ASR PREMIUM - Free Porn Movies and Free Porn Images
ASR Premium offers Free Hosted Galleries of sample porn movies and photos for FREE. We collect and offer the high quality samples from millions of galleries on daily updating.
Monster Curves is one of the niche sites in Reality Kings Network, which is the best reality porn network serving with 44 sites, and features the best scenes of big round asses and tits fucking.
Special Offer: [Check the Price Here]
[Click on the picture to see all the samples]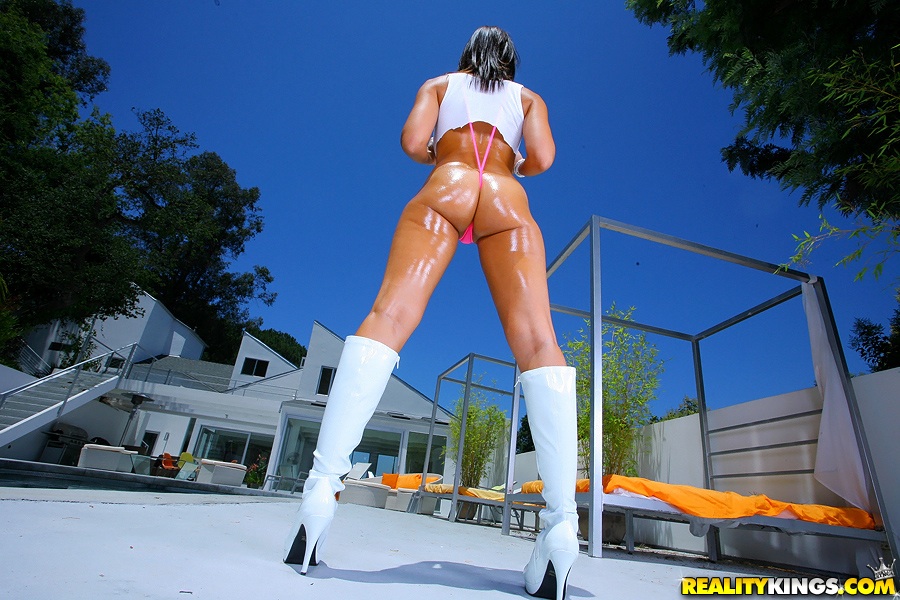 Rachel2 - Fucking amazing...Rachel Star is back and she was fucking incredible. Her perfect body and pretty face had us going nuts! This chick was the ultimate freak and she was feigning for the dick heavy duty style. Her curvaceous body and smooth skin was immaculate. She knew what she was working with, and when Voodoo saw that ass he went fucking bonkers! He knew he had to fuck Rachel extra good if he wanted her to enjoy that dick. It was truly fucking epic seeing Rachel strut her stuff then getting fucked oh sooo good! EnJoY!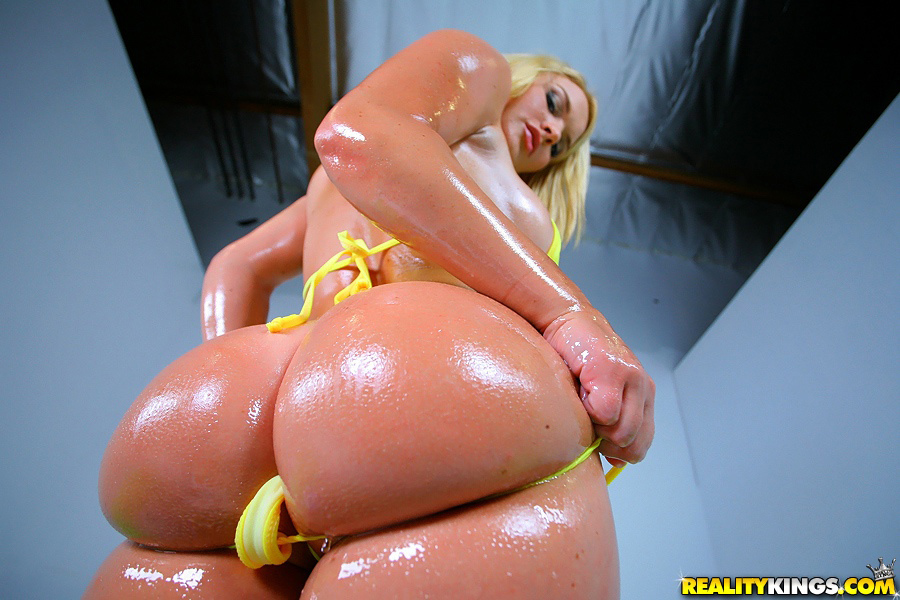 Krissy2 - When Krissy said she had something special planned, I was unaware that it would involve oil, an inflatable pool and her nice firm round ass. Voodoo and I could not keep our eyes and hands off her sexy body. After the incredible strip tease, Voodoo went in the back door. She bounced her perfect ass all over his schlong. It was simply amazing to see Krissy in action.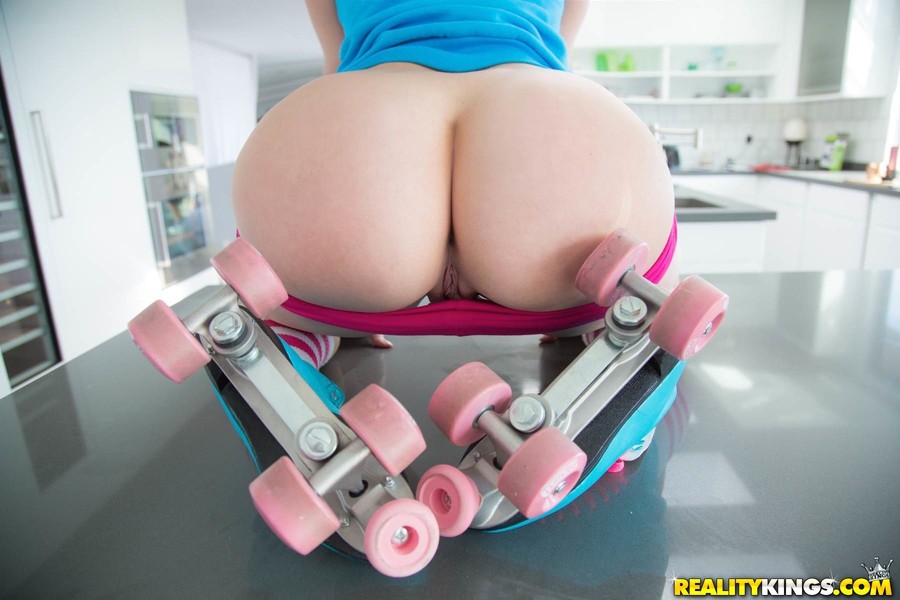 Maddy - Maddy showed off her roller skating moves. We get to see her ass-jiggling as a bonus. As Maddy skated and told us how she needed her ass fucked, she got all hot and horny. Before we knew it, this plump sexy redhead had propped herself up on a kitchen counter and started rubbing her ass and pussy. Chris heard the commotion, grabbed that big ass, and plunged his tongue in. He cradled that ass, took her into the next room, and proceeded to fuck her ass and pussy long and hard. He made sure she got the asshole stretching she was begging for.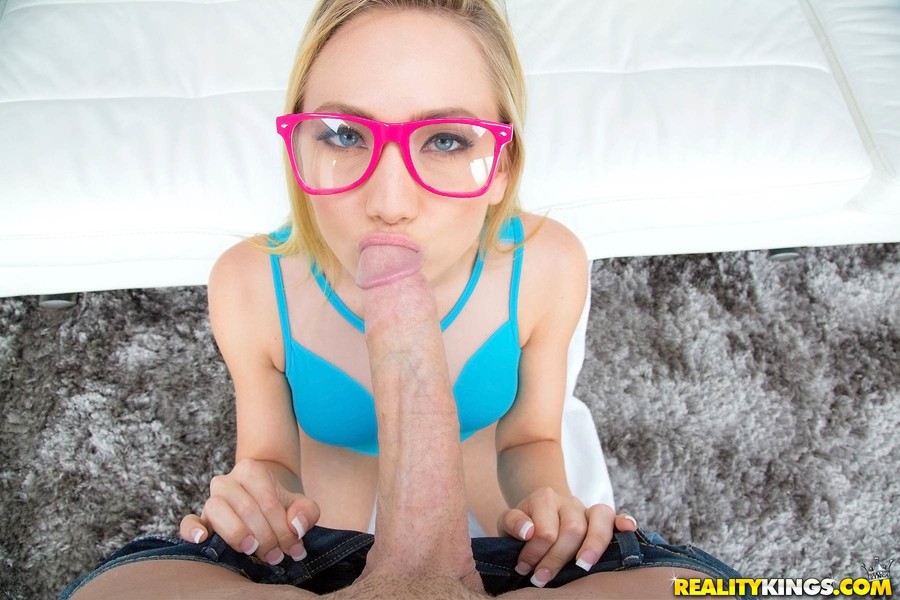 Kaylee2 - We had some serious ass for you this week on Monster Curves. This smoking hot blond named Kaylee loved showing off her amazing curves. Plus she had this cute nerdy girl thing going on. Kaylee was super excited because she got her wish that day of getting some big cock up her sweet ass. This hottie wanted to get fucked hard and dirty. Kaylee liked shoving that huge cock down her throat and choking on it. She finally got that dick in her booty and was in pure ecstasy. Don't miss out on this lil nympho getting it nice and hard and loving it.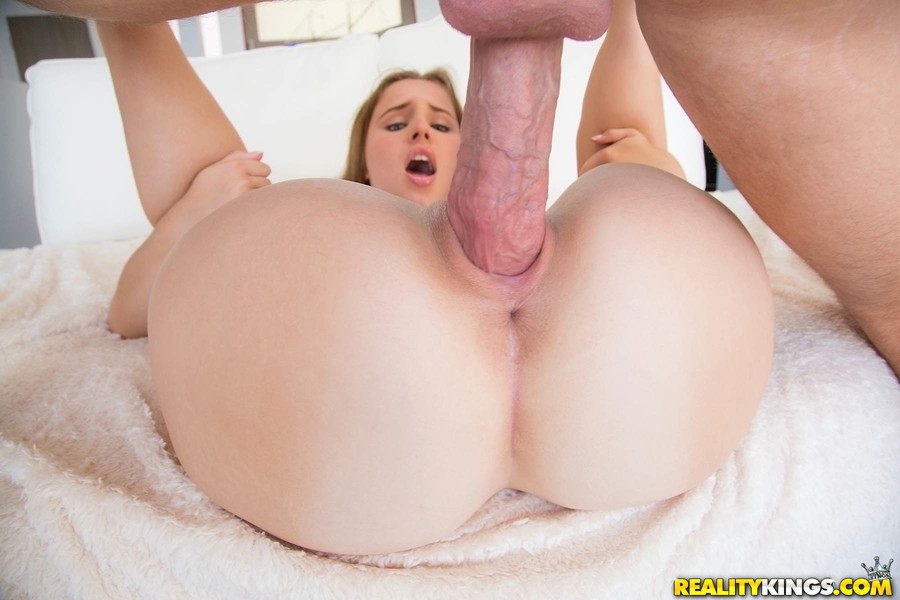 Jillian - Jillian brought her bright blue eyes and her voluptuous body for us to enjoy today. She had an ass that wouldn't quit, and two big beautiful melons to go with it. We followed her around for a minute making sure we got a good view. Then she surprised us with a treat. Jillian decided to soak in the hot tub. As we watched her masturbate in the tub, the heat got turned up, and so did Jillian's yearnings. Johnny stopped by just in time to give her a big cock to suck on and tame the fire inside. Jillian led Johnny upstairs, so he could properly pound her pussy and explore every curve and crevice of her amazing body. Johnny's fucking and playing with her asshole got her so hot, Jillian's lust could only be quenched with a filling creampie.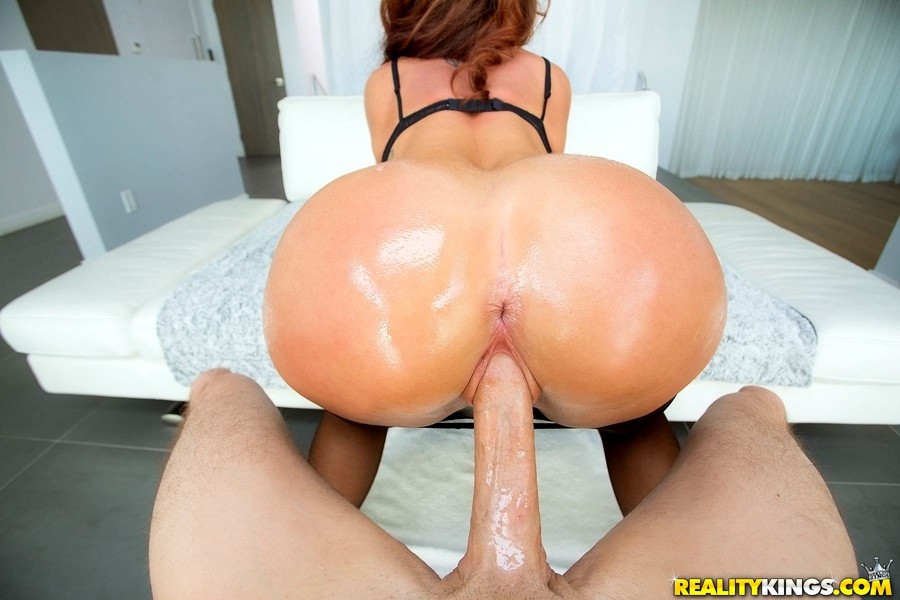 Savannah - Savannah came to have a good time and show off that amazing ass. She was looking super sexy in those stockings was her huge juicy ass sticking out. Savannah shook that booty all around in beautiful fashion. Chris joined the party, and she sat her huge ass on his face to get her pussy and asshole licked. Savannah got her pussy and asshole drilled, and she loved it so much, she squirted all over the place. Savannah even got a huge load of man juice all over her amazing ass.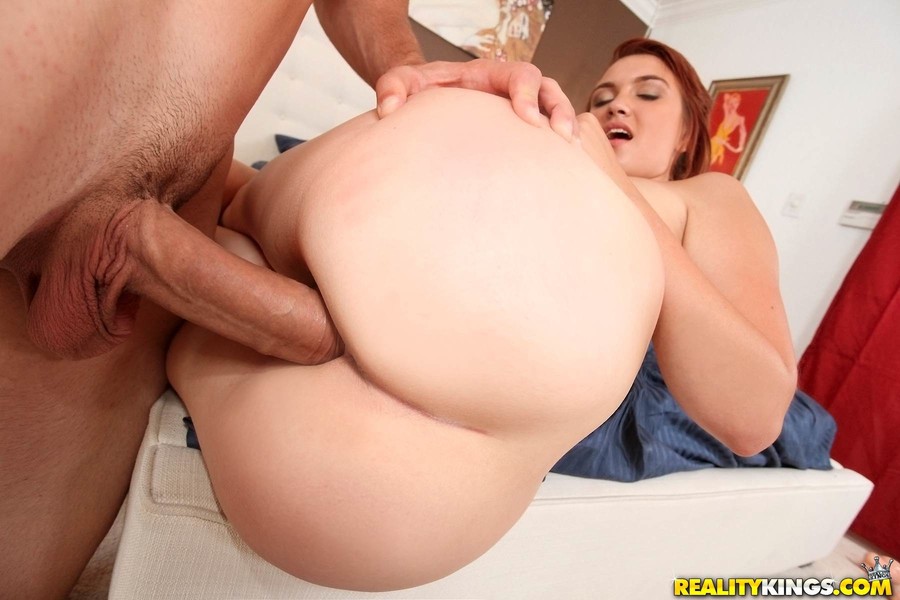 Lacey - Lacey came from Tennessee to have a good time and show off those sexy curves. This eighteen-year-old, country girl was sucking on a popsicle in a very hot fashion. She turned around and displayed those thick thighs and juicy ass. Lacey slowly pulled up her dress and revealed that amazing big ass in all its glory. They went inside, where she rode her big rump on a dildo. Soon after, Lacey was sucking and riding that cock. She worked that dick, as her big juicy ass bounced all over the place. Lacey got her pussy drilled and got man juice all over her pretty face.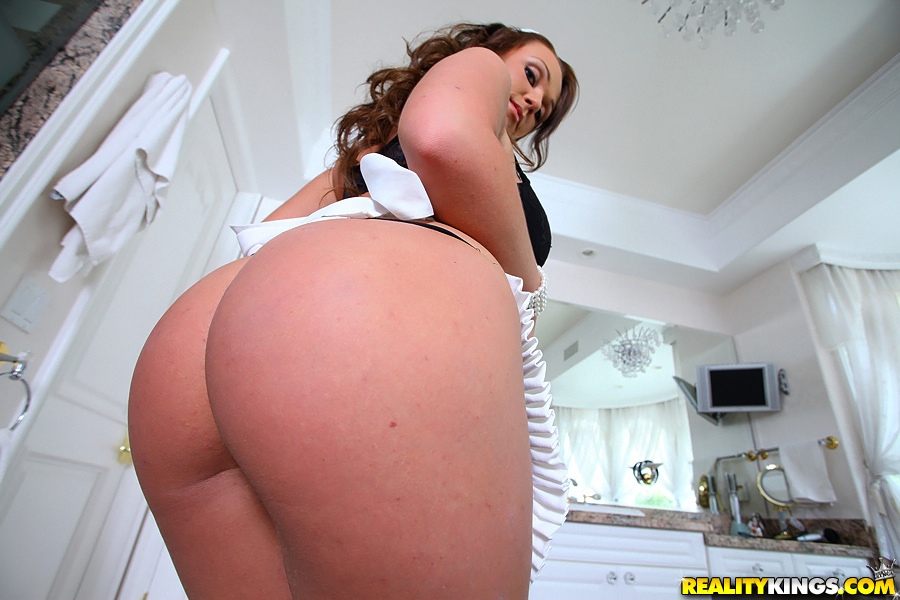 Chloe - Voodoo hired a maid for the week to clean his mansion. I should have know when he call me over that she was going to have huge tits and a monster ass. After following her around the house admiring her beautiful curves, she went to clean the bathroom where Voodoo awaited patiently. He surprised her with his stiff johnson and asked her for help cleaning it. She got on her knees and gave him an awesome blow job. Voodoo fucked the maid all over the bathroom, he eventually shot his load in her mouth sent her home to her boyfriend.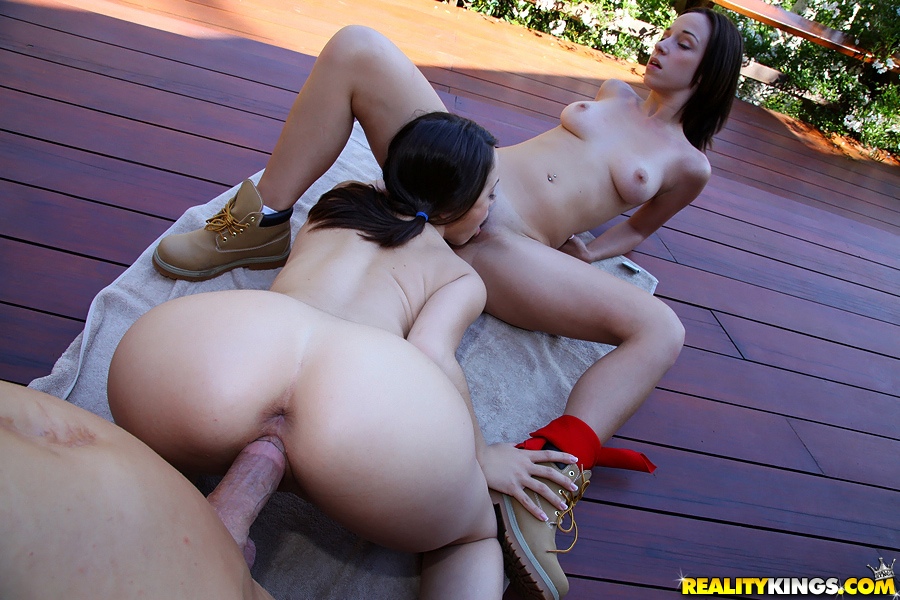 Kristina3 - Kristina and Jada invited me for a hike on a new trail. I had everything I needed for our expedition, but I was not prepared for the amazing outfits that they had on. I almost fainted when I saw their nice round butts caressed by tiny shorts. I was mesmerized as I followed their monster curves up the trail. Once we reached our destination, Jada and Kristina did a strip tease and luckily Bill arrived in time, hard cock in hand ready for action. The girls made an ass sandwich with his face before grinding and riding his cock to the promised land.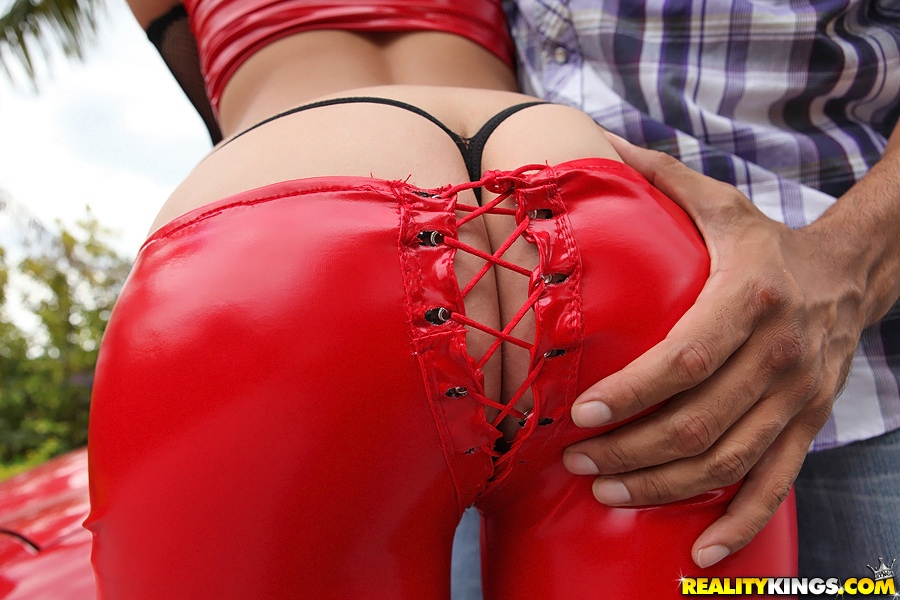 Holly - Brannon came to my place with Holly. She wanted to show me the amazing outfit that she managed to get into, It accentuated her beautiful ass and tits. After teasing us with some awesome booty shaking, Holly got on her knees and gave Brandon an award winning blow job. I wanted to see more so we went inside where I got to see her ride the cock like no other.



Tiffani - This week we welcome the triumphant return of Tiffani Brookes. She took a well deserved break and now she is back curvier than ever. Sexy Tiffani modeled a great piece of lingerie that accentuated her great ass and tits. After playing with her bald beaver we took the action indoors. Voodoo was waiting for her and ready to do some serious pounding. He fucked her senseless all over the couch. Voodoo managed to blast his jizz in her eye and all over her face.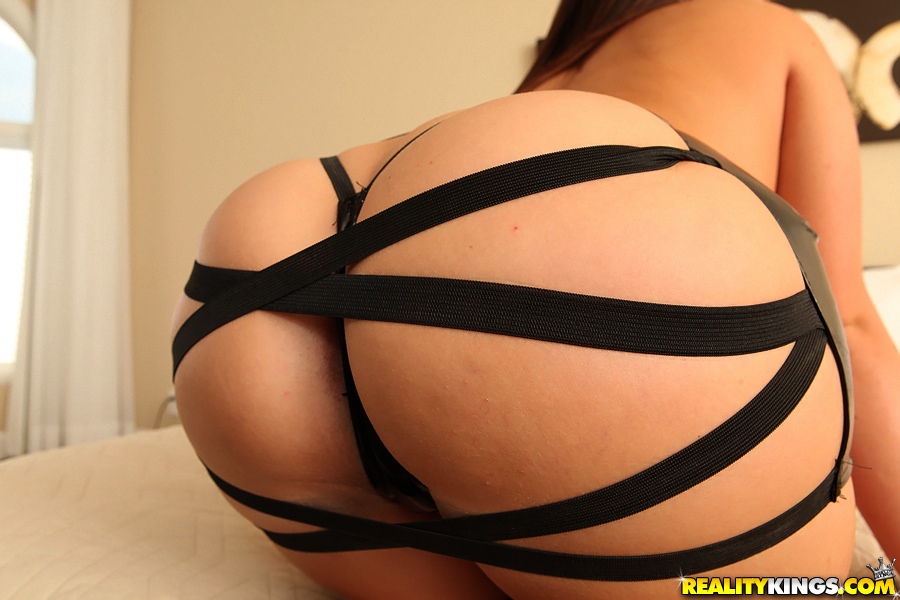 Cami - Levi called me over to check out an old college friend. She was ready to put her beautiful ass on display for the world to see, so I rushed over to his place. When I arrived Cami was getting dressed, we opened the bathroom door just enough to see her put on her sexy outfit. When she was done we had her shake, bounce and jiggle her amazing ass all over the house before pealing off her panties and fucking her tight pussy.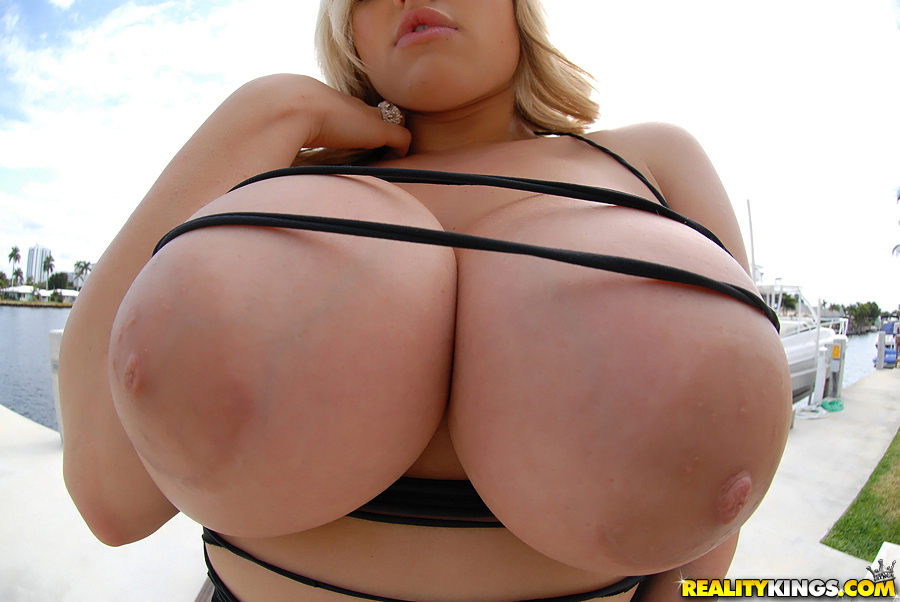 Dayna - Dayna is definitely my new favorite monster curves girl. She came to my place wearing an extremely sexy outfit that accentuated her perfect ass and tits. She teased me by caressing and bouncing her mega melons all over my face. Just when i was going to get some action, Jmac arrived with his cock in hand ready to pound the pussy. He fucked her all over the couch from multiple angles and positions.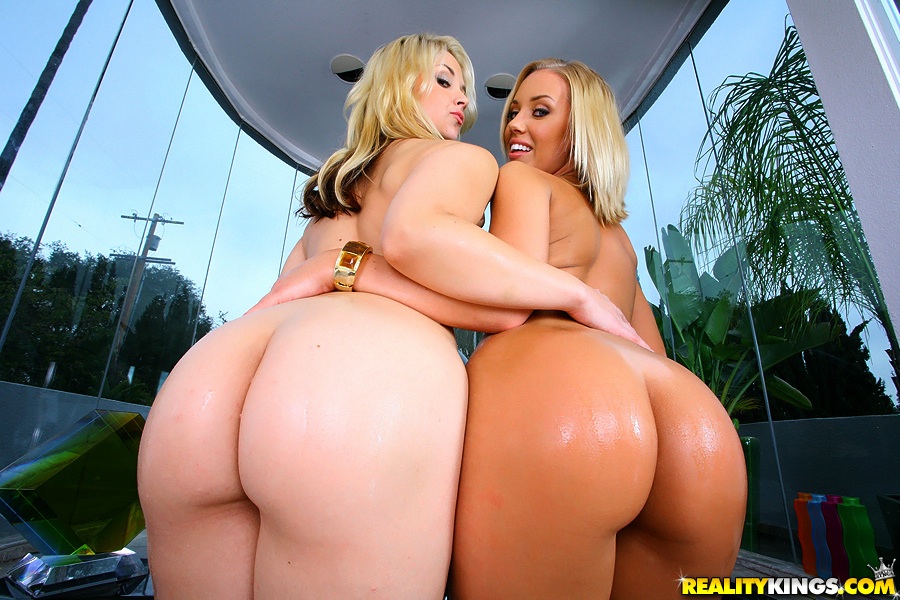 Sarah3 - Sarah and Nicole thought that they had the place to themselves for a few hours, so they decided to go in the jacuzzi. While they were kissing and titty licking, Voodoo took the opportunity to creep up on them and hide behind a door. He made too much noise beating his meat so he was discovered by the girls holding his cock. The girls decided to punish the peeping tom by smothering his face and cock with their huge asses.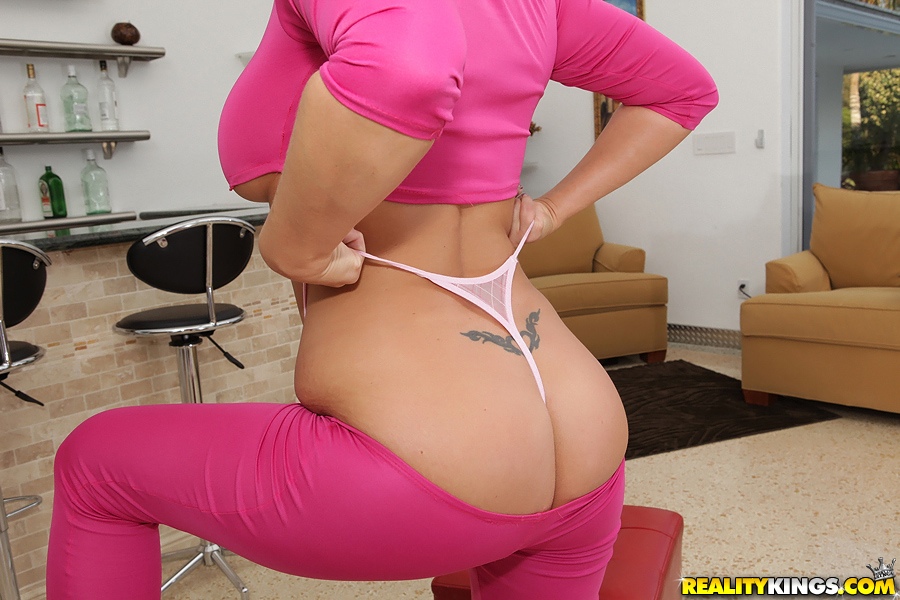 Julie - Julie went around our neighborhood jogging and it was the perfect opportunity to see her huge tits in action, they were bouncing all over the place. She was causing a commotion with the neighbors, so we took the show indoors. After teasing us with her beautiful melons, Jmack took over and titty fucked her. He pounded her tight pussy right on the barstool making her cum multiple times before blasting his load all over her.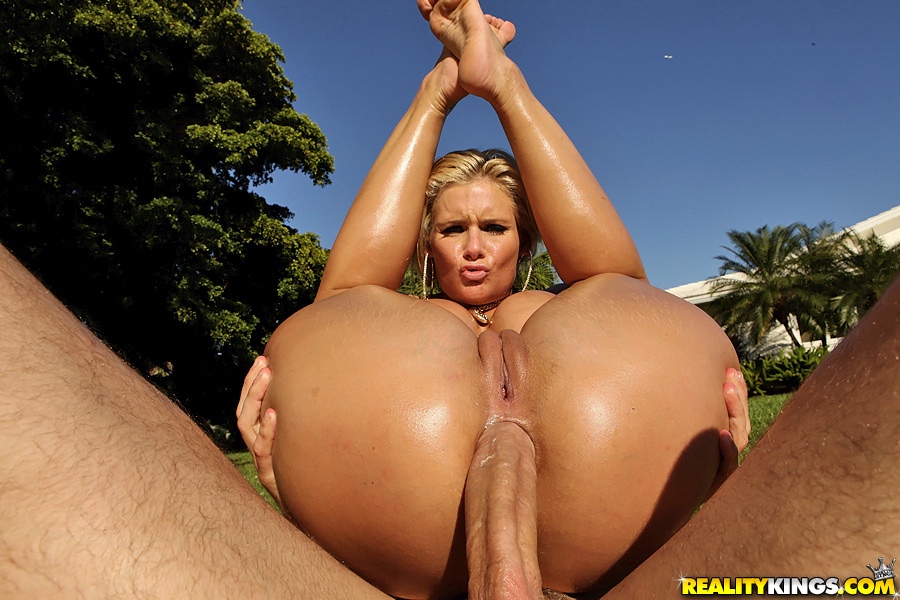 Phoenix4 - Phoenix Marie blessed us with her presence. As usual she did not disappoint, her bikini accentuated her beautiful curves and nice round ass. After teasing us for a few minutes by bouncing her ass and then by rubbing her pussy, she gave Jmac the best blowjob ever. She made him hit a few high notes. Jmac eventually got it together and banged up her pussy before going in the back door. She put a tight kung fu ass grip on his cock that made him cum hard inside of her ass.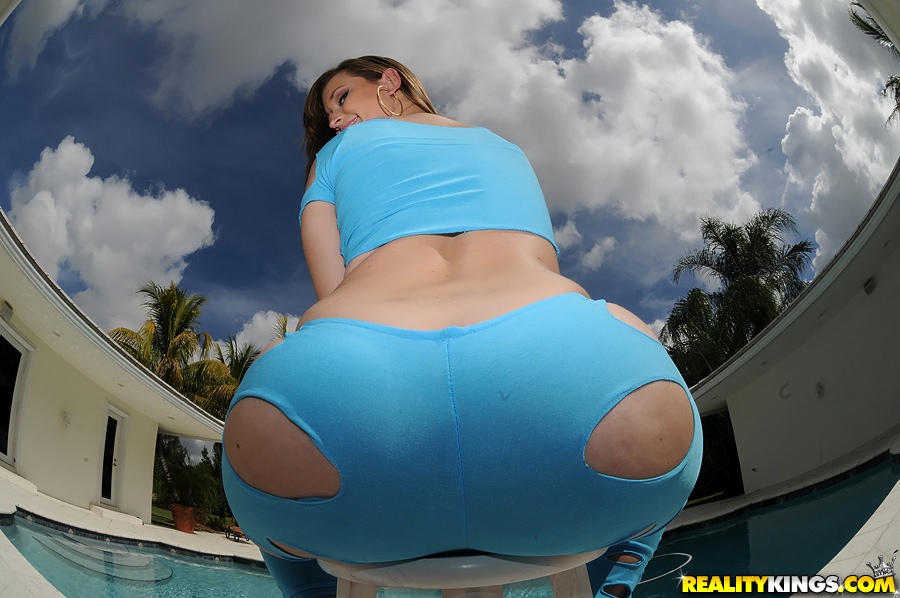 Briella - When Briella called and described her monster ass I thought she was exaggerating. As soon as she walked in the door her ass proved me wrong. Her slim waste, pretty face and mega booty has to be one of the best i have seen. It was almost too much for one man to handle. My lucky friend almost tagged me in to finish the job but he caught a second wind and banged her pussy up.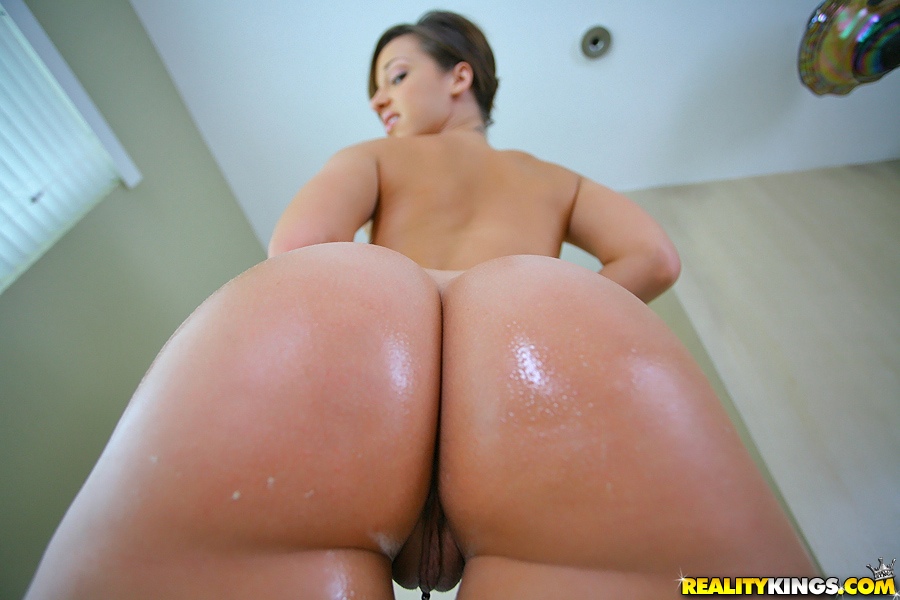 Jada2 - Jada returns and this time we get to see her enjoy a nice, quiet bubble bath for her bubble butt. That is until Voodoo shows up and the fireworks begin. He could not get enough of her great, plump ass and perfect perky tits. You usually do not see such a bath scene where it gets so down and dirty they have to bathe all over again. I think I caught Voodoo taking a sip of her bath water but then again... can you blame him.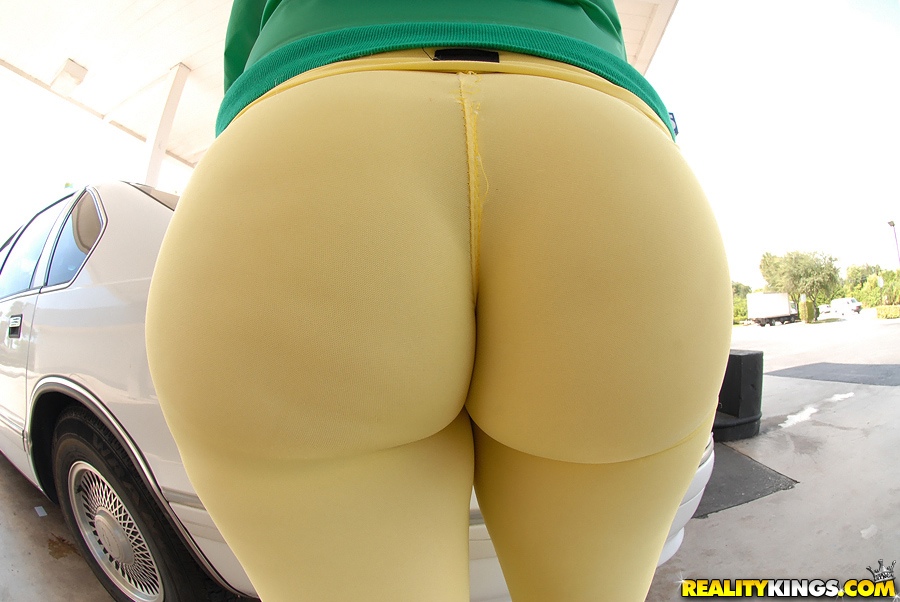 Hollie - On our way to my place, Hollie teased us by showing off her perfect ass and titties. After a few miles, she gave the designated driver a serious blow job. We were running low on gas, so we pulled into a gas station. Hollie pumped the gas and booty danced until the tank was full, she even flashed her nice round ass to a few customers. When we arrived, Xander fucked her all over the room from every angle.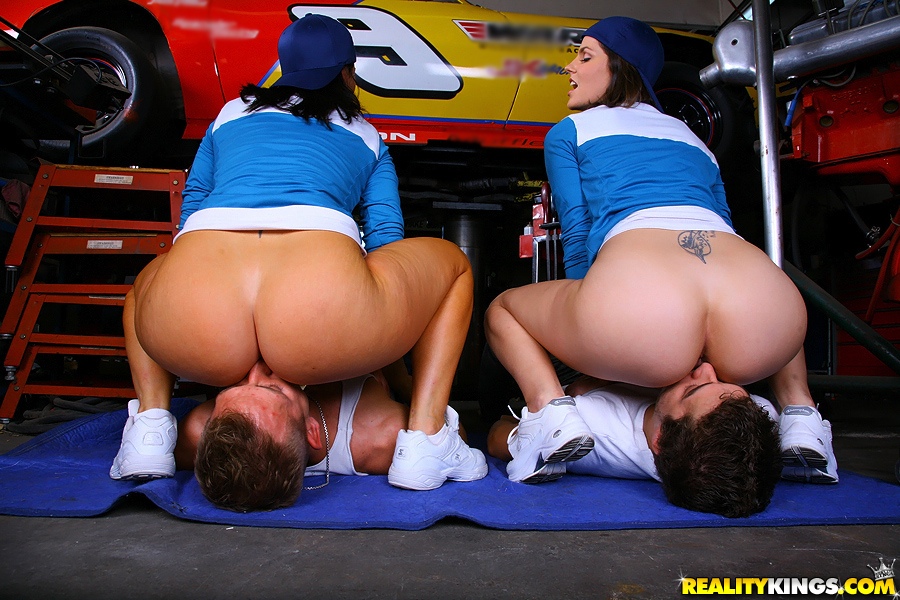 Bobbi2 - Alexis and Bobbi looked simply amazing in their sexy mechanic outfit. I knew that their nice round big asses were going to be too much for one guy, so I called up a wingman. The girls bounced their asses all over the shop, they even smothered each other . Once they were ready for some cock, the guys fucked them hard and eventually got some anal.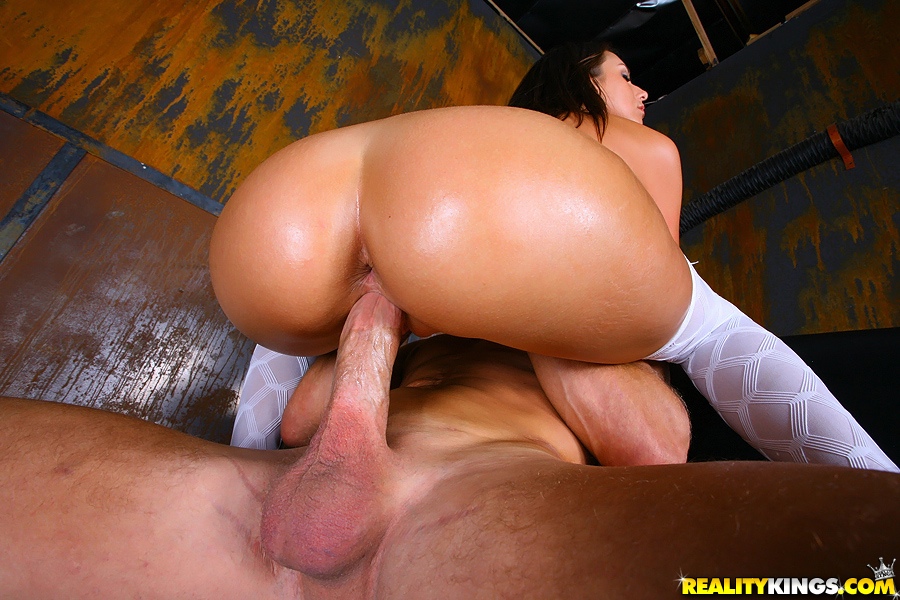 Katye - Kayte invited me to her exclusive dungeon where she dominates her high class clientele. The place was amazing and she looked extremely sexy in her outfit. I wanted to see her in action, so i called a buddy of mine. He was oblivious to the fact that Kayte was going to dominate him. When he arrived, she stripped and put him in a cage. She made him lick her perfect ass before giving him a taste of her sweet pussy.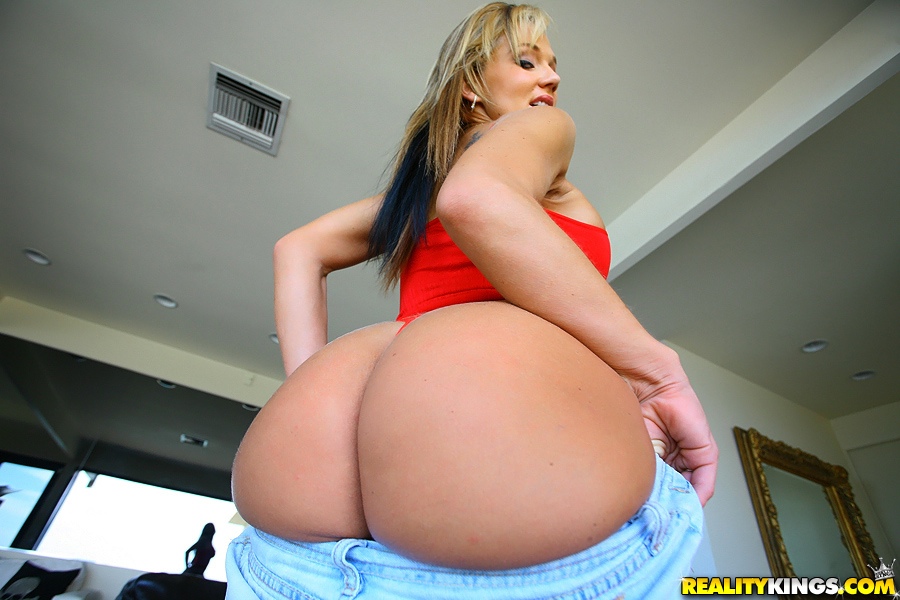 Nikki3 - I was extremely excited to see Nikki again. Her ass was bigger than last time. After modeling her cutoff shorts, we went inside and i introduced her to a friend of mine. She immediately got on her knees and did her duty. My friend was overwhelmed by the monstrous booty. After having his face buried in her ass he was ready for some pussy. Nikki put the meaty beaver on him and he almost lost his mind.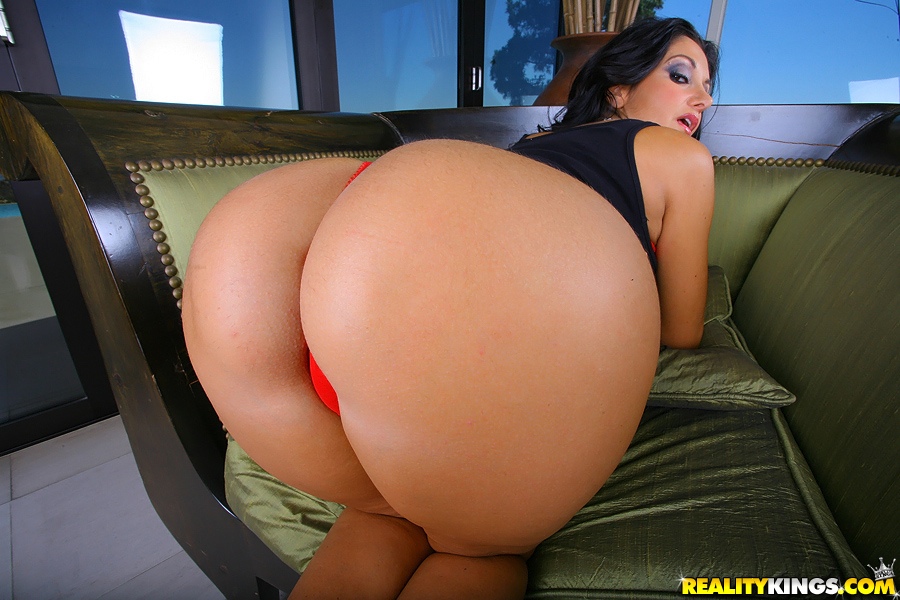 Avva - Avva is definitely the hottest real estate agent that I have ever seen. I would buy anything from her. Her huge tits were amazing. Voodoo was lucky enough to be smothered by her mega juggs and her beautiful round ass. Avva exceeded our high expectations, her cock sucking and fucking skills are magnificent.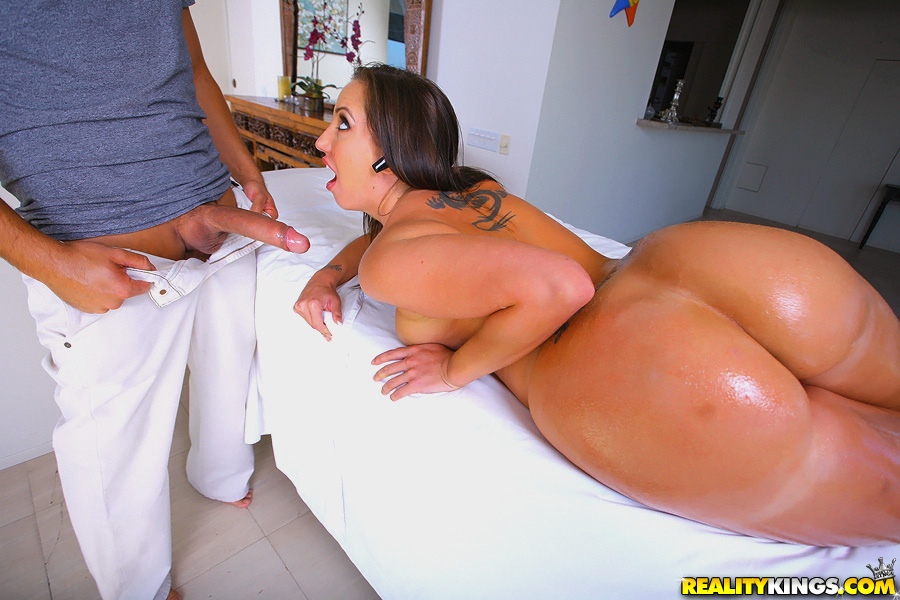 Kelly3 - Kelly came over for a massage and some anal fun. Voodoo jumped at the opportunity, grabbed some oil and went to work. He was all over her mega ass, slowly inching his way to her glory hole. Once she was nice and wet, Voodoo pulled out his one eye whistle and made her blow on it and then proceeded to penetrate her tight ass. Kelly loves anal, so Voodoo went in full throttle making her have multiple assgasms.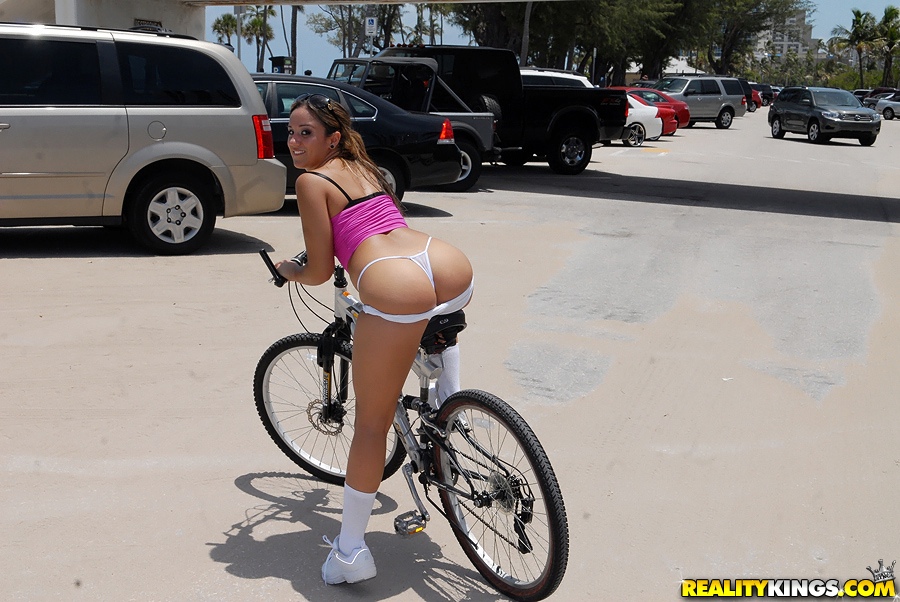 Lynn - Lynn wanted to show me how her monster ass looked in her new shorts, so we went to the beach for a bike ride. Her ass looked amazing, it was unreal it made the bike seat disappear. I followed her beautiful curves all over the beach. When Brandon arrived we went back to his place. Lynn bounced her mega butt all over his face leaving him in a trance. Eventually he snapped out of it and fucked her hard and fast.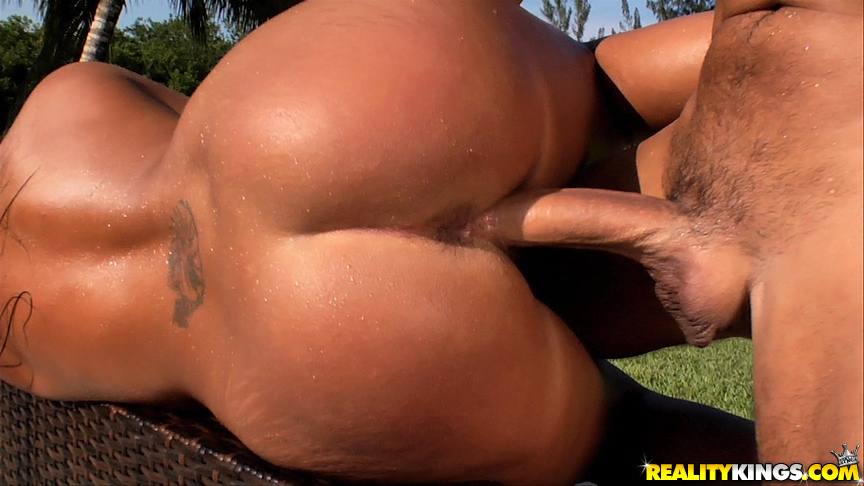 Lexxy3 - Today was a day for the beach. Its beautiful outside, sunny and hot and we are joined by a super hot girl whose curves are nothing less than exceptional! Lexxy! Fat ass, great tits, and a blowjob that will make any mere mortal man cum in a matter of seconds. The fun starts on the beach but we couldnt really have too much fun out there so we brought the party back to the pool at the house. Here is where all the real fun takes place, great blowjob, ass licking, and bunch of fun positions for you to check out. Here is one for your records!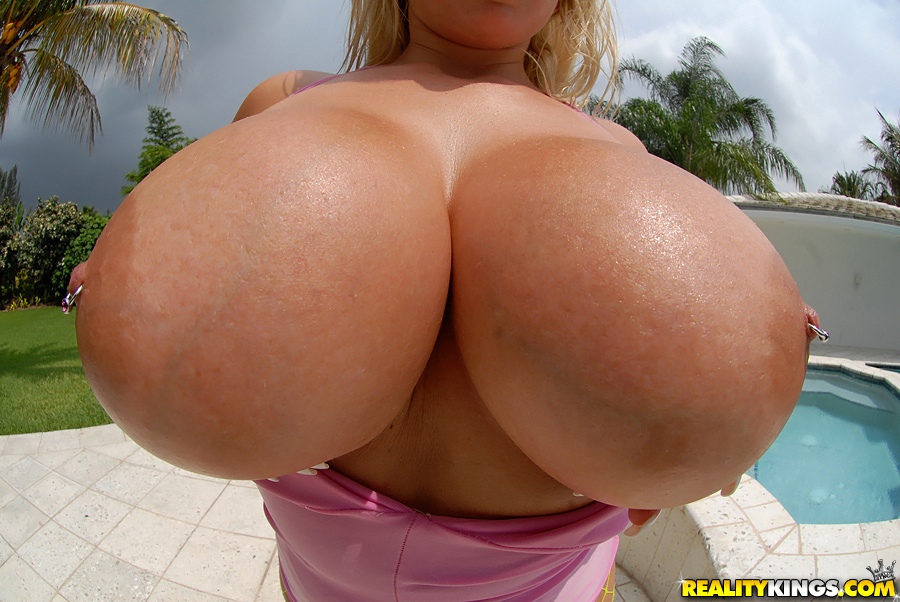 Gieselle - What a magnificent piece of ass. Gieselle came over looking amazing in that bikini and stockings. She had huge amazing tits and an enormous ass that she liked to shake around. Jmac came in and drizzled oil all over her succulent body. She jiggled those giantic jugs as the oil dripped down her nipples. They went inside where she bounced on that cock as her huge melons and juicy ass jiggled around. She got buttermilk all over those big tits. Enjoy.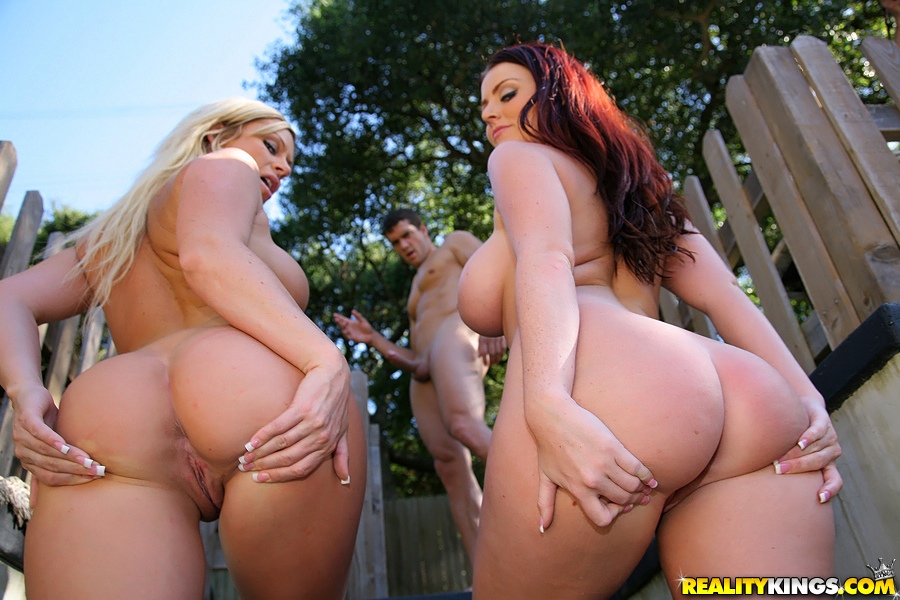 Sophie2 - Ramon was having a little party at his place. I found him in the backyard with two sexy babes in the hot tub. They were looking luscious in those tiny bikinis. Ahryan had a big juicy ass and Sophie had those huge delectable melons. Soon after, they were getting their pussies licked and fingered by Ramon. Then, they both licked and sucked his cock. They took turns riding his cock and face. Sophies and Ahryans asses looked amazing as they bounced on that dick. They took that load all over their pretty faces. Enjoy.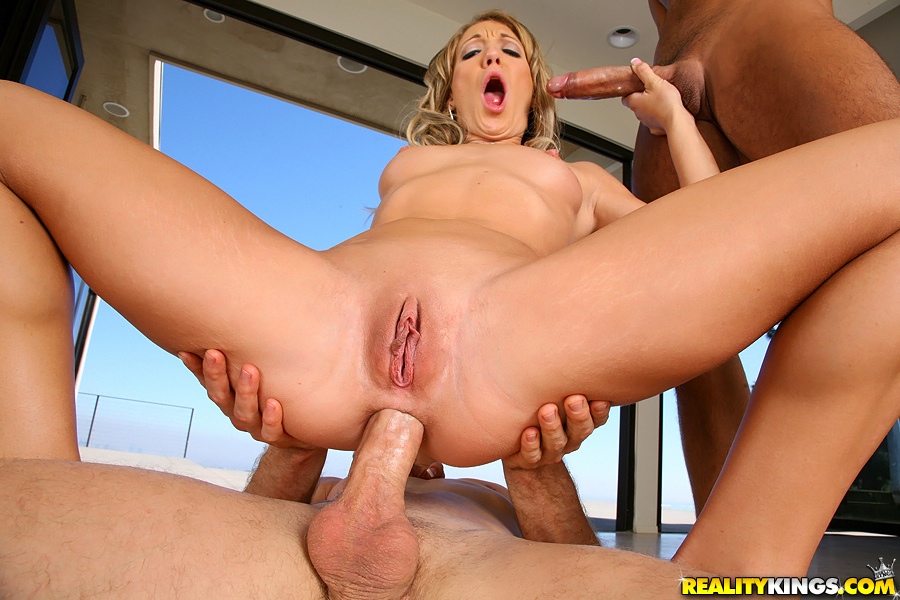 Amy - Amy came by for some fun. She had a huge delectable ass. She was a naughty girl with a naughty look on her pretty face. She was told she could have two guys at once and was very excited about it. It made her day when she got to suck and fuck two cocks. She bounced on those cocks while her enormous ass jiggled. She got her pussy pounded and got buttermilk all over her sexy face. Enjoy.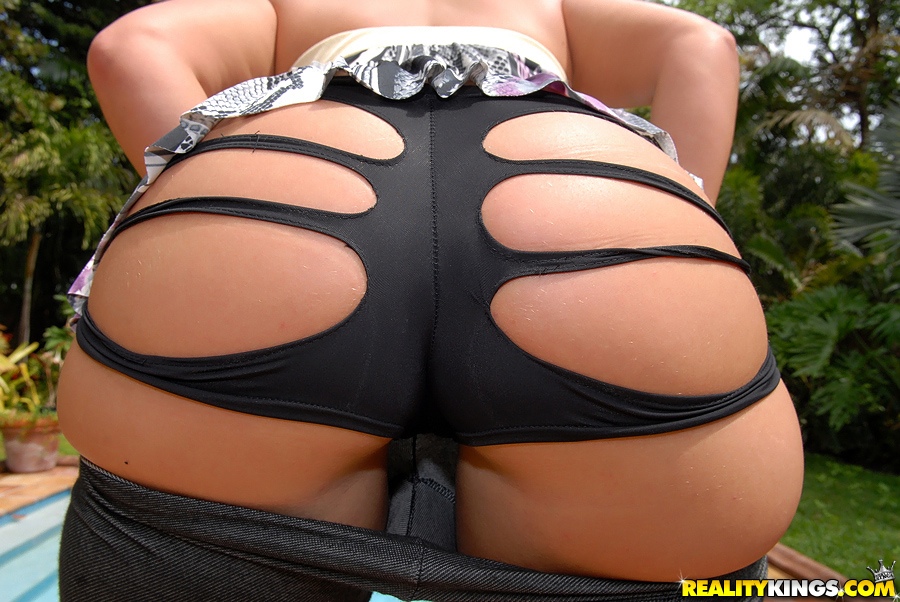 Chambrey - Chambrey came to see Voodoo. She was very impatient to meet and fuck him, but in the mean time, she showcased her magnificent curves. She shook her tremendous ass all over the place. Then, we went inside where she finally meet Voodoo and soon after she was stuffing his cock in her mouth. She stuck her huge ass in the air as Voodoo munched on her ass. She hopped on that cock and rode that dick as her enormous booty was bouncing. She got man juice all over that luscious ass.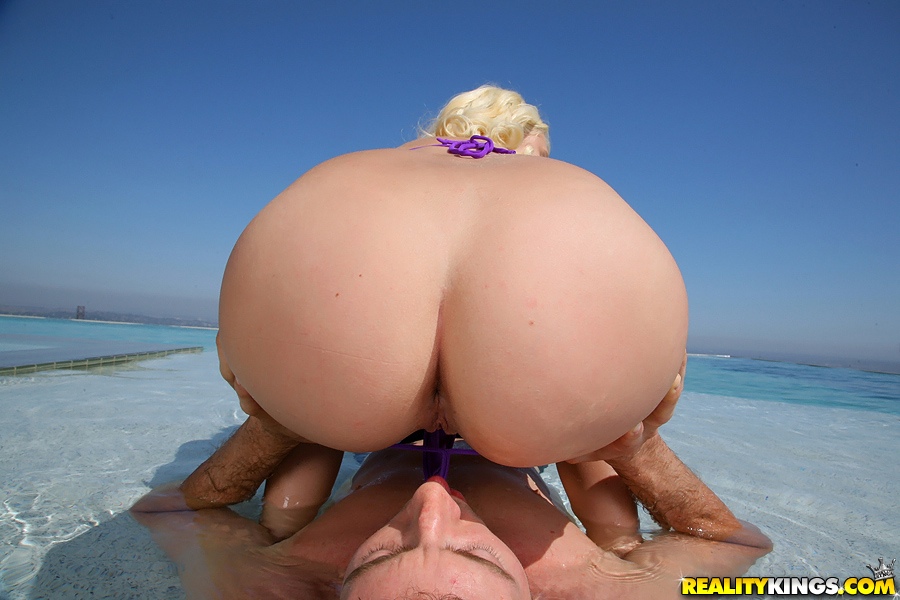 Kati - The sexy, Kati, came by for a fun afternoon. She was looking smoking hot in that bikini top and tiny shorts. It was not long until she took off those shorts and displayed her huge juicy ass. She loved shaking it all over the place. Jordan joined in and shortly after she had her gigantic ass in his face. She jumped on that cock and rode out while her luscious ass bounced around. She got buttermilk all over her pretty face. Enjoy.



Emma - Emma was hanging out, making a banana milkshake. She was looking super hot in those tiny shorts. Her huge ass was looking spectacular as she shook it all around. She was joined by Ramon and Jordan, who poured that milkshake all over her enormous ass. She jiggled her ass as the milkshake oozed down those giant ass cheeks. She got her pussy pounded with a cock in her mouth almost the whole time. She got plenty of man milk all over her face. Enjoy.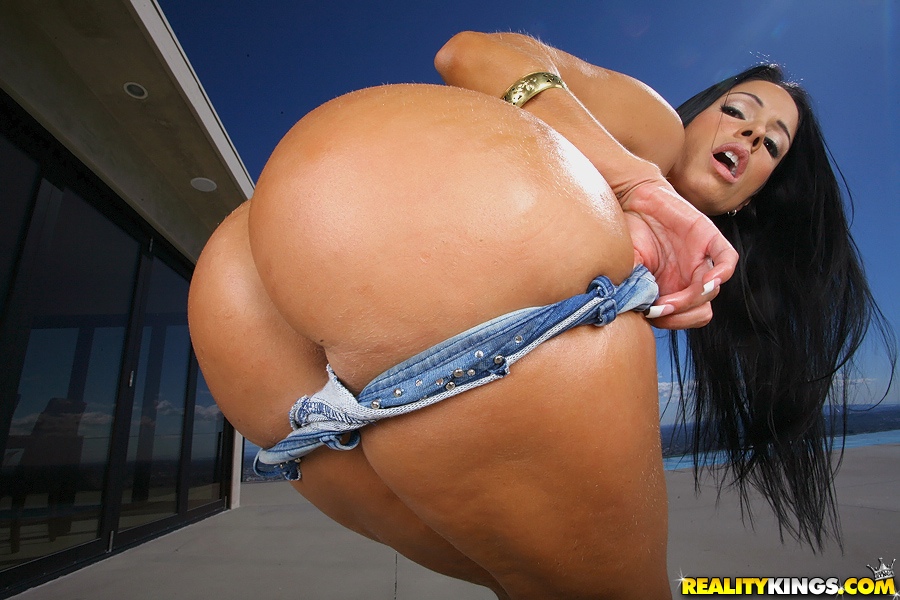 Monica - The amazing, Monica came from Brazil to have a good time with Voodoo. She had a phenomenal body. An absolutely fantastic ass that she loved to shake all around. Thick sexy thighs, luscious curves, and succulent legs. She loved jiggling that ass in spectacular fashion. She smothered his face with her huge ass and pussy. She rode that cock as her juicy ass bounced up and down. She got man juice all over her pretty face. Enjoy.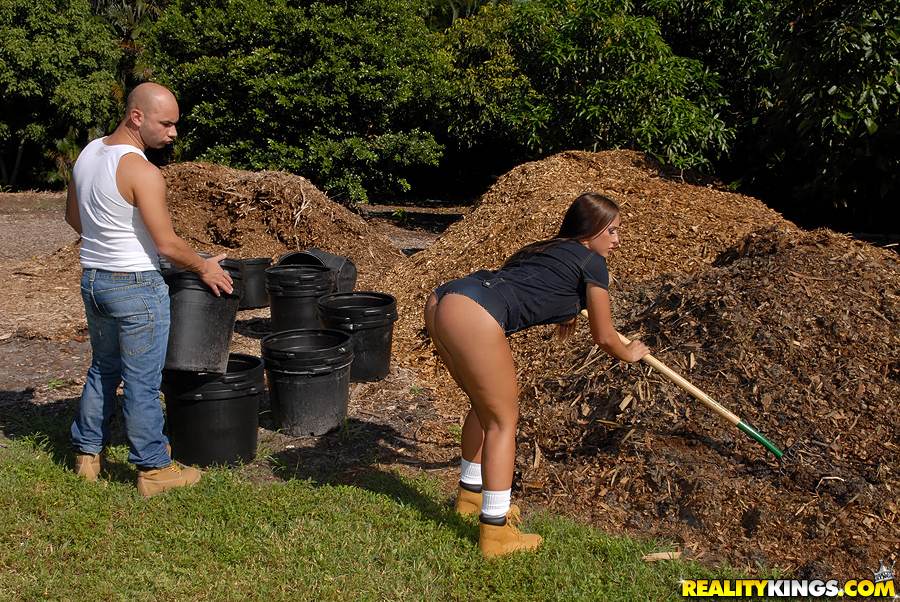 Lexxy4 - Lexxy was showing us her garden in an amazing outfit that showcased her fantastic curves. Her huge juicy ass was hanging out of those tight little shorts. She began shaking that beautiful booty all over her garden. Then, she decided that she will pay her gardener with her luscious body this week. He did not complain and it was not long until he was munching on her pussy and ass. She pumped her hairy pussy on his face. She sucked and fucked him all over her garden. He glazed her ass with cream and she told him to get back to work. Enjoy.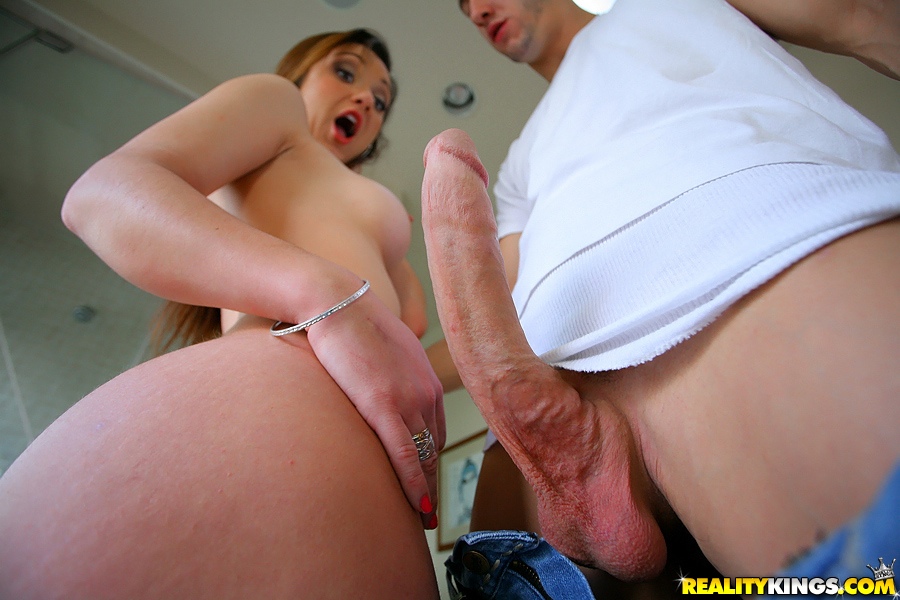 Jordana - What an amazing ass. It was a rainy day and Jordana came over in a trench coat and heels. She was wearing nothing under that coat expect her panties. She revealed her juicy tits and that spectacular ass and shook it all around. She went inside to take a hot shower when Chris came in to take a shower as well. It was not long until she smothered his face with her huge booty. She pumped her pussy and ass all over his face. She rode that cock as her terrific ass bounced around. She got man juice all over her face. Enjoy.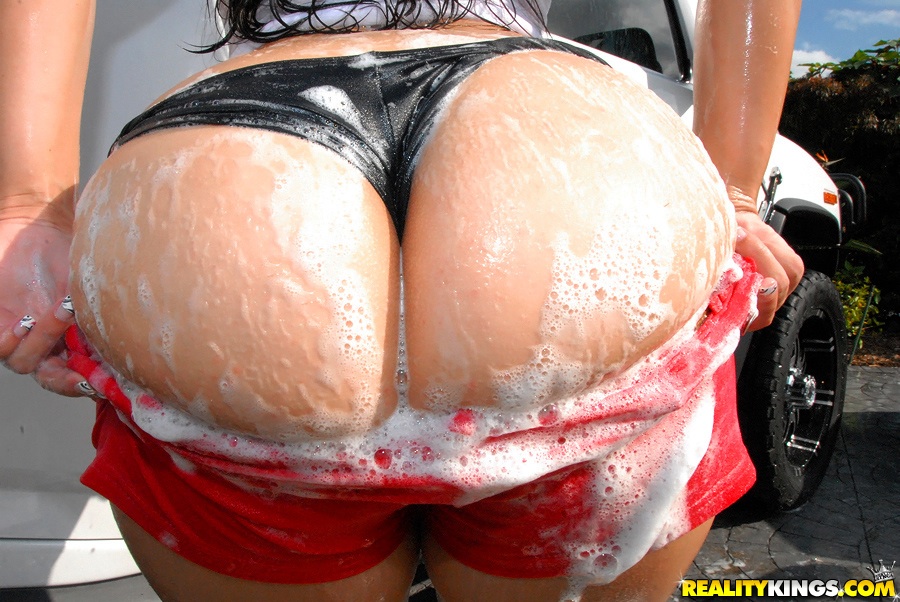 Cynthia - Jordan needed his cars washed, so he called a mobile car wash expert to come over. She specialized in sexy car washes. Once she arrived, we noticed her amazing curves. She had thick thighs, big juicy tits, and incredible curvaceous hips. She began washing the car, but it was not long until Jordan began washing her tremendous body with a surplus of suds. It was spectacular to watch her shake her huge soapy ass. She got her enormous ass pounded and got manjuice all over those big tits. Enjoy.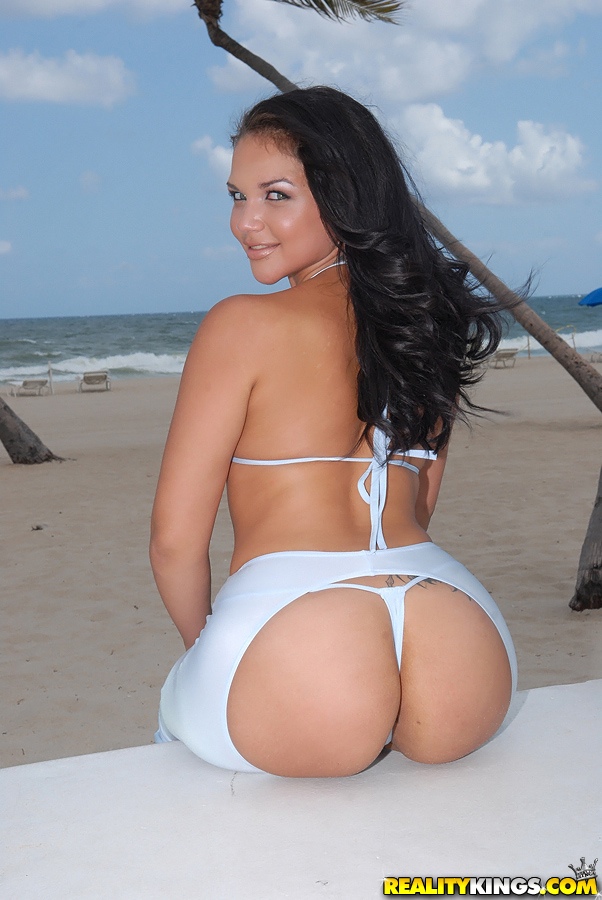 Fransheliz2 - Last time i got together with Franshelize was about a year ago. I had to bring her back to see if Jmac could handle her monster booty. He immediately fell in love with her ass. She teased Jmac by shaking the goods all over his face and by slowly grinding on his hard cock. When it was time to get down and dirty, Franshelize did not disappoint. She put her tight pussy on Jmac like no other.



Melanie - Tone had new shower fixtures installed in his bathroom but was baffled when he turned the knobs and no water would come out. When Melanie the sales rep arrived, he asked her for a brief demonstration. She had jeans on but Tone and his buddy had a few g string bikinis for her to choose from. She got in the shower wearing a red biking with her beautiful curves exposed. Tone had to man the cam so his buddy jumped in and fucked her nice round ass all over the bathroom.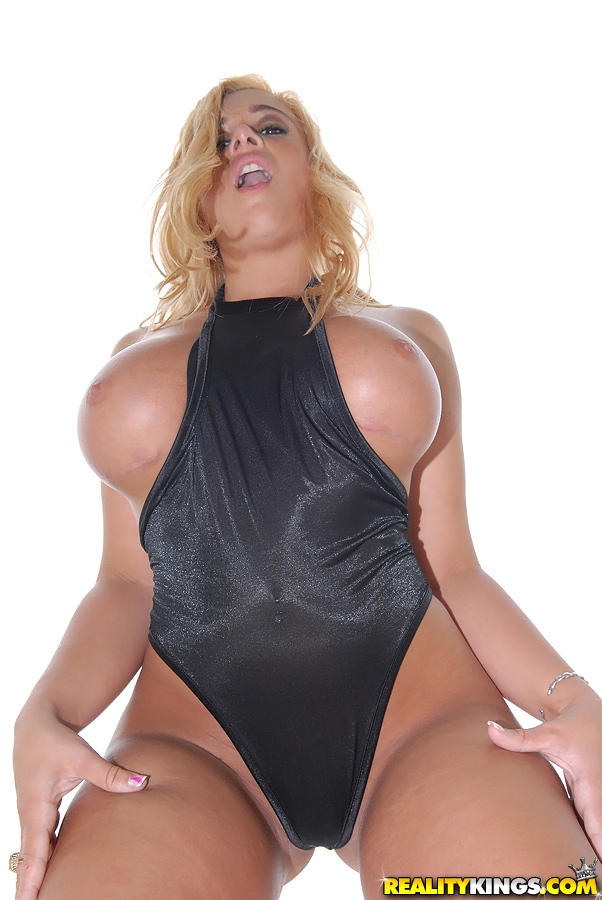 Vanessa2 - Vanessa is definitely the real deal. This hot hunnie is ready, willing and able anywhere and anytime to show off her stuff. I took her to the mall to pickup Ramon and was thrown out within half an hour. She was too fucking sexy. She big tits and a great ass and she struts her stuff for us all. Ramon put it on her and she was ready to receive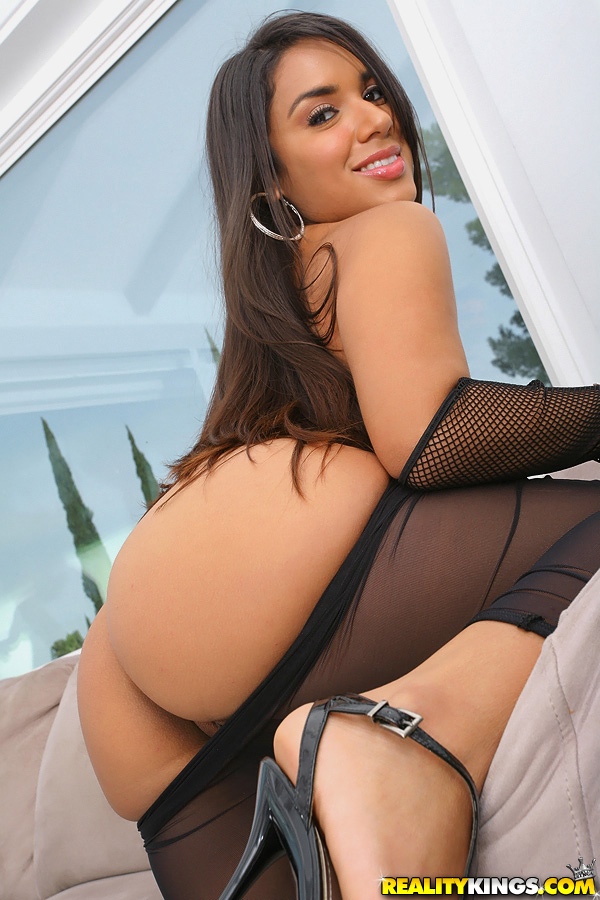 Annika - The luscious, Annika, came to showcase her succulent curves. She was smoking hot in those panty hose. She crawled around and stuck her huge ass up in the air. Then, she shook that ass around in a remarkable way. Voodoo was simply amazed by the pure voluptuousness of her amazing curves. He could not keep his eyes off those thick thighs and big juicy ass cheeks. Soon after, she was smothering his face with her enormous ass and fat pussy. She got on that cock and rode it as her gigantic ass bounced around. She got man juice all over her delicious ass.


Want some more? Check the site.
| | | |
| --- | --- | --- |
| | Older | Newer | |