Brazilian Transexuals is the best website of booty transsexual Brazilian shemales solo and hardcore sex scenes.
Special Offer: [Check the Price Here]
[Click on the picture to see all the samples]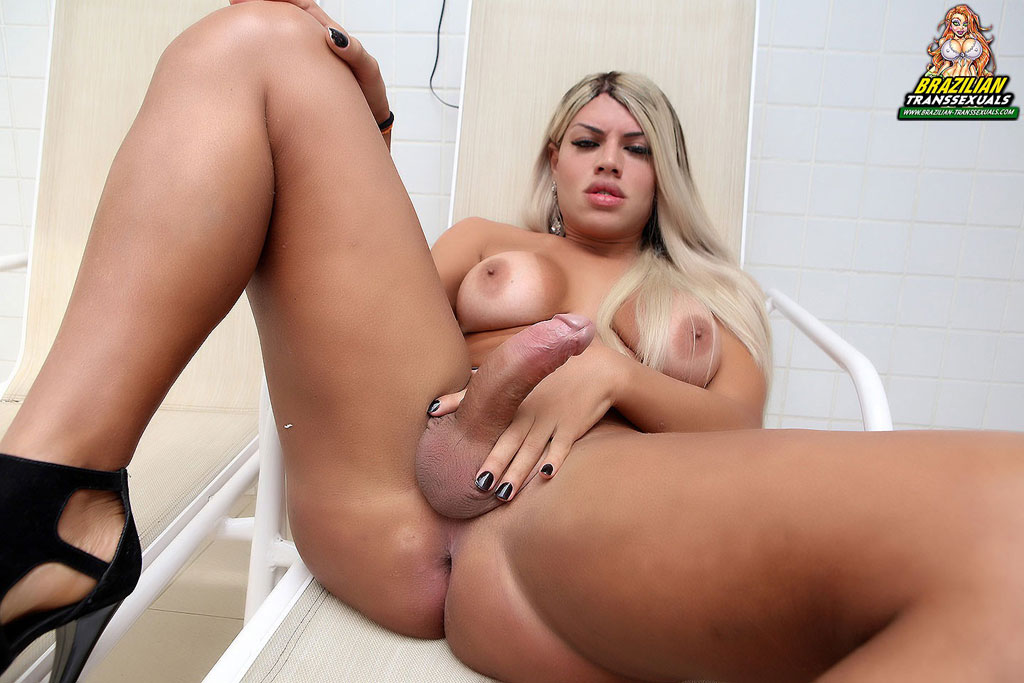 Rayssa Bavinny's Juicy Lips - she has a really big list of sexual fantasies and ll love discuss it with you if had a chance. Get ready to fall in love for another serious candidate to new generation´s bombshell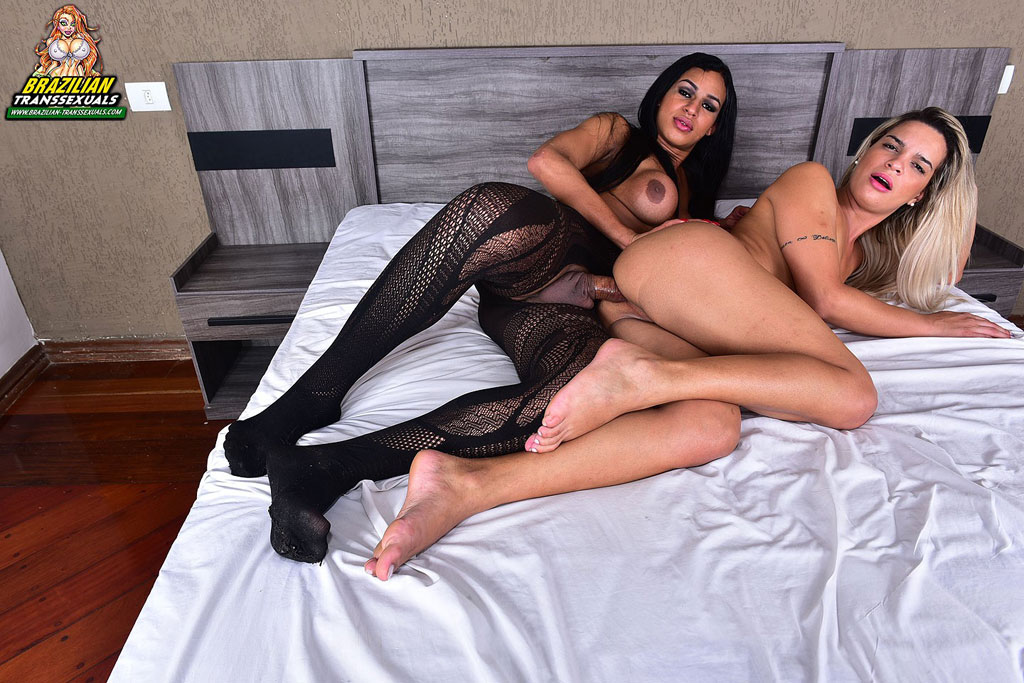 Ayadne Kelly & Mel Almeida - celebrated t-lesbian action of the week. We just mix diferent styles for get a really interesting result on this scene where veteran brunete Aryadne shows incridible virility and energy topping in a maginific way our hot newbie Mel. This new young shemale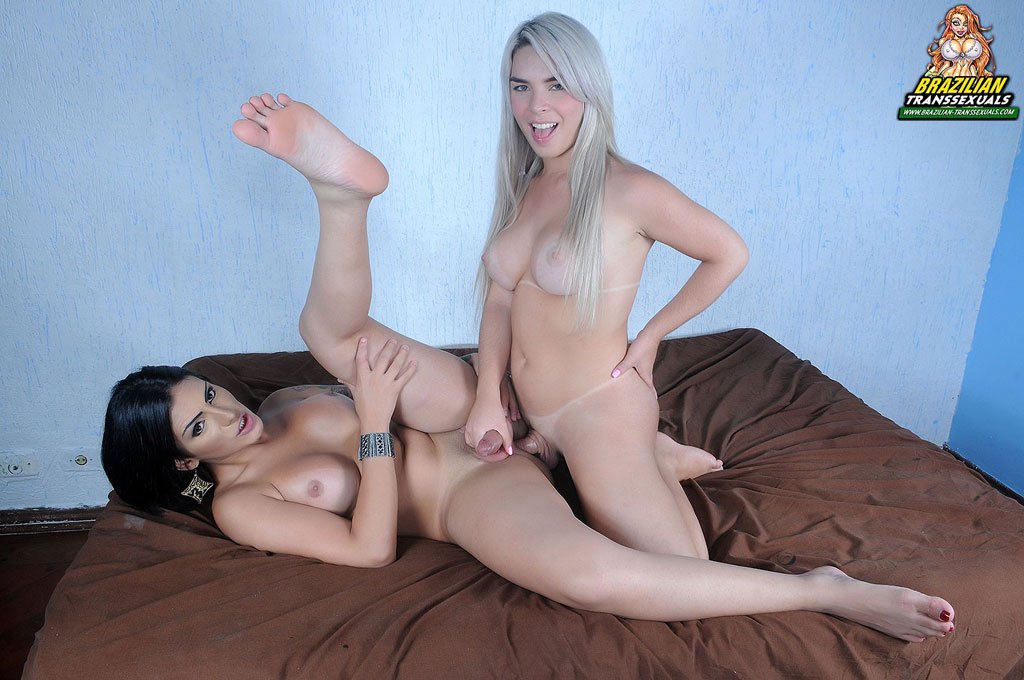 Deborah Mastronelly & Carol Penelope - T-lesbian action with GroobyGirls fabulous scene with a surprise! Lovely blonde Carol topping first time. She knew only need a little time for feel more confortable in action giving her the trust for show her more virily side. Enjoy one of best flex t-les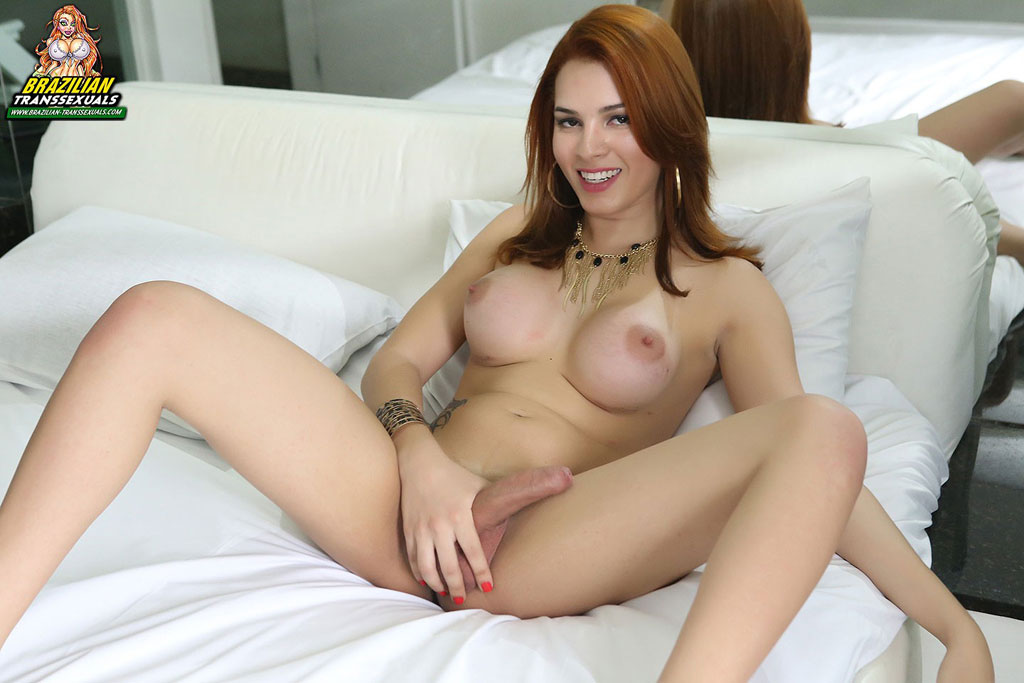 Grooby Newbie Isabely Dias - Stunning GroobyNewbie Isabely Dias! It's are we have red hair Tgirl & one so Natraul at it with a Hard uncut cock! She always dreamed of doing spicy nude set & as soon as she moved to Rio de Janeiro contacted Mr Damazo that had pleasure took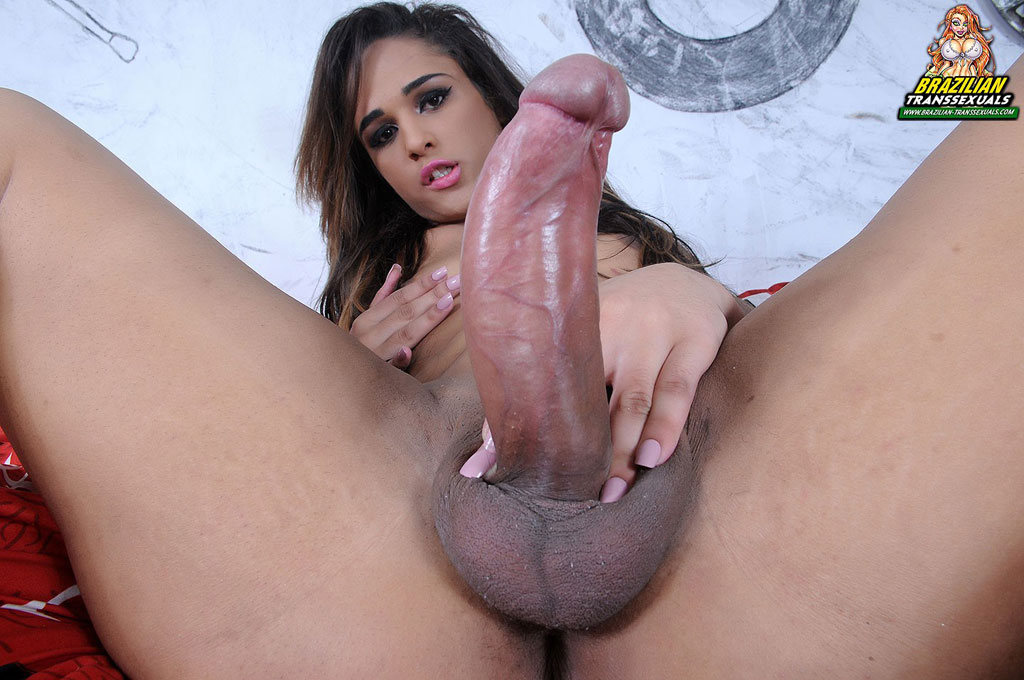 Introducing Felipa Lins! - Felipa Lins is one of our new ts with more potencial become a rising star.she is sssooooo cute with impressive feminility , lovely body, smooth skin and a really hard and juicy cock. This girl have something more that just atract eyes and erections every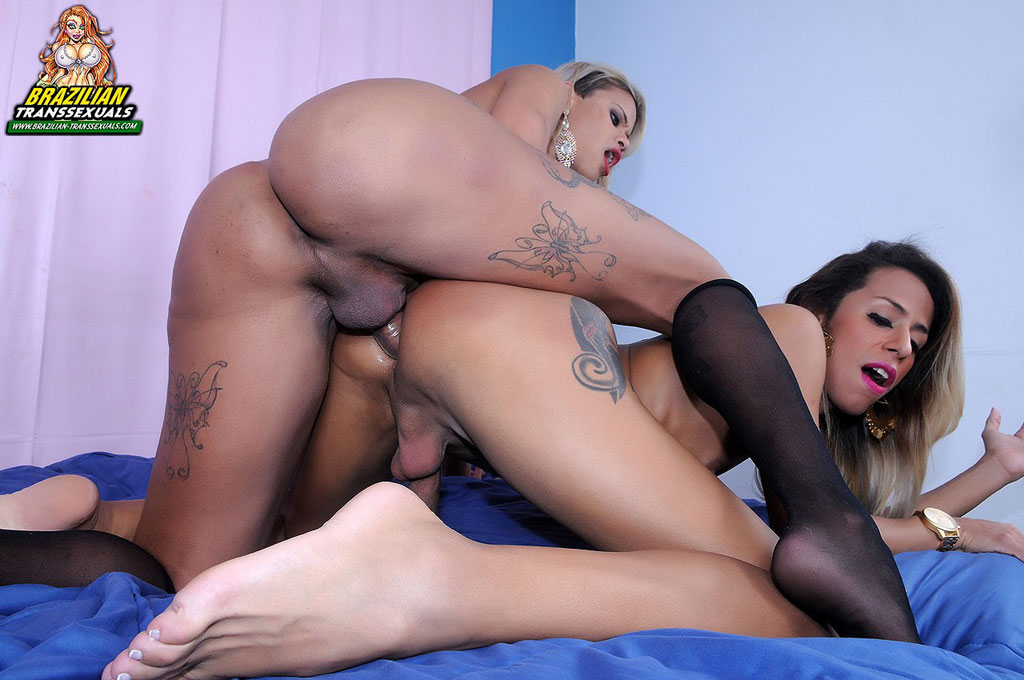 Rafaella Ferrari & Bruninha Almeida - We put in same bed two of our best ts in a pecable clash of titans. Both are awesome in action what create to us high expectations and théy do not desapoint us keeping the level of the previous sets giving us juicy and wet exciting moments of ultim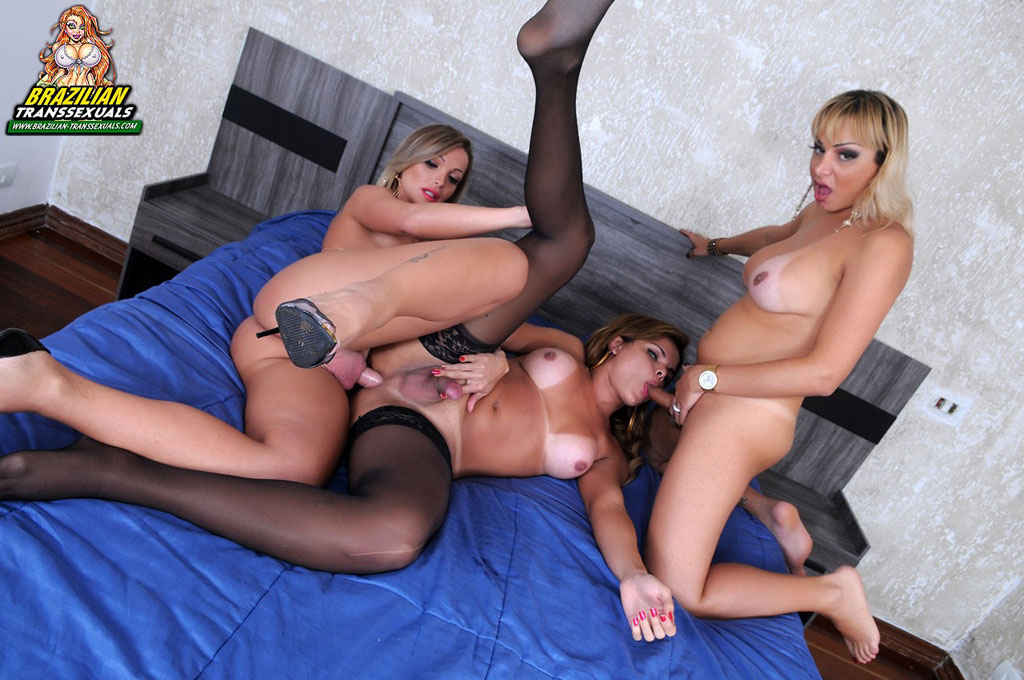 Trans Trio Carla Novaes & Walkiria Amarillo & Hilda Brasil - Missing ts 3somes? No more. Here we go with a super stars combination of talents with the stars Carla Novaes & Walkiria Amarillo & Hilda Brasil. Those very talent trannies are totally dedicated to make you insane with a very special hardcore where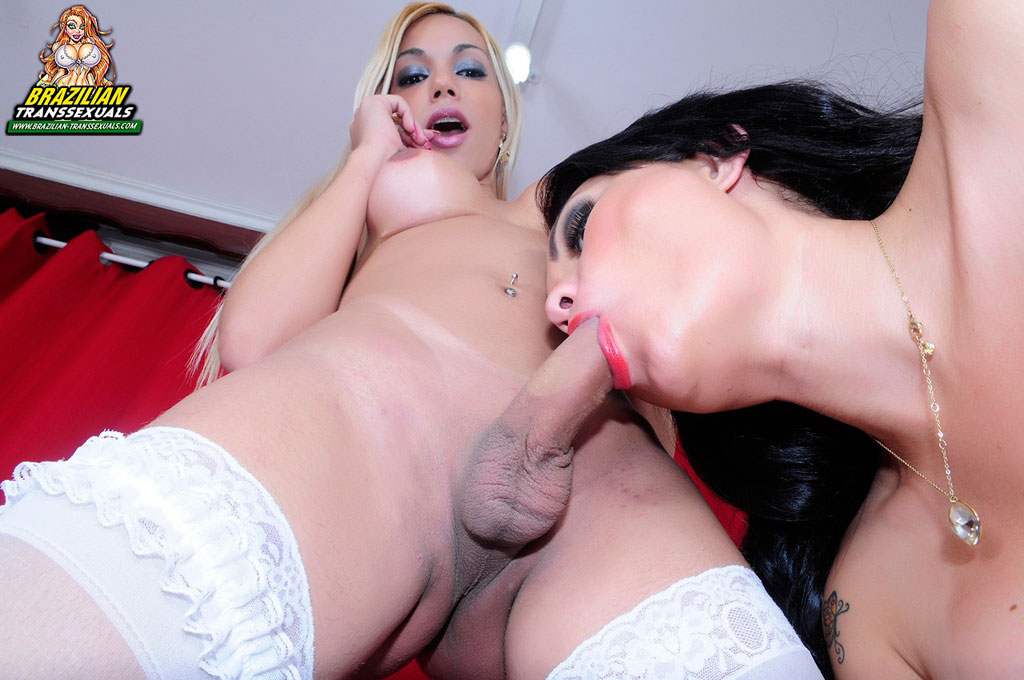 Laura Andrade & Sheyla Wandergirlt - this hardcore brings a fantastic combination of talents that works really well together. New talent arriving with hot Laura that share with our tinny horny bombshell Sheyla great sexual moments of pure lust. Great action with both ts topping and bottom co



Lohara Lomark & Aryadne Kelly - Awesome set that brings 2 rock stars shemales in an impeccable hardcore where Aryadne did her first t-lesbian experience being a really nice slut for her partner. Lohara is a master in topping any kind of partner and had no prob taste deep Aryadne ass in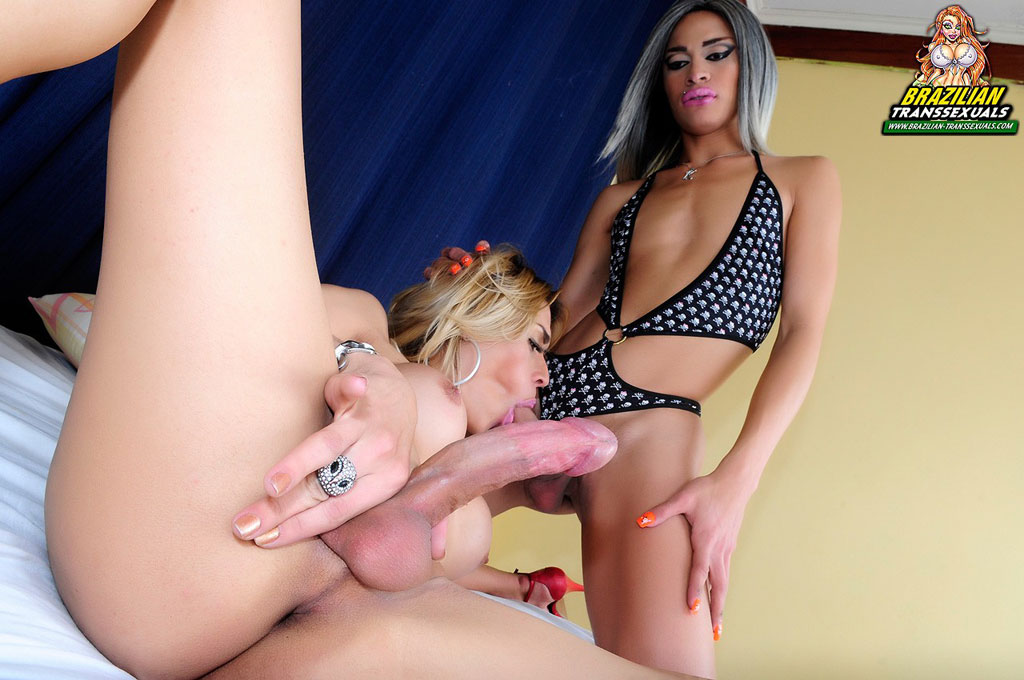 Sabrina de Castro & Keyla Marques - Great set that marks the return of the Nasty Sabrina making what she does better: topping another hot ts with this new t-slut Keyla. Most natural type of ts fans ll really enjoy this intense newbie that wanna make lots of noisy what we truly believe ll ha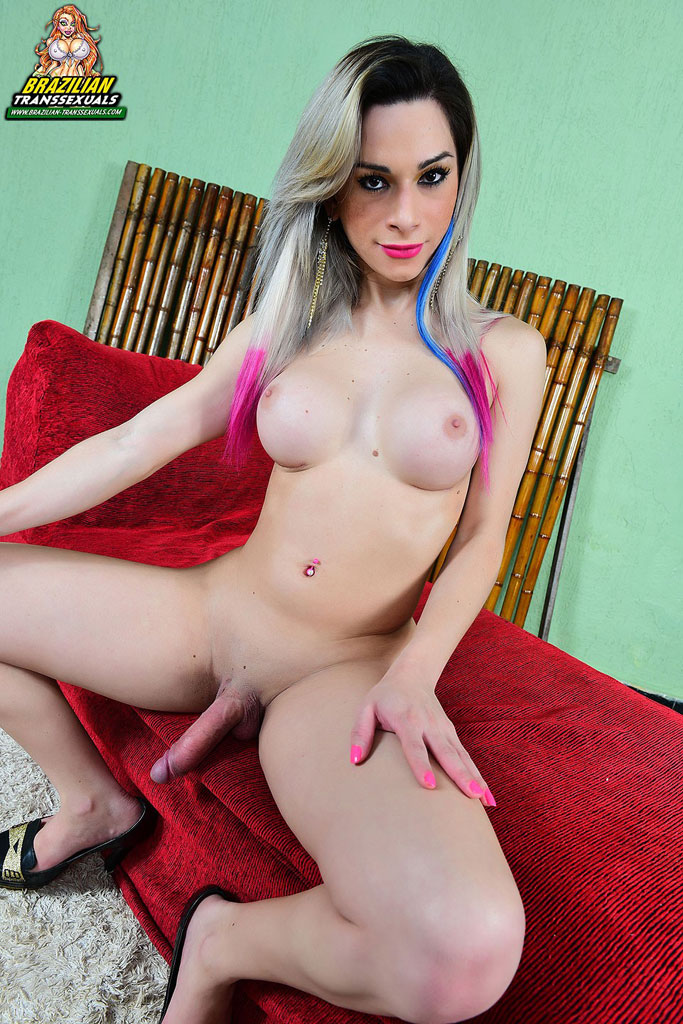 Natalia Castro's Huge Cock! - Natalia Castro is a lovely Trans Blonde Bombshell. Pretty face, perfect body rock hard erection and impressive sexual energy are few if her talents she wanna show for the world! Only on Brazilian-Transsexuals.com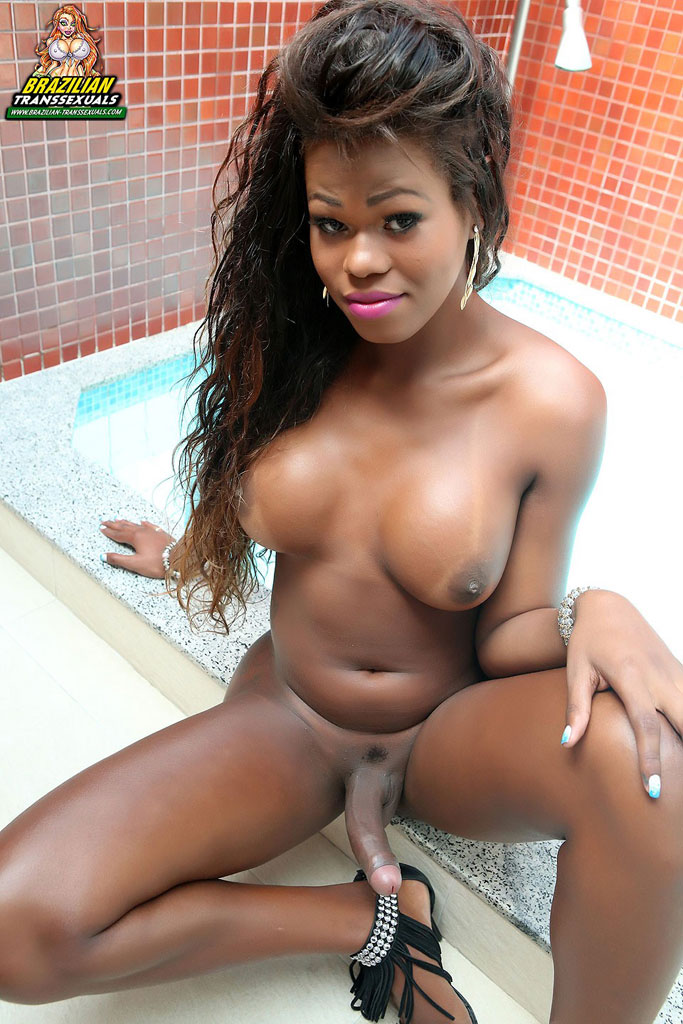 Brazil Babe Thays Pezziny - The ever so sexy GroobyGirl Thays Peziny is Back and Horny as Fuck!!!. She is in great shape has a huge T-cock and lights up a room with your smile , so get your lube ready for T Stroking Fun with GroobyGirl Thays Peziny Brazil Style!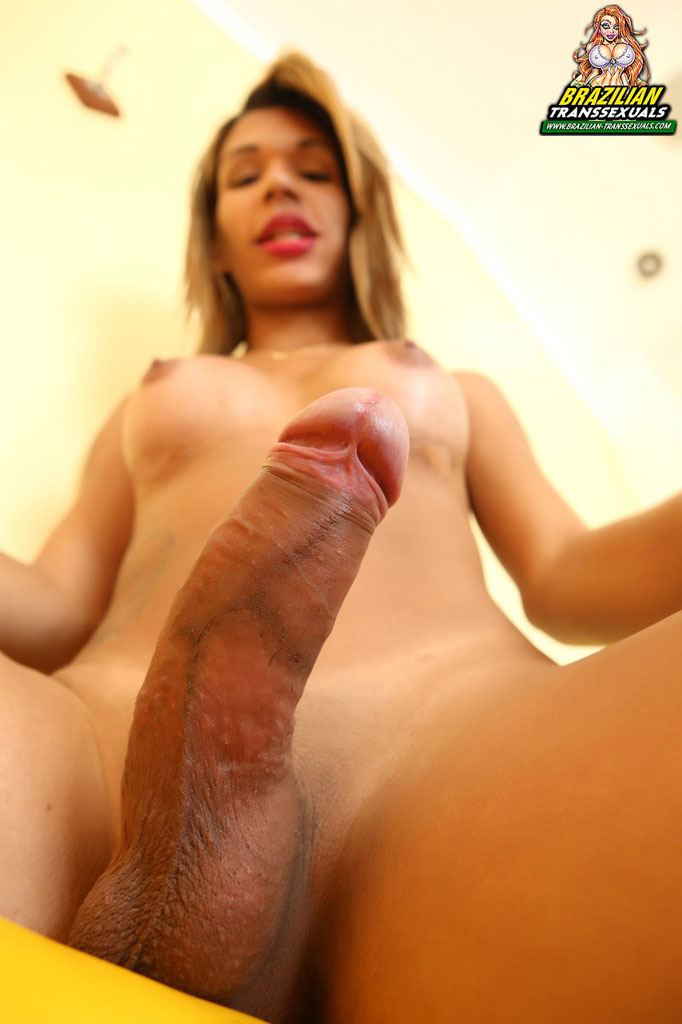 Sexy Nurse Mayza Tavares - Mayza Tavares returns today for satisfy insistent requests for new footage. A fabulous new sets perfect to tease our lucky customers with another outstanding erotic shows. She will surely satitisfy & make the t-lovers really horny with her Hot stuff.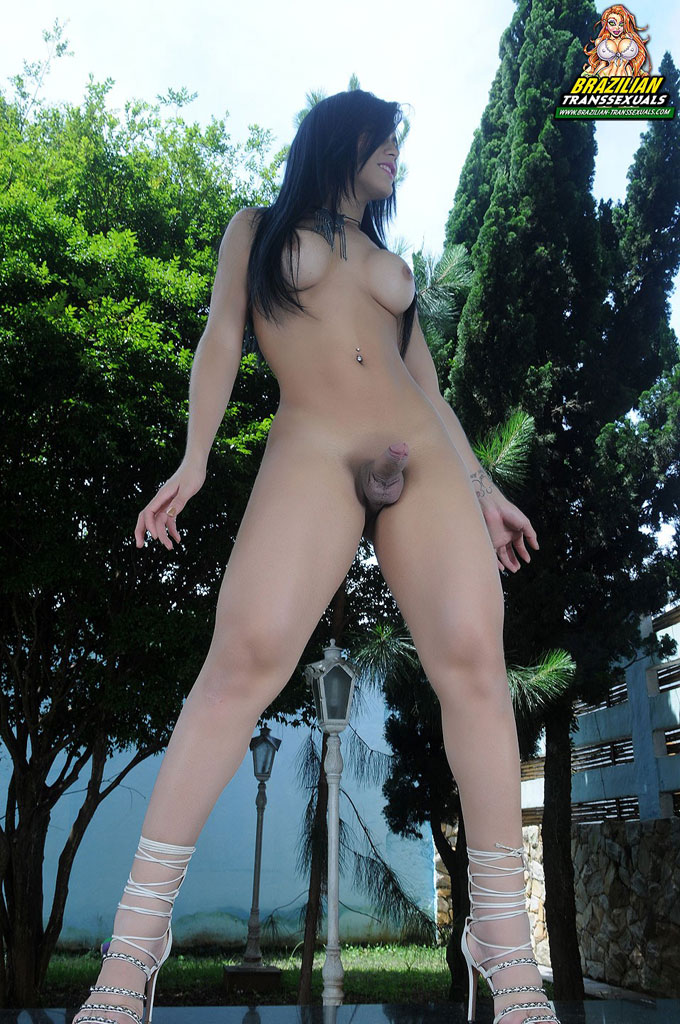 Cumback with Bruna Butterfly - Coming back to our delicious amusement we ll have the stunning GroobyGirl Bruna Butterfly! She prefers to be bottom in sex but, sometimes, approves to use her shecock for something more intense.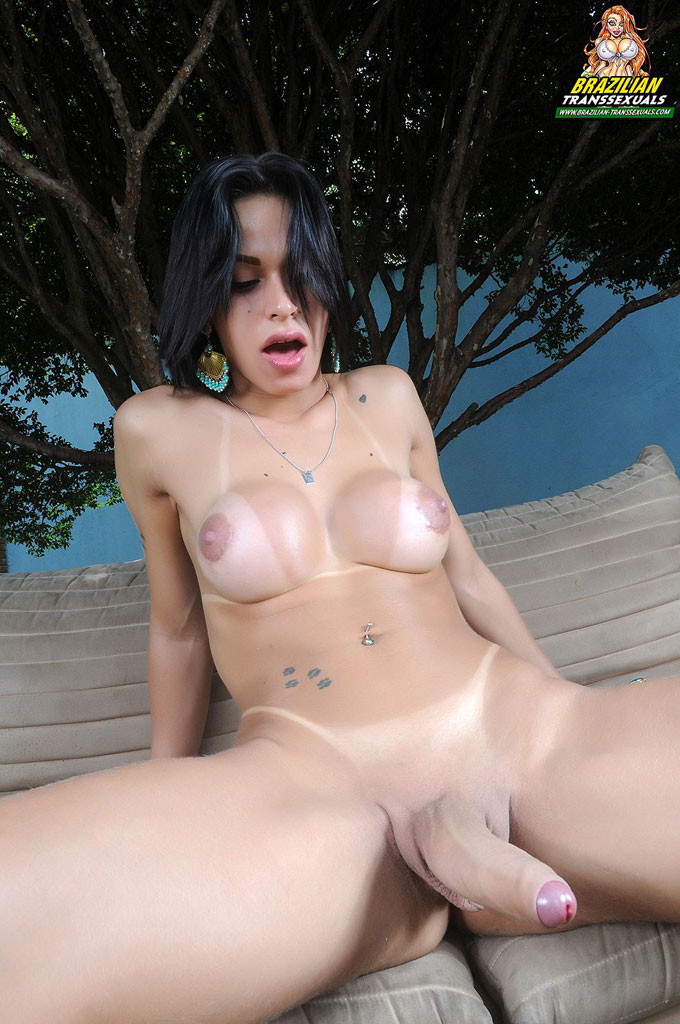 The Cum back with Mariana de Castro - Welcome back stunning super sexy Mariana de Castro! A Tgirl with a significant number of fans that for sure will all love to see new footage! We garantee She is in great shape and burning with sparkling sedution ready for a Cum Back!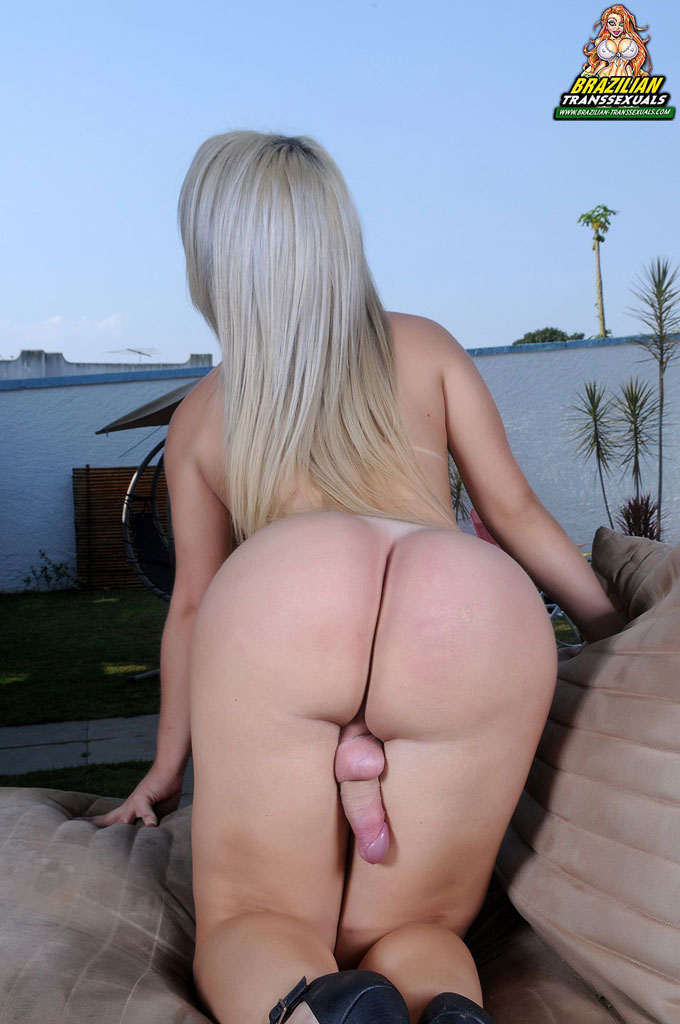 Grooby Newbie Carol Penelope - She is one of best looking ts of her generation and was only waiting the right moment to start doing xxx footage. She is absurdly gorgeous and, for our lucky, totally shameless. In her first set for us she have intention get your full atention with an irr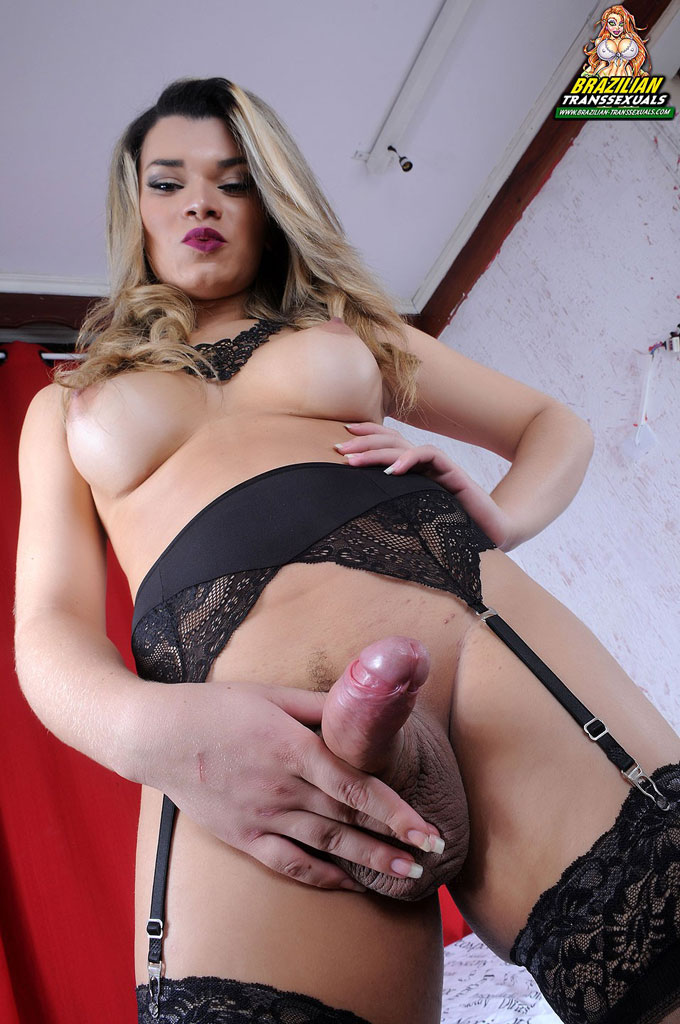 Paula Lima's Cock Tease! - She is a cute and malicious t-blondie with a shocking presence that drive crazy the general t-fans. She has such a bombastic body and knows exact as use it for seduce many guys that never waste the fabulous lucky enjoy her multiple talents.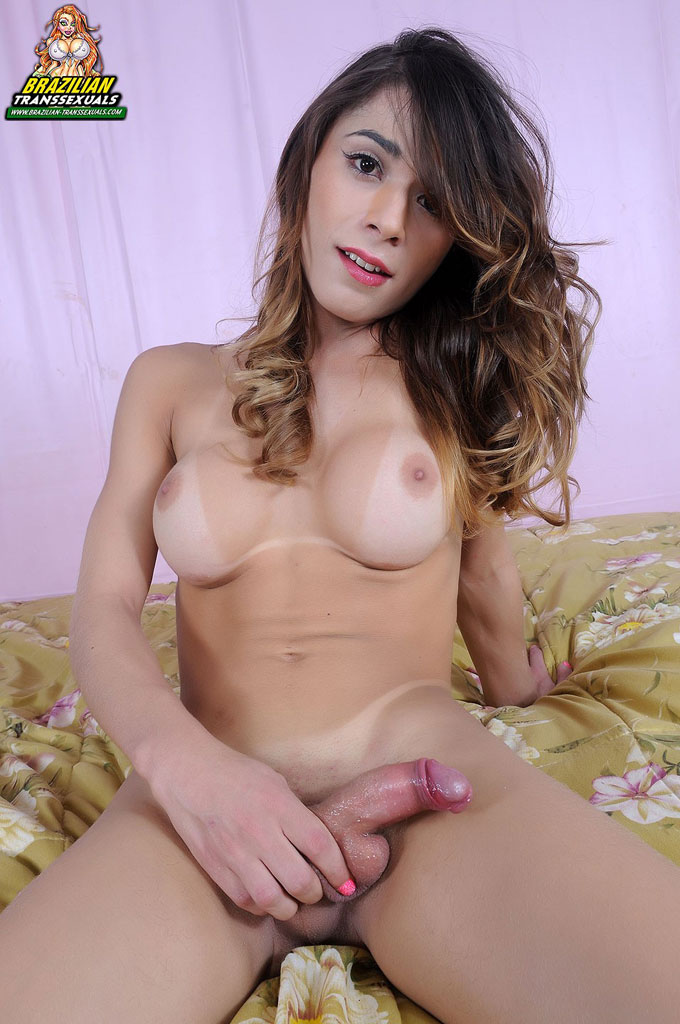 Grooby Newbie Jackeline Dark - Jackeline Dark is a young sexy new t-model with a juicy style perfect for our website. She is new doing xxx productions what is perfect for us because we can check her evolution in next sets with us in a close future. For now we have the oportunity see he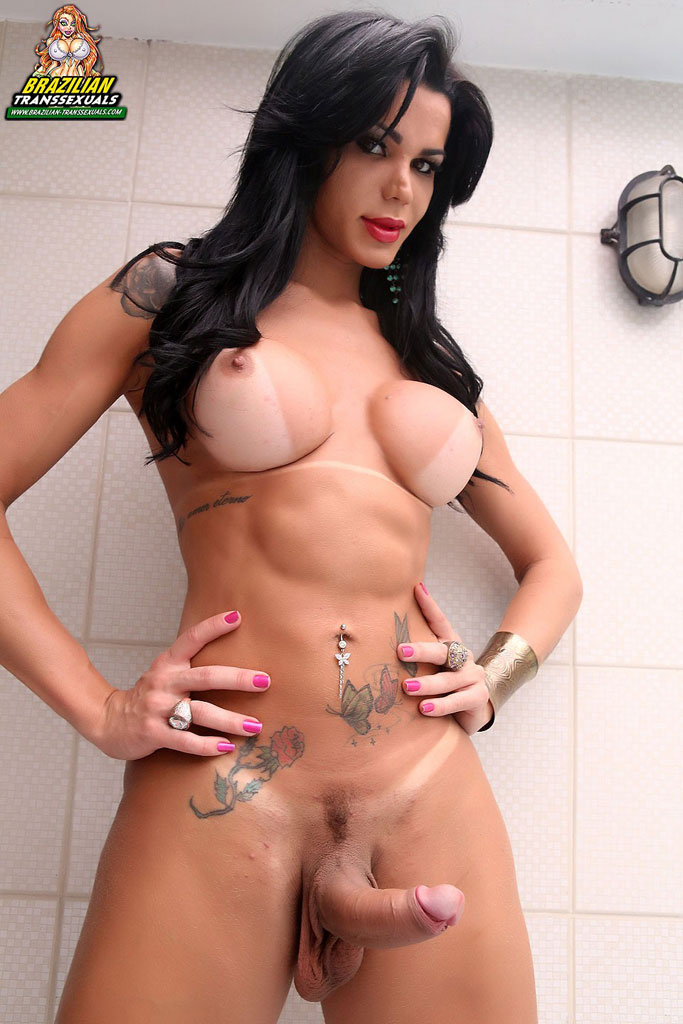 Super Fit Natany Gomes - Super fitness ts Nathany Gomes is back in great new solo perfect for tease all. Image you stumble upon this super hot Transgirl on the streets of Brazil bring her home to enjoy!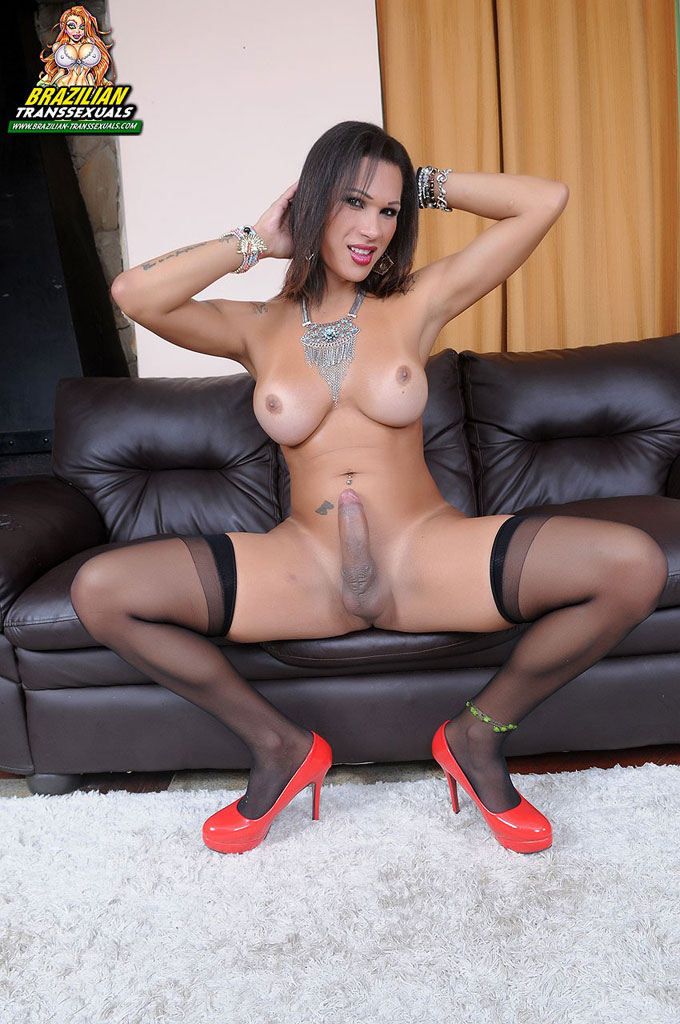 Horny for Jhoany Wilker - Jhoany Wilker is one those classic models that we never will get enough. She is always shinning with her impetuous style, inviting us for delicious sexual sins.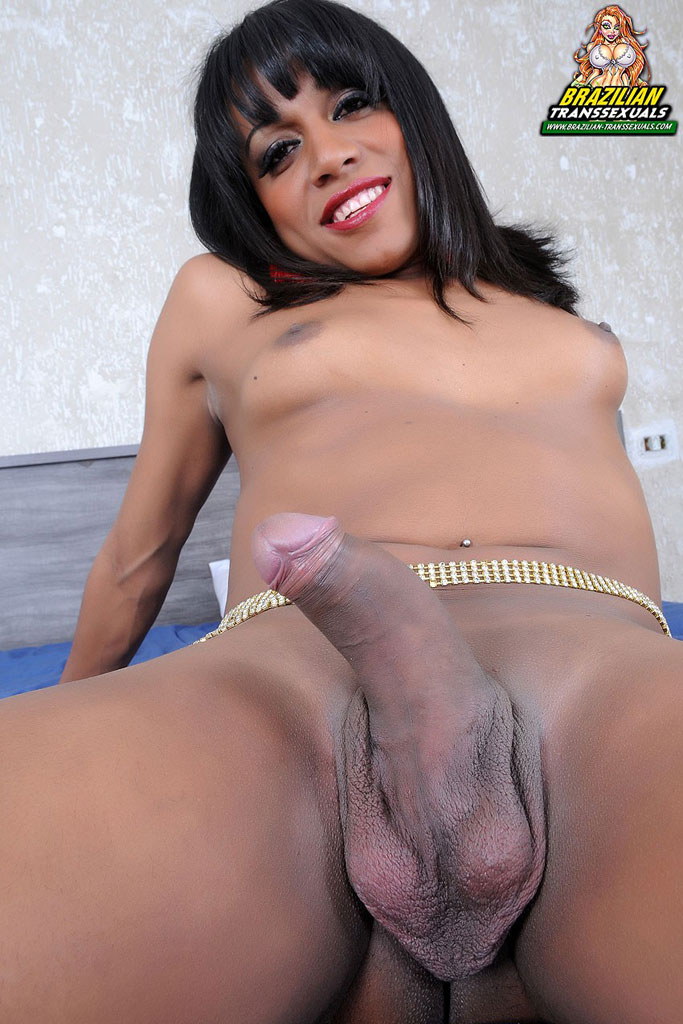 Brazilian Milk Chocolate Rafaela - Rafaela Aguiar is a dark skin hot ts with fire in her eyes and a lot of pervertion in her soul. She is perfect for the ones that like long time period of sex because she needs some dedication for satisfy her lust needs. Oh and if u have some really nasty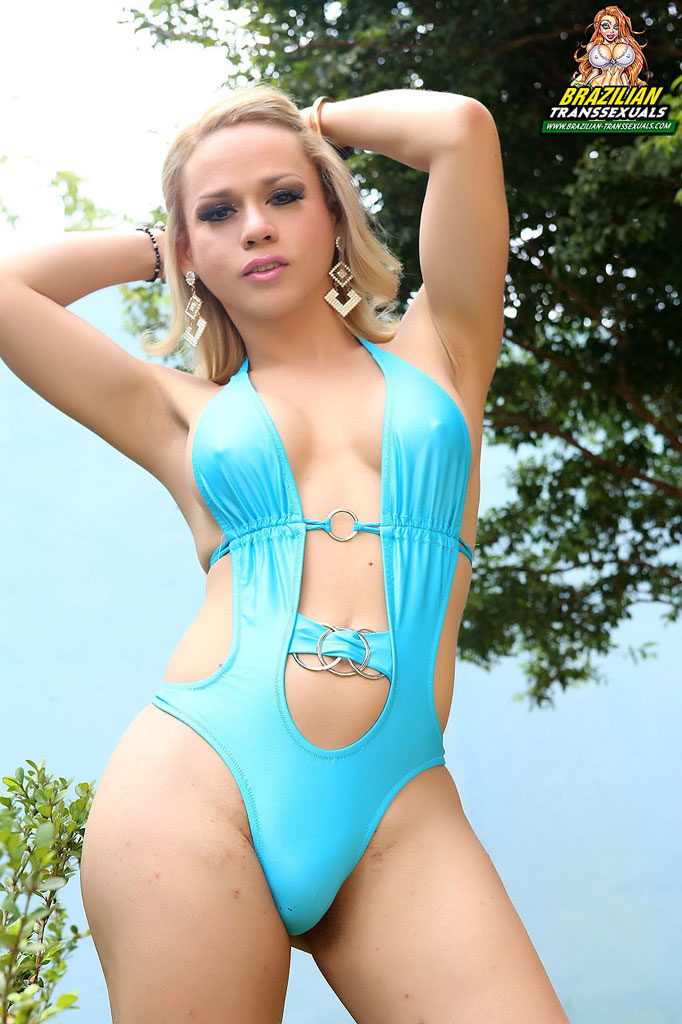 Lohanny Brandao - Lohanny Brandao is our new candidate to be part of our best looking trannies casting. She is charming, optimist and absolutelly into the pleasure. She lives for enjoy refreshing sexual fantasies ejaculating always that she can.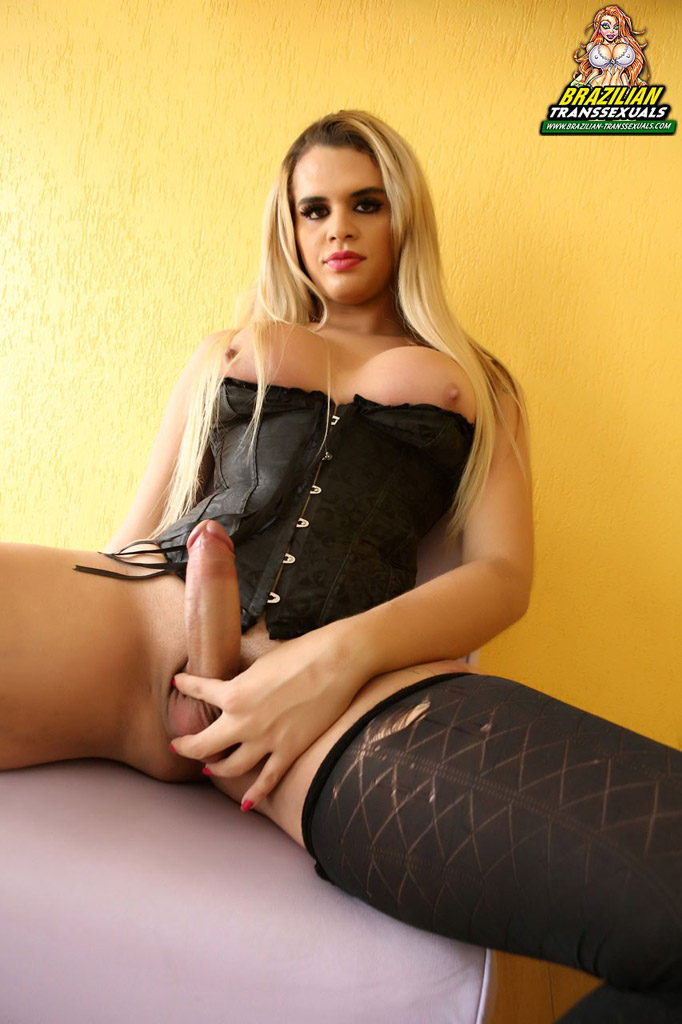 Melt in Your Mouth Fun with Paolla Ferraz - Paolla Ferraz is a tall blondle girl with a mischevious smille that shows everyone her shameless behaviour. She comes from Salvador , the brazilian city where carnival never stops and sex is evidence of it in her life, it's always busy and interestin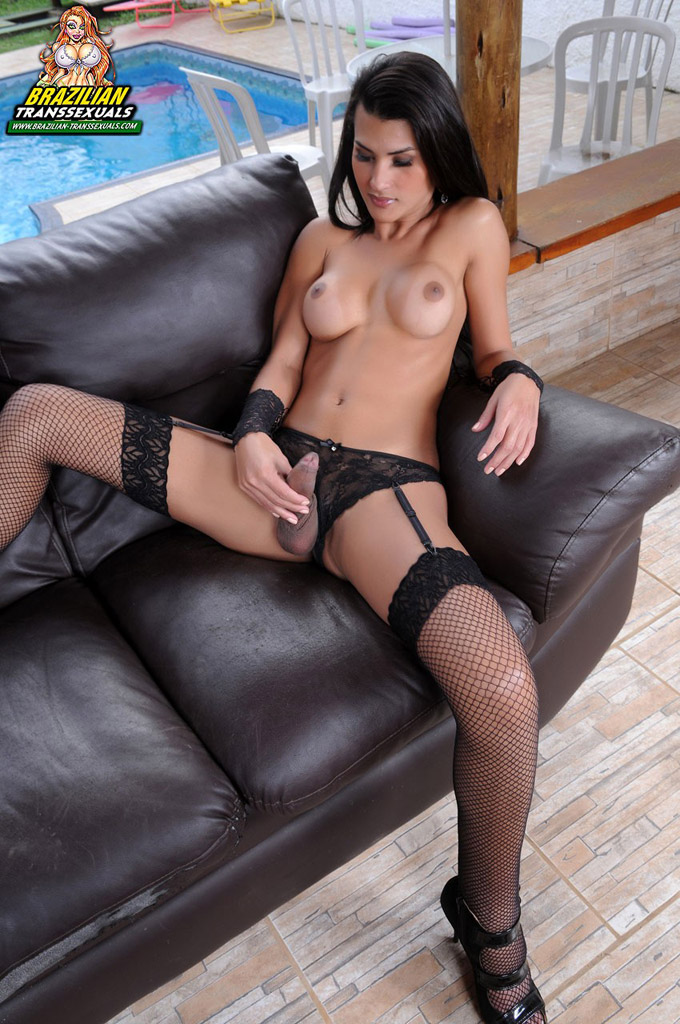 Aline Garcia Teenage Backdoor Babe - Sexy brazilian teenage vixxen Aline Garcia always knows exactly how to be sexy. This AVN indicate isn't just a beautiful woman, she's so sexy that everything from her perfect tits, round ass, this meat and cock hungry holes will have you cumming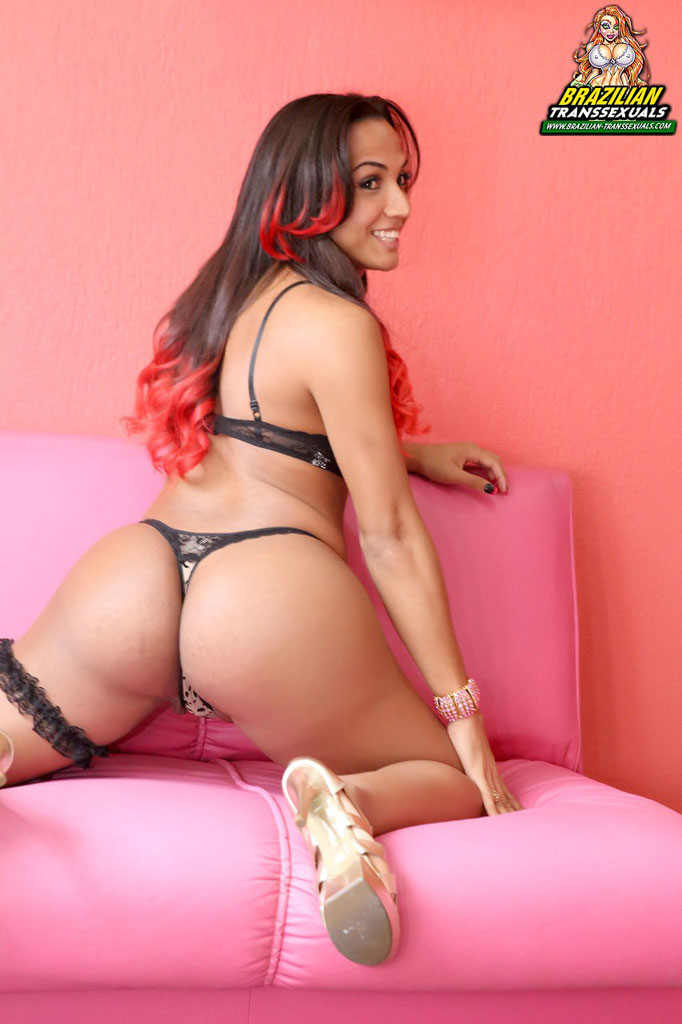 Ana Paulas Smiths Brazilian Bikini Bath - Ana Paula Smith returns with new attractive look ready to renew dirty new feelings for her. She is lovely and very sexy but likes to reinvent her look some times ,whit is good because then we can taste all the different flavors of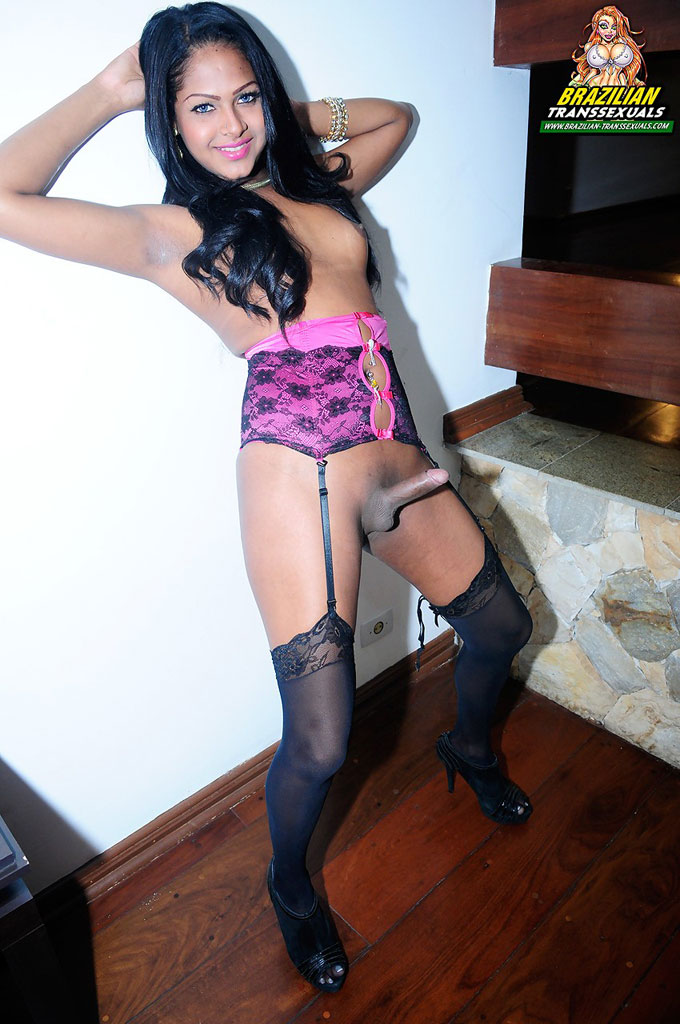 Kelly Costa's Cumback! - Sweet heart Kelly Costa returns with all her charm and seduction ready to offer a new sparkling erotic show. She is looking better than ever and she's just aching to show off for you.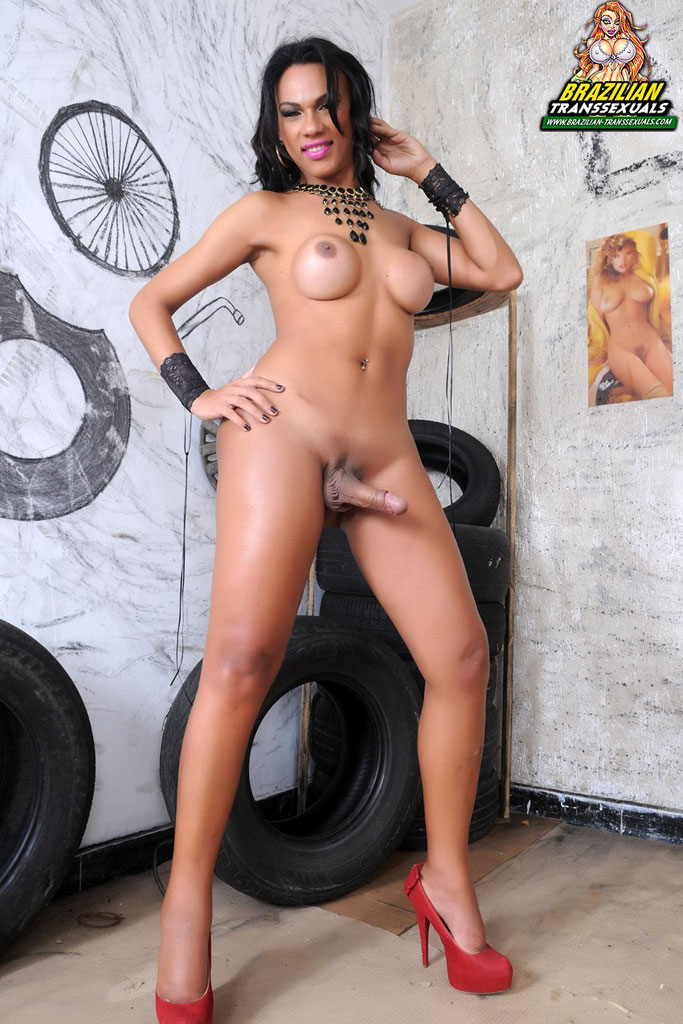 In the garage with Myla Pereira - Myla is one of our favorite babes, and for good reason. She's been a returning favorite and one look at her full round booty will be reason enough to have you hooked for more. Add to that one long and full cock and She becomes a double dose of deligh



Aline Tavares, No Time for Games - Aline Tavares came to play pool, but we were able to convince to show off her skills with a different stick and set of balls. She wasn't shy about showing off her round breasts and ass, before laying her long impressive cock. It wasn't hard to c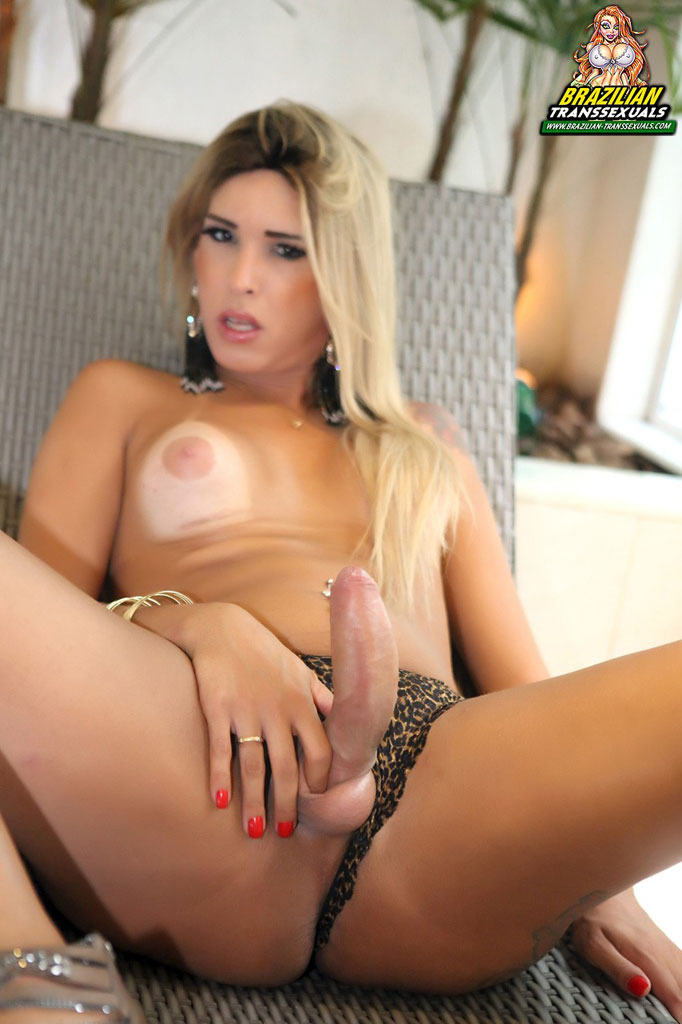 Laila Cools Off Poolside - This busty and beautiful Brazilian redefines what a bombshell looks like. Laila isn't just a t-girl, she's what we call a t-angel. Everything about her is impressive from her luscious breasts, long uncut cock, and a booty that is beyond stunning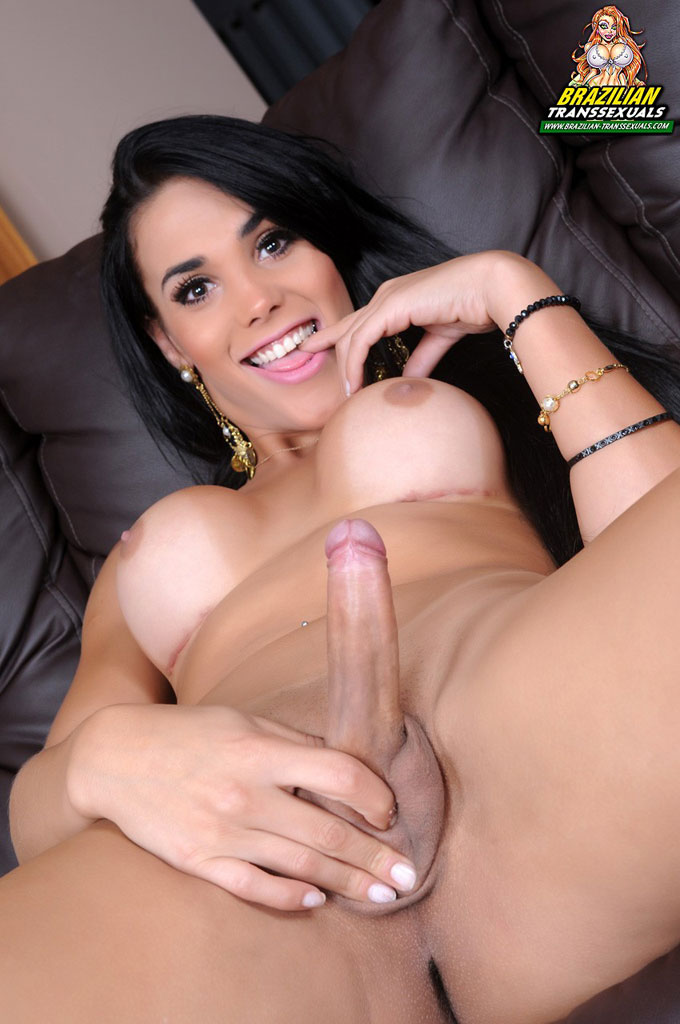 Juliana Soares - This Hottie is absolutely magnific with acountless number of qualities. An adolescent beauty in a woman body so fantastically attractive that will leave everyone without voice. She has a smile that keeps several mysteries and all them so inviting that no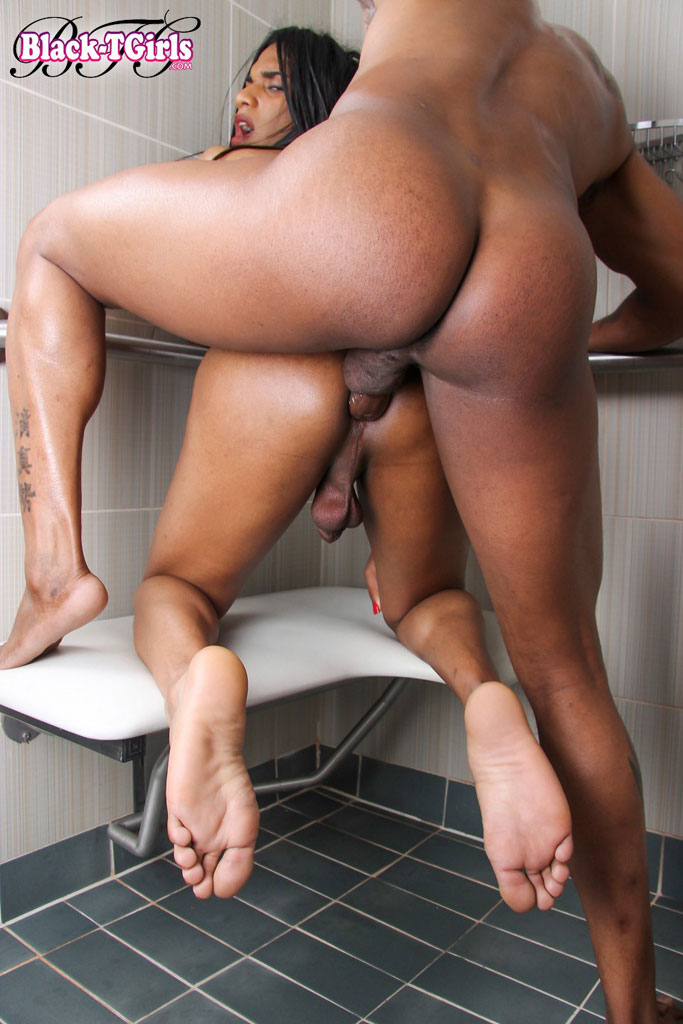 Yasmine & Soldier Boi Play In The Shower! - They Fuck N Play In The Shower!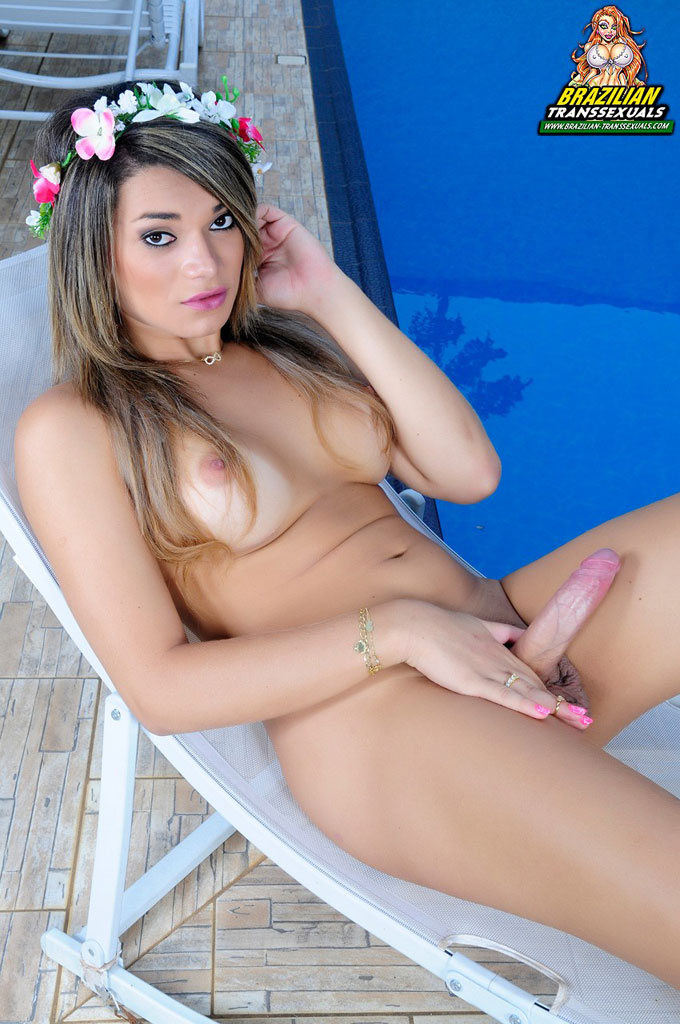 Paula Lima - Paula Lima is a cute and malicious t-blondie with a shocking presence that drive crazy the general t-fans. She has such a bombastic body and knows exact as use it for seduce many guys that never waste the fabulous lucky enjoy her multiple talents.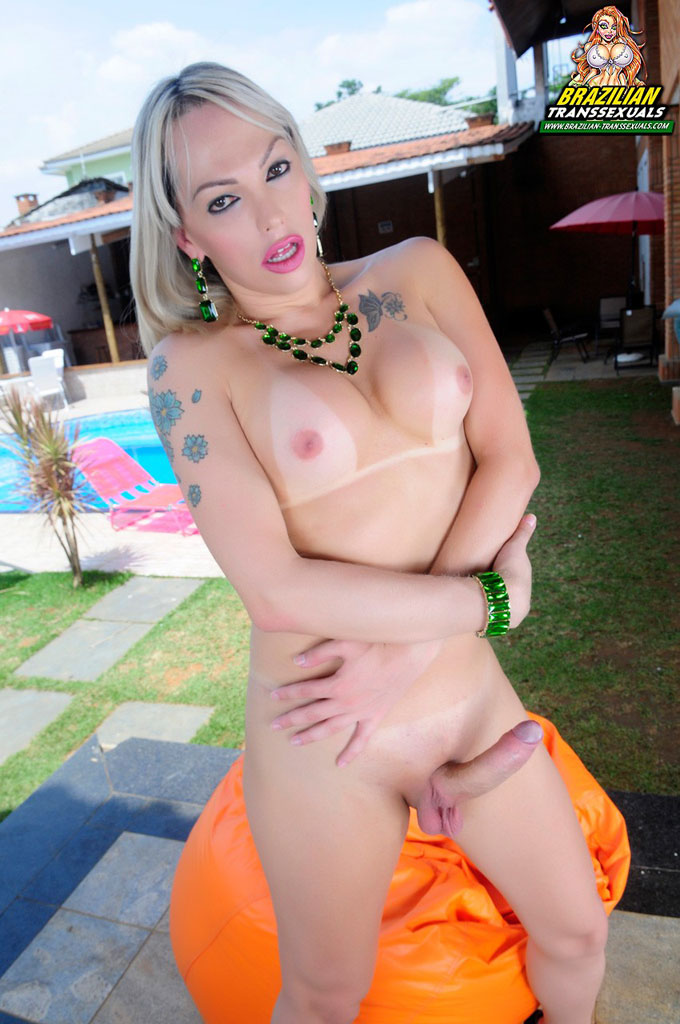 Alessandra Leite - This tranny comes from a city very close Sâo Paulo: Campinas. She is one more great addition to do part of our immense gallery of models in the hope to please the subscribers.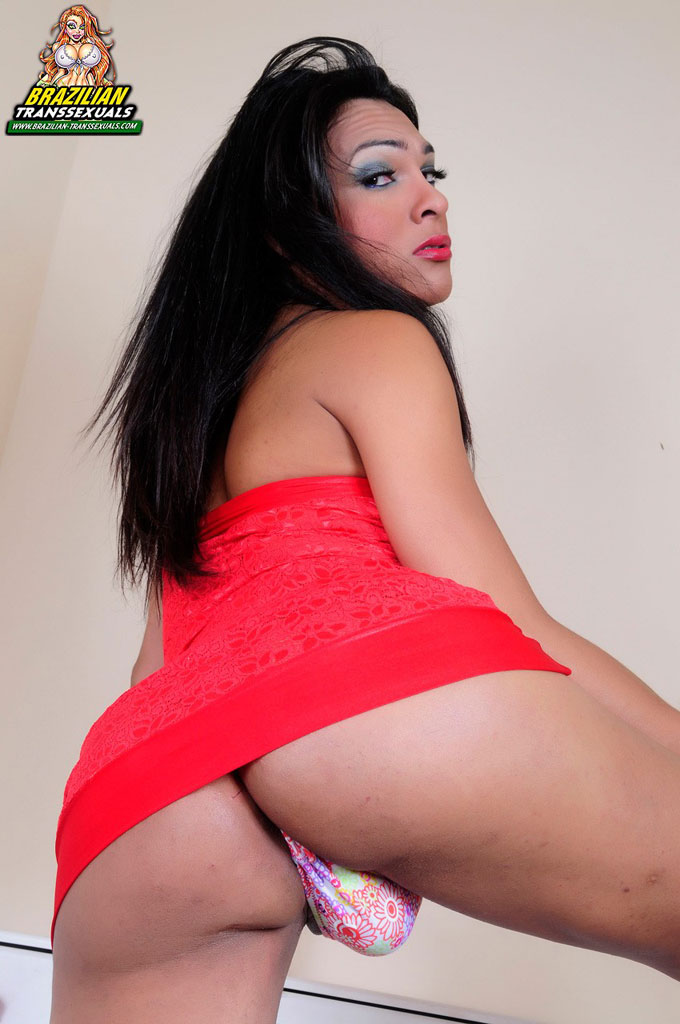 Jo Garcia Returns - monster cock legendary Jo Garcia returns looking amazing still horny like hell. She was traveling in Europe but as soon return our country we don't waste time and bring back for new strong emotions. And she is not the unique star we ll have here tod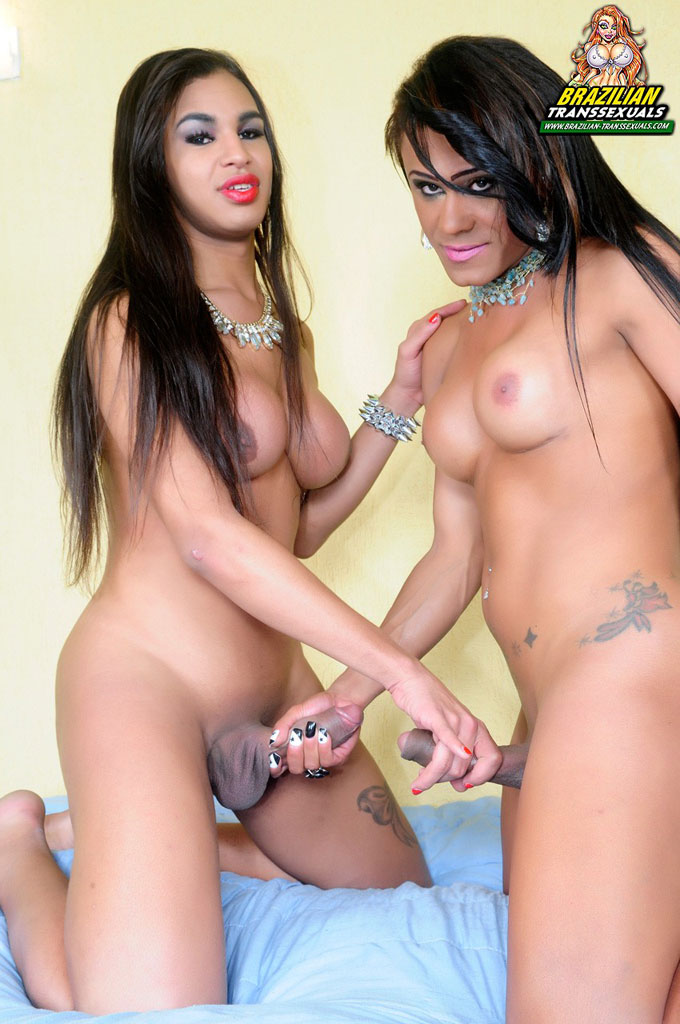 Sarah Barros - Sarah Barros is a gorgeous new face have her premiere with us and is ready to conquer her space in the heart of the t-fans. She is pretty, hot and horny like hell what make her day really busy assisting all demand she create with her magnetic presence. Sh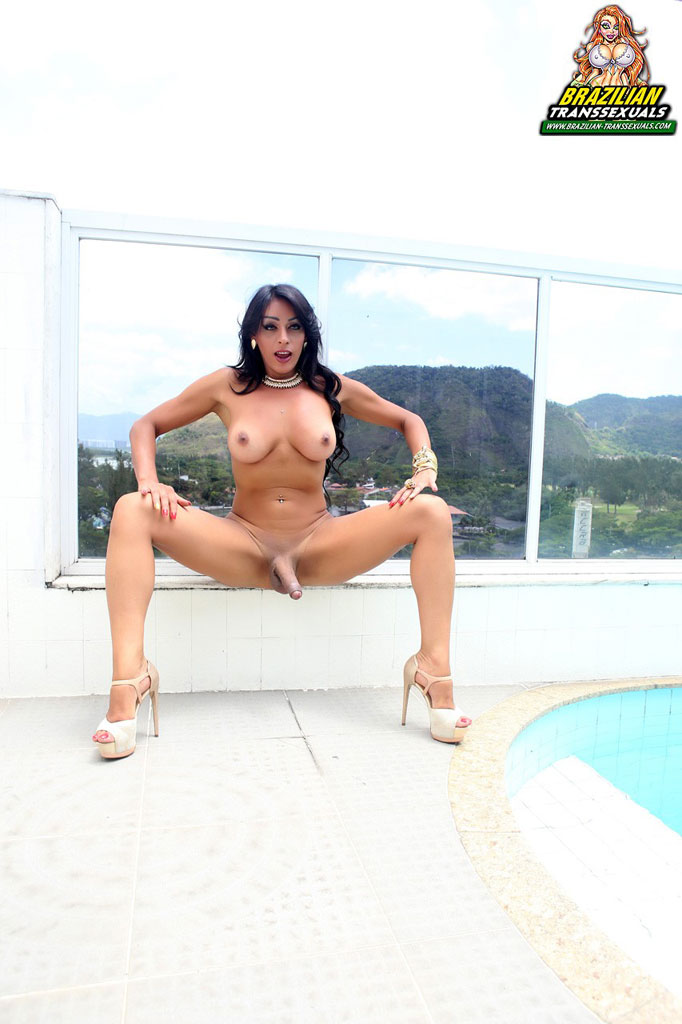 The Anaconda! - New faces starting now with a tranny that insist in mark her presence in a exuberant way starting with her own name: the Anaconda. She wants make clear fact she is a well hung t-babe and enjoy a lot make her enviable tool work hard and deep. She challenge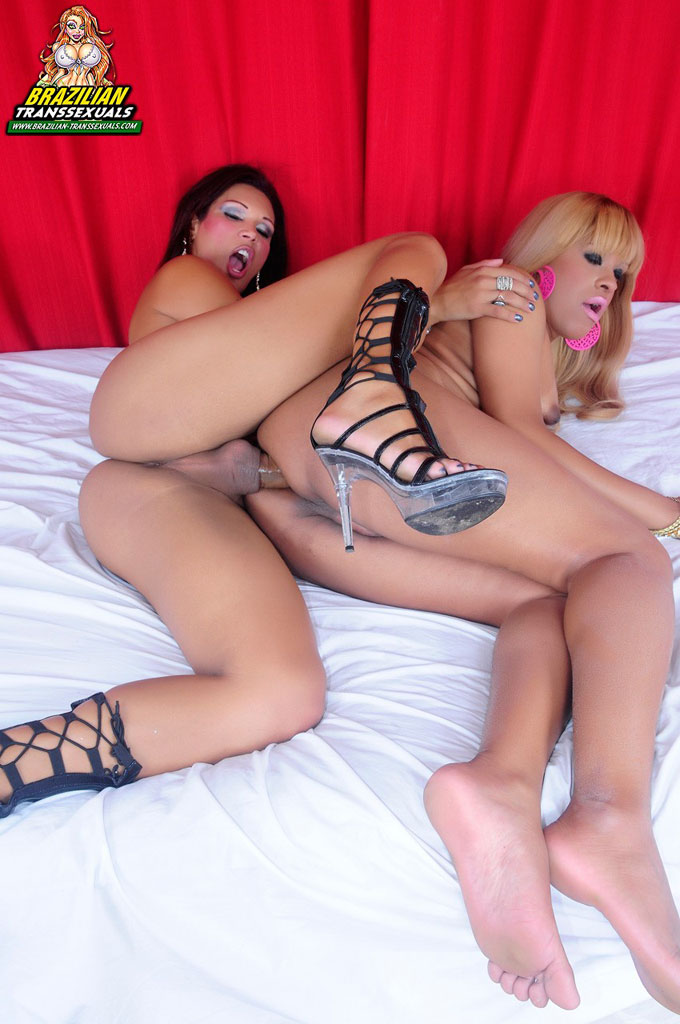 Jhoany Wilker & Anita Lira - This is the perfect opportunity get back this horny bomb star proving once again why she is so requested by all xxx brazilian industry. She is so powerful with so impressive virility that is always a pleasure enjoy her intense skills in action . Anita lik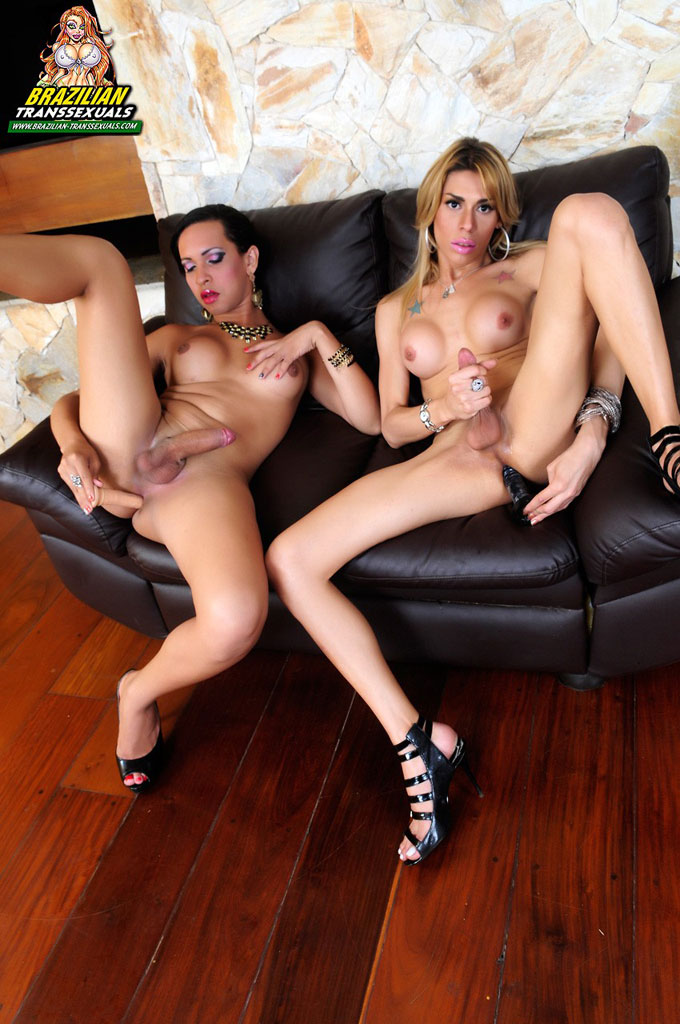 Sayara Rodrigues & Sabrina de Castro - Those trannies are always thinking in sex and they see no prob in admit they work with that turn them on. Be involved in something sexual is the reason of their life's then when we gave idea do a spicy 2 stars set with both they just love it. Have f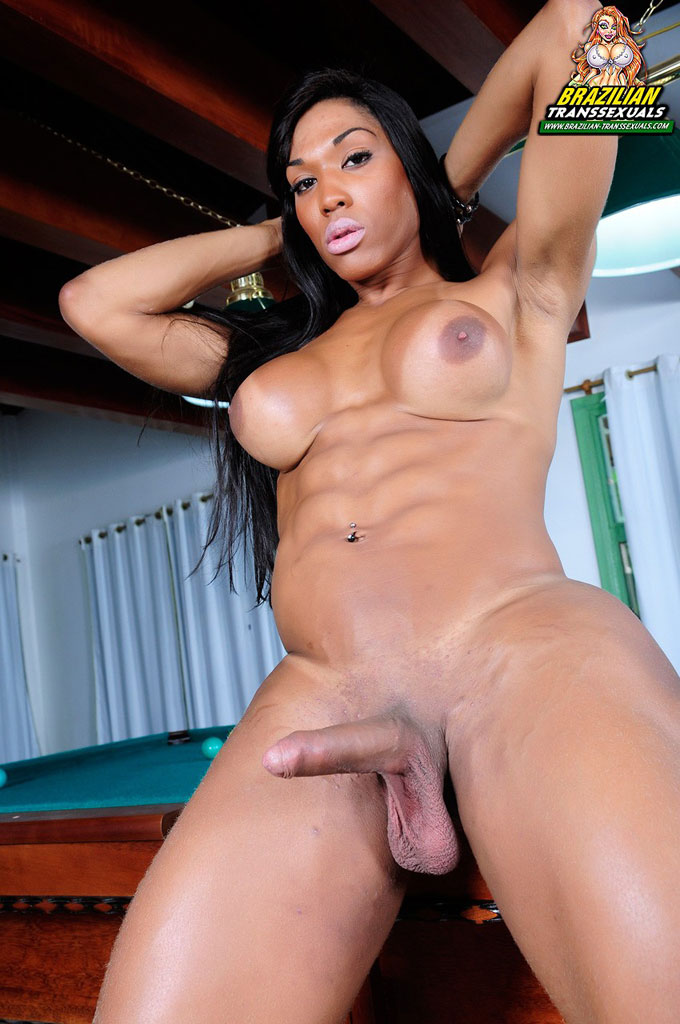 Veronica Bolina - She is one kind of shemale you ll not find easly dosnt mTter where u look for. We re trying get her for Grooby sites for long time and we finally did it. Imagine a really cute black t-girl that is, at same time, very feminine and body building. Oh, and we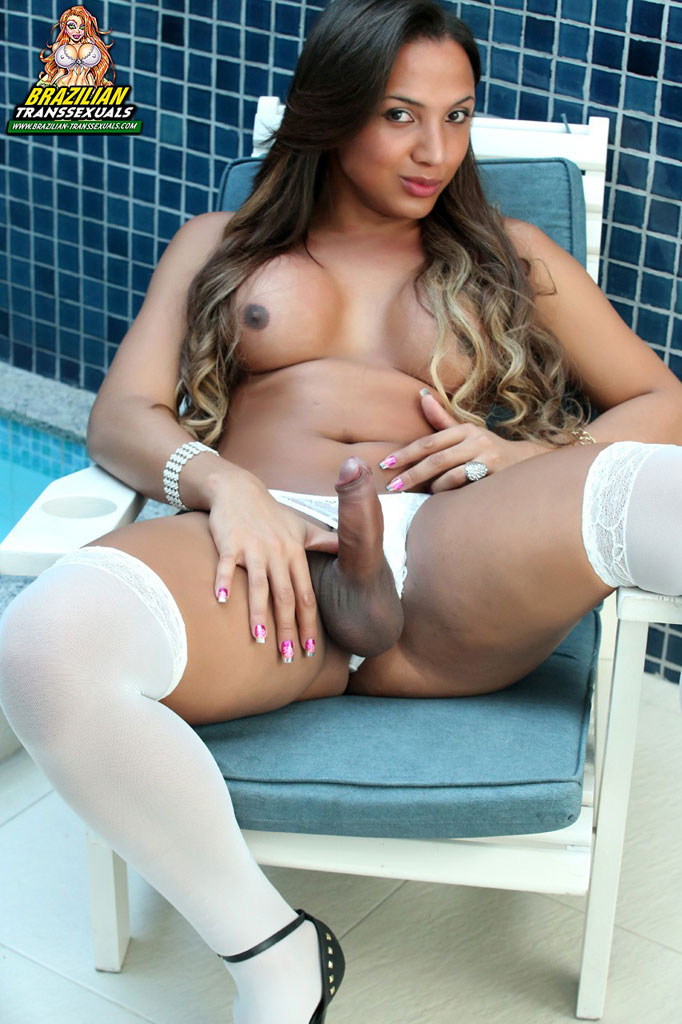 Ana Paula Smith - The mega blast Ana Paula Smith comes back in another set that ll put your sexual hormones in fire. She tells still have some secrets to share with u and is ready to tease u in many ways.


Want some more? Check the site.