ASR PREMIUM - Free Porn Movies and Free Porn Images
ASR Premium offers Free Hosted Galleries of sample porn movies and photos for FREE. We collect and offer the high quality samples from millions of galleries on daily updating.
11/17/2017 GALLERY UPDATE
21 Sextury is the best variety porn network offering high quality porn of young beautiful girls.
Special Offer: [Check the Price Here]
[Click on the picture to see all the samples]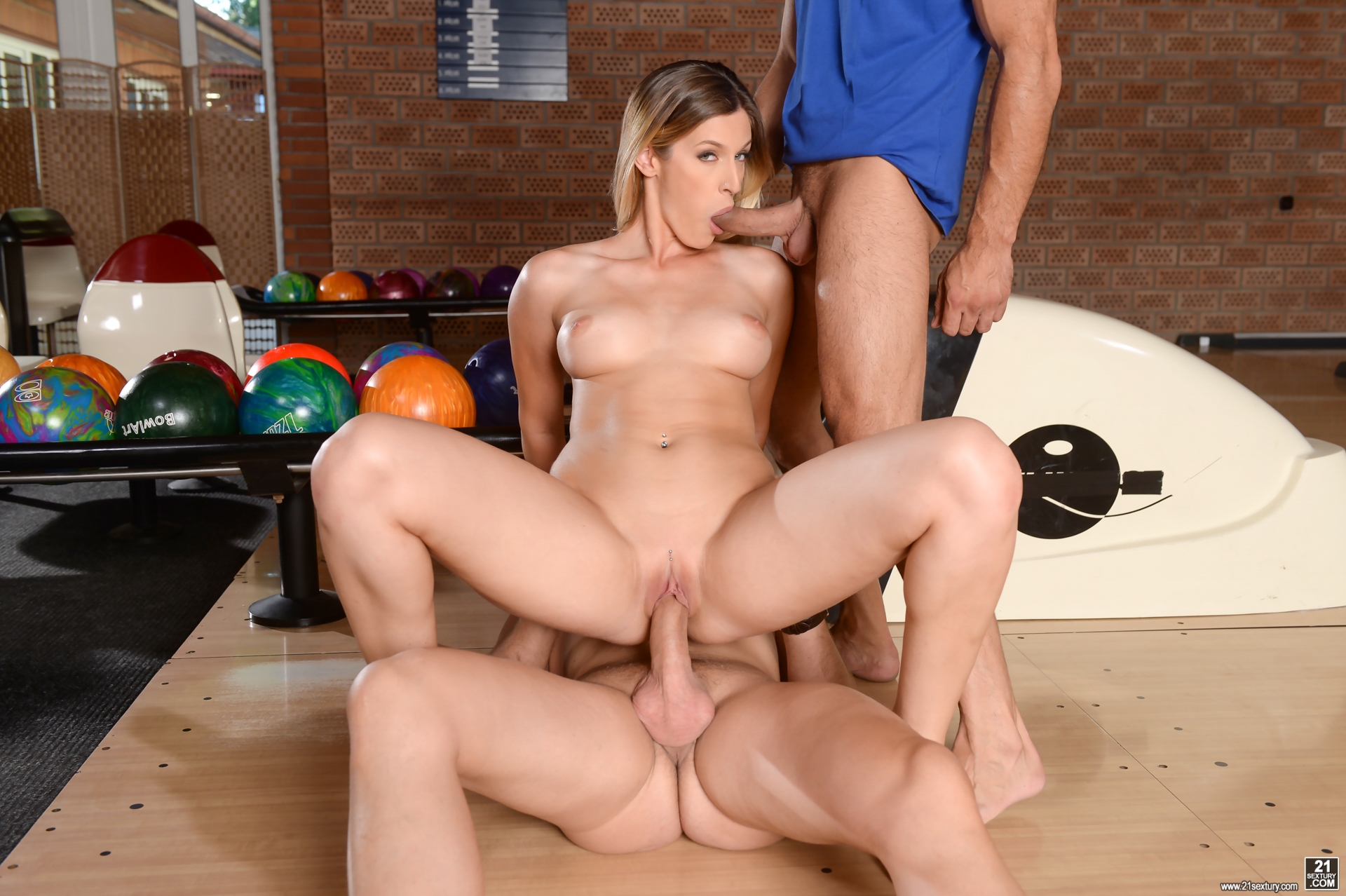 Double Strike!, Scene #01: Mira Sunset, Renato, Tarzan - Tarzan and Renato invite Mira Sunset out for a game of bowling, hoping to show off and impress the young lady. Soon enough, though, she shows it's not the first time she's handled some big balls around the hardwood. Both boys start to seem pretty distracted; the mens' minds must be in the gutter. She embraces their desire and gets a firm grip on the game, removing her clothes and taking both the men inside her mouth. All the lanes are open on Mira as Toby and Renato go for the double strike!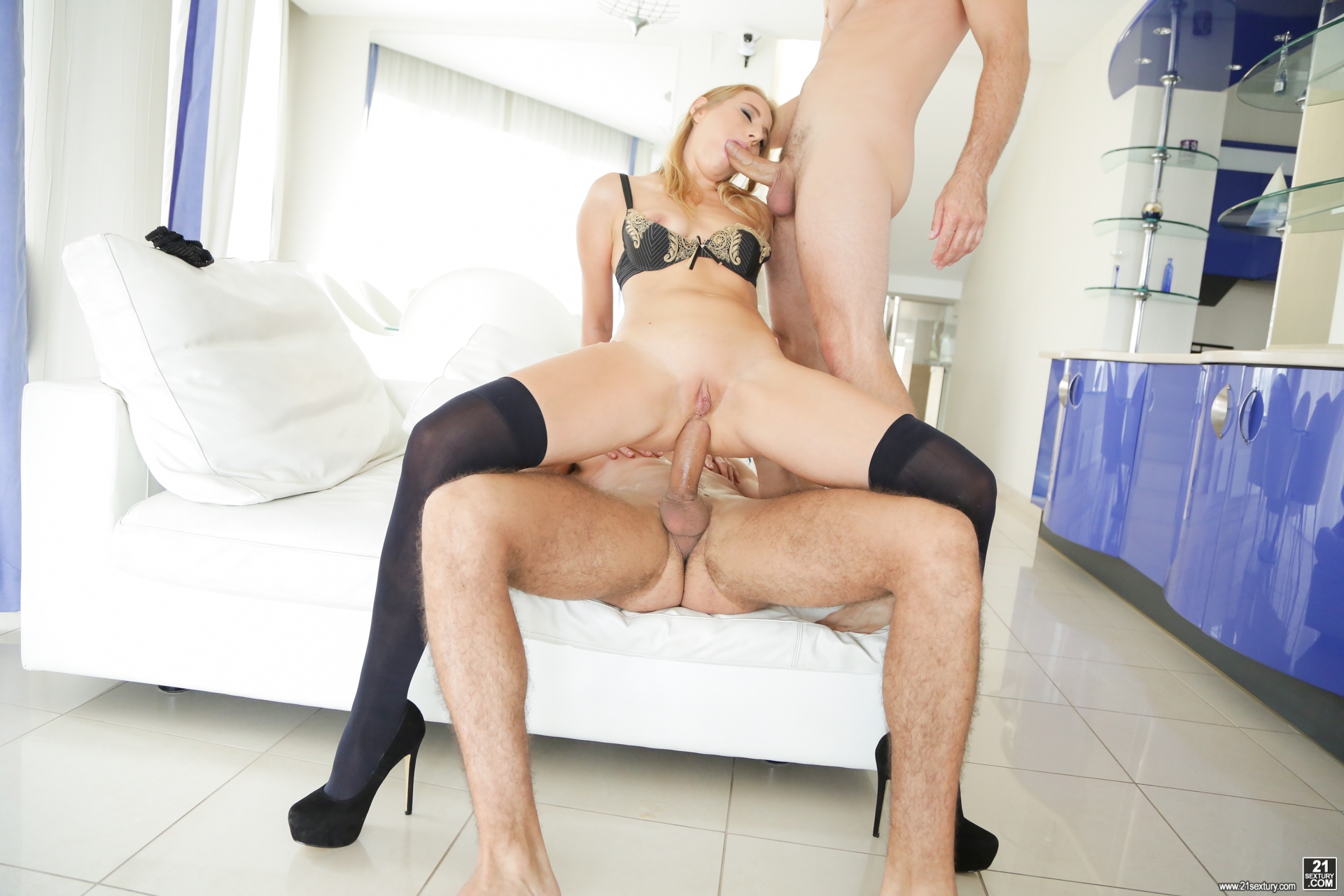 Fill Me Up: Kiki Cyrus, Toby, Kai Taylor - Kiki Cyrus tries to take on Kai and his friend Toby, but can she handle the extra cock? Getting penetrated in her mouth as well as her butt makes things pretty intense for the beautiful Kiki, and you will have to watch to see if she makes it out of this threesome without exploding from the pleasure.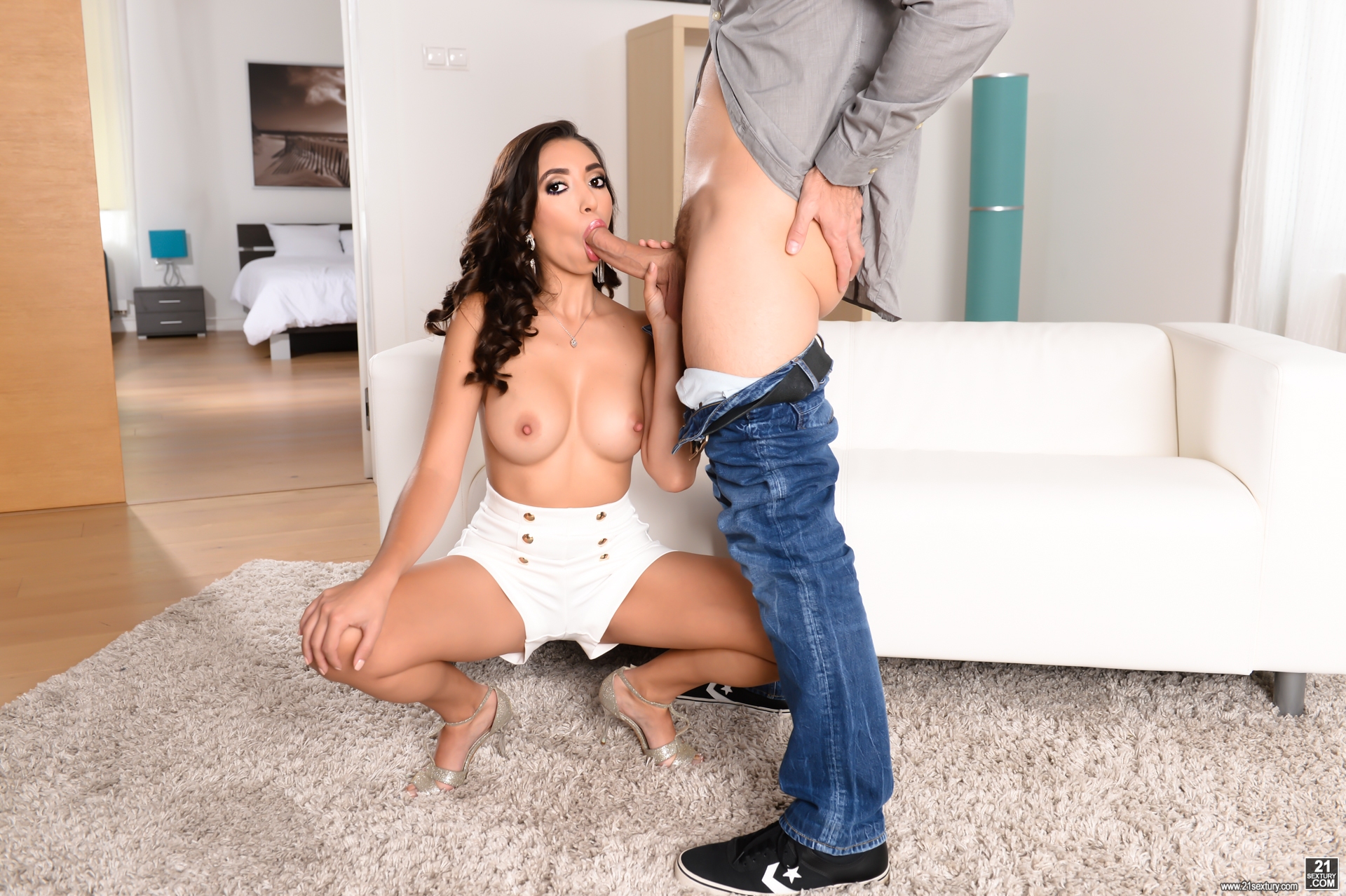 The Discussion, Scene #01: Frida Sante, Toby - Frida is angry and Toby is not sure why, until she sits him down for a serious talk. But all of her doubts about him cheating and sleeping around are soon washed away by his charming smile. Their passion soon takes over and the fighting couple begins to embrace, madly in love, and in lust. The special edition let's the viewer have the Point-of-View of millionaire Toby as Frida rides him and he eventually drains his sex all over her face.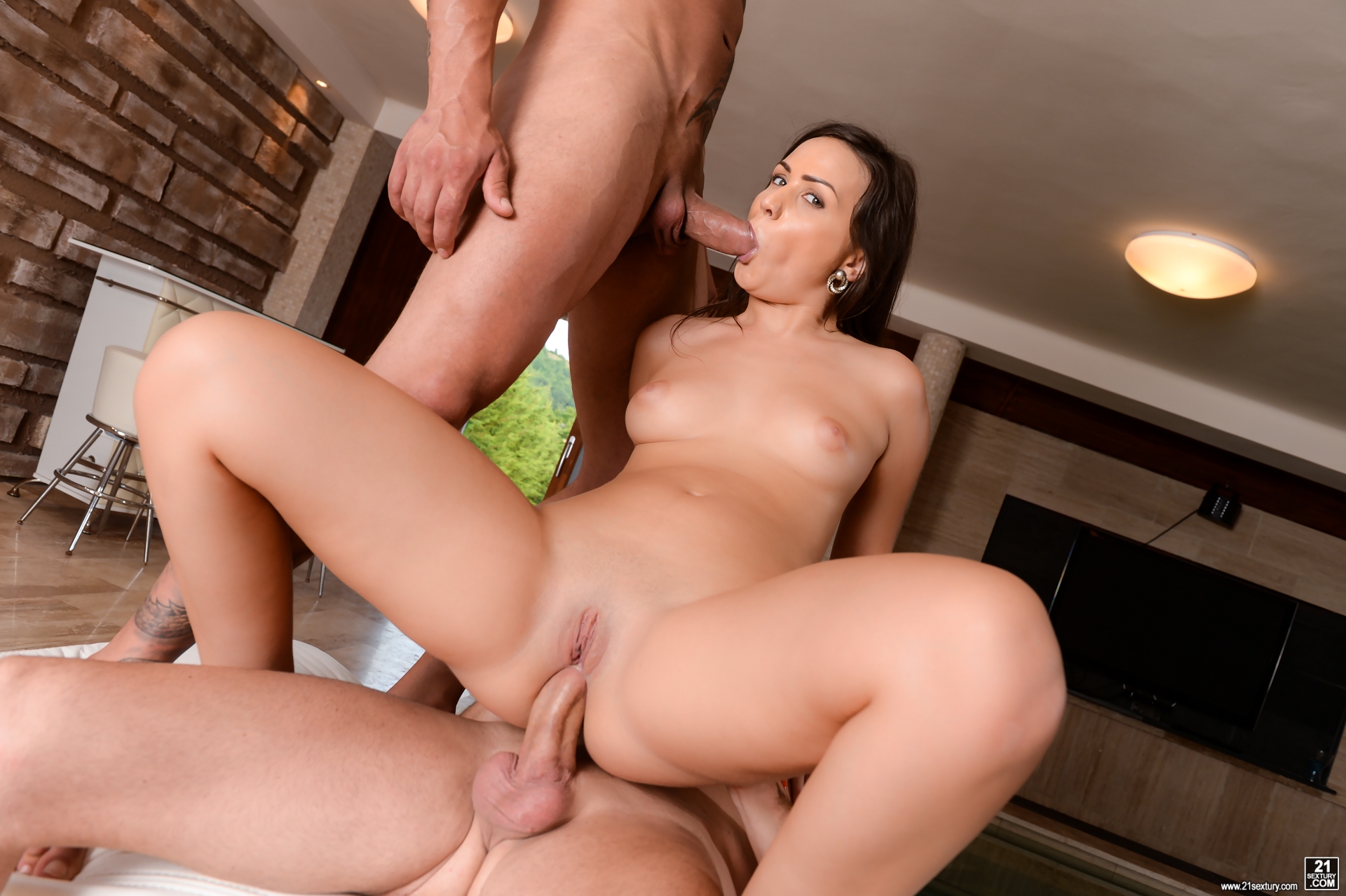 Double Dutch: Anina Silk, Csoky Ice, Zack - It's getting really hot down at the VIP beach resort. Too hot for Anina Silk to contain her feelings any longer. When she encounters two travelers from Amsterdam by the pool, she quickly makes it known that she wants to play a game of double dutch that does not need any jump-rope. The sweat beads on the three lovers' skin as they take turns feeling the passion deep inside. Anina brings Csoky and Zack to a climax on her sleek belly before tasting them both - two times the pleasure!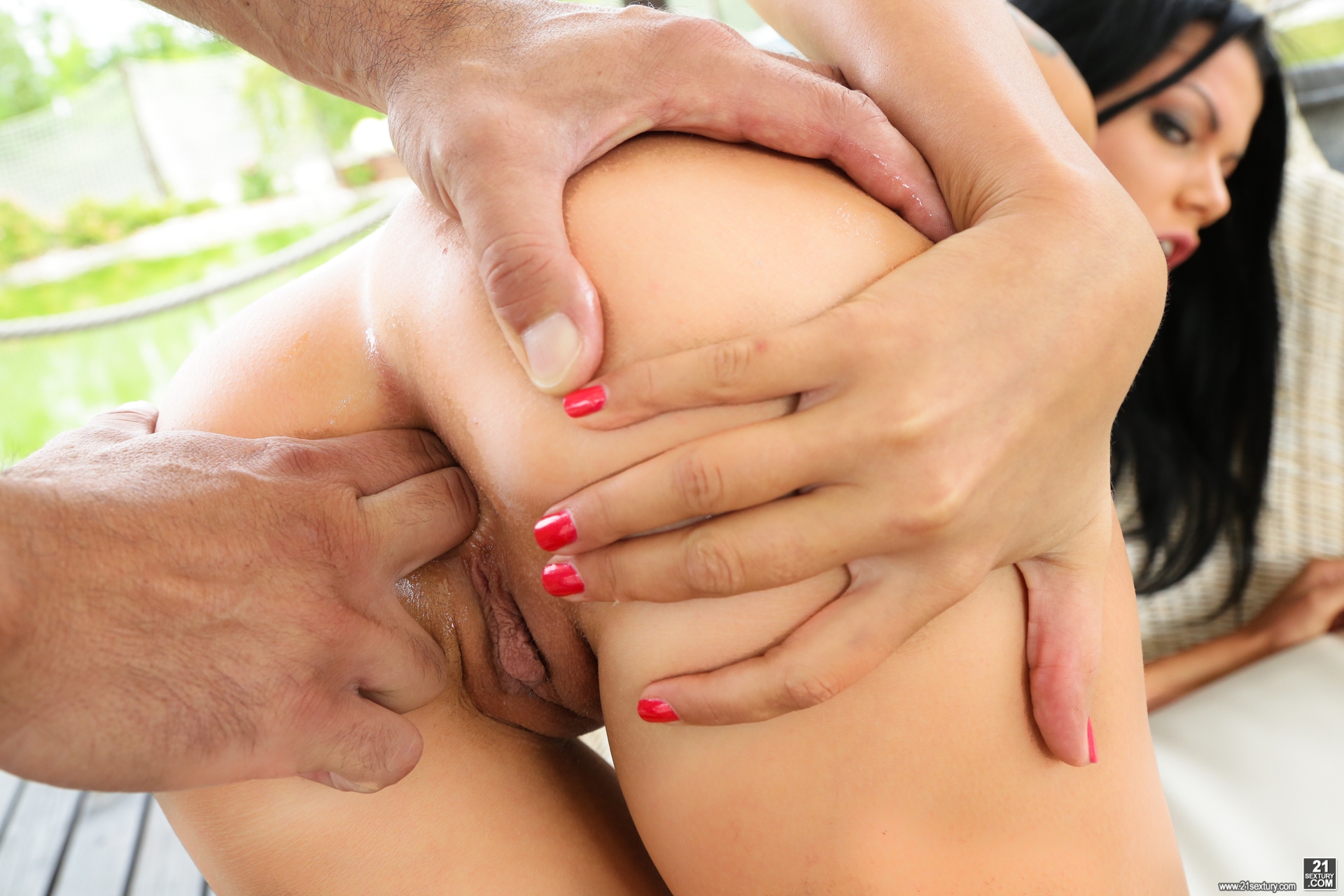 Tropical Heat Down Below: Sofia Like, Renato - Sofia feels the tropical fever, and she can't handle it anymore. Her asshole needs to be filled, and it is the first thing Renato reaches for when the lusty lovers meet. Only the law of the jungle can restrain his heat as Renato dives again and again into Sofia's musky rear. She gets to taste the fruit of her bottom blossom as he finishes all over her face.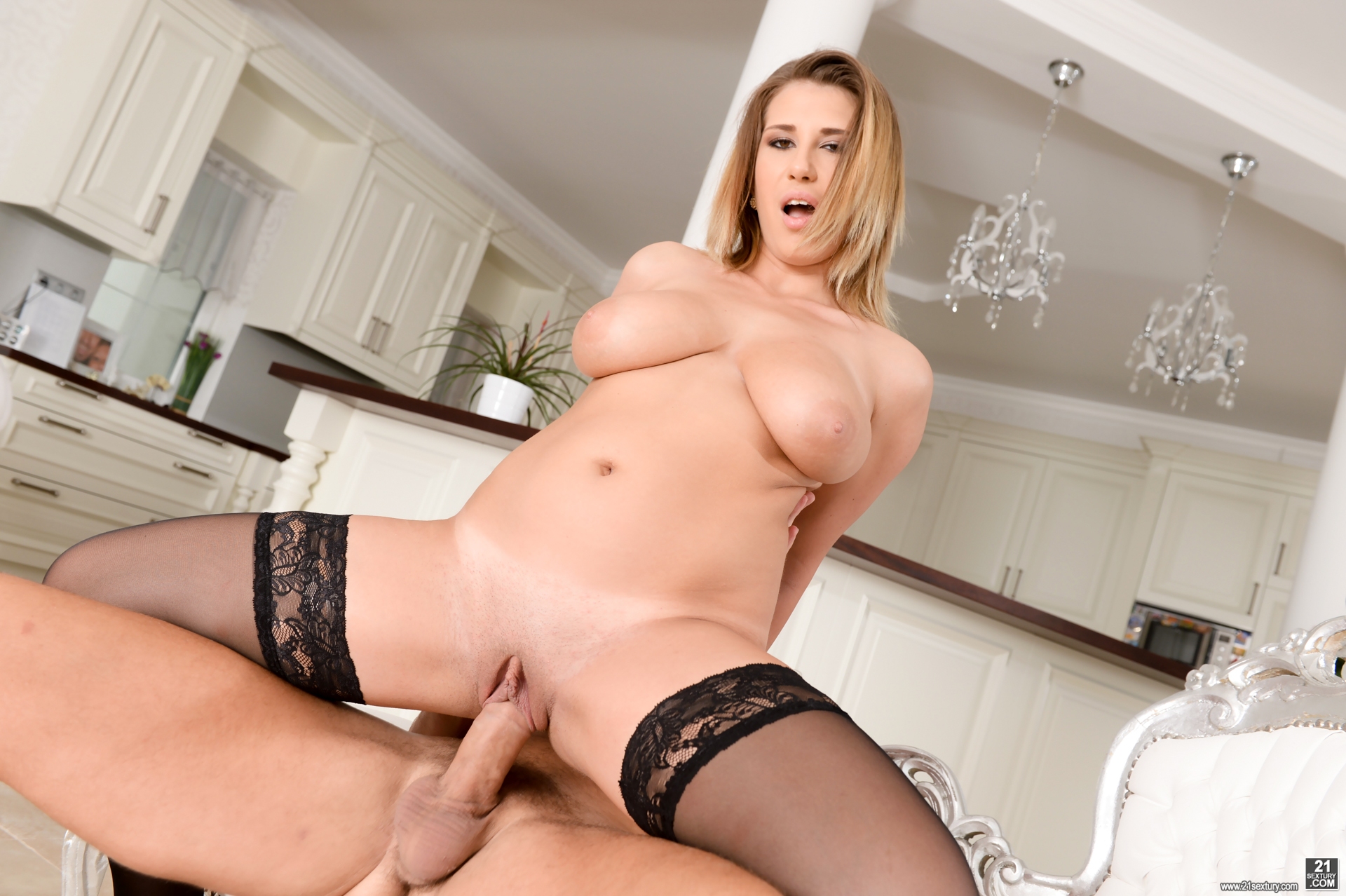 Natural Flavor, Scene #01: Ayda Swinger - Ayda Swinger had heard so much about the rich man's estate, that she had to check to see if the merchandise was as big as advertised. Walking through, and taking in its enormous size, she was not disappointed. The millionaire of many appetites himself was also quick to jump on the objects of his desire. Both of Ayda's natural endowments - in the back and front - spurred him like a wild horse in heat. He had to taste the interior of her chambers; he had to feel himself in between her voluptuous breasts. The beast within soon exploded upon those glorious natural mounds of delight. It was another conquest for the wealthy man; an up-and-coming force in the world.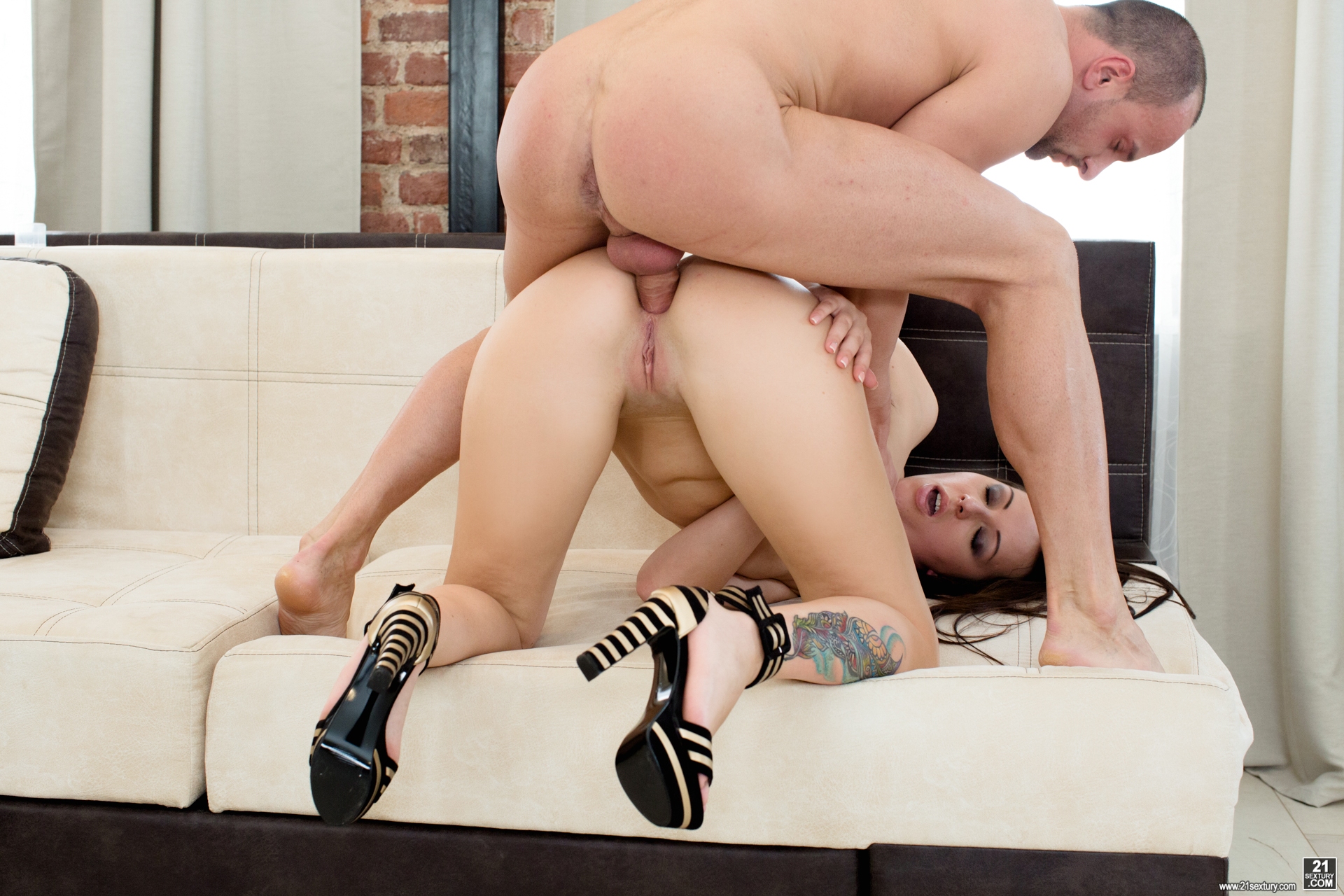 Drilling in Carolina, Scene #01: Carolina June - After searching far and wide, the stud was finally able to hammer it home in sweet Carolina June. Her healthy mounds have a glow that would make a sunset jealous, so he could not deny her glory as he made his way around her body, looking for the right gaping hole to begin the prospecting. Soon enough he was there, and the real pile-driving began. Carolina roars with pleasure as he works that shaft deep and hard inside her glorious cavern.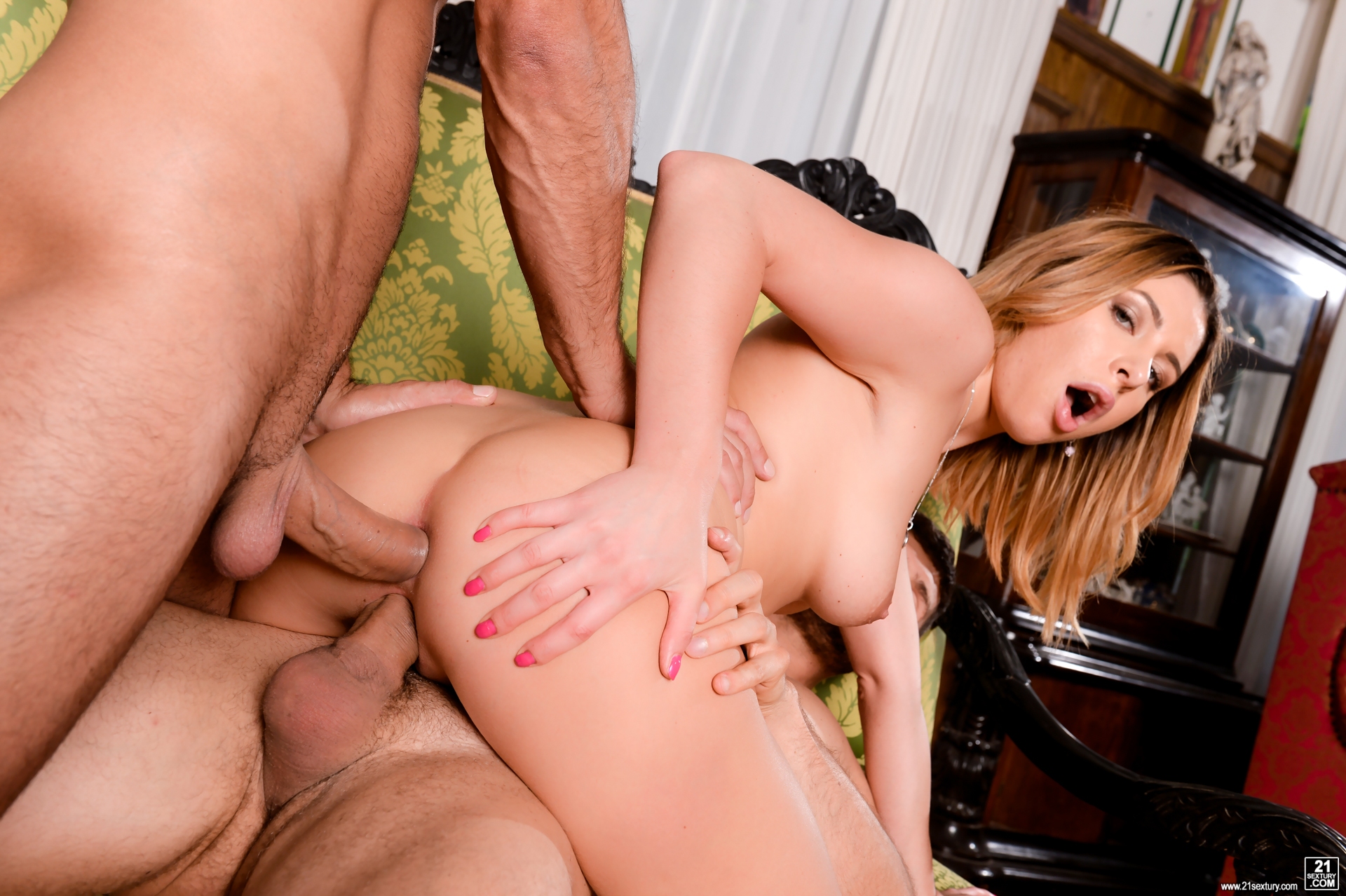 A Solid Fuck: Ally Breelsen, Renato, Max Fonda - Ally is sitting in the park reading her latest find. However well inspired by her novel, reality is still better. Ally runs off to Renato's house where Max also waits for her. The three go rogue on the green colonial couch. Good thing furniture was built solidly back then! Fastidiously alert Ally hikes up her dress for the boys to feel and they peel down her top before getting deep, down into it.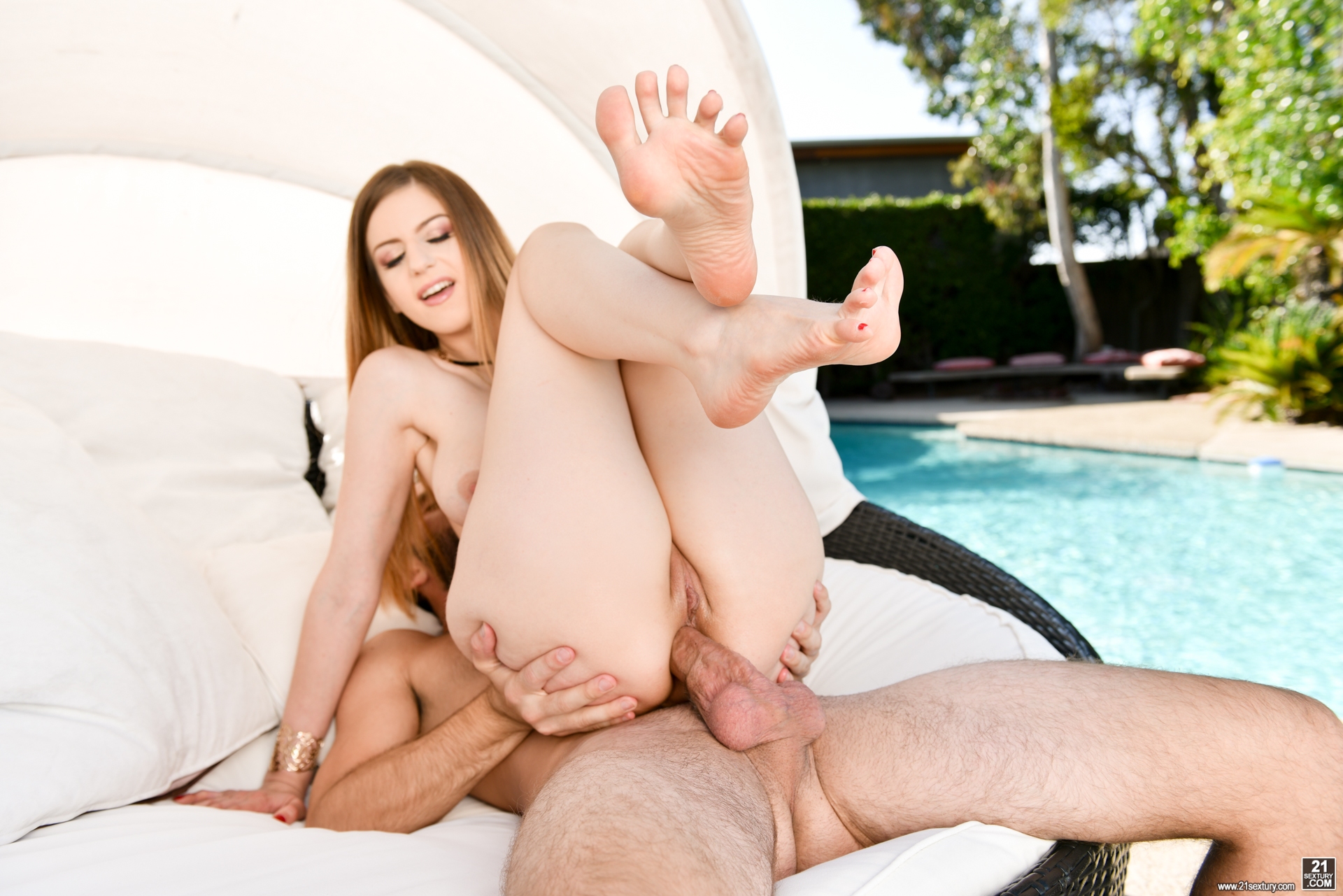 Feet First by the Pool, Scene #01: Stella Cox, Logan Pierce - When Stella Cox's husband cheats once again, there's nothing left to do but get sweet hot revenge with her favorite private dick, Logan Pierce. Nimble with her feet, she quickly unravels our detective's defenses until he ends up begging for the taste of those sexy toes. She's the kind of kinky package that he simply cannot say 'no' to; and she says 'yes' to him, again and again...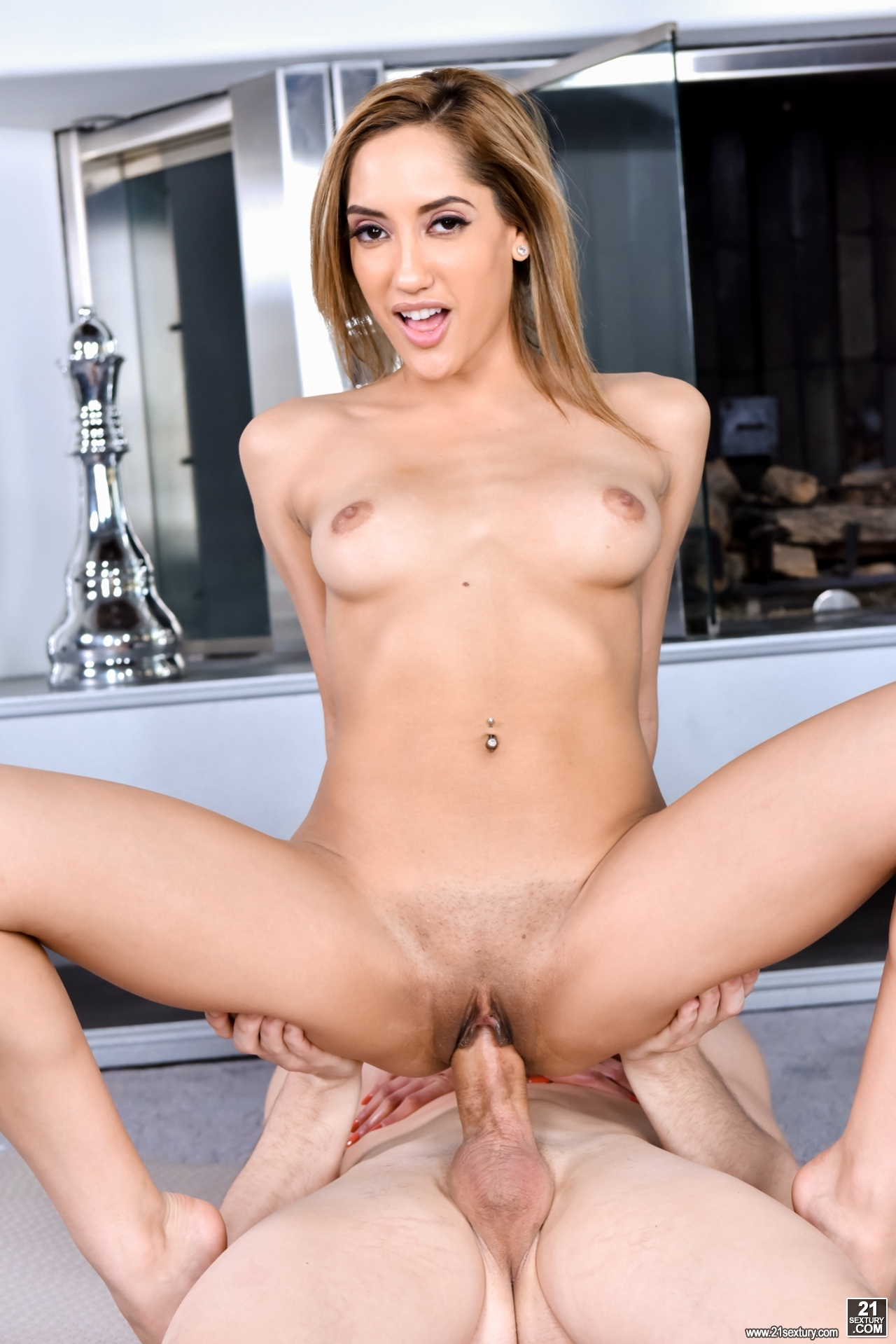 The Flavor Of Love, Scene #01: Chloe Amour, Alex D - Chloe Amour and Alex D wanted to try out some new acro-yoga positions after class, but once things get a little hot they decide there's something else they'd rather sample. Alex probes his tongue deep into Chloe's tunnel of love and leaves her moaning. He can barely contain himself and rushes to get inside of her. Eventually Chloe wants to taste the sex of her love as well, and finishes the job with Alex laying on his back in pure contentment.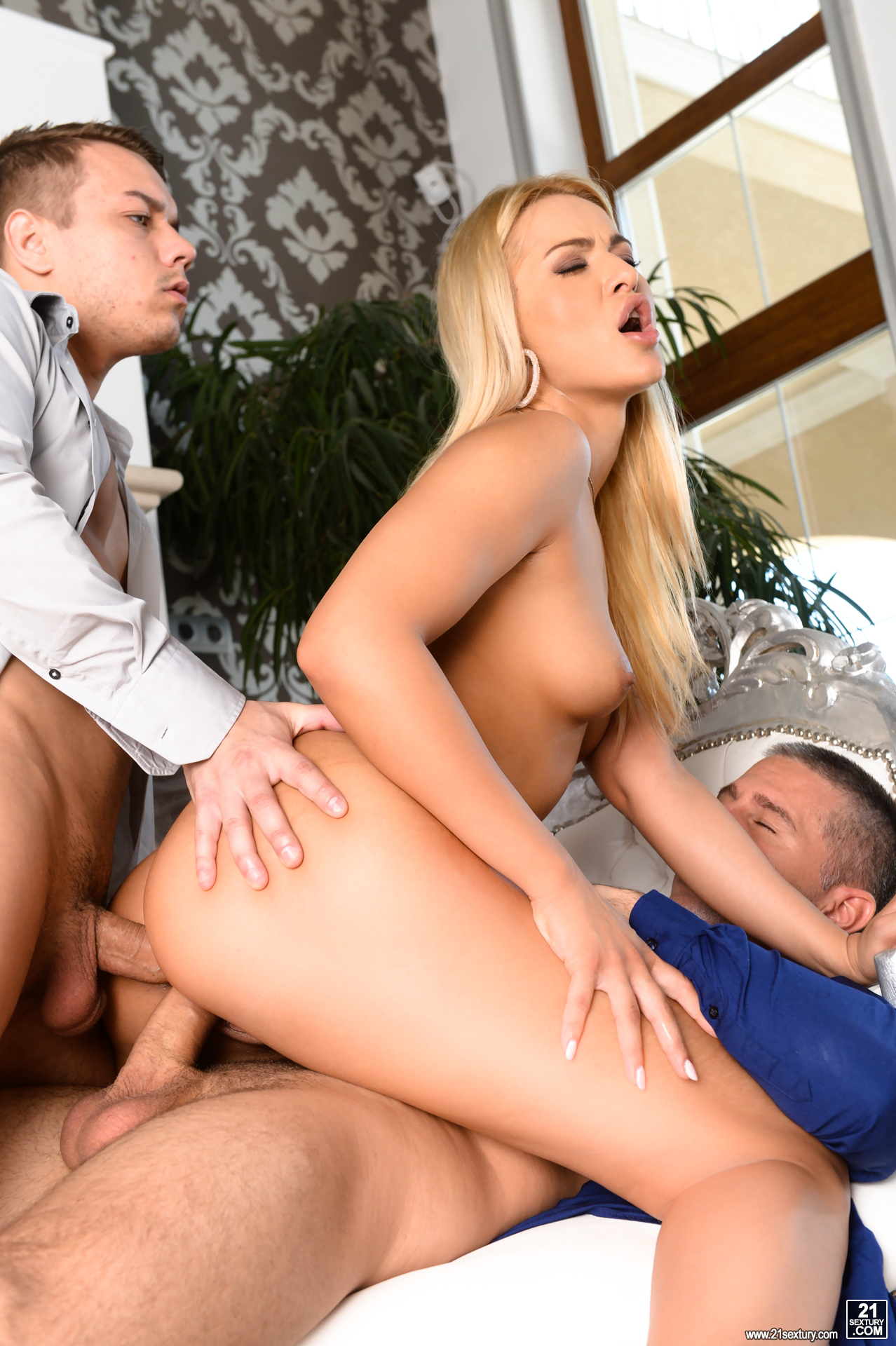 Double the Fun!: Chary Kiss, Toby, Ben - Beautiful blonde Chary Kiss found herself sitting bored by the pool one day, so she called her friend Toby to come over. He brought his friend Ben, and they got into some deep, deep, double penetration trouble. Hope the neighbors don't mind all the loud shouting!



Sexxx with Alexxx: Alexxx White, Mugur - Watch out when Alexxx turns around, you might just get knocked out with a sudden flash of fever. This fiery babe is all eyes and overwhelmed with pleasure at the sight of Mugur's cock. She peels off her top, keeps her heels on and gets on the couch for a fuck they're sure to think about later.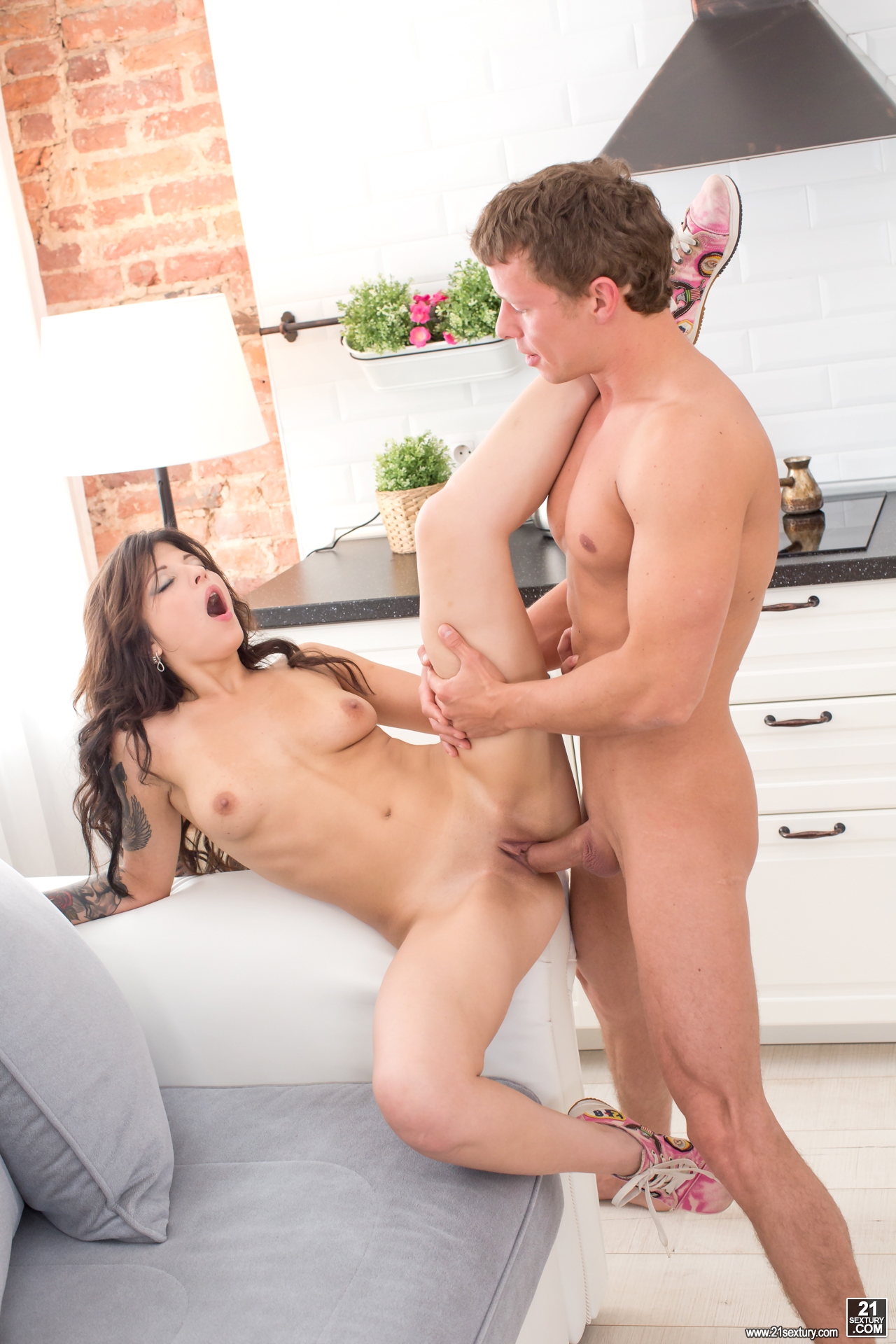 Teen Anal Trials, Scene #01: Angelin Joy, Joe Tee - Joe Tee is hanging out with Angelin Joy this afternoon, close together on the couch. Truth is things have been building, and he knows he'll end up taking off his glasses given enough time near the cute and willing school girl. These youngsters get it all out and bring on the pleasure for your viewing eyes.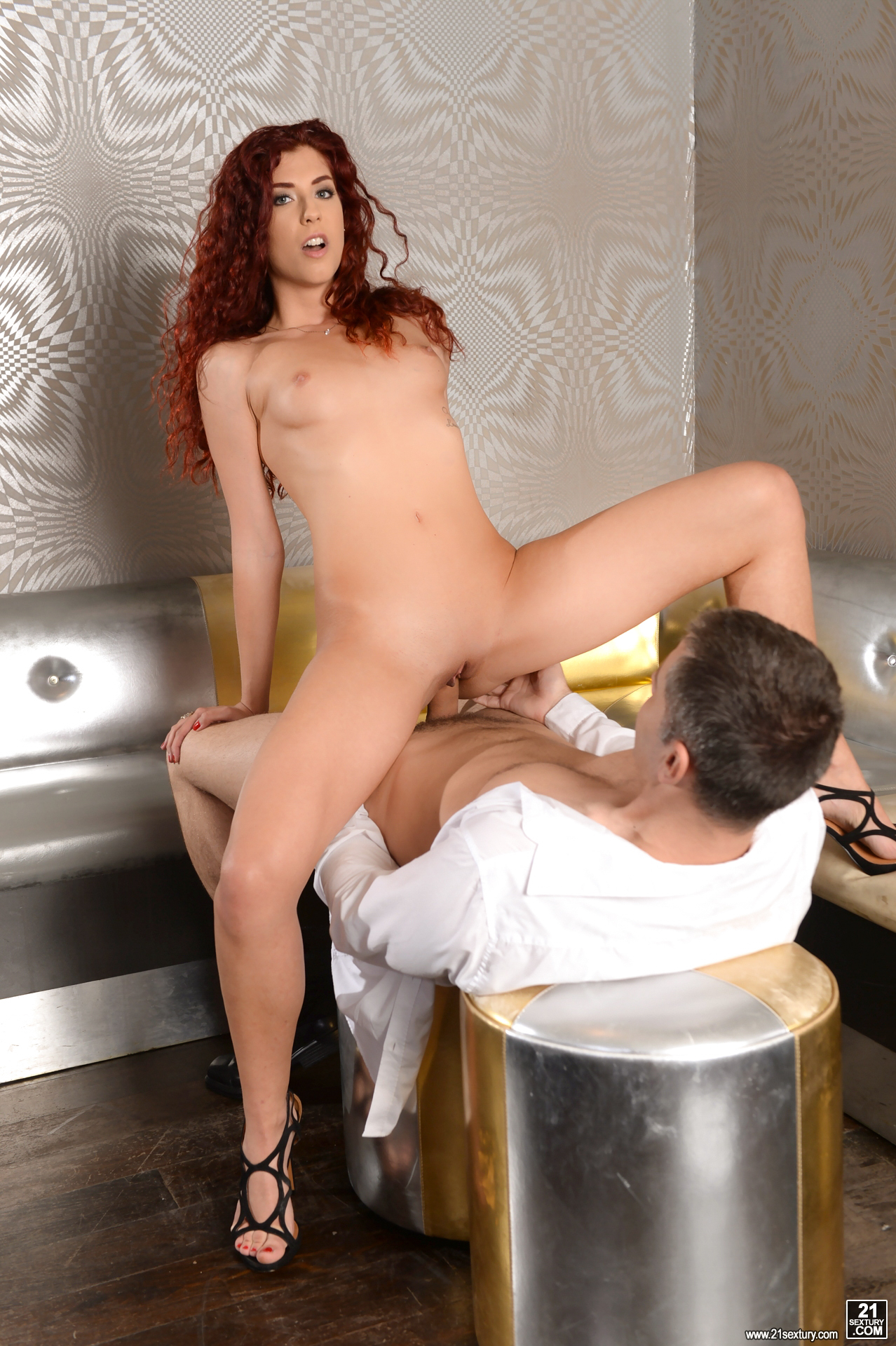 Bar Tender Serves Something Hard: Shona River, Toby - Shona was waiting to meet her man in the lounge, but ended up getting way more than she expected. One look at Toby, the dapper bar tender, made her want to have the young man tending to her every need. A clandestine POV encounter behind the bar becomes a full-blown sex scene with Shona begging for more.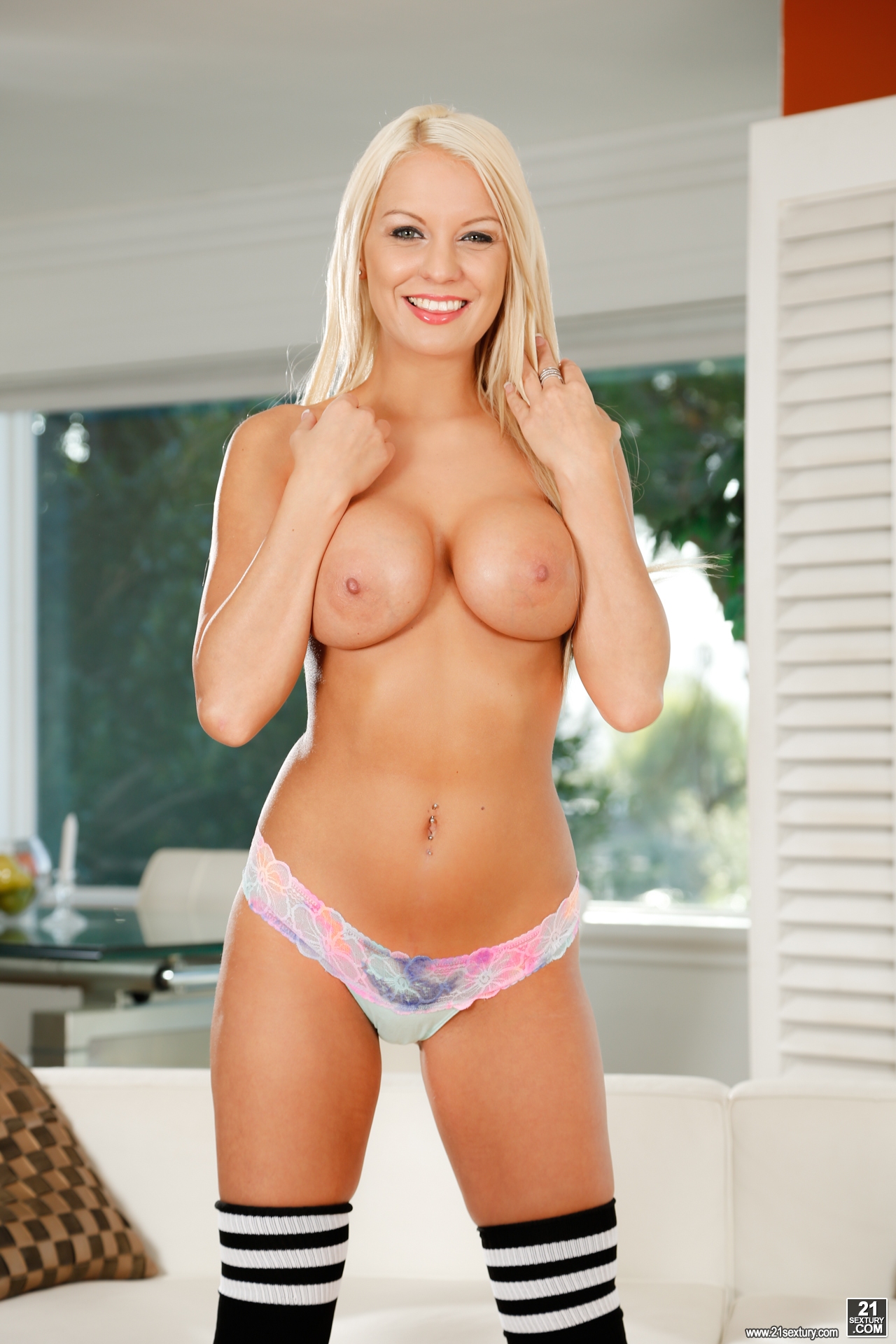 You Caught Me!, Scene #01: Kenzie Taylor, John Strong - John Strong never knew his girlfriend Kenzie Taylor was into anal, and neither did she, until he caught her with her finger up her ass for the first time! Since she's already horny and the thought of catching her gets John horny too, they decide to shove his big cock in her ass and see how it can spice up their love life!


Movie Galleries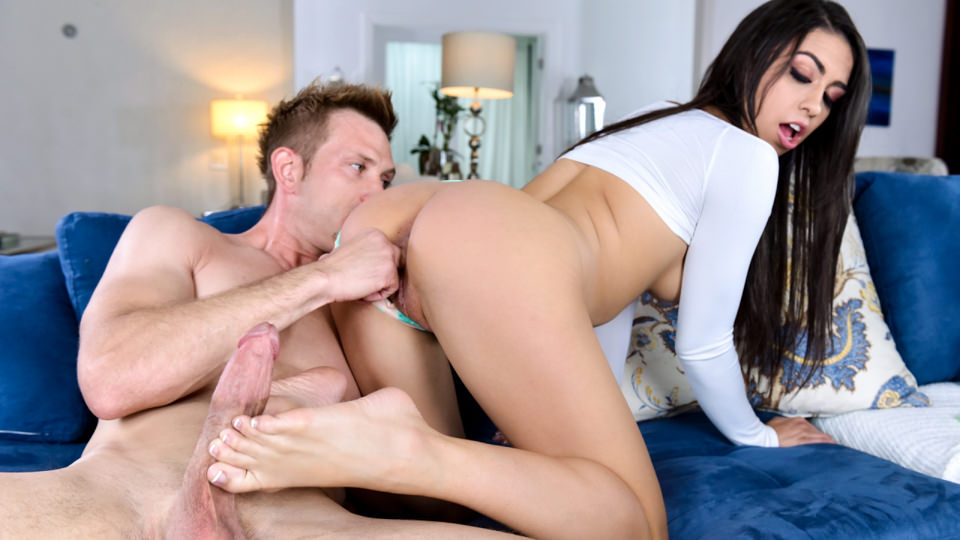 Keeping Company: Taylor May, Bill Bailey - Bill has a lot to do and is looking for Taylor's dad who is nowehere in sight. He's only going to be back later, the young beautiful lady says, much later! She calls on him to sit by her and keep her company, rubbing her feet while she lounges around in her tiny floral shorts. A foot rub turns into feet workship, lapping up her pretty pedicured toes, down to the tops of her heels. Her slender digits wrap on Bills fat cock and he cums all over them.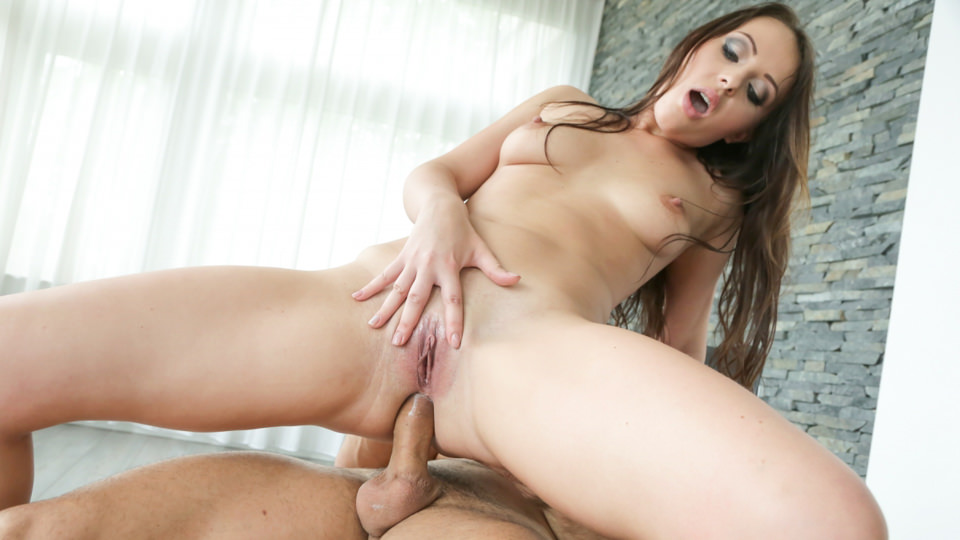 Plunging Into Carolina, Scene #01: Carolina June, Renato - Carolina has an ass that just won't quit. She bends over and Renato fingers her eager asshole to then plunge it... with his dick! The dirty babe takes him staright from her ass to her mouth, keeping him hard and aroused. The two get sweaty and wet as they do the deed and as he cums in her face.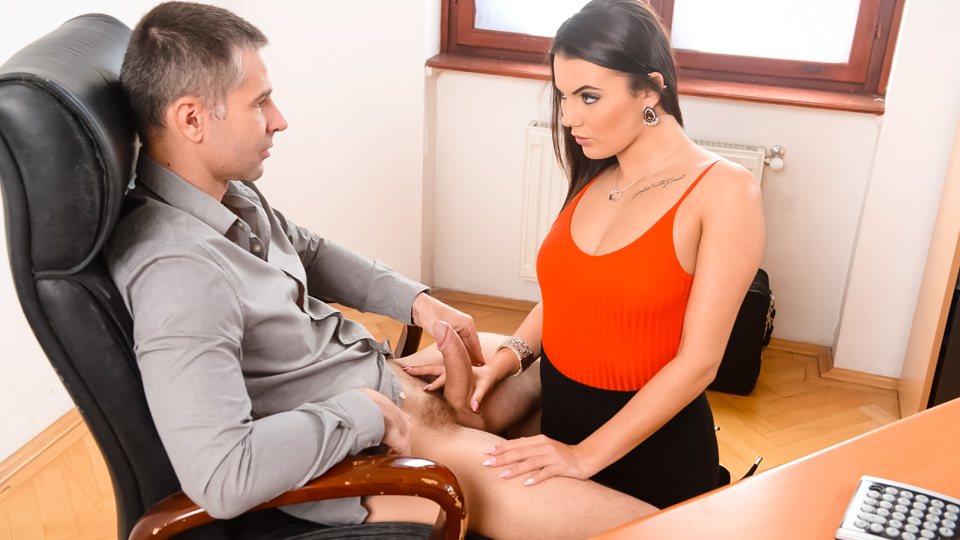 Flippant Secretary: Vanessa Decker, Toby - Vanessa came for Toby's cock and there's no mistaking her intentions. Toby is worried about the people outside his office but she shushes him and they're on their way. It's been a while since the last time and even though him and his wife are back together, he just can't help it. Vanessa is just too damn decisive and too flippin' hot. Cum what may.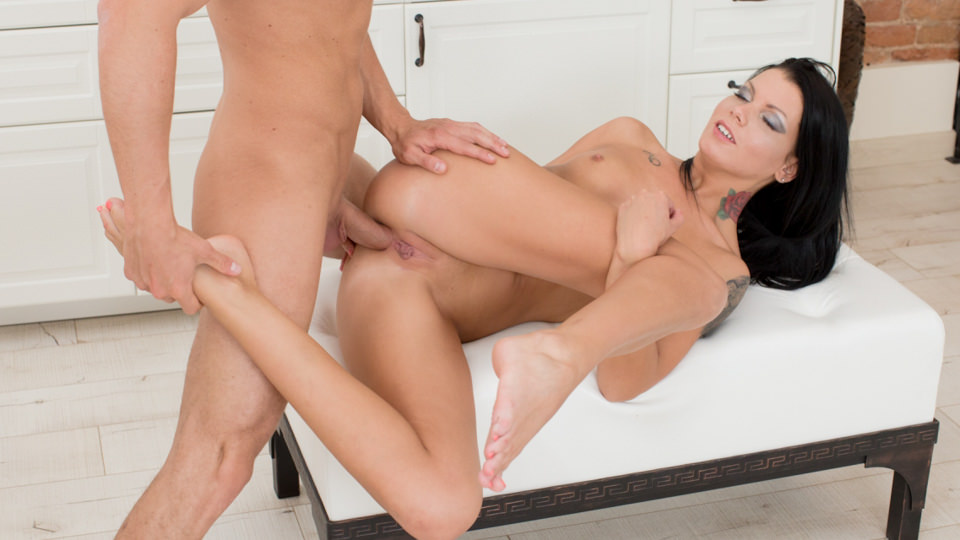 Disco Heels: Sofia Like, Joe Tee - Sofia teases the camera for Joe to come out, cum out wherever he is! The petite black-haired minx lets him take off her tiny blue jean shorts and nibble her nipples. She keeps her glittery disco heels on while they fuck, thrusting in doggy-style for anal and piledriver gaping.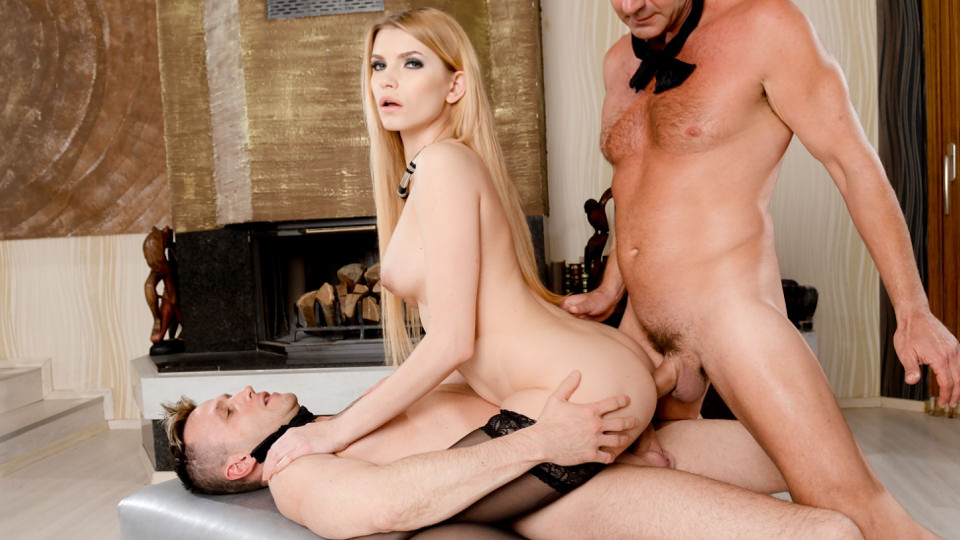 Blindfolded To Fuck Karina: Karina Grand, Victor, Csoky Ice - Karina Grand has her two men in tow, blindfolded and being scratched bright red. She's tied them and brought them to her lair, an anonymous place she keeps for her fun times. This act is quickly dropped however, and Csoky and Victor dig into fucking the beautiful blonde silly in an anal creampie.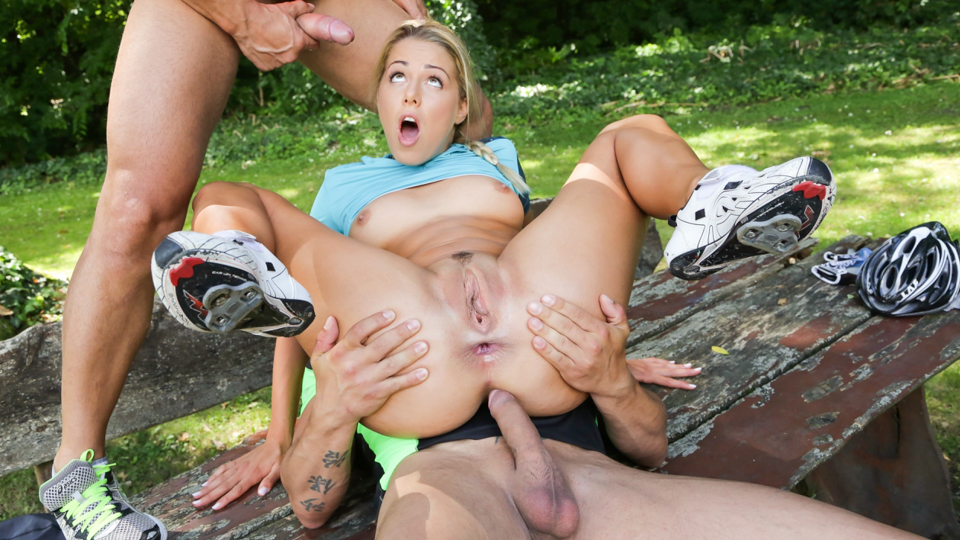 Deep-Woods Trails, Scene #01: Christen Courtney, Mugur, Zack - Christen, Mugur and Zack are at the top of their game. Physically, they're never been more in shape thanks to some rigorous back-country biking. As the summer has been burning along however, they've built up quite the sexual tension... and today they've decided to do something about it! They know just the secluded spot on the trail, and the guys are about to find out that Christen is no stranger to anal adventures!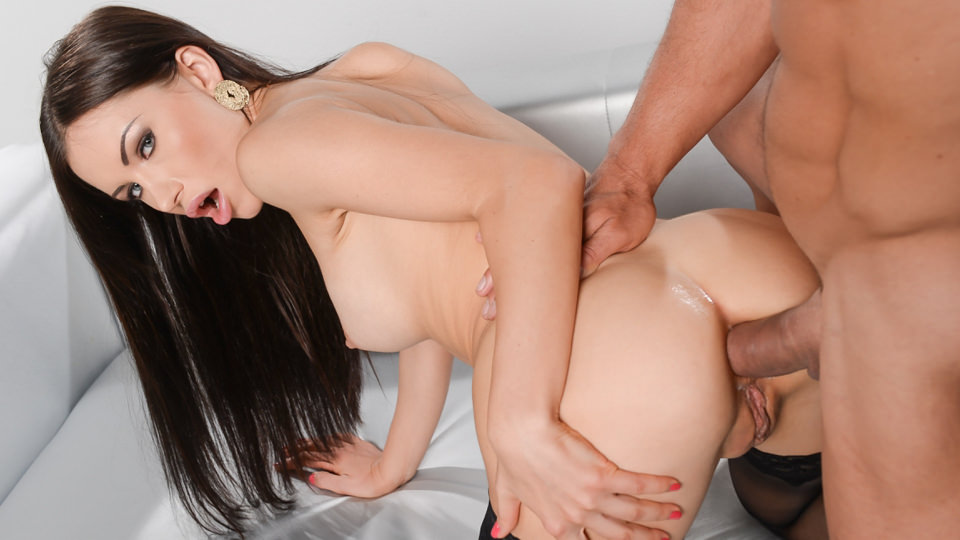 Straight To It, Scene #01: Sasha Rose, Matt Bird - So they meet again! Sasha Rose and Matt Bird have been waiting to catch up ever since they last left each other. Indeed, they make quite the sexy pair! Matt asks Sasha what the camera is doing these and how she wants to take it this time. 'I like to watch myself get fucked,' she says, followed by 'now shut up and take my lead'. Sasha heads straight for the goods and Matt doesn't look back.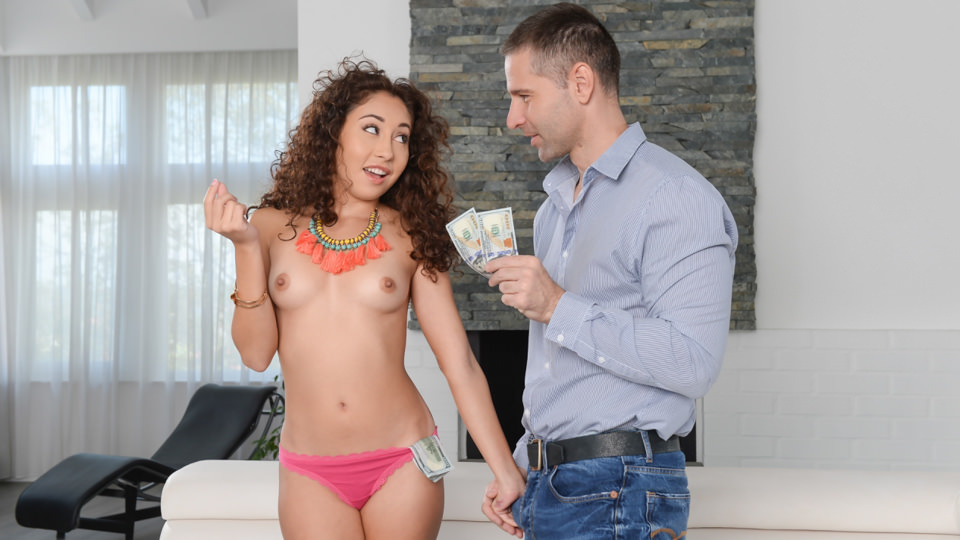 Sexy Step-Tradesies, Scene #01: Melody Petite, Toby - Melody needs new clothes but her step dad Toby has already given her her allowance! Always one to think up of original, never-done-before ideas, Toby strikes a deal with his young and impressionable step-daugther: She has to sell him her clothes off her back! Motivated by shiny new pretty things, Melody plays along to Toby's badly disguised sexy deal.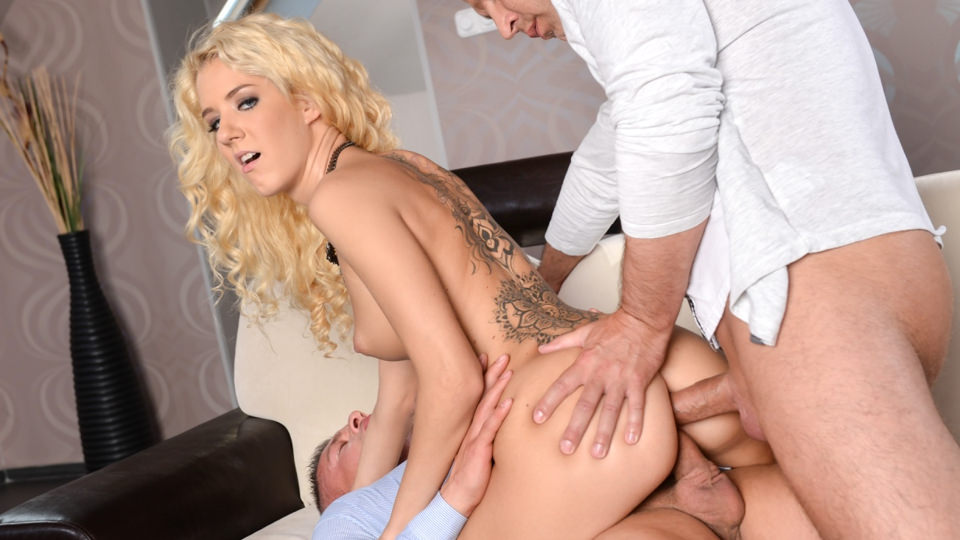 Monique's First Ever DP: Monique Woods, Thomas Stone, Zack - Monique and her friends know how to have fun and top it all with the best champagne. Sensing their arousal, she indulges them in a little swirl to 'show off her outfit', but doesn't stop there. The decked out hot moma takes off her dress and gets on her knees to suck dick, switching from one to the other before taking them both on the couch.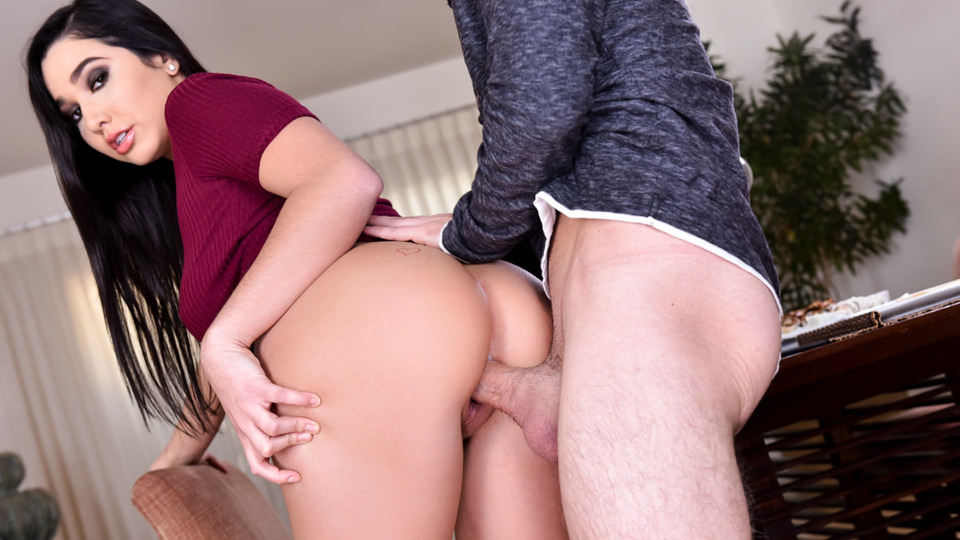 That Food And That Dress: Karlee Grey, Logan Pierce - Karlee is feeding Logan with chopsticks and he can't help but notice her nipples standing erect in the burgundy hot number. He's glad she decided to wear it! She's glad it made him decide to eat her butt. Logan gets right in there before downing his dick between her legs, both still at the table and having a... different kind of meal.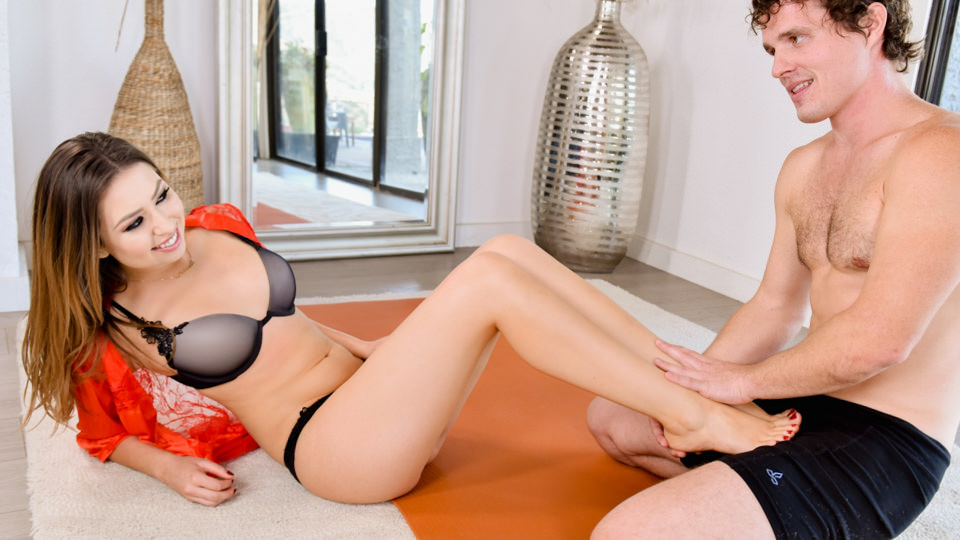 Erogenous Podiatric Therapy: Melissa Moore, Robby Echo - Melissa welcomes Robby Echo into her home to cure her of her sexual tensions and blockages. He's an expert! He guides her through meditation and stimulates her podiatric erogenous zones, massaging and sucking her toes until she is ready to go further and release.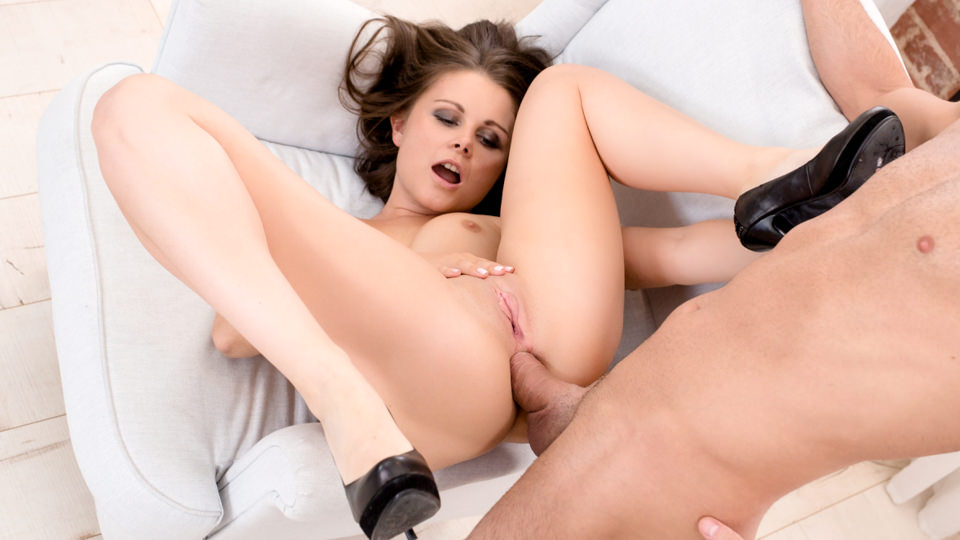 Liza's Short Shorts: Lizzie Shay, Andrew Marshall - Liza rubs her hands all over her petite country girl curves and lets her brown hair loose. You've seen daisy duke shorts, but you haven't seen them on a fly girl like Liza! She pulls them aside to let her flush buttcheeks breathe and gives way to a torrent of hornyness headed straight for lucky guy Andrew Marshall.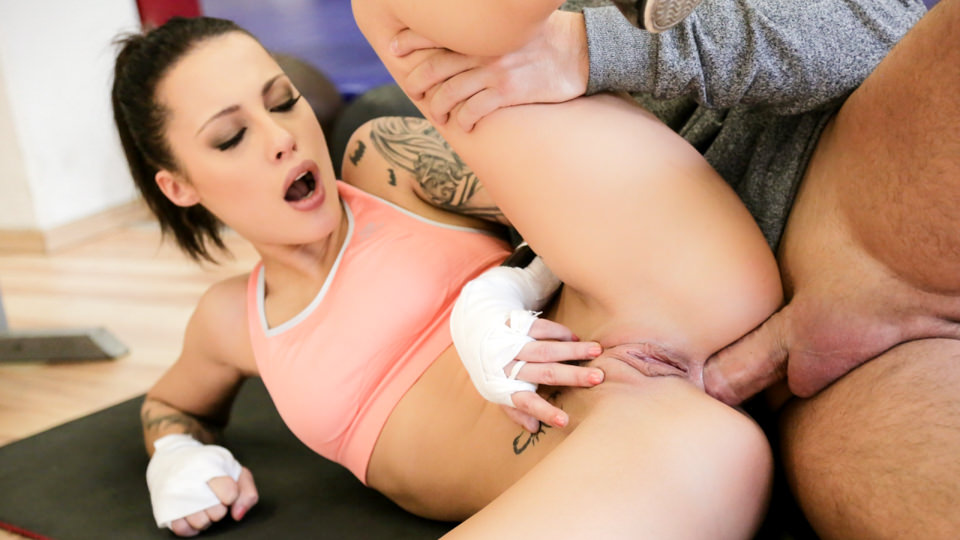 Nikkita's New Trainer: Nikita Bellucci, Thomas Stone - Nikkita is a fighter who doesn't let up. She trains with the best and Thomas has come highly recommended. Lucky for her he's also a babe. The sexual tension is as thick as her previous trainer's head and they both just can't resist: They go in for the kill with a kiss! With the gym locked up and left to them both, they get messy and dirty on the floor. Training's going late tonight!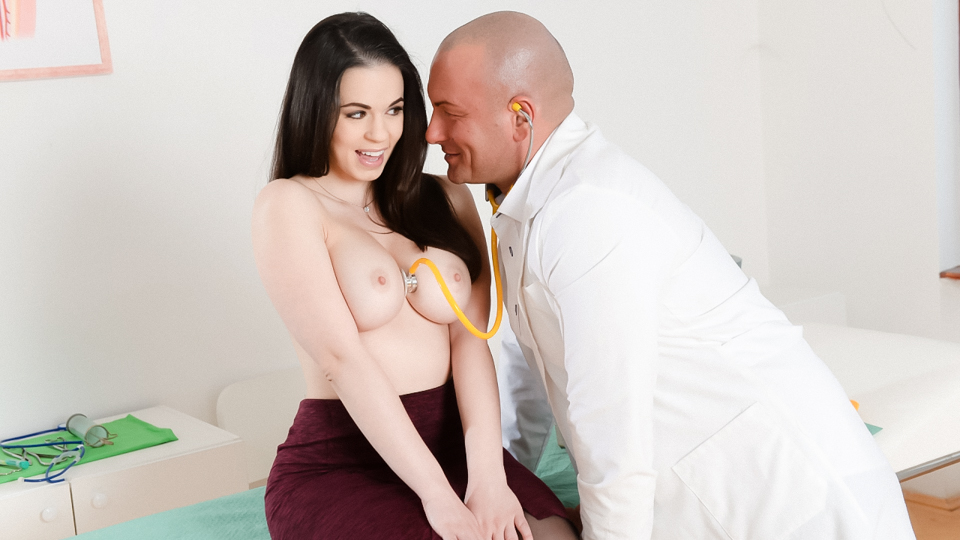 Nekane's Tight Chest, Scene #01: Nekane, Lauro Giotto - Nekane has a tight chest but Dr Giotto assures her that everything is more than okay, at which point she proves herself playful and guides the doctor's stethoscope... to her vagina! Short of hearing the ocean, agile Dr Giotto senses that Nekane is aroused and heads down under to check her temperature from way deep inside.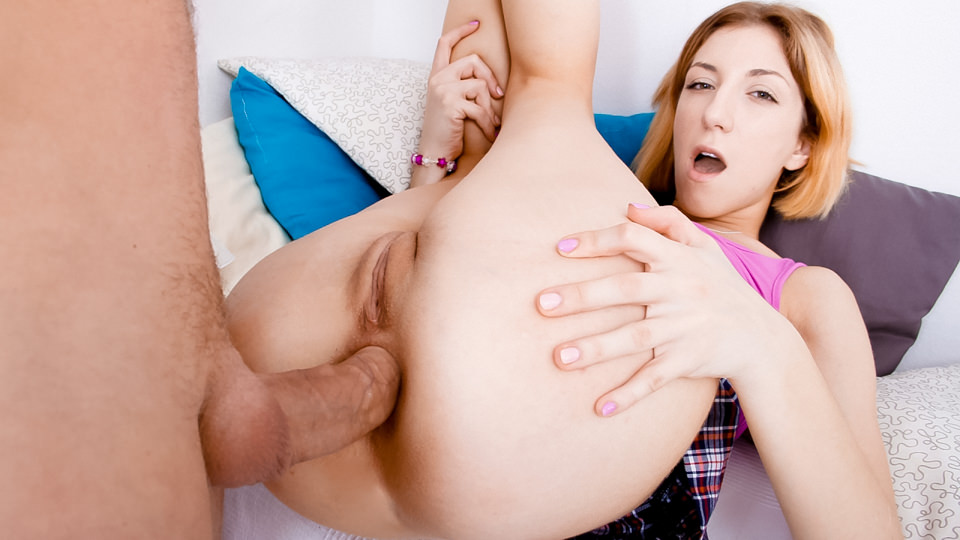 School Girl Anal, Scene #01: Milana, Yura - Milana bares her naked ass for Yura to see, lifting her schoolgirl skirt and lowering her gaze towards his camera. She likes it up the butt and Yura is more than happy to give it to her, switching from hole to hole like the dirty fuckers they are. Watch them escalade to pile-driver and an ass-to-mouth finale.


Want some more? Check the site.
| | | |
| --- | --- | --- |
| | Older | Newer | |