ASR PREMIUM - Free Porn Movies and Free Porn Images
ASR Premium offers Free Hosted Galleries of sample porn movies and photos for FREE. We collect and offer the high quality samples from millions of galleries on daily updating.
21 Naturals is a network site featuring romantic hardcore porn in art level on high quality movie and photo and also offers 20 extra bonus sites more with 3 network sites.
Special Offer: [Check the Price Here]
[Click on the picture to see all the samples]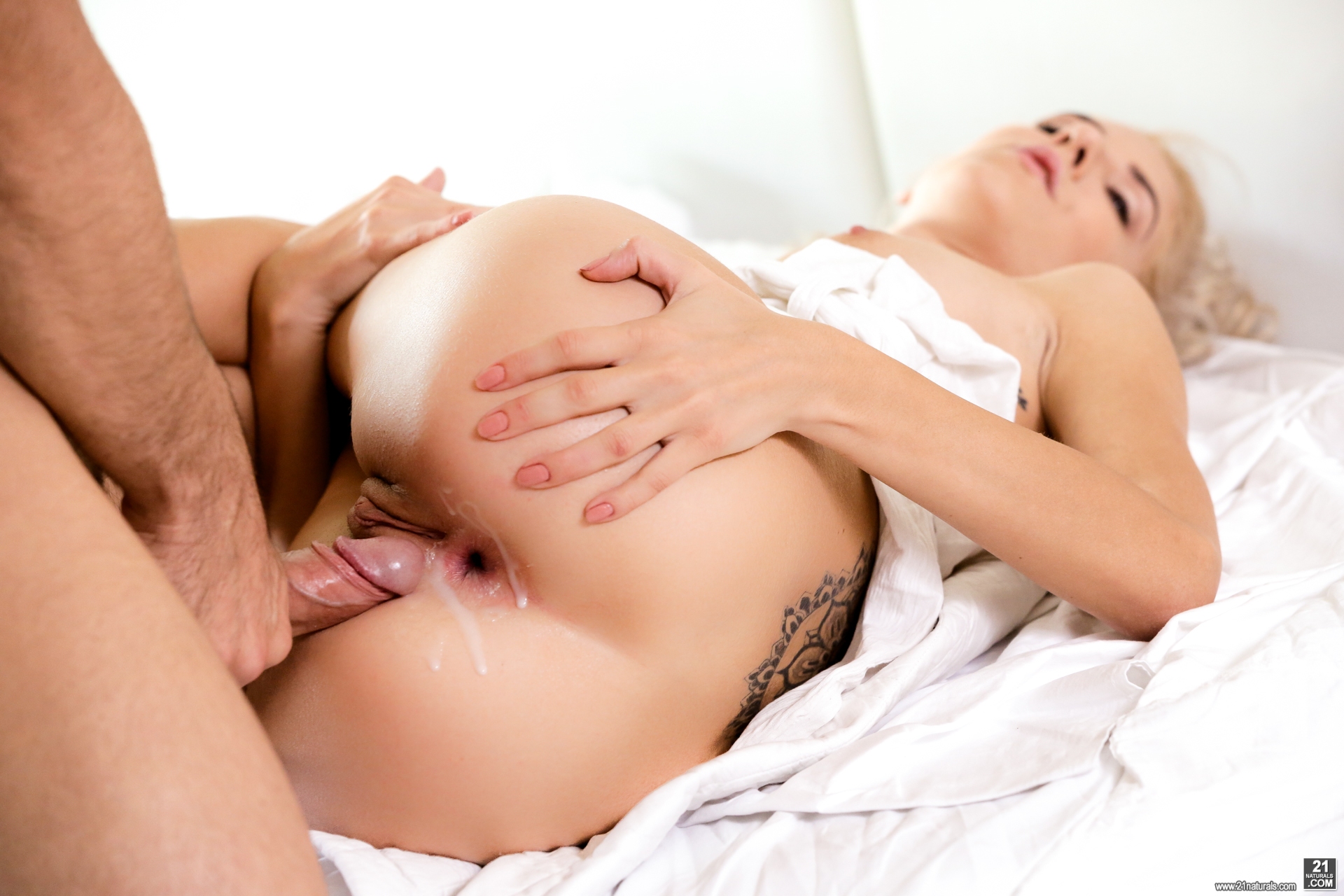 Giving Wood to Monique: Monique Woods, Toby - Monique strolls in the backyard, soaking up the sun with her sexy body. The way the light hit her blonde hair must have done something to Toby, because he's suddenly got a raging hard-on with Monique's name on it. The two embrace outdoors under the sky, and soon those natural hormones kick in, and they are naked on the bed. Toby is rimming her as she moans with pleasure, and she takes his shaft deep into her ass, purring with anal delight as he thrusts deeper into her butt. Those natural tits bounce up and down as she rides Toby to ecstasy. Watch and get hypnotized by her sexy curves, and edgy tattoos, it sure worked for Toby; he exploded right into her tight bubble butt.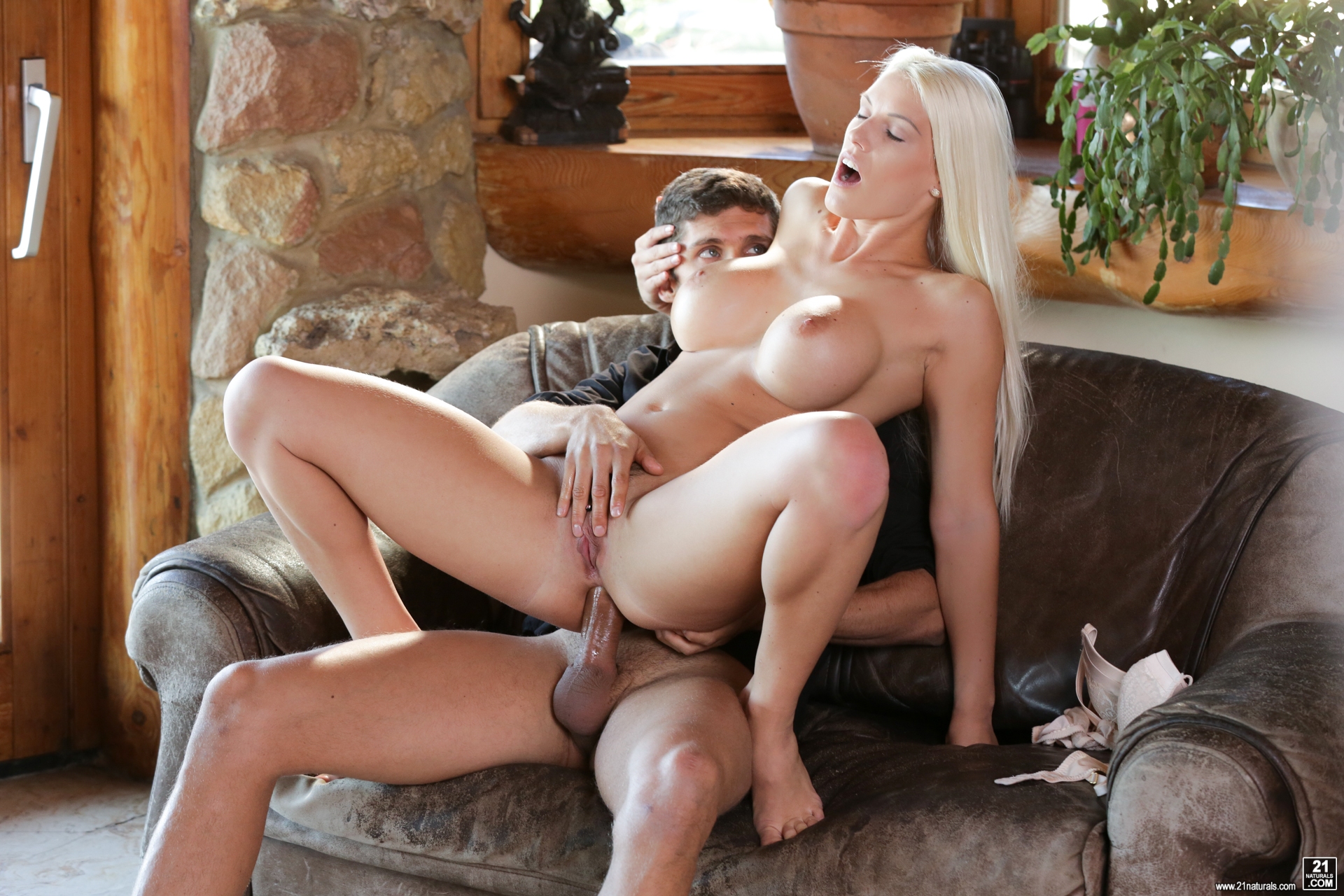 Blonde Buns by the Fire: Blanche Bradburry, Kristof Cale - Blanche Bradburry is getting bored waiting for her boyfriend Max Fonda to finish up his phone call. She decides to heat things up by showing off her bubble but right by the window. Soon her man is intrigued, and she strips down to show him her glorious ass and huge tits. This blonde babe is a perfect ten, and her petite figure purrs as she waits for Max to come in. Soon he is balls deep into her ass, anally pounding her to ecstasy. She is left gaping wide open, until he finishes off with a huge cum shot into her waiting open mouth.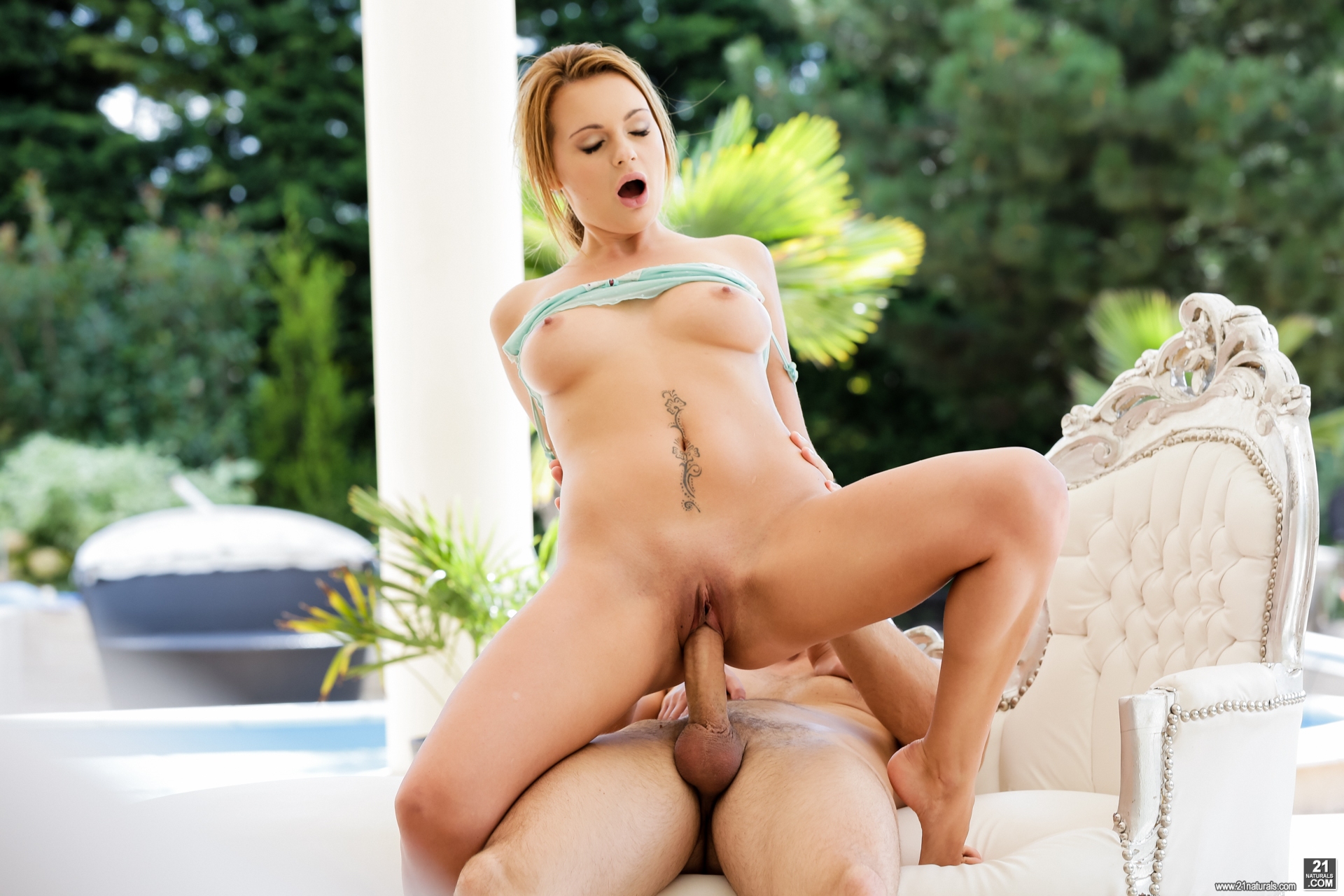 Hardwood Dock Fun, Scene #01: Emily Thorne, Toby - Emily Thorne is laying by the dock, reading magazines. Her sexy see-through lingerie barely hides her sexy college-age body and teeny bubble butt. Soon Toby arrives to have a little fun, this lovely natural couple runs into the veranda to enjoy their sensual lust in the great outdoors. Watch her go deep throat on her man, ride him hard, and then swallow a huge facial cumshot.



Shona's Toes: Shona River, Thomas - Shona River struts around the apartment, sexily showing off her petite body to Thomas. Soon we get a treat of something more - her tender toes and feet draped over his motorbike. This soleful display is too much for Thomas and he needs to suck on her feet like the cure is inside. Watch this pair of sexy natural specimens go at it while Shona slides her soles all around her man. The final footjob finale makes him explode all over those teeny sexy toes.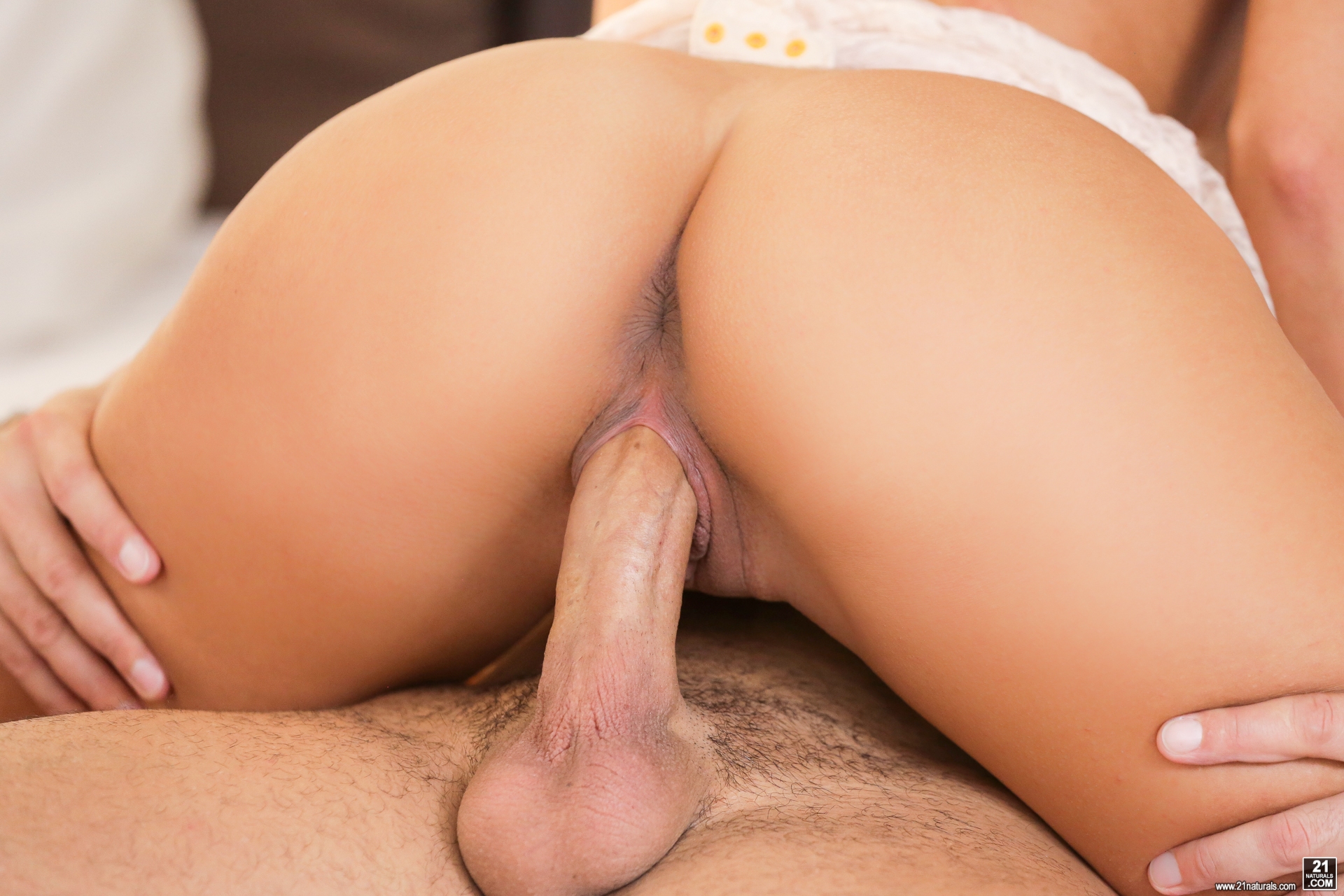 An Intimate Morning: Cecilia Scott, Renato - Cecilia awakens in the morning to a hot Renato laying next to her. After a quick trip to the washroom she returns a rock hard Renato sleeping and awaiting to be seduced.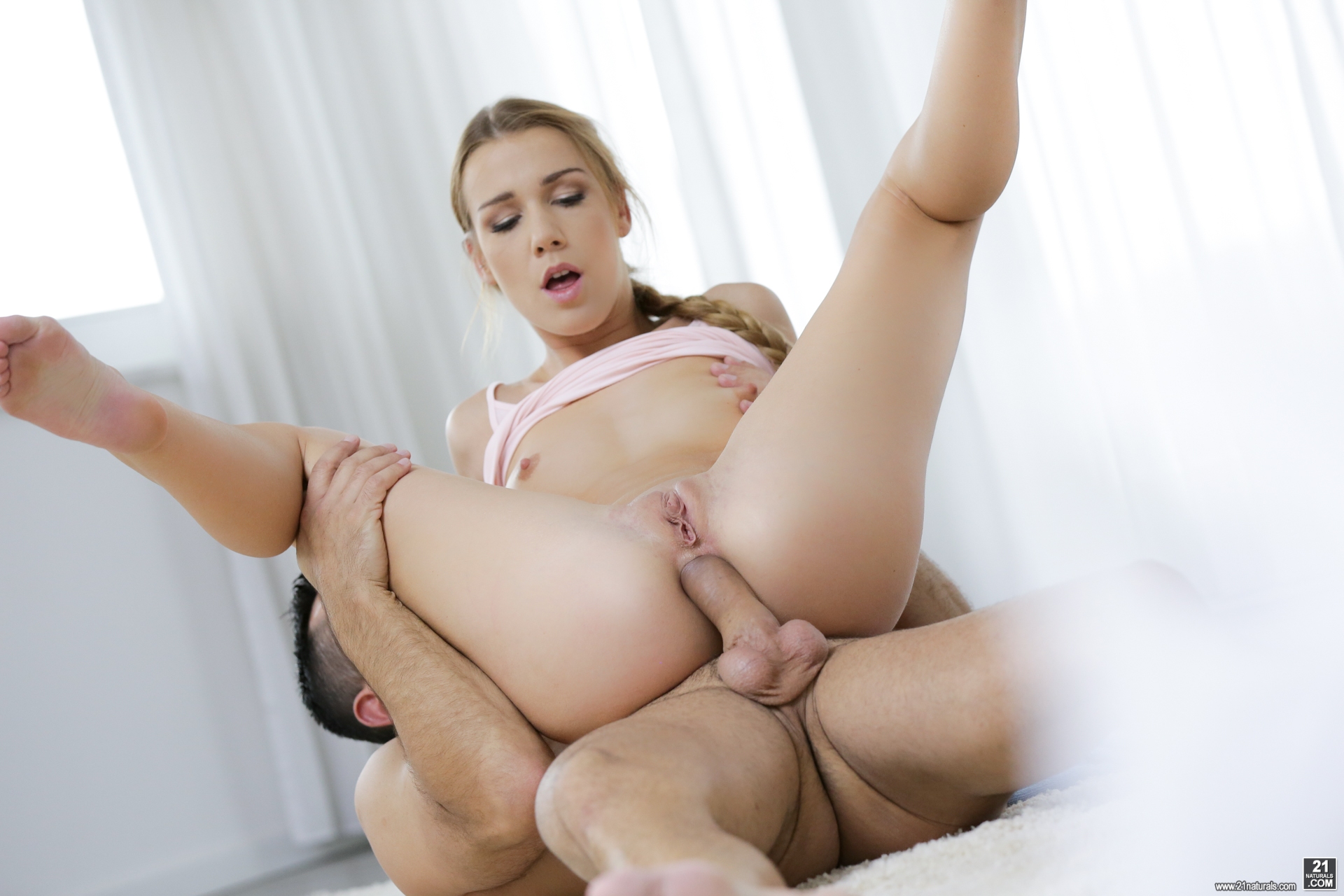 Grapes on her Tongue: Alexis Crystal, Renato - Petite and beautiful Alexis Crystal is having a little snack before her workout session, when sneaky Renato arrives for some unexpected love-making. He cannot resist her sexy bubble butt and soon is seducing the teen babe to strip of her teeny clothes. She goes down deep throat on his dick, and then he returns the favor and eats out her ass and pussy. The rimming drives her wild, and soon she needs him inside her. He anally pounds her tight ass until she moans with satisfaction. The ass-fucking continues to completion when Renato busts his grapes right onto her smooth tight little butt.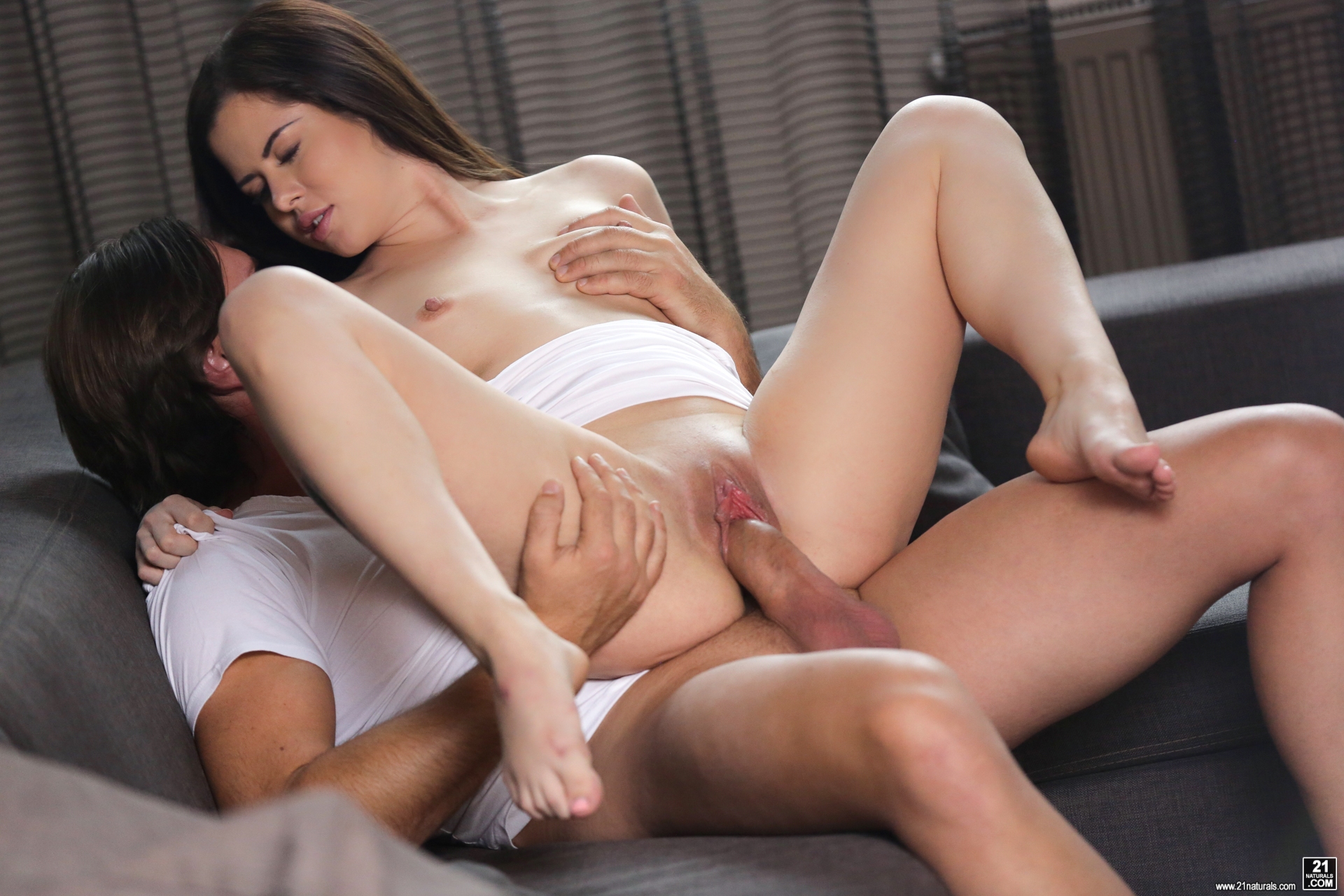 Nubile Tease: Cassie Right, Thomas - Cassie Right slowly soaks in the start of the day, sipping some tea as she walks around the apartment, her nipples just visible through her underwear. A gorgeous curvy teen that just knows how to tease Thomas into submission. He comes around and slowly caresses and kisses her supple neck. As things heat up, watch her undress to reveal her large erect nipples, and then take Thomas' erection deepthroat for a sensuous and slow blowjob. Thomas returns the favor as he licks her wet pussy while she moans. The heat is too much, and she takes him missionary and doggy-style right on the couch, before finishing him off with a handjob to a facial. Thomas blow is load, but it seems he left Cassie wanting and licking for more...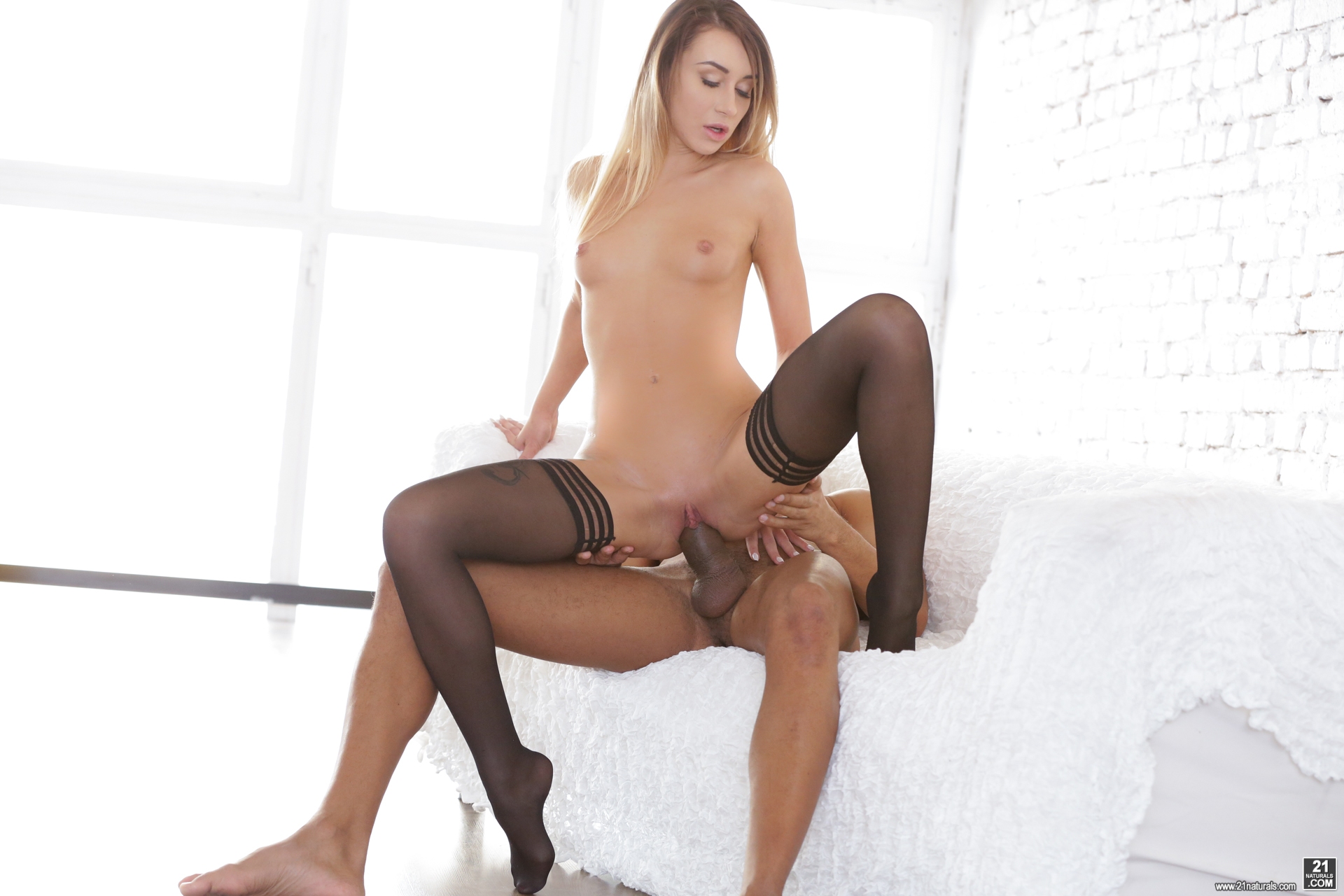 Titillating Tequila: Katrin Tequila, Tony Brooklyn - Katrin Tequila is a sexy tattooed temptress with a slim petite figure and a tight bubble butt. She slowly caresses her perfect curves, savoring her smooth skin and tight pantyhose. She leans over the balcony railing, letting the nipples on her small natural breasts get hard in the air. Tony Brooklyn arrives to offer her his hard cock; just the thing she was lusting after. She takes his dick with a deepthroat blowjob. He returns the favor with sweet cunnilingus on her wet pussy. These two soon get to fucking each other right on the rail; Tequila moans with pleasure as he bangs her doggy-style.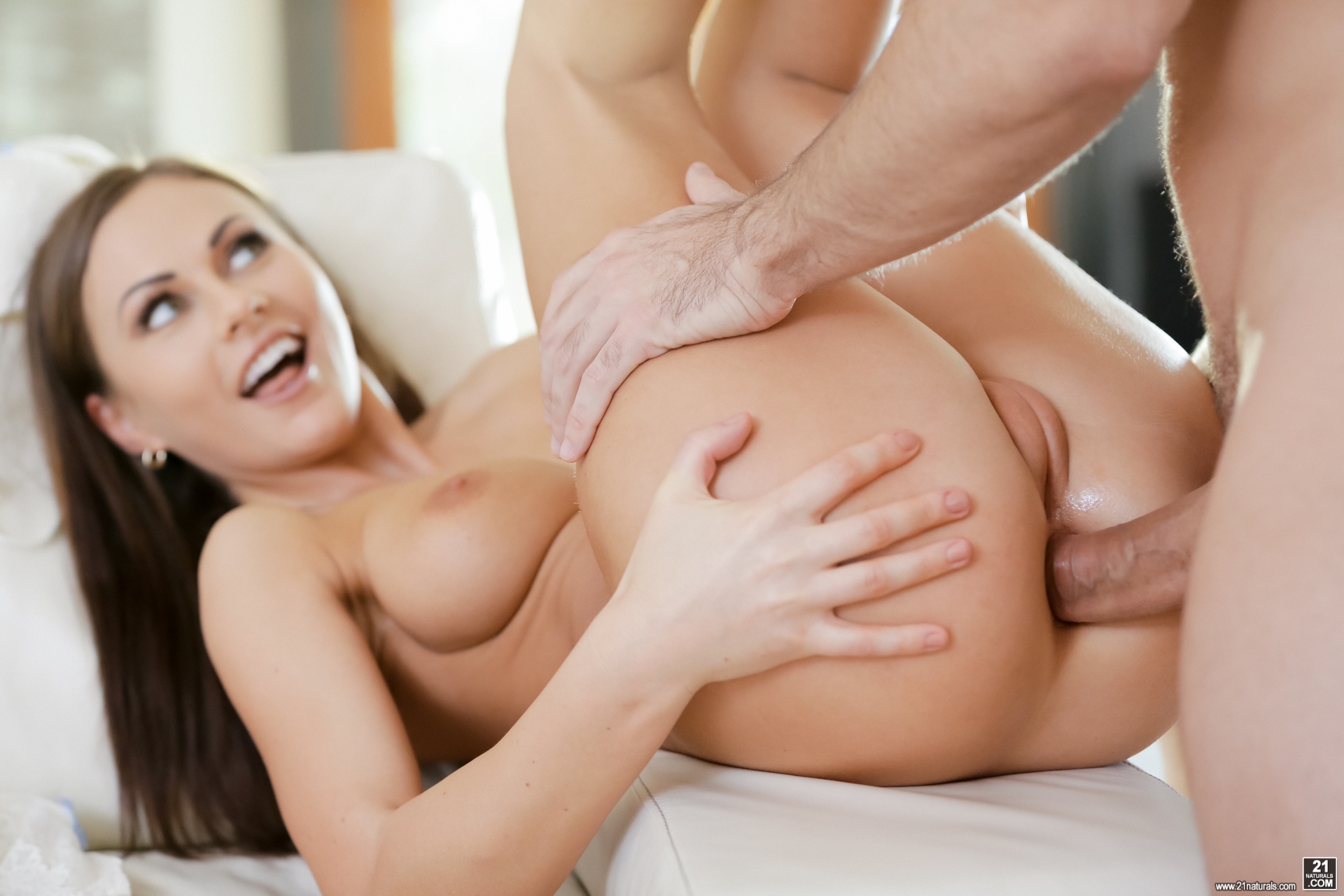 Tina's Tight Ass, Scene #01: Tina Kay, Toby - Tina Kay is blessed with angelic assets. Walking slowly around the room in her lacy white lingerie, one cannot help but fall under the spell of her natural breasts, bubble butt and slim petite beautiful figure. Toby is a lucky man, and as he approaches this soft angel, his delicate touch slowly caresses and kisses her butt with his tongue. Soon he is rimming this brunette babe with an intensity that makes her breathe harder and faster with each stroke. She takes his dick down her deepthroat in return, but soon the real action will begin. Toby takes her doggy-style from behind, pounding her anus with all his lust while her asshole getting stretched out by his powerful thrusts. After fucking like lusty rabbits, Toby at last blows his sperm all over Tina's perfect asshole as she purrs with satisfaction.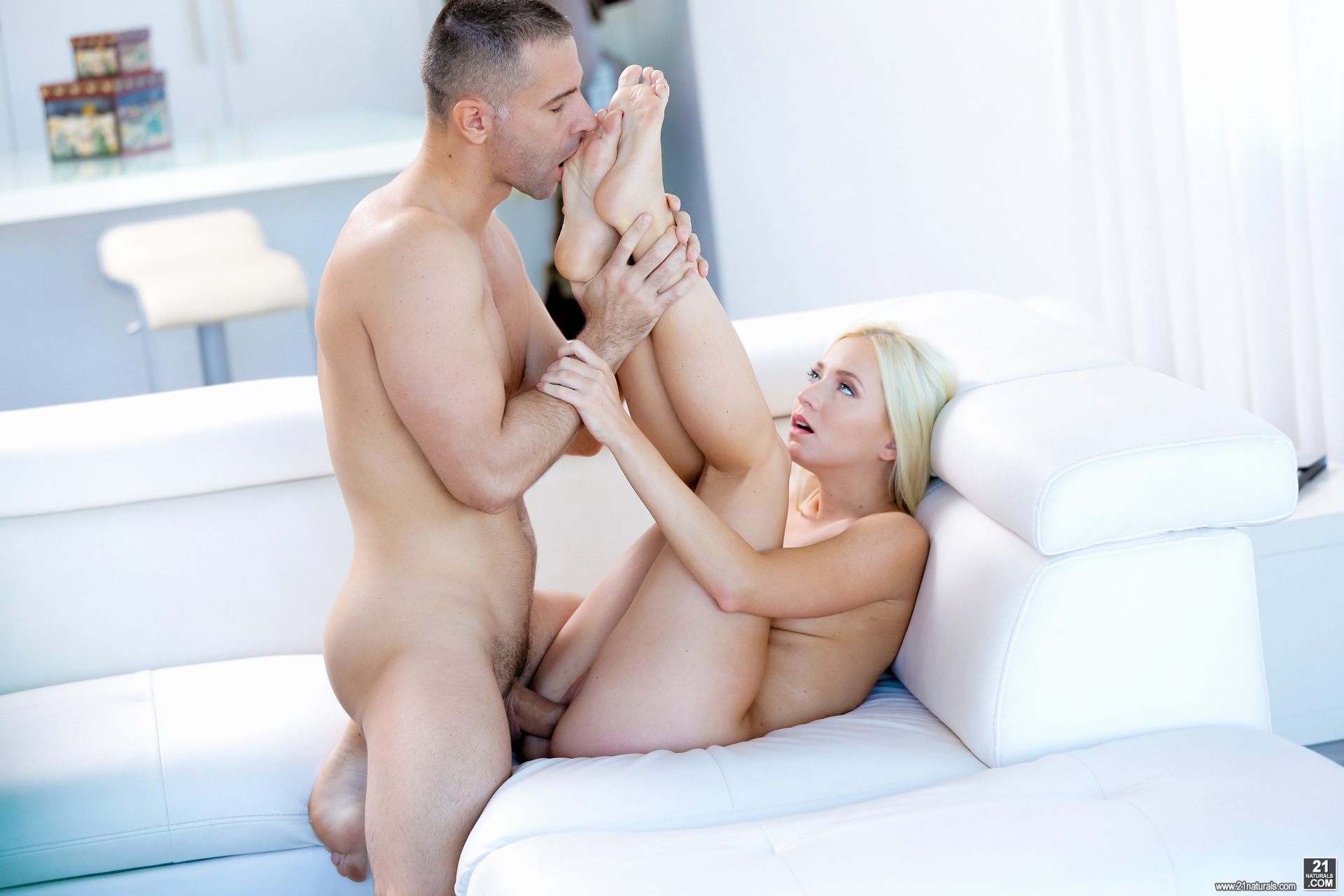 Worship her Lordship, Scene #01: Kiara Lord, Toby - Kiara Lord is that perfect natural blonde; endowed with ripe large natural breasts and a sexy bubble butt. She toys with a new package when Toby arrives to present one of his own. She's happy to oblige her man, but only if he worships her feet sufficiently. He bows down to oblige, and kisses each foot with a sensual tenderness that makes her purr softly in response. Things get heated, and soon the platinum queen is giving our Toby an intensely erotic footjob. Watch this scene unfold, as Toby hammers Kiara's wet pussy while she teases him slowly with her toes, and the soft soles of her feet.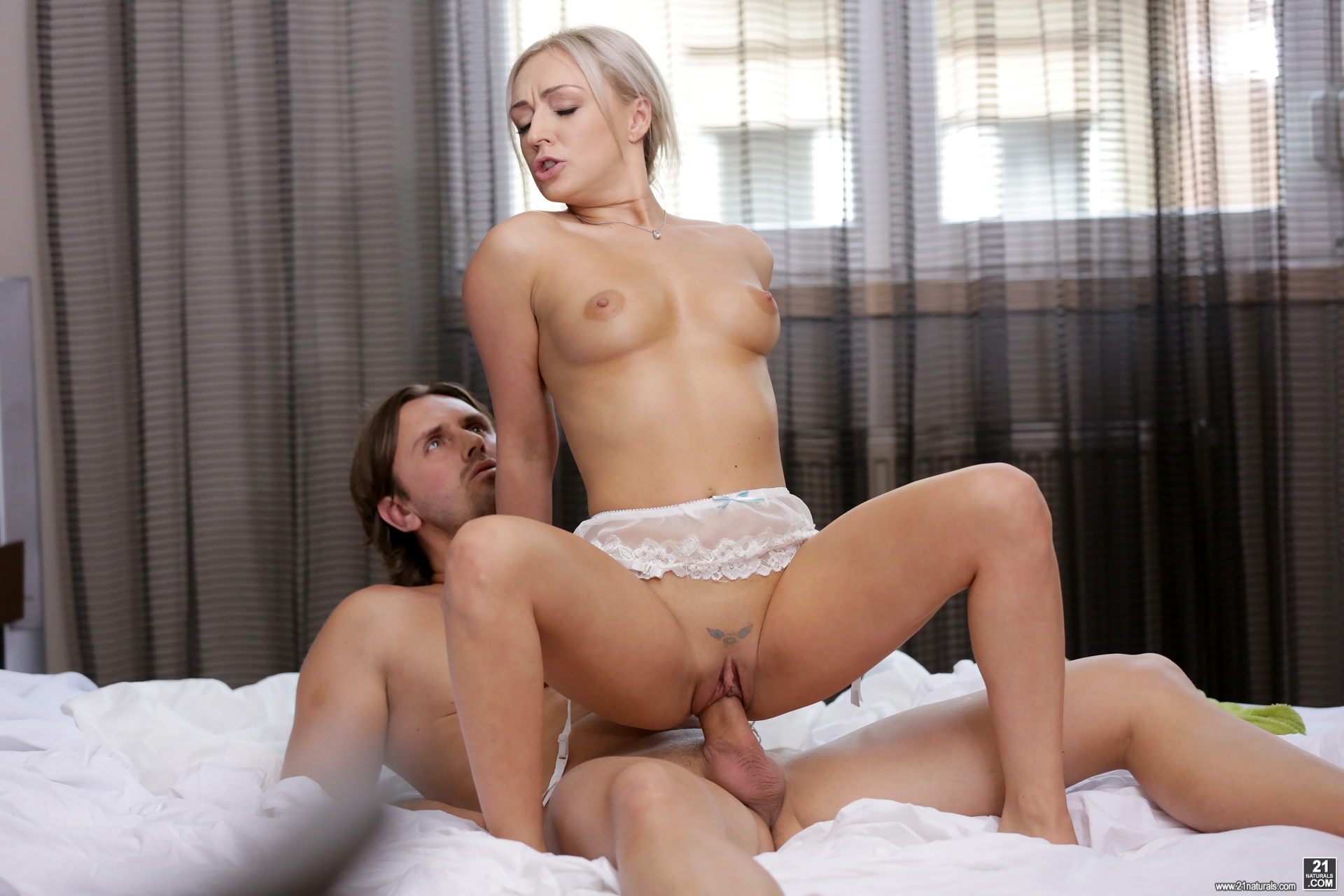 Upload my Orgasm: Amber Deen, Thomas - Amber Deen convinces Thomas to take a little break from the keyboard and come dial her digits for a few minutes. The lusty platinum blonde has all the equipment he needs: sexy natural breasts, beautiful full booty, and a slim babe figure. He leans in to lick her pussy while she purrs with pleasure at his skill. Amber is hungry though, and thankfully Tarzan offers his big dick to be swallowed by her deep throat. Spreading her bubble butt wide, she takes him deep inside her pussy as he thrusts harder and harder.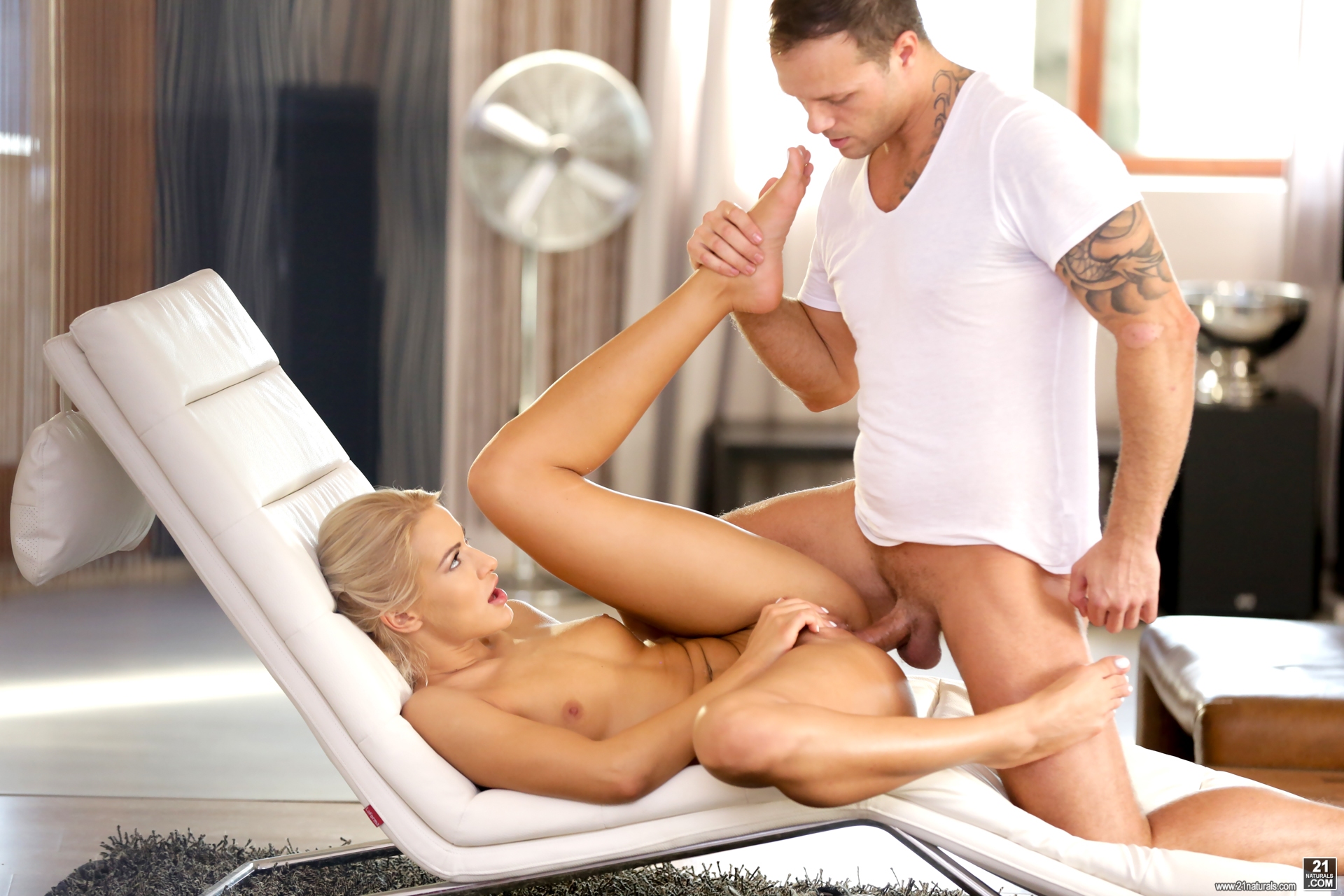 All Natural Blonde: Cherry Kiss, Clark - Chary Kiss is a lusty sexy babe with a booty to match. She lingers in the sun, letting the light catch her skin and illuminate her large natural breasts. Clark sits waiting for the angel to arrive. She embraces him and takes his dick deep throat, soon switching to ride him hard in reverse cow girl. She takes his dick right into her tight ass, grinding on his balls while she moans with pleasure. Very hot scene!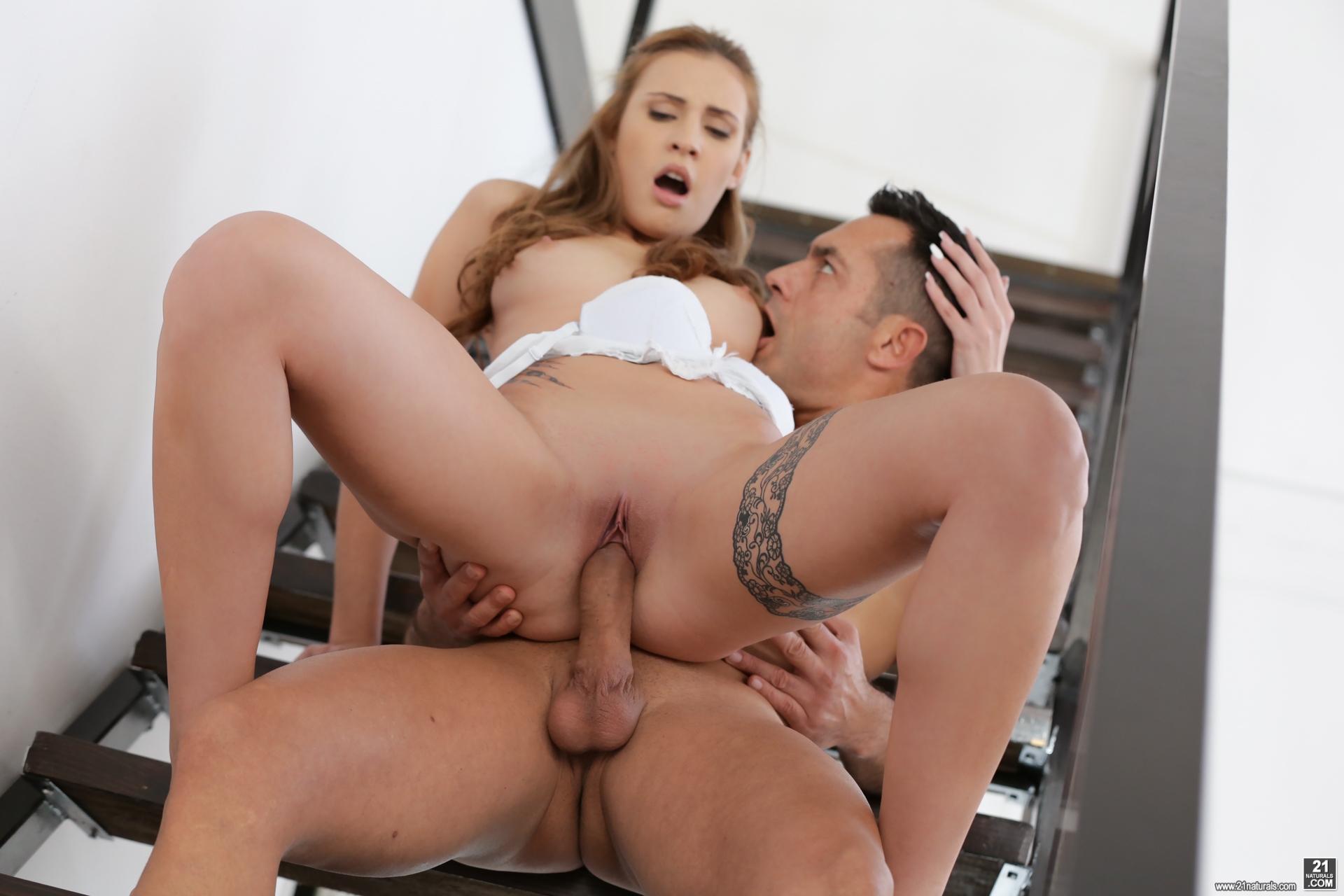 Lusty Lulu Love: Lulu Love, Renato - Lulu Love is a natural babe, busty slim with a bubble butt to match. Renato eyes her from the balcony taking selfies, and decides he needs a break from work. These two embrace on the staircase, wrapped in each other's love. Lulu's perfect ass bulges just slightly from her lingerie one piece. Soon this sensuous couple move to strip off each others clothes and go naked right on the stairs. She takes him deep throat and then gets pounded right on the stair railing. Her cries of pleasure echo in the studio as she gets closer and closer to that maximal point of ecstasy...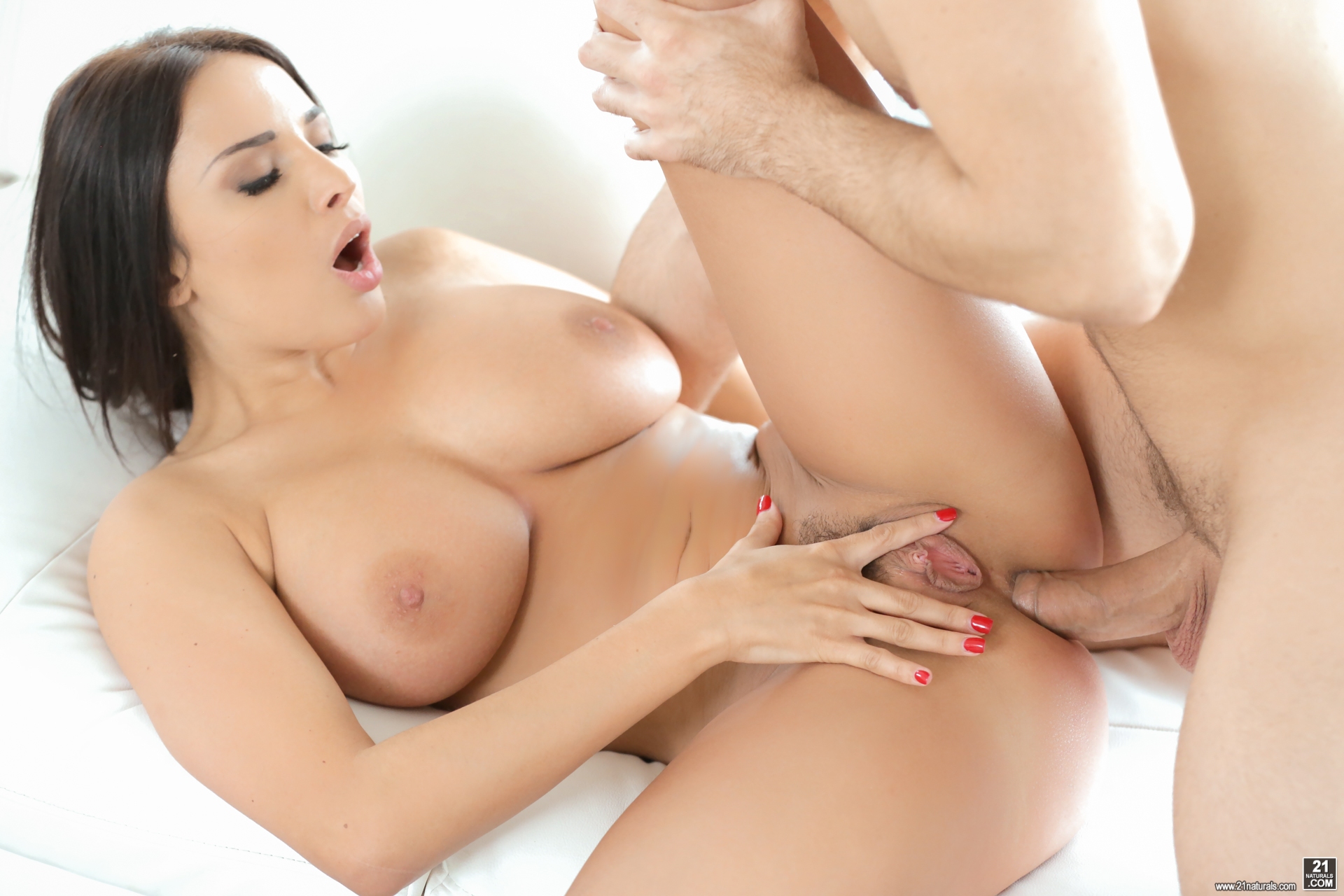 Lingering for More: Anissa Kate, Toby - Anissa Kate lingers quietly on an empty bed, staring out the window and lusting after her boyfriend Toby. She idly sucks her finger, thinking of her well-endowed man plunging his dick down her throat. She struts over to him, seeking the pleasure he never fails to provide. As she reveals her giant natural breasts, Toby has no chance to resist. She moans softly as he licks and fingers her asshole, rimming her into a state of bliss. Soon we switch up and he starts anal fucking her doggy style from behind. Laying the pipe into her asshole like a pro, Anissa's eyes go wide as she feels like no one has ever gone that deep inside her before!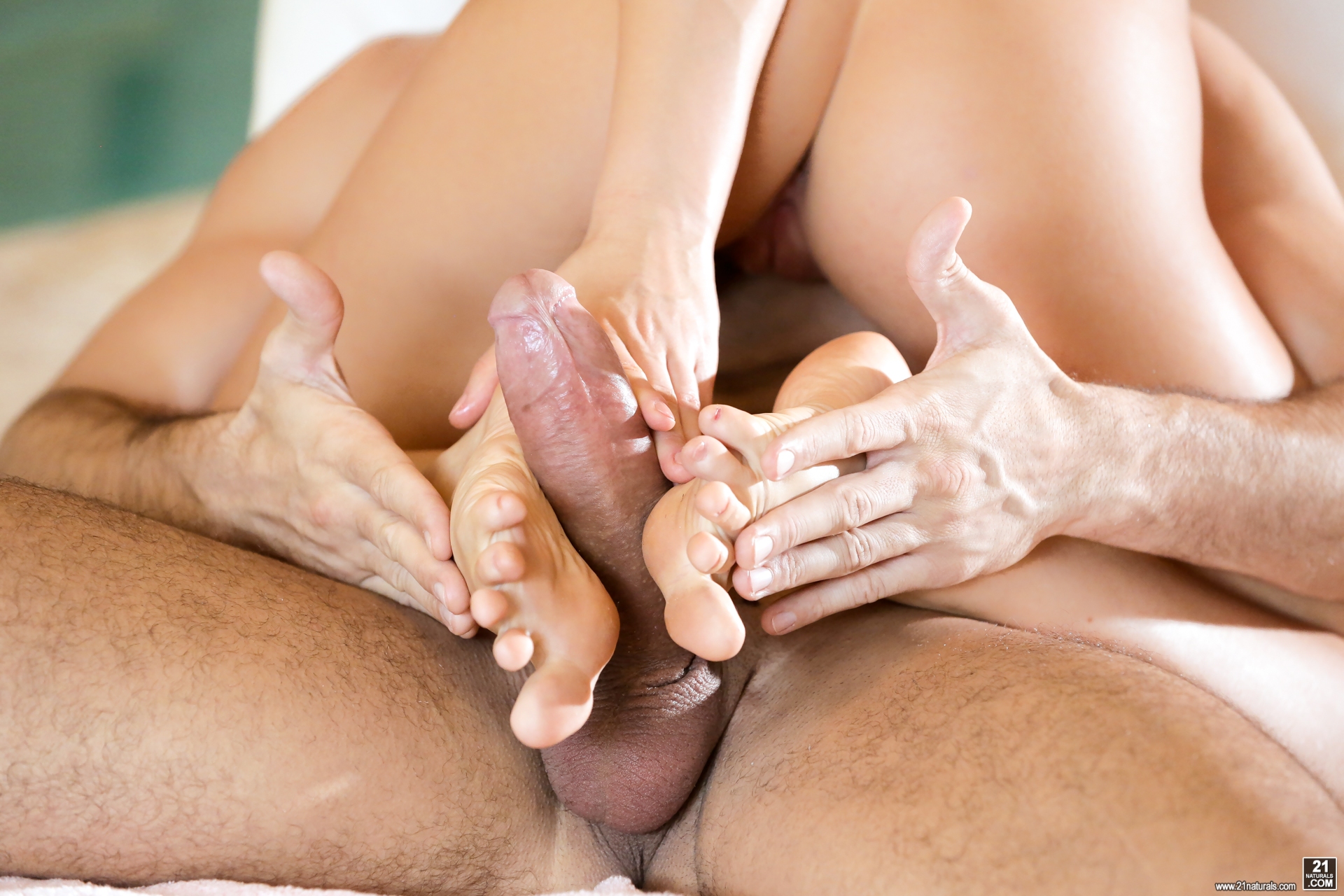 Toes in the Hot-Tub: Tina Kay, Kai Taylor - Tina Kay delicately stretches out her toes by the hot pool, letting the warm water wiggle its way through every crook and cranny of her sexy tiny feet. She's a natural breasted beauty, with large tits and a bubble butt. Kai Taylor swims over with a hunger in his body and mind, aching to taste those tender soles. He licks and kisses Tina's feet as she purrs with pleasure at the sensation. These two strip off their towels and take turns tasting their sex, Tina cupping Kai's balls as she deep throats his huge cock. Eventually it gets too hot in the spa, and they need to bang, hard. Tina's swollen pussy lips accept Kai's raging hard-on with pleasure as she was soaking wet. She gives him a hot and sexy foot job. After fucking like rabbits by the pool, Kai must blow his load, and lets his sticky gunk out all over her delicate tiny toes.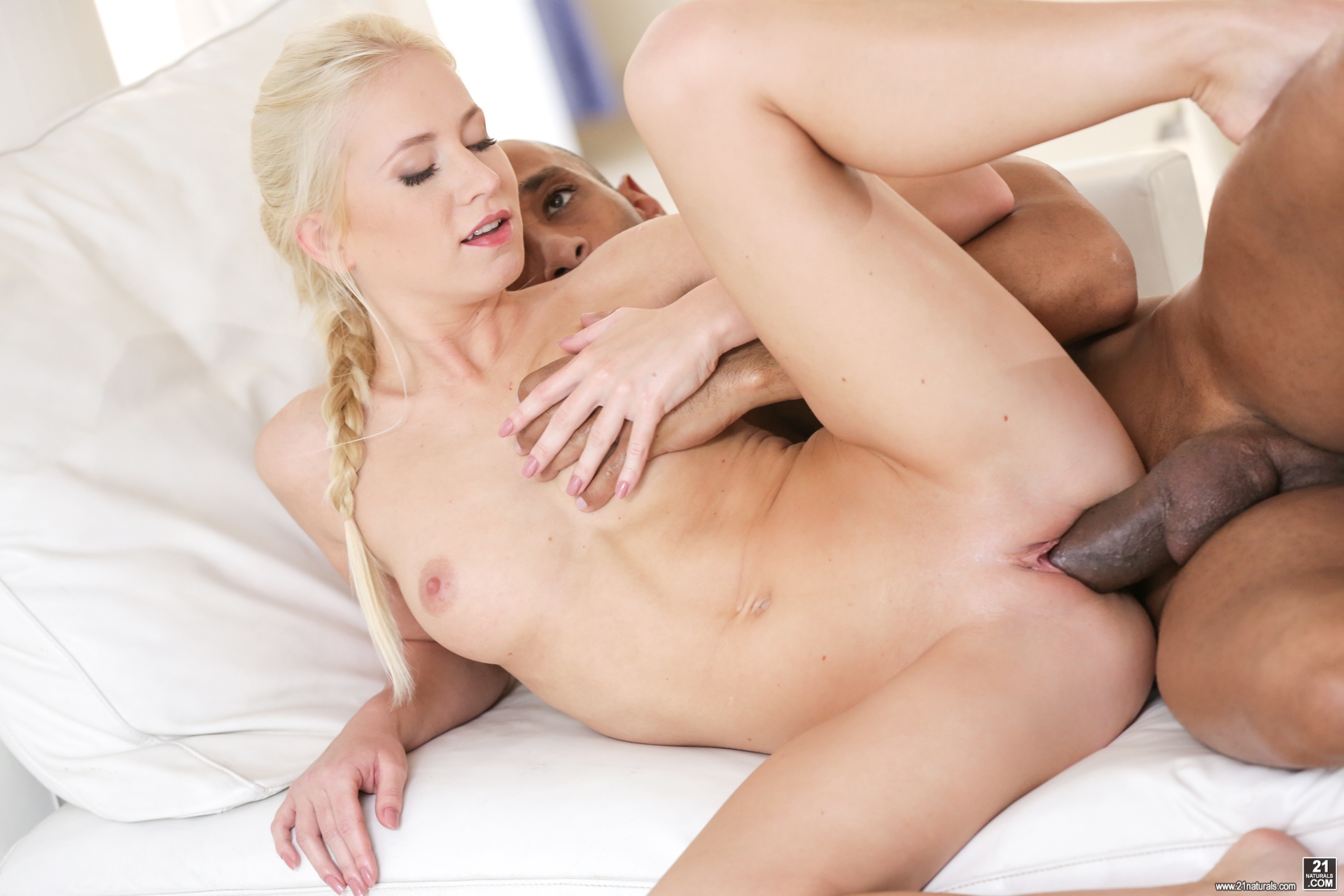 See-Through Panties, Scene #01: Kiara Lord, Tony Brooklyn - Kiara Lord is a diamond in the rough; a perfect blonde busty beauty with a slim toned petite figure. She struts her bubble butt around the room after having a bath. Tony Brooklyn cannot resist when he sees this angel emerge from her spa treatment. She descends the stairs, and floating over to her man, takes her hand and demands his cock inside her wet pussy, right now. These two naturally embrace, and as she rides him cowgirl her natural breasts bounce up and down with all the youth and perkiness of a perfect babe. His giant cock is almost too much for her tiny teen body, but her lust urges her on, and eventually she is satisfied by a sexy facial finish onto her open mouth.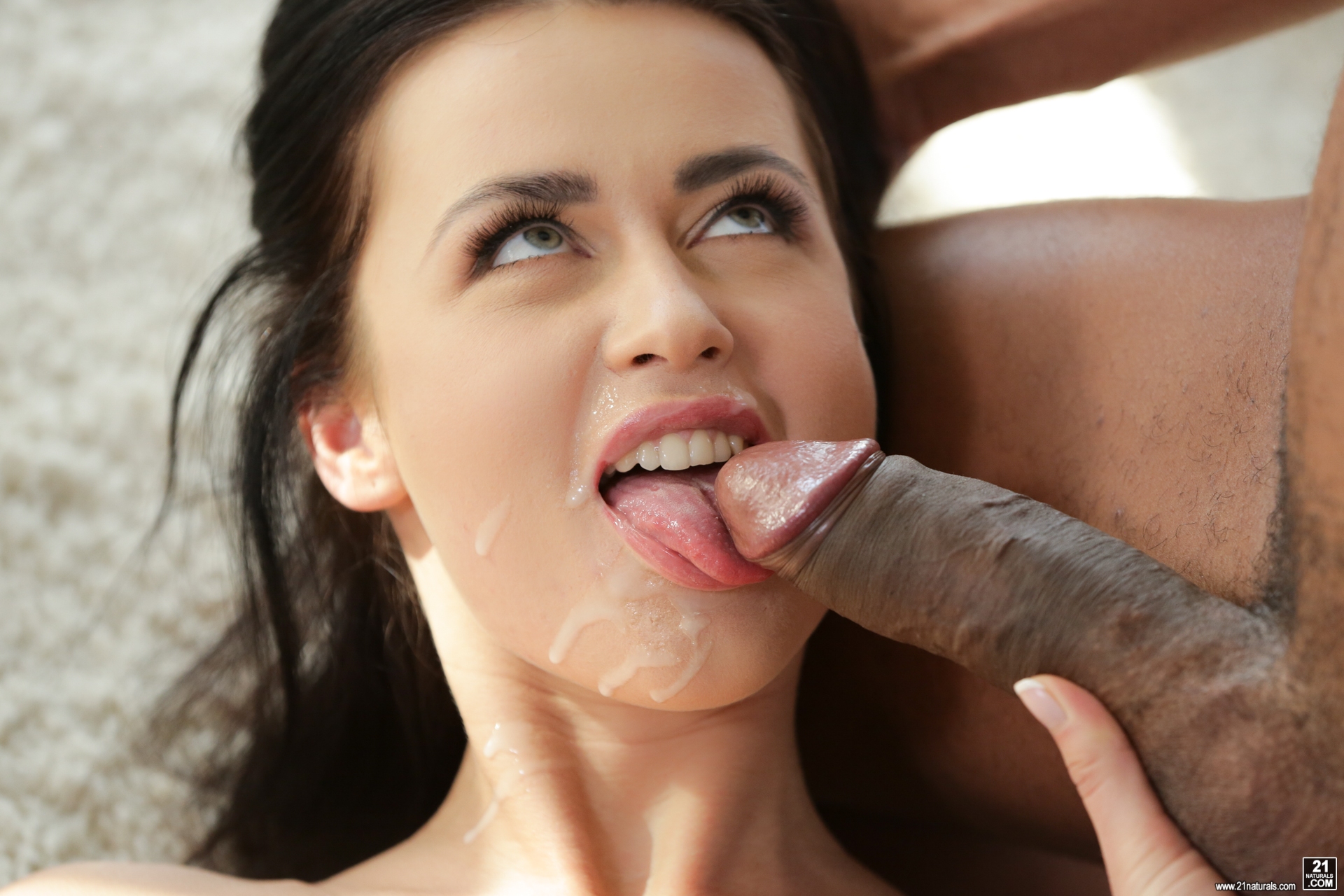 Coming Home for Xmas: Nikky Perry, Tony Brooklyn - Nikky Perry decorates the Christmas tree, but soon something about the nearby fire heat makes her want to caress her petite busty body in the mirror. Tony comes by to see what has fascinated her so much, and the couple embraces with all the warmth of a raging yuletide bonfire. Their lust ignited, Tony reaches down to caress Nikky's juicy wet pussy, and soon these two are stripping off their clothes to get naked by the fire. He licks her pussy as she moans with pleasure. Nikky's beautiful natural breasts rise and fall with the thrust motion as she rides Tony on the rug. Talk about a perfect Christmas present.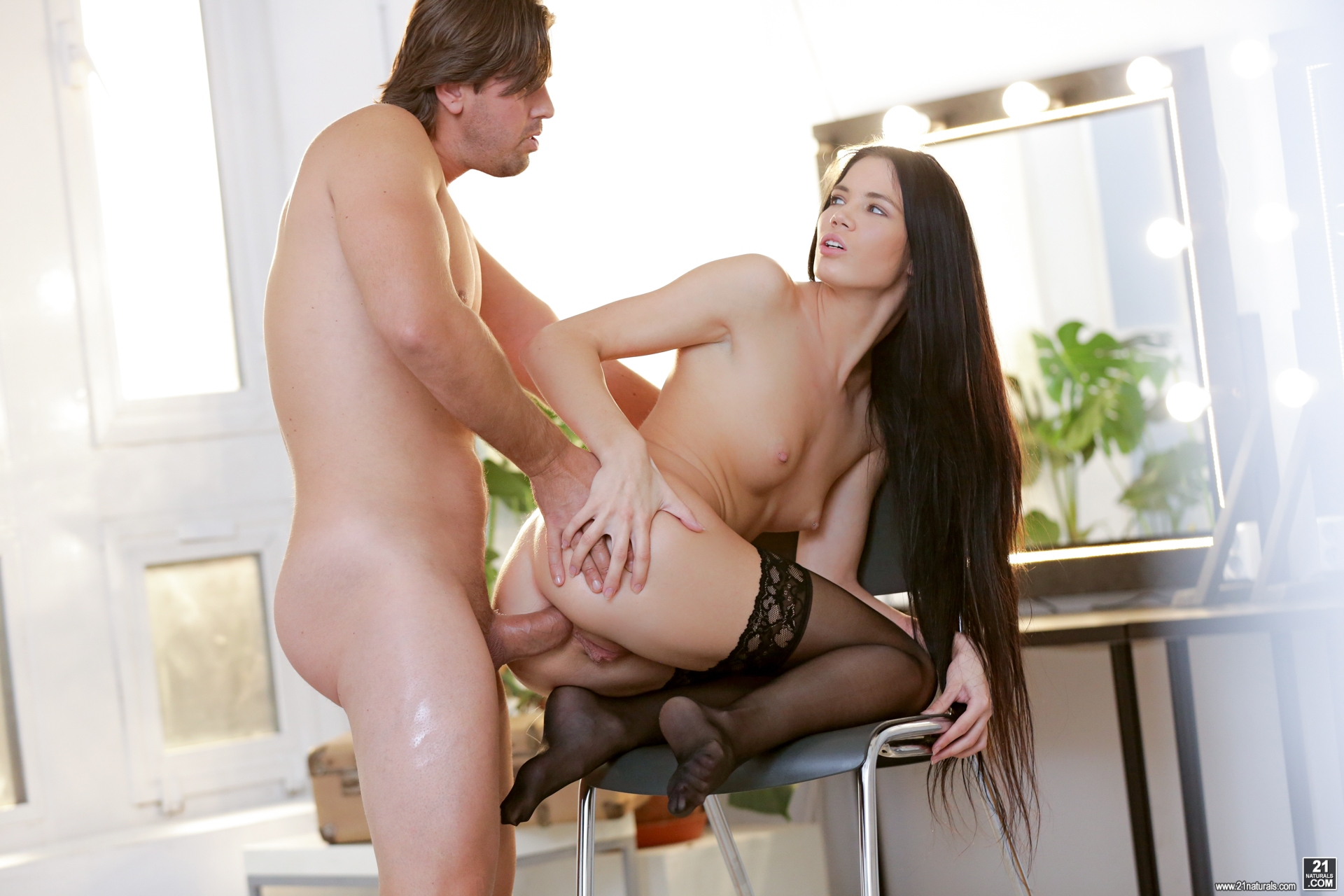 That Perfect Petite Butt: Lovenia Lux, Thomas - Lovenia Lux is modeling her perfect petite form in front of the mirror, when she decides she needs a bit of love from her man, Thomas. This babe positions her bubble butt and natural breasts right in front of the man, distracting him from his magazine, and luring him in to fuck. Soon these two natural specimens are banging away right on the chair, with Lovenia sighing with pleasure at every thrust. She takes his raging shaft deep down her throat, and soon, right into her ass. The anal pounding makes her come again and again, until Thomas has had so much fun he needs to release right into her sexy mouth.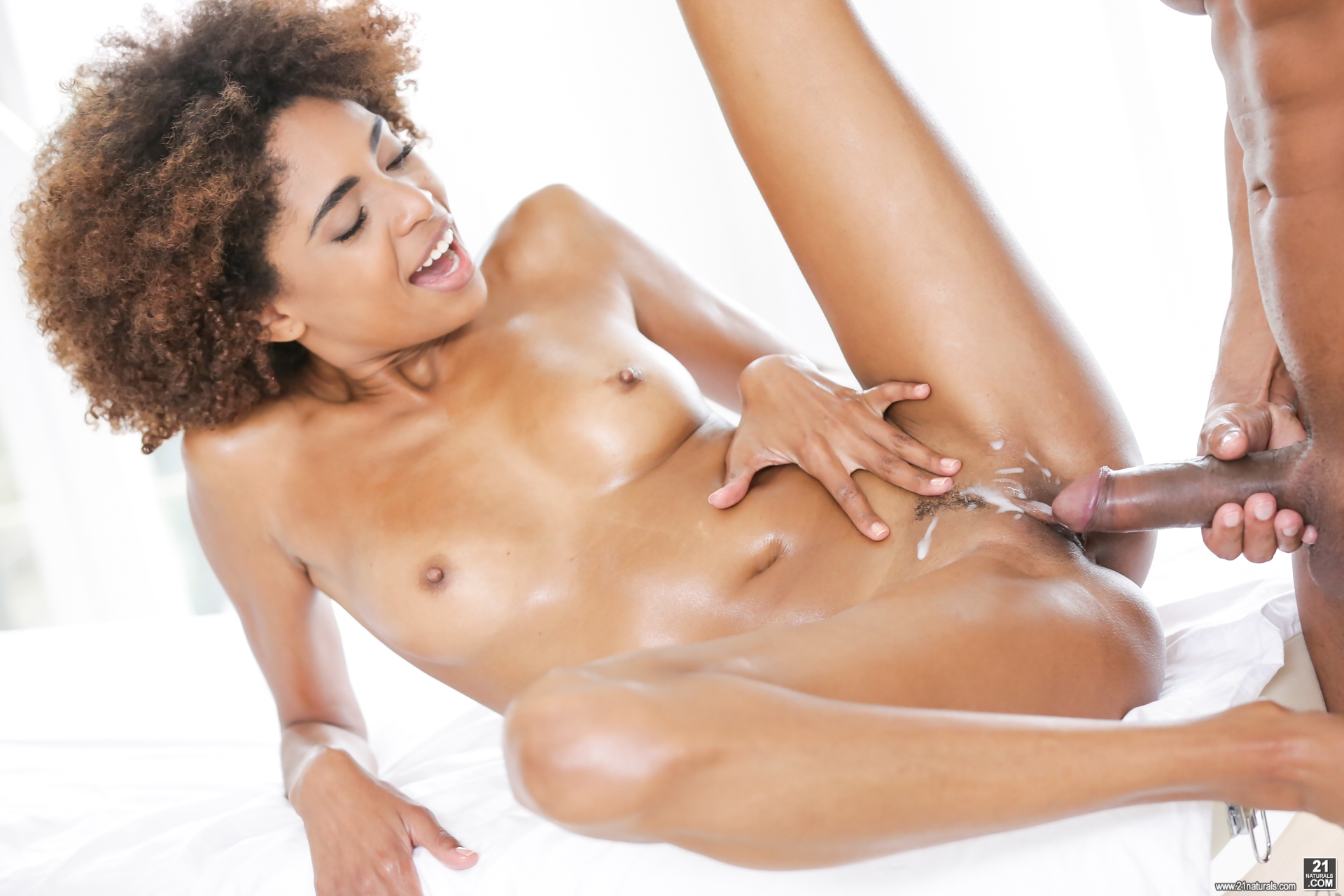 Silky Sex Massage, Scene #01: Luna Corazon, Tony Brooklyn - Luna Corazon is getting a sensual oil massage from Tony Brooklyn, when she notices that something other than her joints is feeling a little hard. Tony's raging shaft is right in her face, and she feels the hunger to have that dick in her mouth. Taking his member down her deep throat, Luna makes Tony lustful to bang her perfect petite body until she cries with pleasure. These two end up going at it right on the massage table, with Tony licking her pussy and then pounding it into submission with has massive dick. Luna's amazing natural tits pulse with the motion as she gets it deeper and deeper with each thrust. Tony cannot take this sexy heat, and soon blows his load right onto her sweet tight little pussy.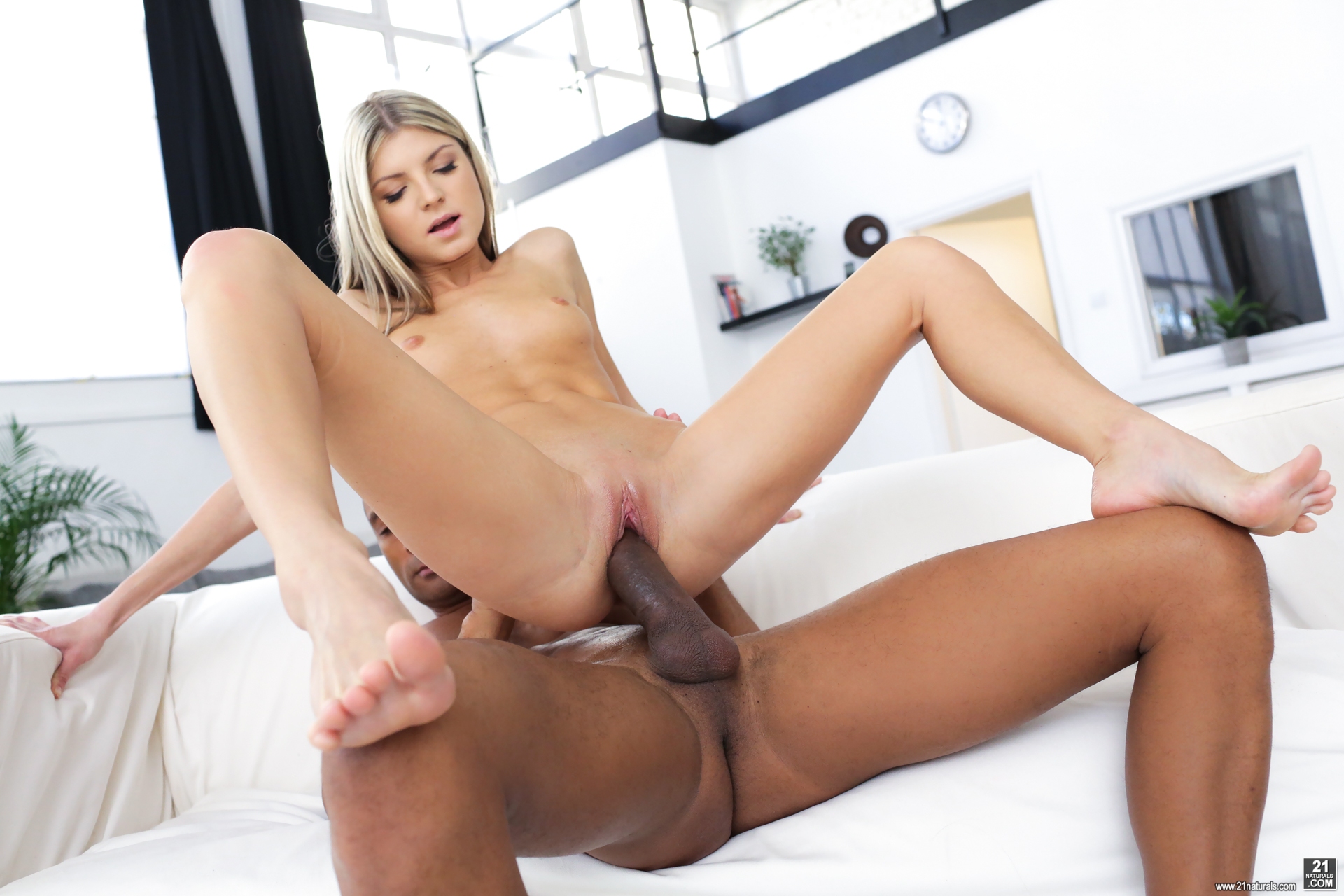 Big Cock for her Tiny Feet: Gina Gerson, Tony Brooklyn - Doris Ivy was just giving herself a mani/peti when her mind wandered to the thought of her perfect feet caressing Tony's giant black cock. Watch this petite babe get pounded in the pussy while Tony Brooklyn sucks her toes. Her natural breasts sway with the motion as she rides him to completion. A sexier foot fetish scene is going to be hard to find!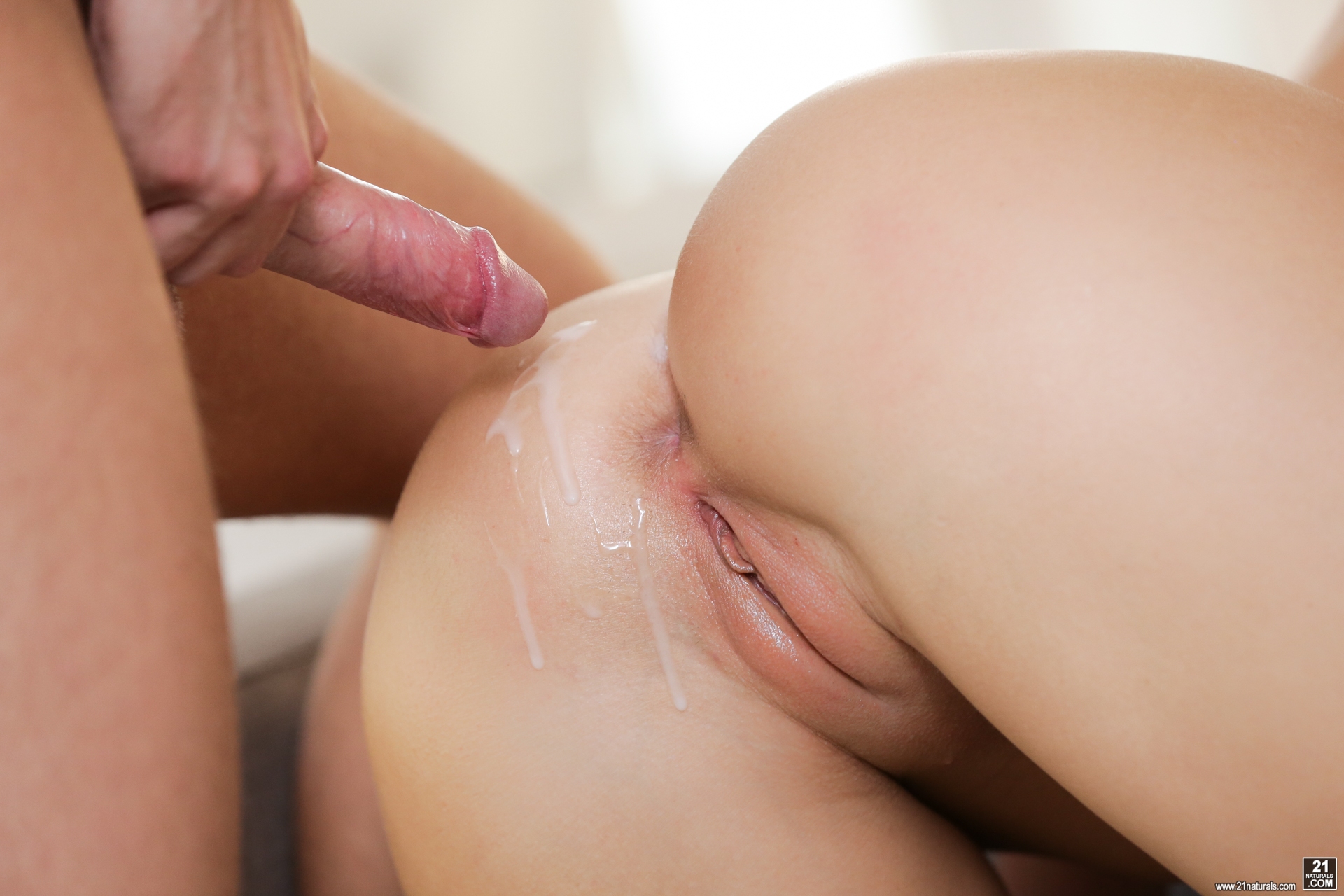 I'm Waiting For Your Cum: Sharon Saint, Joshua - Sharon relaxes after a long photo shoot. She knows her man is coming by to pick her up, and she decides to give him a little surprise. She waits for him in her undies, as he arrives he see's her, looking sexy and reading. He quietly sits behind her and begins to touch her soft supple skin. Let the fun begin.



Making Crystal Come: Alexis Crystal, Kristof Cale - Alexis Crystal is a petite babe, a sexy minx that slowly slips on some lingerie in front of the mirror. She slinks over to Max Fonda, hungry for a special afternoon treat that only natural desires can satisfy. Watch this sexy couple unleash their lust, as they trade oral sex, blowjob for cunnilingus, and then pound each other hard right on the chair. Fonda's balls are full from fucking this babe, eventually he cannot hold it in, and blows his load all over her sexy face.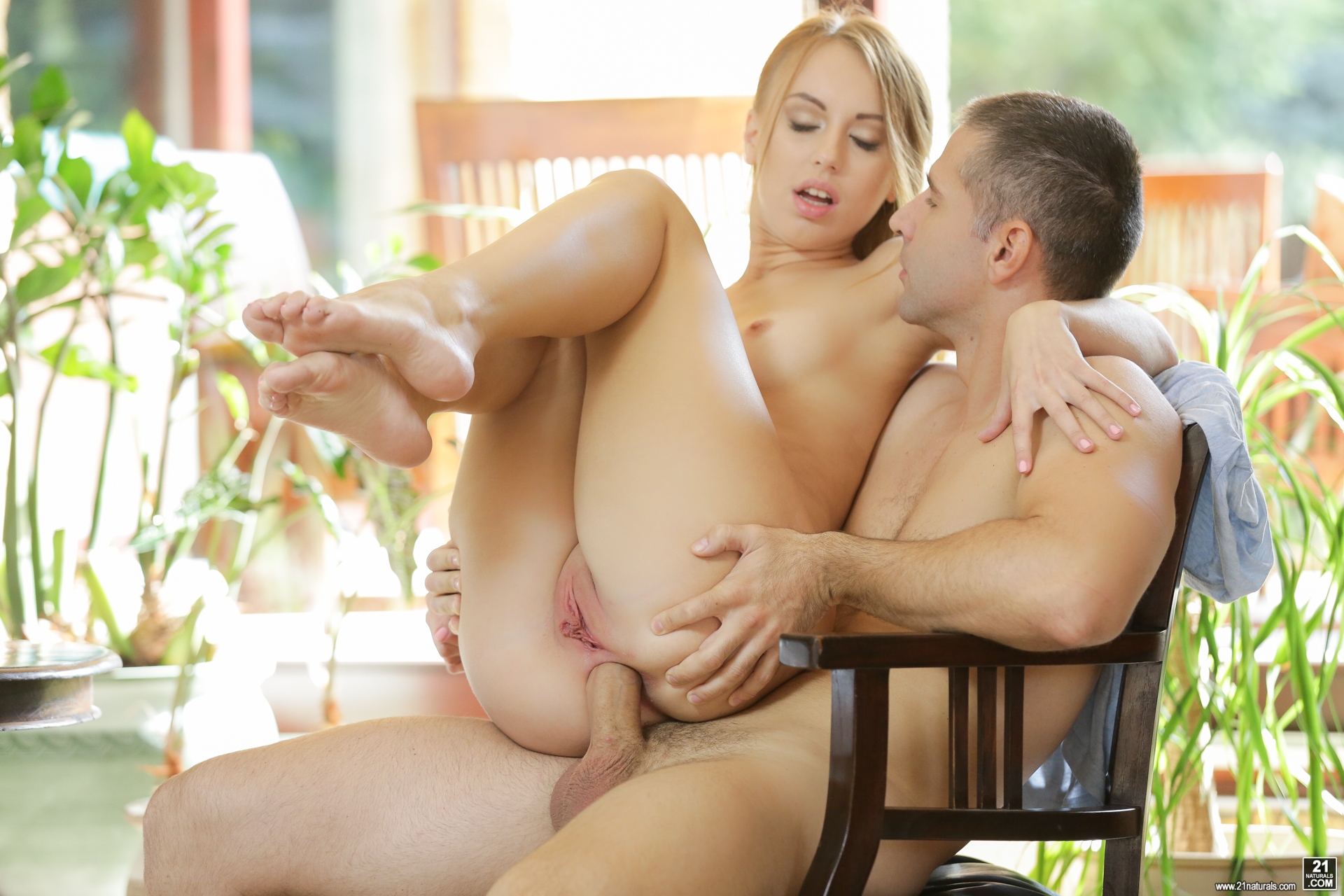 Tea for Two: Kira Thorn, Toby - Kira Thorn serves up some morning tea for two, but Toby is thirsty for another treat. He strips down the sexy lady to suck on her sweet natural tits. Soon she goes down as well, to take his raging wang deep throat into her mouth. They get up and start fucking right on the tea table. She takes his dick deep inside her ass, savoring the anal fucking with cries of pleasure. As he bangs that bubble butt right over the dinner room chair, her petite babe-like bod makes him go mad with lust. Toby reaches his limit, and he fills her mouth with some sticky cream to go with tea.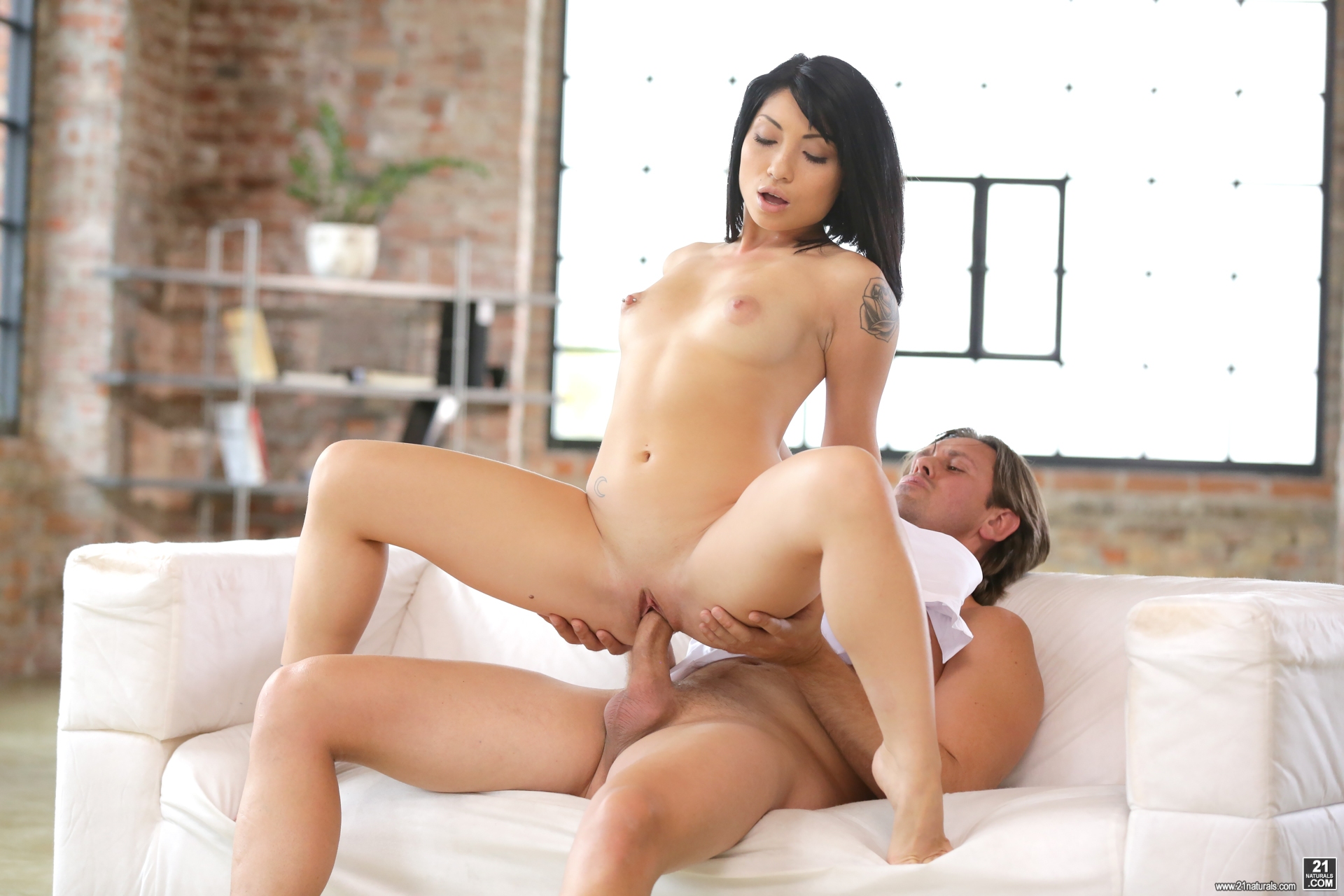 Sunlit Sensuality: Rina Ellis, Thomas - Rina Ellis waits by the window, watching the sun rise over the city. As Thomas wakes up, their natural appetites take over their minds, and soon this sexy couples strips naked to fuck. Watch the sexy brunette babe bounce up and down on Tarzan's dick as her natural tits sway with the motion. The sexy, petite green-eyed babe finishes the job as her man blows his load into her waiting mouth.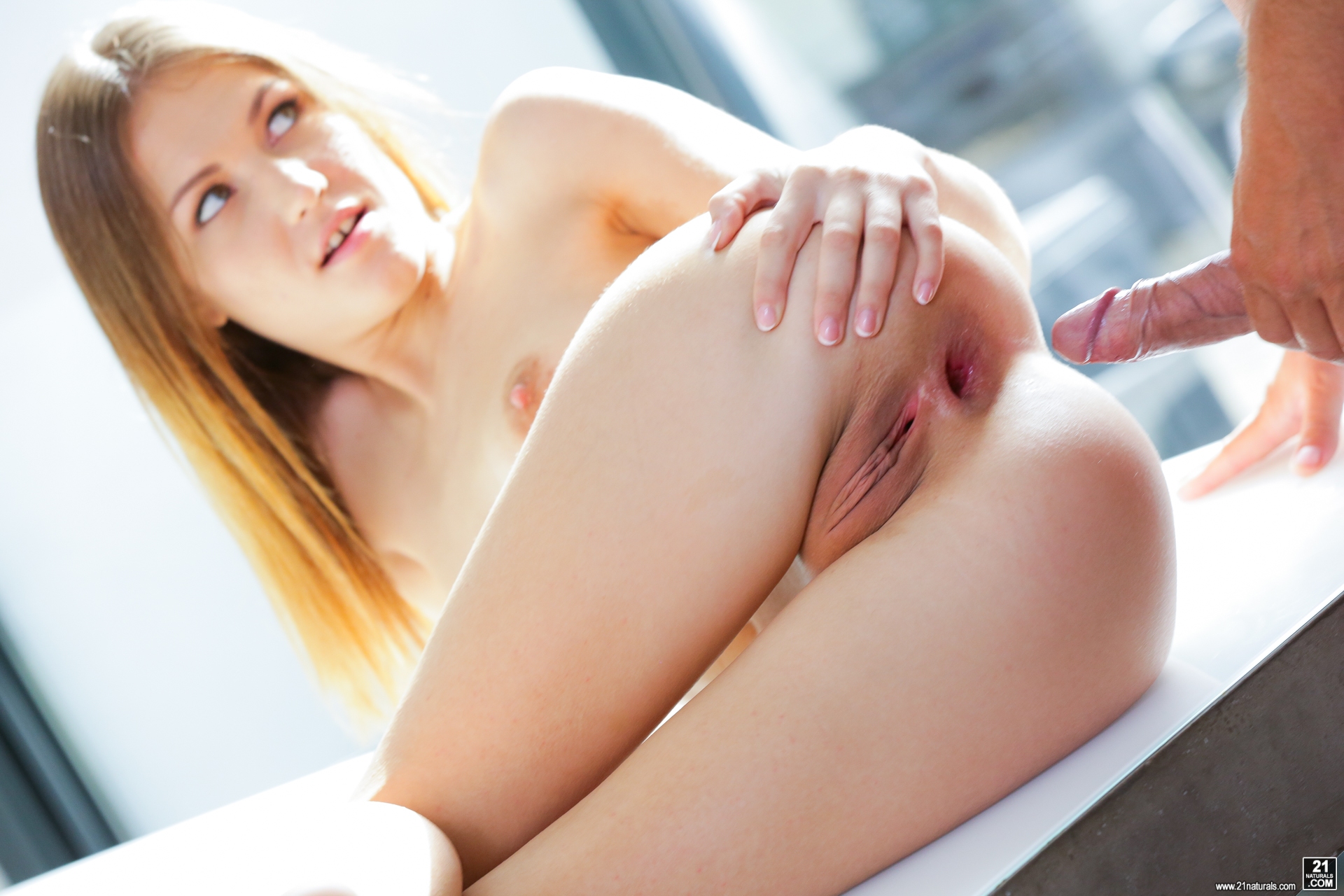 Sexy Ginger Fox: Ginger Fox, Thomas Stone - This sultry sexy super model struts around a mansion, showing off her young hot body. The bubble butt on her petite form seems unreal, like an angel from heaven. Thomas Stone strips off her lingerie to show her natural breasts, and her sexual appetite drives her to swallow his meat whole, deepthroating it. Soon she is getting pounded in the ass right on the cold stone table. The anal fucking makes her purr with delight, and eventually this hot vixen makes her man blow his load right in her butt. Wow, that was hot.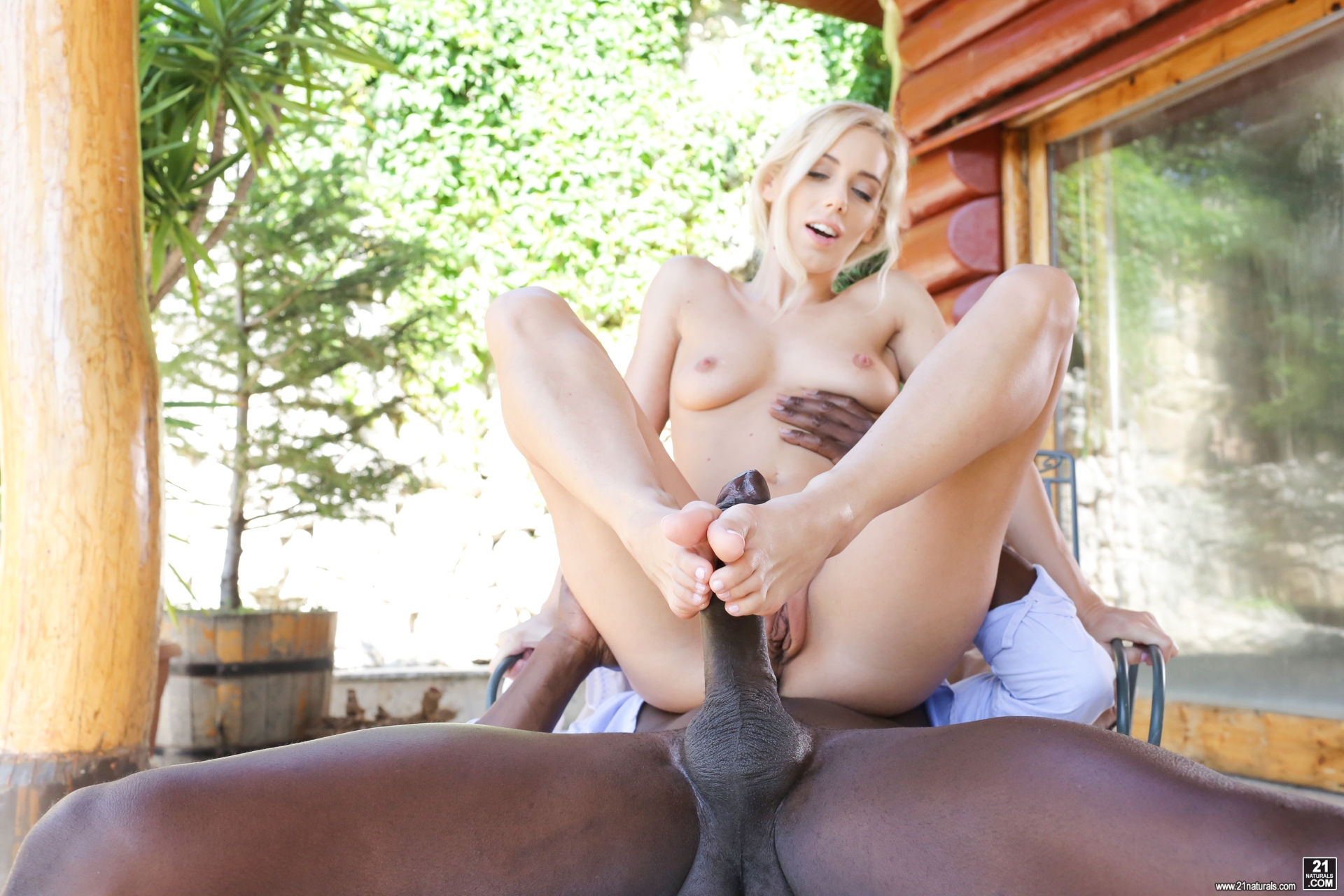 Footjob Special, Scene #01: Nesty, Joss Lescaf - Nesty gingerly sits in the sun playing with her feet, slowly massaging each inch of her sexy toes until she feels bliss. But what could make this sensation even better? Enter Joss Lescaf, a well-hung lad ready to give those feet the love they deserve. Nesty opens herself wide in a yoga pose, wiggling her feet to show she's ready for his affection. Joss sucks long and hard on each little tiny tip of the toenails. Soon she's stroking his raging shaft with her sexy feet, making him mad with lust. Eventually this indulgence of his foot fetish is too much, and he pounds her hot pussy until he's ready to cum on her feet. What a picture perfect finish to a beautiful sexy set of toes.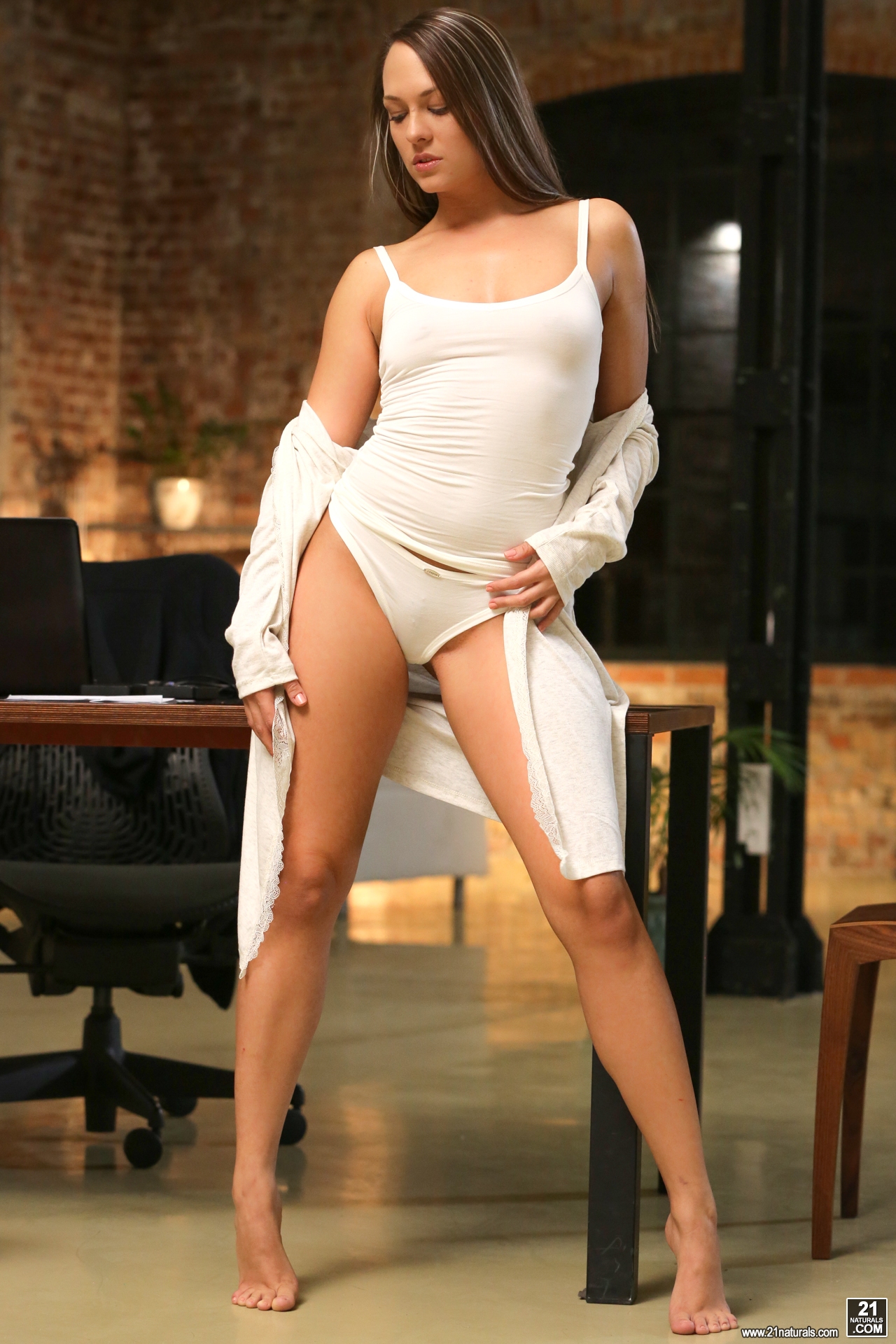 Study Break: Blue Angel, Thomas - Blue Angel is busy memorizing her textbook for the big test, but things are getting boring, and she feels the need to let out a little steam with her man, Thomas. She wiggles her juicy booty over to him at the desk, and reveals her gorgeous natural breasts. These two start stripping off their clothes and making out right on the desk. She bends down to take his dick deep throat in her mouth. Things switch over and Thomas starts to take her doggy style. She moans with pleasure as he plunges his massive cock deeper and deeper into her pussy. She cries out in ecstasy as each orgasmic moment trembles through her body. She wants him to feel the same pleasure he gives her, so she gets down on her knees to finish him off. Thomas blows his load with a sticky facial finish, and both are naturally satisfied with this sensual study break.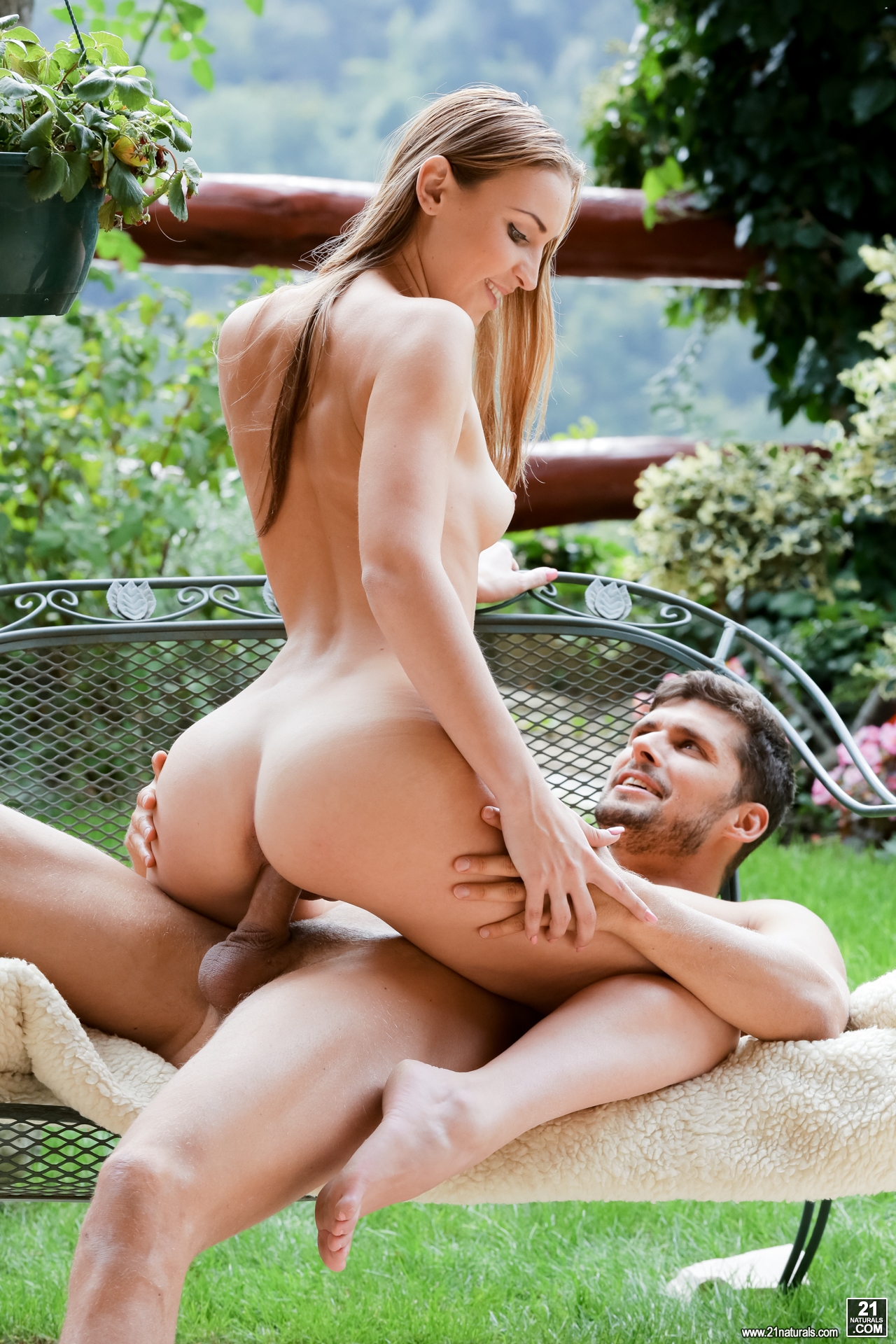 Sensual Sunrise, Scene #01: Lulu Love, Kristof Cale - Lulu Love is a woman of your dreams, and while Max Fonda is dreaming, she gets ready with her jean cut-offs, and struts her sexy bubble butt out into the garden. Max cannot say no, and he goes to join her for a spicy outdoor sex session. These two make love under the sky in nature's splendor. Lulu's beautiful natural breasts have hard nipples in the brisk morning air. Max's appetite rises to go from licking her pussy to thrusting himself deep inside her. This petite babe's beauty is only matched by that of the rising sun, as it's golden rays come to grace her skin just as she climaxes, riding Max in the open air.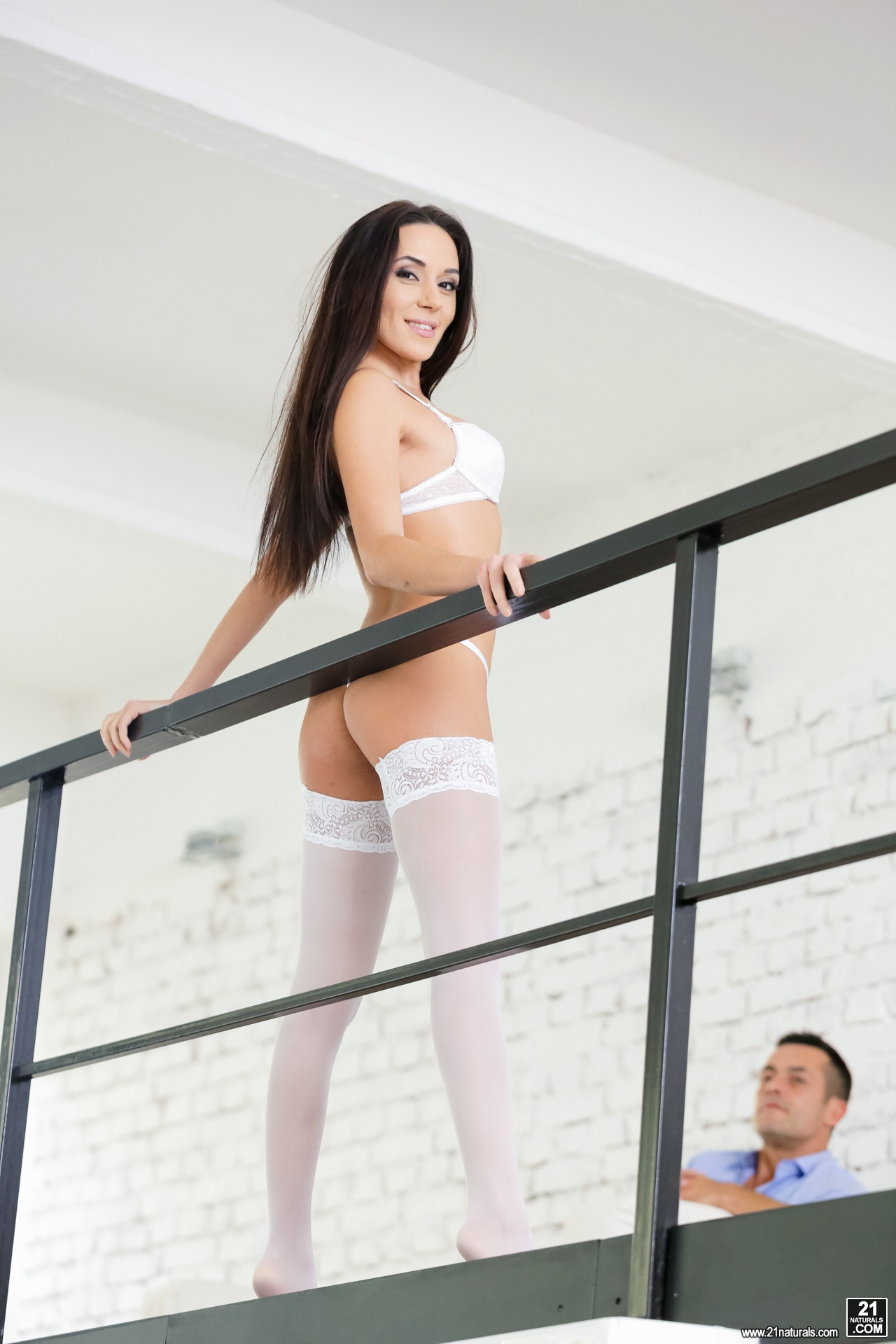 Sexy Carry on the Catwalk : Carry Cherry, Renato - Carry Cherry struts around on the catwalk, showing us how sexy her body is with stockings and lingerie. Her bubble butt bounces back and forth while she strips down for her man. Her small natural breasts sport erect nipples in the cold air, and soon she goes down to blow him full deep throat. He takes her over the rail, and then on the couch. This couple comes to natural bliss, and he erupts inside her pussy for a creampie finish.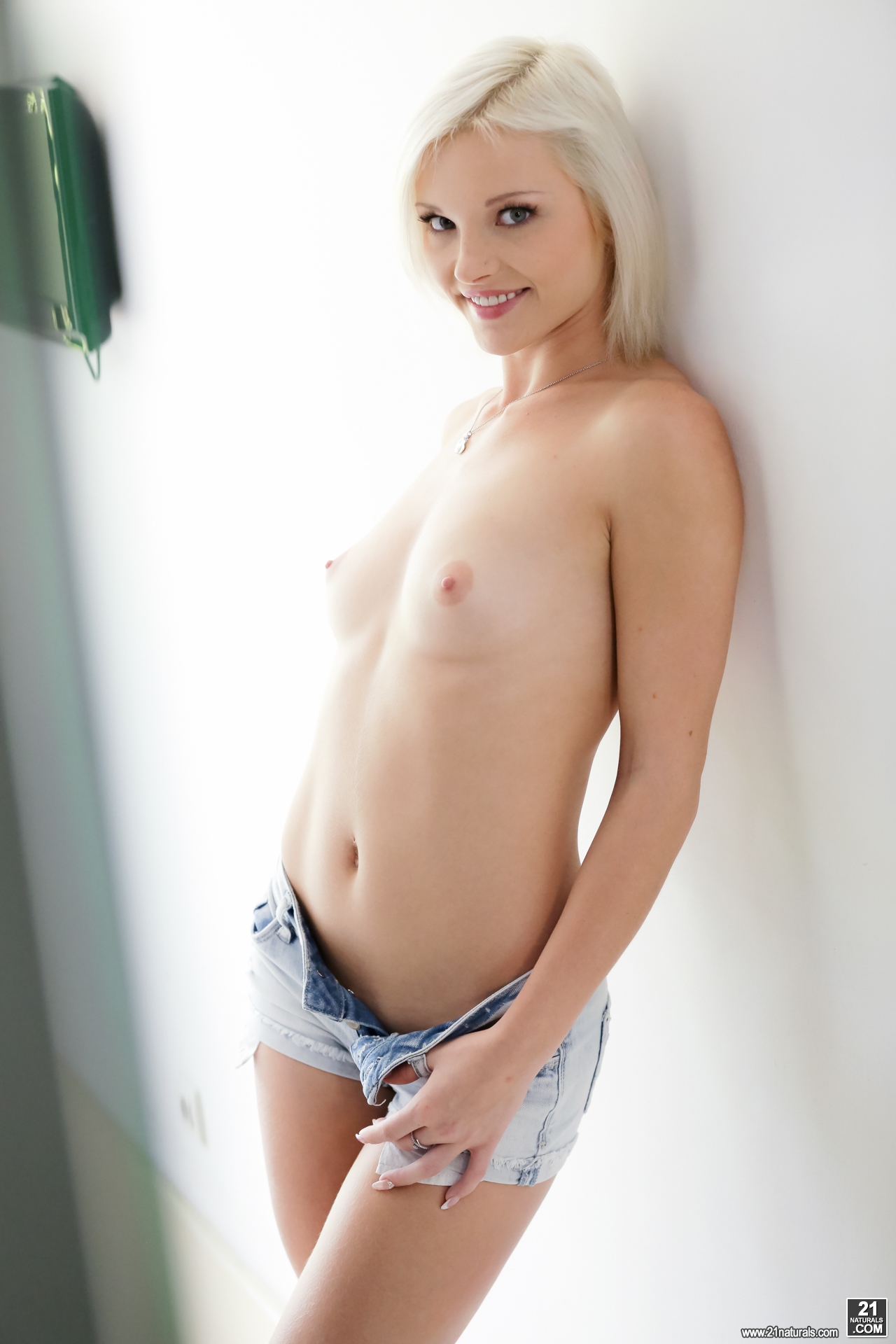 Morning Glory: Zazie Skymm, Clark - Zazie Skymm gingerly walks to the bathroom to comb her hair after a heavy night of sex. But soon, after returning to Clark in the bedroom, she gets turned on again and wants more. These two make love in a deep sensual heat, sexy blonde Zazie draping her tongue all over his hard shaft, playing with his balls and going full deep throat. Soon she rides him bareback like a wild animal; her sexy petite blonde body writhing up and down until she cums. This intense couple goes 69, and then Clark explodes into Zazie's pretty face for a facial finish.


Want some more? Check the site.
| | | |
| --- | --- | --- |
| | Older | Newer | |