ASR PREMIUM - Free Porn Movies and Free Porn Images
ASR Premium offers Free Hosted Galleries of sample porn movies and photos for FREE. We collect and offer the high quality samples from millions of galleries on daily updating.
10/17/2019 GALLERY UPDATE
21Sextreme.com is the best variety extreme porn network offering scenes of mature old grandpa, grandma, young, fisting.
Special Offer: [Check the Price Here]
[Click on the picture to see all the samples]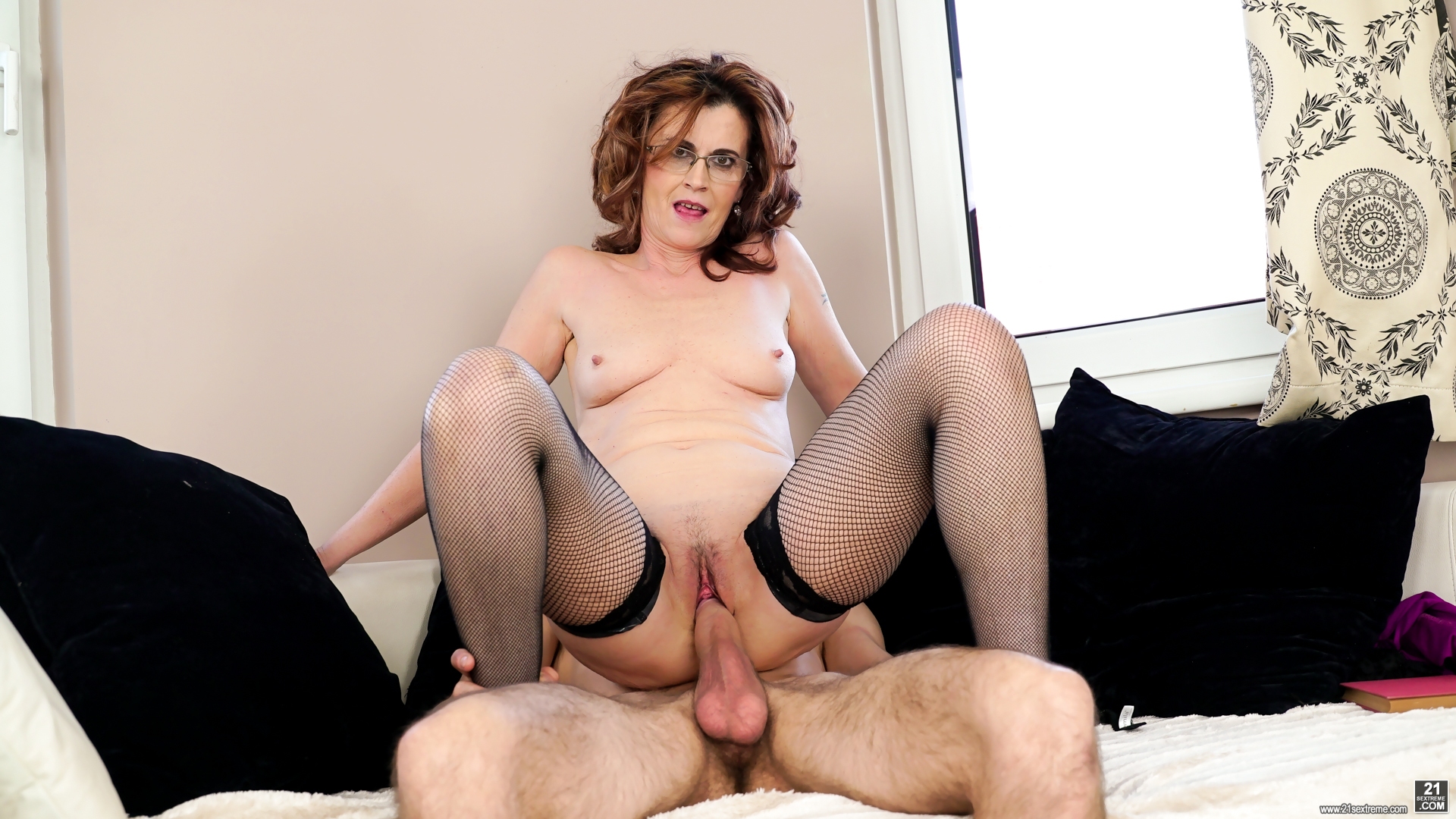 Making it with Mayna: Mayna May, Levy - Mayna May is an articulate and sophisticated lady, reclining as she reads from her favorite book. Levy arrives with one thing on his mind: getting action with this lusty grandma. The two embrace, and this sexy grannie opens her legs wide open to show that wet pussy to her younger man. Soon she goes down deepthroat on the younger college boy, showing him what kind of skill and experience she has acquired in her many years. Levy loves his women grey all over, and as things move from kissing, to a blowjob, to licking her pussy, and then pounding away at that senior citizen snatch, we can see the smiles of pleasure on each lovers face. Finally he explodes right into her mouth for a huge cumshot. Trust Mayna, she knows what she it doing.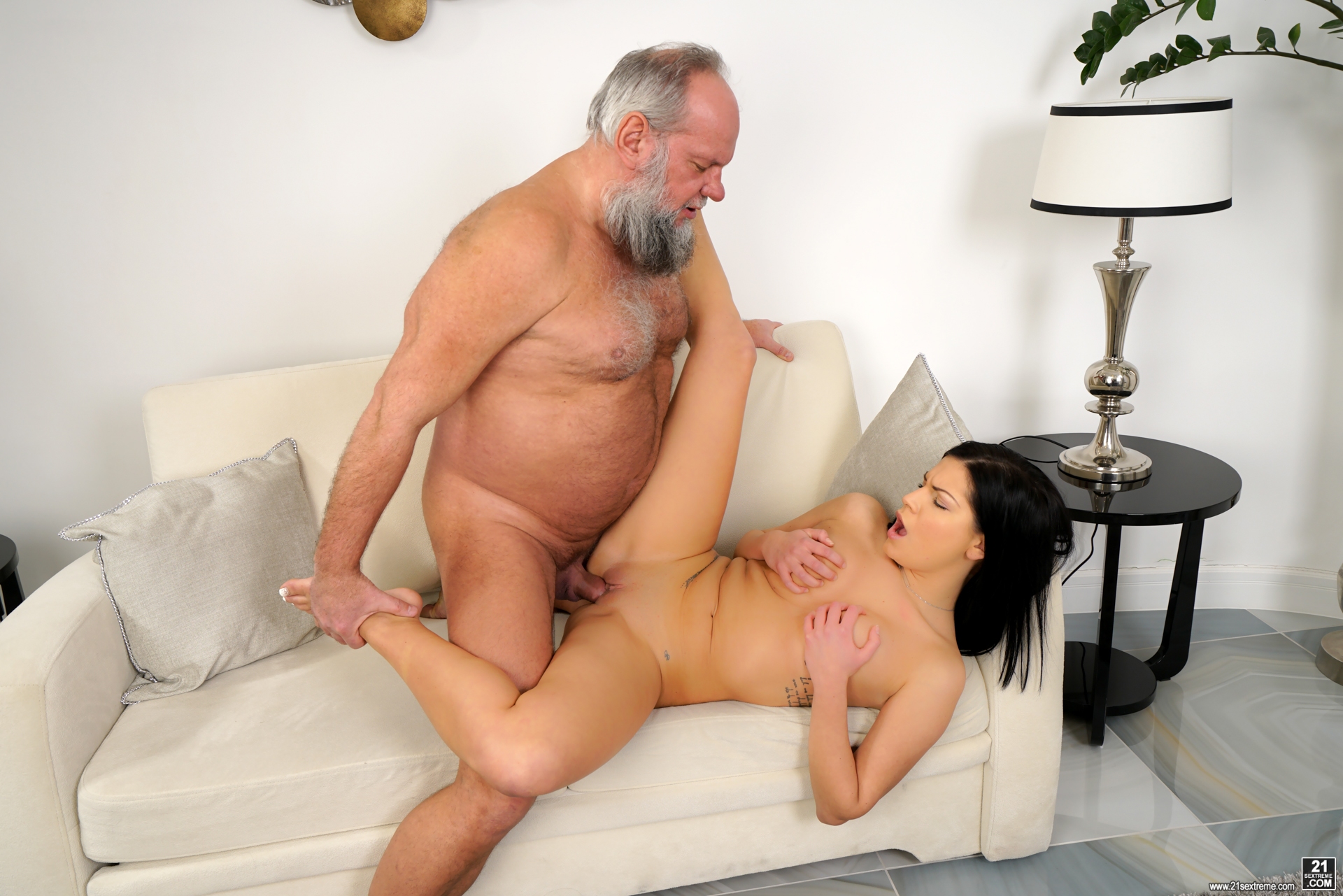 Annie Likes Old Guys: Annie Wolf, Albert - Annie Wolf is slowly filing her nails, patiently waiting for her favorite sexy grandpa to arrive. Albert is eager and ready to satisfy this younger lady, with his years of experience and his older physique, performance has never been a problem. She takes his dick deepthroat with a hot blowjob after letting him skillfully lick and suck her wet pussy. She purrs with pleasure as the grey silverback goes animal while plowing her pussy. She fucks this grandpa until her body cannot take anymore. Finally he lets out his lust with a sticky cumshot just above that tight pussy.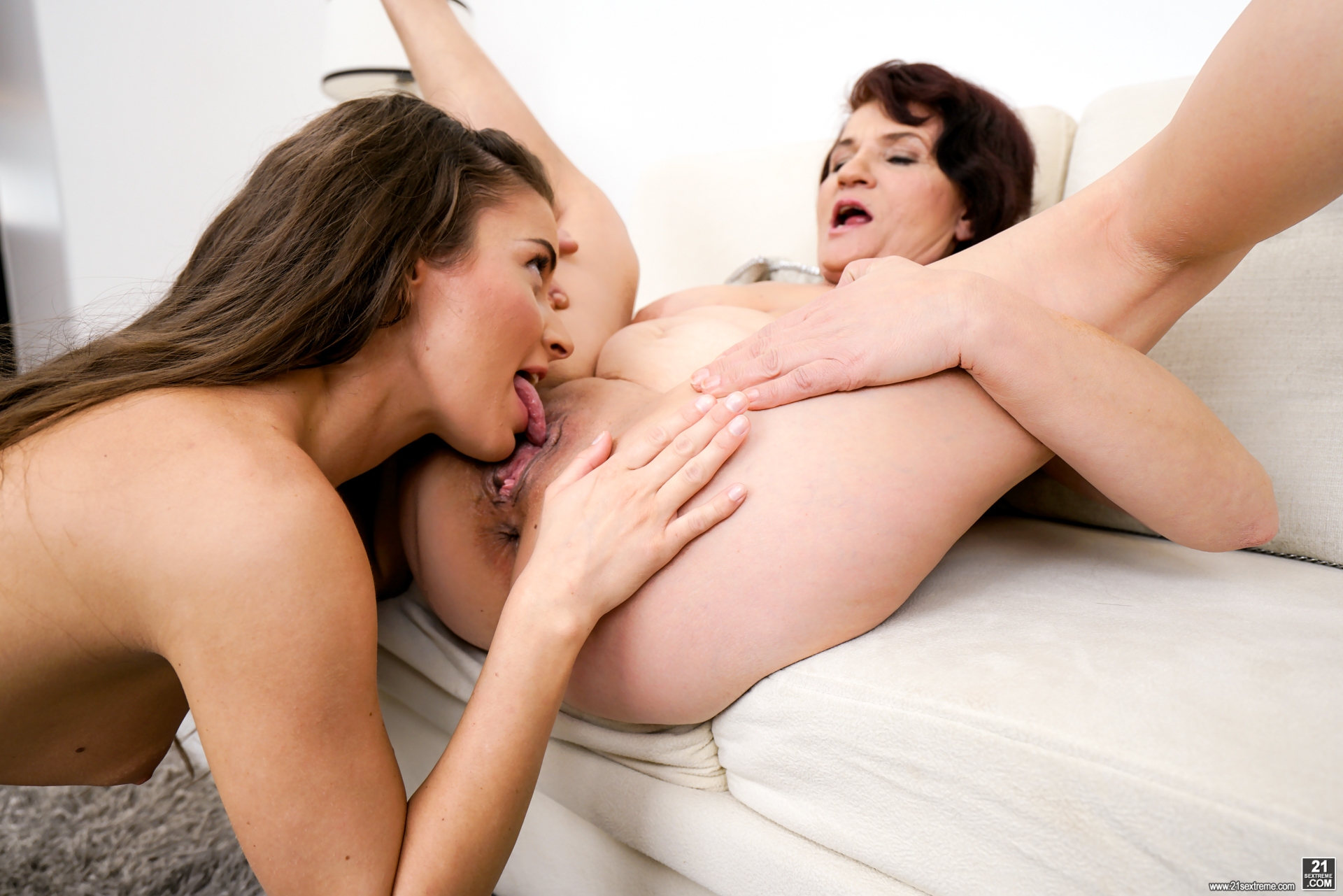 A Lady's Touch: Anita Bellini, Dolly Bee - Anita Bellini is a young nymph, slim toned body with natural breasts and a tight bubble butt. The one thing she does not have is experience, luckily, Dolly Bee the Lusty Grandma is ready to teach her everything a younger sexual student needs to know. Anita fingers the grannie's wet pussy, and then goes down to perform cunnilingus on the GILF. Soon, Dolly Bee takes her turn, and Anita explodes with sexual energy. Listen to the moans of sexual pleasure as these two ladies do what only ladies do best!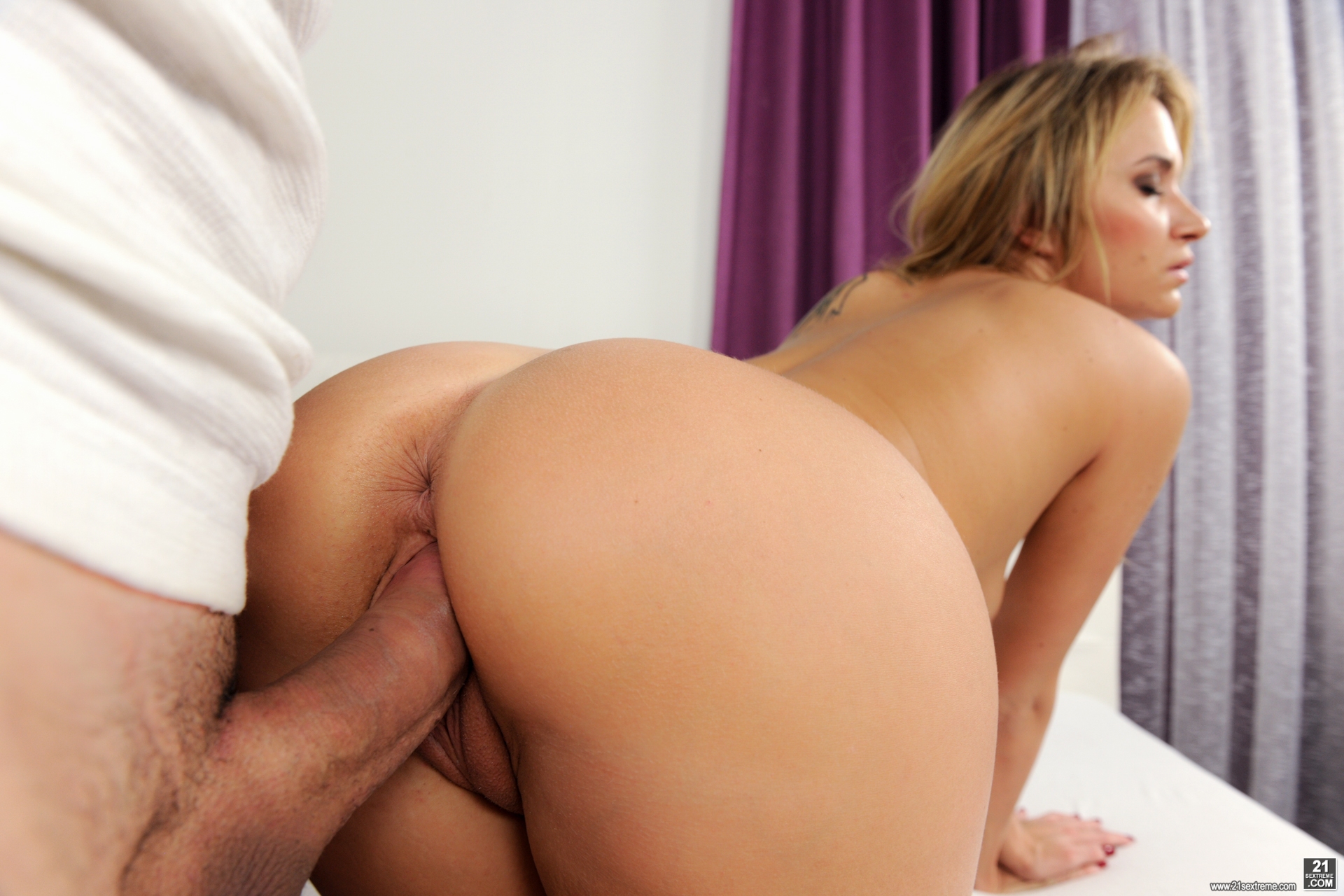 Petite Angel Piaff: Angel Piaff, Leslie Taylor - Angel Piaff gets pounded by Leslie Taylor in this new sex session from Zoliboy. Watch as she fingers and masturbates her wet pussy before letting Leslie devour her clit with his tongue. The pussy licking gets her all hungry for some dick, and soon she takes his cock deep-throat into her mouth. Finally, these two fuck away like rabbits in both doggy-style and missionary, before Angel rides him to completion as she moans with pleasure. Leslie explodes into her face with a POV facial finish. Hot stuff!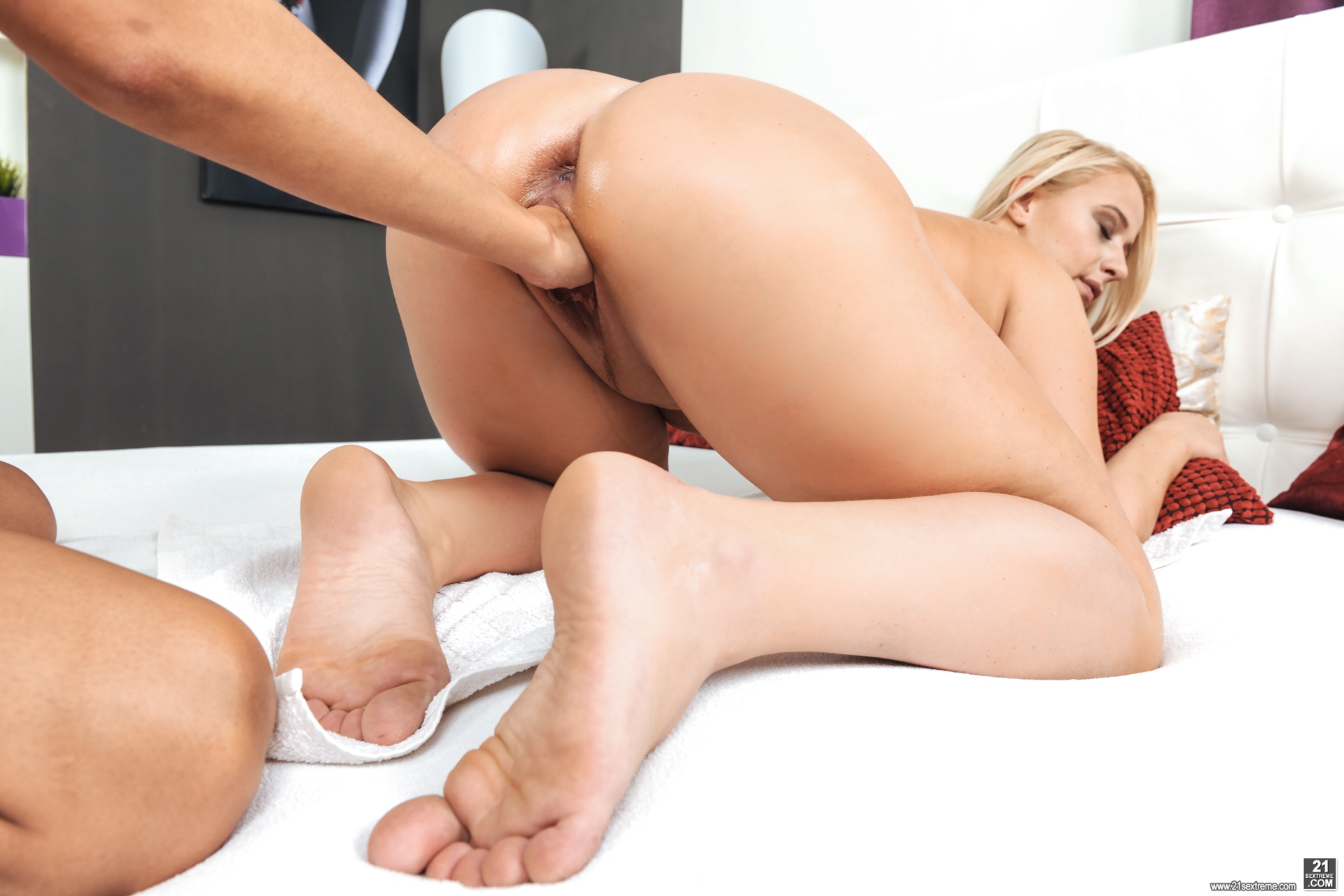 Big Blonde Booty: Lady Pinkdot, Paula Shy - Lady Pinkdot gets a new lesson in deep pleasure with Paula Shy. These two luscious lesbians kiss and make out before slowly tracing their tongues down to get to licking each other's pussies. After having a moment to show off her ravishing breasts, Pinkdot bends over to let Paula lick and finger her wet pussy. Soon we step it up to the next level of deep fisting action as Paula goes all the way down to the wrist. This blonde's booty has got all the junk to twerk and shake as she writhes around in orgasmic pleasure, savoring the sexy touch of Paula's fist.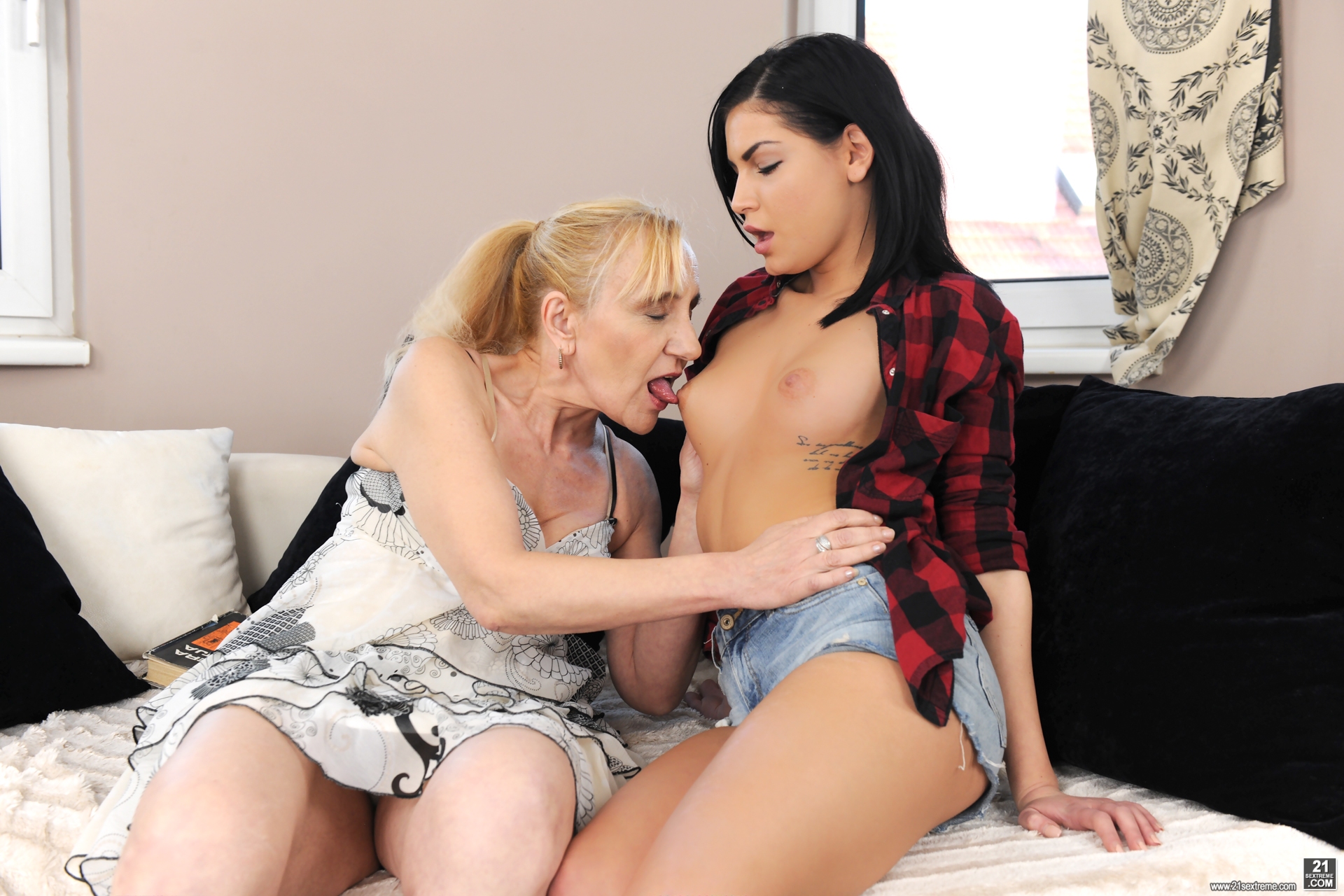 Learning with Nanney: Nanney, Annie Wolf - Annie Wolf needs a lesson in lesbian love, and wants to know more from someone with serious experience. Nanney has all the tricks she needs, and as they connect to embrace, these two suddenly take the next step for an electric kiss between older and younger women. Soon things gets extremely hot as this grannie goes for some pussy-licking action on Annie's wet snatch. Likewise the college babe starts kissing the grandma's body up and down while she moans with pleasure. Nanney takes an interest in Annie's hard nipples, before finally getting her young muse to climax and orgasm from her older lesbian sex skills, fingering their pussies simultaneously. Wow this is a hot lesbian grandma.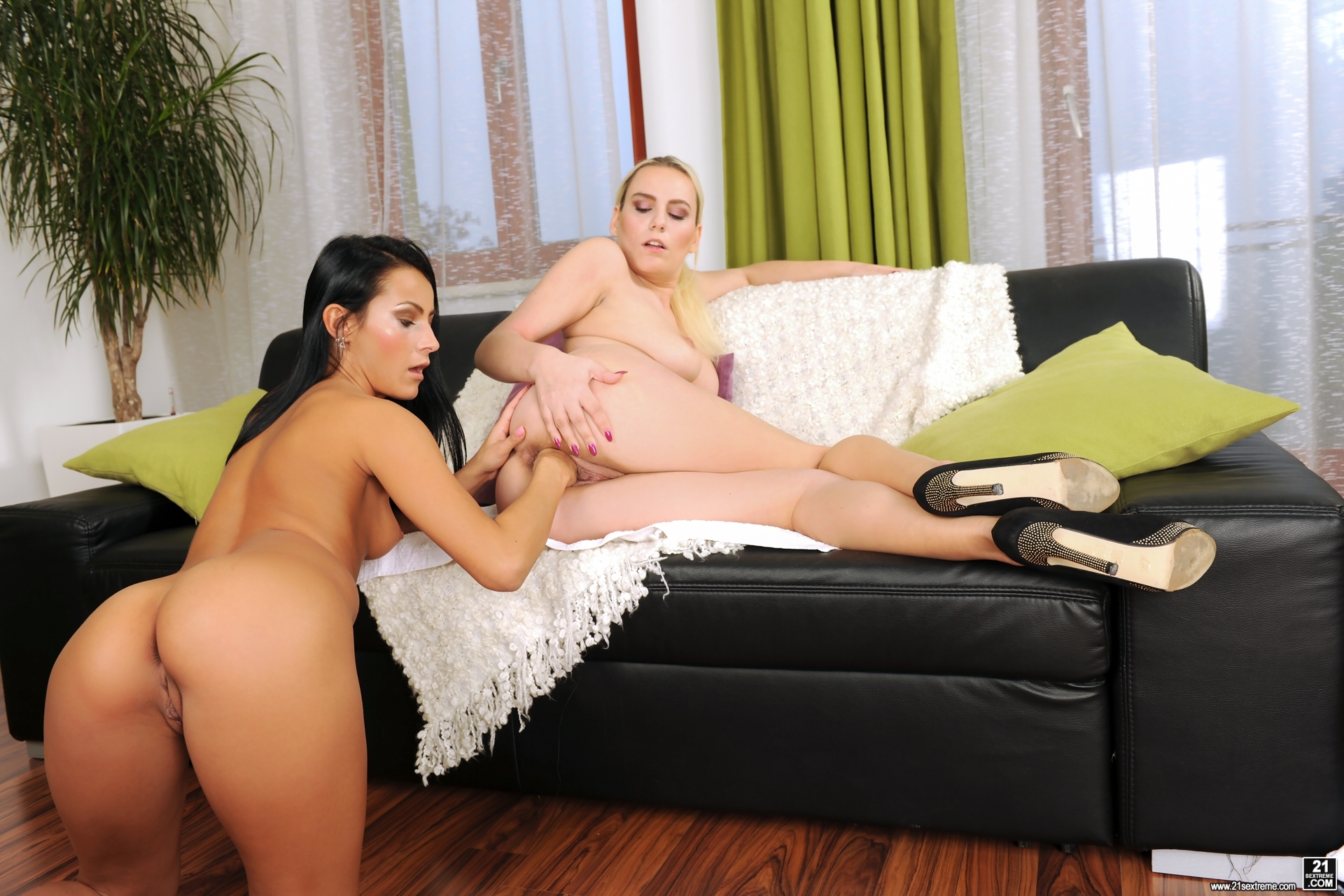 Lucky Lucy, Sexy Lexi: Lexi Dona, Lucy Shine - Lucy Shine and Lexi Dona are two lesbians set for some actions. Watch these two perfect babes kiss each other all over their natural breasts and tight bubble butts. This blonde brunette combo gets hot and heavy, as they licking each other's pussies and eat each other out. Soon we want to get deeper, and the lesbian love combo goes fist-deep in their stretched out pussies.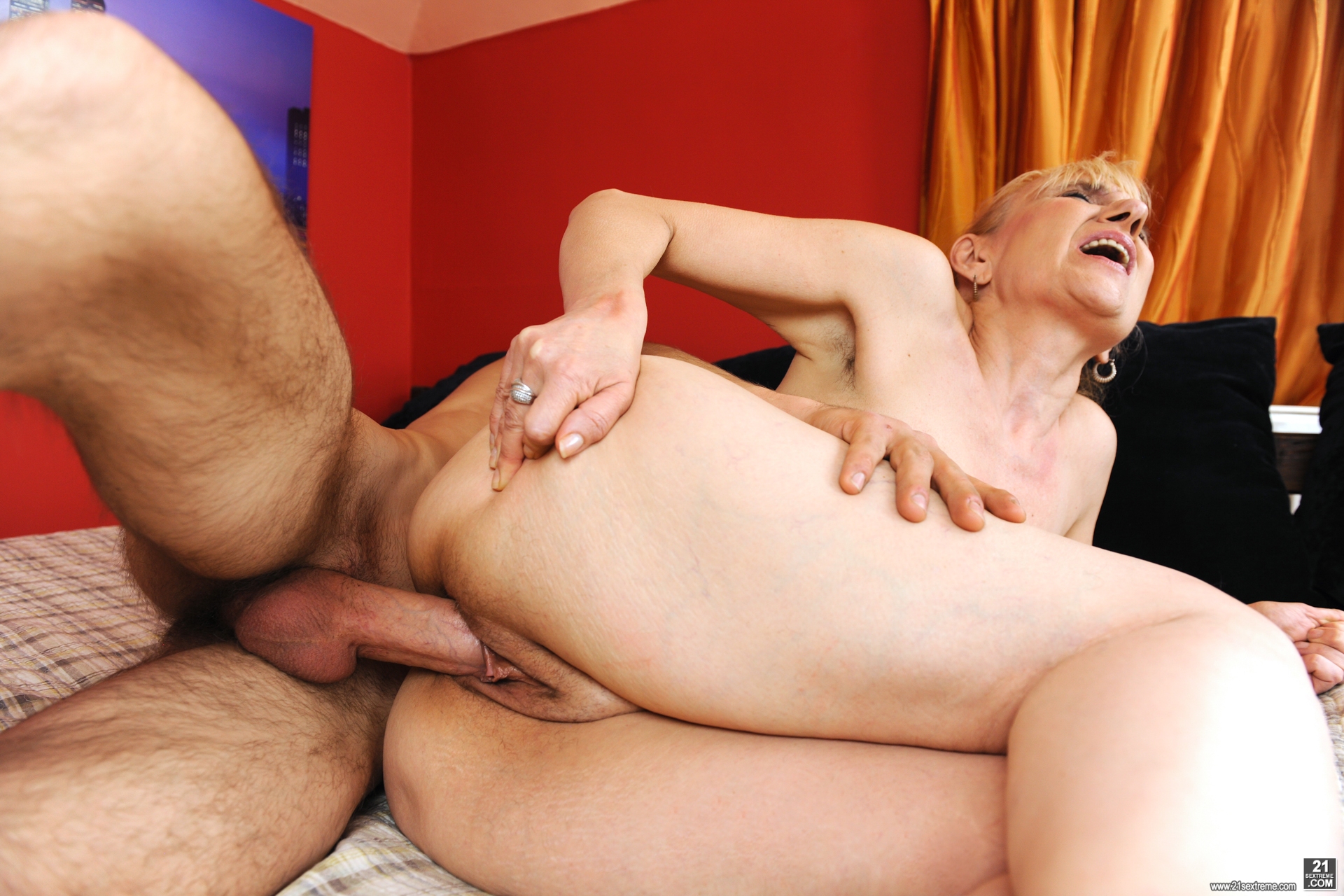 Grandma's Creampie: Nanney, Levy - Nanney is a naughty grandma, lusting after young men with a vengeance. Levy has a fondness for older ladies, when these two connect sparks fly. Watch as this insatiable granny gets her man to go down and lick her vintage pussy. After she's done polishing his stiff hard-on, Nanney slowly sits on it, taking more and more in until he's balls deep. The young stud rides her to multiple orgasms before blowing his load deep inside her. Grandma loves a creampie!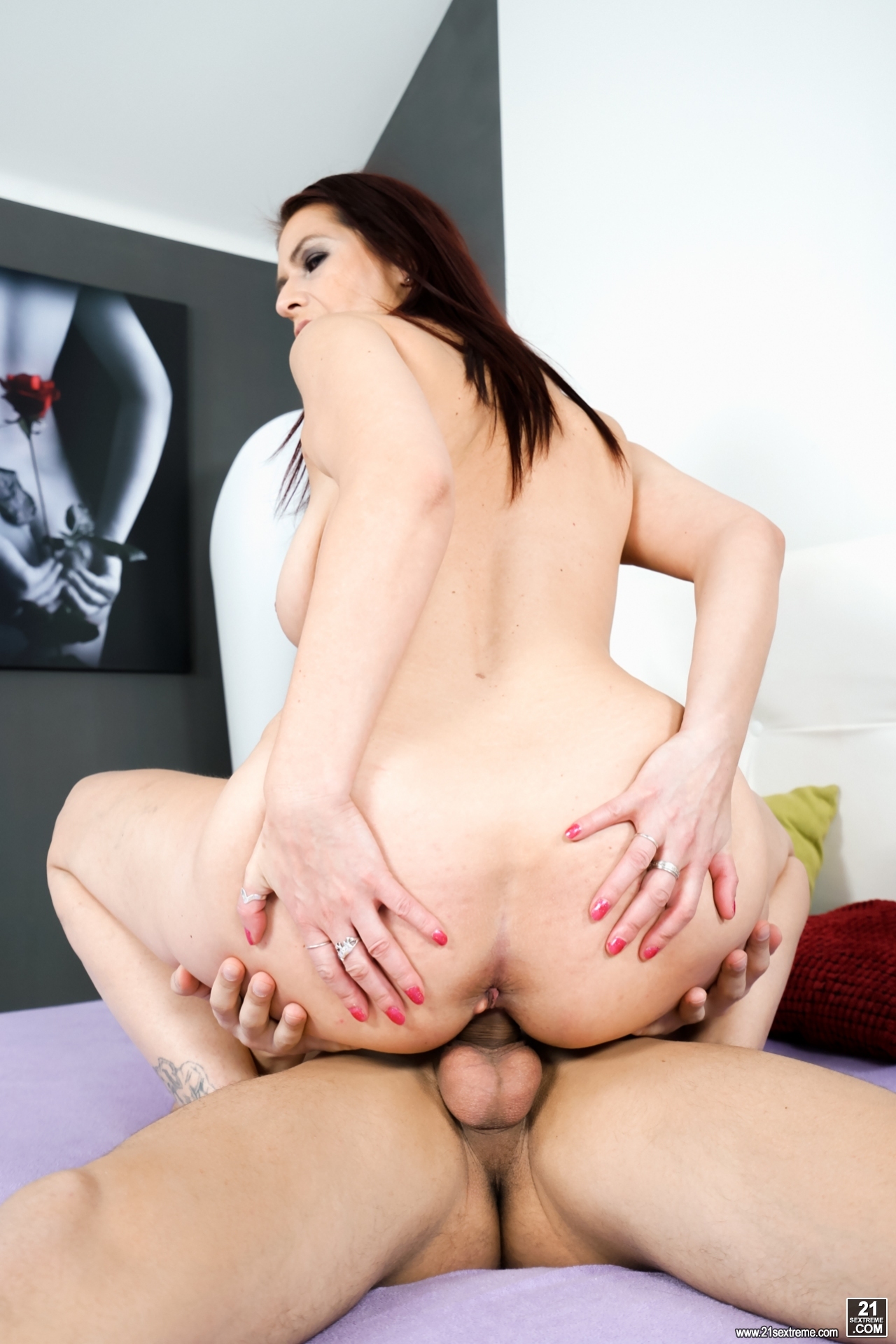 The MILF Next Door: Suzy Hot, Nick Vargas - Suzy Hot is a sexy grandma, a mega MILF, and one hot woman. Don Diego is lucky, and gets to slowly caress and kiss this brunette from her natural breasts down to her bubble butt. Watch this steamy scene unfold as the young lad gets all the sexual experience from a true veteran. He licks this lusty MILf while she moans with orgasmic delight. She takes him deepthroat into her mouth for a slick blowjob, and then rides him to screaming orgasm after orgasm. He finally blows his cumshot onto her face, she tries to suck up each drop but even at this age is barely satisfied. What a woman!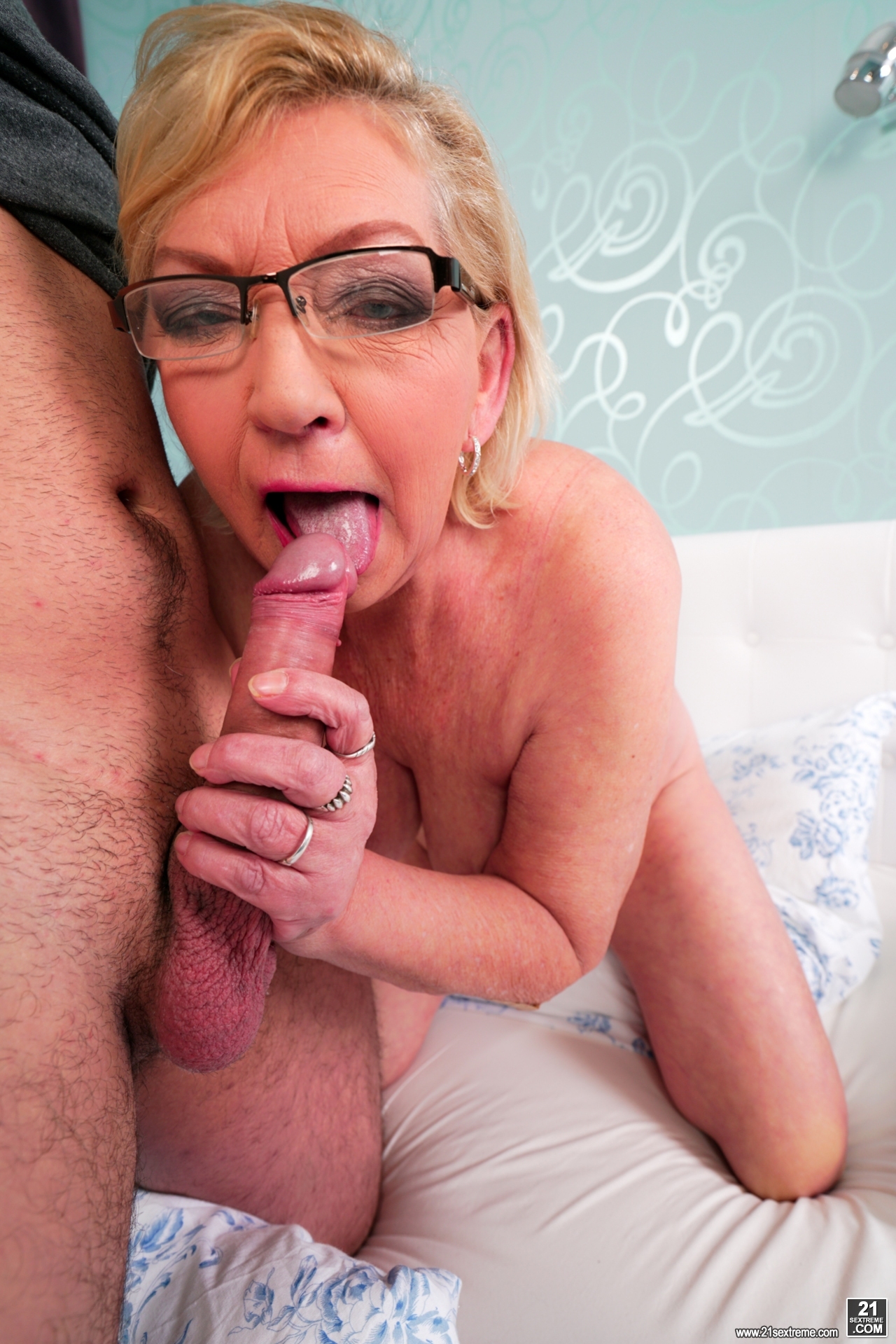 Granny's Gorgeous Tits: Irene, Rob - Irene has got a huge pair of enormous tits, and loves to massage them slowly while Rob watches. He takes out his cell phone and snaps a few naked pictures of this sexy grandma. The action intensifies as Irene bends over and Rob whips out his dick to take her doggy-style. Watch him blow his load all over her belly in this electric extreme scene.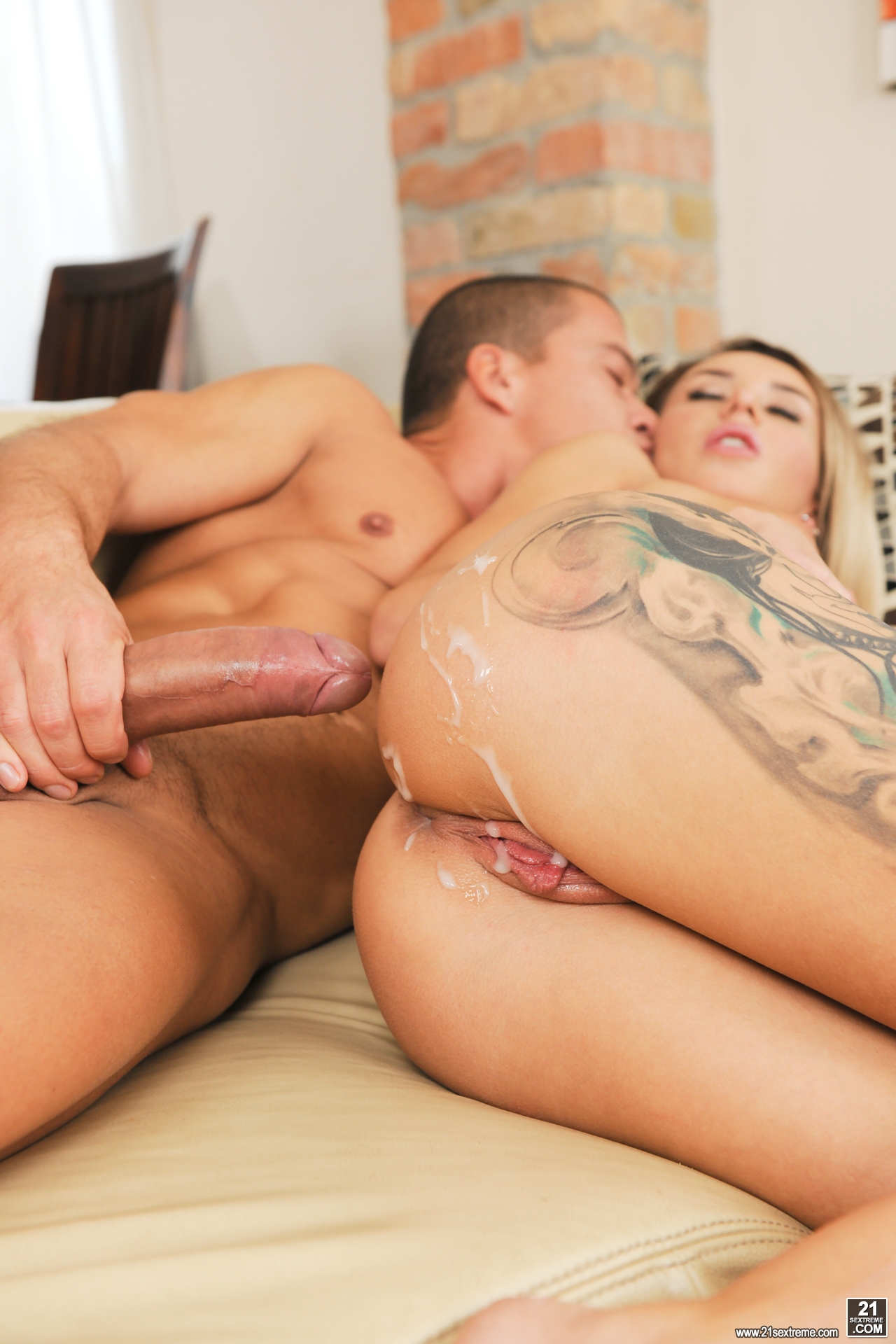 Piss then Fuck: Katrin Tequila, Matt Bird - Katrin Tequila lets out a stream of sensual urine for the camera before settling down to get fucked hardcore by Matt Bird. He kisses her petite figure up and down, savoring her feet and sexy toes before moving up to lick and kiss her perfect pussy and bubble butt. She is pleased by his skill and moves to return the pleasure by giving him a deepthroat blowjob. Now things take a turn for the hot as she goes astride Matt to ride his raging rod until he explodes. Katrin cries out with joy as she reaches orgasm again and again before Matt has finally had his fill and lets loose his load onto her tight tattooed ass.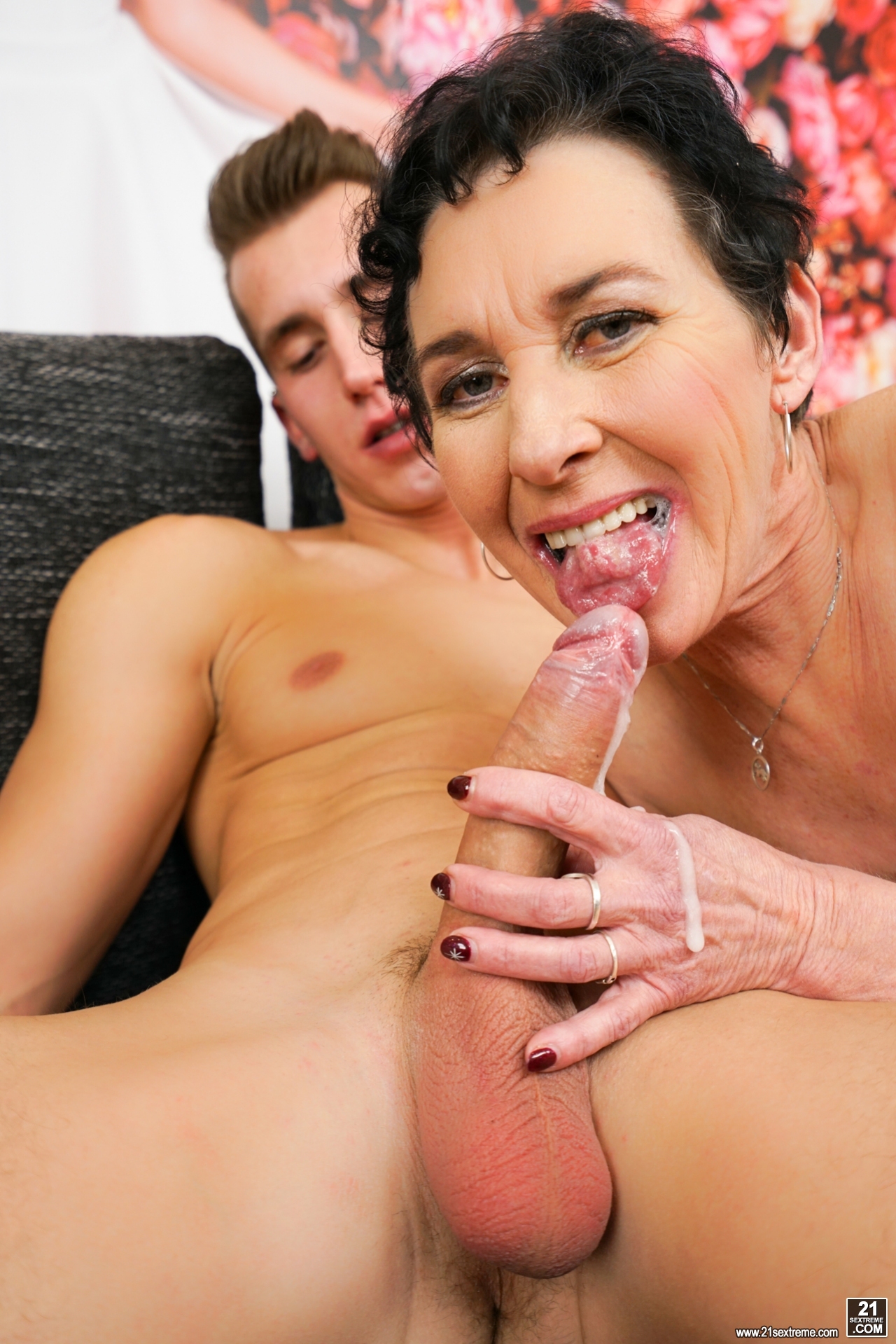 Granny gets the Cock: Pixie, Oliver - Oliver is bored at home, flipping through magazines with nothing to do. Good thing Pixie arrives nearly naked to kiss, caress and fuck him. This sexy grandma wants his teenage dick, and the older/younger combo makes for some sizzling sextreme action. Pixie goes down deepthroat on the younger cock, taking it all in with her experience and golden age blowjob skills. Oliver kindly returns the favor by licking her pussy. Soon we switch to going hardcore on the couch, as Oliver rams his raging lusty dick into the older ma'am over and over while she moans in ecstasy. She rides him to completion, and then swallows the rest. She stills knows how to do it boys!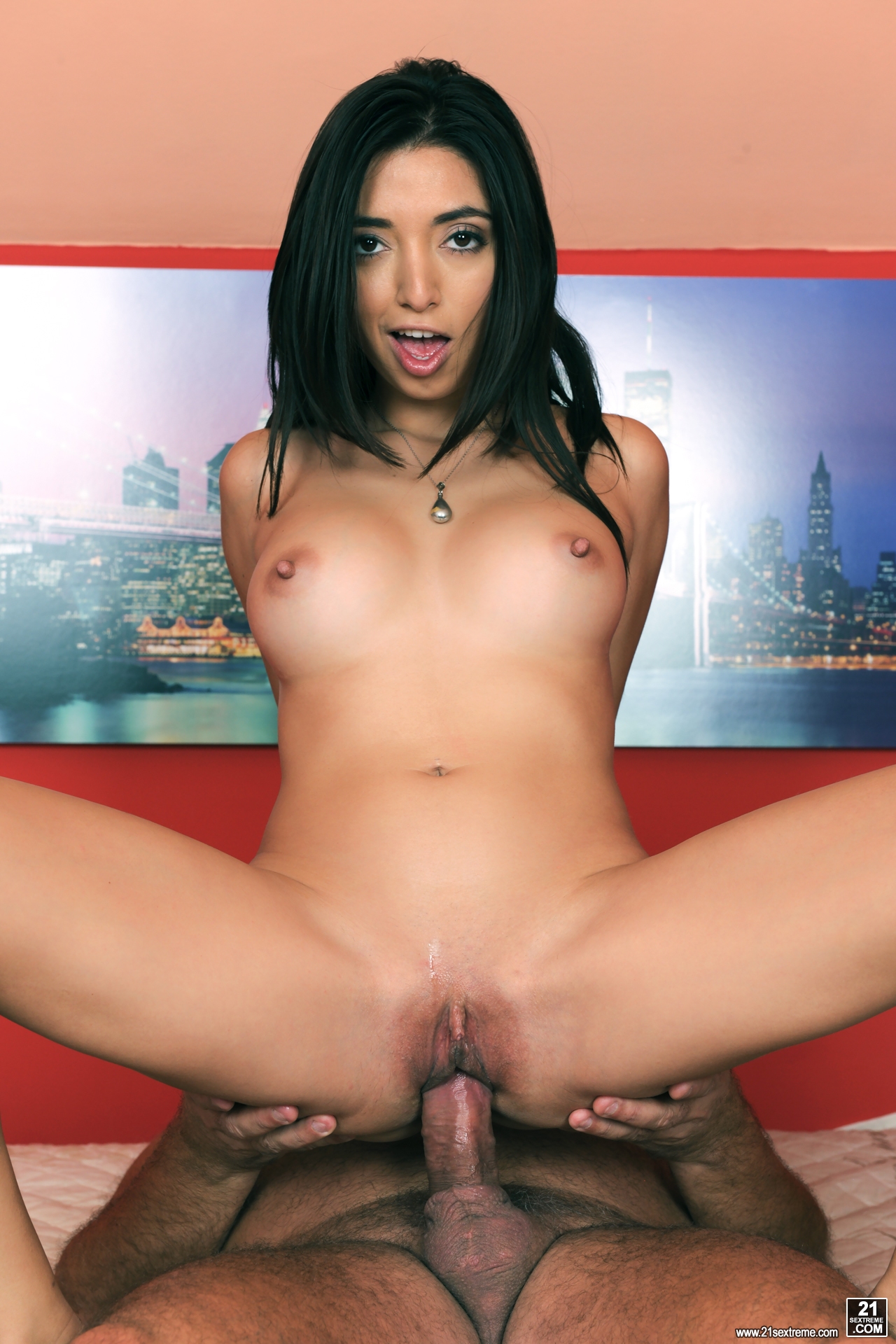 Games with Grandpa: Frida Sante, Albert - Frida Sante and Albert are enjoying a spirited game of Yahtzee on the bed, but after a few rolls of the dice, she wants something a little more hot to play with. Her petite teen bod is exactly what this horny grandpa needs, and he strips her down to reveal large perky breasts. Like a jolly old man with a happy red nose, Albert explodes with joy at the sight of her perfect slim and sleek body. After licking her pussy, and then enjoying her teen deepthroat blowjob, Albert starts pounding her pussy while she moans and rides him. This sexy silverback finally gets to unload his lust onto Frida's face as he blows his load for a big sticky facial finish.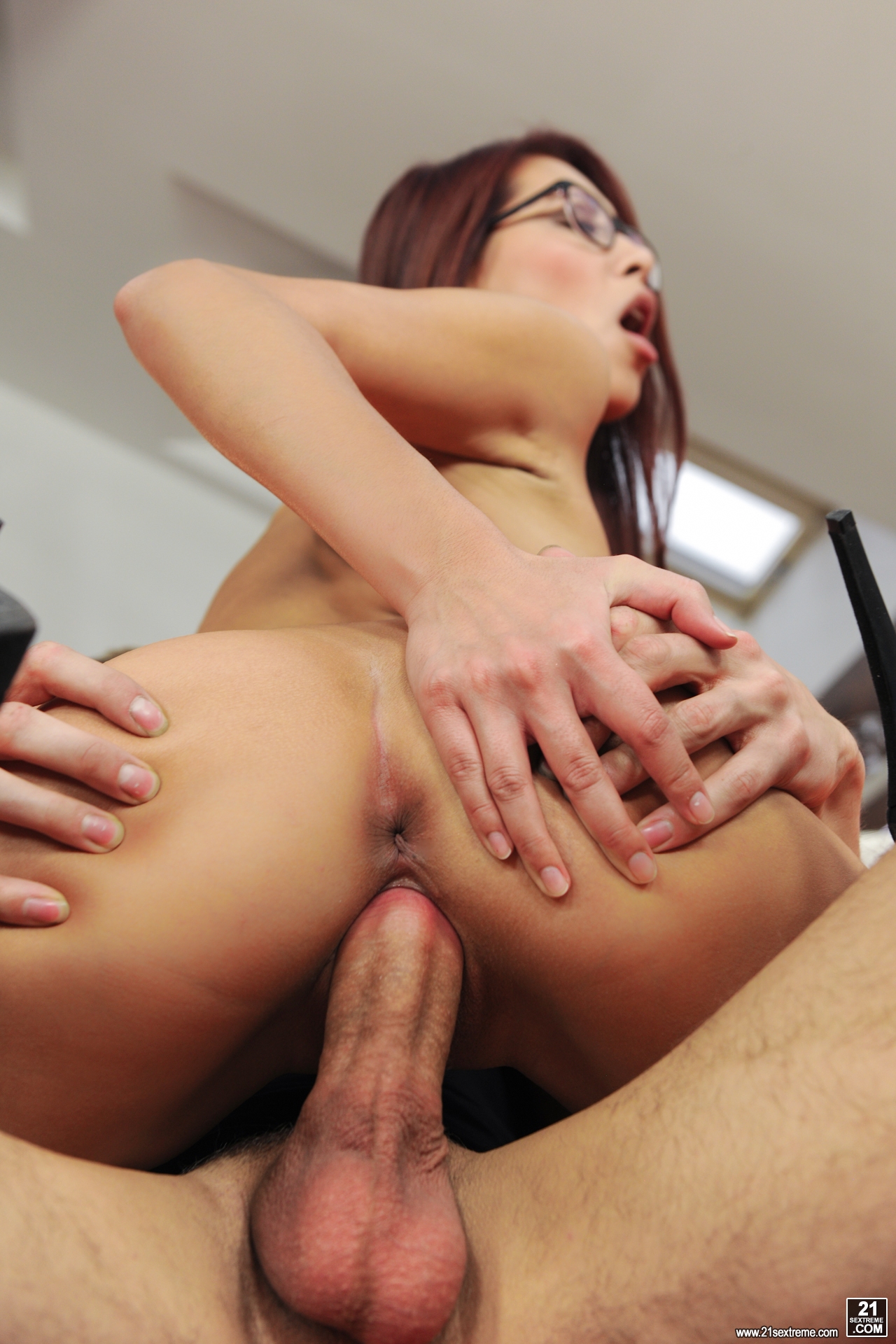 Banging the Nerd Girl: Paula Shy, Daniel G - Paula Shy is a sexy babe with huge natural breasts, and she wants to get a little closer to her man before getting into an all-out fuck session. Watch as her hot nerd glasses make this slim petite girl all the more irresistible as she licks, kisses and sucks to her lust's content. Paula offers her sexy bubble butt for some rimming as well as pussy licking before going down deepthroat on her man for an intense blowjob. She rides him reverse cowgirl and cries with pleasure as he slams that pussy harder and harder. She gets plowed in the cooch doggystyle and missionary before giving the camera a sexy POV blowjob facial finish. Wow that was hot!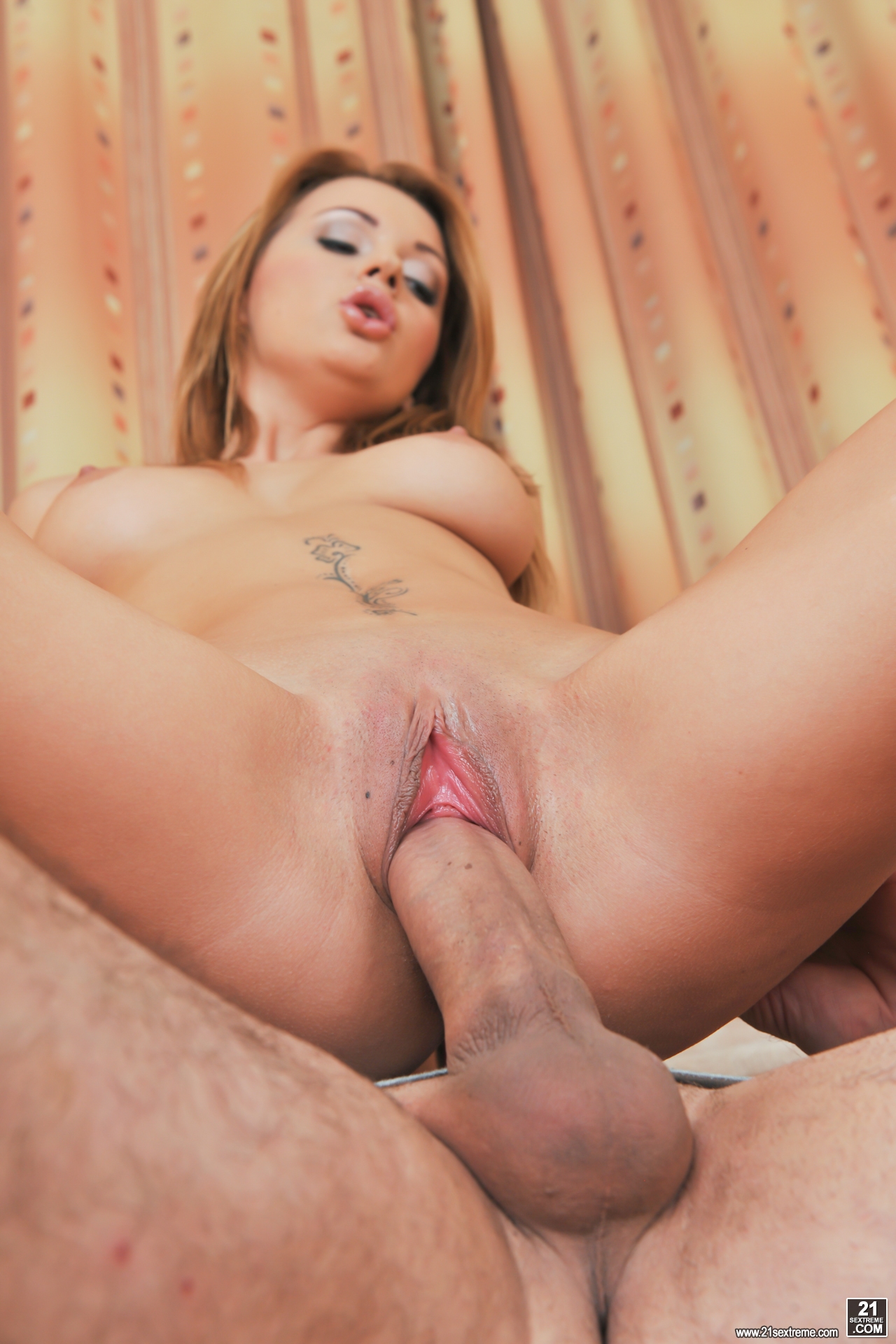 Wreckless in the Rec-room: Emily Thorne, Leslie Taylor - Emily Thorne gets her pussy destroyed by Leslie Taylor, banging in every position. On the rug, on the couch, in every way, these two taste and pound each other brainless. Those beautiful natural breasts of hers bounce up and down as he shakes her whole body with his thrusting. Watch for the POV facial finish and see Emily swallow up the mega load from Leslie whole.


Movie Galleries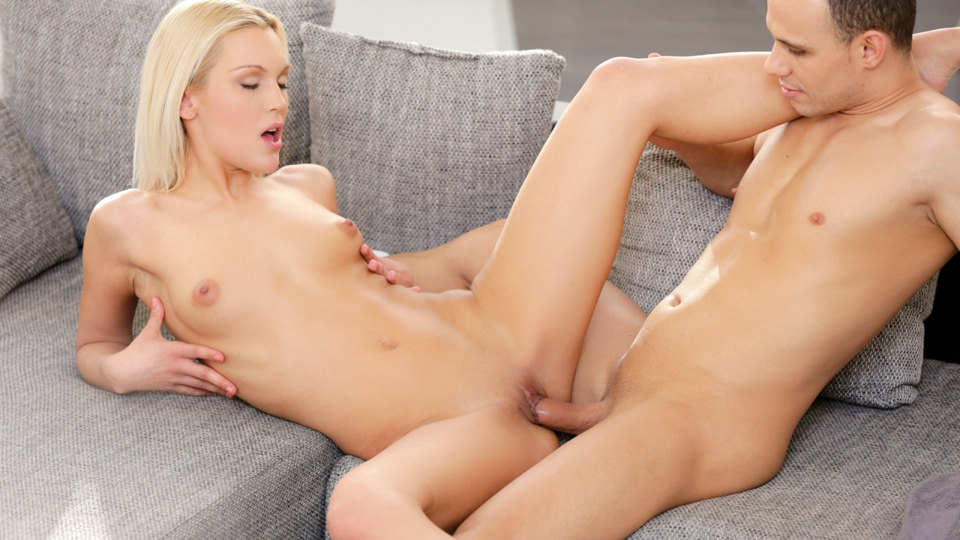 Sweet Cecilia Scott: Cecilia Scott, George Lee - Cecilia Scott is a real catch - a beautiful young blonde babe with natural breasts that would make an angel jealous. George Lee walks into the room, admiring his prize, watching as she caresses her supple tits. They embrace, and as the layers fall off, the sensual love-making begins. Cecilia takes George's dick into her mouth and deepthroats it while massaging his balls with her hand. He returns the favor by licking her wet pussy and fingering it at the same time. He pounds her wet snatch right on the couch, then she rides him reverse cowgirl while moaning in pleasure. Finally he takes her doggy style, pounding her from behind until he blows his load right onto her sweet little pussy.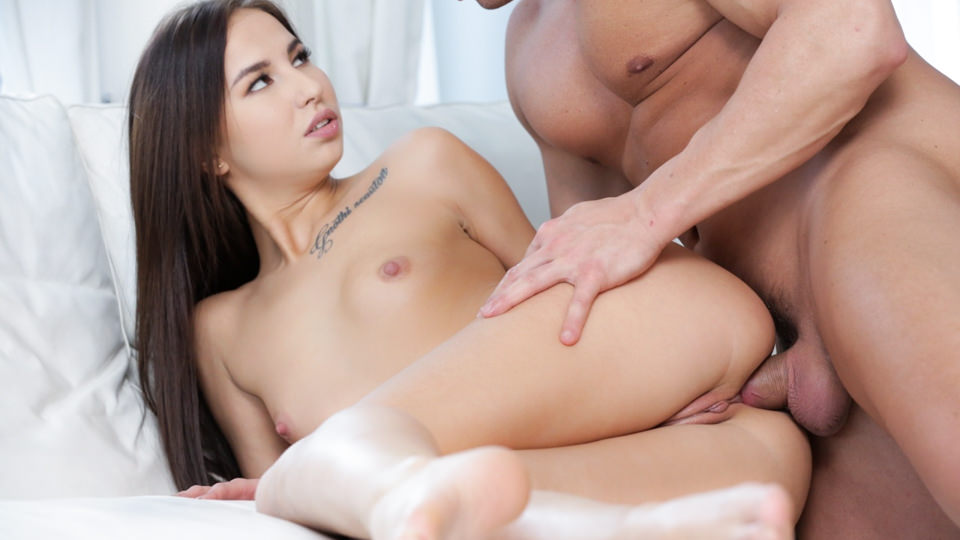 Angelic Anal Lust: Selena Mur, Ridge - Selena Mur struts around the room, showing off her smooth teen body, wearing a sexy white lace outfit. Ridge arrives wearing only a towel and embraces his anal angel. We strip off her bra to reveal beautiful perky breasts, and then place her perfect bubble butt on the couch to lick out her wet pussy. Ridge fingers her pussy and asshole, and then brings out his dick for her to suck on and deepthroat. He starts banging her in the ass, bringing her to anal orgasm while stretching her gaping anus.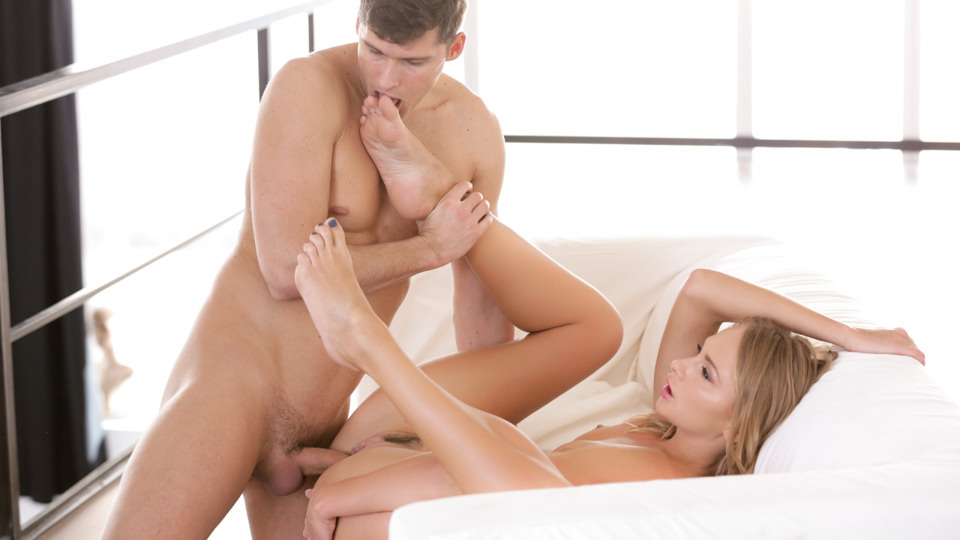 Ivana's Sexy Souls: Ivana Sugar, Kristof Cale - Ivana Sugar is slowly snapping shots of her sexy feet, sending them upstairs to her man Max Fonda. Those sleek souls and tantalizing toes just do the trick to get him aroused. Max drops his work and heads down the stairs to embrace Ivana, his blonde babe - an angel in white lingerie. She wraps her toned tan legs around her man, letting him worship her feet, kissing and licking each toe. He gets so hard from the foot worship that he whips out his dick and starts to lick her pussy. She moans with pleasure as he flicks his tongue on her clit. After a deepthroat blowjob and more teasing, they finally move to the couch and begin fucking in earnest. Ivana rides Max's dick as she comes again & again. He too, comes in turn, leaving a sticky cumshot streak across her sexy little feet.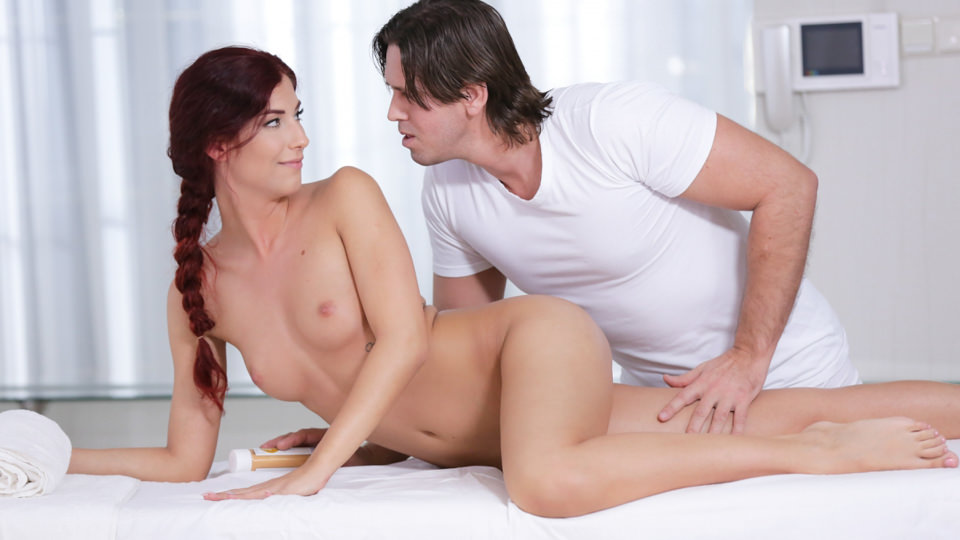 Sensual Oil Massage: Shona River, Thomas - Shona is just in time for her massage appointment with Thomas, and her skin is tingling with energy. He slowly presses his strong hands over the supple curves of her body, squeezing that tight bubble butt, and tracing his fingers over her toned smooth legs. He gently slips inside her pussy and starts fingering her while she moans with pleasure. Hungry for more, Shona grabs Thomas' cock and takes it into her mouth deepthroat for a reciprocation of the pleasure. Finally Shona gets fucked by her masseuse right on the table, taking his shaft deep within her pussy. She rides him and her perky natural breasts bounce with the motion, until Thomas needs to explode and burst his semen onto her pussy.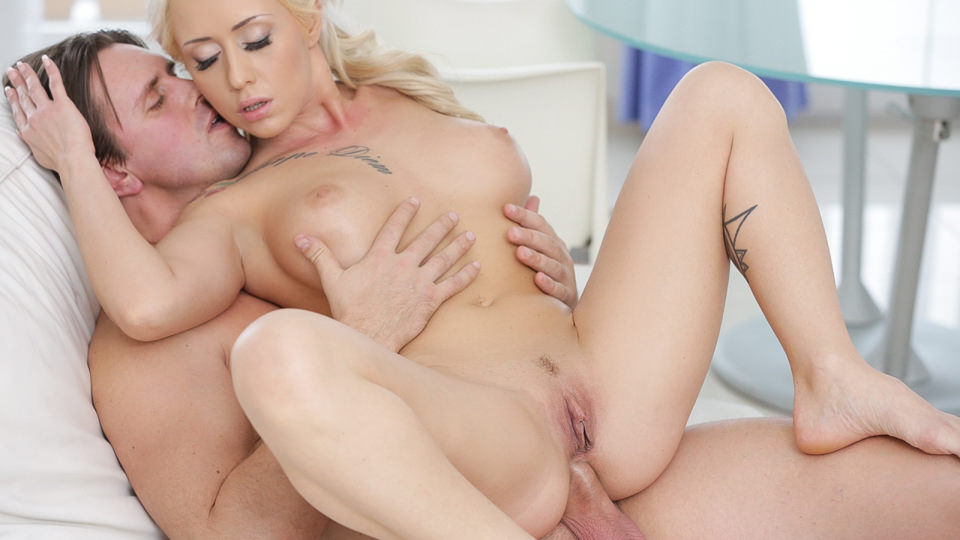 Blonde Anal Ecstasy: Christina Shine, Thomas - Christina Shine is a blonde bombshell, with a nice round ass and large juicy tits. Thomas just wants to help himself, and walks over to caress and gobble up every inch of her sexy body. She takes his dick into her mouth for a deepthroat blowjob, and he returns the favor, licking her wet pussy. But then the real action begins, and he starts to rail her anus with his huge dick. Christina lets out little moans of pleasure as Thomas plows her ass with thrusts of animal heat. Watch this natural beauty get banged well, topped with a sticky cumshot all around that tight little asshole.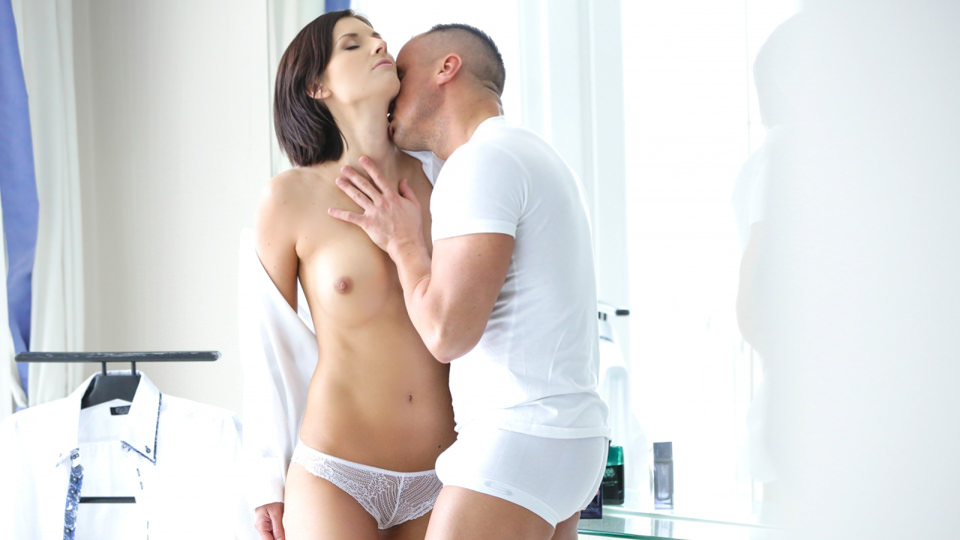 Mirror Mirror: Jennifer Jane, Ridge - Jennifer Jane inspects her perfect breasts and beautiful body in the mirror, asking herself, who is the prettiest of them all? In walks Ridge with a very hard and raging testimonial to her beauty. Jennifer spreads her legs wide, offering her wet pussy for him to please.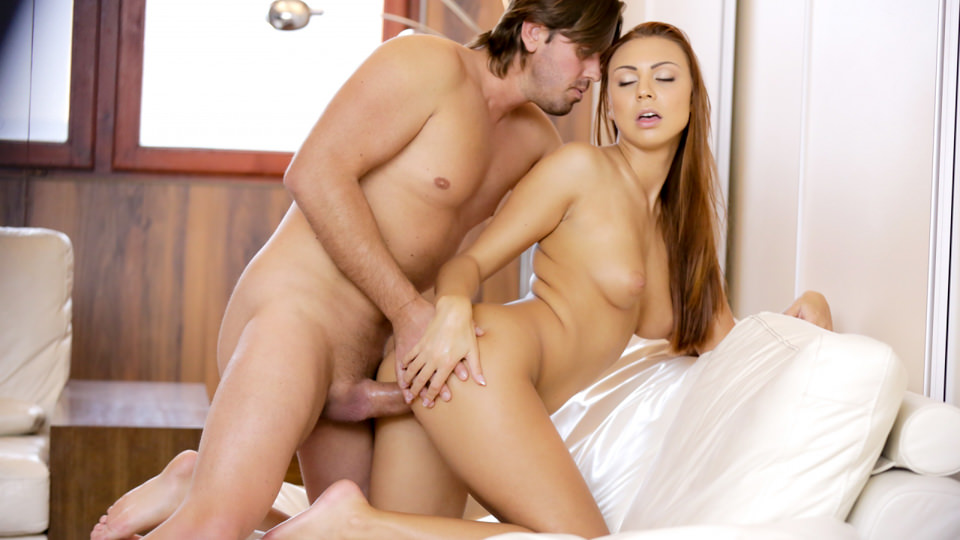 Au Naturel: Ornella Morgan, Thomas - Ornella Morgan is bored watching Thomas read on the couch, so she decides to initiate a little casual afternoon sex. She takes off her top, revealing supple natural breasts, and tells Thomas with one motion of her index finger that he better come over now. The big man complies, squeezing her natural tits, and then licking her already wet pussy. The cunnilingus makes her moan, and hungry. Soon she devours Thomas' huge dick with a deepthroat blowjob, but she's still hungry for more. He lays back on the couch as he fucks her missionary, slamming that soft pussy with his dick. Her swollen vagina is practically raining on the furniture as she has orgasm after orgasm. Thomas finally has had his fill, and unleashes his load with a cumshot into her waiting open mouth.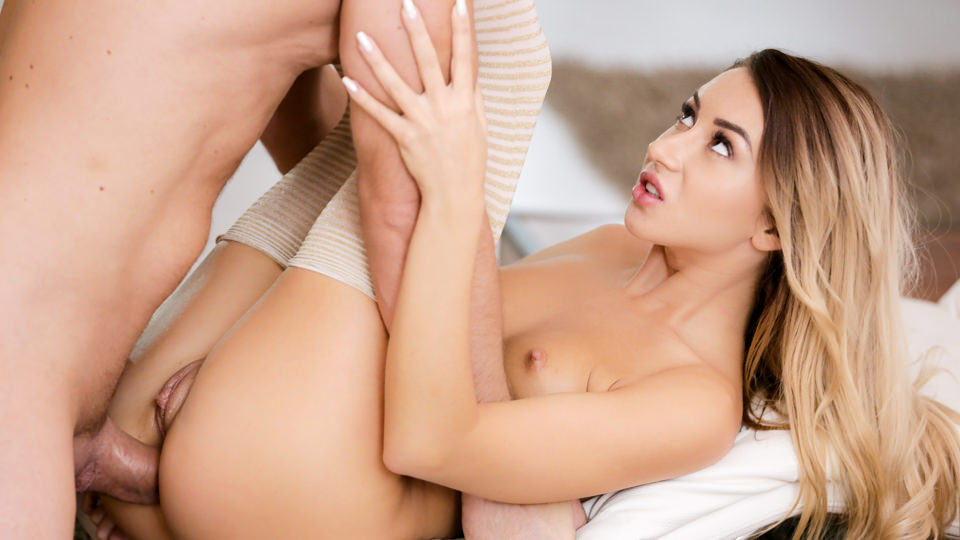 Sexy Slim Stockings: Katrin Tequila, Thomas - Katrin Tequila is a petite babe with perfect perky natural breasts. She slowly vamps her long sexy stockings for the camera, curled up on her couch like a minx. Thomas arrives like a bull in heat, ready to mount this beautiful blonde specimen. He licks her pussy, and then receives her mouth going deepthroat for a hot blowjob. Finally, big Thomas takes his monster shaft and slowly plows it into Katrin's ass. She throws her head back in both pleasure and apprehension - it's almost too big to fit in her bubble butt!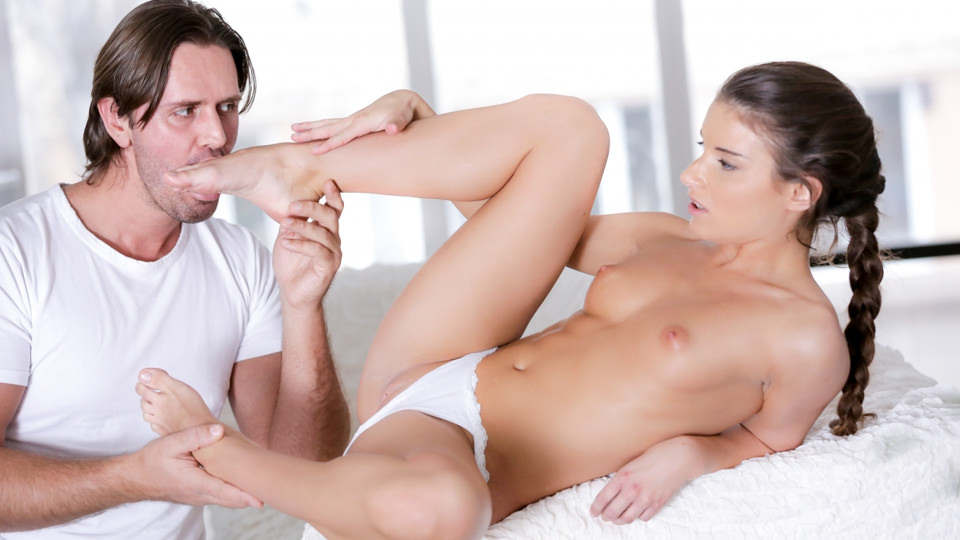 Worshiping her Toes: Anita Bellini, Thomas - Anita Bellini has the body of a goddess, slim toned skin and small natural breasts. Thomas naturally bows down to worship her glory by kissing and caressing her feet and tender toes. The foot worship continues until both are sufficiently aroused to begin another holy ritual. As Anita slowly gives Thomas a footjob through his jeans, he leans in to lick her wet pussy. Soon Thomas' fly is unzipped and Anita is fondling his dick with her naked feet. Watch some incredible flexibility as she manages to give him a deepthroat blowjob while simultaneously wrapping both her feet around the base of his throbbing shaft. The final cumshot dribbles onto her tender toes, completing Thomas' offering to the goddess.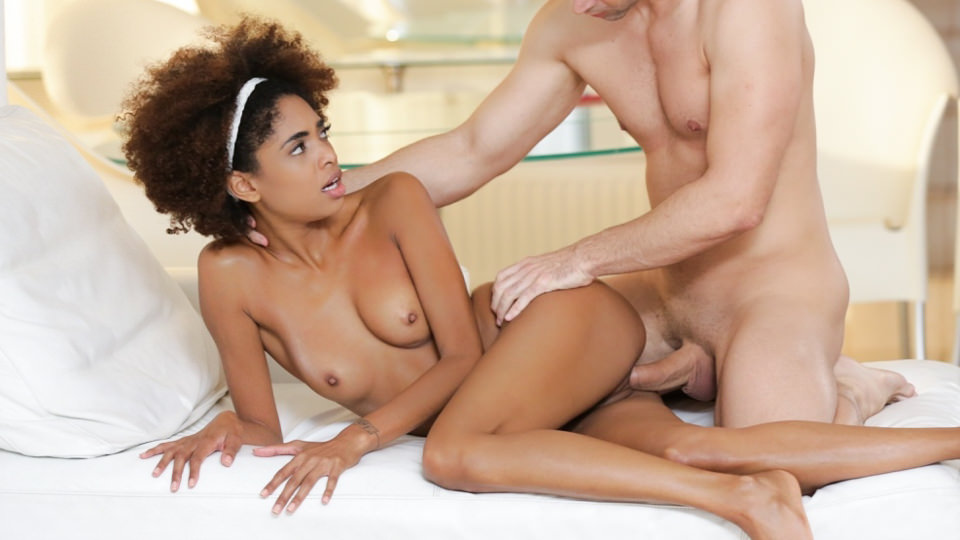 Interracial Lust: Luna Corazon, Toby - Luna Corazon is idly browsing her smart phone when Toby arrives, randy and ready for sex. She has the same thing on her mind, as we see her nipples harden on her small perky breasts. Toby bows down to worship his goddess, softly licking her tender wet pussy. The cunnilingus drives her wild, and she soon returns the favor and sucks his cock deepthroat. Toby takes her missionary on the couch while she cries out with pleasure. They then switch to doggy-style, cowgirl and then reverse-cowgirl for a full set of sexual position exercise. Filled to the brim with such love-making, Toby finally unleashes his spunk all over Luna's delicate perfect breasts. A sensuous start to the day.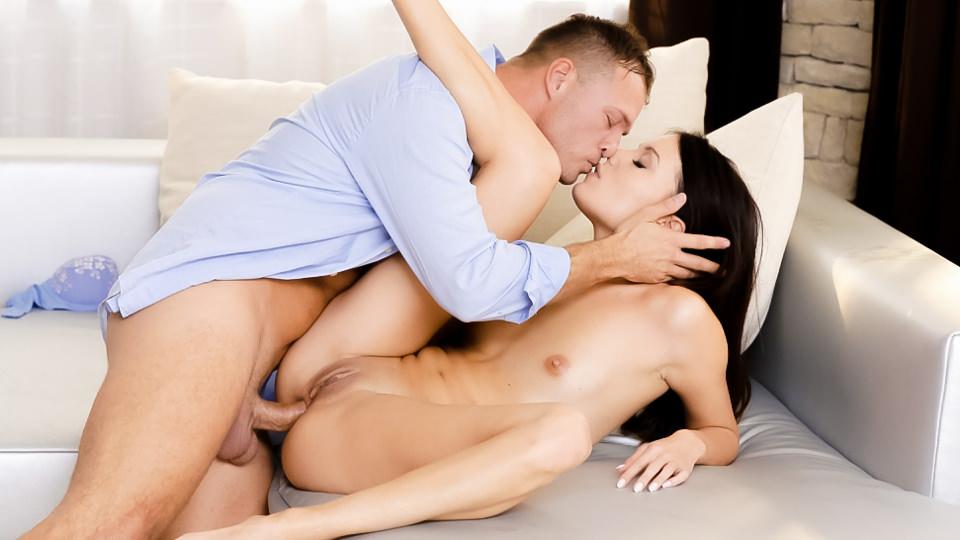 Coffee and Caramel: Roxy Dee, Clark - Roxy Dee wants her man alert for a serious hardcore sex session, so Clark loads up on a few cups of caffeine while watching her try on different panties and lingerie for his pleasure. Soon, their bodies succumb to their natural urges, and Clark takes Roxy right there on the rug, then the couch. She sucks his throbbing cock right down to the base of the shaft, with a deepthroat blowjob that would make any man spill their beans. Fortunately Clark is a little hardier than most, and maintains himself enough to fuck her cowgirl as she moans with pleasure at his sensual slow thrusts. Roxy has one special weakspot - her lust for anal sex. Clark obliges and bangs her asshole until her anus is stretched out and she cries out in ecstasy. Finally, Clark's cup is full, and he lets his liquids out all over her beautiful mouth for a facial finish. Hot stuff!!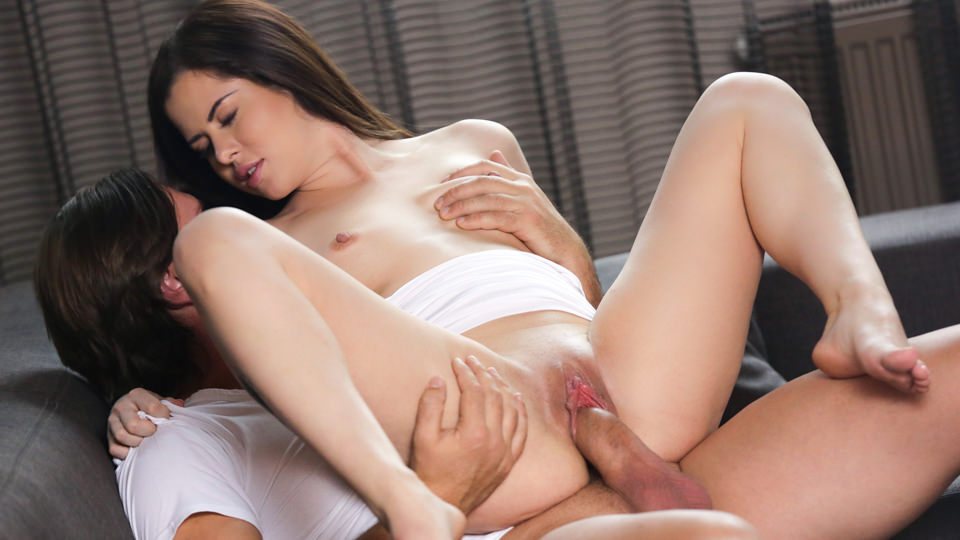 Nubile Tease: Cassie Right, Thomas - Cassie Right slowly soaks in the start of the day, sipping some tea as she walks around the apartment, her nipples just visible through her underwear. A gorgeous curvy teen that just knows how to tease Thomas into submission. He comes around and slowly caresses and kisses her supple neck. As things heat up, watch her undress to reveal her large erect nipples, and then take Thomas' erection deepthroat for a sensuous and slow blowjob. Thomas returns the favor as he licks her wet pussy while she moans. The heat is too much, and she takes him missionary and doggy-style right on the couch, before finishing him off with a handjob to a facial. Thomas blow is load, but it seems he left Cassie wanting and licking for more...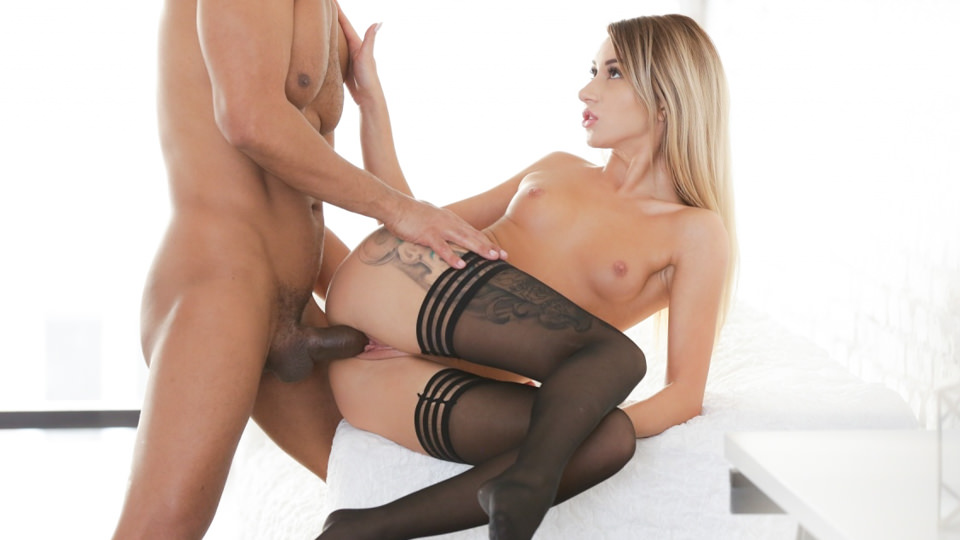 Titillating Tequila: Katrin Tequila, Tony Brooklyn - Katrin Tequila is a sexy tattooed temptress with a slim petite figure and a tight bubble butt. She slowly caresses her perfect curves, savoring her smooth skin and tight pantyhose. She leans over the balcony railing, letting the nipples on her small natural breasts get hard in the air. Tony Brooklyn arrives to offer her his hard cock; just the thing she was lusting after. She takes his dick with a deepthroat blowjob. He returns the favor with sweet cunnilingus on her wet pussy. These two soon get to fucking each other right on the rail; Tequila moans with pleasure as he bangs her doggy-style.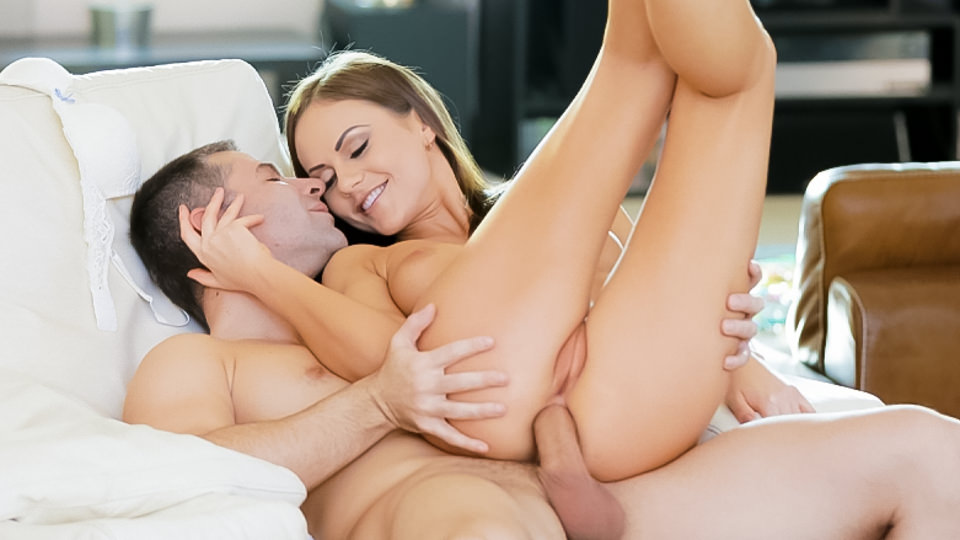 Tina's Tight Ass, Scene #01: Tina Kay, Toby - Tina Kay is blessed with angelic assets. Walking slowly around the room in her lacy white lingerie, one cannot help but fall under the spell of her natural breasts, bubble butt and slim petite beautiful figure. Toby is a lucky man, and as he approaches this soft angel, his delicate touch slowly caresses and kisses her butt with his tongue. Soon he is rimming this brunette babe with an intensity that makes her breathe harder and faster with each stroke. She takes his dick down her deepthroat in return, but soon the real action will begin. Toby takes her doggy-style from behind, pounding her anus with all his lust while her asshole getting stretched out by his powerful thrusts. After fucking like lusty rabbits, Toby at last blows his sperm all over Tina's perfect asshole as she purrs with satisfaction.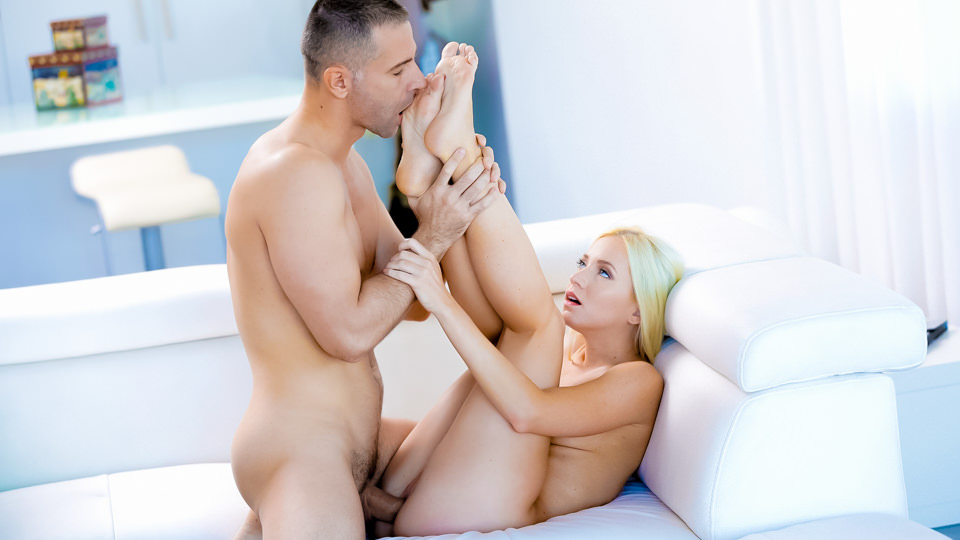 Worship her Lordship, Scene #01: Kiara Lord, Toby - Kiara Lord is that perfect natural blonde; endowed with ripe large natural breasts and a sexy bubble butt. She toys with a new package when Toby arrives to present one of his own. She's happy to oblige her man, but only if he worships her feet sufficiently. He bows down to oblige, and kisses each foot with a sensual tenderness that makes her purr softly in response. Things get heated, and soon the platinum queen is giving our Toby an intensely erotic footjob. Watch this scene unfold, as Toby hammers Kiara's wet pussy while she teases him slowly with her toes, and the soft soles of her feet.


Want some more? Check the site.
| | | |
| --- | --- | --- |
| | Older | Newer | |