ASR PREMIUM - Free Porn Movies and Free Porn Images
ASR Premium offers Free Hosted Galleries of sample porn movies and photos for FREE. We collect and offer the high quality samples from millions of galleries on daily updating.
It's the best website of cosplay VR porn offering awesome cosplay and parody of the famous game, drama, movie characters in 3D virtual reality.
Special Offer: [Check the Price Here]
[Click on the picture to see all the samples]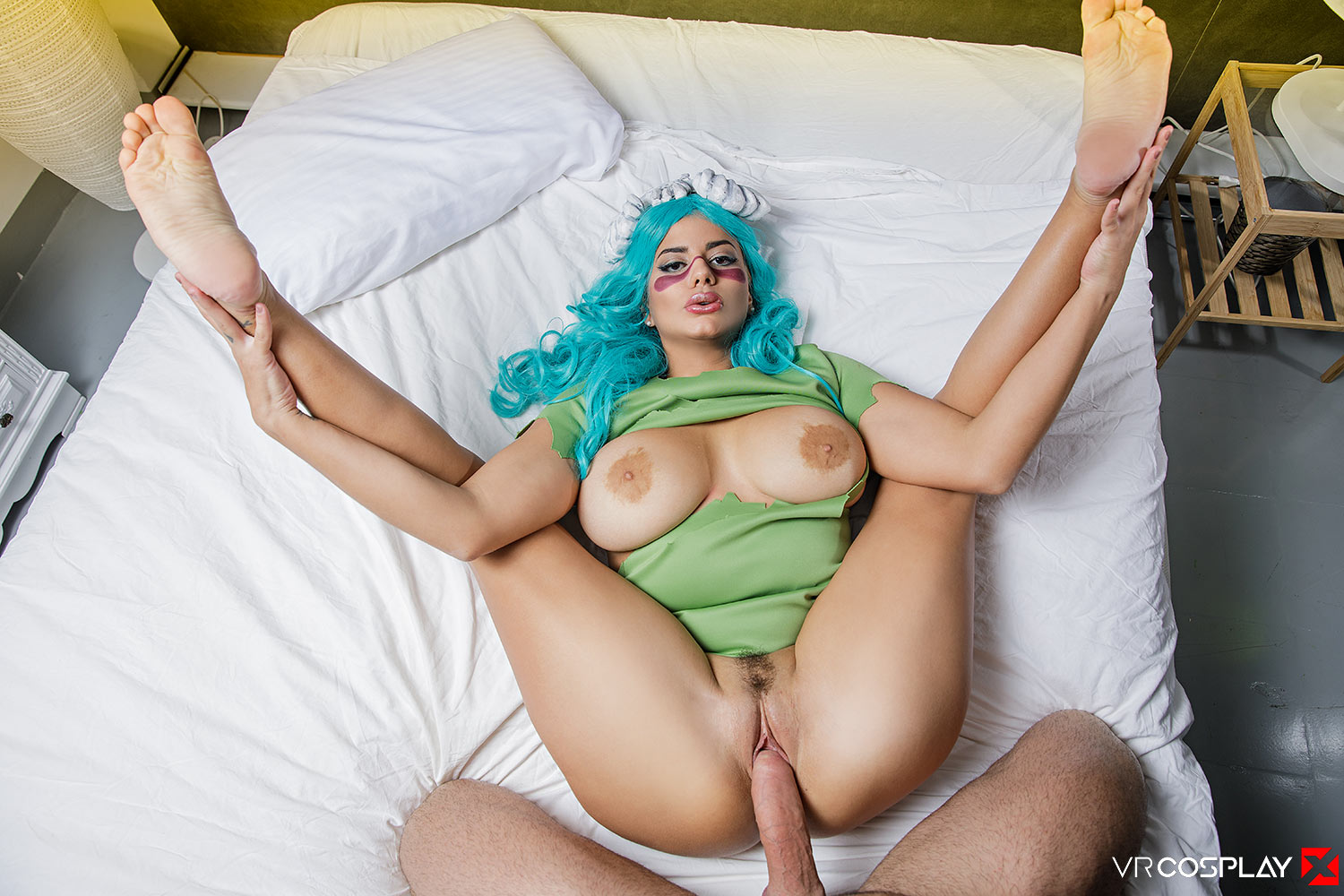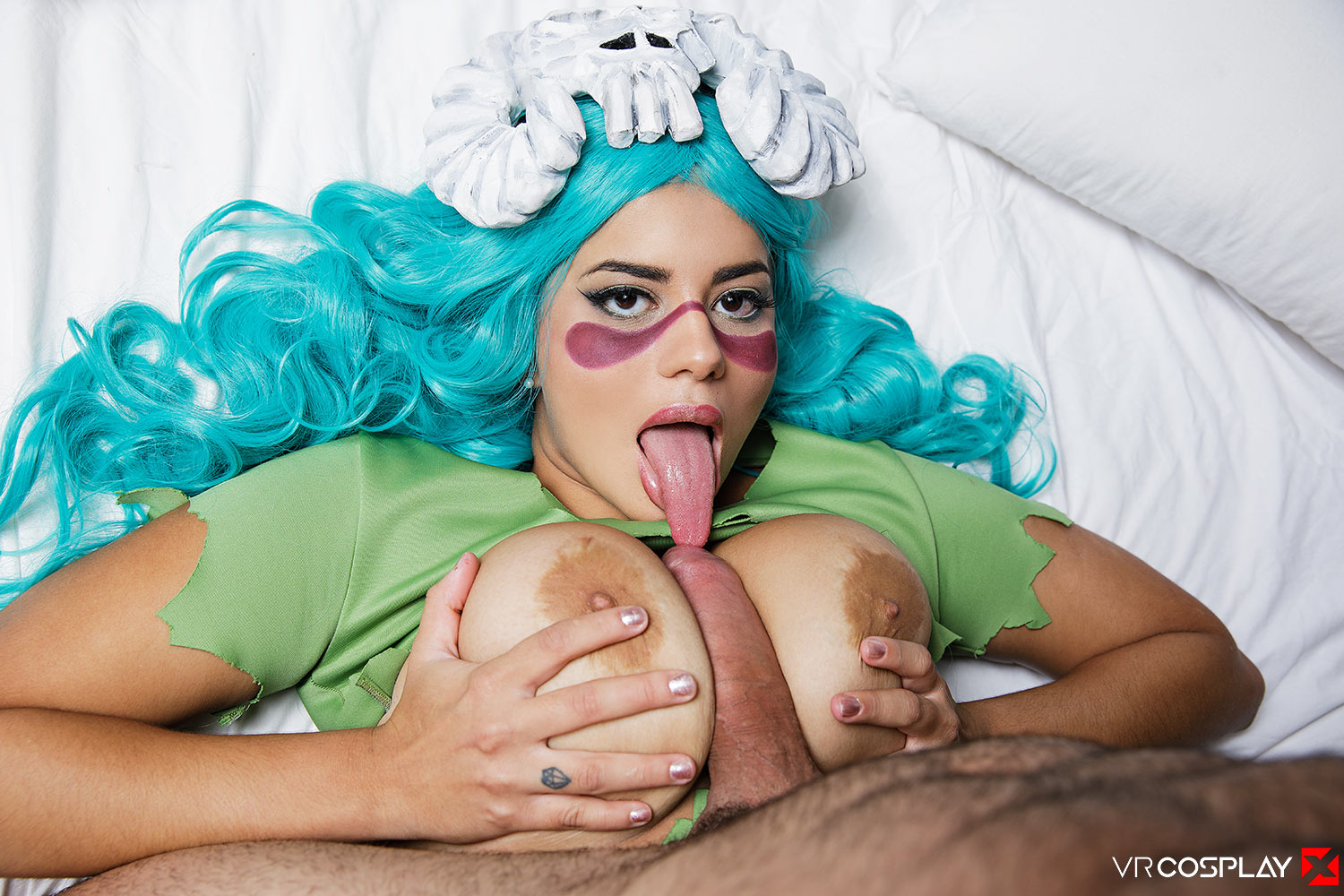 Bleach A XXX Parody: Amaranta Hank - You've always had an insatiable thirst for battle, haven't you Nnoitra? You and Nelliel have certainly had your differences in the past, and maybe it's that she's such a good fighter, but there's something that keeps bringing you together. It's like the whole universe conspired to pair you up. When you google image your two names, the only results you get are pictures of the two of you fucking. Weird. This morning though, Nelliel stirs from her slumber extra early after a terrible dream in which she killed you. Clearly shaken, she looks to you for comfort. And by comfort, we mean your dick. Jump into this immersive VR porn parody and let this busty blue-haired Arrancar suck and fuck you until you cum all over her huge tits.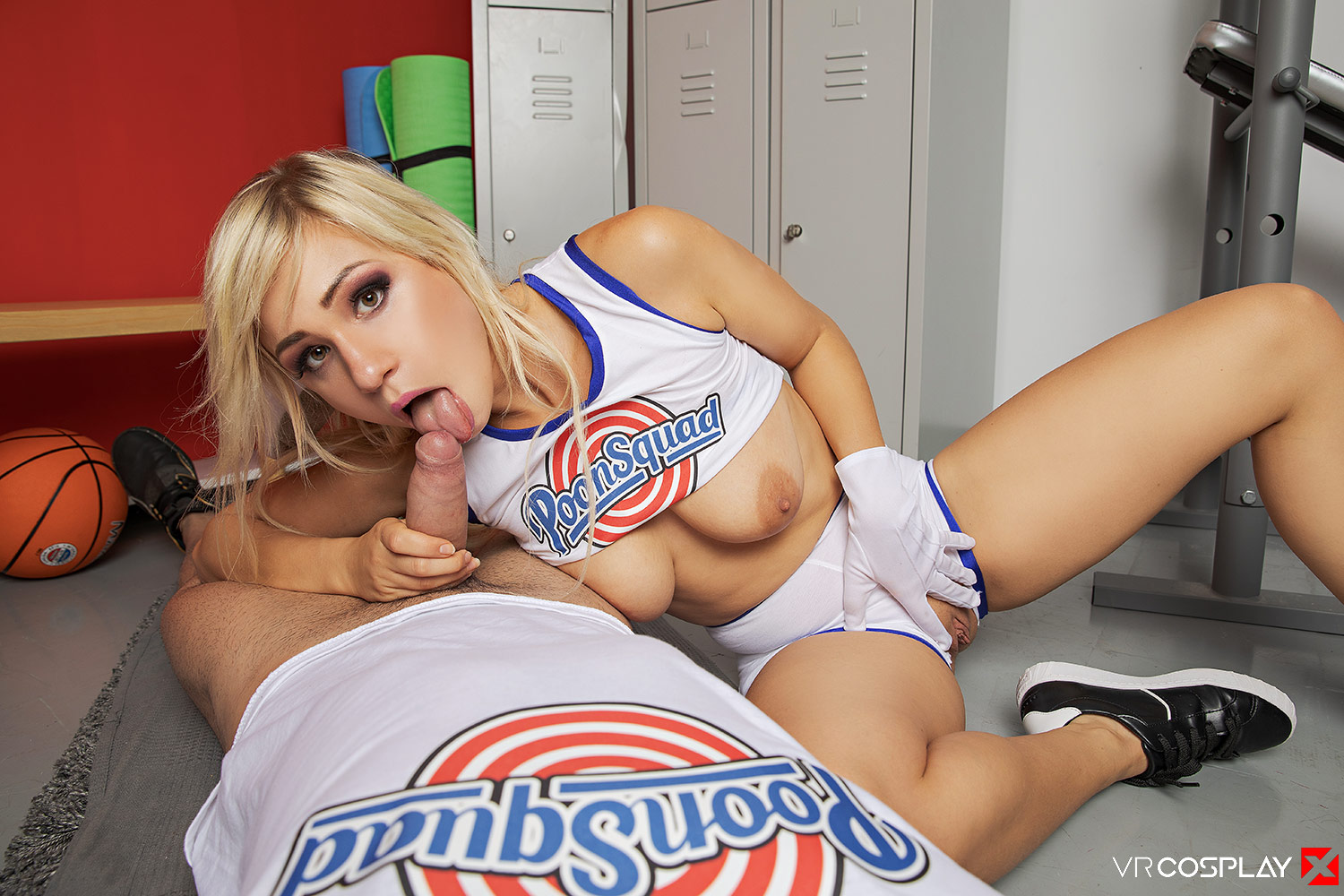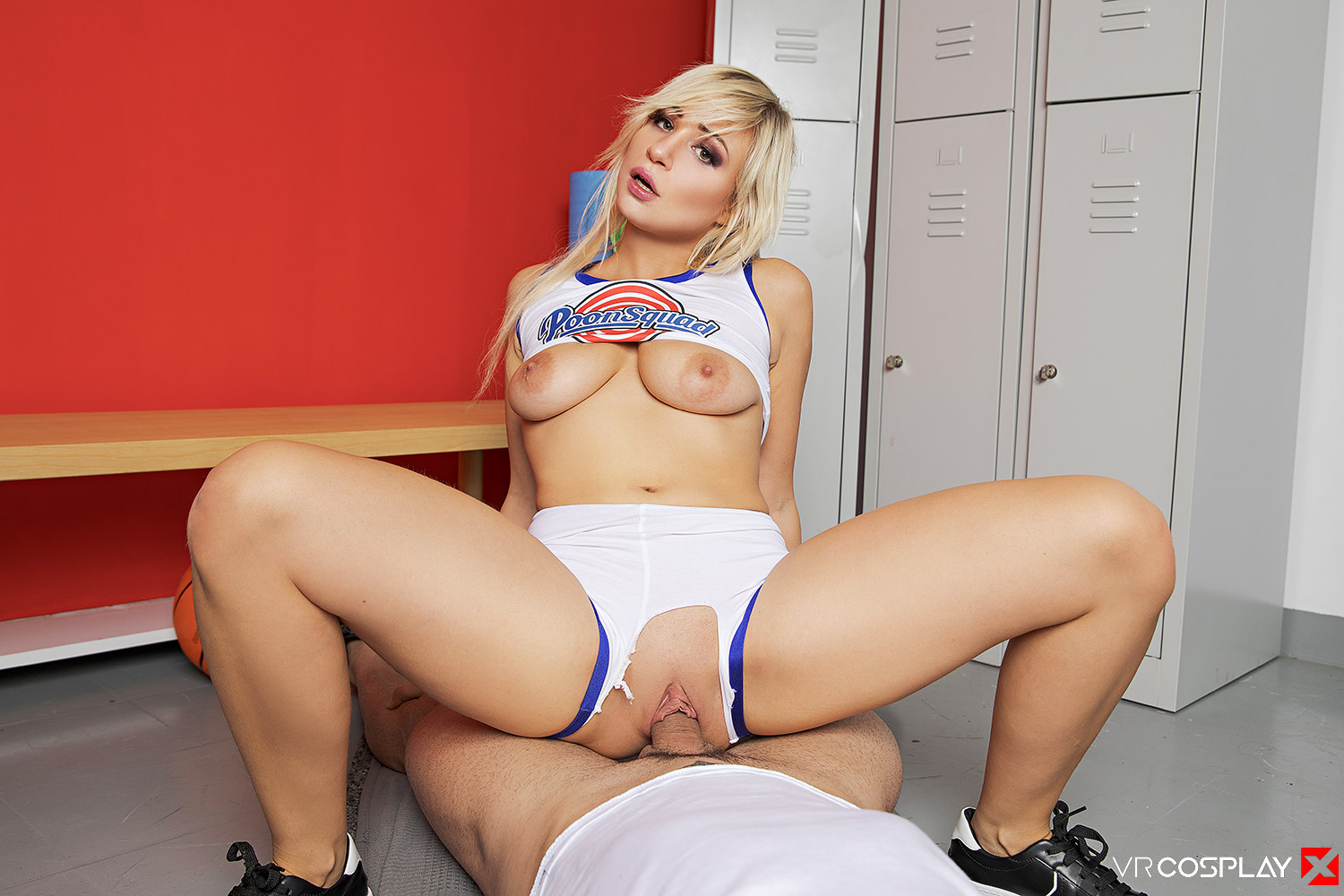 Lola Bunny A XXX Parody: Gabi Gold - Life outside of Looney Tunes Land is pretty weird, eh, Bugs? The physics are all constricting and when you try to spitshine a gym, it just ends up covered in saliva. Anyway, today, you've had a friendly one-on-one match with your primary love interest, Lola. Her ball handling skills are truly off the charts, so when she wins and damages your pride, it's only natural to say you let her win. Either way, the sweet taste of victory has got Lola as horny as a... well, a rabbit. Let this sexy little baller suck and fuck you until you blow your load like your balls are a barrel of Acme TNT. This is one VR porn parody you don't want to miss.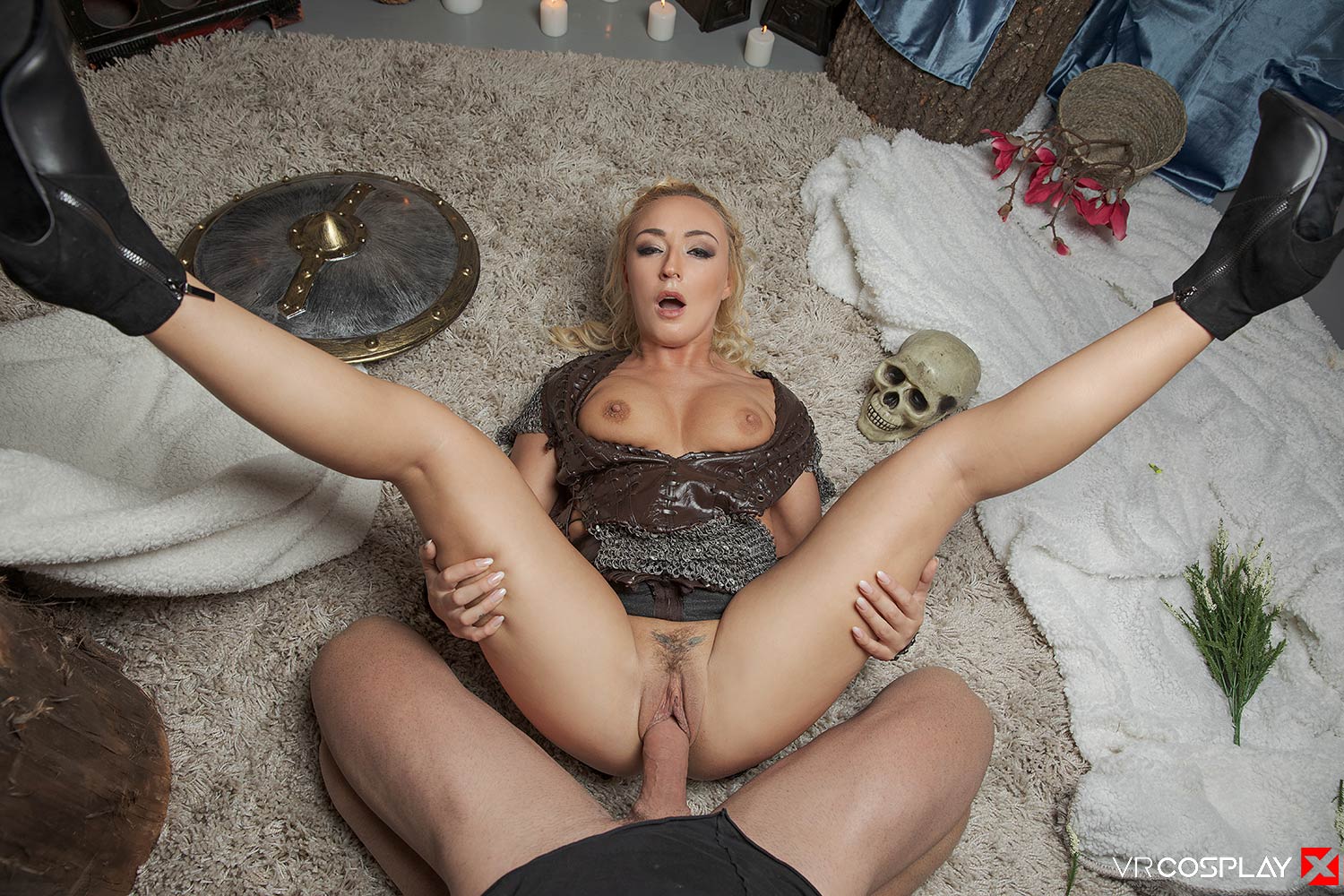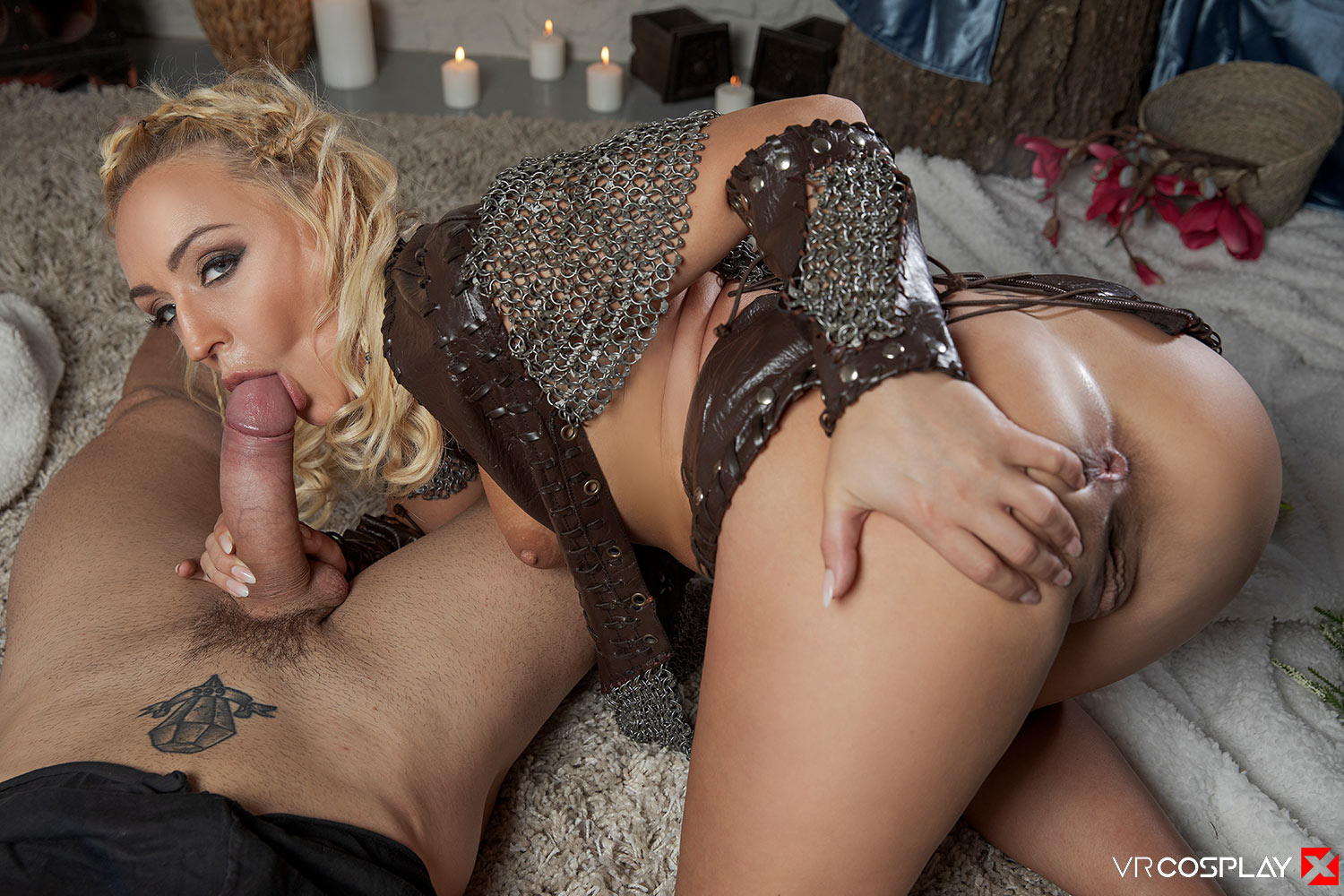 Vikings A XXX Parody: Amber Deen - Your brother Ragnar ain't the sharpest axe in the shed, is he Rollo? You've been hitting on Lagertha for years, yet Ragnar seems to be totally unaware. The ungrateful bastard takes her for granted and he cheats on her on a regular basis. Lagertha is now out for revenge, and your dick is an excellent instrument with which to carry it out. This blonde Viking vixen has had a rough couple of weeks, so show her that there are still things to smile about. So forget about pillaging the local villages for one second, you damn savage, and instead, go to town on Lagertha's tight little pussy. If anyone finds out about this, there's no way in hell that you'll make it to Valhalla, so you might as well make the most of it.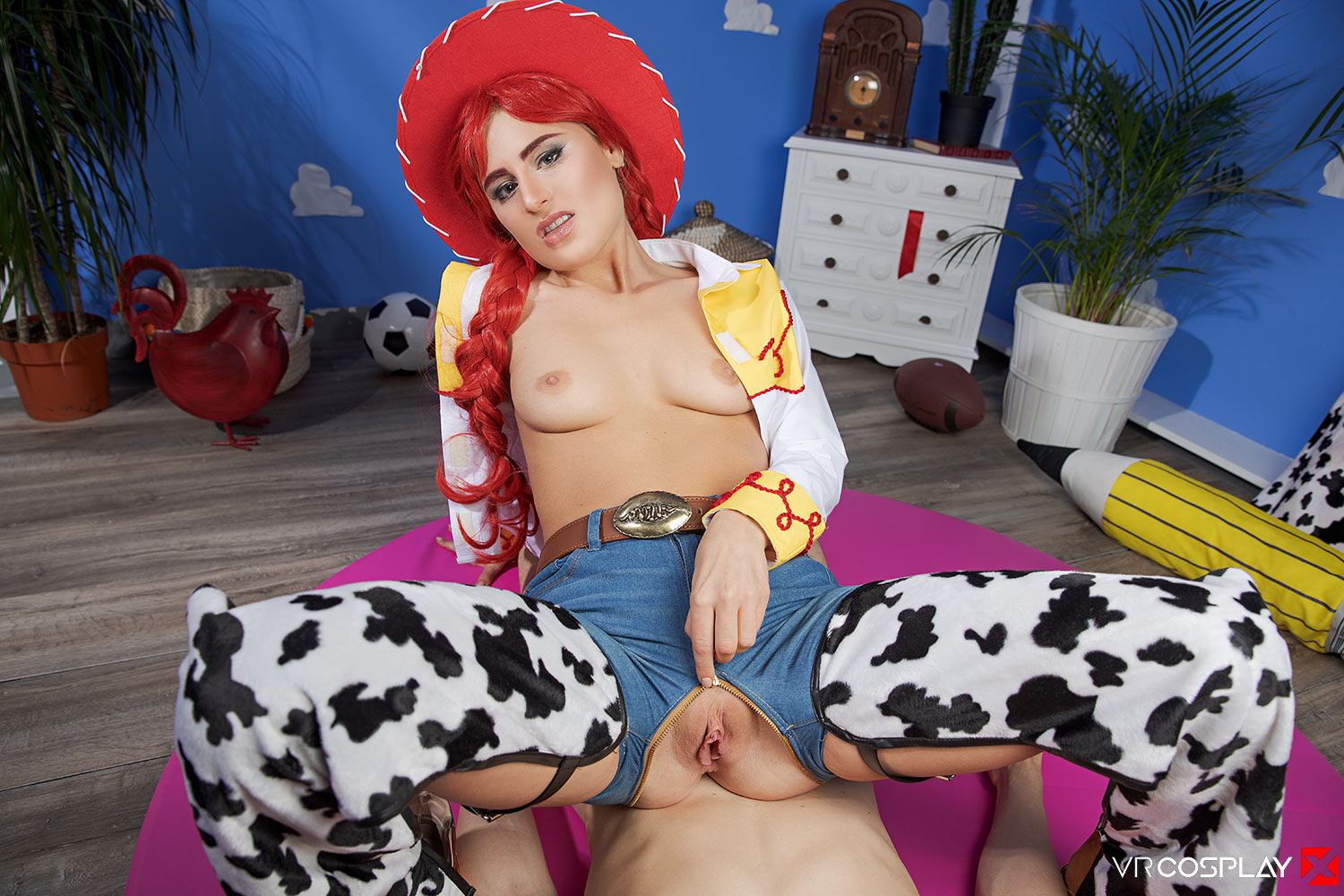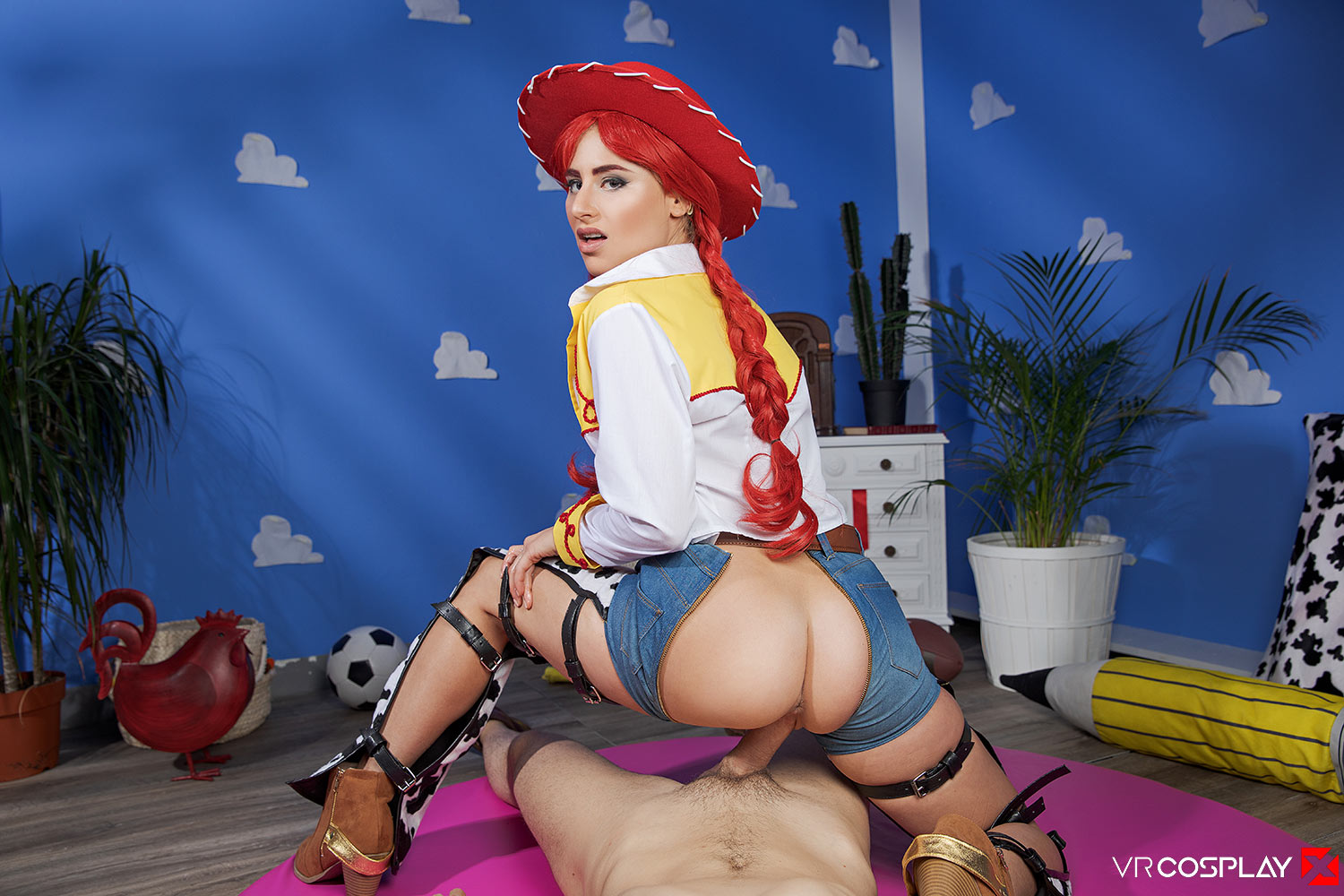 Toy Story A XXX Parody: Lindsey Cruz - People say that nice guys finish last. While Buzz Lightyear has been fucking pretty much everything that moves in Andy's room, you've been holding out for your soul mate, Jessie. Today, you've got up extra early and tactically placed yourself in the middle of the room. When Jessie finds you with your shirt off, she's initially a little bashful, but by the time she gets your pants off, she's pretty damn impressed by your acrylonitrile butadiene styrene dick. Jessie is wet and ready to pull all your strings. Usually, there's a snake in your boots, but today, there's one in your pants, and Jessie is ready to suck it dry.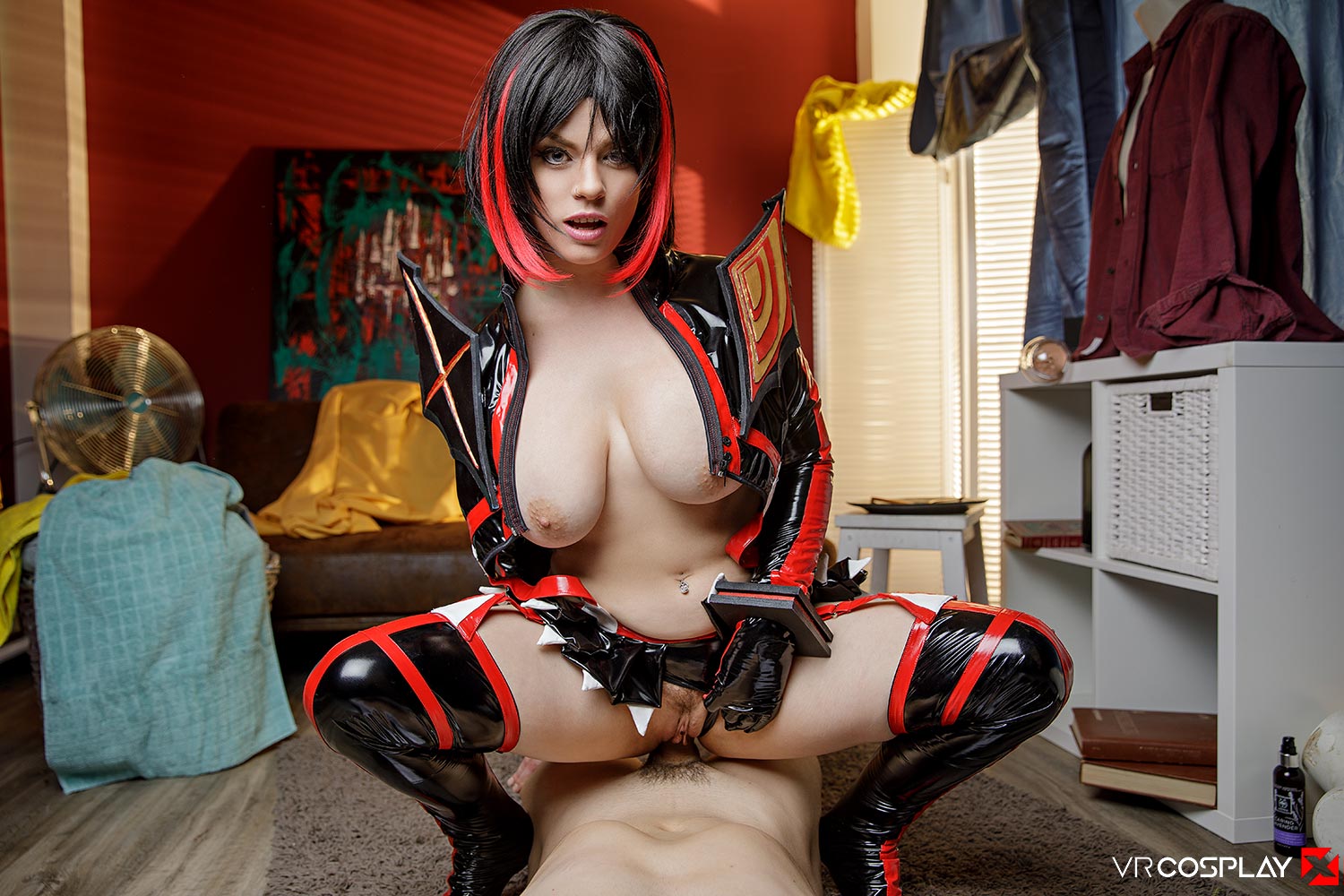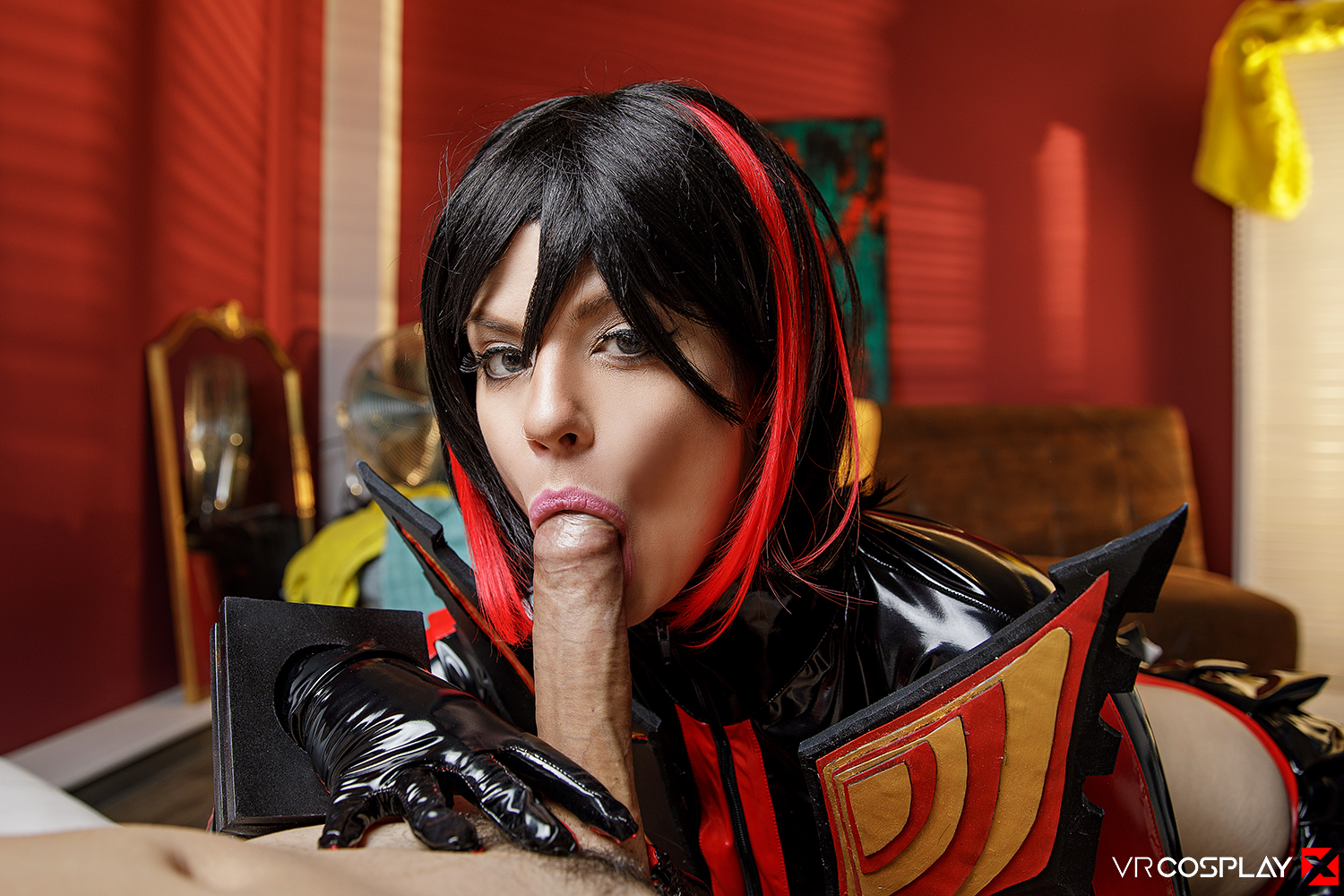 Kill La Kill A XXX Parody: Lucia Love - Ryuko still doesn't know much about the secrets of the Kamui. It's a good thing that you are such an educated, well-informed, and dashing homeroom teacher, right, Aikuro? Ryuko's already given blood to Senketsu, but you know it needs more bodily fluids. There's always been some tension between the two of you and today, Ryuko is going to relieve that. Grab your VR headset and jump into this smoking hot VR porn parody and let Ryuko fuck and suck you dry and power up Senketsu to the max.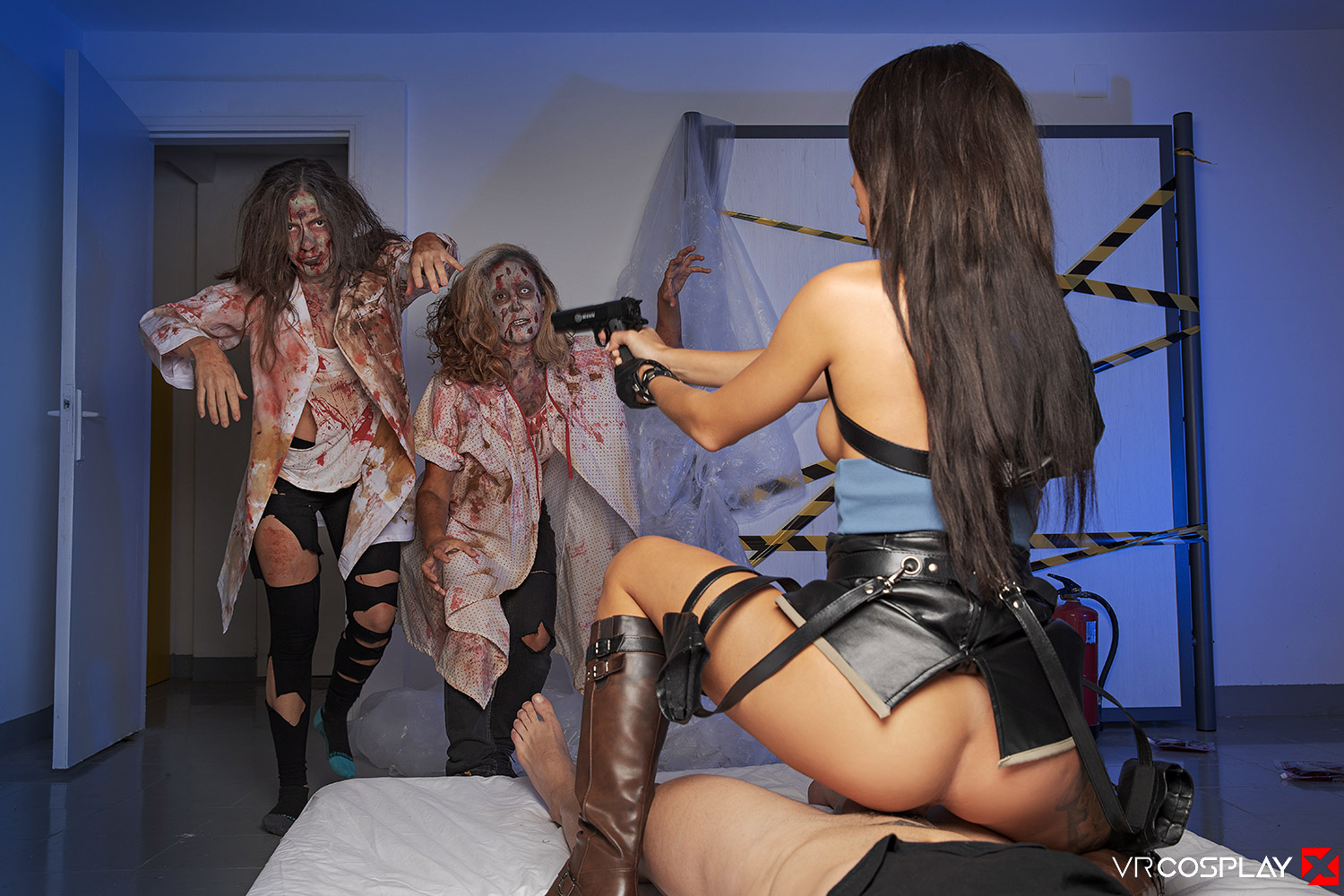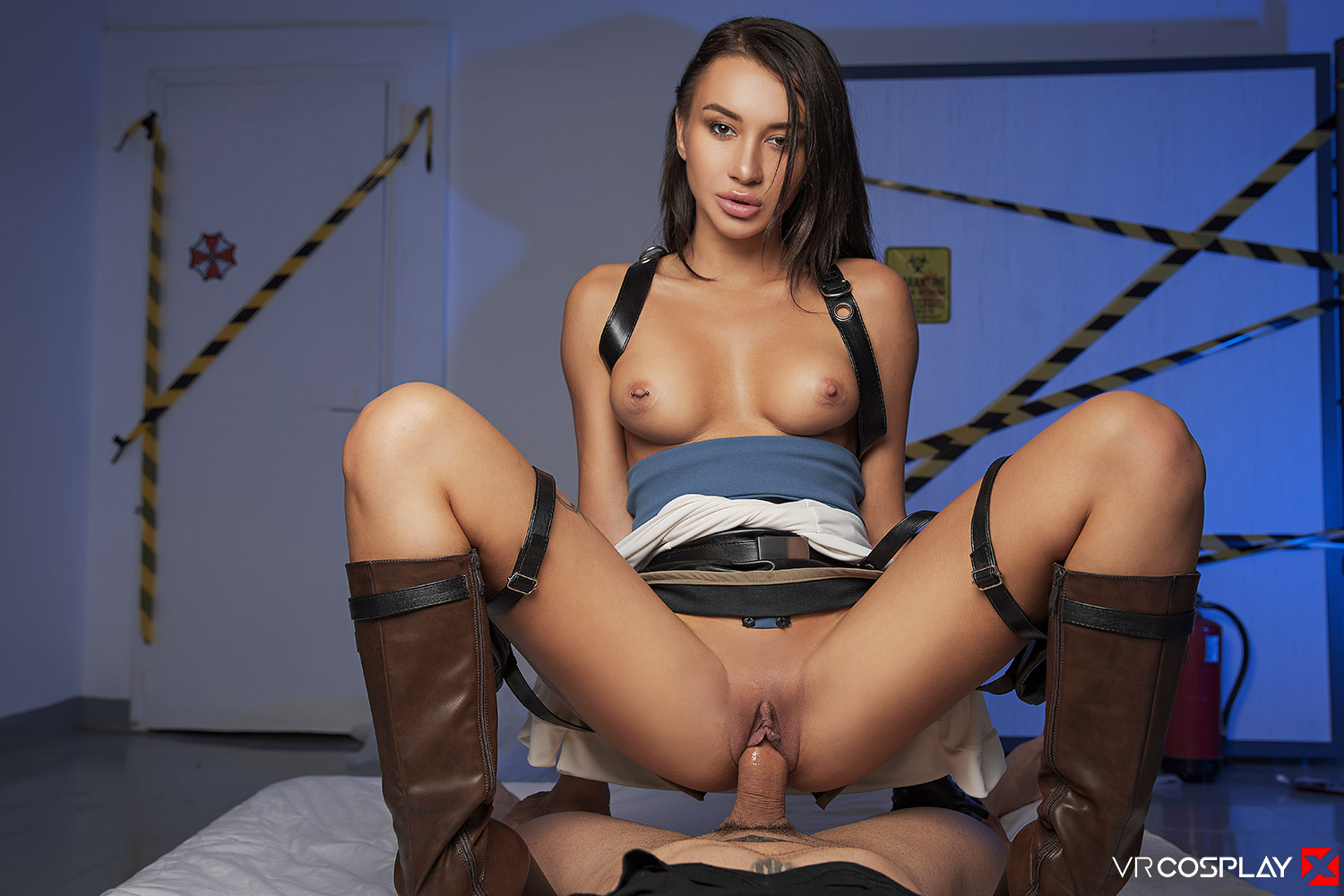 Resident Evil A XXX Parody: Katrin Tequila - The Umbrella Corporation research facility is a dangerous place in the best of times, let alone on the eve of a T-virus outbreak. Initially, you weren't going to volunteer to attempt to retrieve the cure, but when you saw Jill Valentine was leading the team, your sudden erection was taken as an eager willingness to help. It's not long before things go awry and you get bitten by one of those flesh fiends roaming the facility. Lucky for you, Jill manages to get you the last of the antidote in the nick of time. Right when you think you're in the clear, your sexy counterpart also gets bitten by a zombie. The cure still courses through your body, and there's only one way to get it out. Jill knows that the only way to get it is by sucking you dry. Buckle up, barricade the door, and brace for yourself for our biggest Halloween VR porn special to date.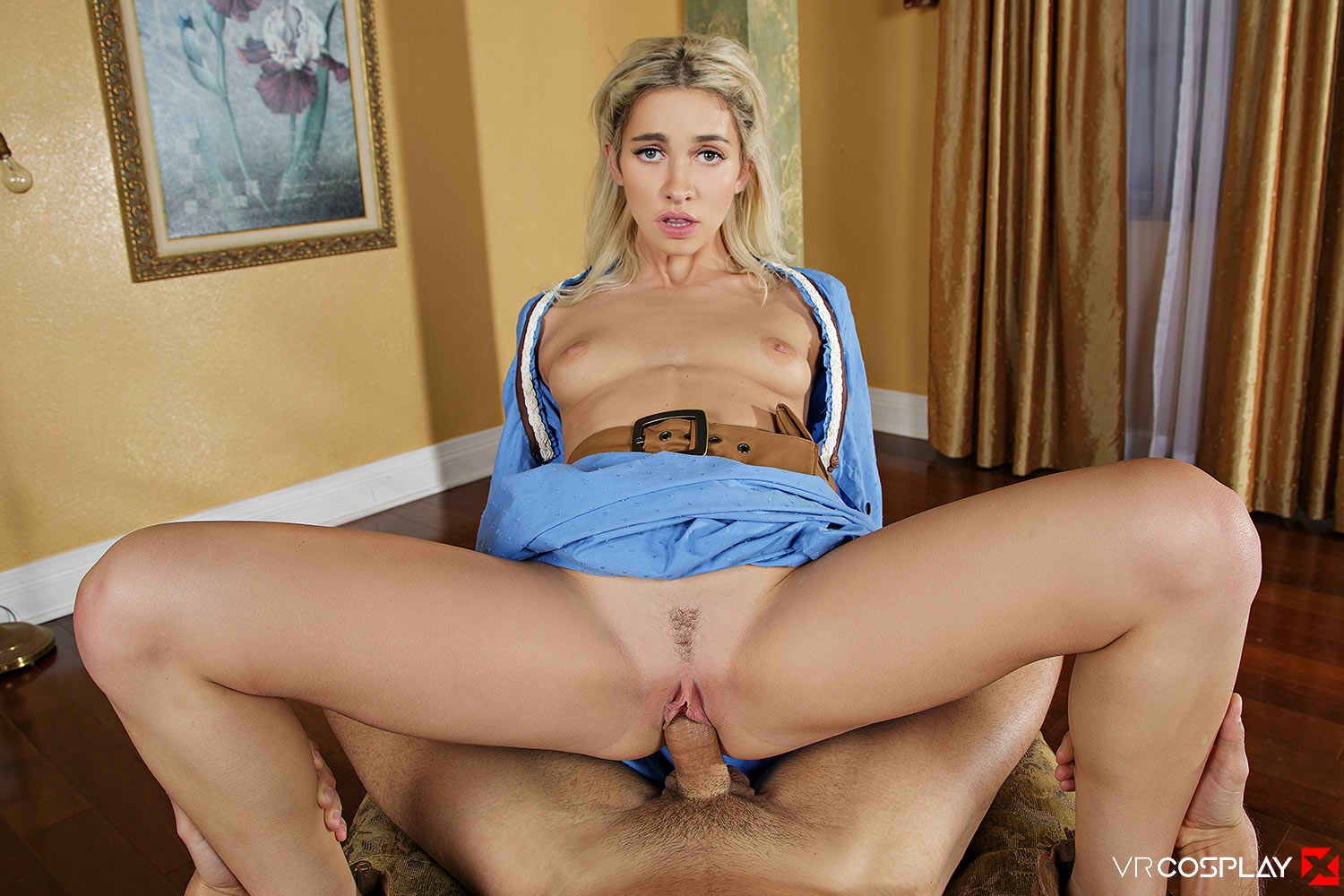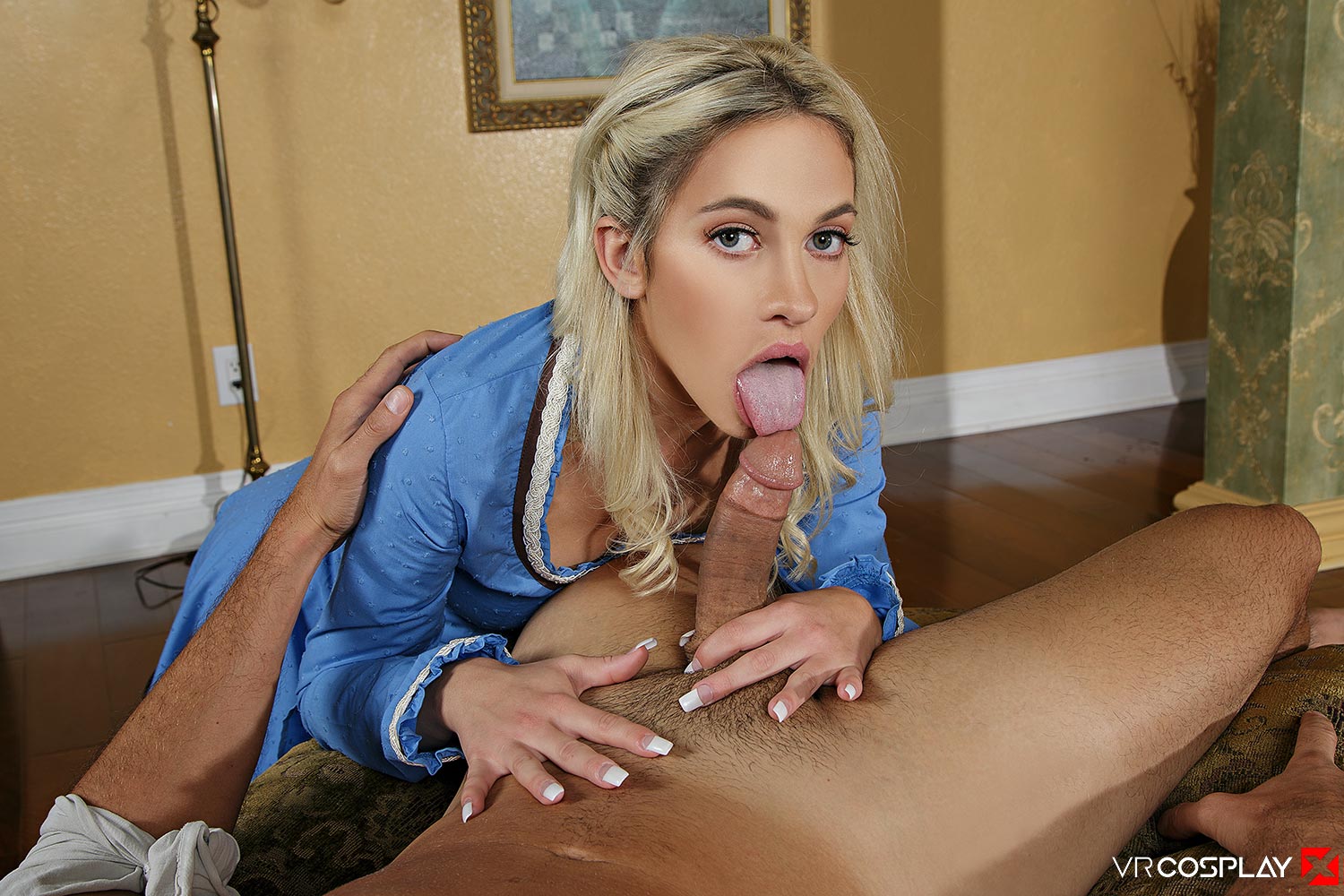 Westworld A XXX Parody: Khloe Capri - Welcome to WESTWORLD; the prison of your own sins. A western theme park full of luscious androids so you can get lost into their elaborate storylines. You honestly just came here to fuck and drink but the man in black at the train station caught your attention. "It's Dolores," he told you. "She is not like the others. She has her own thoughts and desires." Is that even possible for a robot? So you arrive in the town of Escalante to meet this puzzling host. Your strategy is to pretend to be hurt and ask for her assistance. When Dolores finds you in her home, you suddenly understand the man in black. Conscious of her own sexual needs, Dolores is truly awakened. These voluptuous delights have voracious ends.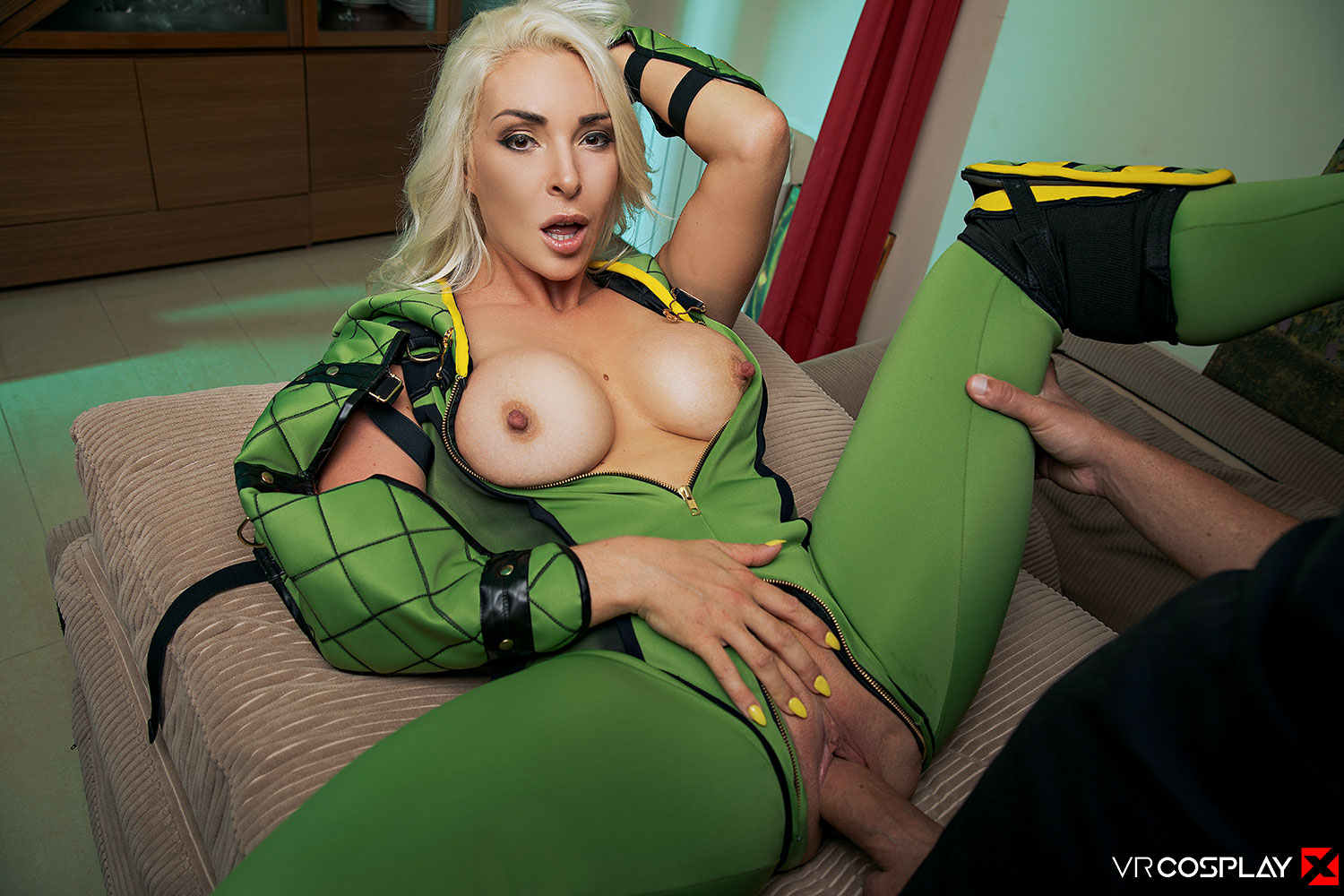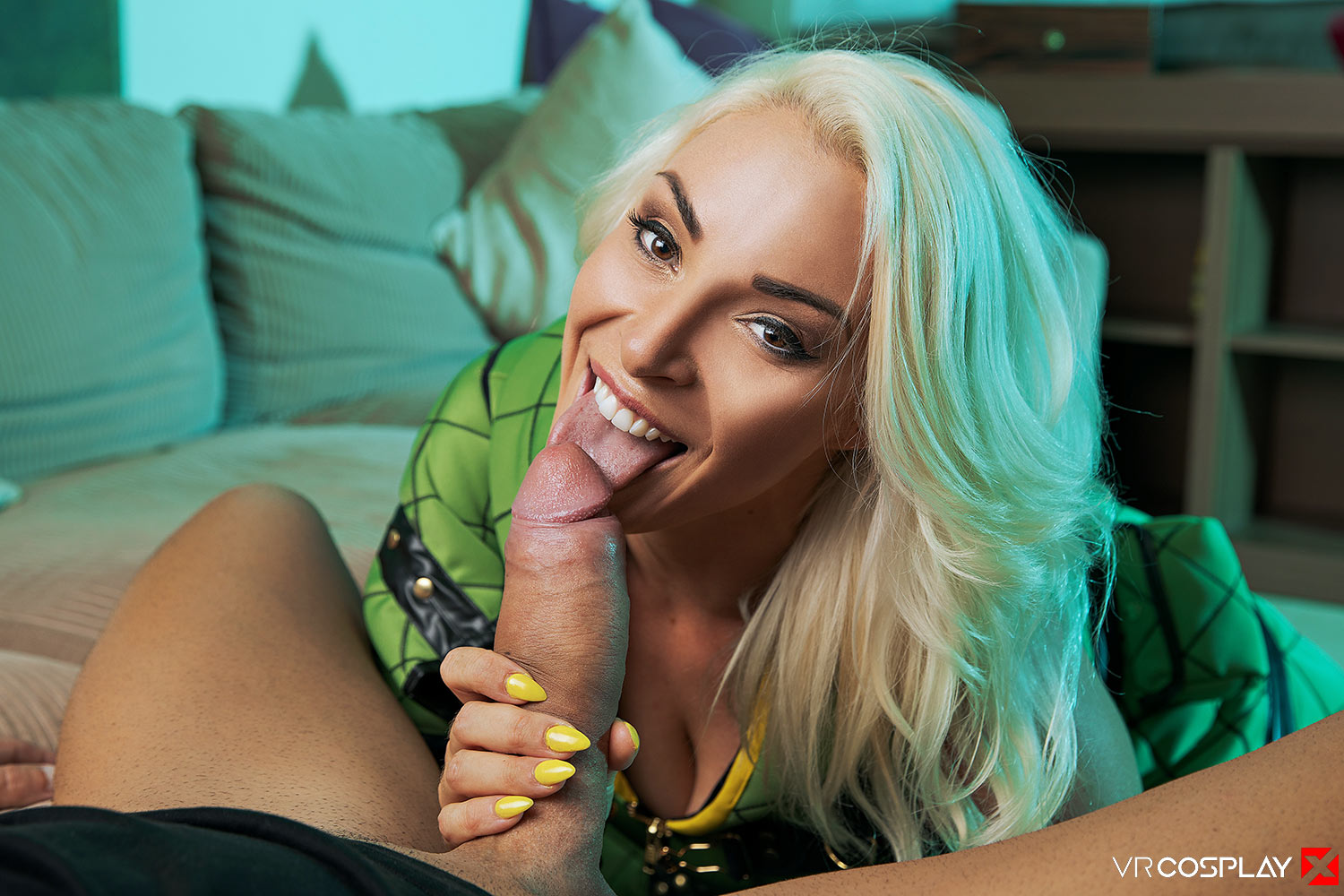 Green Arrow A XXX Parody: Victoria Summers - Oh Black Crow, you've been trying to get with Green Arrow for a while now haven't you? Something about watching her handle those arrow shafts gets you rock hard. Today you've invited her over to talk about potential criminal activity in the area, well at least that's what you told her, in reality, you just wanted to have her alone at the Crow's nest. After she arrives and makes a dig at you for your shithole of an apartment with a twinkle in her eye, the game is truly afoot. Grab your headset and jump into VRCosplayX's very first, and ever so hot gender swap VR scene.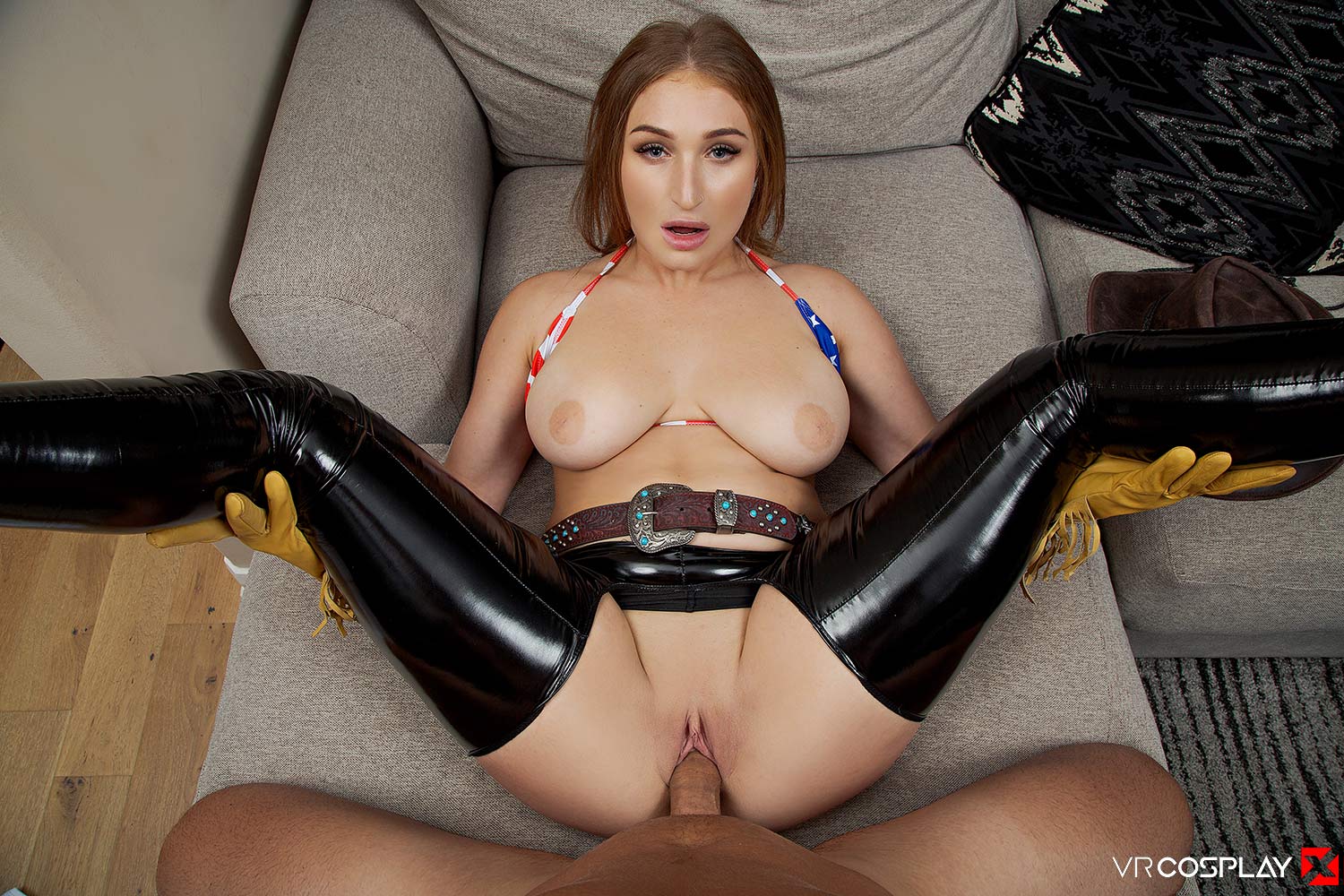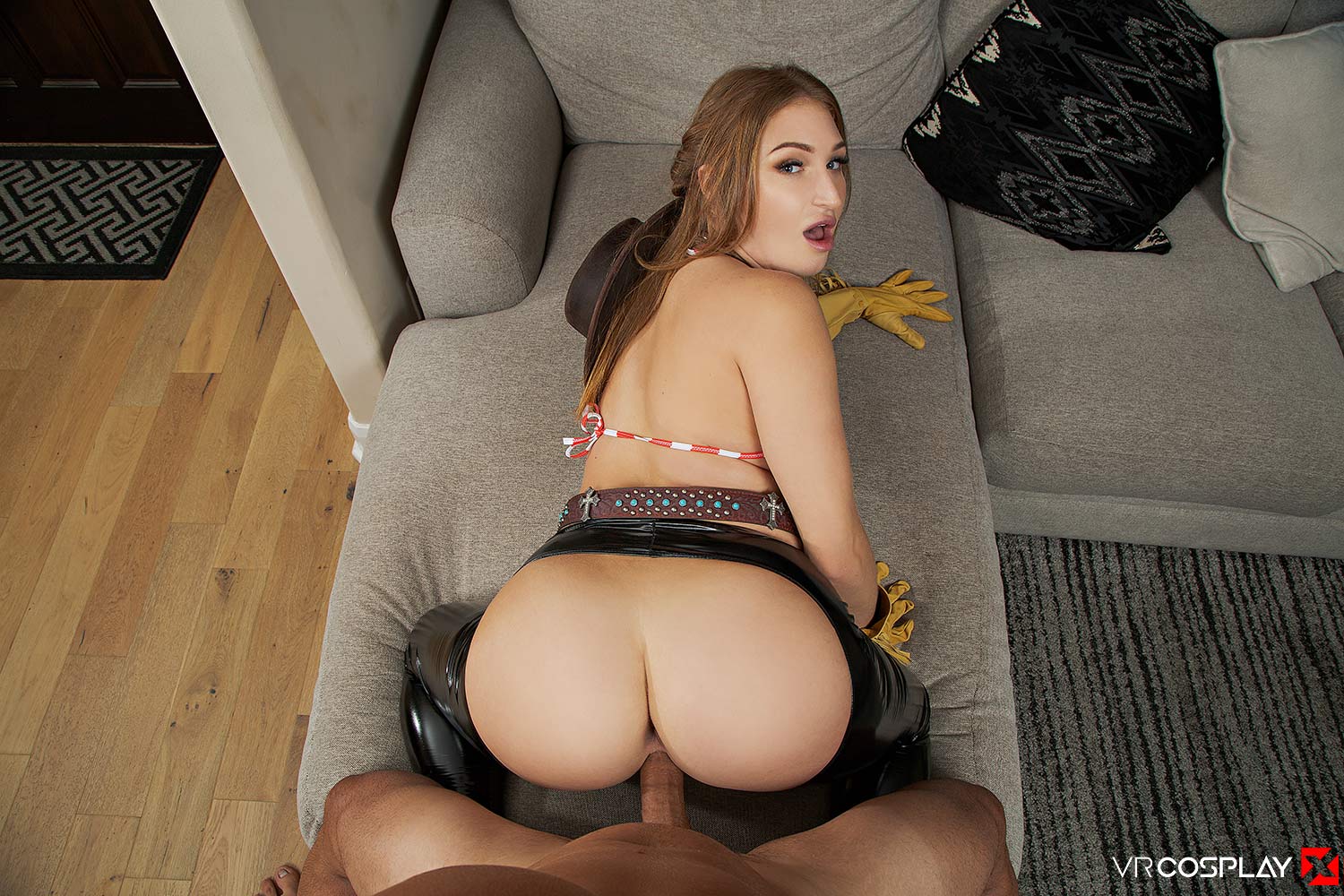 Dead Or Alive A XXX Parody: Skylar Snow - You were so confident that you had this Dead Or Alive tournament in the bag, but when it comes to Tina Armstrong, you may have met your match. In your first fight, you did a pretty good job of kicking in Jann Lee's teeth. Turns out that guy is a real pussy. But when you go toe to toe with Tina, well, quite frankly, you're bamboozled by her mahoosive cans and sexy southern drawl. You don't even last one round before she has you floored. Feeling sorry for you, she helps you to your feet and decides that you could use a consolation prize. Grab your VR headset and titty fuck those all naturals to your heart's content. This is a VR porn scene that you won't want to miss.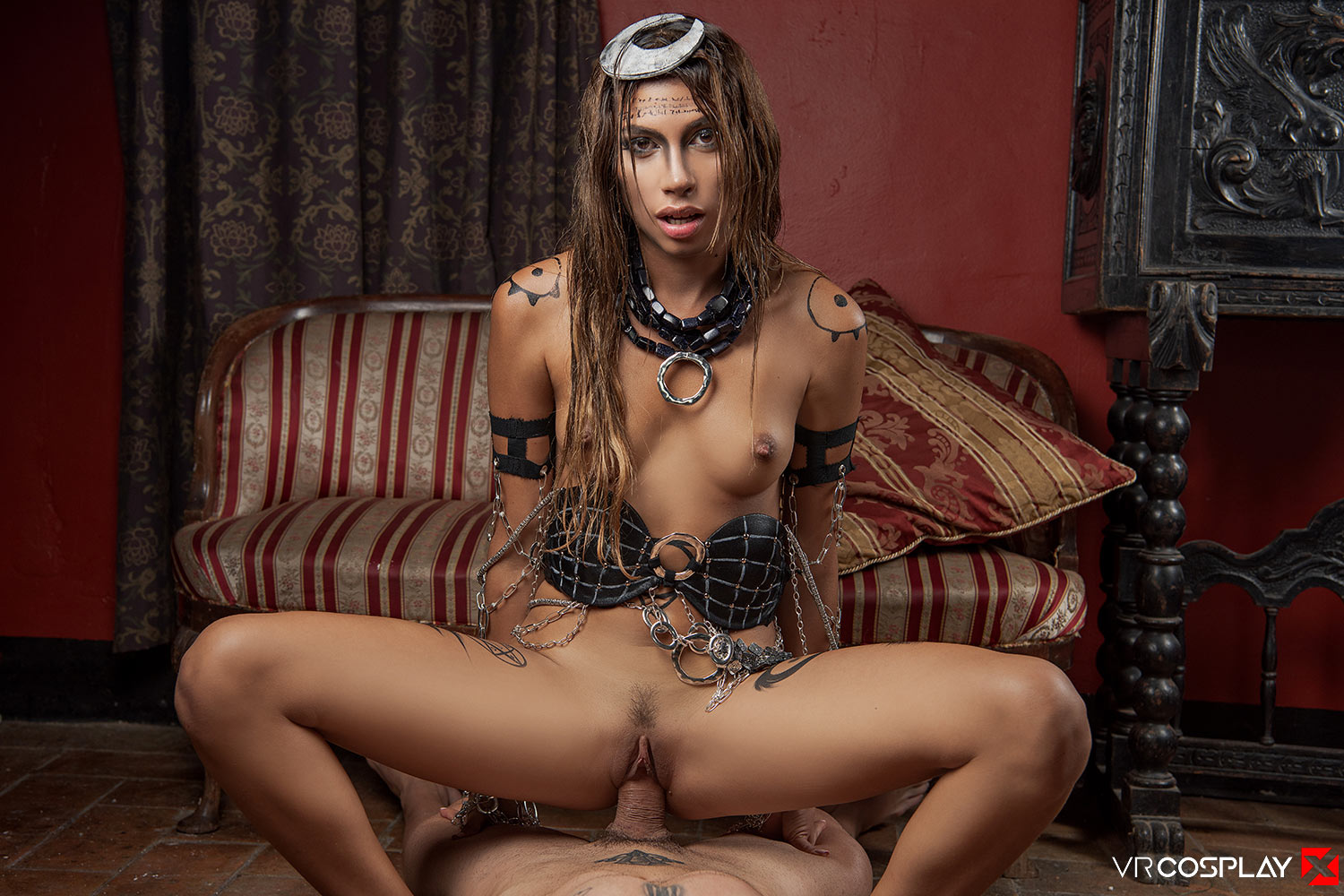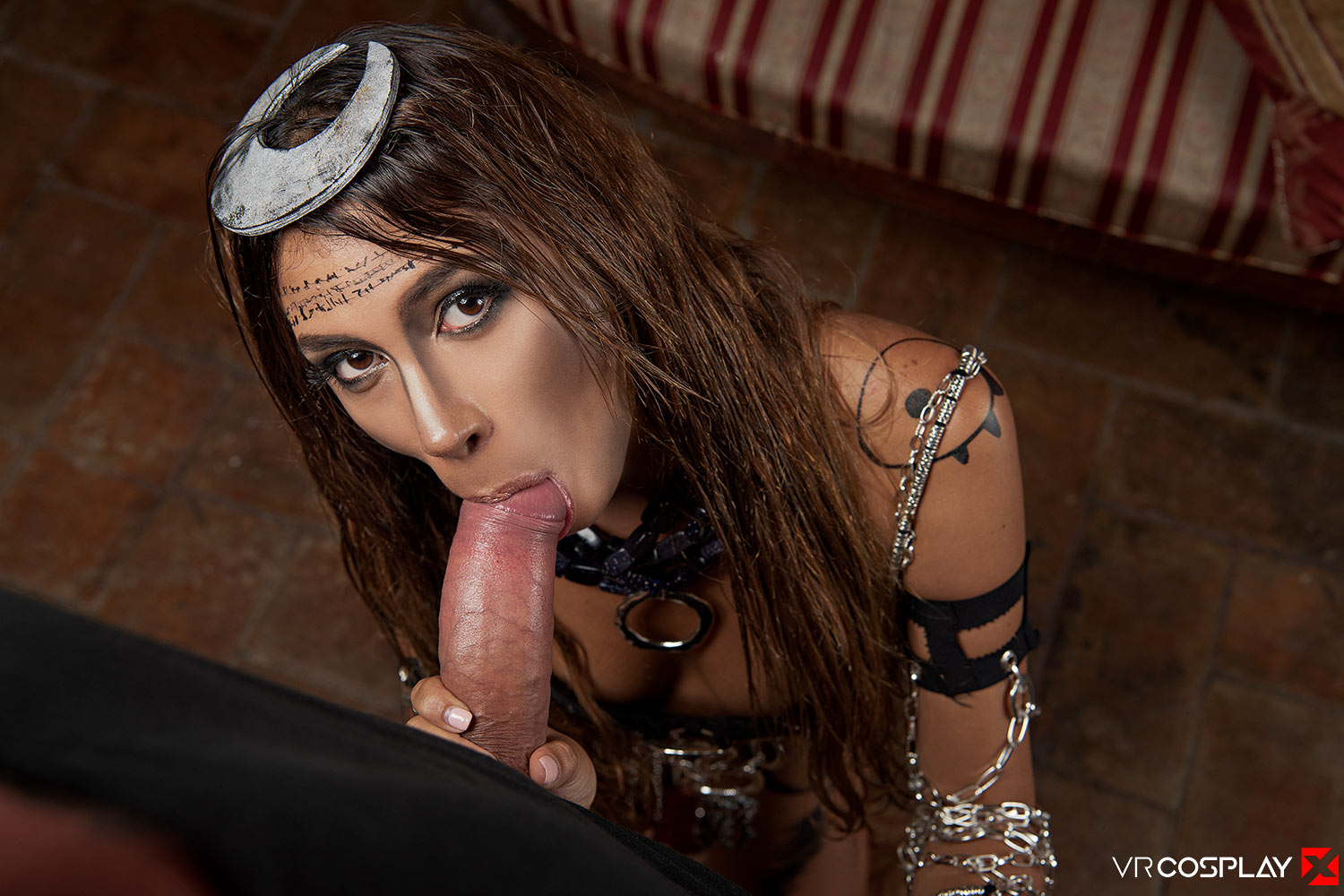 The Enchantress A XXX Parody: Baby Nicols - You didn't really know the extent of exactly what you were getting into when you started putting the moves on Dr. June Moone, did you, Rick? That being said, dating someone who is this unpredictable isn't all bad. I mean, yeah, she can get pretty squirrely when she's in her Enchantress form but turning into the witch seems to make her insatiably horny. The two of you should really concentrate on trying to find her heart so you can get control of the church, but when the Enchantress begins sucking your cock and grips your dick with her tight pussy, there's little else you can think about. Grab your headset and jump into this smoking hot XXX Suicide Squad porn parody for one of the hottest VR parody scenes experiences of this year.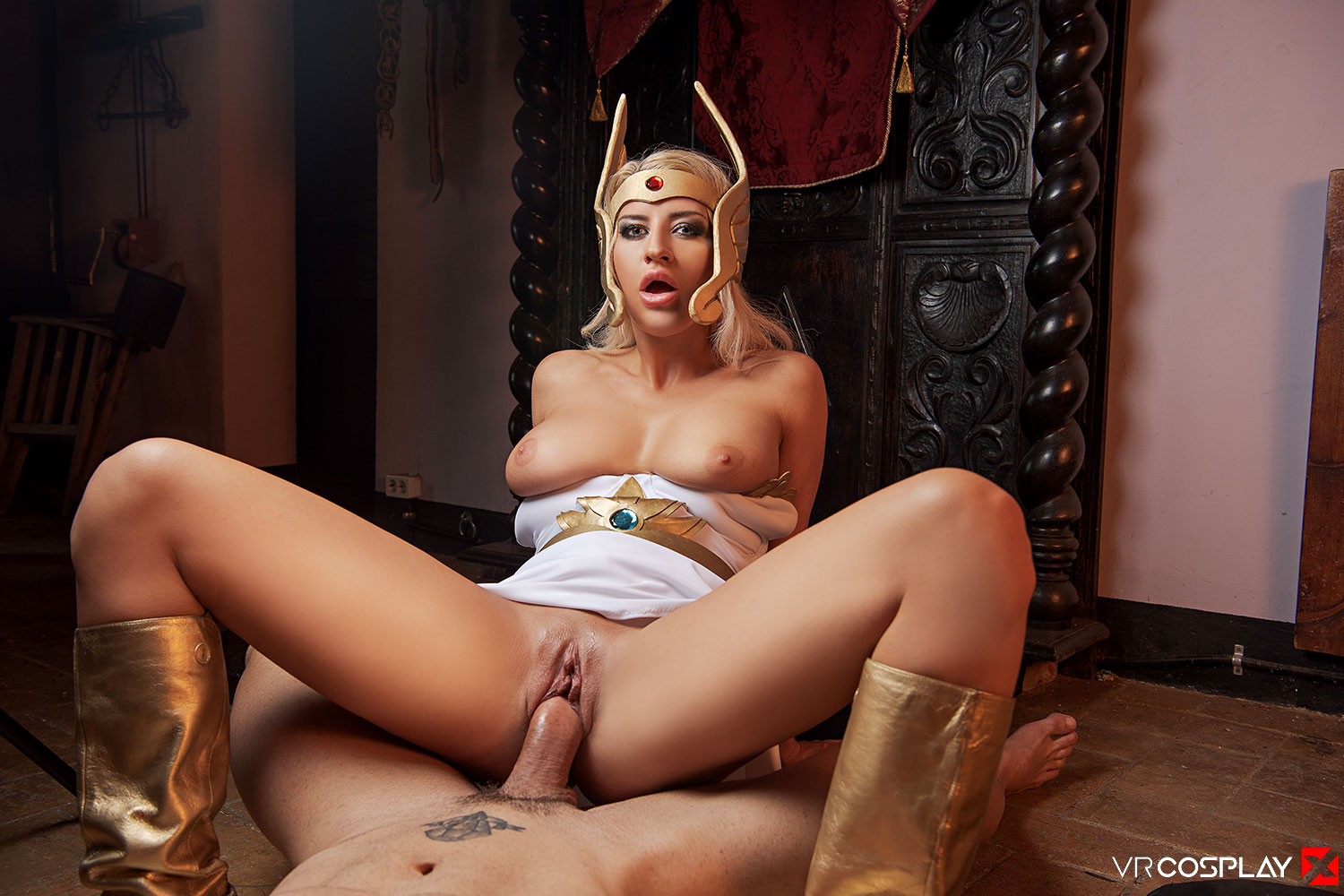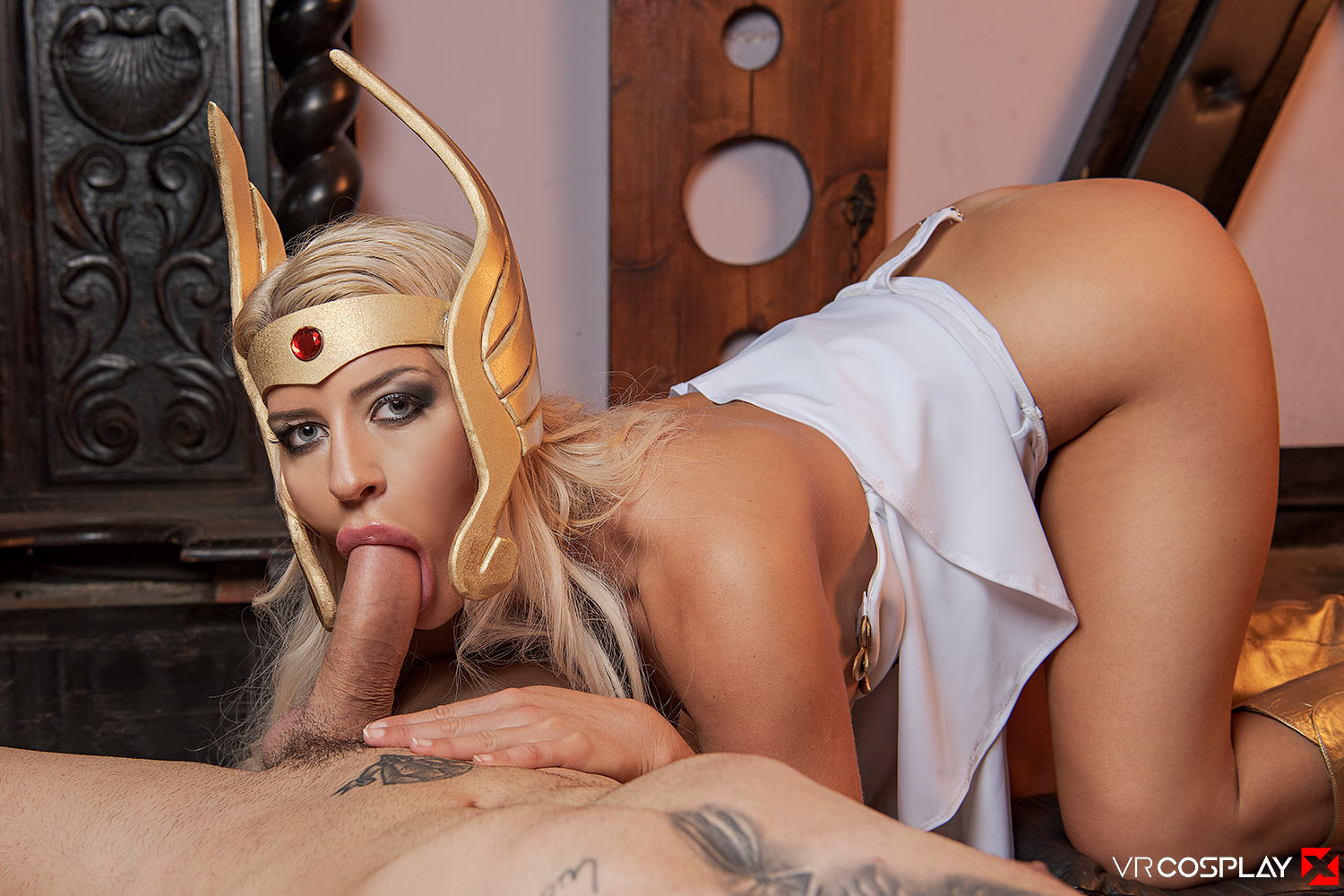 She-Ra A XXX Parody: Sienna Day - One of your guards has done well and captured Princess Adora, she could be a powerful bargaining chip with the other kingdoms. That being said, there's something about her, something that makes you feel powerless. She's surrendered herself to your guards to ask for one thing: assistance saving the people of Etheria. Damn her and her wholesome requests. There's something in those eyes that make you yearn to be a better person, and when she offers you her pussy in exchange for assistance, what are you going to do? Say no? Grab your VR headset and do your part to save the world of Etheria, and in exchange, you'll get one of the hottest VR porn experiences whilst simultaneously becoming a master of the universe.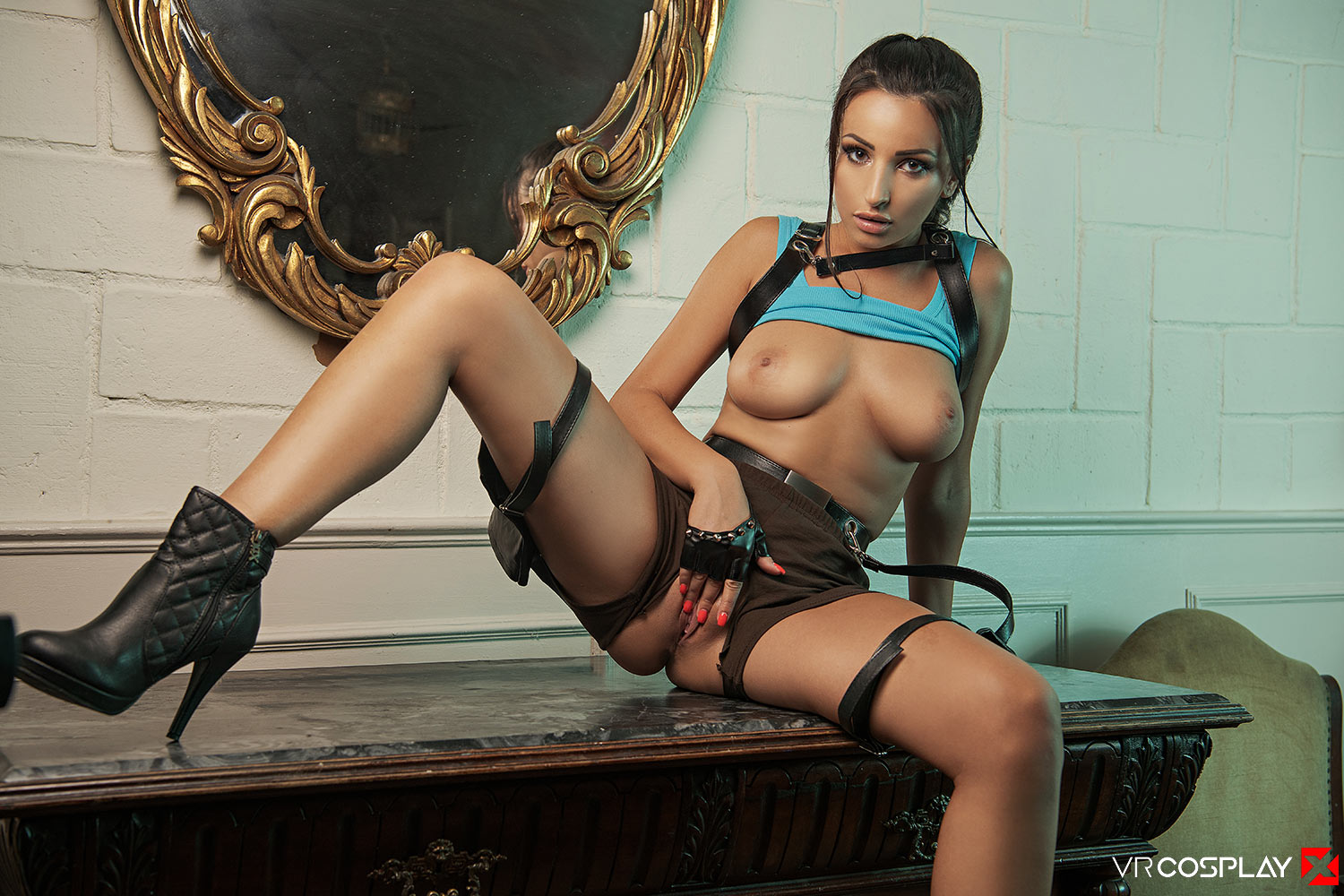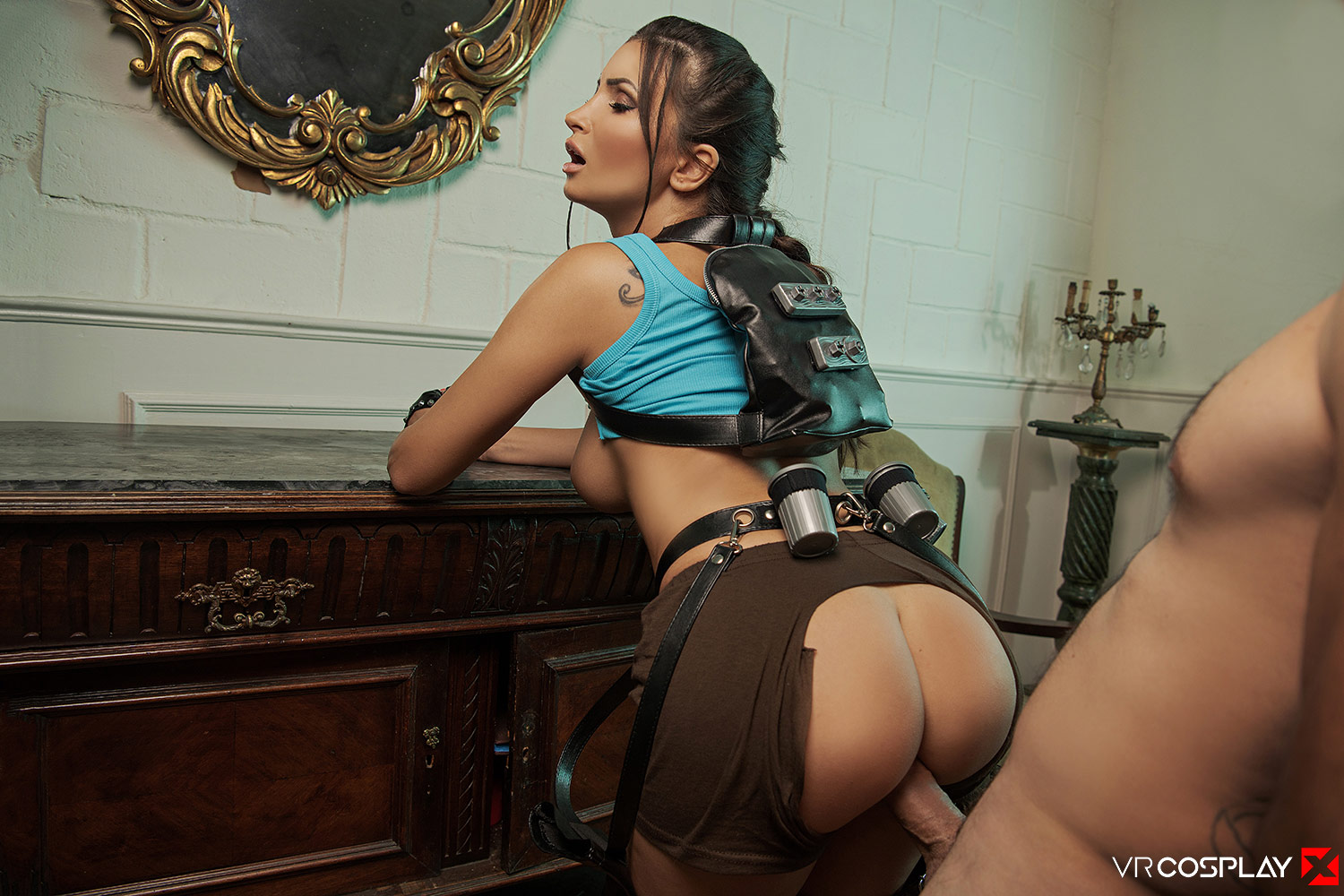 Tomb Raider A XXX Parody: Alyssia Kent - There's not a gamer in the world who hasn't tried to pan the camera at just the right angle while playing Tomb Raider to get a view of Lara Crofts cleavage. Maybe it's because you've been playing the game for 16 consecutive hours, or maybe it's due to advanced game engines, but Lara is starting to look more and more real. In fact, she seems to be evolving and becoming self-aware. She's tired of being used to collect artifacts, jump over shark-infested waters, and running from wild cats, so she tells you she's had enough. She needs some R and R, and you're going to give it to her. Put down that PlayStation controller and let this sexy short-short-clad adventurer blow you, fuck you, and bounce her perky tits right in your face. A famous explorer once said that the extraordinary is in what we do, not who we are, so do something extraordinary and blow your load all over this sexy explorer right here on VRCosplayX.



From Dusk Till Dawn A XXX Parody: Eliza Ibarra - Bienvenidos a Mexico, amigo. Things north of the border were getting pretty hot after your last robbery, so you've decided to make yourself scarce and hang out in Juarez for a little while. Lucky for you, the local club, the Titty Twister, is open from Dusk till Dawn. Luckier still, Satanico Pandemonium has been dancing on stage. Something seems a little weird about this place, but when Satanico is shaking those hips and that booty in front of you, it's impossible to focus on anything else. When she takes you aside for a private dance and starts sucking your dick, you swear you can hear a brawl in the other room, but with your cock deep in Satanico's throat, that's the least of your concern. Grab your VR headset and get ready for one of the hottest vampiric VR porn scene that we've ever shot here on VRCosplayX.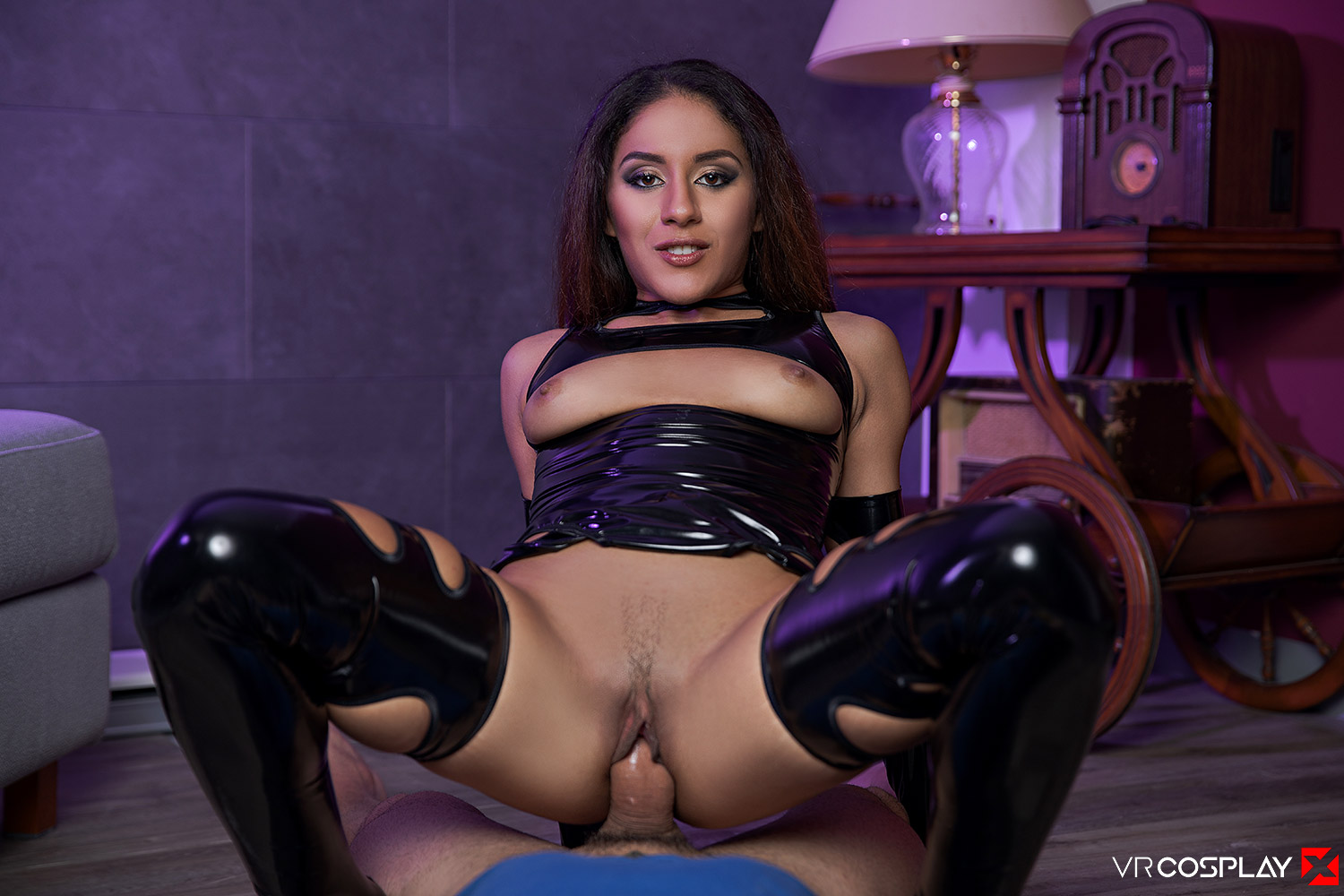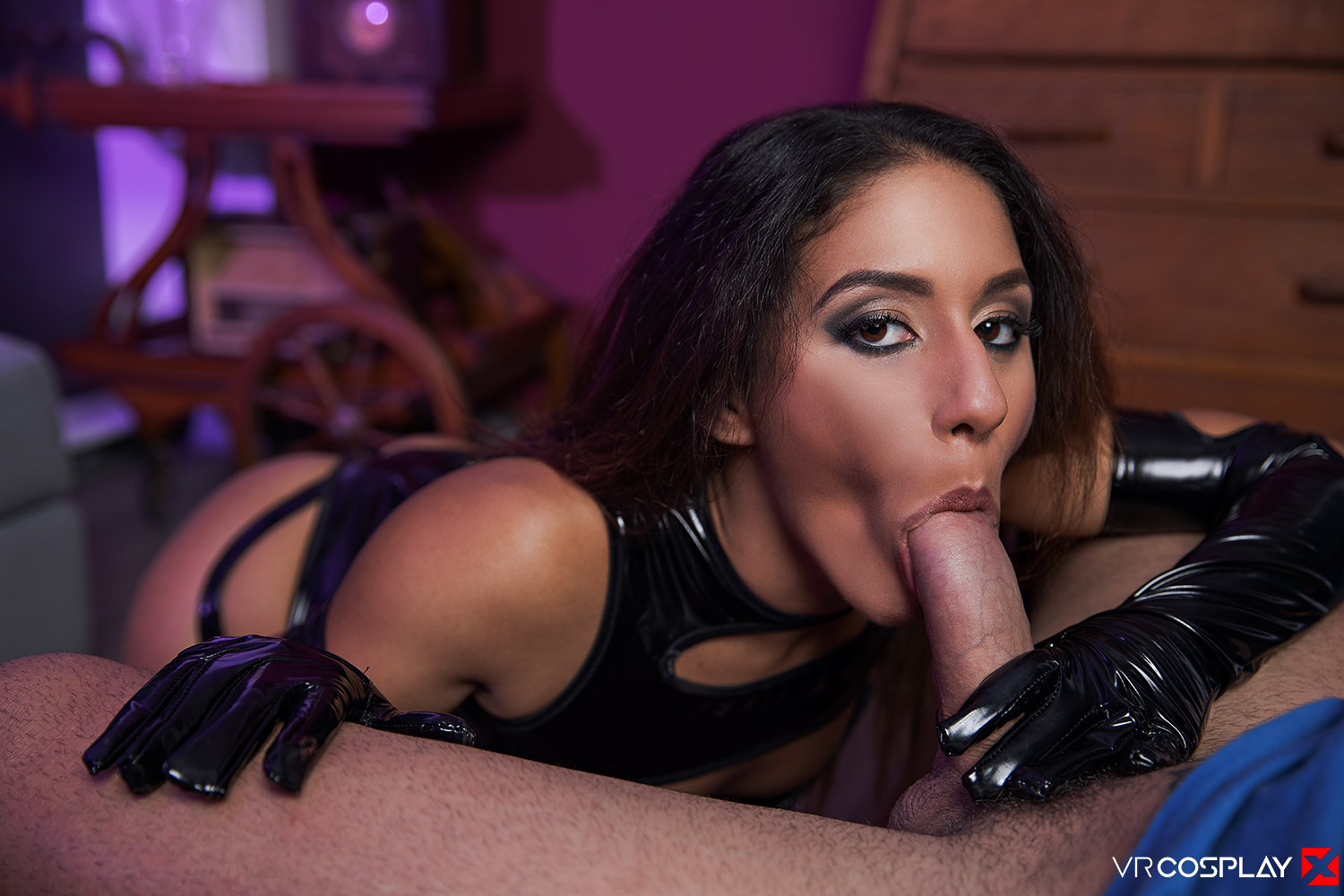 X-Men: Psylocke A XXX Parody: Liv Revamped - It's a little challenging having Psylocke as part of your team, isn't it Cyclops? Not only is she often dragging you along to missions that you're not prepared for, but she is also constantly getting into your head with her telepathy. Today the two of you are supposed to be taking down a crime syndicate on the other side of town, but she can tell you're distracted. "Don't even begin to imagine the tight pussy under that outfit," you think to yourself ? Fuck! You've done it again. Dammit Scott, remember, she knows what you're thinking! Today is your lucky day though, you have some time to kill and Psylocke is dripping at the thighs after taking a peek inside your thoughts. So go ahead and imagine fucking this bubble butted vigilante from behind, letting her ride your cock, and blowing your load in her mouth, and it just might become a (virtual) reality.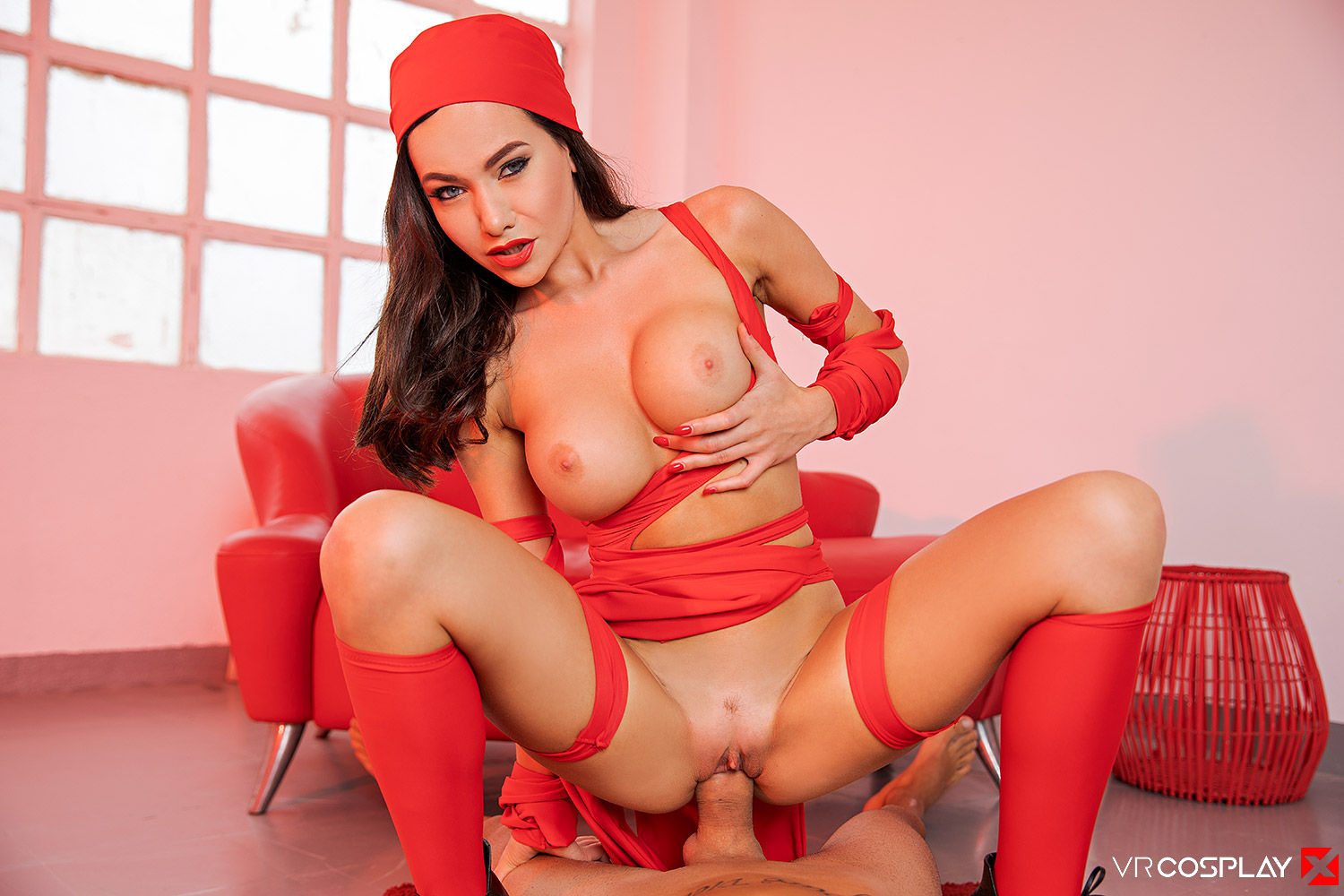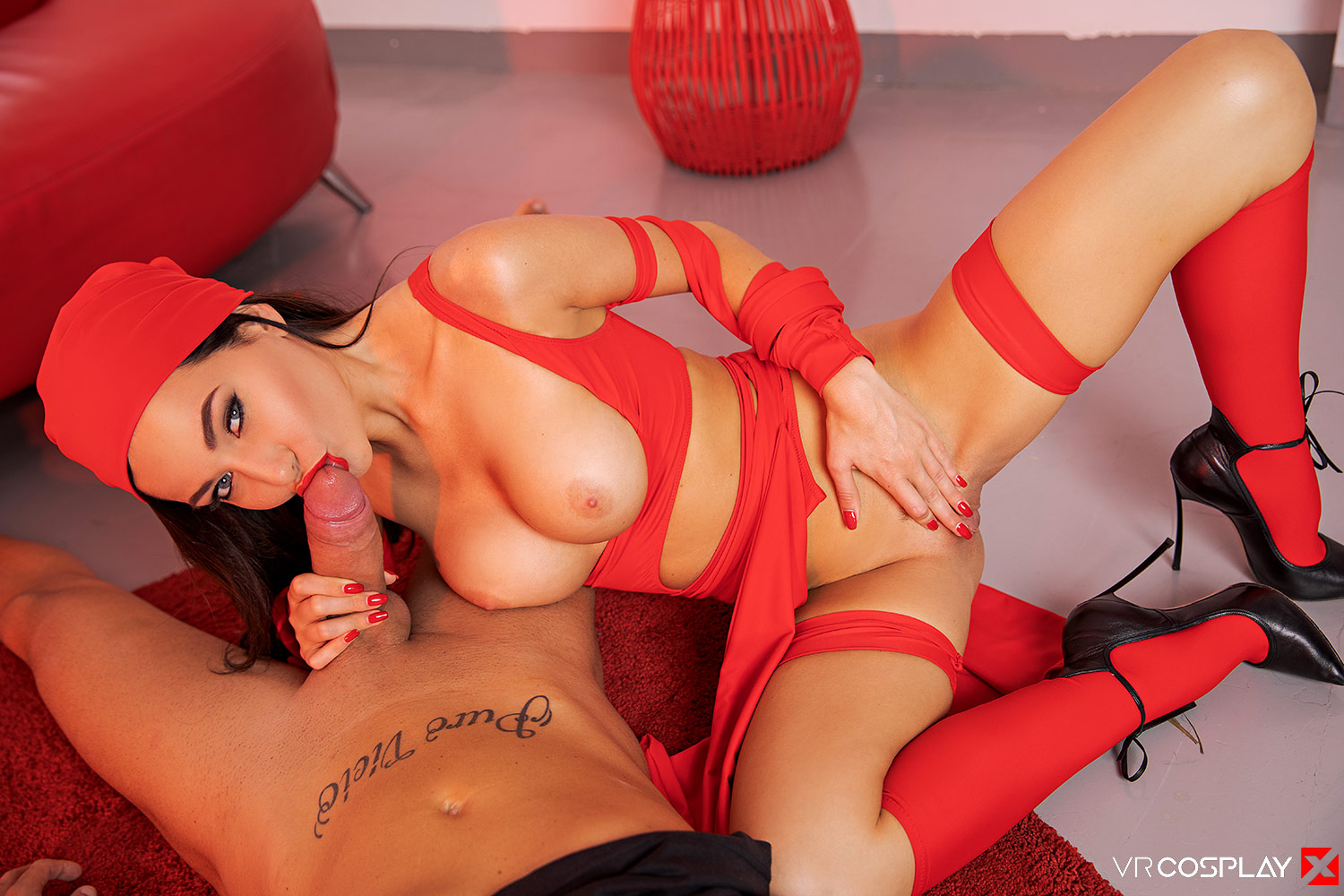 Elektra A XXX Parody: Subil Arch - Elektra used to work for your boss, Kingpin, but recently, she's seemed to develop some semblance of "morals," and she's started using her powers for good. Yes, she's beginning to become quite a nuisance. Today you planted a series of explosives to take out a target, only to get stopped by Elektra before you could set the final charges. Maybe you could have gotten out of there if you weren't distracted by her killer legs or stacked rack, but alas, she managed to tie you up and now she's demanding information. She'll do anything to find out who you're working for, but she knows violence isn't the way. Try to keep your mouth shut, but be careful, her pussy is the ultimate interrogation tool.


Want some more? Check the site.
| | | |
| --- | --- | --- |
| | Older | Newer | |