ASR PREMIUM - Free Porn Movies and Free Porn Images
ASR Premium offers Free Hosted Galleries of sample porn movies and photos for FREE. We collect and offer the high quality samples from millions of galleries on daily updating.
High-quality feature film movies of lesbian story porn from one of the niche sites in Girls Way network serving with total 5 sites for one price.
Special Offer: [Check the Price Here]
[Click on the picture to see all the samples]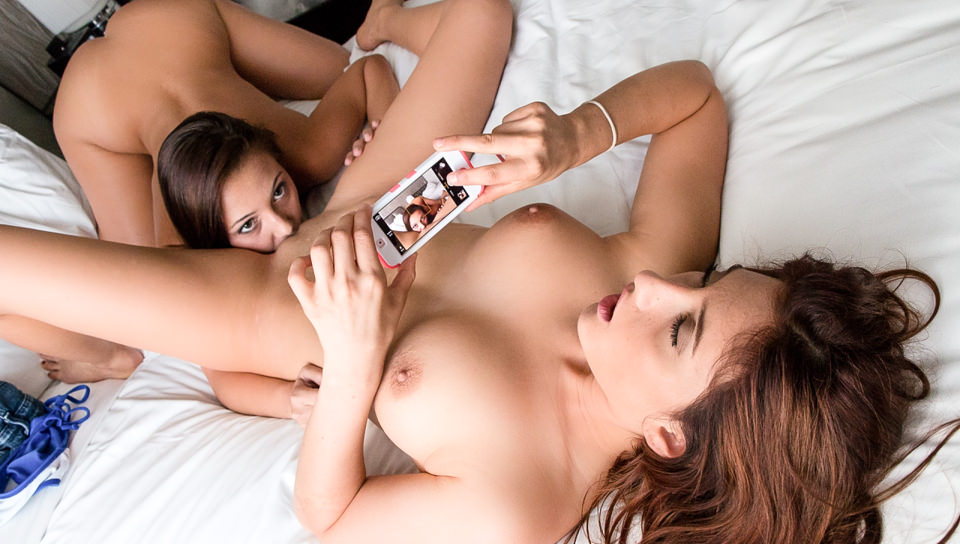 Waking Up Next To You, Scene #01: Jenna Sativa, Addison Ryder - Picture this, I wake up to a beautiful sunny day after an insanely orgasmic night with the gorgeous Jenna Sativa only to find myself alone in our bed. I was NOT happy, but knowing Jenna, I would find her relaxing poolside. When I did go down to find her, I made sure to bring my video camera.. Kinky you say? I just want to make sure I get every single detail of the two of us, when we head back upstairs to our room. When I do spot Jenna she's in this sexy blue bikini. I tell her how excited I am about tearing it off her and sucking on her big, beautiful titties. With that, we head back upstairs to our room so the fun can really begin. I can feel my pussy getting wet, and we're still wearing our clothes! I'd like to give more details but, why should I, I've got it all on tape, just for you... Enjoy! From Addison Ryder and Jenna Sativa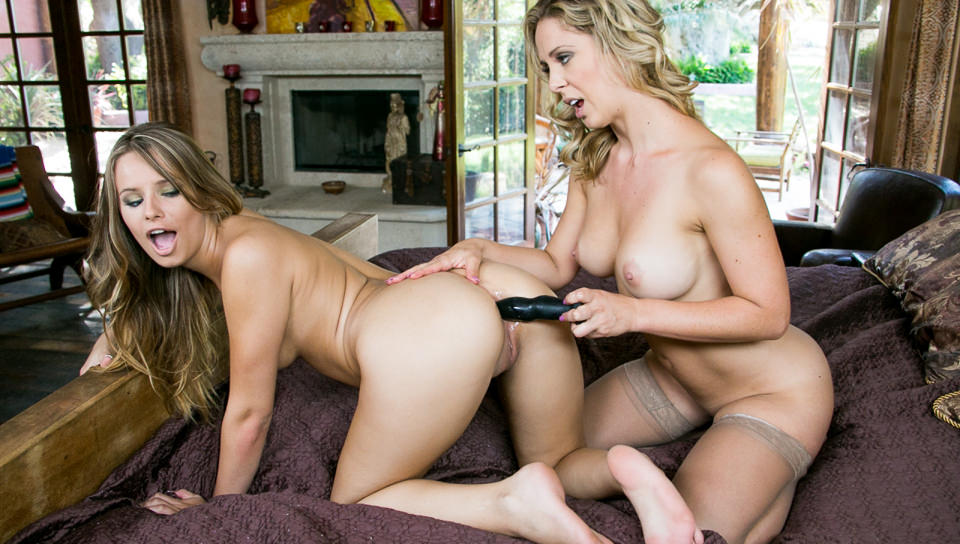 Cherie Loves Jillian, Scene #01: Jillian Janson, Cherie DeVille - Hey, It's Cherie DeVille here, I want to tell you about this fantasy I've been having... It involves a cute, young, blonde who's never had her ass penetrated. I want to come in with my strap-on while she's laying on the bed waiting for me. I want to get that cute little asshole warmed up with my tongue. I want to lick it for her, and then slide a finger in. I want to grab that pretty blonde hair and make her bend over for me. I'm going to take my strap-on and put it into that tight, little asshole. Inch by Inch until I get it all the way inside of her. After she cums for me the first time, I'm going to make her ride it. I'm going to show her exactly what I want her to do to me. When she understands what I need, I'm going to let her fuck me until I cum. I really hope that happens!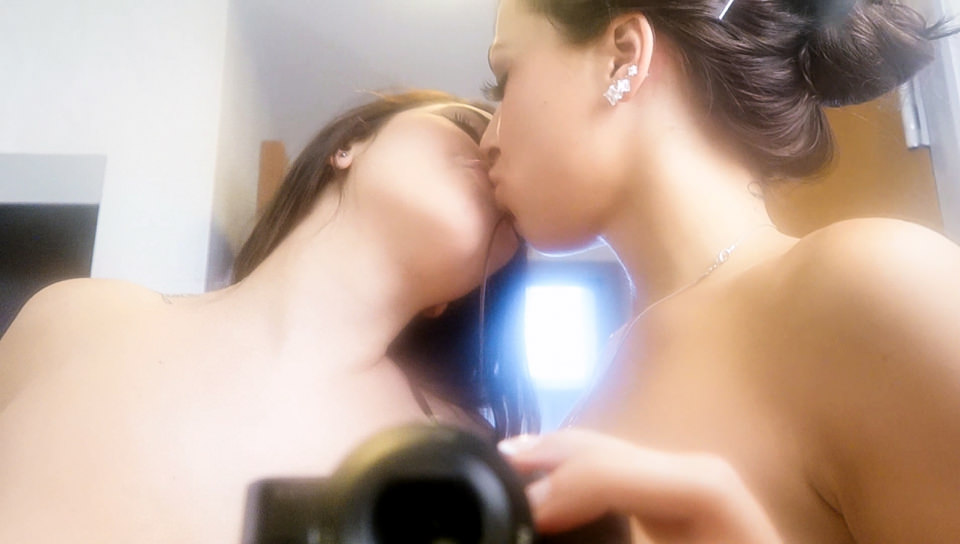 Karlee Grey And Zoey Monroe: Zoey Monroe, Karlee Grey - We were just hanging out in our hotel room when I got really horny all of a sudden. I know that Zoey gets really horny when she takes a shower, and of course my beautiful tits are super tempting. We can't keep our hands off one another. The way we make out is like we understand something about one another that no one else can know. Zoey's eye contact while she's eating me out makes me feel like no one else can do it like her, and she's not going to let me go anywhere until I cum for her. My pretty little pussy is so horny that I can't take how good her licking is. I hope when I send this tape in you guys decide to put it online! Your members will want to finger themselves to this! From Karlee Grey and Zoey Monroe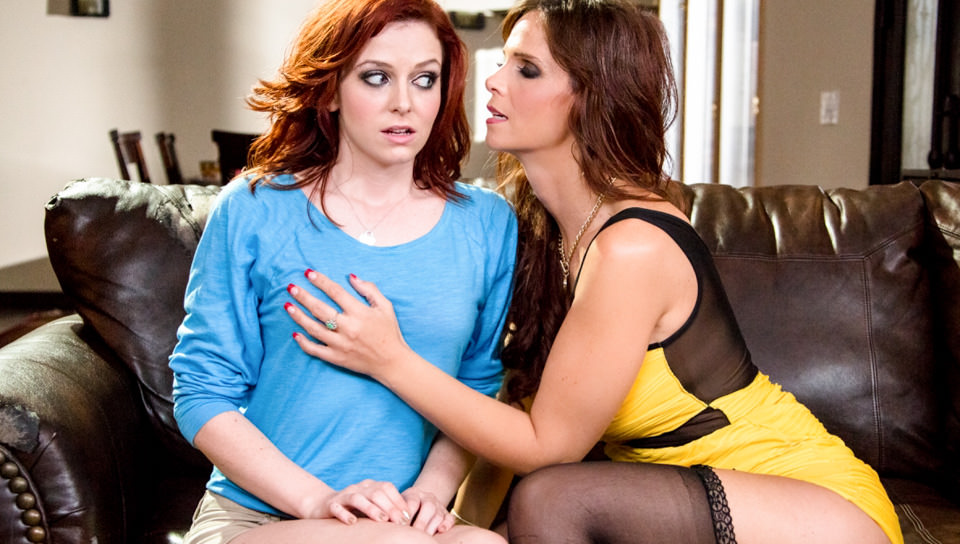 Dentist Day, Scene #01: Syren De Mer, Emma Evins - Syren De Mer is happily married with her husband, and her new stepdaughters Emma and Scarlett. Today she is in a hurry. Emma Evins, the youngest acts so juvenile she hides from Syren, who is determined to get her to the dentist. While on the phone with Tanya, Syren reminisces about the times she was young and bold like Emma, and the trouble they got into when they were that age. Emma is hiding behind a corner and hears all about Syren and Tanya's juvenile sexcapades. Emma is in deep trouble though, and when Syren is finally at the end of her rope Emma appears as if from nowhere (I guess she's being playing hide and seek in this house her whole life) Syren is prepared to discipline Emma, but her stepdaughter's curiosity has her answering questions about what it's like to be a lesbian! Emma challenges her step-mom saying she could lick pussy. Syren takes her challenge and give Emma the chance to prove what skills she's got! Syren follows suit, and shows Emma that she's not as experienced as she thought. Syren punishes Emma by feeding her that beautiful experienced pussy. Emma shows she's not a complete idiot when it comes to eating out her step-mom, but Syren sure has a couple of lessons to teach her girl. By the time their lesson is over Emma is screaming with her first ever expert lesbian orgasm!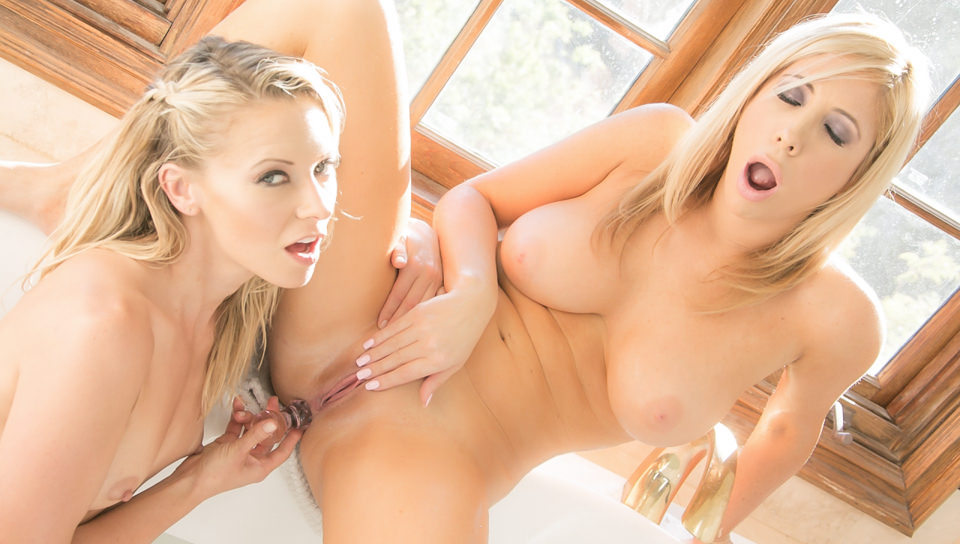 Lena Loves Tasha, Scene #01: Lena Nicole, Tasha Reign - Hi, I'm Lena Nicole and I have, always had a fantasy about having sex with Tasha Reign. I really want to play with her asshole, I want to fuck her ass and I want her to fuck mine. I want to get her dressed up in some sexy lingerie. I just imagine the two of us in the bath, nice warm water all over our dripping, wet, sexy bodies. I would get some anal beads and a really sexy dildo for her. I would love to fuck her ass, and watch her fuck her own ass. I would love to play with her pussy and get her nice and wet while she fucks her ass really hard. I think about sexy, dirty, fun things like that with her. It would be a lot of fun!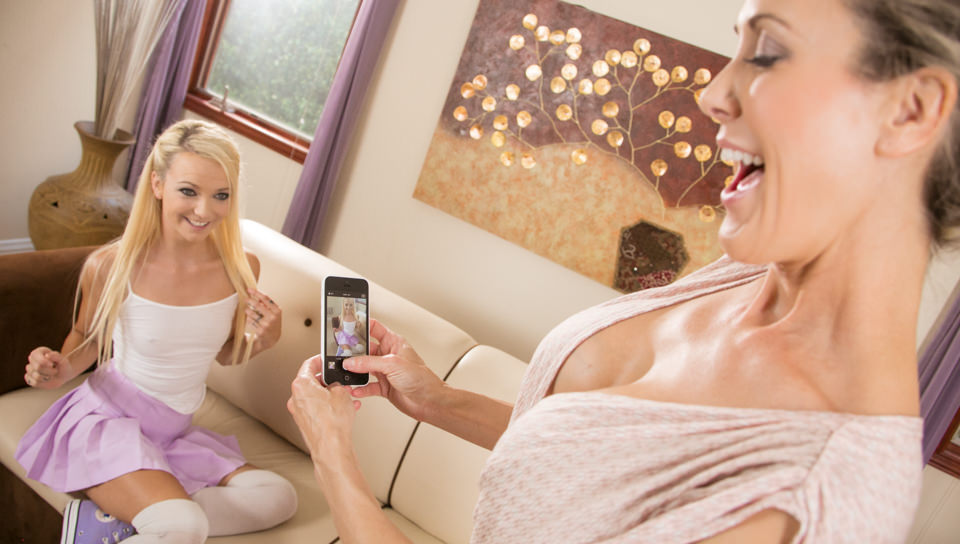 Something To Look At, Scene #01: Carmen Callaway, Brandi Love - Carmen Callaway is mortified! A friend just posted a picture to social media and didn't even look to see if her eyes were opened or closed. Carmen is feeling low. Her self-esteem is a bit shattered, but stepmother Brandi Love is waiting in the sidelines to root her pretty petite peach on. Since Carmen is preoccupied with likes, and knows that if she posts even one great picture she'll be saved. Brandi buys into the fun and tells Carmen that she will help her get made up and take a great photo! Carmen is excited to have the help from mommy, but she's still not convinced. Brandi takes a little time like every mom, to figure out how to work Carmen's camera phone but once she does, Carmen gets shot after shot of cute photos. Carmen trusts Brandi when she says she's pretty. Brandi tells her that since it's important to her to be popular she wants to show her something else that will help her be the most popular girl at school Brandi reaches in and kisses Carmen, and tells her how beautiful she is. She starts to suck Carmen's budding nipples and showing her all kinds of sexy things to make her friends feel their first ever orgasms from Carmen's new expert techniques. Brandi shows Carmen a lot of new things, and Carmen picks up on them fast! And since Brandi's picture got Carmen over 300 likes, she now feels confident she was overreacting a bit earlier. Mommy makes the hurt go away.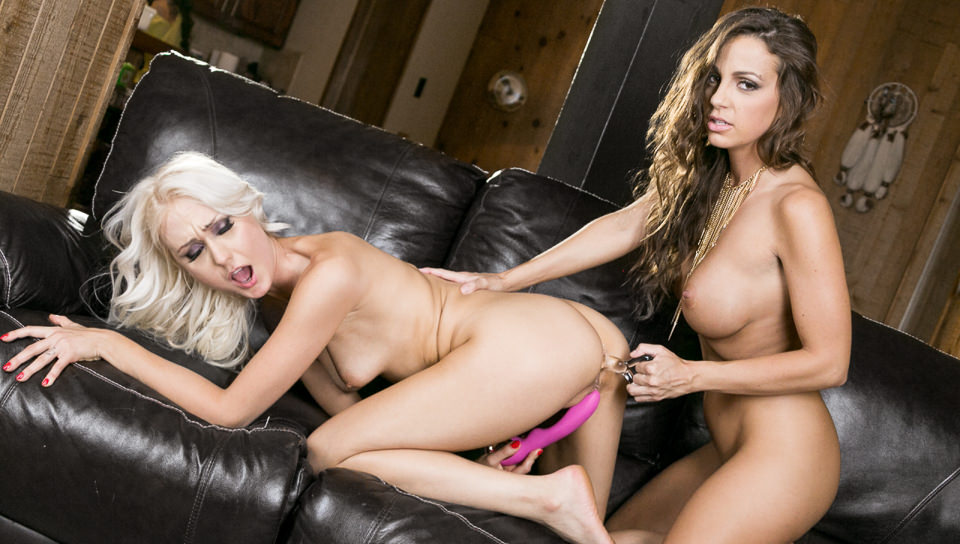 Natasha Loves Abigail, Scene #01: Abigail Mac, Natasha Voya - I don't know if you guys know this about me but, I've never had anal sex with a girl before. I'd want it to be with the classiest girl in the business, Abigail Mac. I want her, to just do anything that she wants to do to me. I could picture us totally being together, all over each other. Smacking my ass, rubbing my pussy, she would take whatever she wanted to take and, she would just stick it in my ass. I would scream and, she would lick me just to get my attention off of it. She would give me a toy to play with myself so, I would keep going and going. She would sit down, so I could lick her as well. Eating her pussy from the inside and out and then, she'd fuck my ass again. That would be nice ;)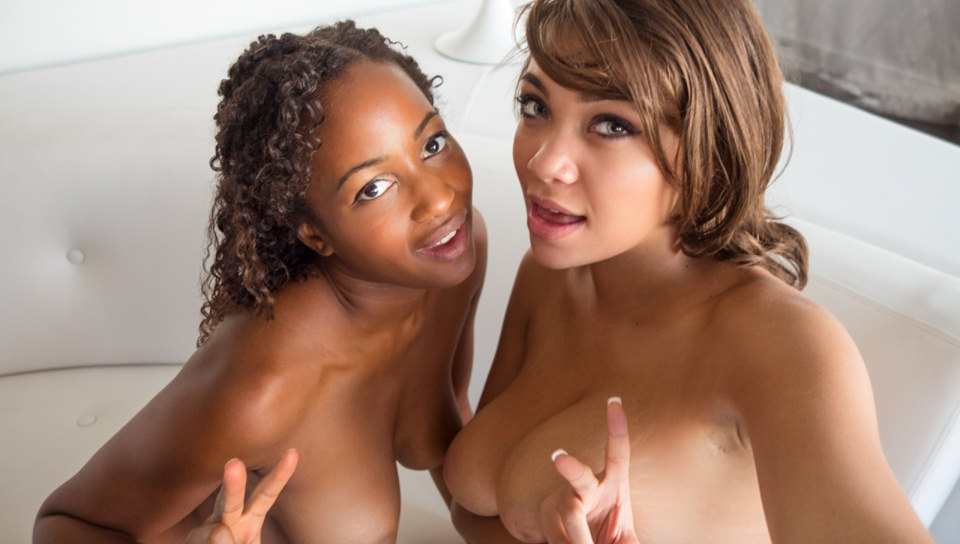 Take Me On A Ride, Scene #01: Cassidy Banks, Ivy Sherwood - Cassidy and I are on a trip in Hollywood, and my girl Lisa wanted to see everything, so we took some pictures and some videos so she could feel the experience. The hotel is going to be hard to find so we're trying to find that when Cassidy was being all cute, and flirty, and so when we finally got back to the hotel room I couldn't help but initiating operation see Cassidy's tits. When she said she was going to take a shower, I had her set up the webcam, sneakily telling her that I was going to chat with Lisa. Next thing we knew we were both naked and pushing boundaries neither of us expected to get to. I won't tell you what we got up to, but I'll tell you that you won't want to miss it. From Ivy Sherwood and Cassidy Banks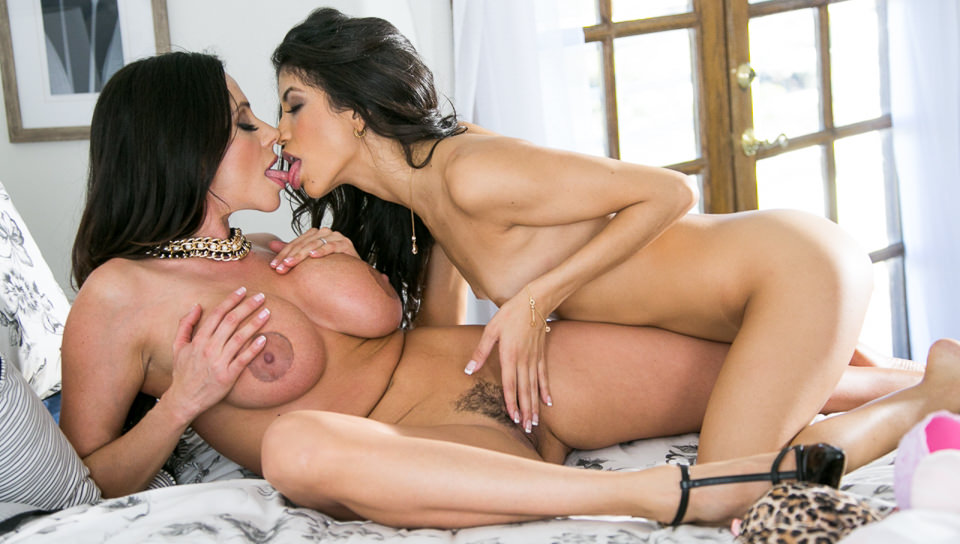 Help My Stepmom, Scene #01: Veronica Rodriguez, Ariella Ferrera - Ariella Ferrera has a hard time when there's no one around to appreciate all the effort she spends getting her household in order. Maddy, her step-daughter could certainly take a few tips when it comes to helping out around, but Ariella sees the value in Maddy's good education, and her cheerleading practices too, so Maddy thinks of s wonderful idea, to get her friend Veronica to bring over some lingerie for Ariella to try on. Hopefully this will take away some of those tempestuous lustiness she's had over the past little while since her husband left on business. When Veronica arrives she lays out some of her favorite pieces for Ariella. But, it seems Ariella may not be in the mood. When Veronica tries helping Ariella out of her clothes to get a better idea of how the bra will fit, Ariella is cautious. But before too long she is feeling like new, her beautiful body fills out the lingerie perfectly, and Veronica is beginning to feel horny from Ariella's beautiful full breasts and her perfect ass. As Veronica checks out Ariella's curves Ariella starts feeling like she might get away with tempting the young lady. When they both start to feel comfortable, and make a few light jokes about what Veronica can get away with being with her customers, Ariella starts telling Veronica she's being naughty. Veronica starts telling Ariella what she'd do to Ariella if she was her stepmom, and when they start to kiss, Ariella wants to know more... a lot more. Will Maddy ever find out?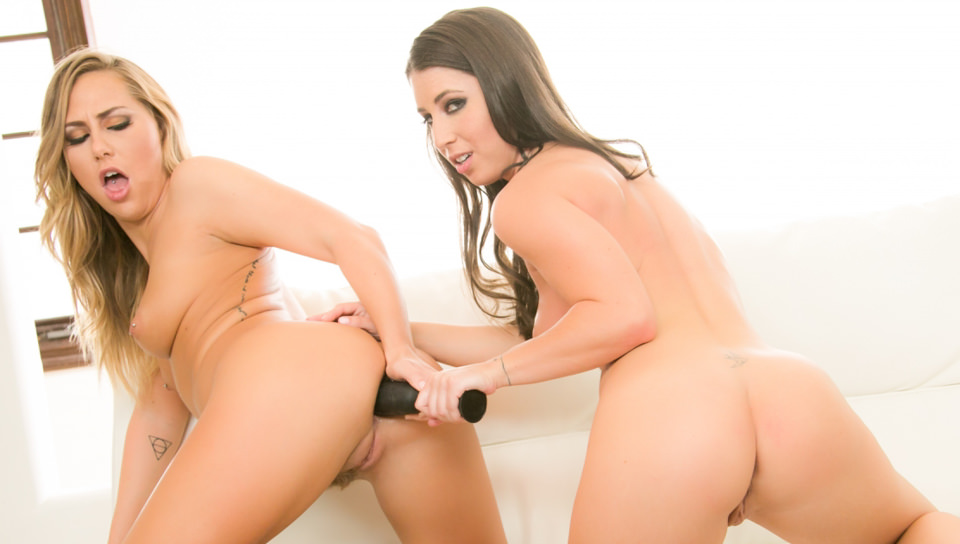 Carter Loves Serena, Scene #01: Carter Cruise, Serena Blair - Hey guys, Carter Cruise here. As you know I'm no stranger to Anal Sex. You've probably seen me on the site here before, but today, I want to try something a little different. A little bigger. So, I have this friend Serena, and she's a really hot brunette with a great ass. I was just checking her out before I came up here to tell you guys about it. I want her to take this big black cock. Take it and stretch out my tight little asshole with it. I want her to come in and spread open my ass, put her little pink tongue inside there and make it nice and wet, probably put a finger or two in and stretch it out, cause it's a really big cock, so I'll need a little bit of a warm up. Just slide in the BBC and stretch out my asshole till I can't take it anymore, and I cum all over it. I bet you just can't wait to see my asshole get stretched out by a BBC you little perverts.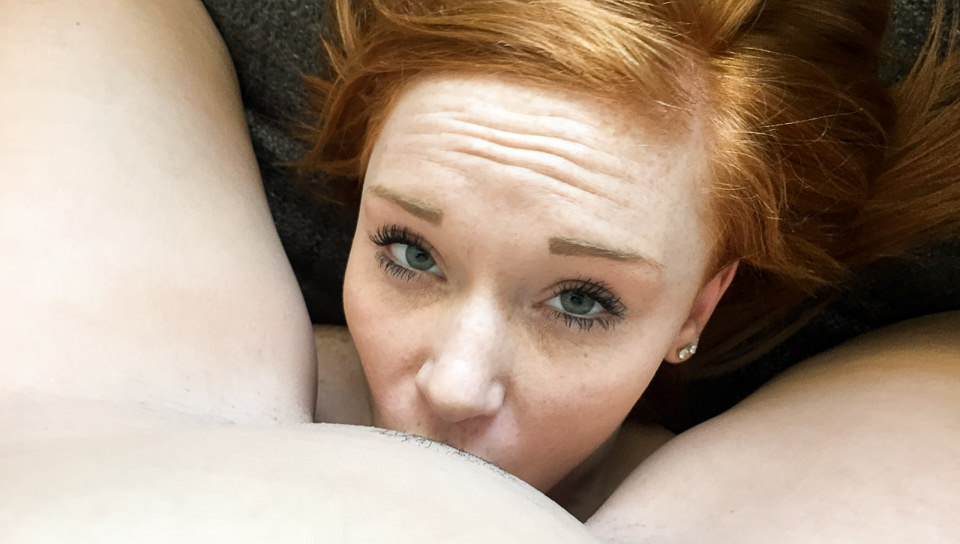 Rebounding, Scene #01: Alex Tanner, Jenna Ashley - Jenna Ashley came to hang out after having a really intense conversation with her now, ex-girlfriend. I wanted to cheer her up in any way I could and I noticed even though she seemed upset, she was also a little horny. The perfect combination, in my opinion because she was willing to try anything. I couldn't have been more excited! We decided to watch some TV which then escalated into taking off our clothes to get a little more comfortable. She's so sexy, I couldn't resist suggesting we make a super hot sex tape to take her mind off her ex. The best part, she was all for it! What better way to get over an ex then to have some amazing rebound sex! Hope you all enjoy watching it as much as we enjoyed making it ;) From Alex Tanner and Jenna Ashley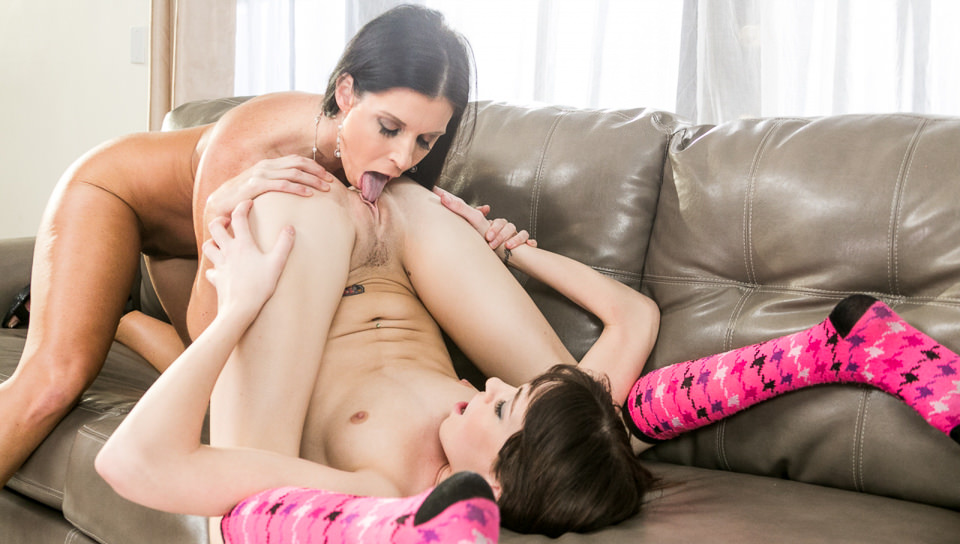 Takes Two To Tango: Part One, Scene #01: India Summer, Hannah Hartman - Hannah is a naive young girl. Sure she's stunning, and quite popular at school, but when it comes to certain grown up stuff, she's totally oblivious. See, Hannah has a conundrum. When she watches girls fooling around it turns her on. When she makes the realization that she could potentially be a lesbian, it turns her world upside down. We all know that the popular girls at school, don't have any issue talking about how they tick, but this might be something she should bring up with her step-mom first. Or at least she thought. India is a nurturing stepmom who, despite long hours in her office, and frequent business calls, tried her hardest to make sure her girls get the education they need, and when they need it. As a late bloomer Hannah has obviously tumultuous feelings about her newest discovery. When India explains what it's like to have sex, and that no matter what you do, don't subscribe to labels, just to be herself, Hannah's ideas finally click into place and her new found self-esteem can start to flourish. When India demands a display of Hannah's attempted techniques Hannah shows her. India is amazed that Hannah hasn't discovered her body alone, and makes sure that Hannah's education is one that she won't forget. India whips out a toy so she can try a new technique to masturbate, and it's already better for Hannah, but when India decides to show Hannah what sex is really about, we get to see her show Hannah everything she will need to know about being herself, and getting what she needs.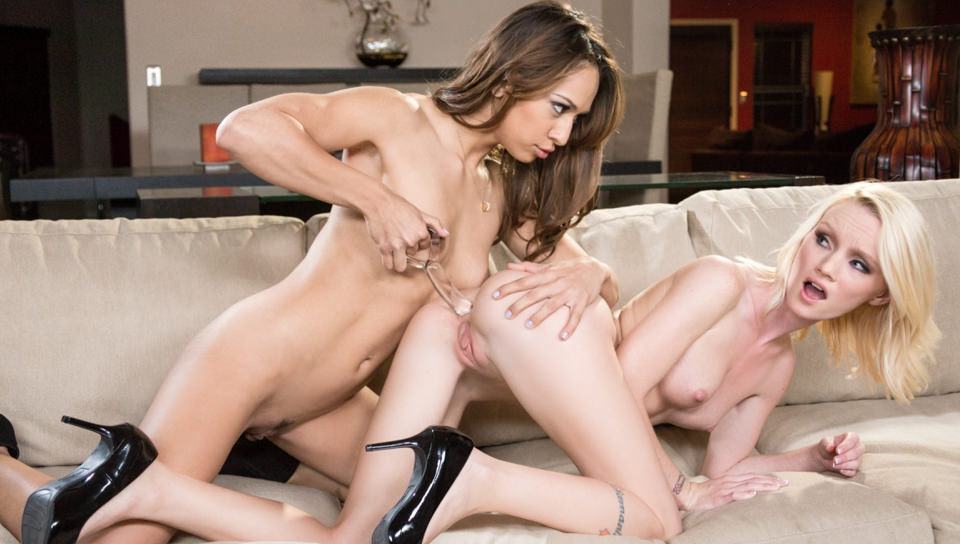 Sara Loves Sammie, Scene #01: Sara Luvv, Sammie Daniels - Hi, I'm Sara Luvv and you might remember me from WebYoung. I have another WebYoung girl with me today, Sammie Daniels. It's so hot, that I finally found another girl that's even smaller than I am. Actually, she's teeny, tiny cute little thing. I just love the thought of just being able to completely dominate her. I've had this fantasy for a while now and she's going to help me play it out today. I love buttholes, I don't know if that's crazy of me to say.... I just think that having someone that I can be a little ruff with and kind of take control over is really sexy. I want to start playing with her, licking her and slowly starting to get her really nice and wet and horny for me. I love her cute, little asshole.. I want to put a toy in it, some fingers. I want to dip my tongue in it and show her how pleasurable getting your asshole played with can be. I want to teach her how to make someone else feel really good, playing with their ass. I want her to shove toys in me and make me feel really good and then, I want to put my fingers in her asshole. She comes really hard on me, I just want to feel all her muscles contracting as she's screaming. Big orgasm, it's just driving me crazy, it's going to be beautiful. I can't wait for you to see it!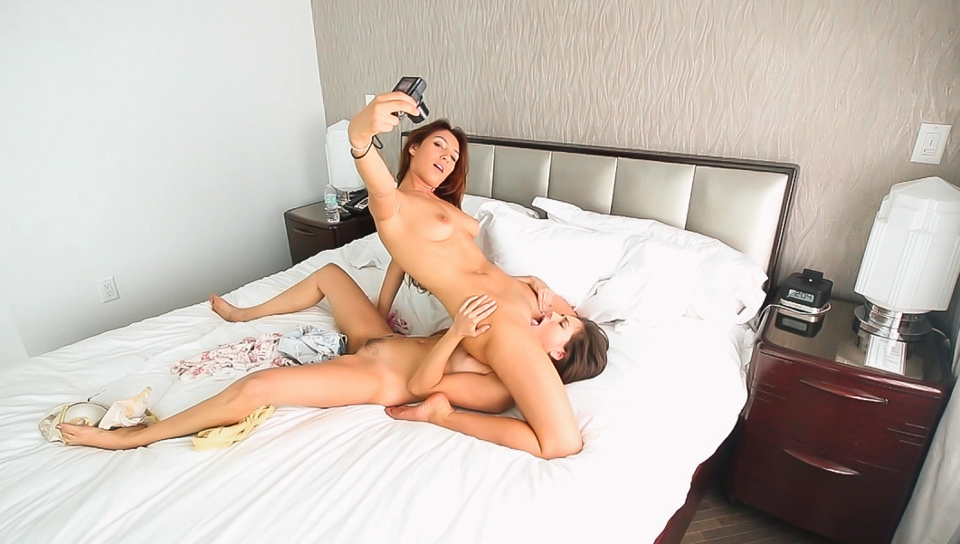 Roller Coaster Me, Scene #01: Shyla Jennings, Addison Ryder - Today Addison was being super lazy and I have been up since like 5 am waiting to go to the pier to go on the beach! Addison took her sweet time to get ready but when she got situated we went nuts out on the pier. The sand under our feet was so soothing and warm. We even did some naughty stuff on the roller coaster. I can't wait for you to see that, but when we got to the top of the ferris wheel I knew things were going to get hot. From that moment on, with the beautiful ocean and Addison's pretty little titties I could resist but make our little film take a new turn. What we got up to will just have to wait. It'll be worth it I promise! From Shyla Jennings and Addison Ryder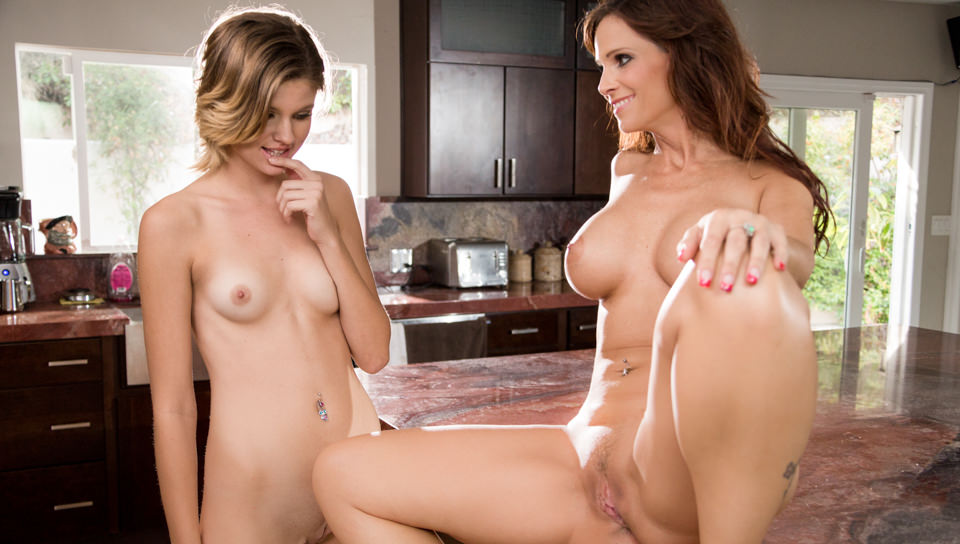 A Quick Learner, Scene #01: Syren De Mer, Scarlett Fever - Syren De Mer has been trying her very best to get her Step-Daughter, Scarlett Fever to open up to her. She knows that there's someone special in her life, but feels as though due to Scarlett's shy personality, her crush may never know how she feels. Syren is determined to get inside Scarlett's head, when she finds Scarlett's cellphone filled with nude selfie's she believes this to be the perfect opportunity to teach her Step-Daughter how to break out of her shell. Syren calls for Scarlett to meet her in the kitchen. When Scarlett comes downstairs she sees her cell phone in her Stepmom's hand. Thinking she's busted, she's surprised when instead of scolding her like her mother would have done, Syren is actually looking to help her. Syren suggests that if Scarlett wants, she can show her a couple of techniques that will work much better than desperate photos. Scarlett tells Syren she would really like the opportunity to learn whatever she has to teach her! Syren has Scarlett sit on the kitchen counter so they can work there way down each others bodies starting with a long, hard passionate kiss. Once they've both removed there clothing and are laying naked on the counter, the teaching really begins. For the first time Scarlett feels the deepest pleasure from not just any woman, but her gorgeous Stepmom. The big surprise of the day comes to Syren who cannot believe how natural licking pussy comes to her hot Step-Daughter. After that lesson, Scarlett can't wait to go to her party tonight and show off what she's learned with all her hot, sexy girlfriends!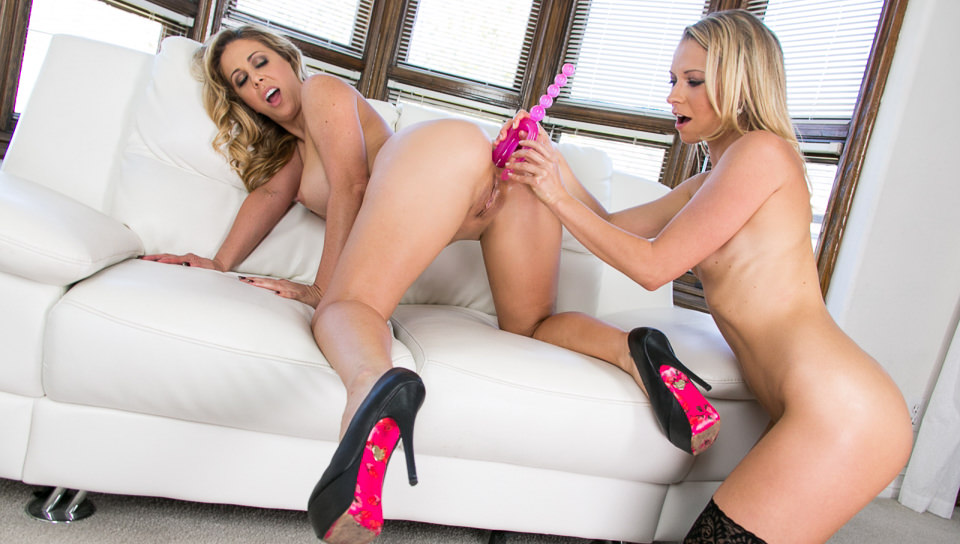 Lena Loves Cherie, Scene #01: Cherie DeVille, Lena Nicole - Hi, I'm Lena Nicole. I'm really excited about having my first girl-girl-anal scene. I really want to have sex with Cherie DeVille, I think she's super sexy and fun, and she's so experienced. And I feel she could really show me the ropes and break me in good. What I kind of imagine and envision in my mind is us both getting dressed up really sexy and getting some toys, maybe oiling each other up. So, I imagine her kind of taking charge of me and me being a little more submissive. Her tongue in my ass and getting it nice and wet and warmed up and ready. I want to fuck her really hard but I would let her fuck me first. I just imagine her giving it to me so good, eating my pussy, while mmm I get my asshole penetrated. I just imagine it would be really really hot and I'm really excited for that, hopefully happening...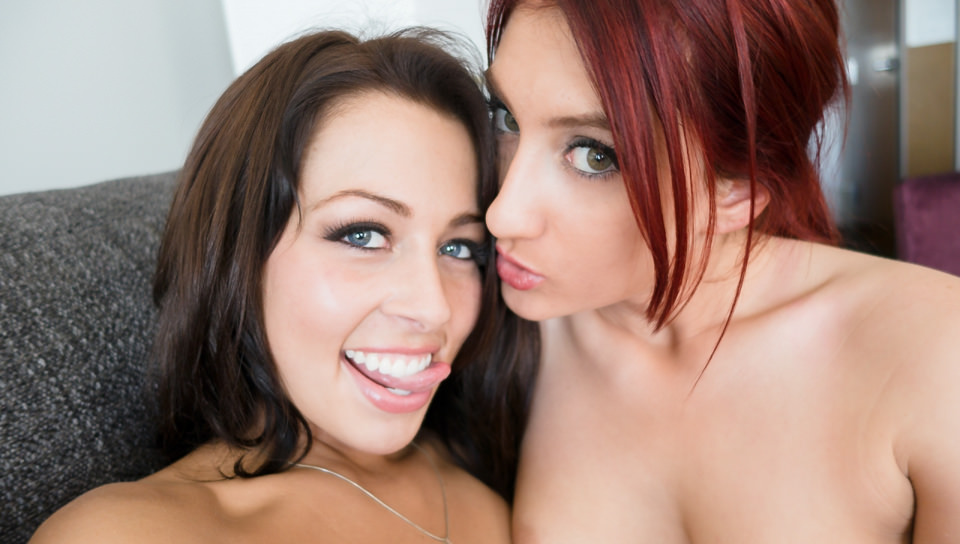 A Walk In The Park, Scene #01: Addison Ryder, Zoey Monroe - Mid-way through my morning jog, alone in the woods, I suddenly wished Zoey Monroe was with me. Having been all hot, and sweaty from my run, I thought to myself how perfect this spot would be to have her take off each layer of clothing and lick my body up and down. When I opened my eyes, there she was with a video camera. We walked to a secluded area, and she took off her top and let me suck on her hard nipples. Then she started to pull down my top and began teasing my nipples with her teeth. We both realized it was time to get back to the hotel room and that's when the fun really started. My pussy was so hot and wet, I couldn't wait to taste her. Back and forth giving each other the most insane orgasms, I never wanted it to end! Which is why, I wanted to share this with all of you, so that you can watch it and get as wet as we were... Enjoy! From Addison Ryder and Zoey Monroe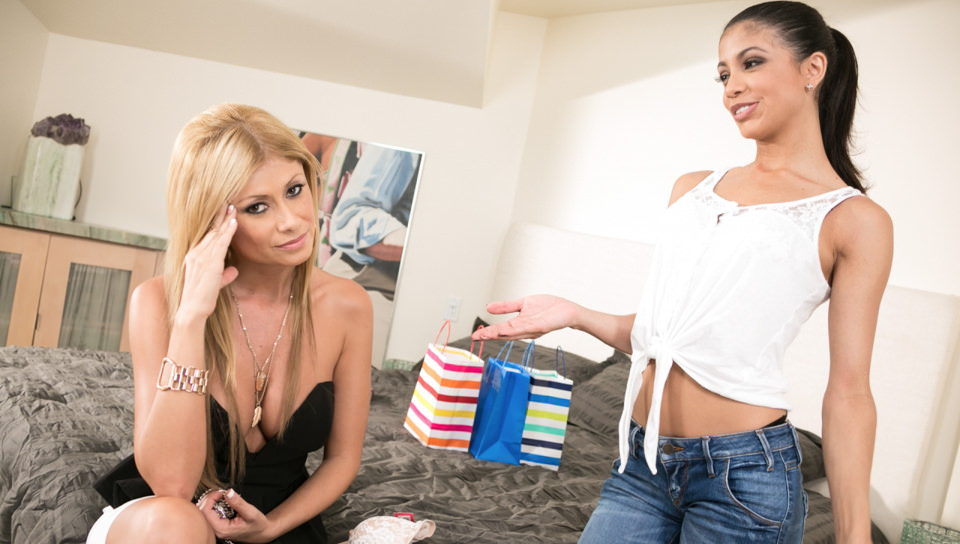 Too Old For Allowance, Scene #01: Veronica Rodriguez, Lisa Daniels - Lisa Daniels is loving the perks of being with her new, rich husband. She's just come back from a shopping spree, and is excitedly trying on all the new clothes, jewelry and lingerie she just got at the mall. But with all the stuff she bought, she doesn't notice that she left one bag still on the counter, and when her step-daughter Veronica comes home, she sees the fancy necklace that her step-mom spent with her dad's hard-earned money. Veronica confronts her step-mom, saying that if Ms. Daniels doesn't want her to tell her dad about all the money she's been spending, she'd better start giving Veronica an allowance -- five hundred dollars a week! Ms. Daniels calls her step-daughter a greedy little brat, but truth be told, there's nothing she can do but accept defeat. Veronica sees this and decides to press her advantage further, telling her step-mom that she wants something else, too. She wants her step-mom to make her cum. It's a tall order, but Ms. Daniels doesn't have any other choice! First, she tongues Veronica's innocent little pussy to try to satisfy her bratty step-daughter, but Veronica wants to take her time and enjoy her victory. She reaches over to Ms. Daniels' pussy and gives it a lick of its own in a hot, step-family 69. Then Ms. Daniels mounts Veronica's petite body and sits her wet pussy right on Veronica's face, riding her tongue as they both finger Veronica's tight hole until she's finally satisfied. It may be blackmail, but who's to say they can't both enjoy it!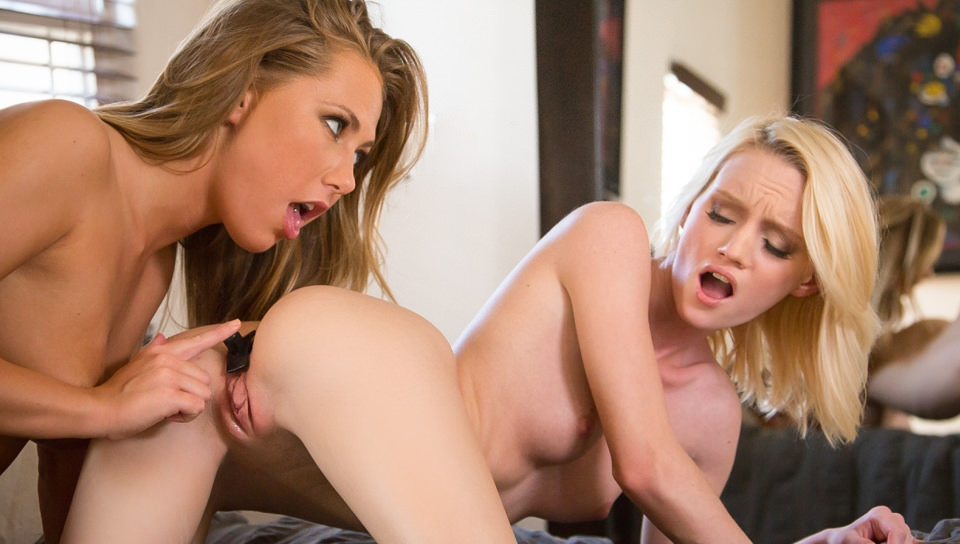 Carter Loves Sammie, Scene #01: Carter Cruise, Sammie Daniels - Hey, this is Carter Cruise, and I want to tell you guys about a Fantasy of mine. I know you've seen me on the site before, actually a couple times, but you've never seen me with a really new girl, a really inexperienced girl who has no idea what she's doing. I like little chicks. They make me feel more powerful and dominant. So I'm excited today to work with Sammie Daniels because I've never seen a girl that small before. She's never done anal before, so I'll start off slow and nice to get her warmed up, but I think I can pull and animal out of her. That's my specialty. I'll start with myself, show her what feels good, to see how much I like it. Then, I'll start by kissing her neck, because I know that always relaxes girls. I'll work my way down her body to her little pussy, which I'm gonna lick until she cums. Then she'll be ready for some anal play. Start with my tongue, just to loosen it up and get it wet to get her comfortable with anal since she's never done it before. Then maybe, if she's feeling it I'll stick in my little finger. I also brought a special toy just for the occasion. It's small and pink so I think she'll like it. It feels fucking incredible. I'm gonna give this girl her first anal orgasm, and you guys are gonna watch it.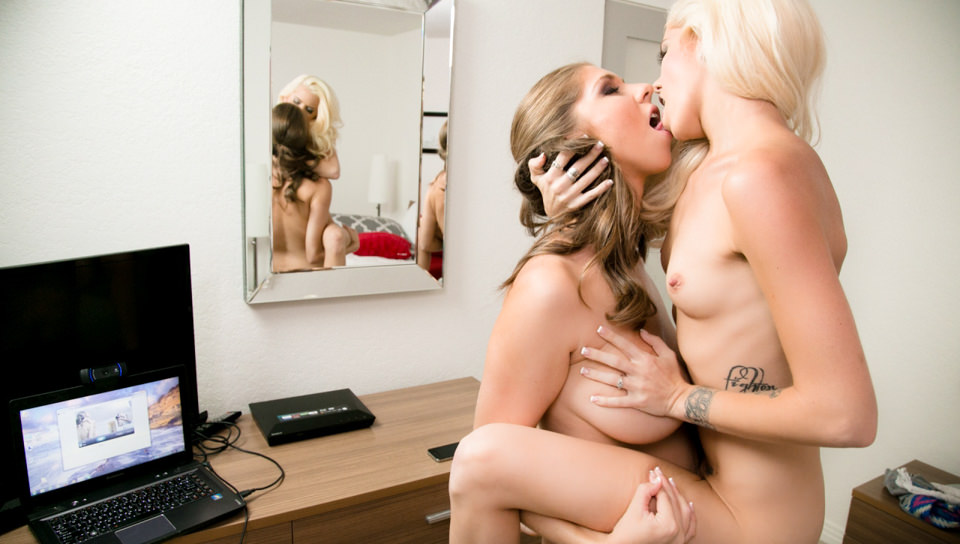 That Hot Girl I Met Last Night!, Scene #01: Halle Von, Alex Chance - Dear Sex Tape Lesbians, So I wanted to send you this video I decided to make at the last minute with my friend Dakota. I had met this super-hot chick last night, and we hit it off, after a couple hours of partying together, we headed back to our place (Dakota and Mine) well it was like sparks flew, this chick was so hot, and we had really hot sex. The next day I found out her name was Halle Von. Well, when I woke up thinking of all those naughty things we did last night, I had to find a way to make myself a souvenir. I asked Dakota to hide in the closet and film because my computer's webcam just wasn't as clear as I wanted it to be. Dakota called me crazy but by the time Halle and I finished fucking, Dakota had to pick her jaw up off the floor. I think this is the hottest thing around, and I hope you post it on your site! From Alex Chance and Halle Von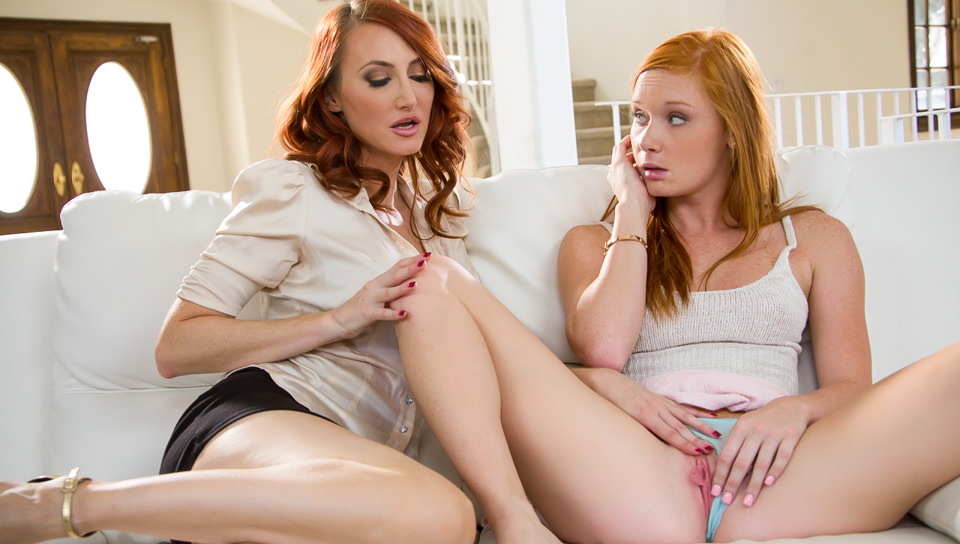 No More Private Time, Scene #01: Alex Tanner, Kendra James - Kendra James is looking forward to a night on the town with her gal pals, but she can't find her favorite top. She heads down to the laundry room, where she knows her step-daughter Alex Tanner is supposed to be doing the laundry, but instead she finds Alex doing the laundry machine! She's pressed against the washer as it rocks and shakes, its vibrations sending waves of pleasure to her most private places.
But they aren't about to be private for long. When Kendra walks in on her step-daughter touching herself, Alex thinks she's in big trouble. But Kendra isn't mad... she just wants to give her step-daughter some guidance about how to explore her body the right way, and she thinks that feeling a machine's vibrations isn't the best way for Alex to learn. She needs someone experienced to guide her through the right motions, and Kendra is certainly experienced!
As Alex practices her fingering techniques, her step-mom watches with advice and encouragement, soon showing off her own fingering style for comparison. As they pleasure themselves side by side, their lust and passion build until finally, Kendra does what she'd always dreamed of, and leans in to kiss her step-daughter for the first time. Alex is a lucky girl to have a step-mom who cares so much about making her feel so loved.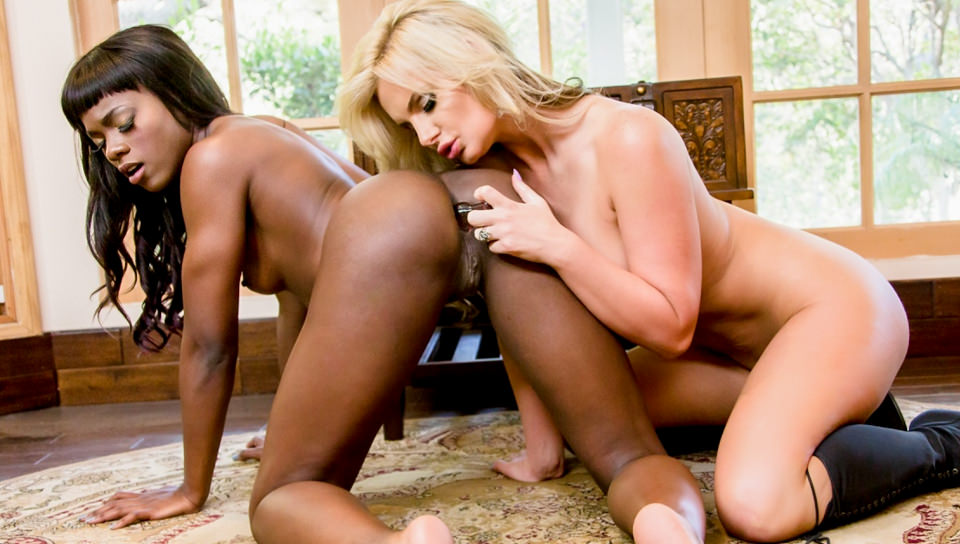 Ana Loves Phoenix, Scene #01: Phoenix Marie, Ana Foxxx - Hi, my name is Ana Foxxx, and I really want to tell you about this fantasy I've been having. I really want to try anal sex with a girl, and I've never done it before. I really want my first time to be with somebody pretty experienced, and maybe you guys have heard of her? Phoenix Marie? I really like the idea that she's really experienced, and I really want her to dominate me. I know Phoenix can be pretty aggressive but I hope she'll be gentle with me. I'm really excited just to see where it goes, and I want to just play with her! In my fantasy, it starts off with Phoenix showing me how much she can take, and I know she's really experienced so I'm going to study really hard, and learn a lot from her. And then, it's going to be my turn, and maybe she'll start with a tongue, or a finger. But I brought some toys with me, and I'm not really scared to let her use them. I bet you guys are really excited to watch me get my little butthole stretched out by Phoenix. I hope you guys really enjoy this, I'm doing it just for you.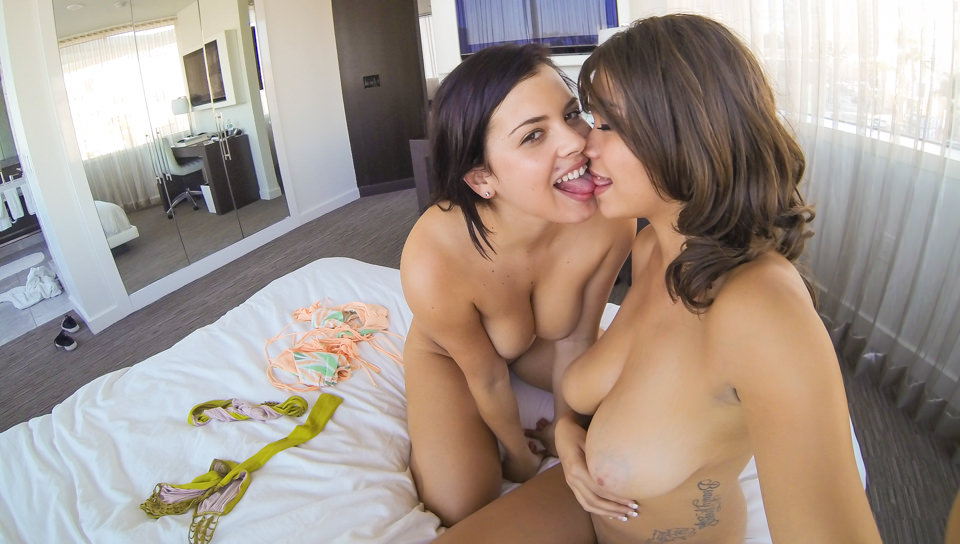 Going Down On You, Scene #01: Keisha Grey, Cassidy Banks - Last weekend, I was staying with the sexy, beautiful Keisha Grey at this amazing hotel, she decided that we should head down for a day of relaxation by the pool but, when I saw her in her bathing suit, I had other plans...... I decided we should take a camera and make our own, sextape. We start off dancing in the elevator and once we get to the pool we start to tease each other with the underwater camera. After a while we both knew we needed to make our way upstairs so the fun could really begin. When we got up to the room, she started off by playing with my boobs, bouncing them up and down. Then, she slowly pulled the strings of my bikini so that she could lick my wet pussy. She was doing such a good job, I needed to know what she tasted like, and she was amazing! The best part of this whole experience, was that I got it on camera, for all of you to watch ;) From Cassidy Banks and Keisha Grey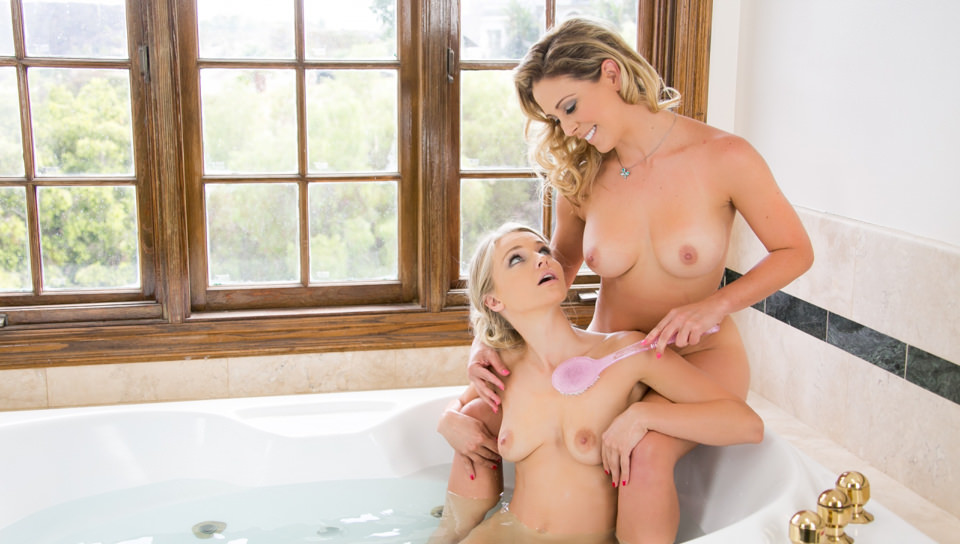 The Yard Bird, Scene #01: Staci Carr, Cherie DeVille - Staci is trying to save up money for college. Most kids get some money from their parents and don't have to learn the ethics of hard work. Well, today she showed up at Ms. DeVille's house to see if there was any work she had for her to do. Ms. DeVille lists a bunch of yard work for you young lady, and she gets to work, but by the time Staci's done working, she's sweaty and dirty, and totally beat. Cherie never expected Staci to want to go to college so bad, so on top of the money she owes Staci, she offers her a bonus. Ms. Deville has just finished drawing herself a luxurious bath. But Staci needs it more than she does. Staci is sure to tell Ms. DeVille that she can take a bath at home, but Ms. DeVille Insists. Cherie helps Staci to the bath, and Staci is nervous to have Cherie undress her for the bath, but Cherie informs her it's not the first time she's seen bodies her age. Taylor is the same age. Cherie gets Staci to get under the water, so she can clean her off, complimenting her beautiful teenage body, and her ambitions. Staci begins to fall under Cherie's motherly charms, and when Cherie reaches out to kiss Staci, she kisses back. Staci's cute whimpering sounds tell a story of flirty submission, and as things begin to heat up Ms. Deville shows Staci a sensual pampered orgasm like she's never experienced. But when it's Staci's turn to please Ms. DeVille, she makes sure Staci learns how to tease her, touching her pussy and nipples, and inner thighs lightly with her fingers and tongue before she finally uses her tongue and lips to stimulate Ms. DeVille's wet pussy until she cums all over her teen face.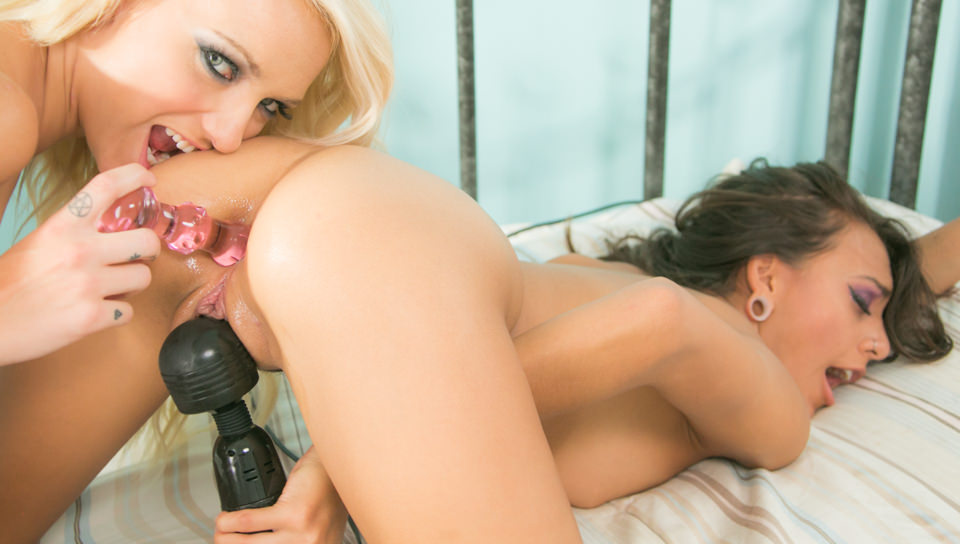 Janice Loves Carmen, Scene #01: Carmen Callaway, Janice Griffith - Hey, I'm Janice Griffith, you might remember me from Webyoung, but that was a different side of me, and today I'm going to show you a filthier side. I've been having this fantasy lately about Anal Sex with this really beautiful girl named Carmen Callaway. I think she's going to dominate me. I've been a school girl for everyone, but today I'm Carmen Callaway's schoolgirl slut. She's going to make me her little bitch. I think if I'm a really good girl, she'll spit on my asshole, and maybe even lick it before she sticks a finger in. She'll have to work it real slow because I'm so tight. I can't wait. I've been fantasizing and dreaming about this, even waking up wet. Don't you want to see me try anal with this beautiful little girl? I can't wait to show you either. Let's get naughty.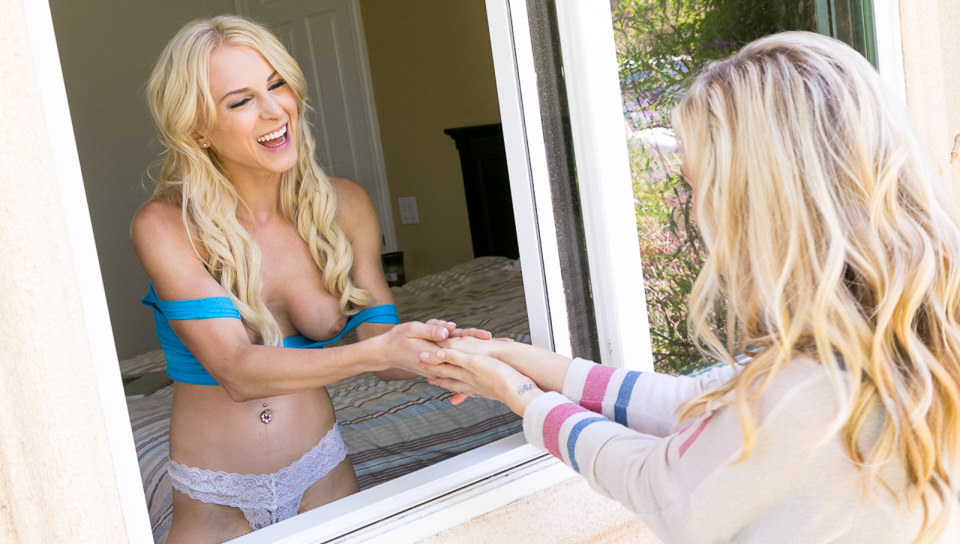 Nosey Neighbor, Scene #01: Karla Kush, Alix Lynx - Hey Sex Tape Lesbians, I was snooping around on the internet, cause that's like 60% of my life, really. Anyway, I found this super-sexy blonde bombshell cam girl that looks just like the girl who lives next door! So then I picked up Kacy to come film it, and she was annoyed but she can deal. When we showed up at Alix's window she was still doing the show. I had to get her on film being naughty like 5 feet away from us. She must have been super horny cause it's a godsend that she didn't notice us there sooner. When she turned and saw us watching, she was nervous and covered up, but I told her how I felt her job was so cool, and how I'm really intrigued by her job. Well you'll see, show showed me more than just the ropes. I hope her fans liked it, now, to get myself a job! From Alix Lynx and Karla Kush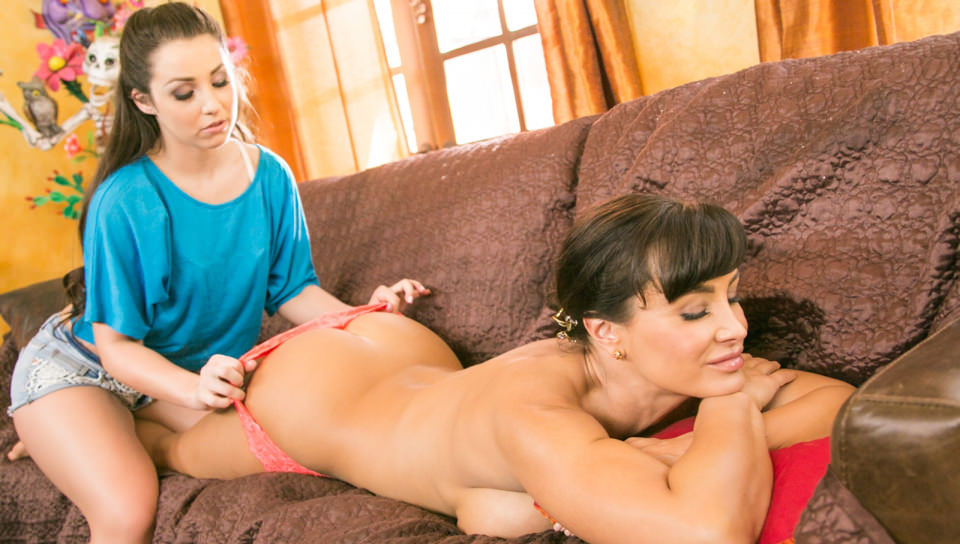 Girl's Night In, Scene #01: Lola Foxx, Lisa Ann - Lisa Ann's on vacation. Well, staycation. She's still taking all her calls for some reason, and when one customer calls her up she's secretly furious. When Kendra Lust calls her up to tell her that Lola is taking Massage classes, Lisa tells Kendra to send her over. Obviously the stress of staycation is taking its toll, and she'll need a great girl's night in to really kick off those shoes and relax for her holidays. Lola is excited to get a new client to practice on, and she makes sure that things are all set up for her. Kendra is a dream mommy, setting up ways to improve her step-daughter's techniques, and making sure she's fooling around with the right type of mentors. Lisa freshens up for Lola, making sure she's looking great. Lola shows up at Lisa's and knocks on the door, surprising Ms. Ann while she was looking for the perfect book. Lisa shows her to the area where she'd like to be massaged. Lola can't help but feel nervous when Lisa reveals her beautiful soft skin and tight body. Lola gets to work, helping Lisa gets her knots out from all the stress of working from home on her vacation. They talk about many things, but when it gets silent we see that Lola is admiring Ms. Ann's beautiful body, and getting a bit hot. Lisa tells Lola she should take her clothes off. Lola remembers what it was like when Lisa asked her to do something when she was younger. Ms. Ann's way or the highway. Lola doesn't feel uncomfortable by this, and strips off her top and things only get hotter from there. Lisa is being stimulated by Lola's massage. Lola is hesitant at first, since Lisa is such a beautiful powerful woman. Lisa gives Lola a bit of her power when she tells Lola that she wants to kiss her. Lola can't refuse her, and soon they are learning things about one another that they never expected. They lick and suck at one another's wet pussies, and help each other achieve orgasms that are so relaxing and intense that once they're done they can't help but lies in each other's arms and cuddle on the couch in their afternoon glow. The night ahead is going to be intense, so any moment of peace they can find is a perfect compliment.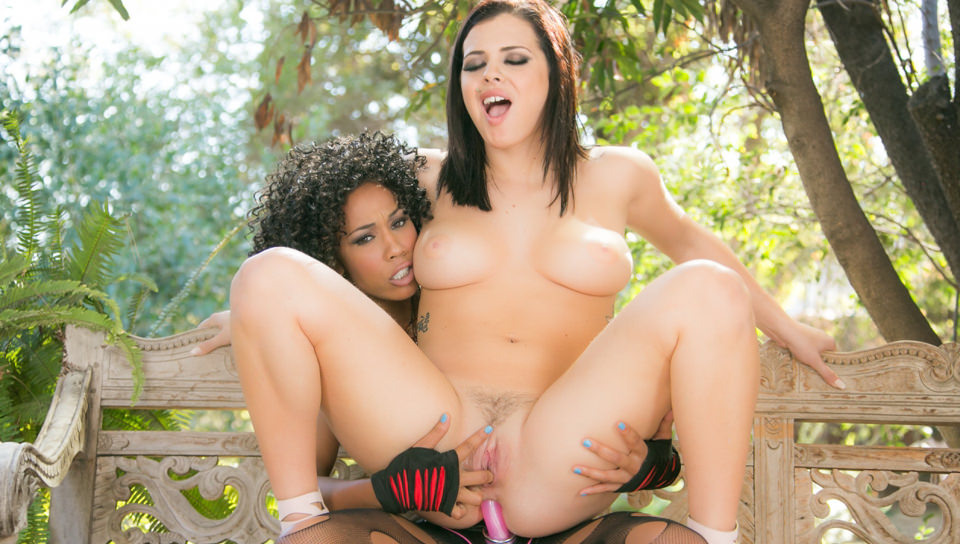 Keisha Loves Misty, Scene #01: Keisha Grey, Misty Stone - Hey, My name is Keisha Grey, I've had this huge fantasy for a long time, I've never experienced anything in my asshole before, and I kind of want it really bad. I think the perfect person for that is Misty Stone. I'm super turned on by a girl who knows what she's doing, and I kind of wanted to play a little bit with my asshole, but not by myself particularly. I can't wait until she slides her strap on in and out of my ass. Wouldn't you all like that?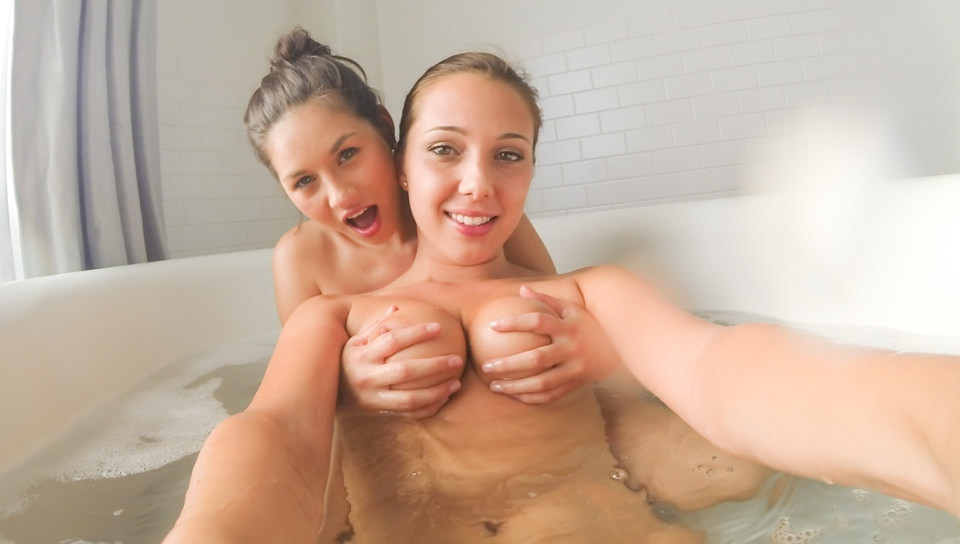 2 for the price of 1, Scene #01: Shyla Jennings, Jenna Sativa - I was on a trip with Jenna for a conference when I got horny from sitting around all day in the hotel room, just vegging out, when I had this fantasy of having my baby watch me in the tub, splashing the hot water over my perky nipples, and touching my cool skin everywhere with the soothing hot water. Well, as soon as I made it happen I knew that this was going to be one of the best orgasms I've ever had. But when Jenna showed up and scared the shit out of me. Her beautiful round ass is perfect. My fantasy just doubled in intensity. The feeling of her warm smooth body under the water made everything so much tinglier. Anyway, I wouldn't normally submit something so racy, but I thought the world just had to see how hot it is to have such a vivid imagination and how lucky we were to capture the best lesbian sex on tape. From Shyla Jennings and Jenna Sativa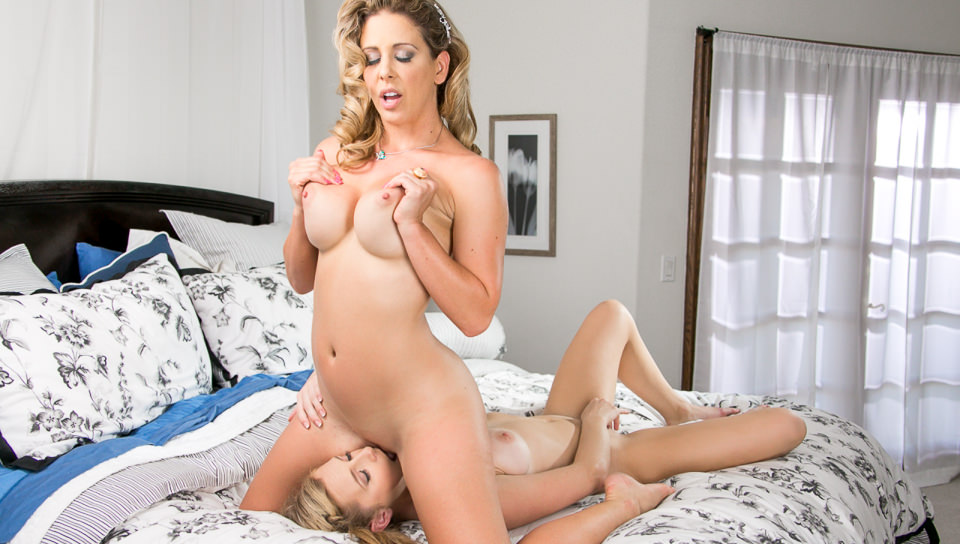 Seducing Your Friends, Scene #01: Taylor Whyte, Cherie DeVille - Dating sucks! Taylor is fed up with meeting guys, getting attached and realizing their heart isn't in it. It's time she figured out that men aren't what she hoped. Martin is a cheating lying know it all, who needs to be knocked down a couple rungs, but Taylor isn't going to stick around to try and repair things she's done. Cherie Deville is her stepmother. She hears the fight over the phone and rushes to see what it going on. When she hears what Taylor has been through she immediately sympathizes. Cherie takes the time to make sure Taylor knows what's what. When Cherie's husband left her with Taylor, she resigned to do everything she can to make sure Taylor feels heard, and is being compassionate to herself. Cherie remembers when she was growing up and started making mistakes with boys, and what it cost her, but it will not be the same for Taylor. Cherie helps Taylor see the truth... in today's day and age, dads say their daughters should wait until marriage, well what a crock of shit! You can't keep any partner without giving a little something to keep them busy. Cherie tells Taylor that she should trust the person that she's sleeping with, and today Cherie happens to be the only one around who will be completely honest with her. Cherie tests Taylor, listening to her body, and trying to show her where she can play with her partners in order to get them ready for sex, but what happens then? Cherie shows Taylor, by helping her out of her top and her shorts and gets to work fingering her, and eating her tight teenaged pussy before asking Taylor to demonstrate what she's learned on herself. Today Taylor has learned a lot, and surely this will be one experience Taylor will have a hard time to beat.


Want some more? Check the site.
| | | |
| --- | --- | --- |
| | Older | Newer | |