ASR PREMIUM - Free Porn Movies and Free Porn Images
ASR Premium offers Free Hosted Galleries of sample porn movies and photos for FREE. We collect and offer the high quality samples from millions of galleries on daily updating.
10/11/2020 GALLERY UPDATE
Nuru Massage is one of the sites in Fantasy Massage network serving with 6 all kind of massages like oil, spa, massage parlor, soapy massage, etc.
Special Offer: [Check the Price Here]
[Click on the picture to see all the samples]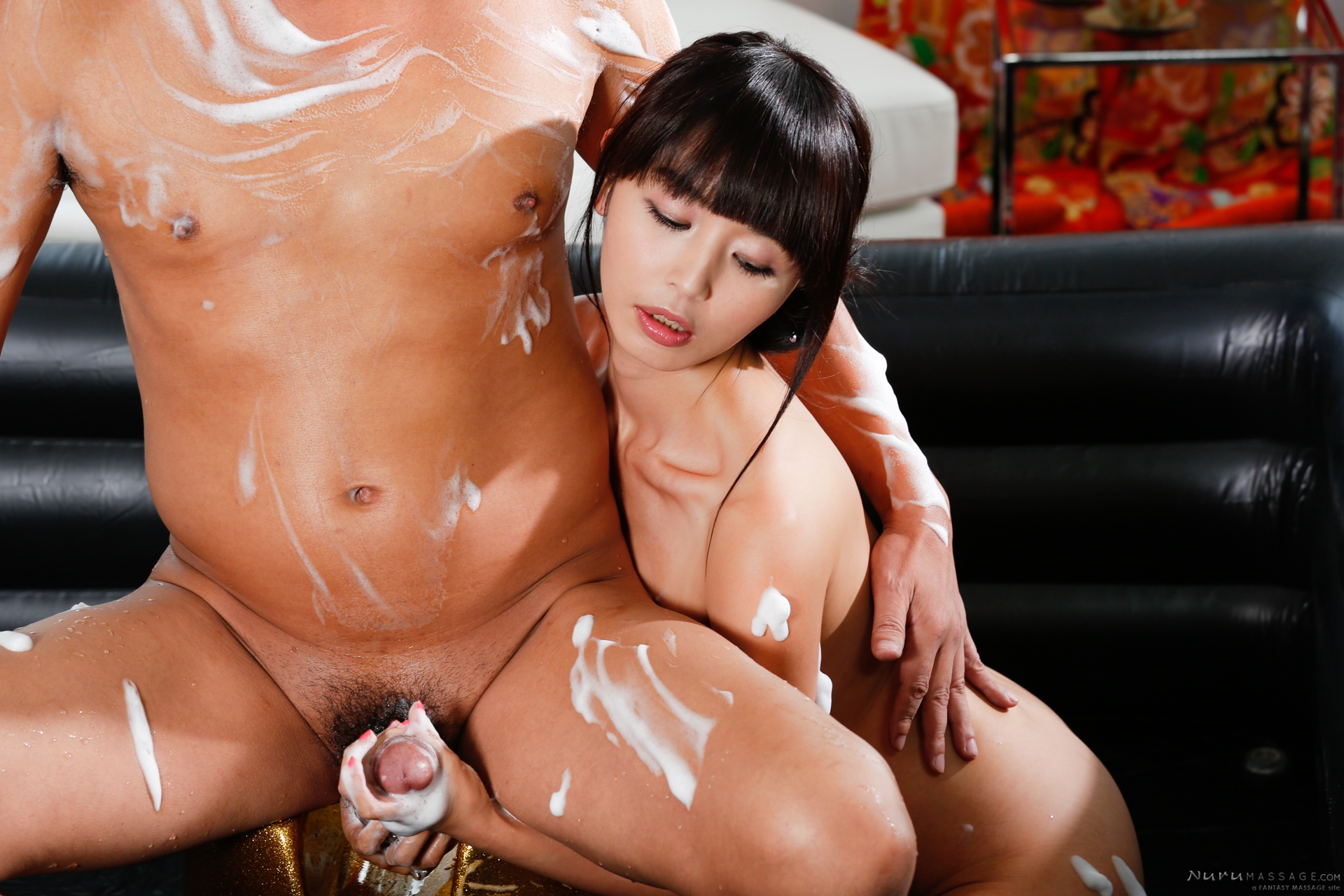 Showdown In Little Takuo Part 1, Scene #01: Marica Hase, Takuo - Take a trip to the fast paced, culture infused, JAPAN! Strength and honor are two key values that Takuo holds close to his heart. After a long day of training, there''s only one woman on Takuo''s mind to ease the pain of the day and turn it into pleasure. One woman who''s hands can tickle away soreness, and who''s beauty is beyond compare, Marcia Hase. Today, however Marcia decides to change up the massage by introducing Takuo to the Nuru experience. The ways in which Marcia uses her body to massage every inch of Takuo has him, in her complete control. He decides that everyone around the world should know the pleasure this massage brings and he''s found just the right person to partner with, none other than, Eric Masterson!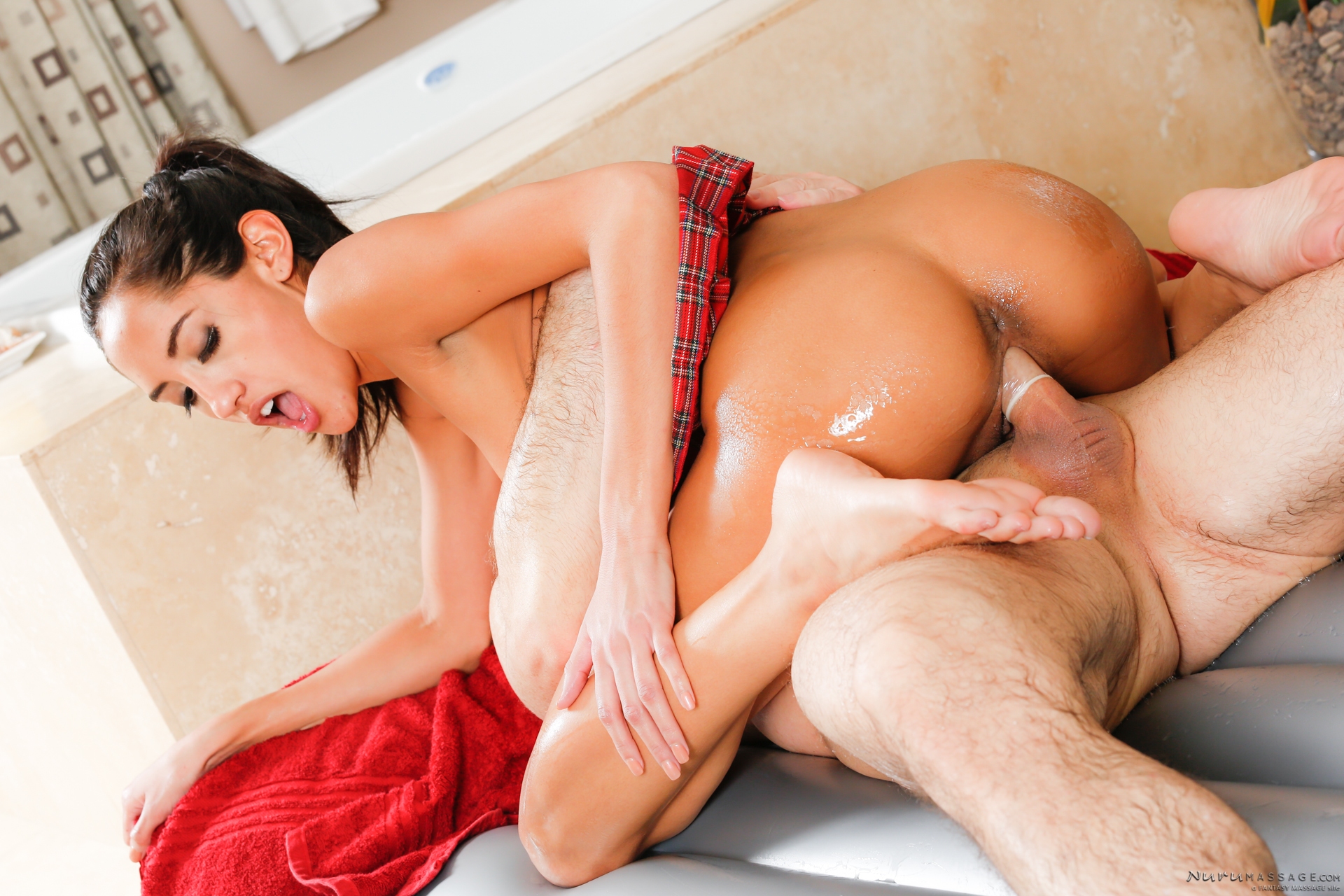 Pupil''s Pet, Scene #01: Chloe Amour, John Strong - John came to Nuru today to get a massage. He''s greeted by the plumber, thank god that guy is not the masseuse. But when his masseuse does show up, it turns out to be a student where he works as her teacher! Chloe Amour is just as surprised to see him there, but when he starts prying, he feels ashamed, that this is the job she ended up with after failing her last year! She makes it personal and uses his abandonment as a play to get him to come for the massage anyway. Watch her teacher drool over her gorgeous body, as she seduces and pampers her teacher throughout his massage. Chloe isn''t nervous at all, but when she takes his cock in her warm mouth he sure warms up to the idea of giving her a passing grade this year!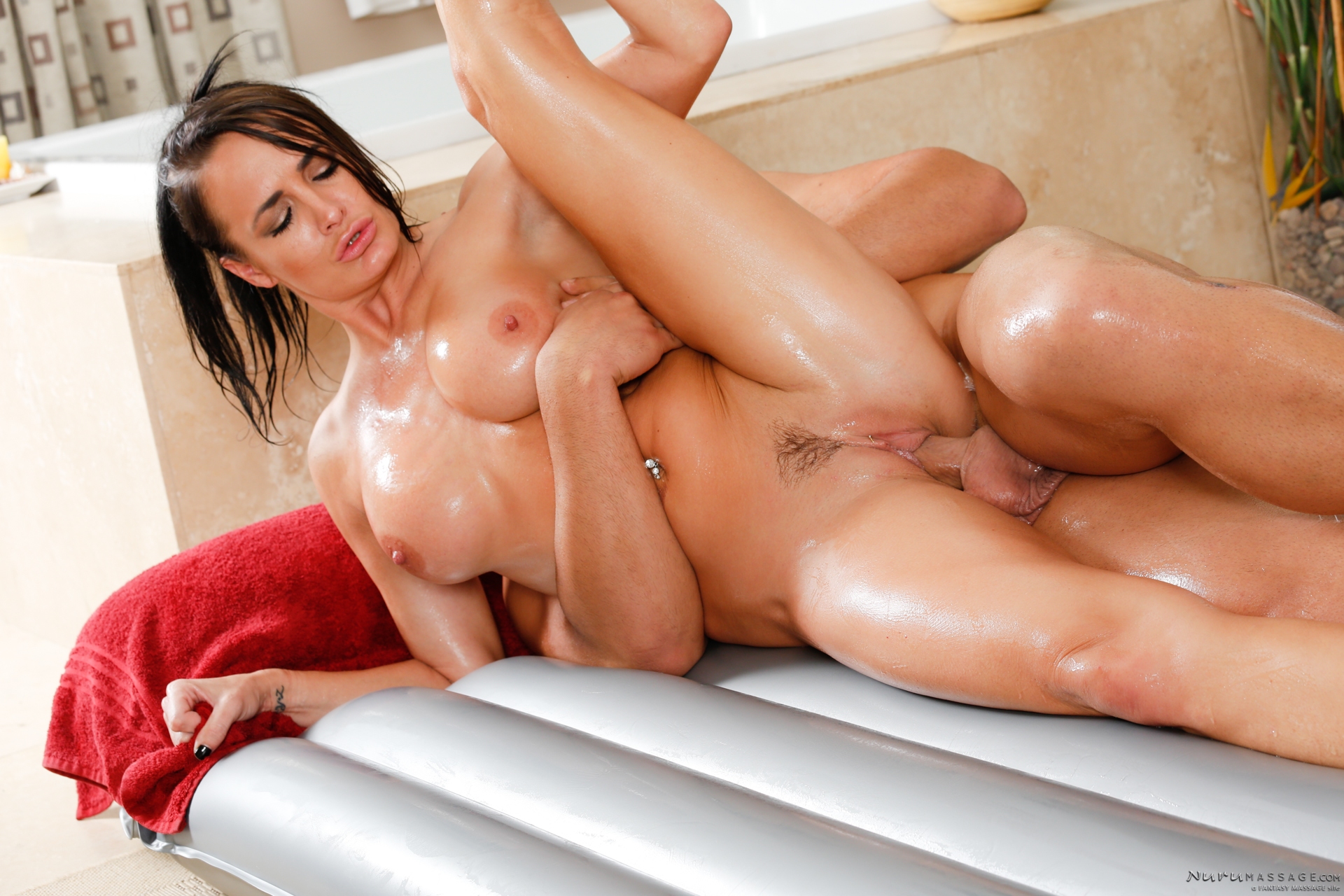 My Son''s Girlfriend, Scene #01: Alektra Blue, Antonio Ross - Antonio came for his regular Sunday massage, and lo and behold, his son''s girlfriend Alektra is working as the masseuse. Antonio finds it awkward but Alektra promises she can keep it professional. After some talking they decide to go through with the massage as long as neither of them tell their lovers what has happened. Alektra plays innocent at first, but when the massage starts she does what she''s used to, and strips his as seductively as any other client. But this is her boyfriend''s (soon to be fianc?''s) dad! Soon its clear Alektra is interested in seeing where her boyfriend gets his charm (and big cock) from. Alektra teases Antonio so hard that I''m surprised he lasts before getting in the shower!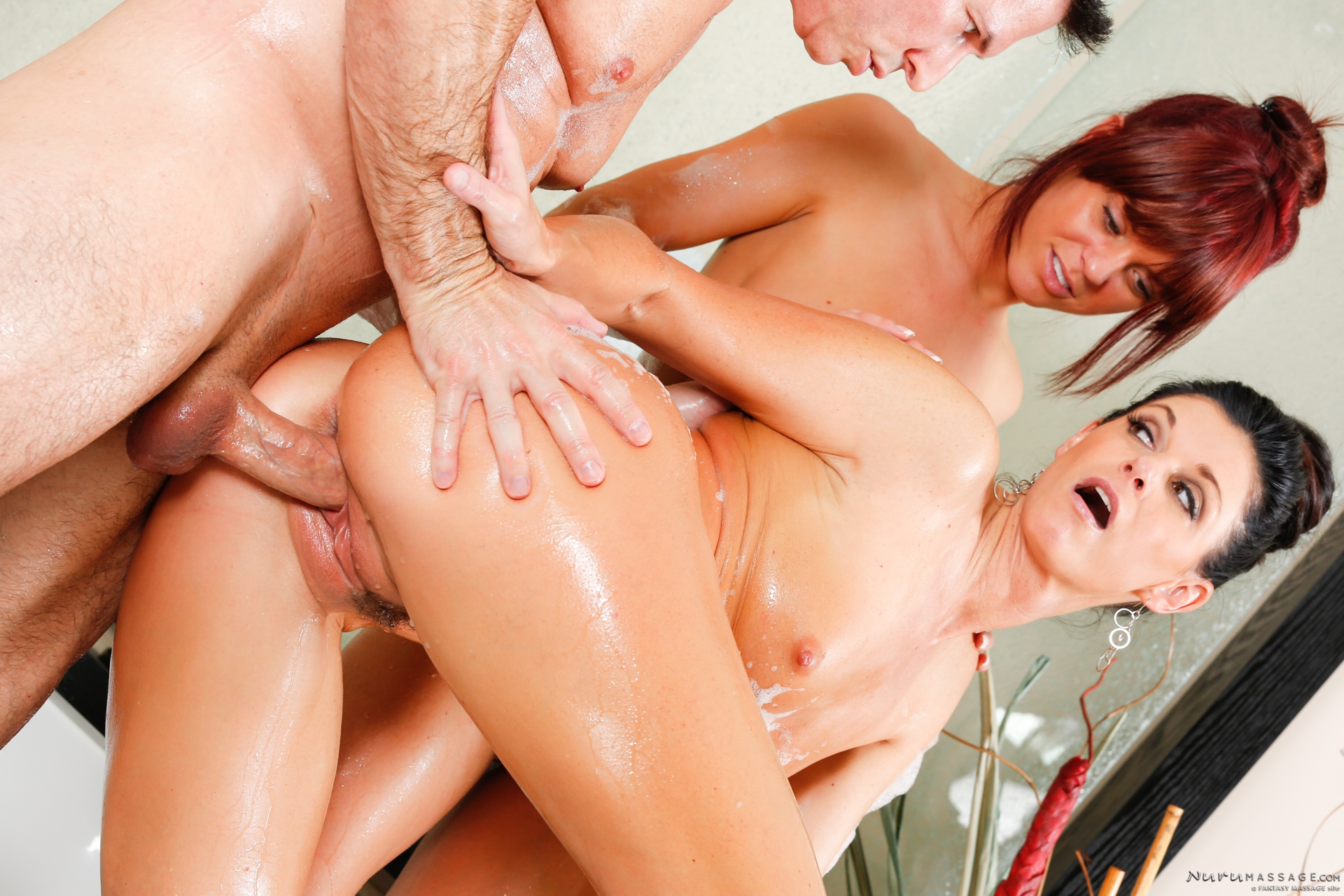 Be Ours, Scene #01: India Summer, Rahyndee James, John Strong - India Summer has been waiting for weeks to give her man, John Strong a Valentine''s Day surprise, a couple''s Nuru Massage! At first, John''s a little skeptical about it but, when he realizes his masseuse is none other than, Rahyndee James, the couple''s old babysitter. Looking at her, all grown up all he can imagine is having her soft lips wrapped around his big cock. That''s not even the best part, as they strip each other''s clothes off layer by layer. Rahyndee uses her tongue to give this couple the massage of their lives. Without giving too much away, this is going to be one wet, hot Valentine''s Day, that neither of them saw coming.. ;)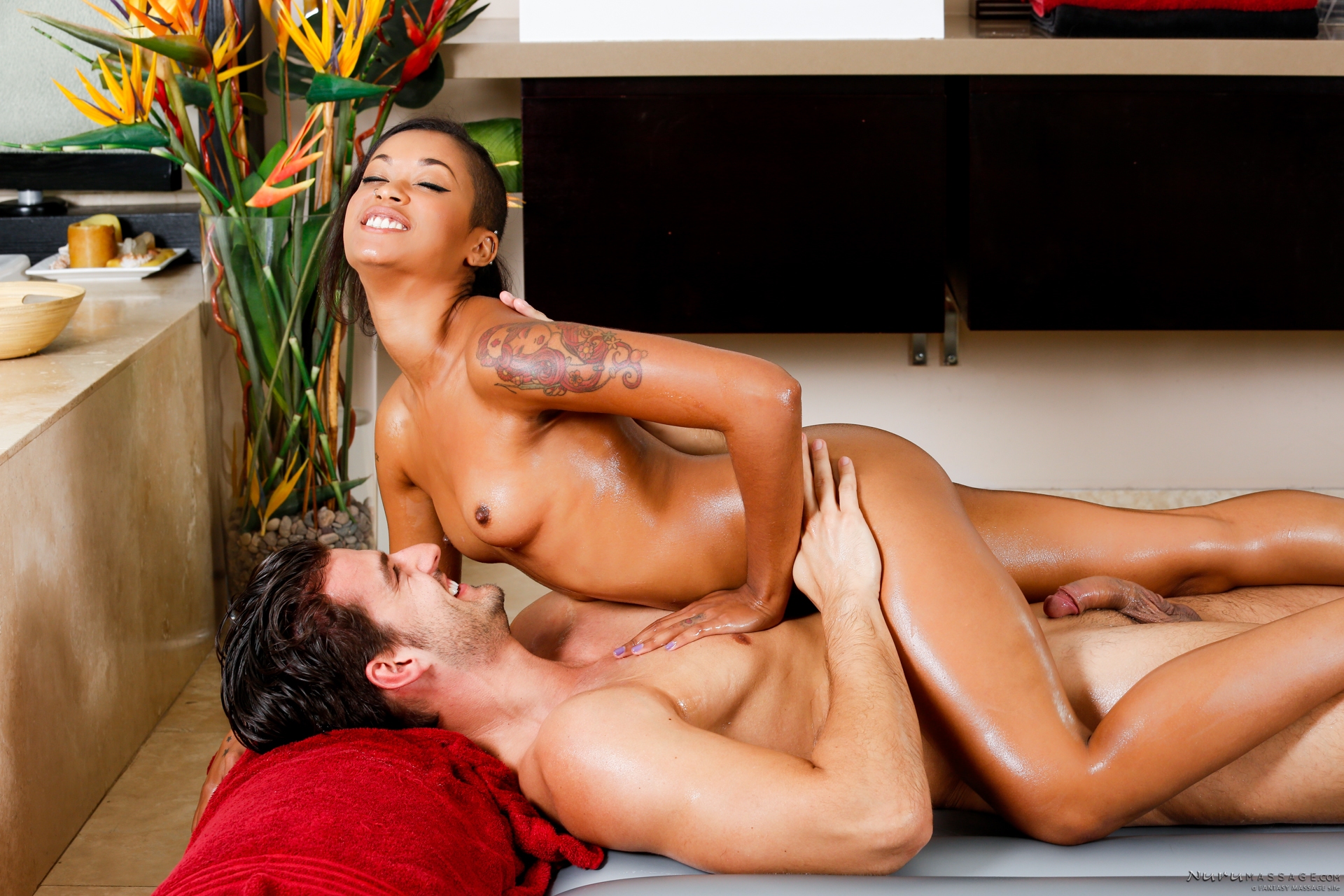 Lying Bastard, Scene #01: Skin Diamond, Jay Smooth - When Skin Diamond finds out that the guy she''s been seeing, Jay Smooth, is actually married, she can''t even believe it at first. When her friend sends her some incriminating pictures of the cheating bastard in action, she decides to get even. The same day, Jay comes by to visit Skin at work, and she starts off by playing it cool. She asks him why they never go to his place... why she''s never seen him wearing any jewelry... why he always seems like he''s in such a rush to leave after. Jay has an answer ready for everything, and that just fuels her anger even more. She leads him into the massage parlor and starts to tease him with her petite, ebony body and perfect smooth breasts. It isn''t long before Jay''s being stripped down and oiled up for a raunchy interracial massage. Will Skin spring her trap on Jay and get her revenge? Or will her desire for his hard cock get the better of her in the end?



Muscle Cramps, Scene #01: Amirah Adara, Marcus London - Marcus London is suffering from major muscle cramping due to his intense training for his upcoming fitness competition. Amirah Adara his gorgeous masseuse tells him she knows exactly what to do to turn his pain, into pleasure. Even before stepping foot into the shower to begin the massage Amirah has Marcus loosening up, as she undresses him slowly, teasing his big cock. She works her way up his body and stops when she sees his face, pulling him in for a long hard passionate kiss. Things are so hot and heavy between these two, they may not even make it to the final stage of the massage before Amirah takes Marcus''s cock from her mouth into her wet pussy.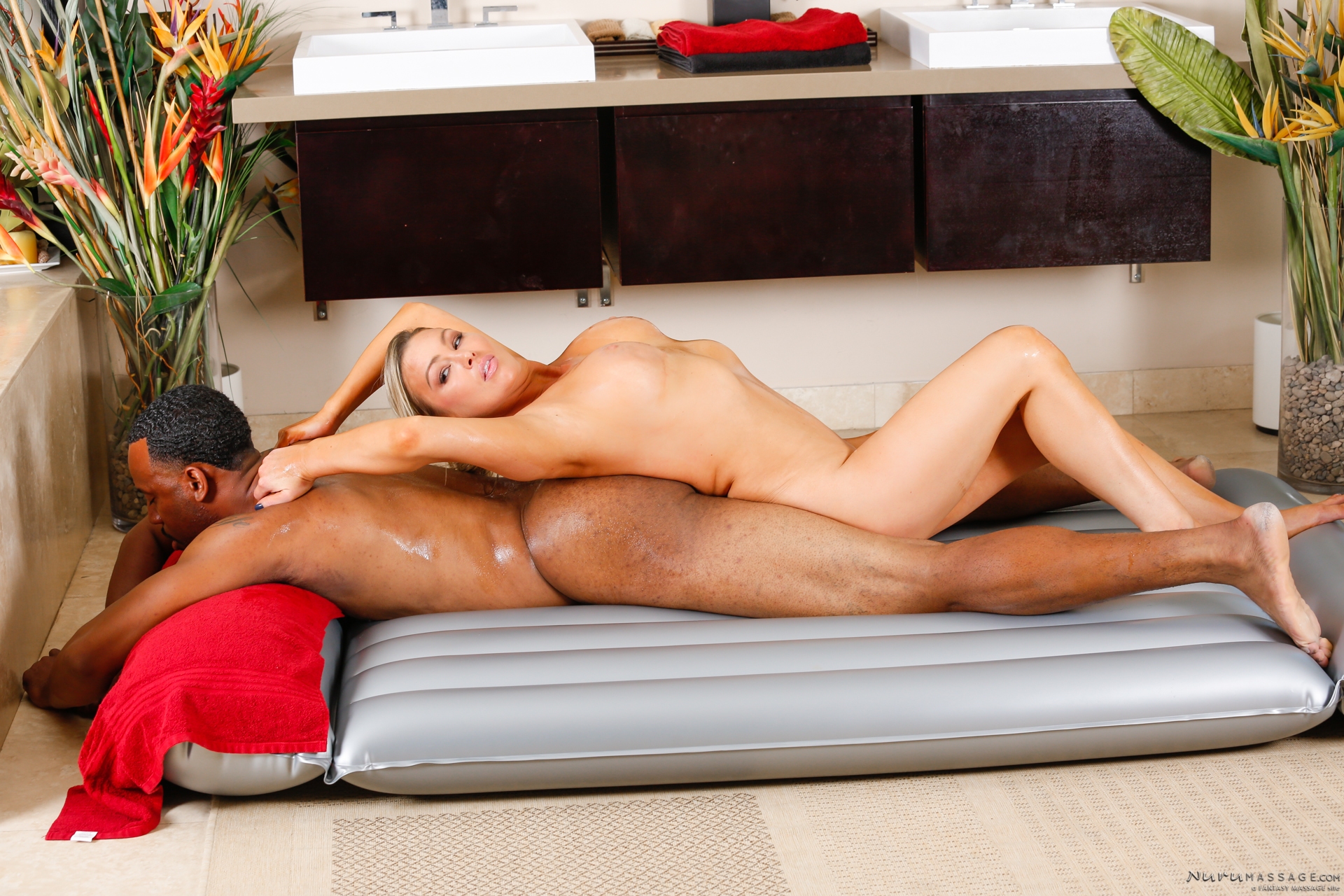 Milk Me Miss, Scene #01: Abbey Brooks, Jovan Jordan - Jovan Jordan is having issues getting hard to please his lady. Abbey Brooks, being the expert masseuse she is offers him an upgraded treatment today from the normal Nuru Treatment. She will perform a special milking with a bit of extra dirty seduction. Jovan shouldn''t have much trouble staying hard for her. The massage begins in the shower, as Abbey pampers Jovan, and begins to rub her hot body all over his. In order to keep him at fill attention Abbey uses his huge black cock to fuck her big tits. This seems to work, but what will happen when she gets to his milking? When Abbey starts the massage and she''s faced with his massive black cock she can''t help but shove it deep into her wet and warm throat and her tight pussy.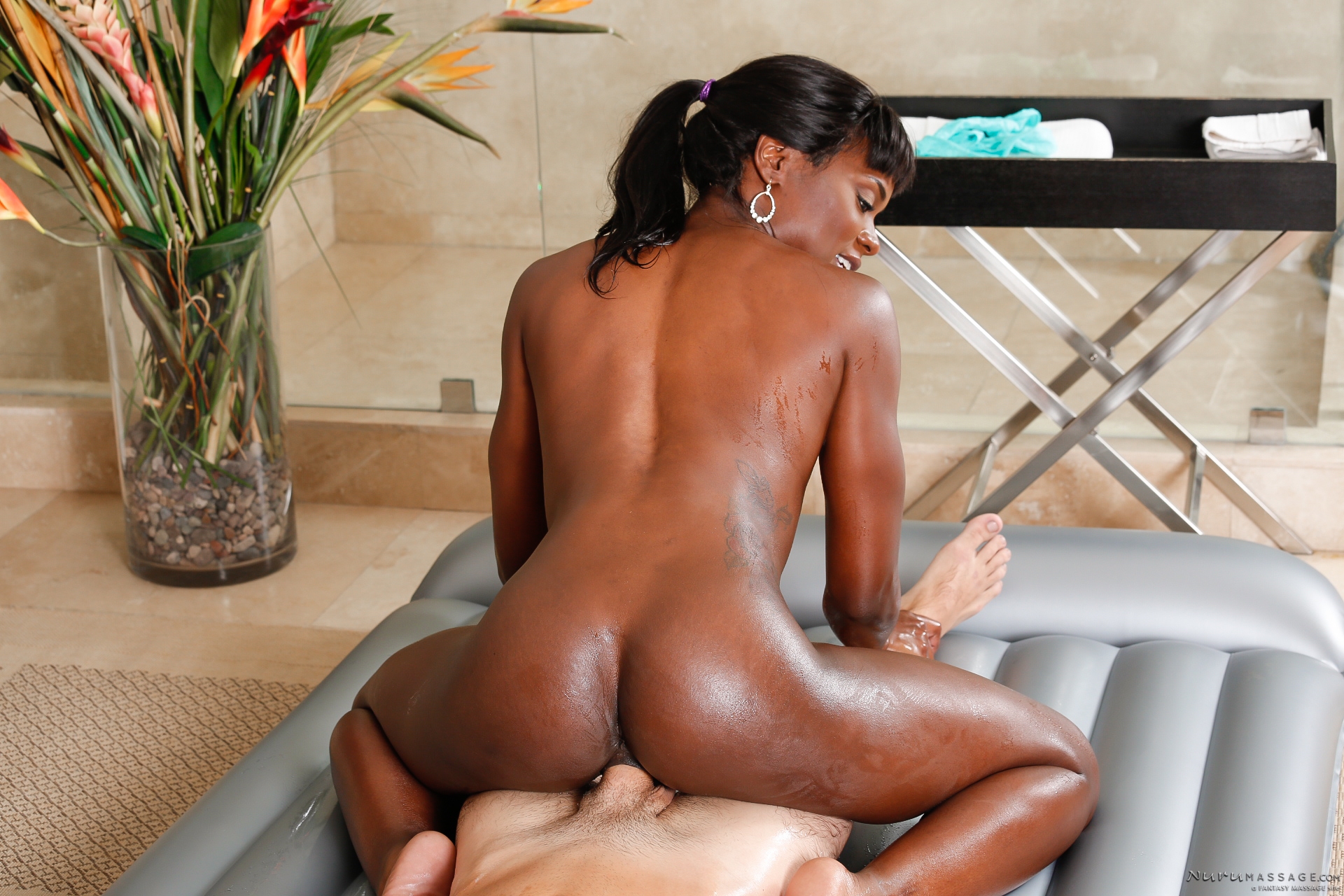 My Friend''s Referral, Scene #01: Ana Foxxx, Logan Pierce - Logan Pierce''s bud told him there''s a hot ebony babe at the spa that he needs to meet. Ana Foxxx is his first ebony goddess, and he is incredibly nervous to meet her. He tells her his situation, and about his referral, and gets ready for the ride of his life! At every turn he can barely resist holding out his hands to touch her perfect body. Ana makes sure he is comfortable, and uses her hands to guide his all over her body. Logan and Ana have a chemistry we don''t see often at the Nuru Spa. The build up to the moment she finally takes a knee to but his cock in her warm mouth is palpably passionate. The way they kiss is as if they find each other equally stunning.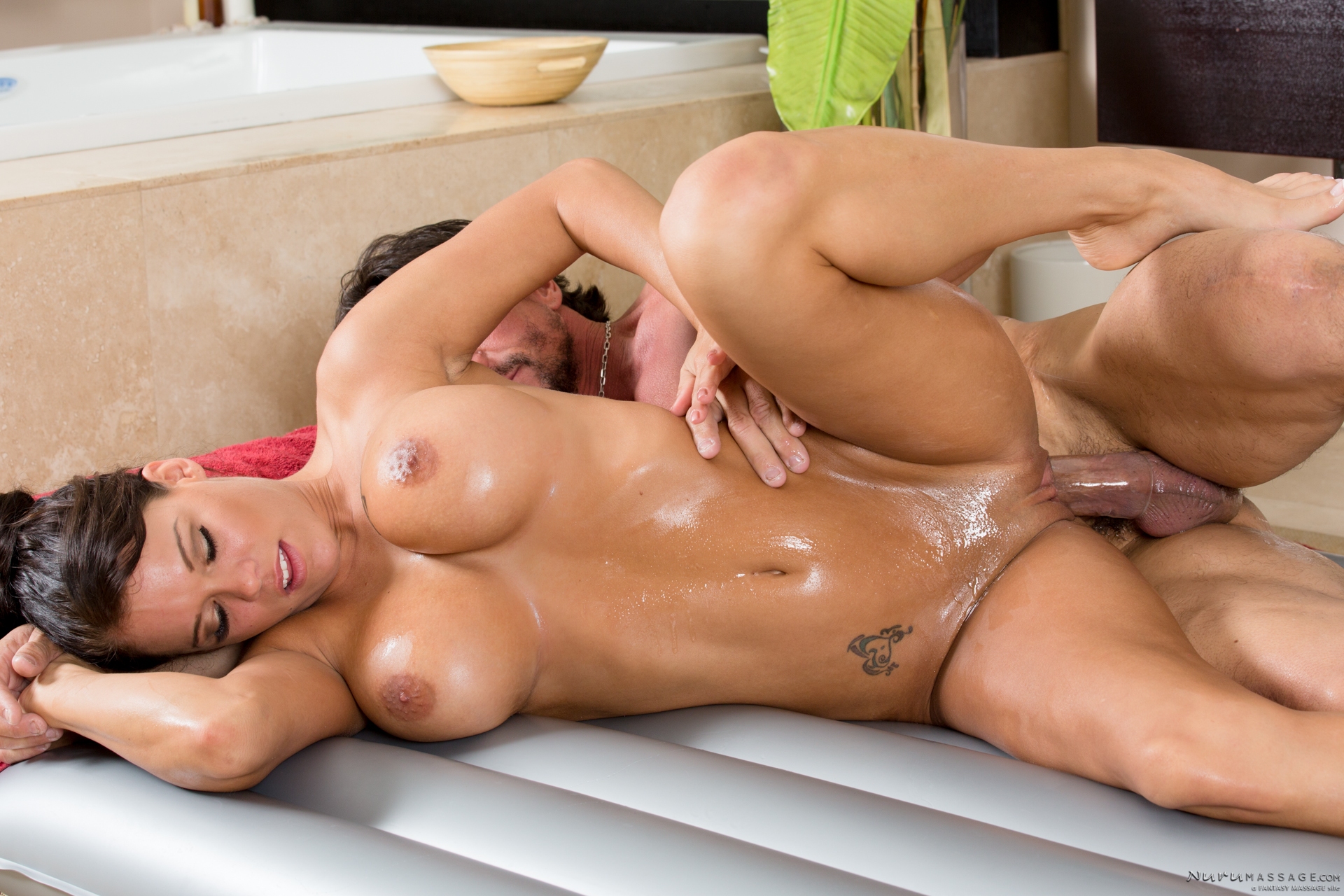 Sorry My Husband Owes You Money, Scene #01: Peta Jensen , Tommy Gunn - Eric was an ass and bought an expensive toy from Tommy Gunn. Without the money, he wracks his brain trying to come up with an idea to pay him. Barter services? But what services? He phones his darling Peta Jensen and tells her he was a bad boy. Peta to the rescue once again! Peta plasters herself between a rock and a hard place, but as soon as Tommy arrives she realizes her body will help her out of this situation. With a hubby like Eric she''s got nothing to lose. Tommy is reluctant to take a massage over the money, so she offers it while he waits. Tommy doesn''t seem to have a problem with having a little fun while he waits, so he relishes her presentation as she strips buck in front of him. She helps him get out of his clothes, and shows him the massage of his life, all on her guys willing instruction. Everyone''s treat...or is it?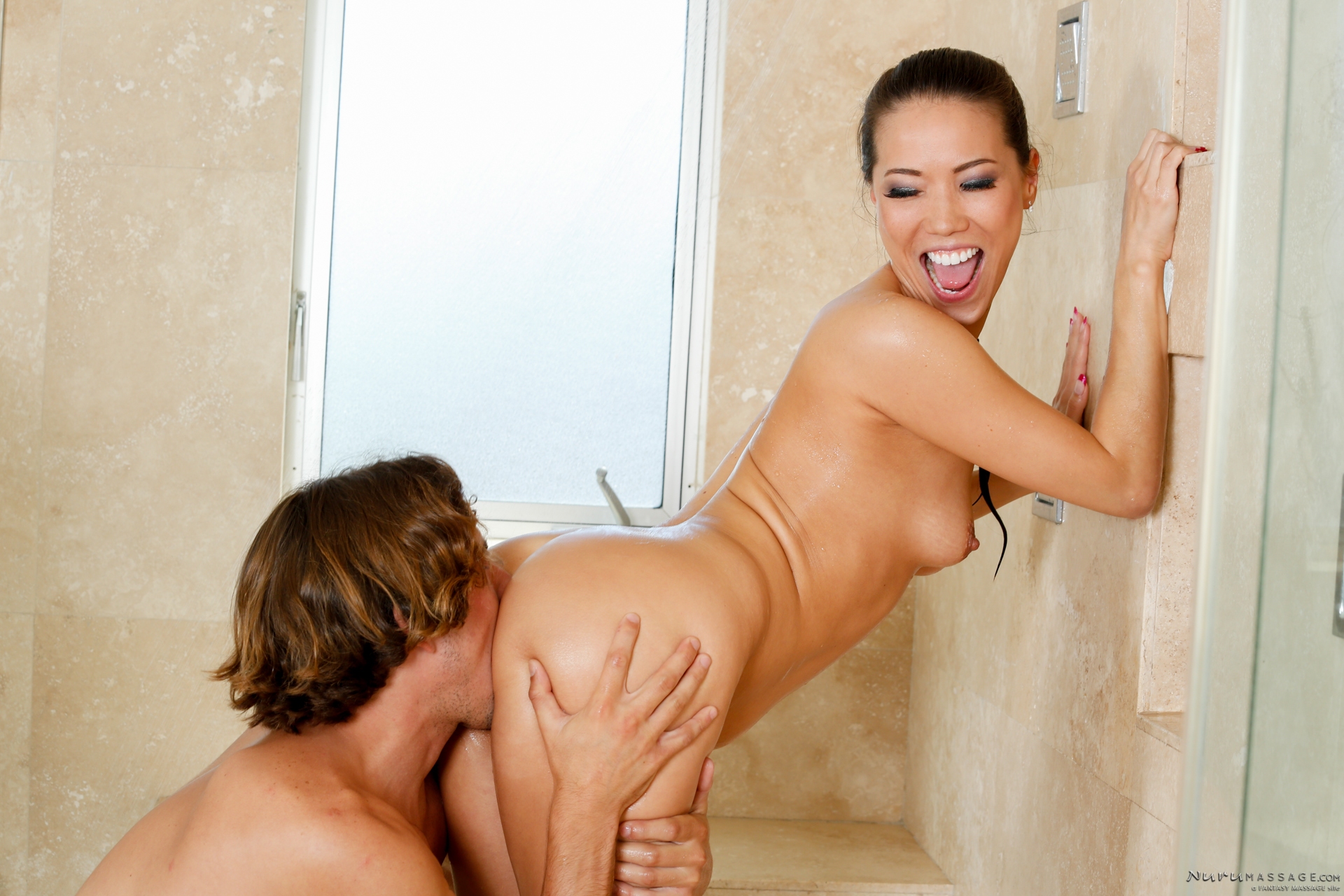 The Novice, Scene #01: Kalina Ryu, Tyler Nixon - Kalina is just cleaning up after a long day of giving Nuru Massages but one thing catches her eye. The young man who washes the windows. Tyler is working for his mom who usually gives him his window washing jobs for extra cash. Kalina strips in front of him, hoping he''ll notice, but when he gets out of the way she finishes her shower. When she finds Tyler masturbating while checking her out, she is happy he''s back and invites him in for a blow job, and the last massage of the day. Kalina really knows her stuff, and its Tyler''s lucky day because she''s the most amazing cock sucker at the spa. Who wants to see these two again? I know I do!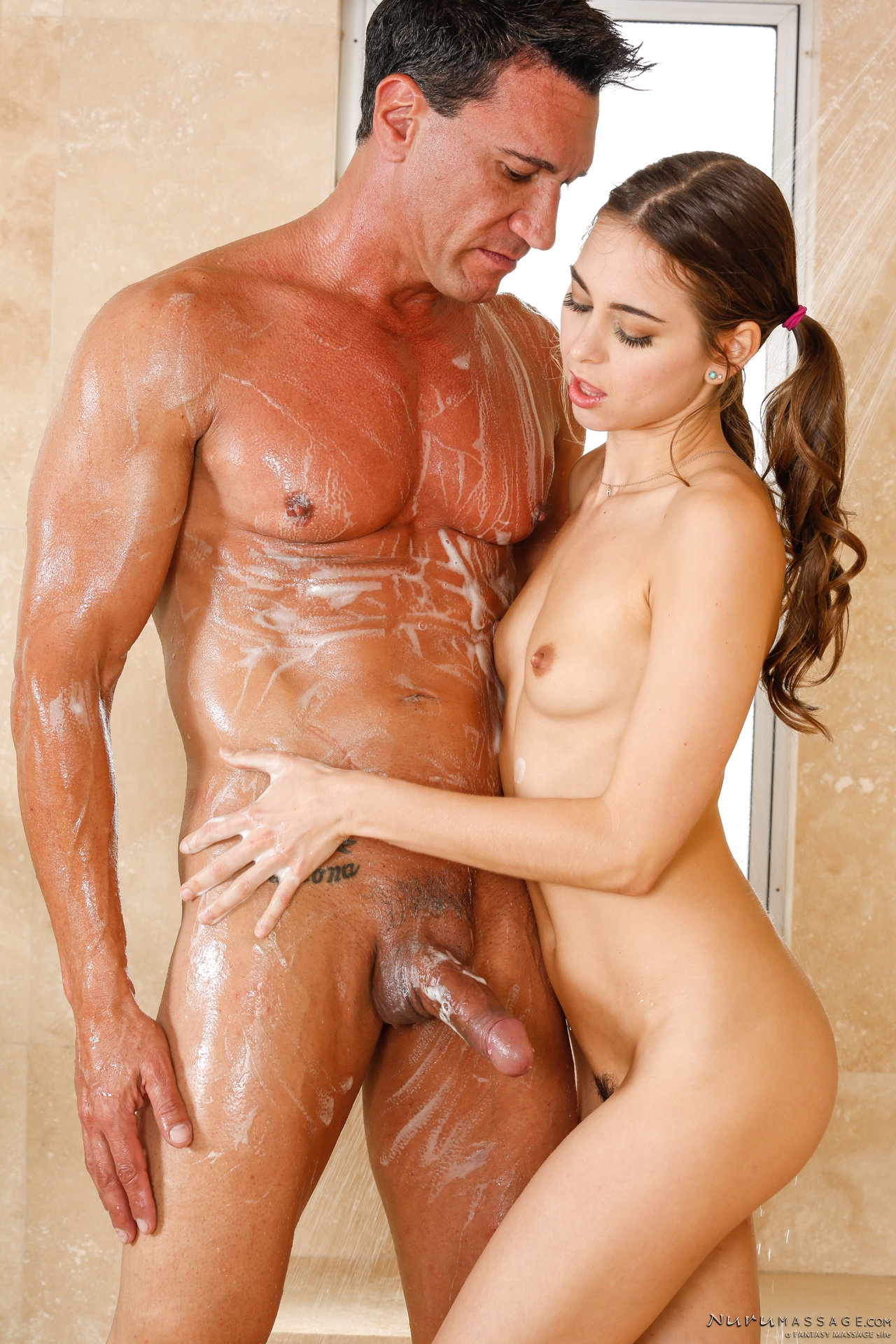 Step-Dad''s Cousin Has A Big Dick, Scene #01: Riley Reid, Marco Banderas - Marco Banderas is looking to relieve some tension in his shoulders and immediately heads over to Nuru to get one of their pleasure inducing massages. When he arrives, he''s greeted by his Brother''s Step-Daughter, Riley Reid. Both are surprised to see each other however, Riley''s surprise is masked by a seductive grin, as she''s been thinking about Marco ever since they first met. Marco on the other hand, is reluctant at first, but after Riley promises to keep their massage a secret he gives in, letting Riley take the lead. She shows him all her amazing pleasure techniques using her soft delicate hands and by the end of the massage all he can think about is scheduling his next ''secret'' appointment with Riley!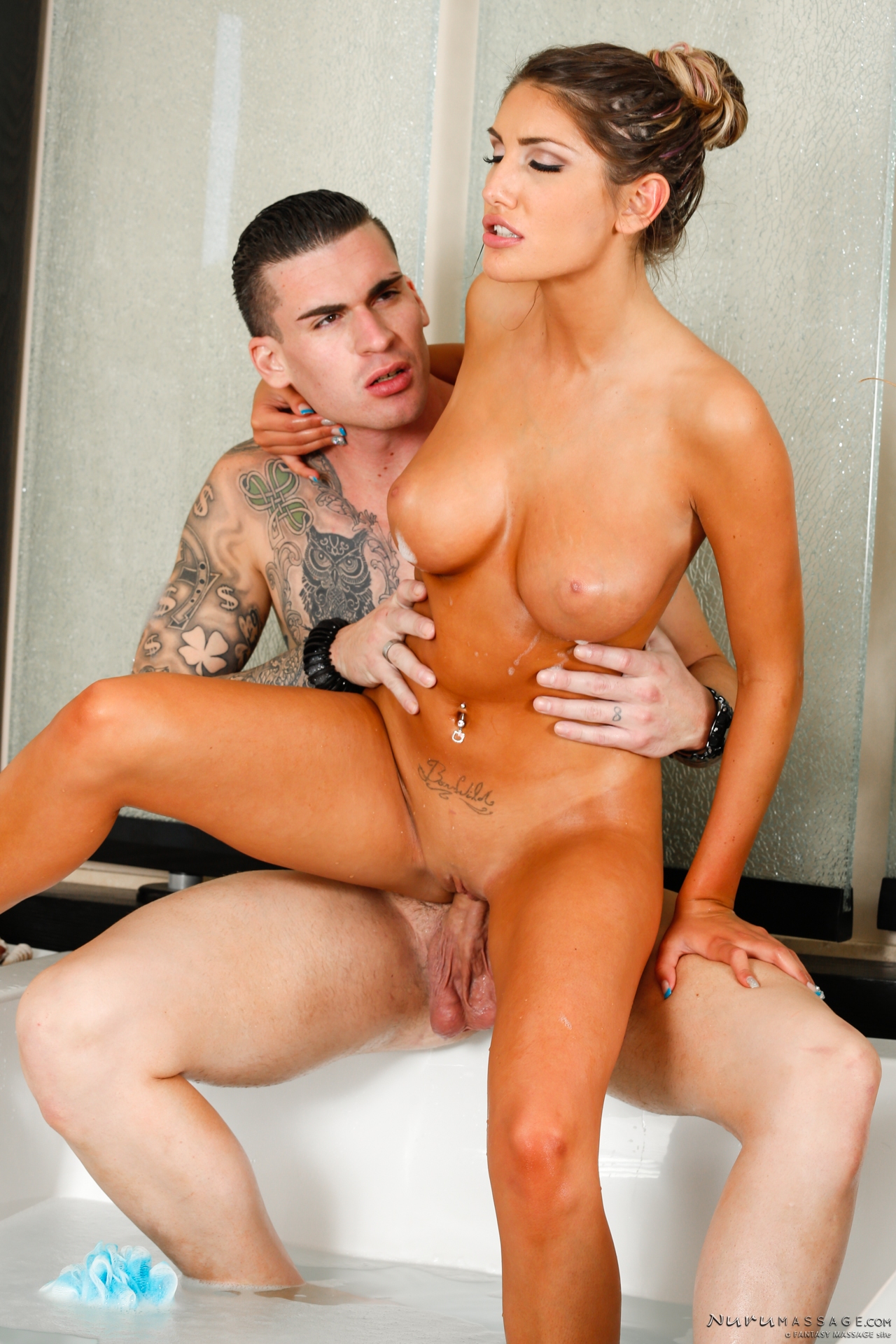 Back In High School, Scene #01: August Ames, Clover - August Ames was always a bit of a prude in high school, and it led to a pretty bad breakup between her and her high school sweetheart Clover. Now, years later, Clover gets a call out of the blue from August, who wants to prove to him that she''s changed, and to make up for some lost time. She leads him by his dick into the shower, where she rubs his body down with soap and oil. Then things get even steamier when August takes a seat on Clover''s big dick and rides it the way he always wished she would when they were together. But the best surprise is yet to come, as August shows him the Nuru massage techniques that taught her how to open up to intimacy. She''s not a prude anymore, but will her new bold attitude be too much for Clover to handle?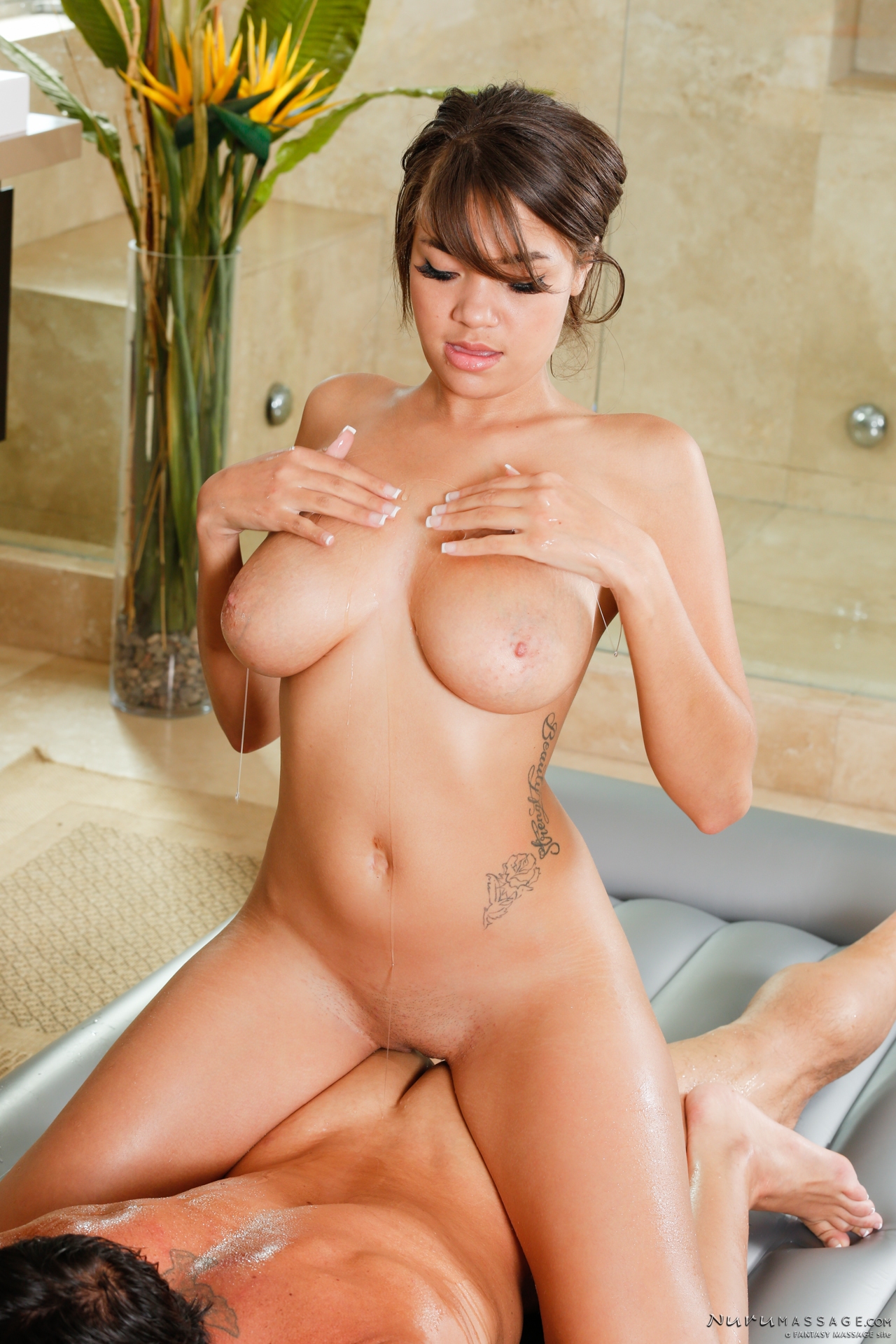 My Boss''s Daughter, Scene #01: Cassidy Banks, Tommy Gunn - Tommy Gunn''s been taking shit from his asshole boss all week, and it''s stressing him out pretty bad. His masseuse, the beautiful young lady Cassidy Banks, can sympathize -- her dad is the same way, very strict and overbearing. As Cassidy strips down to reveal her shaved pussy and bouncing big tits, she promises Tommy she''ll make him forget all about his jerk of a boss. And for a while, it''s working. As he rubs his oiled up dick between her big tits and her warm, soft mouth, all his tension seems to go away. And then, it''s time for the massage, and as Cassidy starts to rub her oiled body all over Tommy''s he feels like he''s in heaven. But how long will that feeling of relaxation stay after he finds out that his mean boss and her mean dad are one and the same?!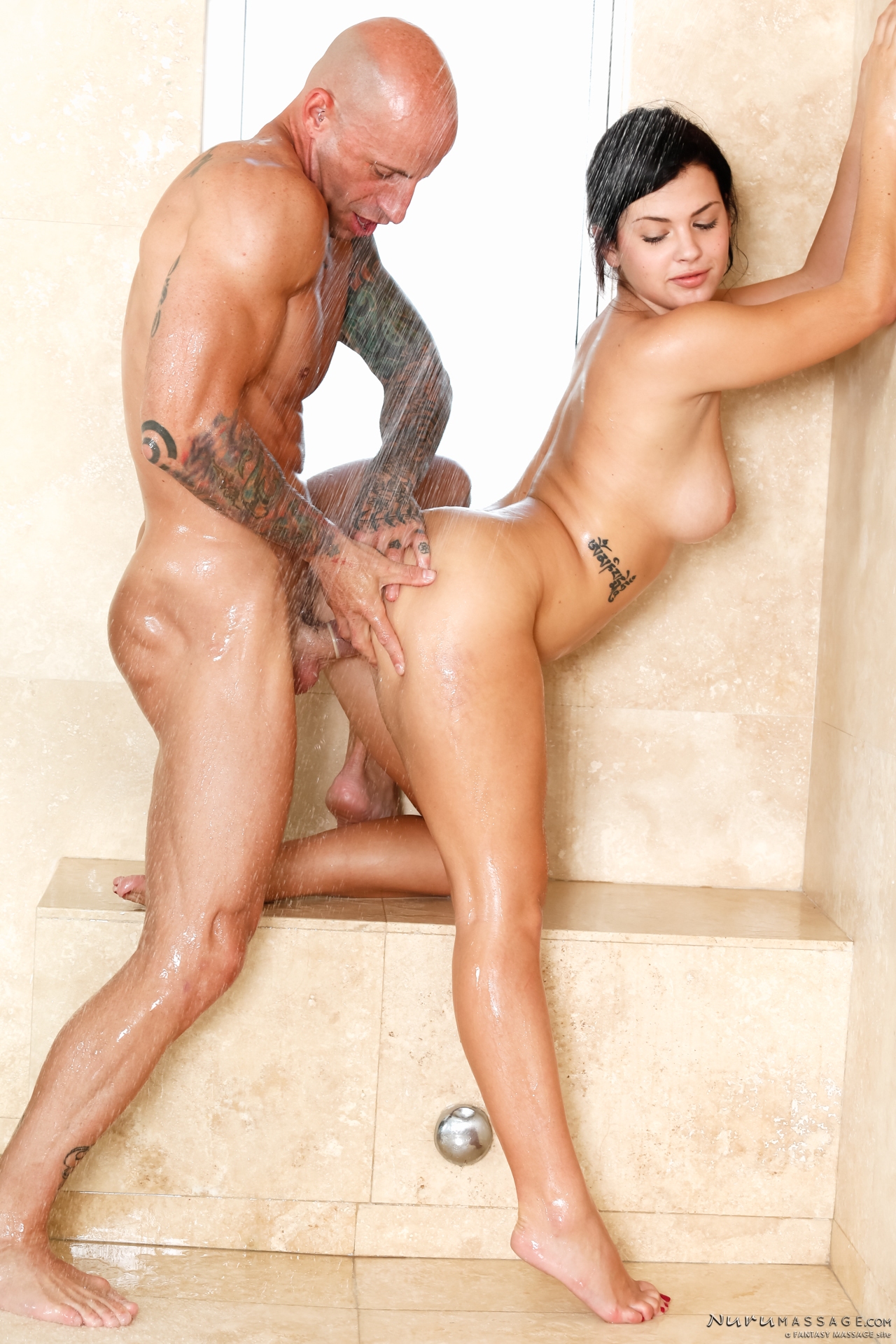 Bad Encounter, Scene #01: Keisha Grey, Barry Scott - Barry is a sleazy delivery man. He sees Keisha at the spa when he drops off a big package. His dirty attitude really rubbed Keisha the wrong way. When he shows up for a massage she''s angry. When he threatens to call up her boss she gets nervous and gives in. As Keisha gets undressed, Barry takes in every inch of her gorgeous body. He gets ahead of himself, and Keisha makes sure to make sure he knows when he''s being inappropriate. Keisha sees his experience as a chance to show her dominance. This guy isn''t going to give up easy, so she needs to be ready for anything he throws at her.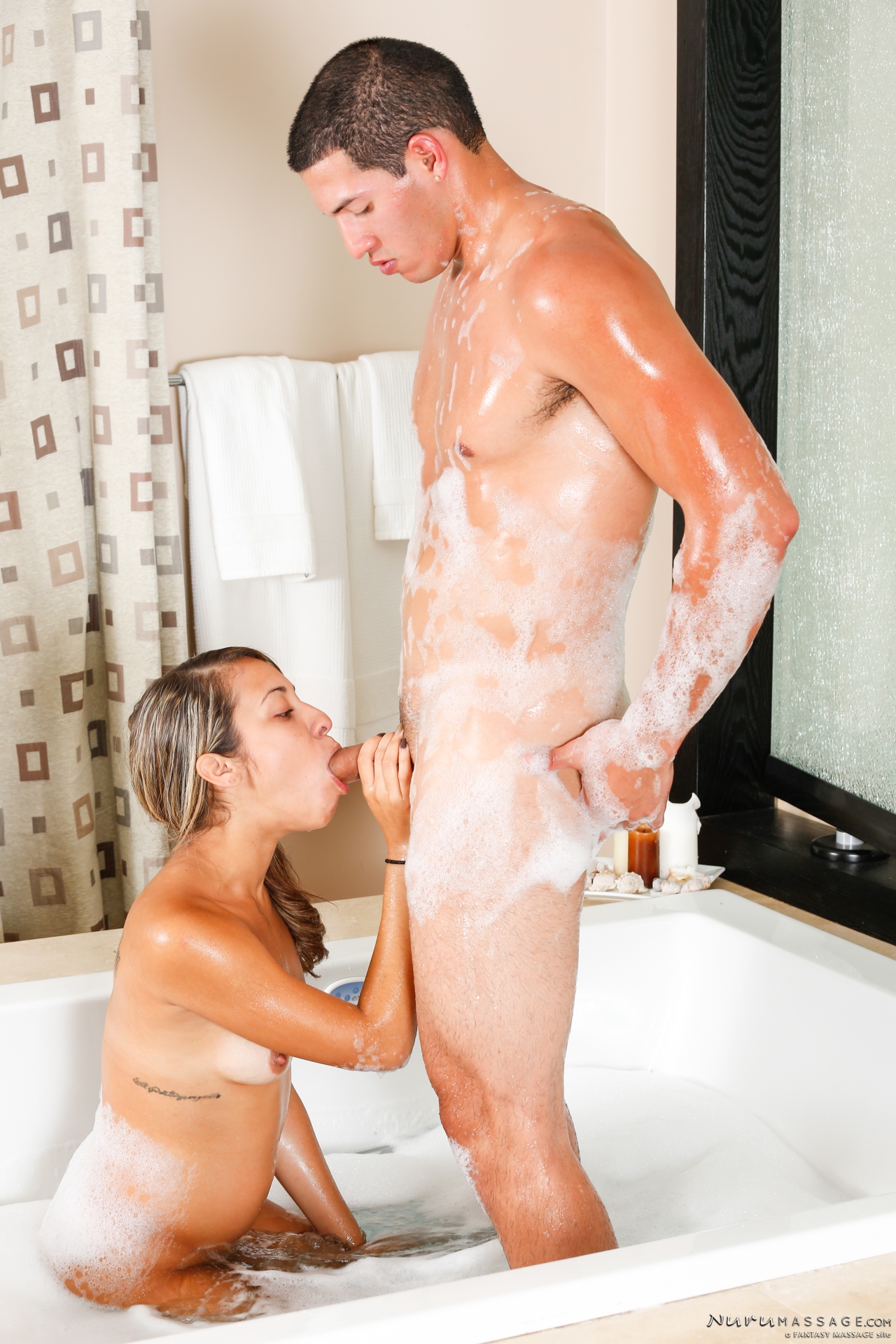 The Doctor Sent Me, Scene #01: Sophia Torres, Tony Martinez - Tony is back at Nuru and ready for another massage. The cute new girl waiting there was something he didn''t expect, so he ends up doing a little roleplaying to try and spice it up a bit. Sophia Torres is New to the spa, and she''s rather shy. But luckily that''s part of her charm. The boys just can''t resist making sure their massage goes the way they want it. Sophia''s technique of being the shy meek new girl, allows the men to be in control, at least for a bit. But in the end Sophia knows that she wants the same as Tony, and when she shoves his cock inside her, she can''t help but release the wild inner fuck kitten that got her the job in the first place. She hopes her next massage will come with instructions.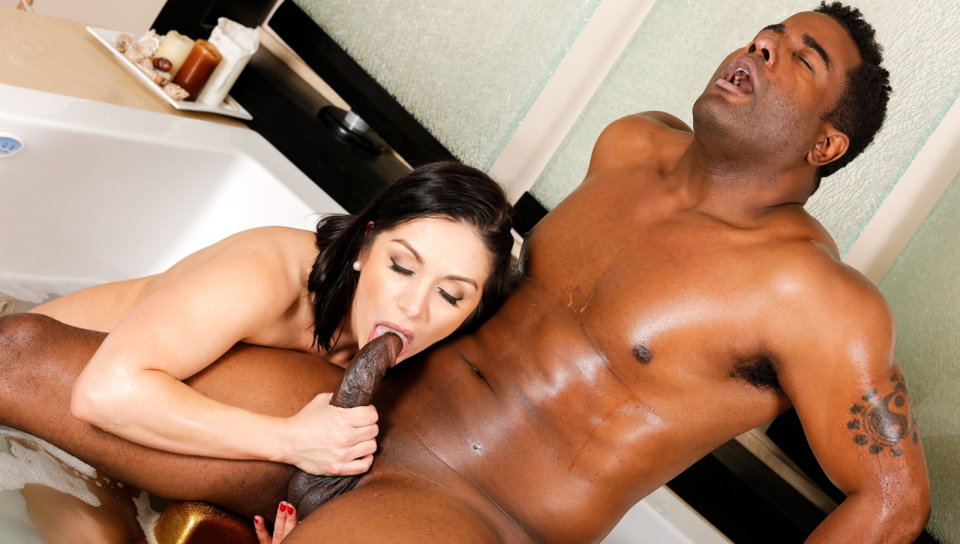 Party In America: Part Two, Scene #01: Lea Lexis, Tyler Knight, Chris Cock - Prince Tyler Knight is obsessed with the traditional Nuru Massage only America can offer. After his magical sex escapade with his trusted servant Chris Cock, they prepare for the adventure of a lifetime; travel to America and experience THE ultimate Nuru Massage. Heading by themselves to a world unknown, reaching their destination, they are welcomed by the exotic and angelic Lea Lexis. Attaining access through pure luck, the men sit anxiously waiting for their fantasy.Unfortunately, Chris has to sit this one out, Tyler shooing him away. Lea guides the prince to the shower, massaging his ebony chest and erect cock. Being her first client that is of true blue-blood, he only deserves the best, as she presents to him a golden seat, designed to stroke and suck on his cock and balls. She promises that this experience is only at the beginning, preparing him for a forecast bound with never ending sexual pleasure! Enjoy!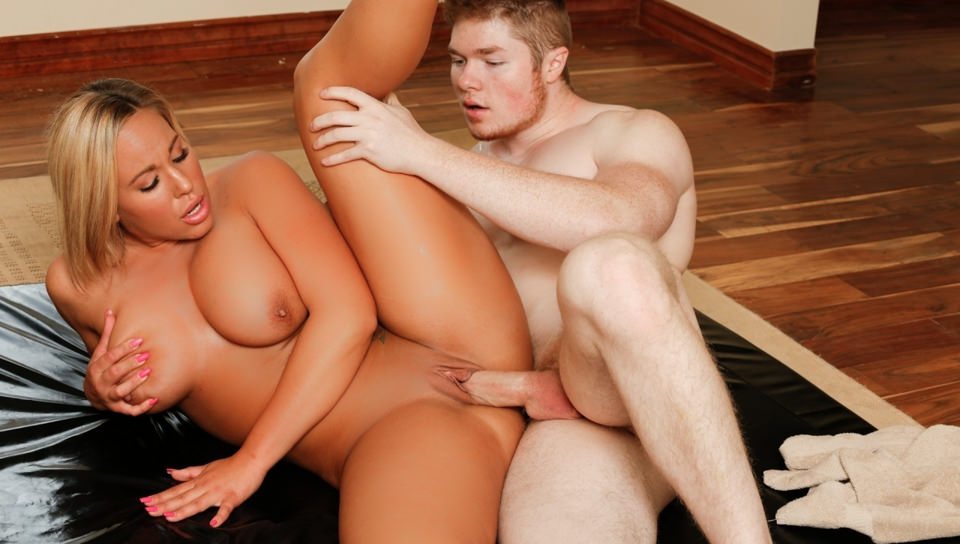 Apartment For Rent, Scene #01: Olivia Austin, Jake Jace - Looking for an affordable apartment in the prefect location doesn''t come cheap. Today, Jake Jace is looking for open house visits to see. He needs a place but Olivia Austin''s prices are still a bit steep for him. As she gives the tour to her potential sub letter, she notices his athletic body, taking a particular sight of his bulge wondering what big cock is hidden by his shorts! He takes note of a strange bed-like structure with a wooden bowl filled with some sort of clear substance. She apologizes, saying she didn''t have time to clean up her work space before he came. Intrigued with what he sees on the floor, he keeps asking questions, wondering more about what she does. She smirks, excited to show this handsome young ginger her big tits and her tight pussy. The Nuru Massage is her massage specialty, and she offers him a sample to maybe change his mind. It''s a tantalizing offer that even a stranger couldn''t say no to. And maybe, after a good rub down with Olivia''s big firm tits and warm, inviting pussy, he might reconsider the flat after all! When she finally takes his cock in her hands she assures him it''s all part of the massage. Then she tastes his cock, and commits to a mouth massage that he was never expecting. Things keep getting hotter when she lets him fuck her slimy big tits and finally rides his cock like there''s no tomorrow!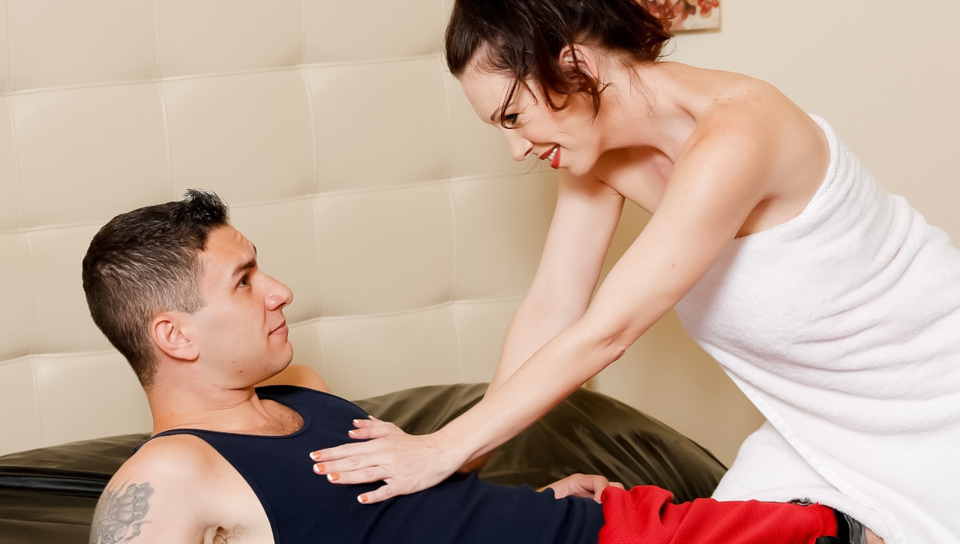 Mommy Dearest, Scene #01: RayVeness, Brad Knight - After the big game, Brad Knight is looking for his stepmother RayVeness. He finds her soaking with her tits out in the bathtub, unashamed of exposing her flawless massive breasts and milf figure to her stepson. He was badly beaten up today at the match from the tackling and his body ached from the roughness of the sport. RayVeness has a magnificent idea to mend his injured body, asking him to meet her in the guest room. Walking into the room, He notices the bed covered in plastic, confused about what to think, but he is quickly startled by his stepmom, pushing him onto the bed, and wasting no time getting him naked, promising him that this will be a surprise he will unquestionably never forget! She rubs the Nuru Gel all over her stepson''s tired ass, and helps herself to some for her big tits, feeling horny as each moment passes. before too long, she''s showing her expertise at the slippery massage sliding all over her horny stepson''s body. He soon finds his big cock deep inside his stepmom''s hungry pussy, watching her use her perfect big tits and ass to rub out every last drop of cum from her stepson''s big cock.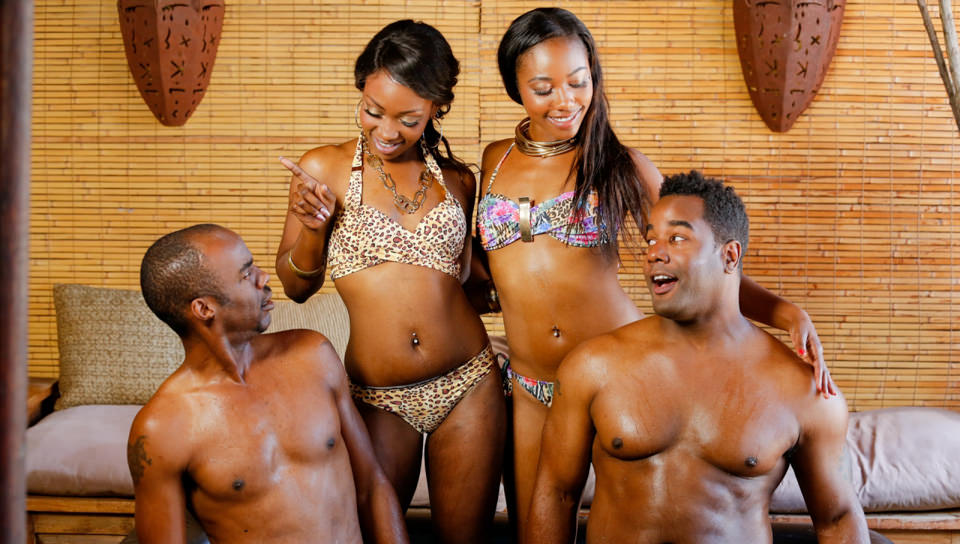 Party In America: Part One, Scene #01: Skyler Nicole, Chanell Heart, Tyler Knight, Chris Cock - Walking through the blazing heat of the primeval forest, The Prince and his loyal servant Adisas are in search for the elusive Nuru Massage palace, found deep in the secrets of their land. Adisas can''t understand why they had to walk instead of taking their royal plane to their destination, but the prince emphasized that if he were to get caught watching or engaging in any pornography, his inheritance would be cut. Hearing the waterfall from a distance was a sign they were close to their magical destination.

Finally making it to their journey''s end, both the prince and his servant are greeted by the Witch Doctor and proprietor of the Nuru Massage. His composure was nothing but friendly, guarded with spears and his female body guards, Skyler Nicole and Chanell Heart. Adisas informs them that they were only here to experience the mystifying pleasures of Nuru. The Witch Doctor stands up taking hold of Adisas neck, showing his power and mistrust over these strangers. Thankfully, the King reassures the Witch they were not a threat and if money is what they wanted, the King had plenty.The Witch Doctor doesn''t care about money, he is more impressed with the exquisite necklace around the King''s neck. He refuses to let it go since it is a family heirloom, but with his servant being choked by the Witch Doctor and money being of no consequence, the King has no choice but to barter for his chance to be pampered and of course, for his servants life.

The Chief shows the two strangers into his hut, initiating the Nuru Ritual with his magical sex dust and love potion. The King is scared that his servant brought him to the wrong place, but he is soon relieved when Chanell and Skyler begin to kiss, removing their bikinis, and fondling one another''s perky tits. The ebony princesses remove the prince''s robe, showing them their way into the Nuru tub, bathing them in the magical water. Each take a place on the Nuru bed, and are covered in massage gel, having each girl rub their naked bodies over them with exotic seduction.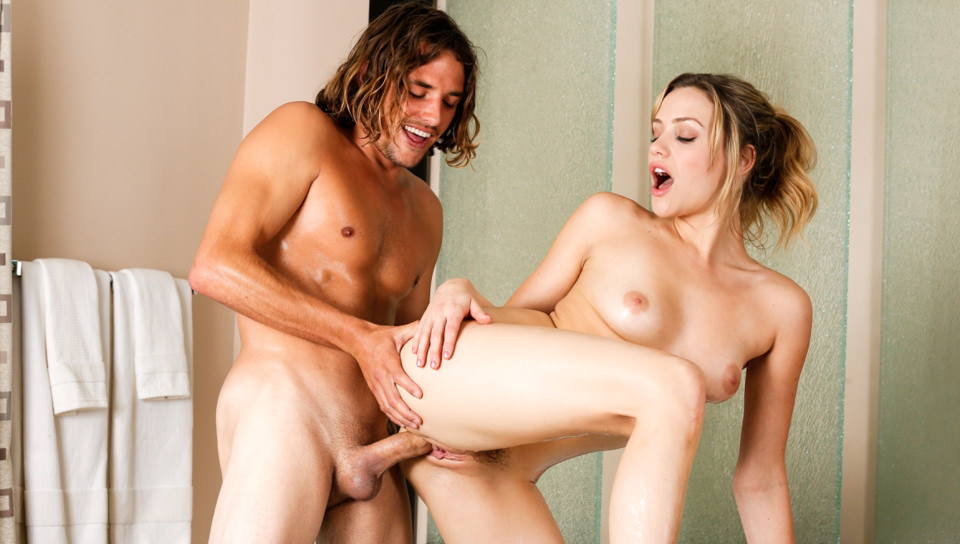 Mia Tries Nuru, Scene #01: Mia Malkova, Tyler Nixon - Tyler Nixon never expected to walk into the Nuru Massage to find his favorite pornstar Mia Malkova in a bathrobe. She is a special guest today, massaging customers and all proceeds will be donated to charity. Tyler is starstruck, completely in awe with the blond hair-beauty. His exhibition towards her is too much for Mia, calming him down, wanting this to be an experience they can both enjoy. She has Tyler follow her into the changing room, slowly pulling off her bathrobe, bra and underwear. Her perky ass and tiny boobs make Tyler''s eyes glimmer in amazement. In the shower, Mia washes Tyler''s chest and cock, teasing his mouth with her lips knowing he''s just dying for a kiss. She let''s go, her emotions and sexuality take over her body with the pleasures of his hard cock in her mouth. Tyler is so eager to fuck Mia''s pussy, pushing his dick inside of her. He couldn''t hold on to his orgasm any longer, but Mia said it wasn''t time for that just yet, she still has a lot of work to do on this eager boy! Enjoy!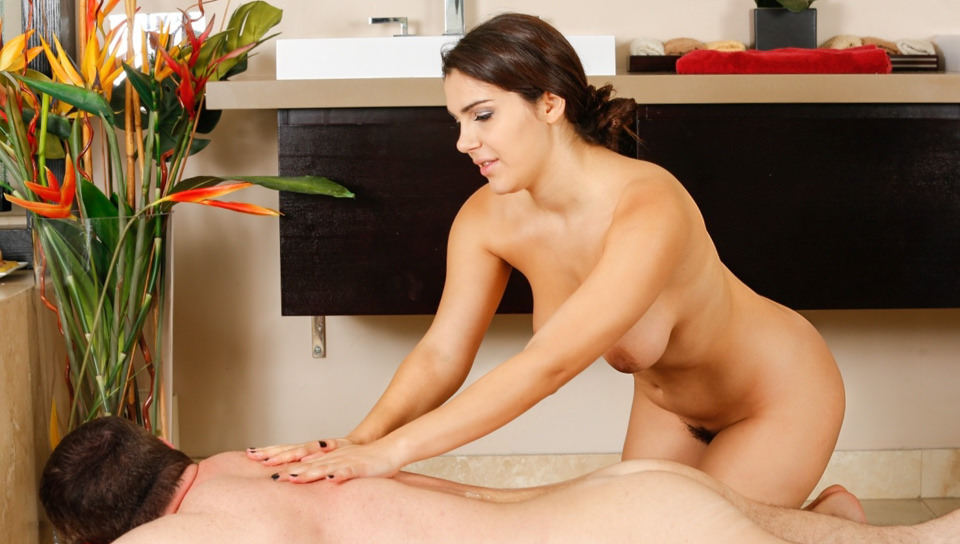 Wet Dream, Scene #01: Valentina Nappi, John Strong - John Strong is ready for the night, his head clear and appeased, looking at Valentina Nappi''s naked pussy on his phone setting him up for the perfect lucid dream. John didn''t except his fantasies of Valentina to be one he will never forget. John goes into a deep sleep, waking up in the Nuru Massage room wearing only a bathrobe. The doors in front of him open with fog, smoke and in the mist, appears the voluptuous Valentina signaling John to enter into her world of pleasure. John follows Valentina into the shower with his cock hard for her sweet ass. Valentina massages John''s chest and back with her perky boobs, gliding her hands up and down, moving her mouth towards his cock. She gets his cock extremely wet with her saliva, sucking hard,deepthroating it all the way down her throat. John takes her by the back, fucking her on the bench and just when she is about the orgasm, she vanishes into the other room, waiting to bathe him with unprecedented marvels. Want to know more about John''s euphoric dream? Watch today!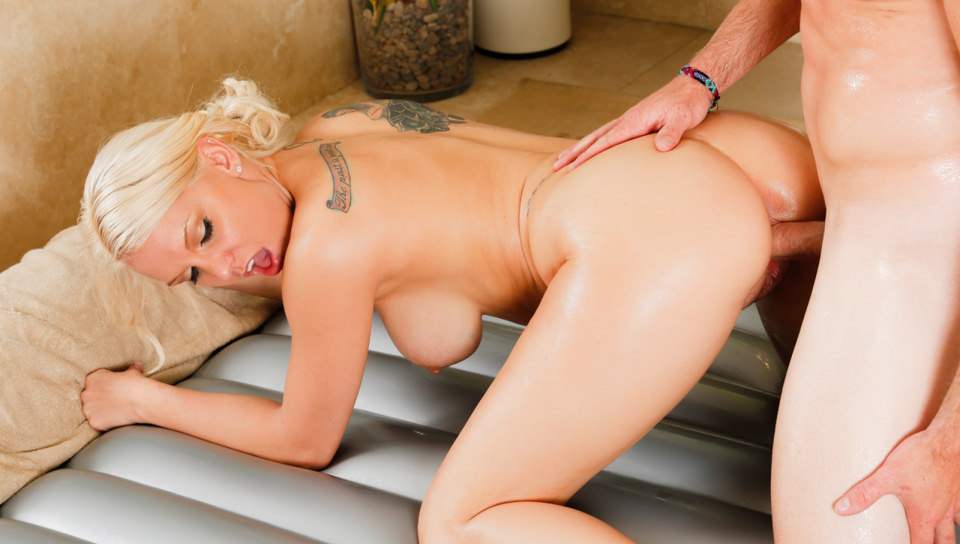 Do You Fix Phones?, Scene #01: Kenzie Taylor, Romeo Price - Romeo Price thinks he is is in the right place to have his phone fixed, but he is deeply mistaken. He looks through the Nuru Massage door, and is greeted by Kenzie Taylor, a seductive blonde hair babe wearing almost next to nothing. Kenzie asks for the secret password, which Romeo didn''t understand why he needs to know one, but it was OK for Kenzie as she recognized him as her neighbor. Romeo knows he''s definitely in the wrong place once Kenzie asks him what type of massage he is looking to get. Romeo apologizes for the mix up ready to leave, but Kenzie grabs him, and convinces him to stay by removing her bathrobe, panties and bra. exposing her perfect tight pussy and luscious boobs. Kenzie removes Romeo pants, fascinated by his huge cock. She is hungry to put his cock in her mouth making sure Romeo''s loving every moment; which he definitely is. Kenzie shows him to the shower, where she lathers his chest as he fondles her boobs and kiss passionately. Romeo is so impressed with her cock sucking skills, delighted that the Nuru Massage really did exist. Kenzie bends her ass forward, teasing his cock, but it wasn''t time for that just yet, she has a lot more work to do before Romeo is 100% satisfied! Enjoy!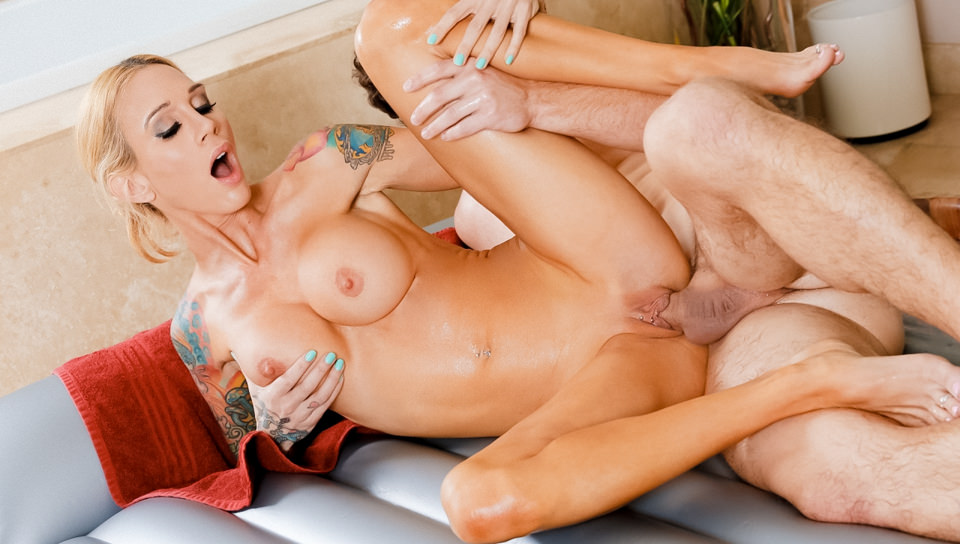 His First Time, Scene #01: Sarah Jessie, Robby Echo - Boy Oh Boy, Robby Echo is in quite the pickle! Unsure if he''s doing the right thing, Robby paces back and forth in front of the Nuru Massage door, in complete disarray. Robby, a geeky virgin thinks the best way to lose his virginity is to meet a masseuse here that are known for offering a little extra, specifically, cock release. Sarah Jessie welcomes Robby into the establishment and onto the couch. Robby comes out with the whole truth that He''s never been with a girl, nor has he ever touched one. Sarah emphasizes with him, promising she will take exceptional care of him today. The whole situation is too much for Robby''s body to handle; having Sarah touching his leg causes Robby to pre-ejaculate, exposing a wet sport over his pants. This didn''t stop Robby from continuing his dream of fucking a hot chick. She undresses herself, displaying her enormous boobs and pierced pussy. The scenario is very exciting for Robby, afraid he will cum again and ruin his whole plan. They make their way into the shower, but Robby is adamant to keep his underwear on, still shy since this is his first time ever being with a woman. But Sarah was a professional, determined to get her hands on his virgin cock. Enjoy!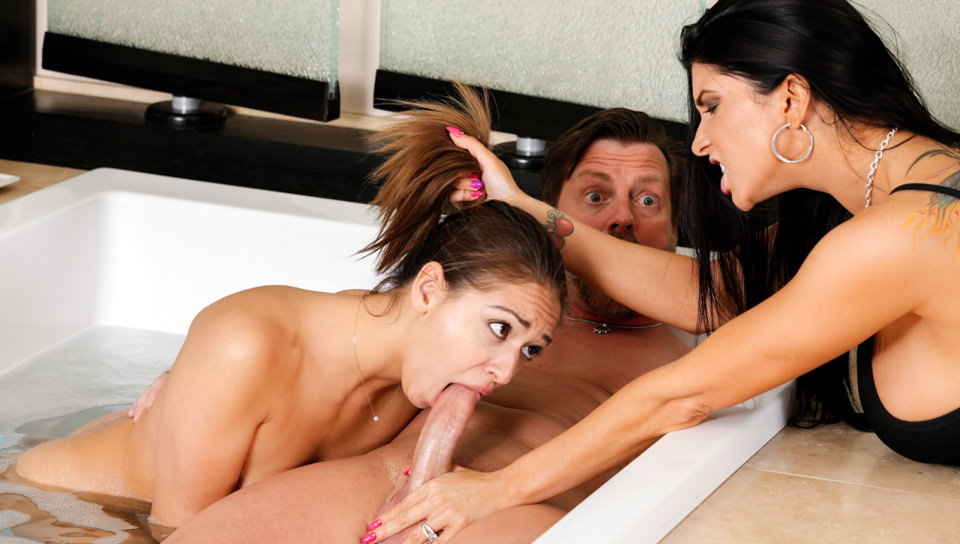 Taking Control, Scene #01: Romi Rain, Sara Luvv, Eric Masterson - Romi Rain is looking for a special gift for her husband Eric. When she shows up at the Nuru Spa, greeted by Sara Luvv, she finds exactly what she''s looking for. Eric''s buddies have been boasting this place to him for weeks but Romi doesn''t know everything involved. That Thursday when she brings her husband in for the massage, Sara is excited to show them around. Eric is a bit nervous his wife will find out what the spa is all about. Sara explains what the massage entails, nervous that she could freak the fuck out at any moment. Romi seems very excited, but when the cards begin to fall, Romi makes a new plan, one that Sara might have a bit of trouble letting be. Romi takes control, and allows Sara to fall to the side. You don''t want to miss what comes next!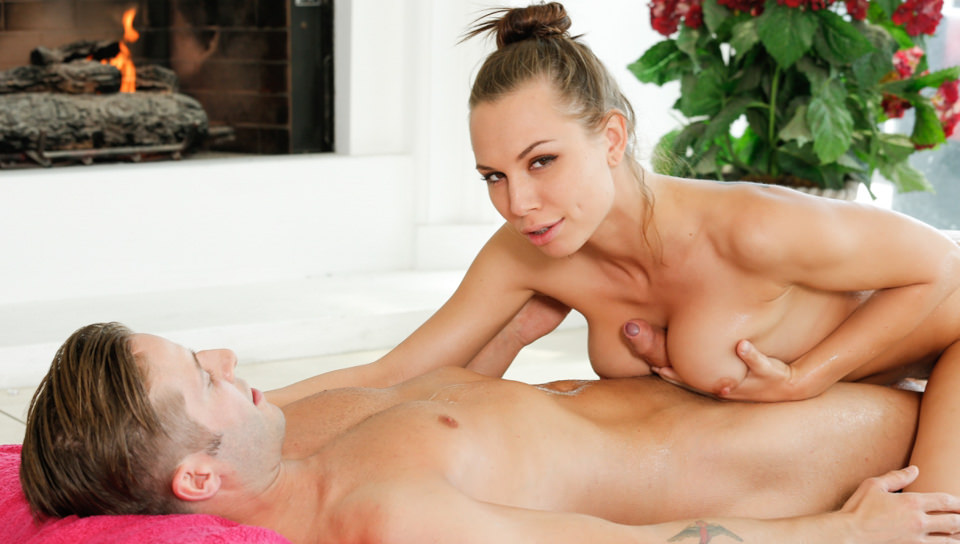 This Should Keep Him Busy, Scene #01: Aidra Fox, Axel Aces - Axel Aces is in town for a bit from England to see what the LA scene is all about, but his buddy Eric was feeling a bit bad for leaving him out, since he had to run. To keep him busy while he is away his friend sends teen Aidra Fox over to sweeten his day. She is a house call Nuru masseuse and expert at The Nuru Massage, and today she''s in the mood to surprise someone and their happy uncut cock. She helps him get all clean, and soon Axel is enjoying his massage, but things get even better when she starts to play with his big hard cock and shove it down her deepthroat. Her perky budding tits get the stimulation they need too. Later by the fire, she uses Nuru Gel to slide over his body stimulating him, and making her hornier with each glide. Soon Axel is in heaven, staring at her perfect tits and fucking her tight teen pussy with his stiff cock until she makes him cum all over those perfect soft teen tits. What a vacation!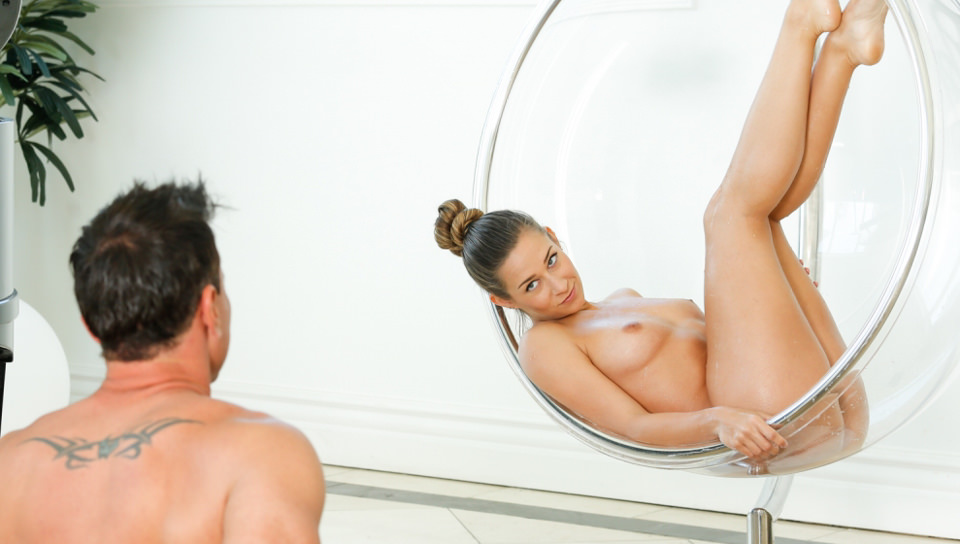 We Come To You Nuru, Scene #01: Cassidy Klein, Marco Banderas - Marco Banderas is off today, and since it''s his vacation, he does what any guy in his position would do. He thinks with his cock and orders an at home massage! He calls up Nuru Massage and they offer to send expert cock sucker Cassidy Klein over right away. He is in luck because she is known to be one of the best teen masseuses in the business! As she sets up for the slippery massage He begins to relax. He helps her strip off revealing her natural tits and her bouncy teen ass. When the massage begins Cassidy can''t help but shove his big Latin cock down her warm deepthroat while letting him play with her little tits. She makes the experience the best it could be by trying out the oil in a clear pod chair. Watch her oil up and massage her tiny tits, to entice her client before massaging and riding him until his cock spurts a hot load all over her perky teen ass.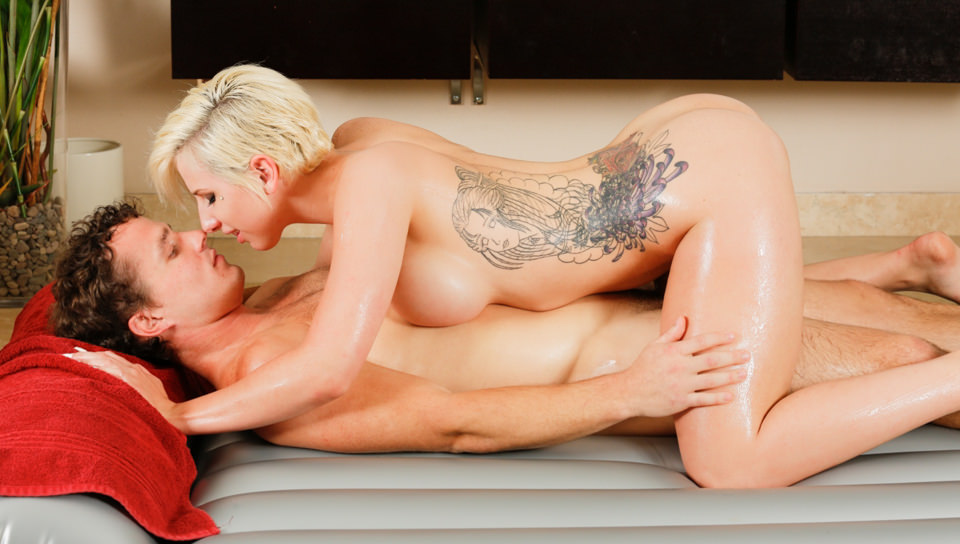 She Babysat Me, Scene #01: Dylan Phoenix, Robby Echo - Robby scheduled a massage at the Nuru Spa, but when he shows up he really isn''t expecting to see his old babysitter Dylan. She remembers him right away, and he remembers all the times she tucked him into bed, read him a story, and waited until he fell asleep. He also remembers waking up moments later to think about her in dirty ways. She remembers the sexual tension. But, when he sees her perky tits and round ass today, he starts looking forward to a whole new set of fantasies with Dylan. Fantasies where she can''t resist shoving his cock deep down her throat. His massage is more comforting than ever, as he''s reminded of the way she took care of him then, but now, she can make out with him, suck his cock and pamper him with a soapy massage and fuck him until he makes her cum.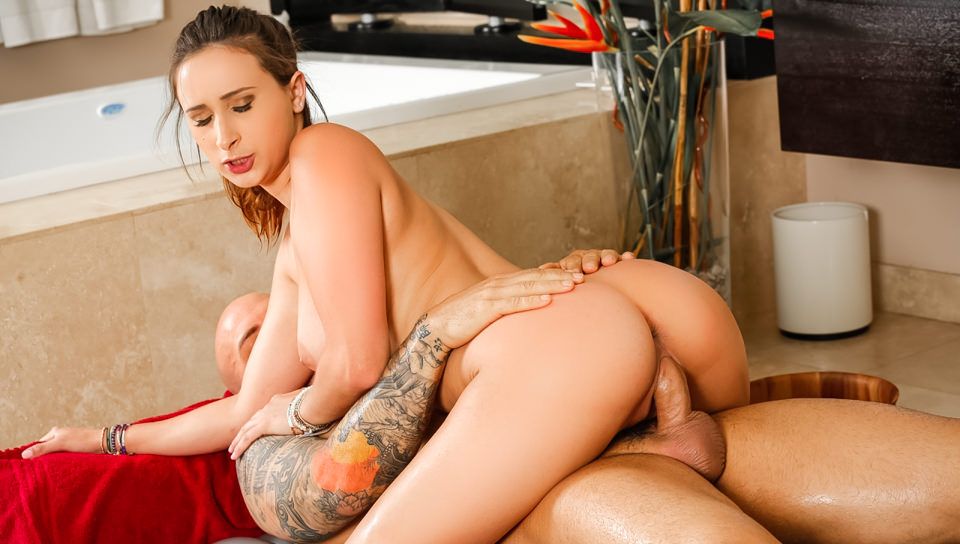 My Wife''s Best Friend, Scene #01: Ashley Adams, Derrick Pierce - Derrick Pierce was in a hurry, needing a quick fix on his back at the Nuru Massage. Walking into the spa, he didn''t realize that the masseuse who greeted him him was his wife''s best friend, Ashley Adams. Ashley refused to treat him today considering this was her husbands best friend, but Derrick didn''t think anything of it, saying he came here all the time and this was her job. Ashley finally agreed but made it clear that she wouldn''t touch or handle him in any sexual way. Entering the shower, Ashley rubs Derrick thoroughly over his front and backside. Feeling the sexual frustration, Ashley resists her temptation of kissing Derrick, knowing this would be the downfall of her friendship with his wife. But her desire and Derrick''s persuasion takes over her mind and body, filling her pussy with his big cock inside of her. Will Derrick''s wife find out about her husband''s adultery, or will this be Ashley and Derrick''s little secret? Find out today!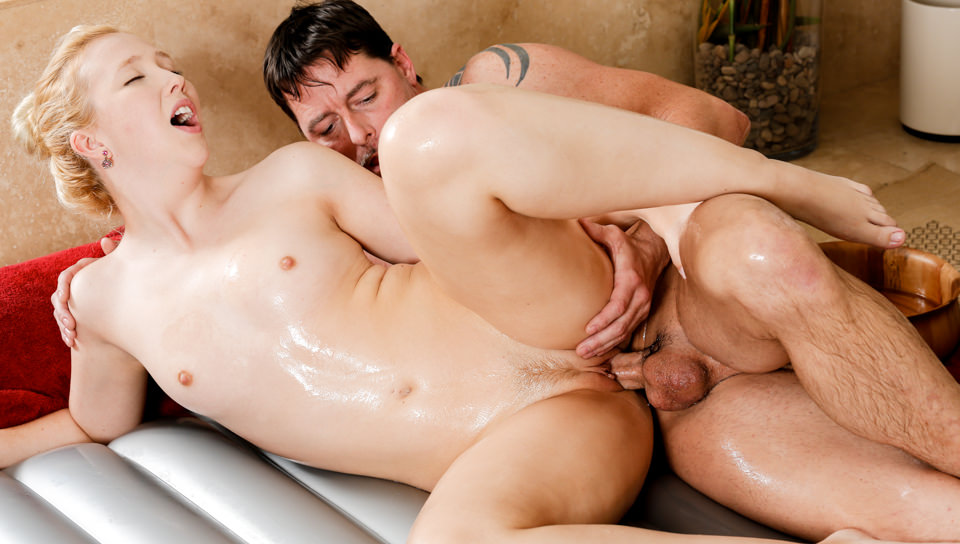 My Babysitter''s Cock, Scene #01: Samantha Rone, Jack Vegas - Jack Vegas hadn''t dreamed in a million years he would be meeting Samantha Rone, a young delicious girl all grown up who he used to babysit, who''s now working at the Nuru Massage Spa. Samantha is very happy to see Jack after all this time and always thought of Jack as a father figure. Samantha wants to make sure Jack is absolutely sure he wants to proceed with the treatment with all things considered. Jack is a regular here so he is used to the routine, but is he really prepared to have his cock filling with the innocent girl he used to babysit? Only one way to find out!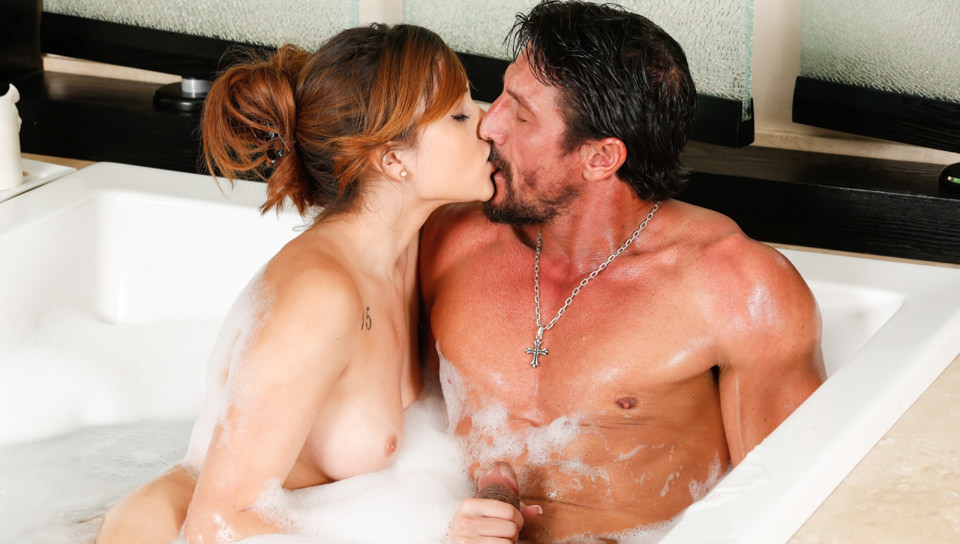 Second Time Around, Scene #01: Ariana Marie, Tommy Gunn - Thinking he would give it another shot, Tommy Gunn returns to the Nuru Massage for a second time around. He is greeted today by his massage specialist Ariana Marie, and elaborates on how the previous massage wasn''t exactly what he expected. Ariana assured him that she would take good care of his needs sensually and sexually. Ariana takes Tommy in the back exposing her sensual pink lingerie, bringing out Tommy''s sexual desires. Tommy rubs her backside, kissing her flawless ass and kissing her perky tits. It looks like Ariana knows what she''s doing, but will Tommy be once again disappointed or will Ariana redeem the spas reputation? Watch and find out!


Want some more? Check the site.
| | | |
| --- | --- | --- |
| | Older | Newer | |