Naughty Office is one of the niche sites in Naughty America, which is awesome reality porn network offering 4K and VR contents, and features the porn scenes of having sex with office girls at the office.
Special Offer: [Check the Price Here]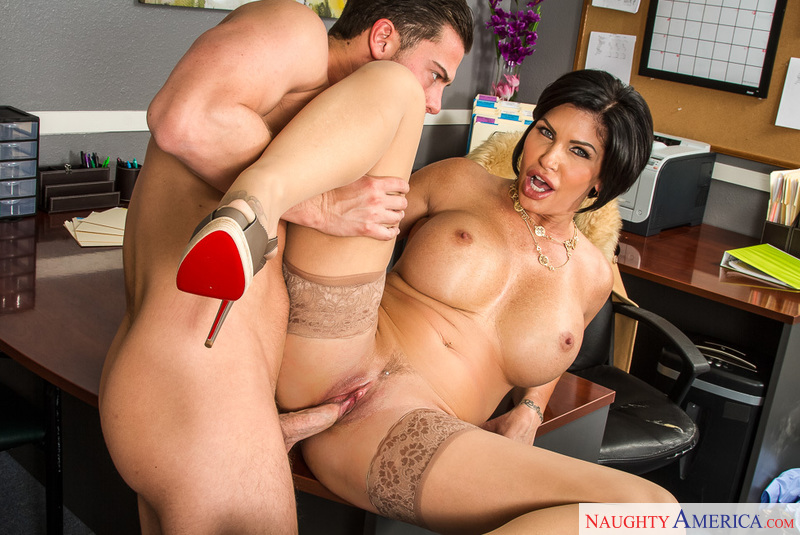 Shay Fox - Shay Fox is looking over Seth's resume but he has no experience and no degree. Shay is trying to find out where to place Seth as a favor to her friend. There is one very particular skill that Seth has though. He has a big cock and can please Shay all day with it.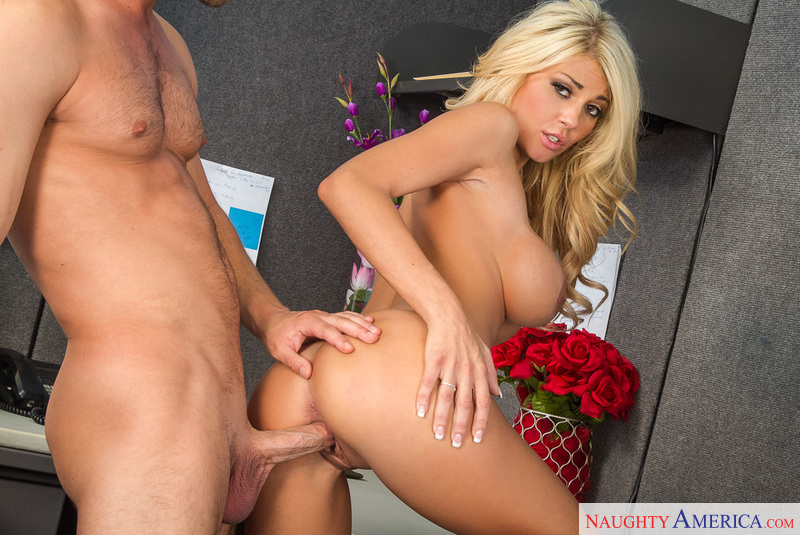 Kayla Kayden - Kayla walks over to Seth's cubicle and catches him slamming the phone down on a customer. She came to talk about his low performing numbers and to find out if there was anything going on in his life that was contributing to his current performance. Seth lets Kayla know that he has a lot of stressed built up within him and he needs a release. Kayla is willing to do anything to help Seth get back into his grove to get her boss off her back regarding his numbers. With a raise of a brow and his eyes set on Kayla huge tits, he has the perfect idea to set things right.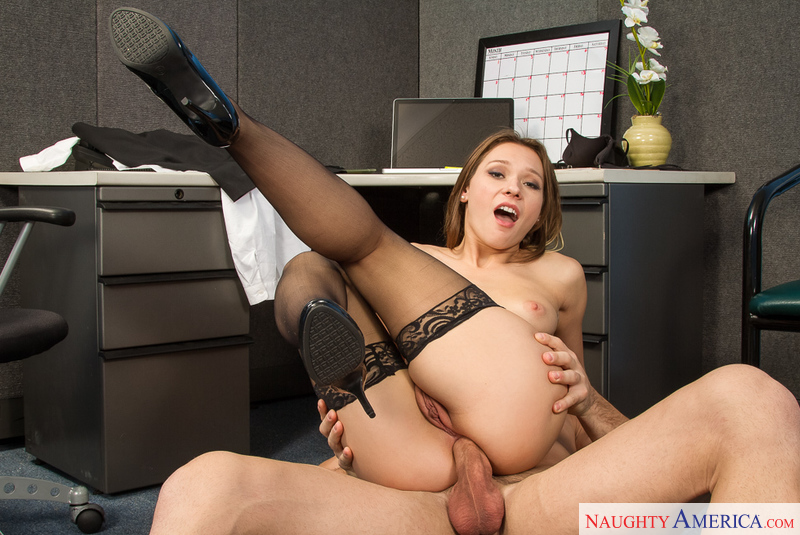 Callie Calypso - Callie Calypso may seem like a good girl at work but she's really really dirty and she sets out to prove this to her co-worker. Callie throws of her clothes and starts banging her co-worker on her desk to prove what a dirty girl she can be.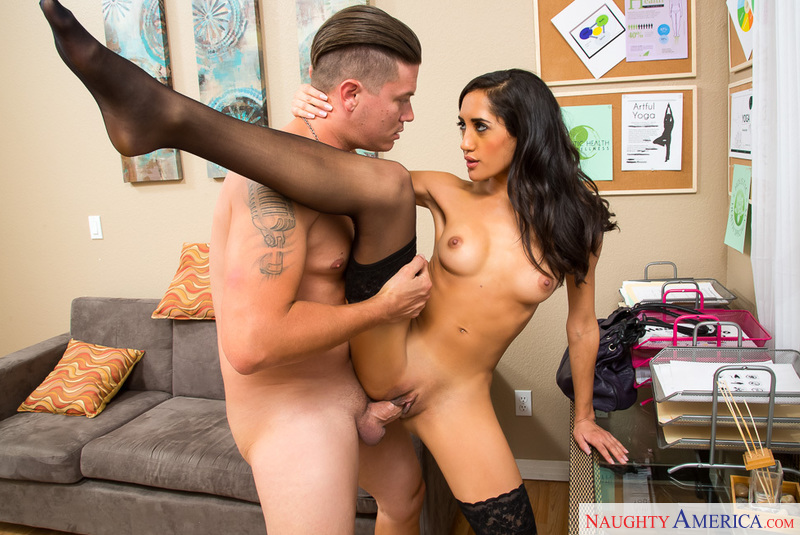 Chloe Amour - Chloe Amour is a secretary at a Doctor's office. A patient comes in after hours and Chloe tries her best to help him out with his problem. Apparently, this patient is a sex addict. Well Chloe hasn't been fucked in a while so she decides the best to solve both their problems is to fuck each other on the waiting room couch.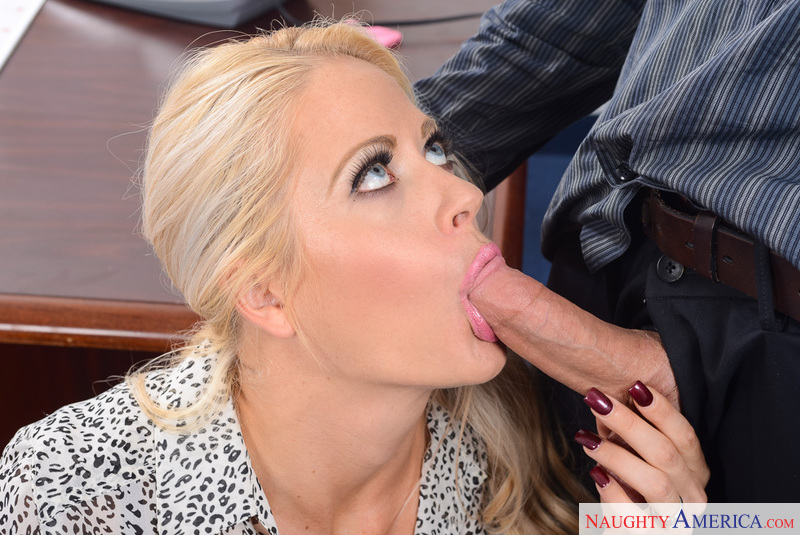 Holly Heart - Holly Heart keeps having to talk to an employee about his attire. He never seems to be wearing the proper work attire. Holly has had it with his lack of respect for the dress code so she decides that if he's not going to wear the right thing then he's not wearing anything at all. She has him strip down. She's amazed by his cock once she see's it so instead of punishing him she has him fuck her hard.



Whitney Westgate - Karlo gets a call from one of his clients stating that the client was in the middle of an audit. Karlo quickly pulls some documents out of his desk drawer and starts shredding them. His employee Whitney, walks into the room and questions his actions, then threatens to call the cops. Karlo tells Whitney that he isn't doing anything illegal but, Whitney shifts gears and brings up the issue that he still has not left his wife after telling her he would. Karlo reassures Whitney of his love for her and puts the icing on top by fucking her right in his office.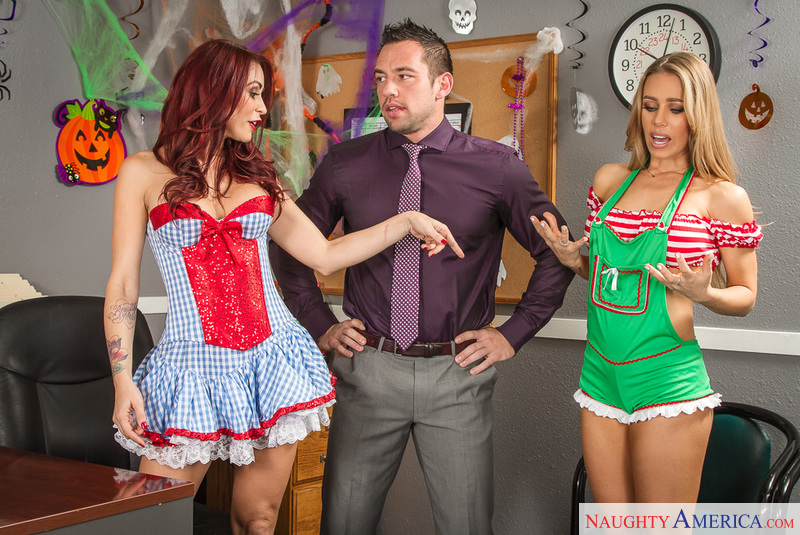 Monique Alexander / Nicole Aniston - There's a costume party going on at the office. Monique and Nicole dress up in their most revealing costumes. This doesn't fly well with their boss, Johnny. He thinks they are showing too much skin for the office, but the girls see that his penis thinks otherwise. They whip out his hard dick and get fucked in their hot little outfits.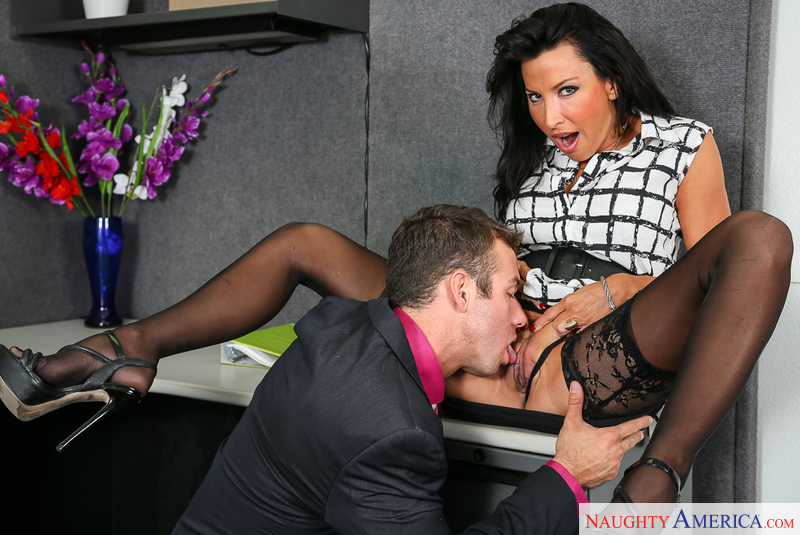 Lezley Zen - Lezley Zen find her employee Chad coming in late again. She's willing to let him keep his job as long as he goes above and beyond the call of duty. Part of going above and beyond includes fucking Lezley's pussy.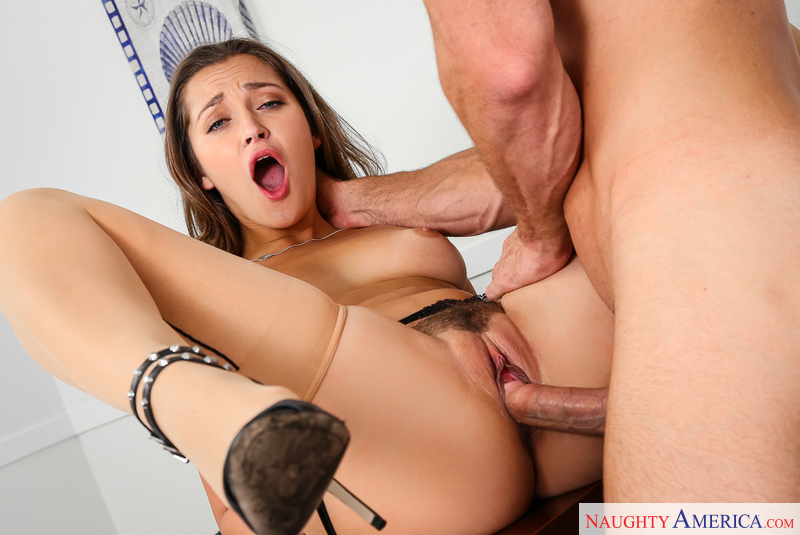 Dani Daniels - Dani Daniels is not doing great at her new job. Her boss, Johnny, is super upset. It seems like Dani can't do anything right, but Dani shows Johnny one thing she's really good at: sucking dick and taking his cock in her wet pussy.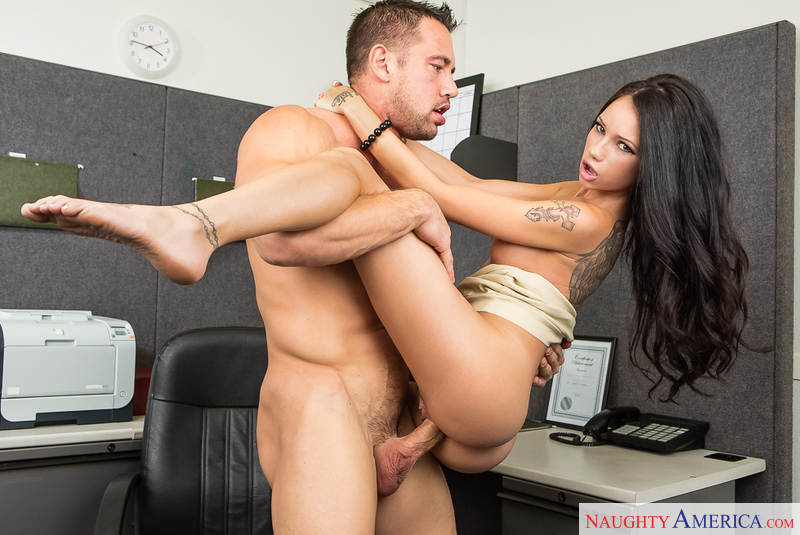 Raven Bay - Raven feels under appreciated at work because Johnny comes in with a big stack of folders for her to complete while he goes off to a meeting. He returns around midnight and find Raven still hard at work. She gives him a piece of her mind and Johnny apologizes then offers her a massage. He works from her shoulders to her hips and finally to her tits. Johnny is going to reward his secretary for all her hard work by giving her the pounding she deserves.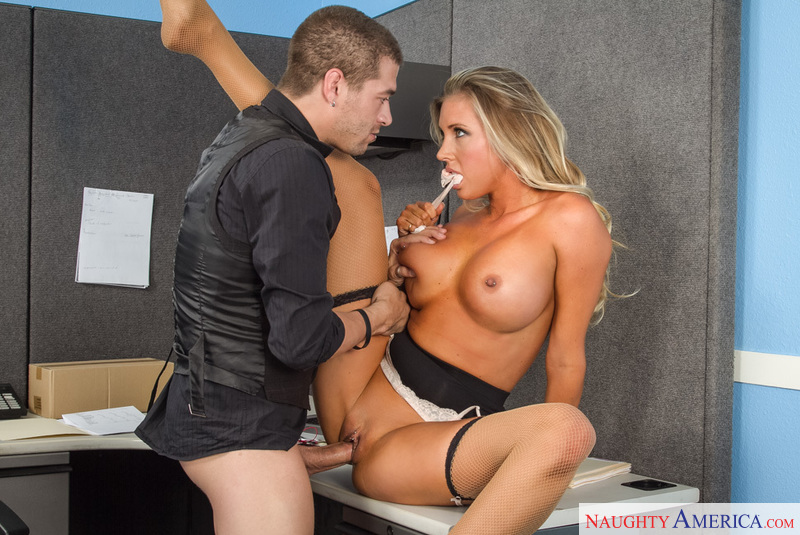 Samantha Saint - Samantha Saint just got back to the office from vacation and she finds her employee slacking off. She's already super upset because she did not get laid once during her vacation. Her employee jokingly offers to give her a hand. She decides to take him up on his offer and has him bang her on his office desk.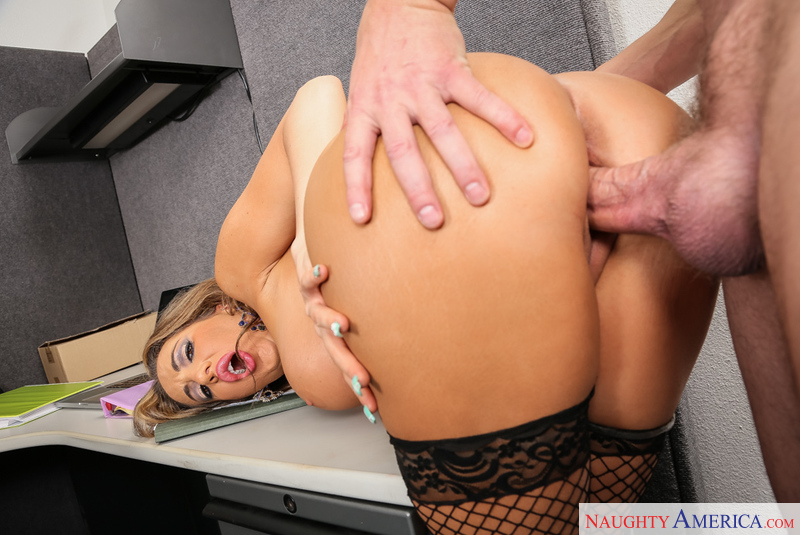 Richelle Ryan - Richelle Ryan really wants to get back into sales, but her boss thinks her work attire is a little too inappropriate for the sales department. Her boss personally likes the way she dresses and Richelle really appreciates that. She shows her boss how much she appreciates it by taking off her attire and banging his brains out.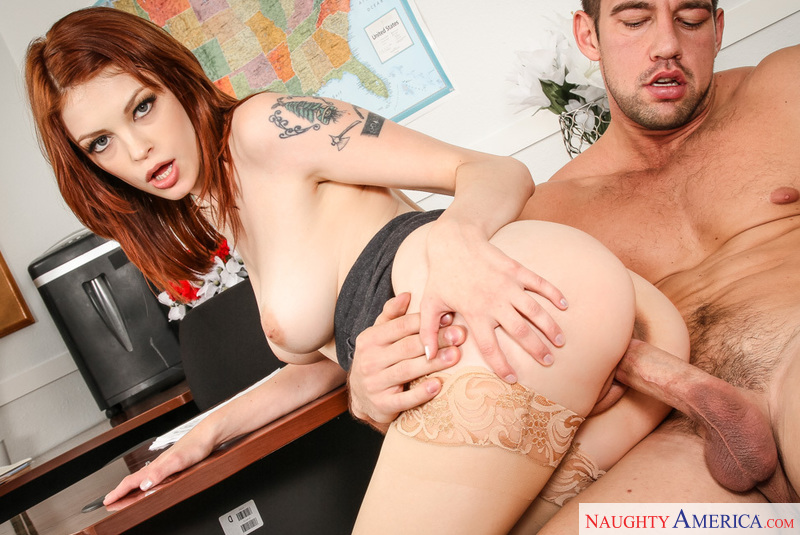 Bree Daniels - Johnny is looking for a job, but he has no work experience. The hiring manager, Bree Daniels, is willing to overlook his lack of career experience as long as he can bring something to the table, like his big cock. Bree is more than willing to hire Johnny for the position as long as he puts her in great positions during their fuck fest.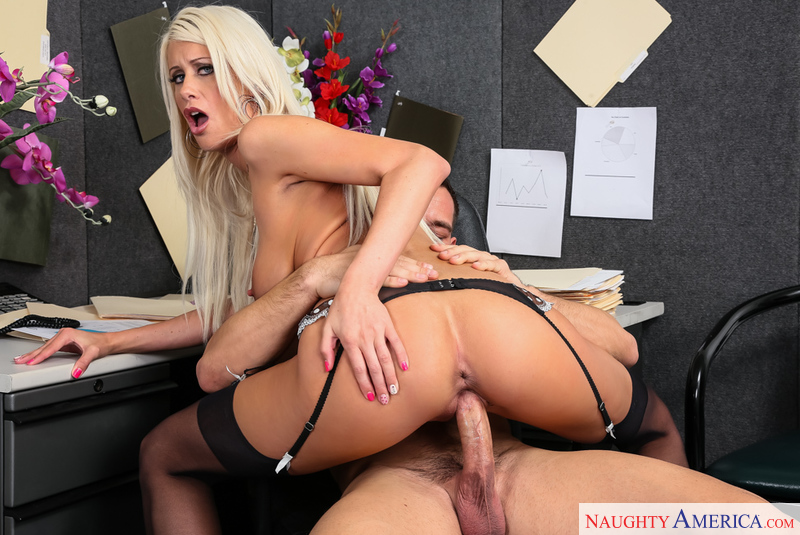 Riley Jenner - Riley Jenner is ready to quit because she has been over worked at her job. Her boss, Johnny, really wants her to stay though because he really needs her. He realizes that in order to keep Riley he needs to satisfy her, so he does just that by plowing her pink pussy.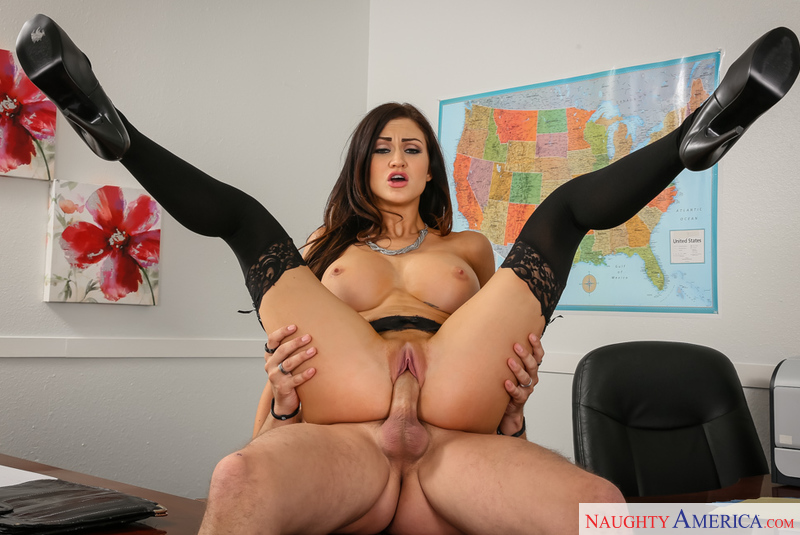 Kendall Karson - Kris was pulled into a meeting and found out he was fired. On his way out, he lets his co-worker Kendall in on what happened. He mentions that the job sucked but, seeing and talking to her was the best part of it. Saying that melts Kendall's heart and there is not a way that Kris is going to leave the job with a bad taste in his mouth when he can leave with a taste of Kendall's sweet pussy.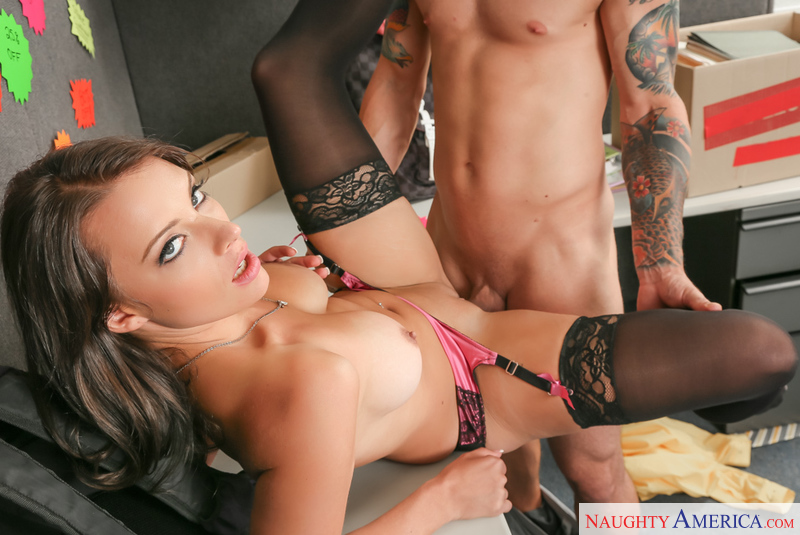 Kayla West - It's Kayla West and Mr. Pete's last day at work. Since they are going out they decide it would be best to go out with a bang and fuck all over the office before locking up.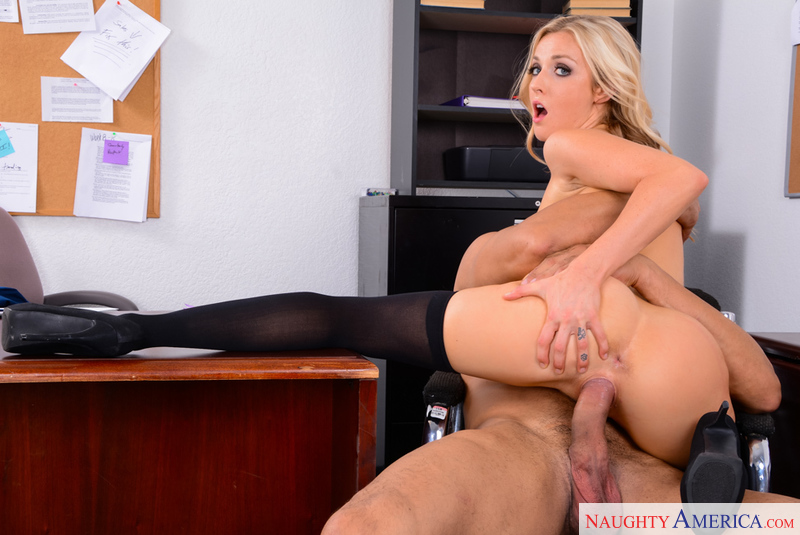 Karla Kush - Karla Kush decides it's time to help her boss de-stress and the best was she can think of doing that is by riding his big dick until he jizzes all over her body.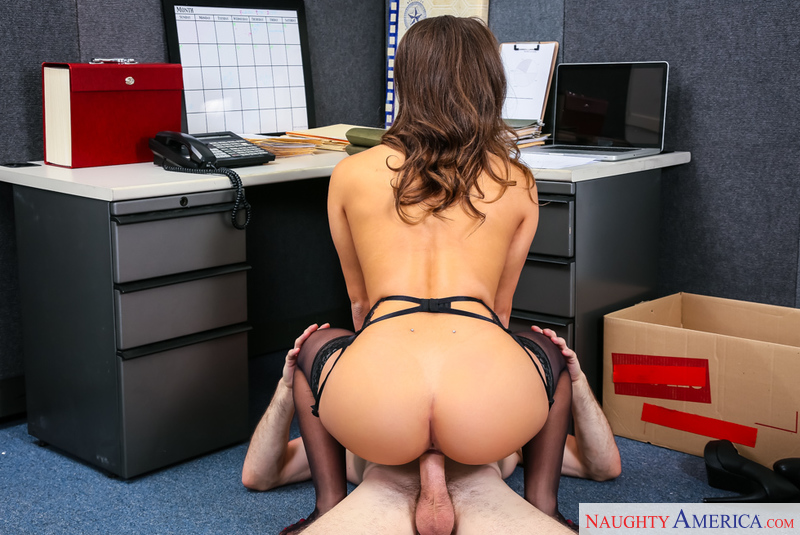 Bella Danger - Bella Danger is visiting her man at the office. She hasn't seen him all week because he's been so busy. Well she's been so horny. Since the office is empty Bella takes this opportunity to whip out her man's dick and have him fuck her on his desk.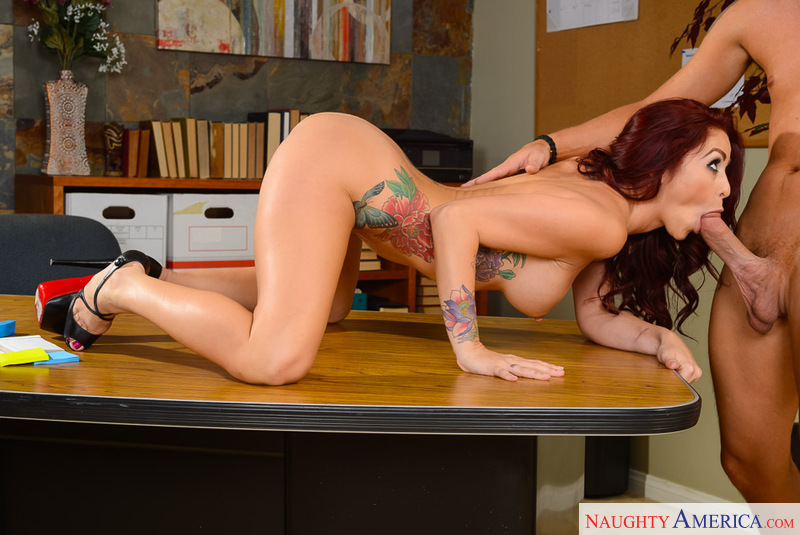 Monique Alexander - Monique sends for her new intern to come into her office and definitely likes what she sees when she gets there. Shes asks if he's a team player because a team player always follows the boss's orders. Jessy is reluctant to take his shirt off when she asks, Monique reminds him that she's the boss and he said he was a team player. Jessy ends up taking one for the team and banging her in all the imaginable positions then blows his load all over her. Looks like this intern is getting the job after having one hell of a first day.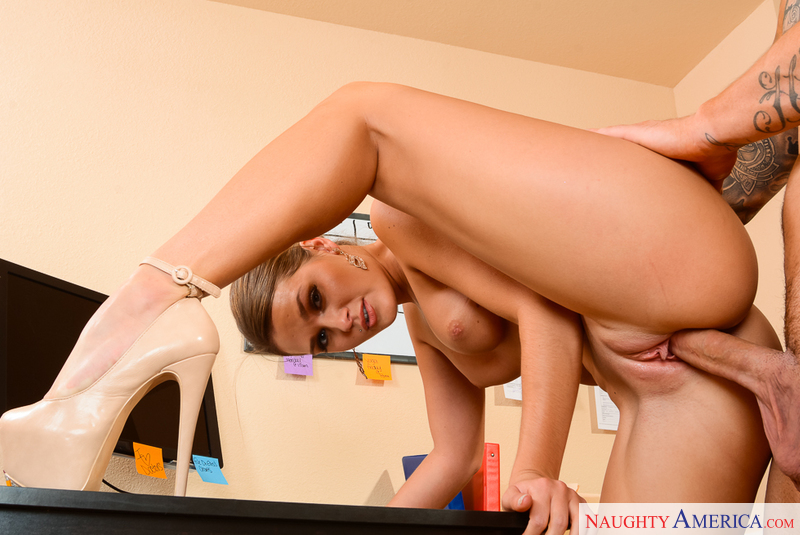 Abby Cross - Abby Cross works in a doctor's office, but all she ever thinks about is fucking the doctors she works with. She meets the new doctor on duty, Clover, and since everyone is out of the office she decides it would be a perfect time to live out her fantasy and take the new doctor's dick in her pussy.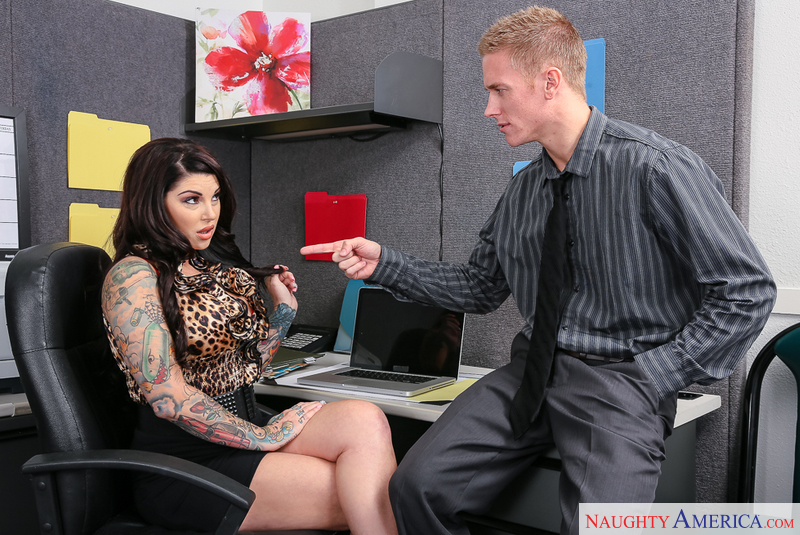 Darling Danika - Darling is having some issues with getting her computer to turn on. She calls Richie from the I.T. department to help her out. On his arrival he asks her if the computer is even on, she isn't aware that she even has to have it plugged in! He instantly deduces that she didn't get the job because of her overwhelming resume but because of her great tits. She apparently has some of the best oral skills in town to make Richie forget about her shortcomings.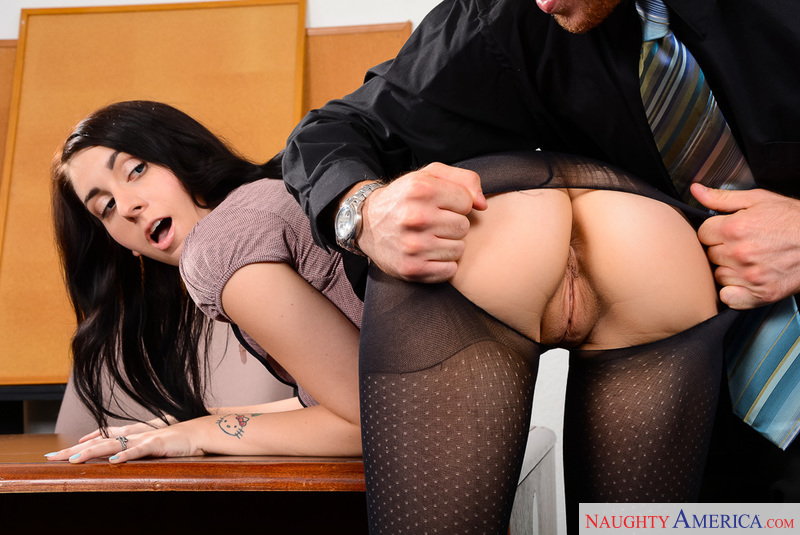 Luna C. Kitsuen - Luna C. Kitsuen has been running in to her co-worker, Gavin, all day. She comes to find out that Gavin planned all of their unexpected encounters because Luna turns him on so much that he just needs to see her as much as possible. Lucky for Gavin, Luna is pretty horny so she sneaks off to an empty office with him where she drains his balls with her tight ass.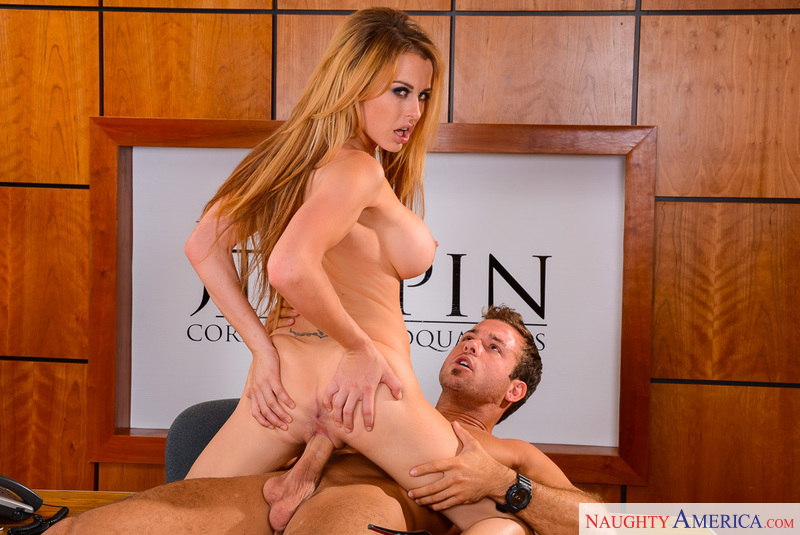 Corinne Blake - Corinne Blake is hanging out at the office taking selfies when the janitor stops by and lets her know that everybody is gone for the day. Corinne still wants to take selfies though so she has the janitor take some for her and some with her. Taking selfies gets Corinne hot and bothered so she starts stripping her clothes off and making out with the janitor. One thing leads to another and Corinne is soon fucking the janitor.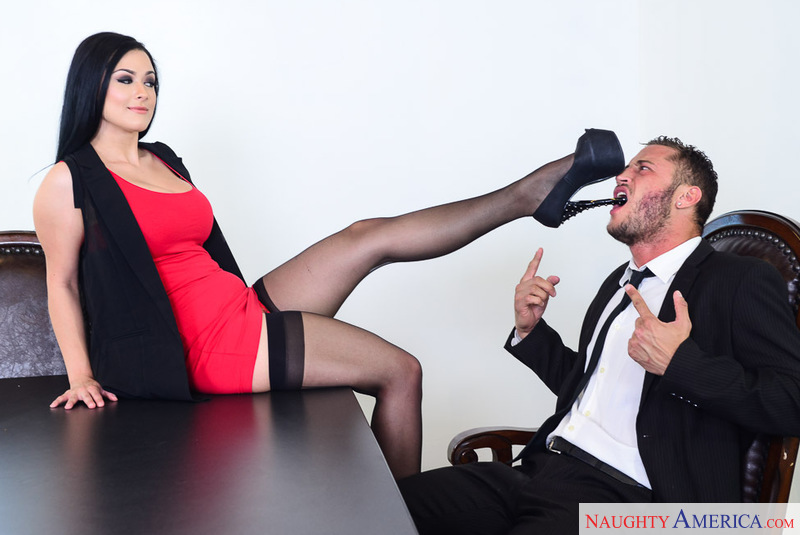 Katrina Jade - Danny goes to talk to his HR person, Katrina Jade, about how his female co-workers have been groping him. Instead of helping the problem Katrina makes it worse by groping Danny as well. Danny decides to give up and just go with the when in Rome attitude and begins fucking Katrina's pussy on the HR table.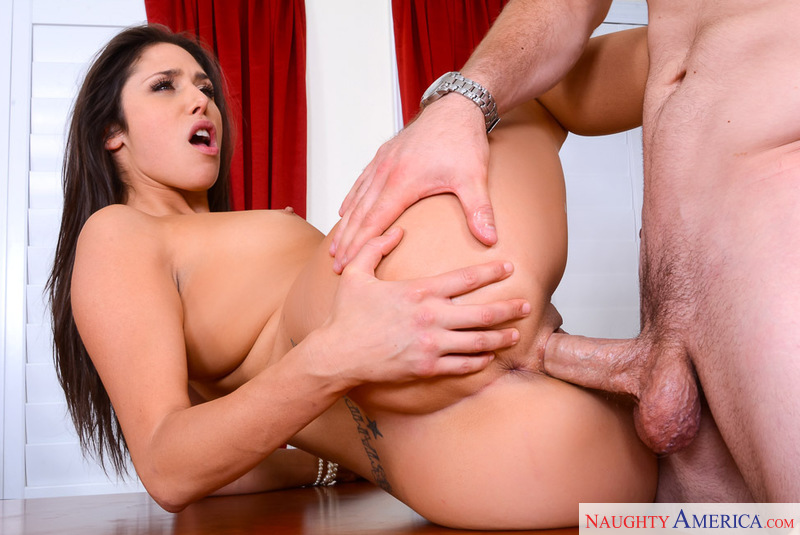 Anna Morna - Anna Morna is about to lose her job on account that she doesn't do anything she was hired to do. She pleads with her boss and is willing to do anything to keep her job. Her boss uses this to his advantage and has Anna fuck his brains out in order to keep her position.


Want some more? Check the site.