ASR PREMIUM - Free Porn Movies and Free Porn Images
ASR Premium offers Free Hosted Galleries of sample porn movies and photos for FREE. We collect and offer the high quality samples from millions of galleries on daily updating.
Best website of big round asses getting fucked served from one of the niche sites in Reality Kings Network
Special Offer: $24.95 monthly [Check the Price Here]
[Click on the picture to see all the samples]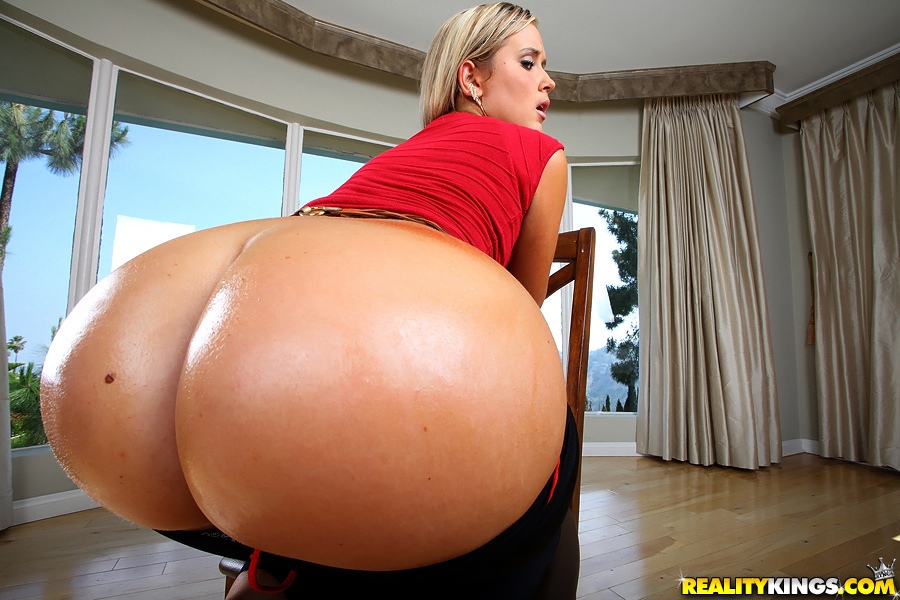 Briella2 from Monster Curves - Briella is back and looking better than ever. Her huge ass got bigger and she also learned a few new booty tricks. Since she is definitely too much for one guy to handle, I invited Jon and Ricco over to see if they could get the job done. Ricco and Jon fucked Briella senseless making her squirt multiple times all over the room. They manhandled her amazing giant booty leaving nothing to the imagination.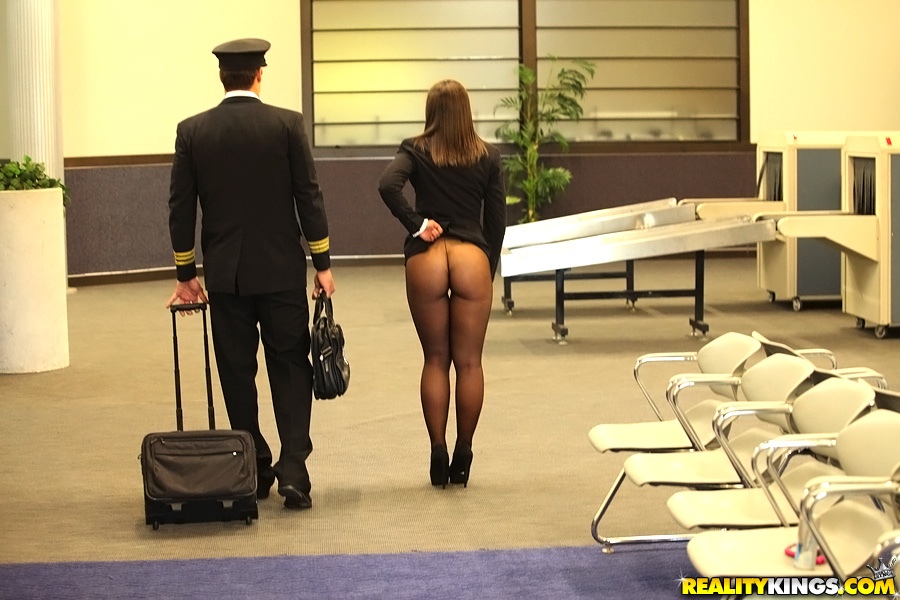 Mischa from Monster Curves - While Mischa was doing her duties as the new flight attendant for RK Airways, her captain came to check up on her. He was checking her out more than anything else. He made it clear real quick that he was in charge, and he liked close relations with his crew especially the girls with big asses. Mischa was a little shy and off set at first. Once he started rubbing her ass and between her legs, she melted and gave in. She wanted to make her captain happy, so she did everything. You could hear her wetness as her big ass and pussy bounced off his face. She did the same to his cock until he made another mess for her to clean up.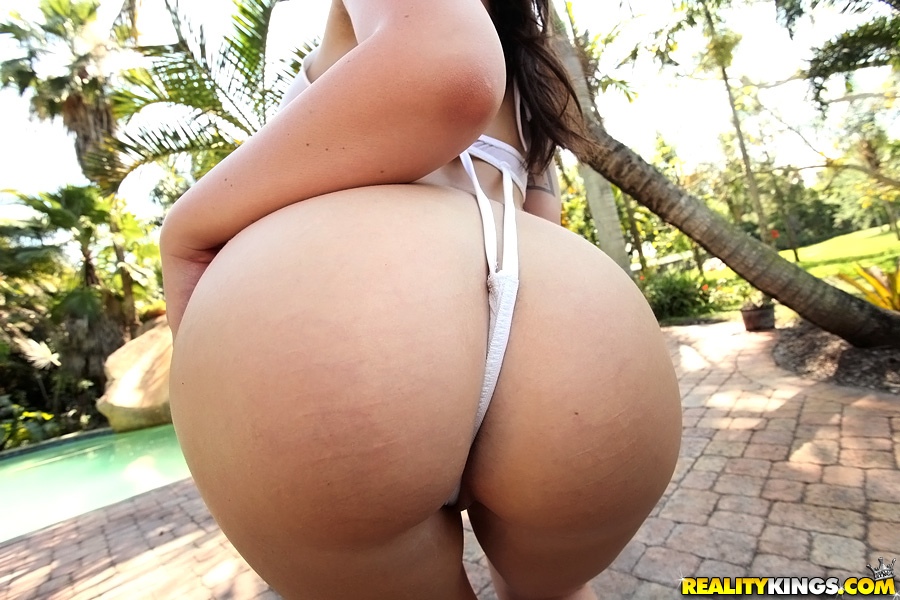 Melina from Monster Curves - Melina loves cock and getting fucked like no bodies business. It is that simple. She loves it every which way. We got to hang out because we told her Jmac was going to be around. She got into her pussy floss string suit or whatever you want to call that sexy piece of fabric. She posed for a little bit, but once Jmac appeared, she just wanted to get filled with dick. Jmac put it on her good. She was loving every thrust. Her tits and ass were bouncing and moving in every direction.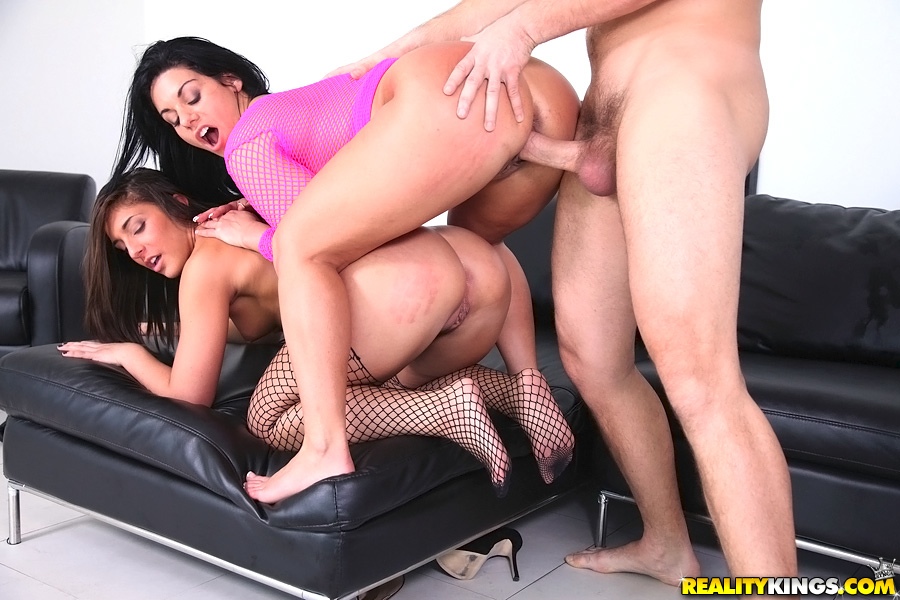 Bella2 from Monster Curves - Mishka Fucking Brooks and Bella Reece. What more do you need. MonsterCurves coming with exactly what you need. A heavy dose of DIMEs with huge fucking asses! These two babes were perfect and they had us hard from start to finish. They had us going wild over their sexy bodies and we loved how they fucked and sucked! They rode dick and gave bj's like true fucking pro's and put on quite the show! Truly fucking amazing and a truly epic scene!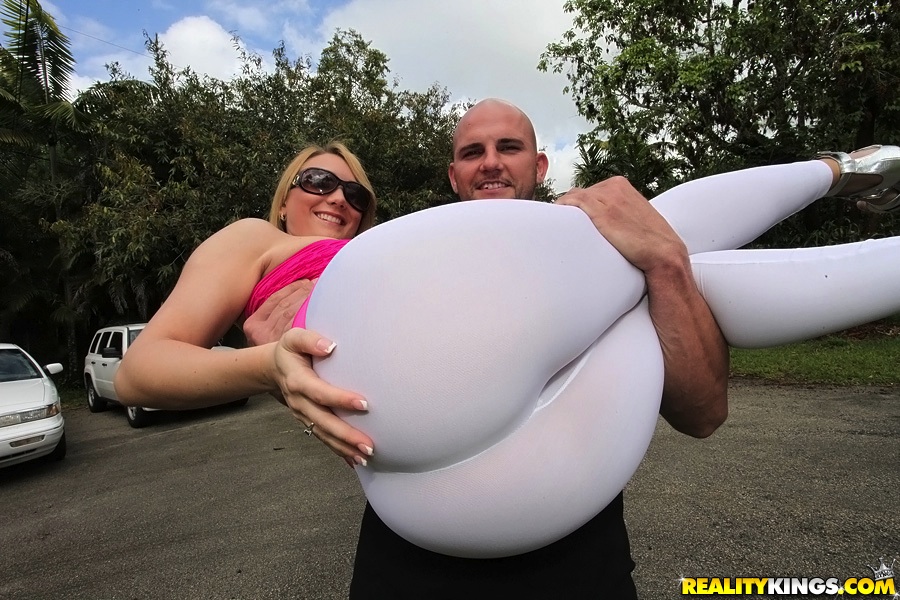 Kaylee from Monster Curves - Monster Curves. That's exactly what Kaylee had. This chick was fucking sick and she knew it! JMac and her had met a few days before and immediately clicked. But it wasn't with her personality, but with her huge beautiful ass. Her monstrous curve would bring any man to his knees. Kaylee was so fucking teasing and she would get the pounding of her life!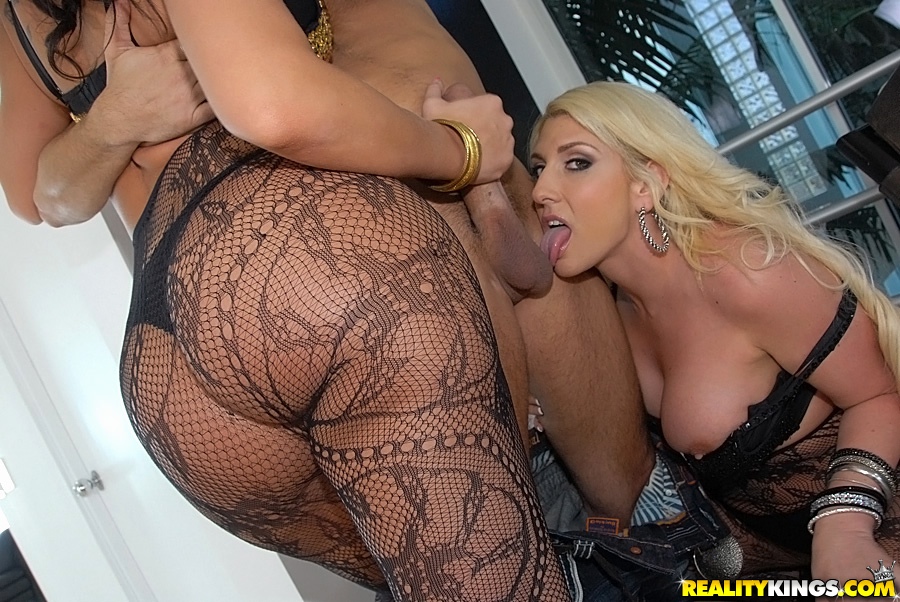 Madisonrose from Monster Curves - Kelly Stacks and Madison Rose were simply amazing. Two horny freaks that loved to fuck and suck dick! These two babes feigned for the cock and couldn't wait for Voodoo to fuck them! He promised to take them out to eat and they were excited as hell. They really wanted to show their appreciation and give him a little surprise! So they dressed in their sexiest outfits and gave Voodoo the time of his life!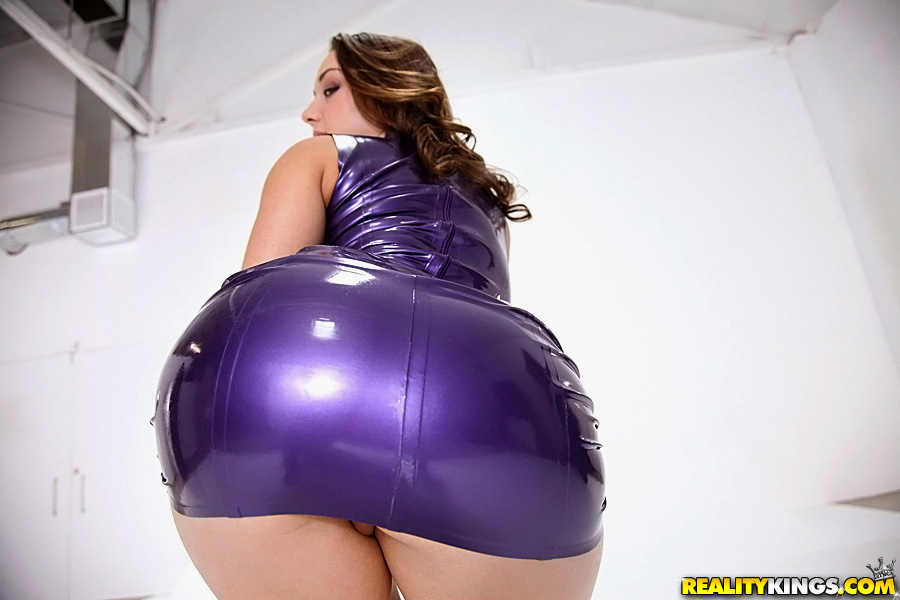 Remy from Monster Curves - This time around we have the lovely, Remy. She was looking amazing in that skin tight latex dress. She had a naughty look in those sexy eyes. She bent over and displayed her marvelous ass. She rubbed baby oil all over her latex dress and body. She bent over and revealed her big sweet ass. It looked magnificent as she rubbed baby oil all over her round butt. Bill joined the party and she sat her sweet ass on his face. She got her pussy pounded and then she ordered that cock to go in her asshole. She got her asshole hammered and got man juice all over her latex dress.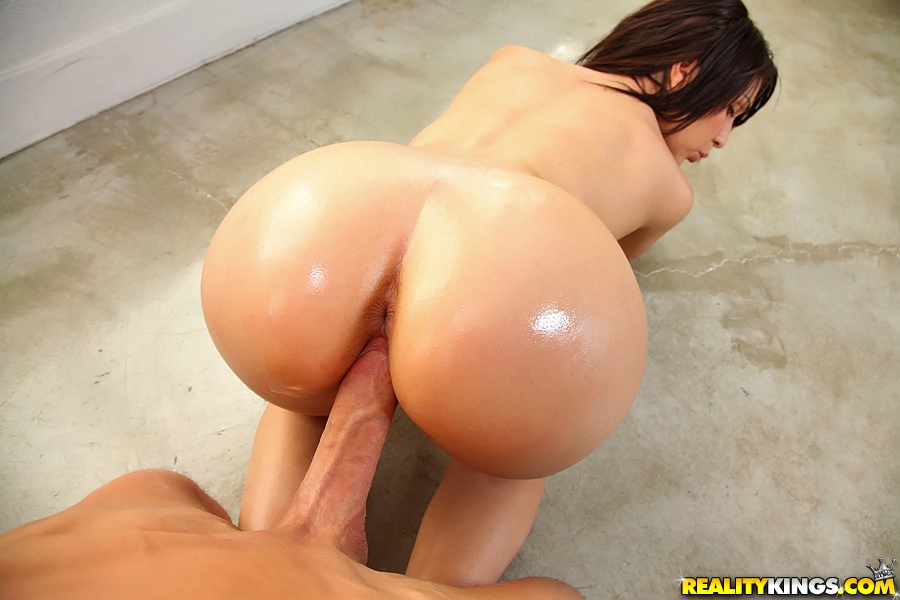 Natalie from Monster Curves - Natalie was feeling sexy and decided to tease me by wearing some lingerie and prance around the house half naked. She was admiring the view from the window and I was admiring the view from behind her. She kept posing, preening and flirting until she inspired me to start an impromptu shoot. All of that hullabaloo really got her horny and Cris was more than happy to oblige. She wrapped her pretty lips around his massive cock, then she wrapped her other pretty lips around his massive cock. Her ass and tits are the perfect combination.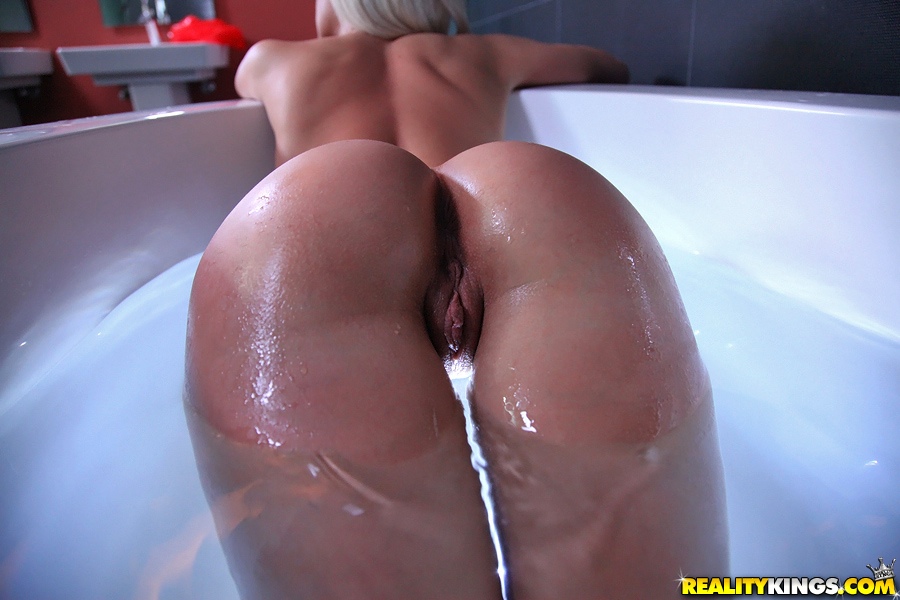 Anikka from Monster Curves - Anikka was soaking her monstrous curves in a tub to unwind and relax. She started to get a little horny and began playing with herself. I asked her if she needed some help and she said she would be thrilled if she got some action right away. Of course we obliged and she became ecstatic. She dropped her nice, plump rump on some cock until she got all sweaty and dirty. Luckily, there was a tub there for her to clean herself up all over again.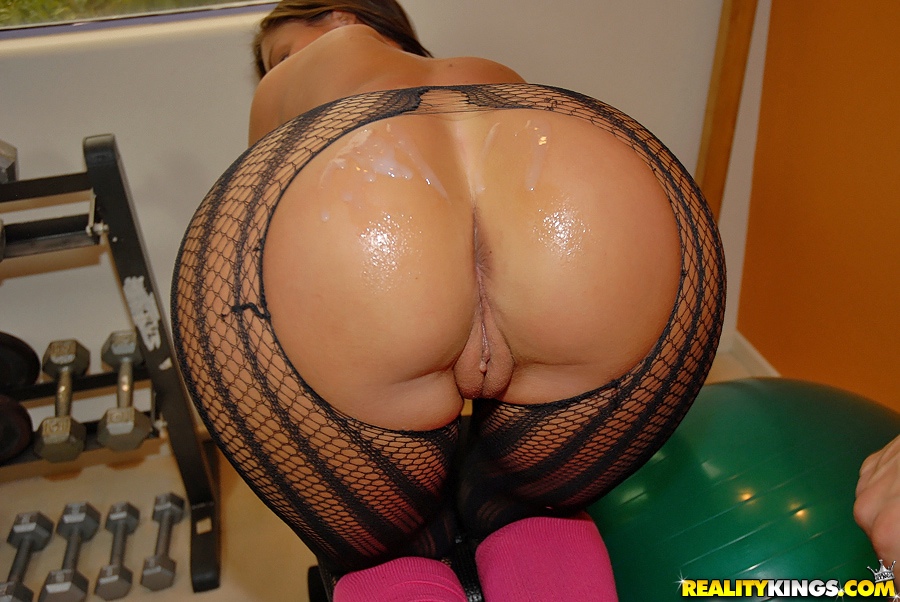 Briana from Monster Curves - Briana came to workout with her trainer, Danny. She came looking very sexy in stocking and a tight outfit. Her juicy ass and thick pussy were looking amazing under those tight shorts. They began working out and as the workout went on, Briana began undressing. She revealed that big juicy ass and luscious tits. She wanted a different kind of workout and she got it. She got her pussy pounded as her sweet ass bounced. She got man milk all over that sweet ass.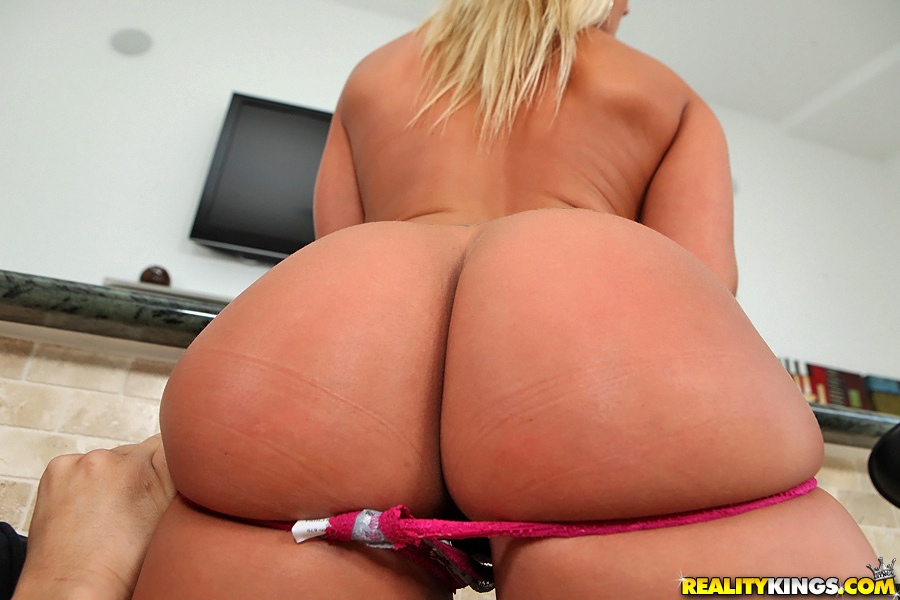 Kenzie from Monster Curves - When Commando called to informed me that Kenzie arrived at our house I was elated. I knew that we were in for a treat. When I arrived, Kenzie did not disappoint. She had on tight shorts that accentuated her beautiful ass and a revealing top that wrapped around her perfect perky tits. Kenzie definitely had the goods and I was envious of Commando who was about to go balls deep into the pussy. He fucked her on the bar stool, it was an amazing sight seeing her big ass almost make Commando and the stool disappear.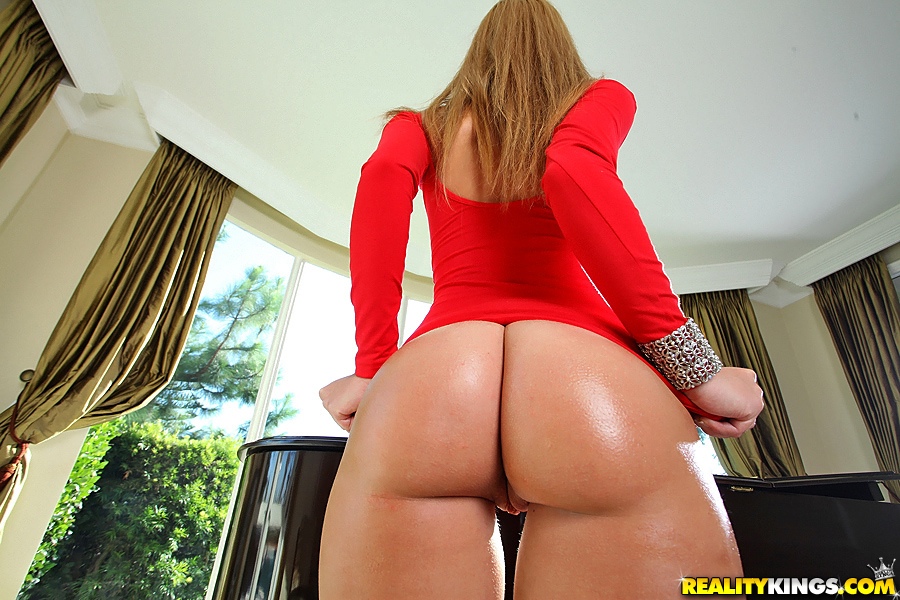 Jessie from Monster Curves - This time we have the lovely, Jessie Rogers. She was looking incredible in that skin tight dress. Her big luscious ass was looking amazing. She shook that big round ass all around in fantastic fashion. She played with her sweet pussy and got it nice and wet for some cock. She got her pussy pounded as her succulent ass bounced around. She loved that cock so much, she squirted all over with her pussy juices. She got man juice all over her pretty face.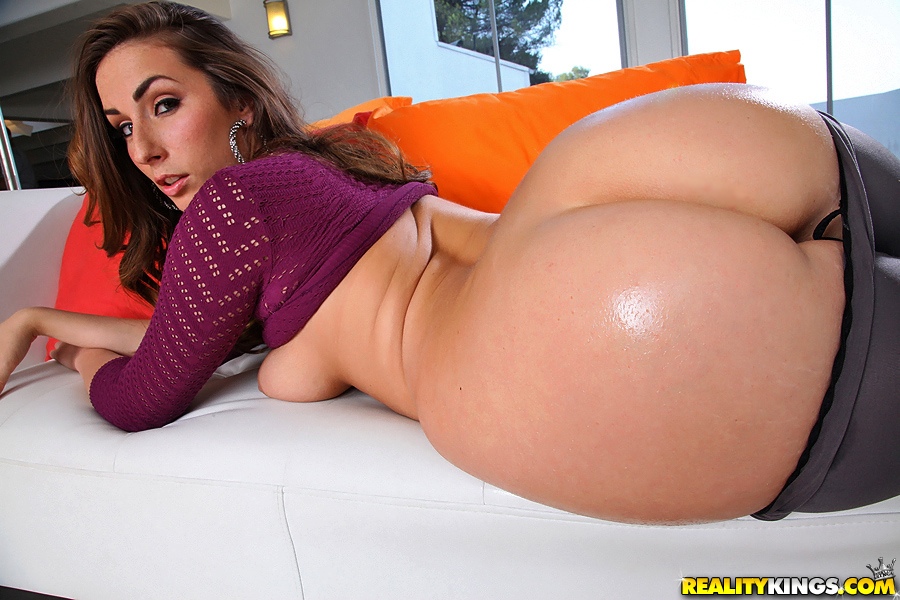 Paige from Monster Curves - We got our hands on one of the Brit's finest. If it wasn't for her accent we would have never guessed. It really doesn't matter where she is from because she has a superb body, sexy face, and a naughty little personality. She is stacked in all categories. She has what we can all call a traffic jam body. She probably has a long list of necks she has broken just walking around town. You guys don't have to worry about that because she bared it all for us. I can only hope this British bombshell comes back for more.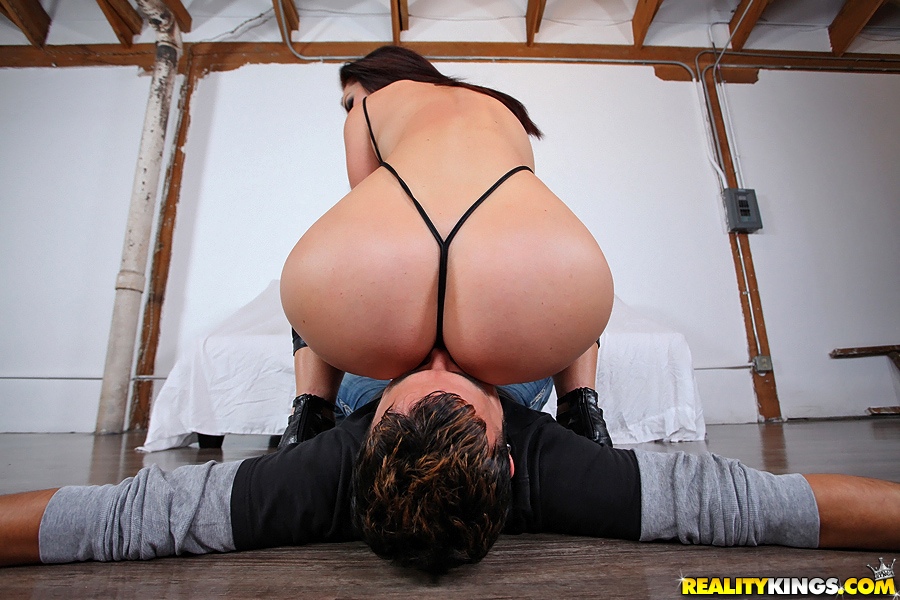 Jayden3 from Monster Curves - Jayden is back and curvier than before. She wore a sexy one piece black g string, stockings and high heels to our rooftop shoot. I was able to capture her amazing ass from all angles. Jayden revealed some of her sexual fantasies while she seductively bounced her booty. We eventually went indoors where she smothered Voodoo with her mega ass. When Voodoo resurfaced, he had the pleasure of fucking the best piece of ass that I have seen in a long time.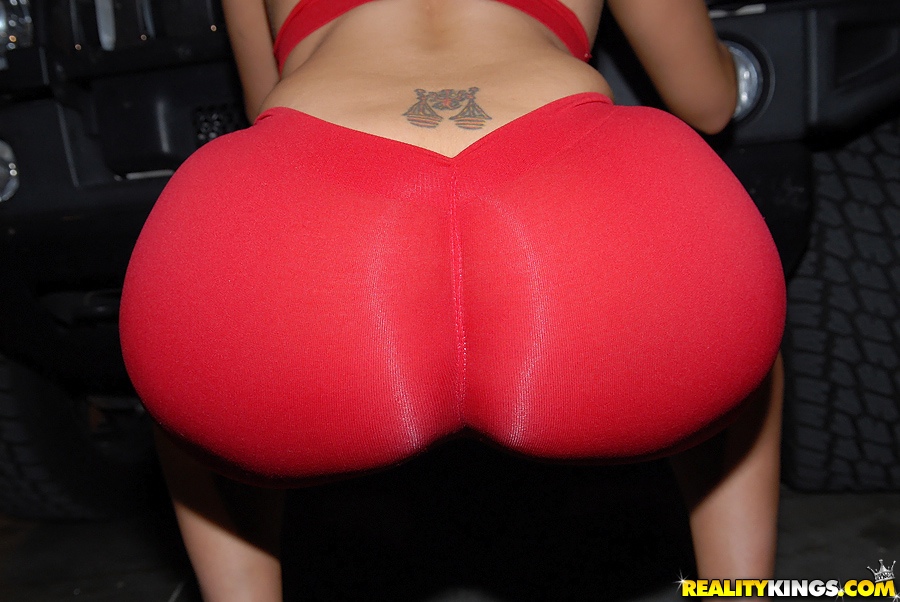 Raquel from Monster Curves - Raquel had some ass for days. Jmac and I smacked it as much as possible because we were not sure when we would have the chance to do it again. She was loving it even though it seemed liked we were not smacking it hard enough for her. Raquel's ass was making tidal waves of skin no matter which way it was moving. Those ripples moved all the way up her back and down to her thick thighs. These two were really into each other considering how deep Jmac was burying his cock in her. She didn't want that cock out of her for anything until it was time to taste his silky cream load.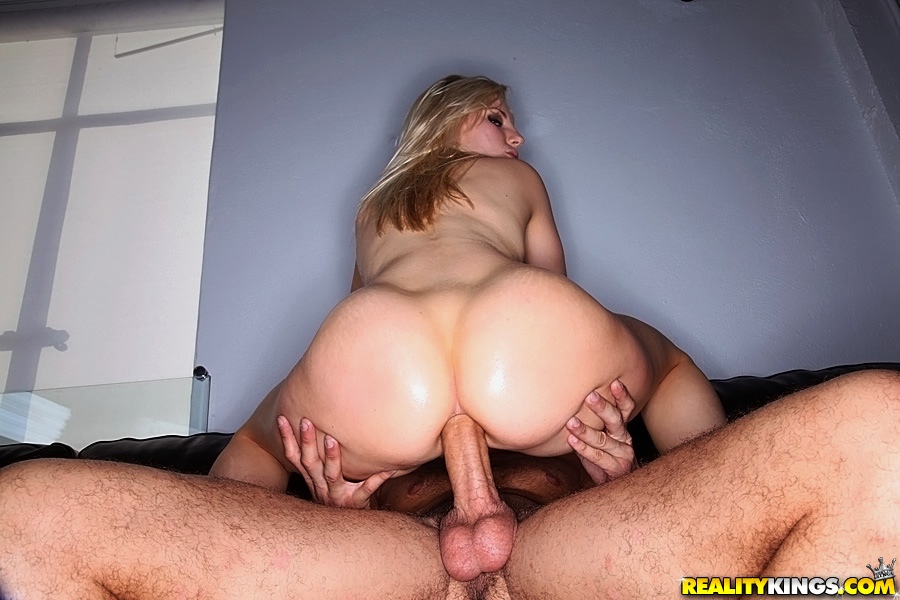 Ashley2 from Monster Curves - The anticipation of having a rendezvous with Ashley at a train yard had my imagination running amok. Upon my arrival, all of my expectancies were superseded, Ashley had on a pair of pink spandex tights that caressed her camel toe and accentuated her big firm booty. She teased me by bouncing her ass, giving me peek of her perky tits and by rubbing her bald beaver. After she gave me explicit details on how she likes to get her tight little asshole fucked, I reached a boiling point and we went to her place where I had the pleasure of mouth, ass and pussy fucking her.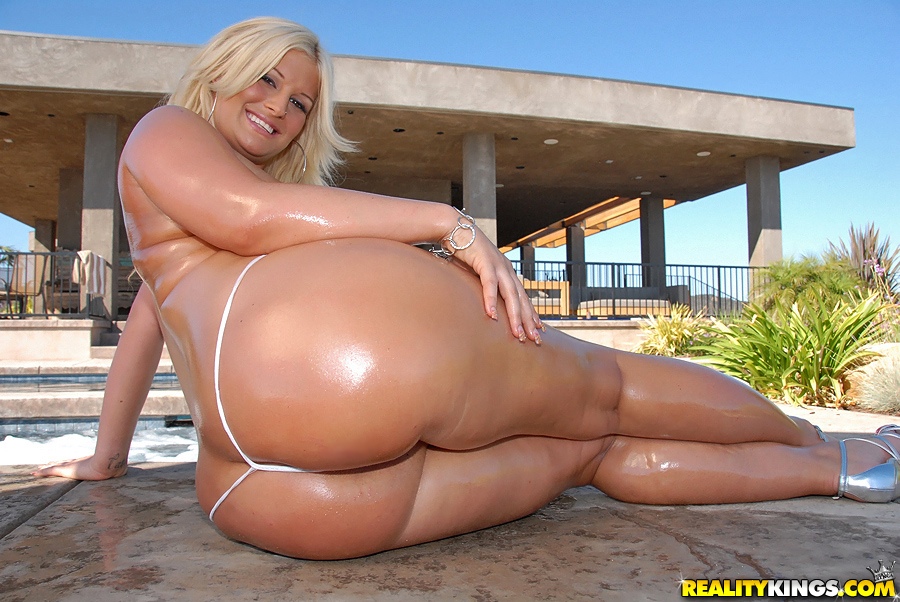 Juli2 from Monster Curves - Juli was tired of waiting for Marco so she sent him a picture of her beautiful ass. After viewing the picture, Marco rushed over to her place. She was already naked oiled up and ready to fuck. Marco took his time worshiping her amazing monster curves. When he was ready, Marco stuffed her mouth with his man meat, Juli masterfully gave him an amazing blow job. They fucked all over the patio, Marco had her screaming in ecstasy. He blasted his jizz all over her beautiful body.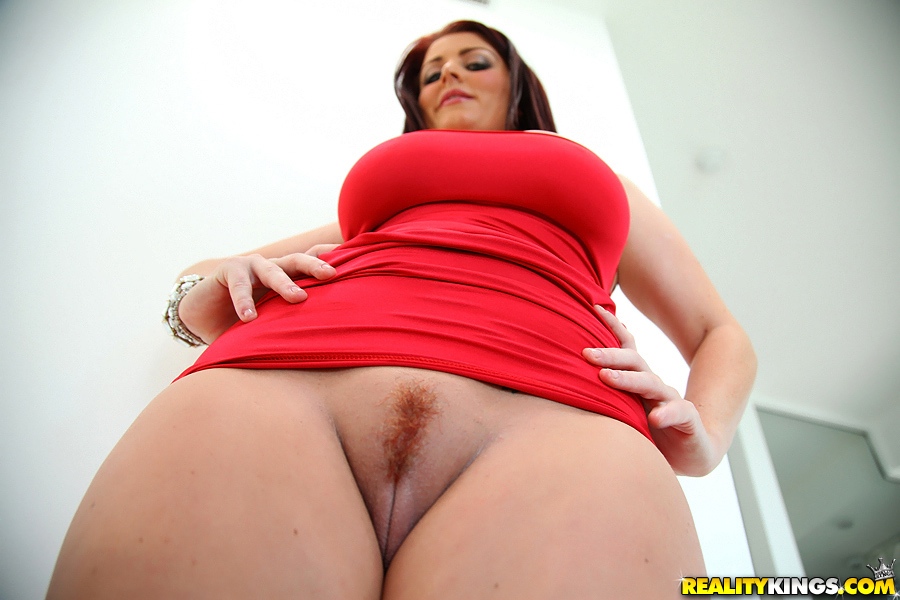 Sophie3 from Monster Curves - My lords, my ladies of the Reality Kings court, I present to you an incident from the life of the adventurous Voodoo. The Sure-Bangs-Alot knight of the round mound booties has come back to the table wielding his trusted Sexcalibur sword to tame the monstrous curves of Sophie, the fan favorite fair maiden who has returned for more monstrous mashing of her monumental mammaries and colossal keister. Her royal rump was left drenched in sweat and rosy from the perpetual pounding. All hail Reality Kings.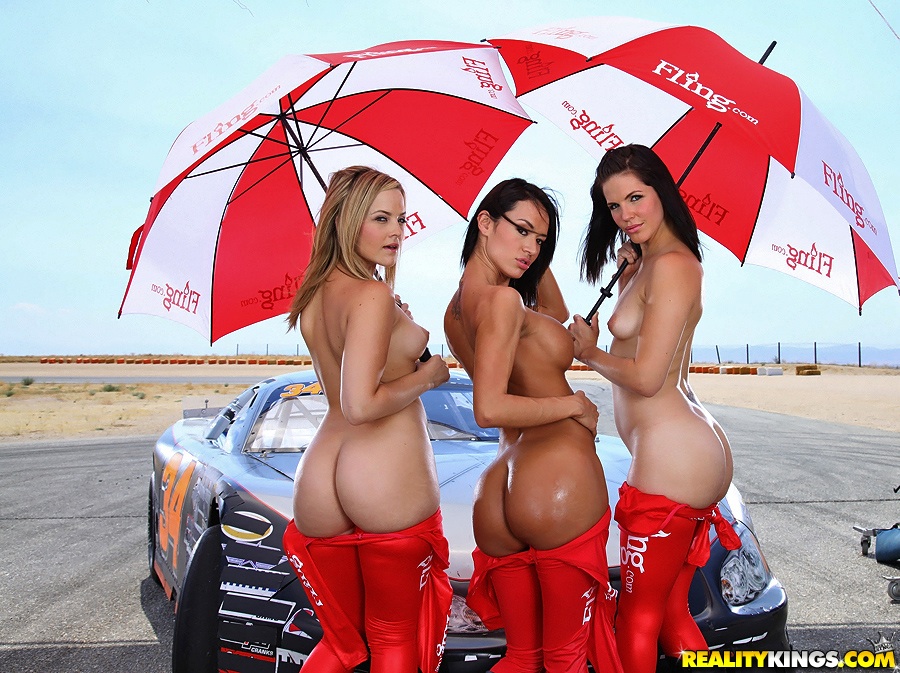 Alexis3 from Monster Curves - Alexis, Bobbie and Frenceska received Voodoo after his victory lap with all the adulation that a champion deserves. Voodoo rightfully acknowledged that he would have never won the race without his pit man, so he shared the winnings with him. Voodoo and Bruce the pit guy enjoyed blow jobs from three of the all time best Monster Curves girls. After getting their knobs slobbed, Voodooo and Bruce fucked all three of the girls on top of the car and on the race track.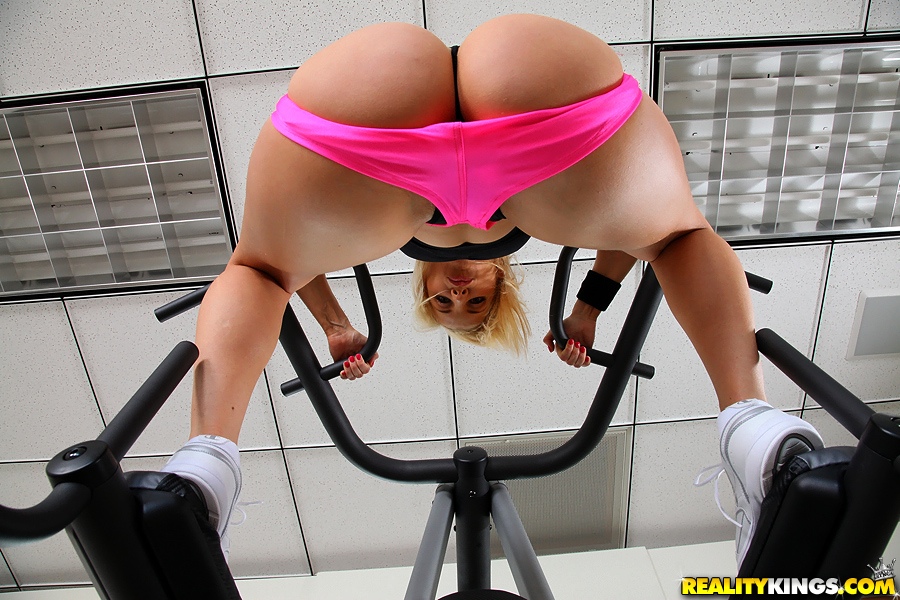 Ashley from Monster Curves - Ashley invited us to see her workout in her new sexy out fit. I was able to capture her nice booty while she was doing a variety of exercises. Voodoo walked in at the right moment and saw Ashley bent over with her legs wide open. He helped himself to a piece of ass and pussy. He fucked her all over the gym.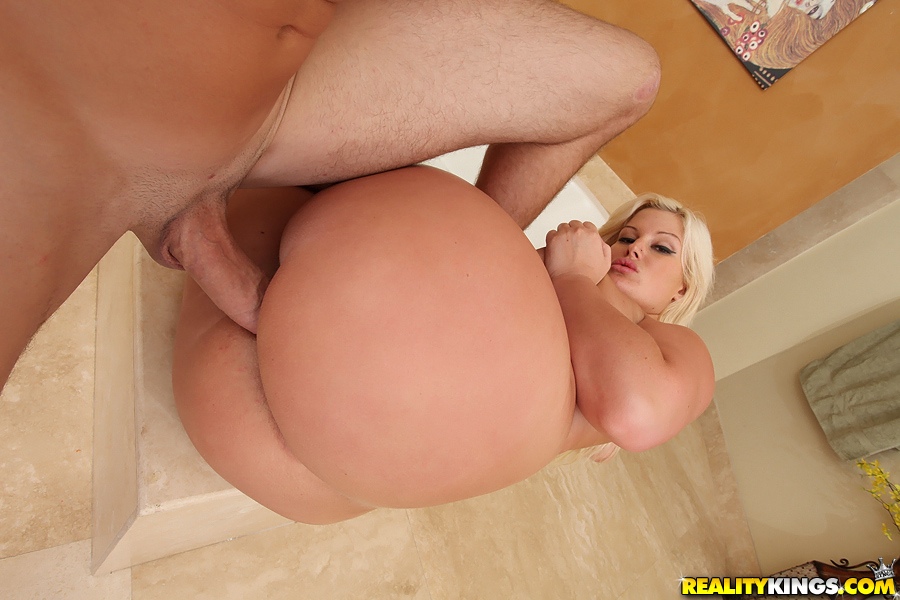 Juli from Monster Curves - Jmac and I were at a party with Juli when we decided to go back to my place to have a thorough look at her gargantuan ass. She was wearing a sexy tight dress that accentuated her beautiful curves and also facilitated access to her came toe. After caressing and smacking the goods, Jmac gave Juli a mouthful of schlong. She put on a master class on cock sucking. Jmac fucked her all over the bathroom and eventually blasted her melons with a ridiculous amount of jizz.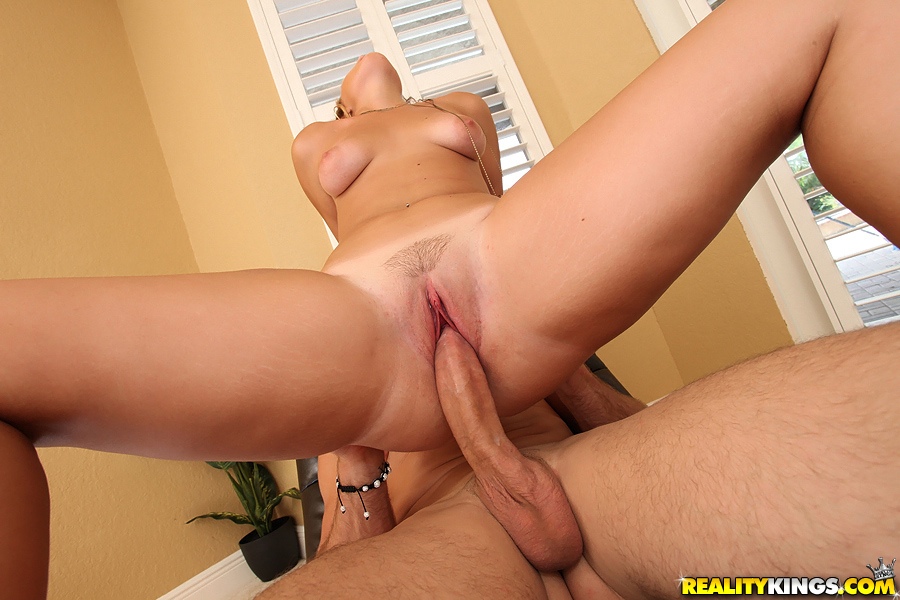 Nikkis from Monster Curves - Our ass worship started in the pool area where Nikkis showed us why she is the southern booty queen. She bounced and did all sorts of acrobatics with her amazing ass, It was a spectacular sight. Jmac had his face smothered, it completely disappeared between her butt cheeks. After we were done salivating over Nikkis, we followed her indoors. Jmac had the massive task of man handling the mega butt and he did. He fucked the booty from all angles and positions.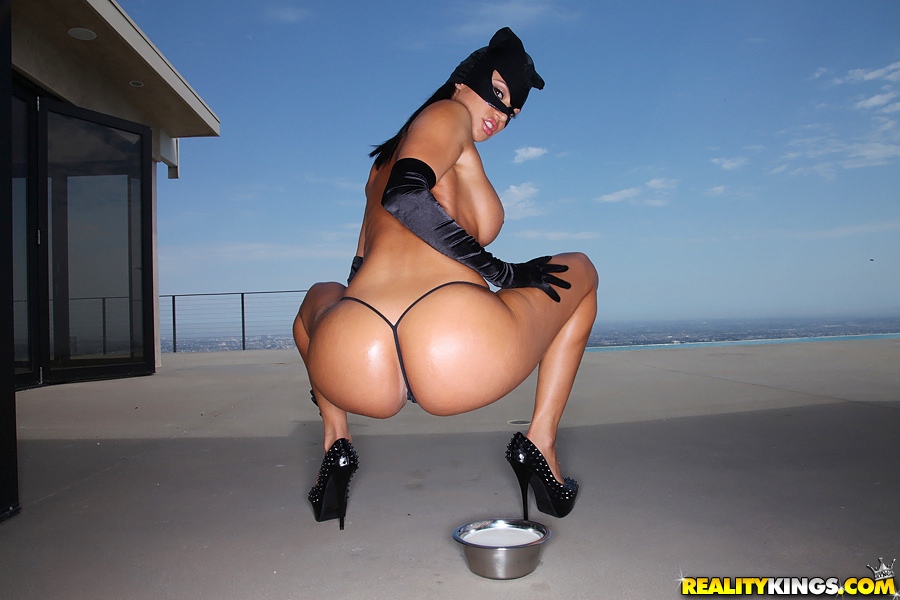 Franceska from Monster Curves - Franceska has curves in all the right places. She has amazing big tits and an outstanding ass. After modeling her sexy catwoman outfit, Franceska grabbed Voodoo by his schlong and made it disappear in her mouth. Voodoo took the action indoors and fucked Franceska until he was ready for her to swallow his cum.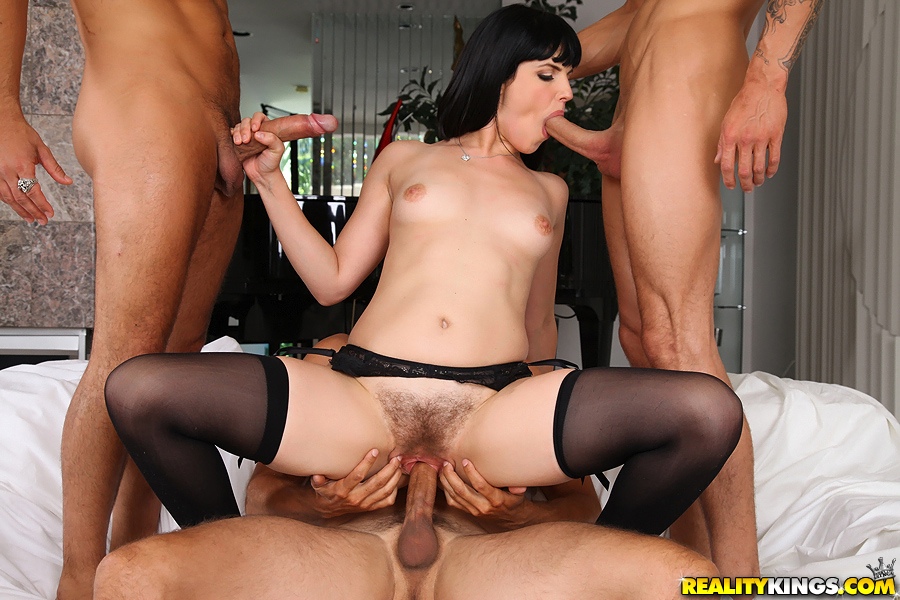 Bobbi3 from Monster Curves - Bobbi Star is back with a vengeance. She has a new look to go along with her amazing cock sucking skills. After modeling her sexy lingerie, I revealed the surprise that I had promised her, three guys rock hard ready to pound her pussy. She immediately got on her knees and began deep throating each of the schlongs down to the nuts. Bobbi handled the huge cocks with ease, she gave them all an equal amount of attention. She constantly had one in her mouth, hand or pussy before getting her face plastered with cum.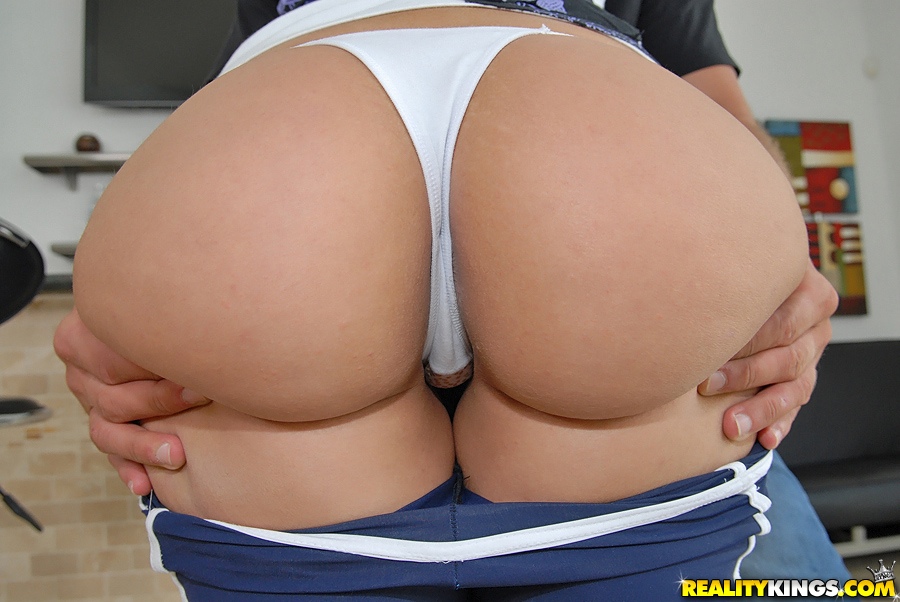 Lilah from Monster Curves - Jmac and I went to the mall with big booty Lilah not to shop but to plank. As soon as we walked in we found the perfect place for Jmac to demonstrate his superior athleticism. During the epic plank, Lilah exposed her perky tits and we immediately got kicked out of the mall. We went back to my place and Lilah put on an ass shaking master class before getting her tight pussy stuffed.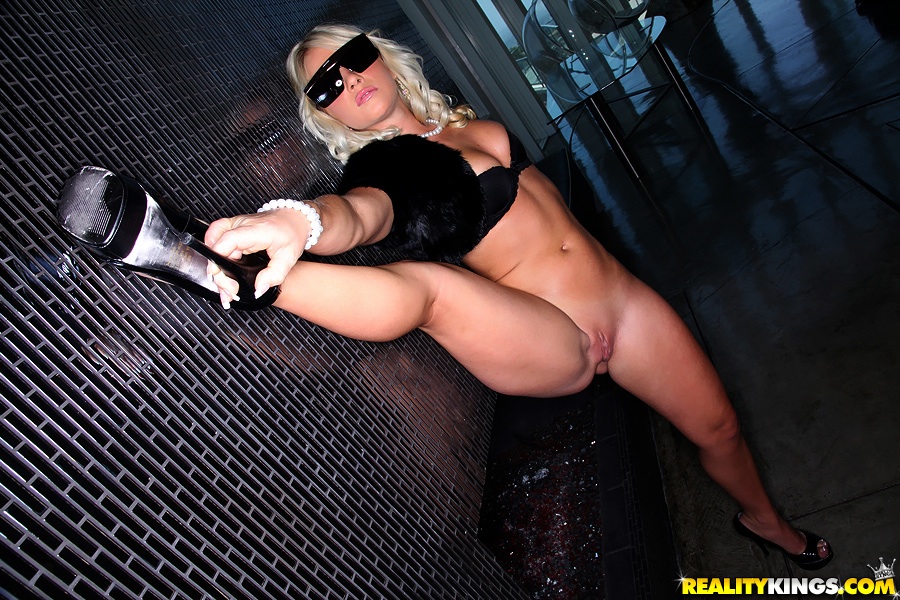 Kimmy from Monster Curves - Kimmy is the new Monster Curves queen bee. Her waist to ass ratio is ridiculous. She has the perfect ass. Kimmy paraded her beautiful curves all over my place allowing me to capture her amazing booty from all angles. When it was time for some action, Kimmy put nine inches of cock down her throat and fucked like the champ that she is. I will definitely bring her back.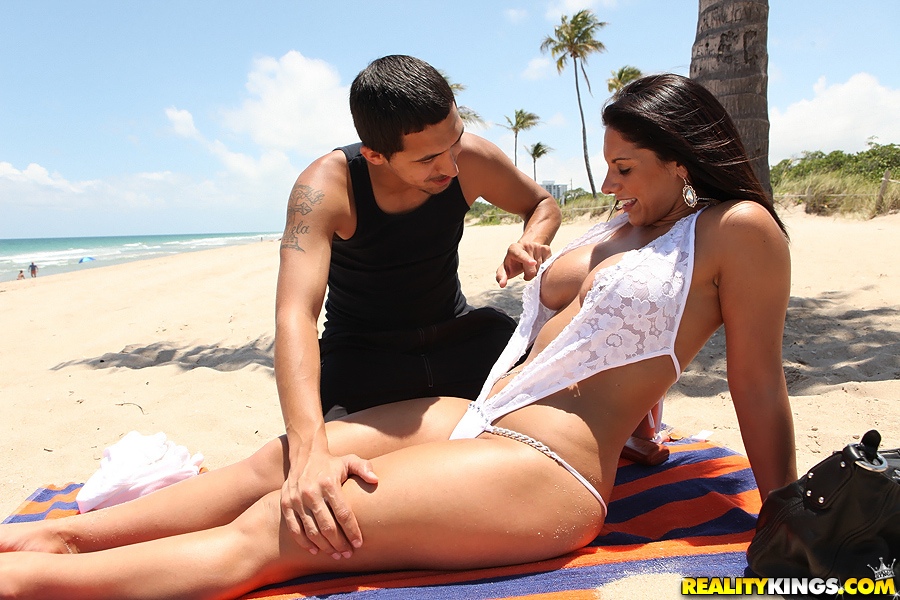 Bella from Monster Curves - Bella was eager to show us her new bikini so we took her to the beach for the big reveal. I must say that It was definitely worth the car drive, the bikini accentuated her beautiful monster curves. After having some fun in the sun with her mega butt we went back to my place. Bella showed off the goods and then proceeded to deep throat nine inches of cock. She was all over juan and his stiff dick. Juan eventually took over and fucked Bella from multiple angles.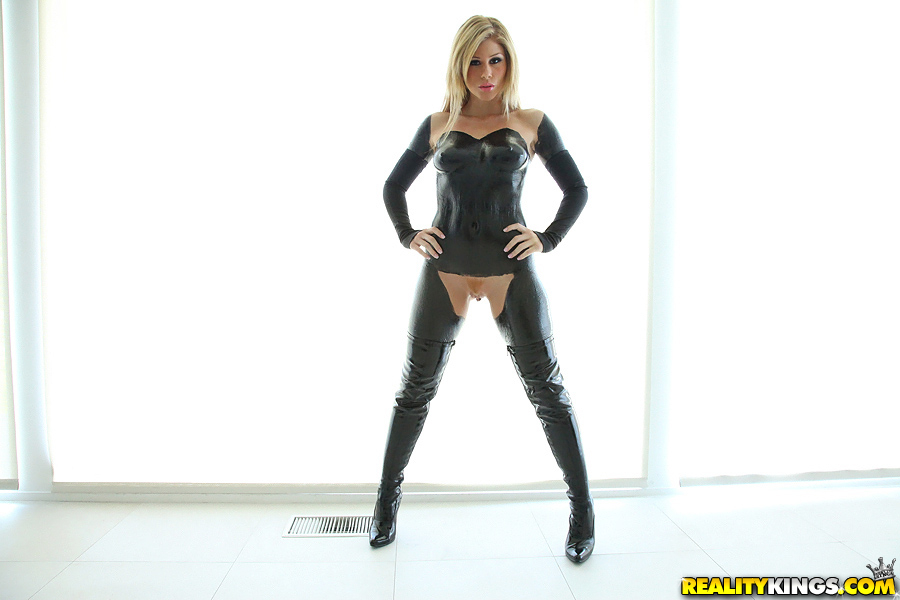 Brooklyn from Monster Curves - Brooklyn is a known certified hottie and this week she kicked up a few notches by wearing a black latex outfit. The skin tight latex accentuated her perfect perky tits and monster ass. After sensually shaking her booty and playing with her strawberry bush, I called in Voodoo to pound the most amazing pussy I have ever seen. Brooklyn was not intimidate by the massive cock that was smacking her face, she put all ten inches down her throat and played with the balls. When she was done slobbing on the schlong, she sat on it and then she took Voodoo for the ride of his life.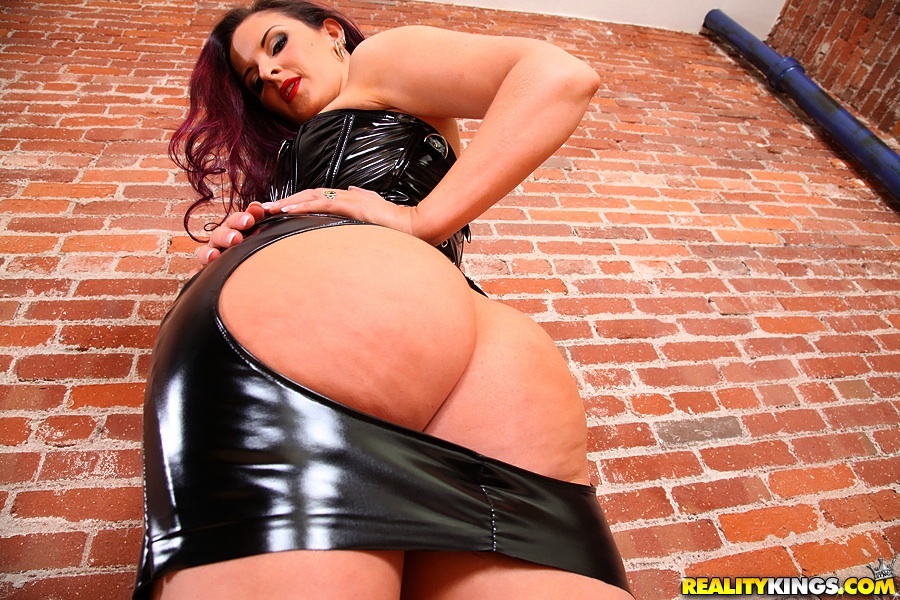 Caroline2 from Monster Curves - Caroline is back and better than before. She called me over and asked me to bring a friend. Bill had no idea that Caroline was going to tie him up and smother his face with her gargantuan booty. Caroline eventually untied my buddy Bill after giving him the best blow job he has ever had and demanded that he fuck her hard. Bill performed exceptionally well, he satisfied her cock appetite and even gave her a mouth full of cum.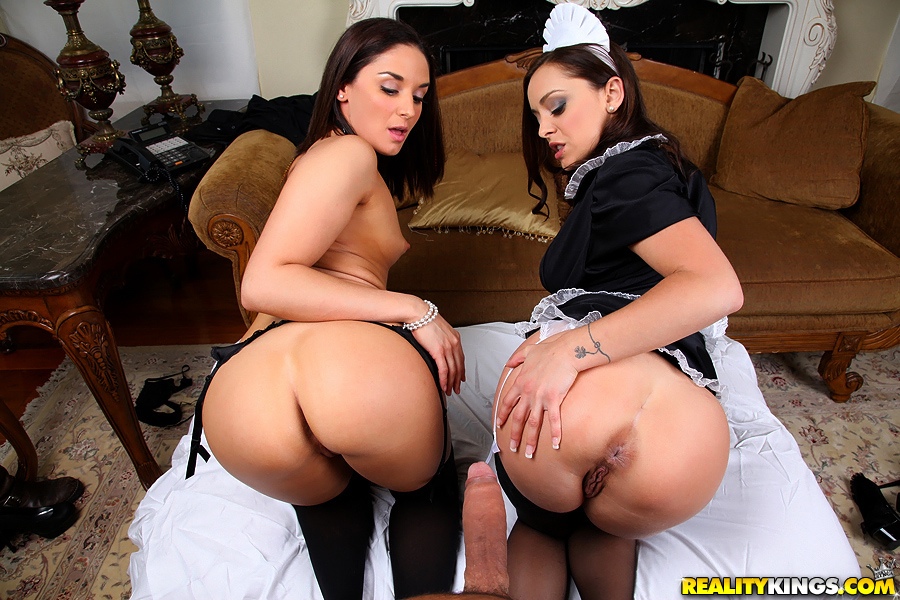 Liza from Monster Curves - In this second and final part of Bangmaid we get to see two of the hottest maids go beyond the call of duty to appease Voodoo in every way possible. The maids gave him a back and foot massage before double teaming his cock. One of the maids also gave Voodoo access to her tight backdoor.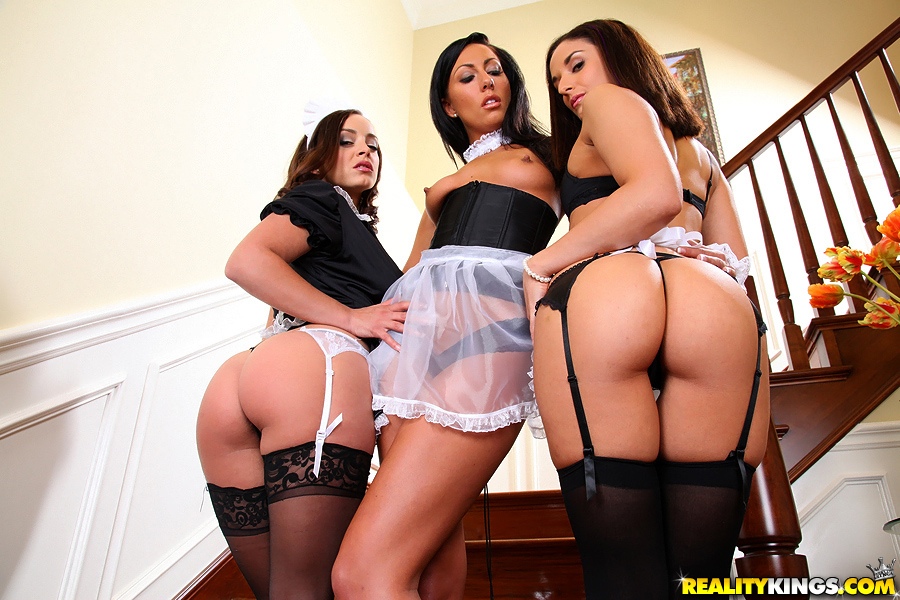 Tiffani2 from Monster Curves - Voodoo and Bill acquired the address for the Bangmaid hotel from an anonymous source so naturally when they arrived, they suspected an elaborate prank at play. Only a chosen few have been able to experience the erotic pampering of the Bangmaid Hotel that Caligula himself would approve of. Voodoo and Bill were greeted and attended by three beautiful vixens. After surrendering their belongings, the sexy vixens escorted them to separate private rooms where all their sexual desires would be attended to. It was a wild and memorable one of a kind experience. Stay tuned for part two of this sexual escapade.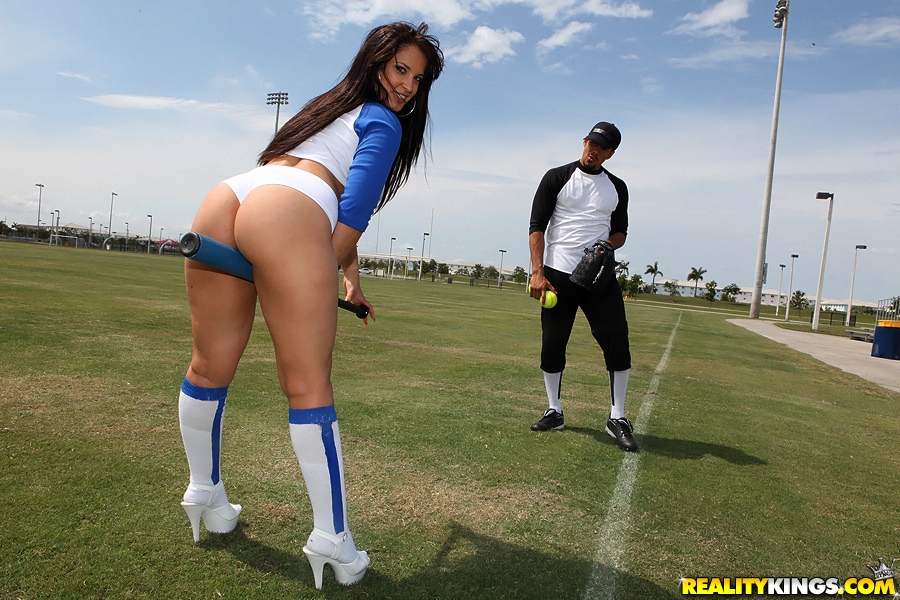 Liz from Monster Curves - Liz wanted to tryout for my all girl softball team and as soon as I saw her nice round ass in extra tight hot pants, I knew that she would be an all star. After a few pitching, catching and batting drills it was time to take the action back to my place. Liz appeased us by shaking and bouncing her mega butt all over my living room. Once we broke her spell, Brannon fucked her big booty relentlessly until she started speaking in tongues and had a few orgasms.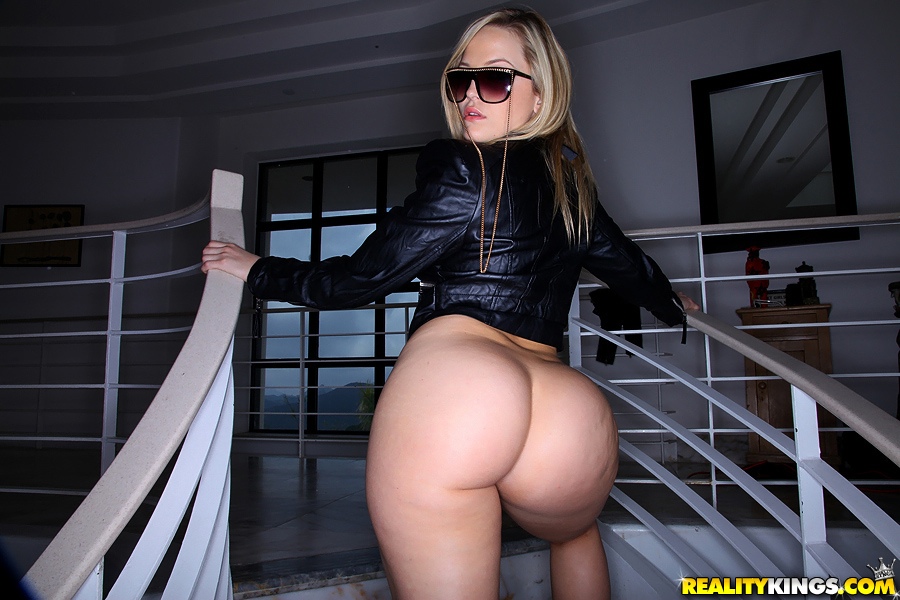 Alexis2 from Monster Curves - Alexis Texas is back and looking better than ever. She brought over her new sex slave Jada to my place and gave her some lessons on how to be a real big booty star. Alexis had Jada on a short leash and after smacking her ass a few times with a leather strap, Jada obeyed every command. Alexis then took her submissive sex slave into another room where Voodoo was waiting, hard cock in hand ready for action. He fucked both girls and he even got a backdoor pass.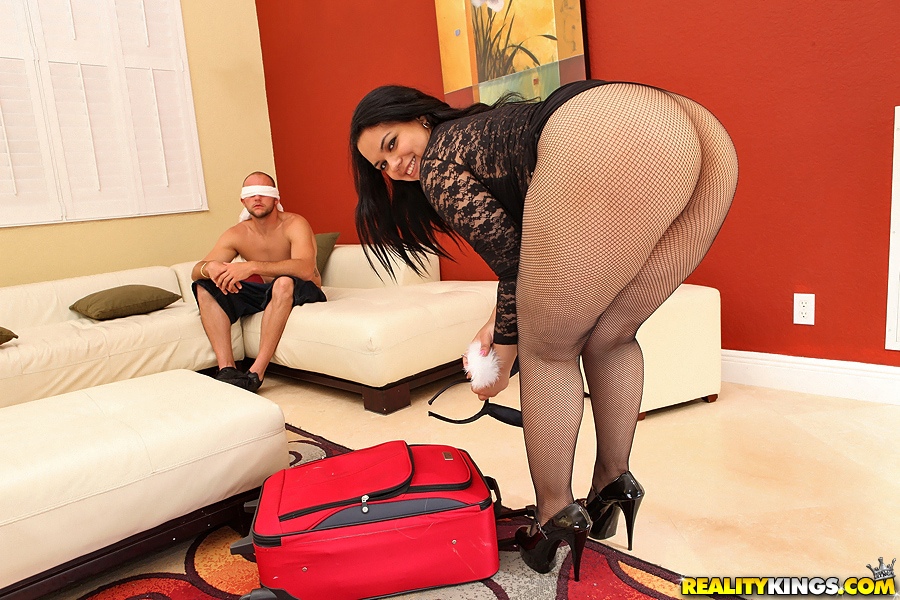 Angellina from Monster Curves - Angellina called me and said she had a surprise for Jmac. Our curiosity got the best of us, so we rushed to pick her up. On our way back to my place, we asked her repeatedly what the surprise was but she would not give us a hint. Angellina gave Jmac a superb blow job and let me feel up on her huge ass which made us forget all about the surprise. When we arrived at my place, she changed into a sexy bunny outfit and gave Jmac the best piece of ass he has ever had.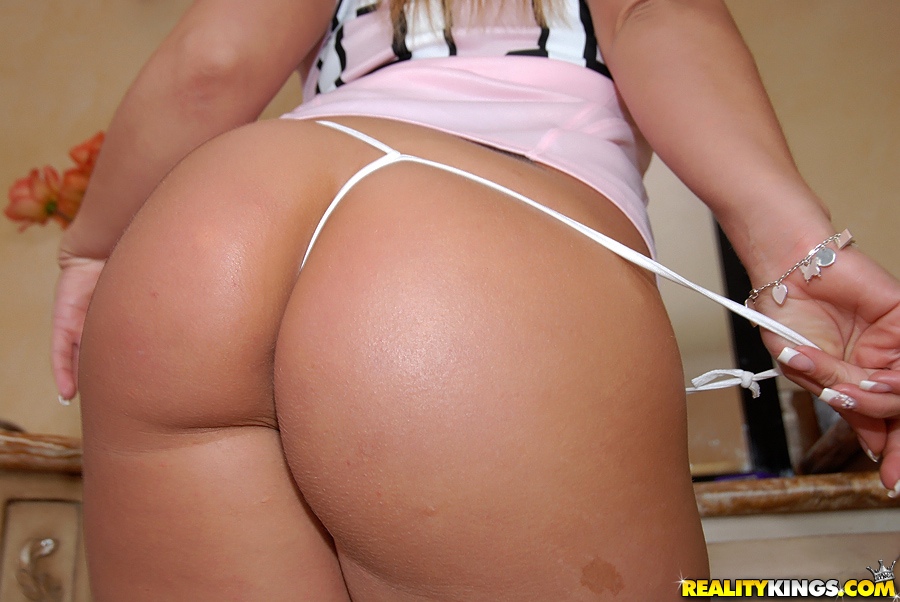 Austin2 from Monster Curves - Today I had the pleasure of watching Austin get ready for the lingerie bowl tryouts. I arrived at her house at the perfect time, she had on high heels, a thong and a team jersey. I watched her slowly squeeze her huge round ass into a pair of tiny shorts, it was an amazing sight. She showed me her football stance, and she also did a few squats making her bubble butt look even bigger. When her boyfriend arrived he immediately took her to the bedroom and fucked her monster ass like a madman.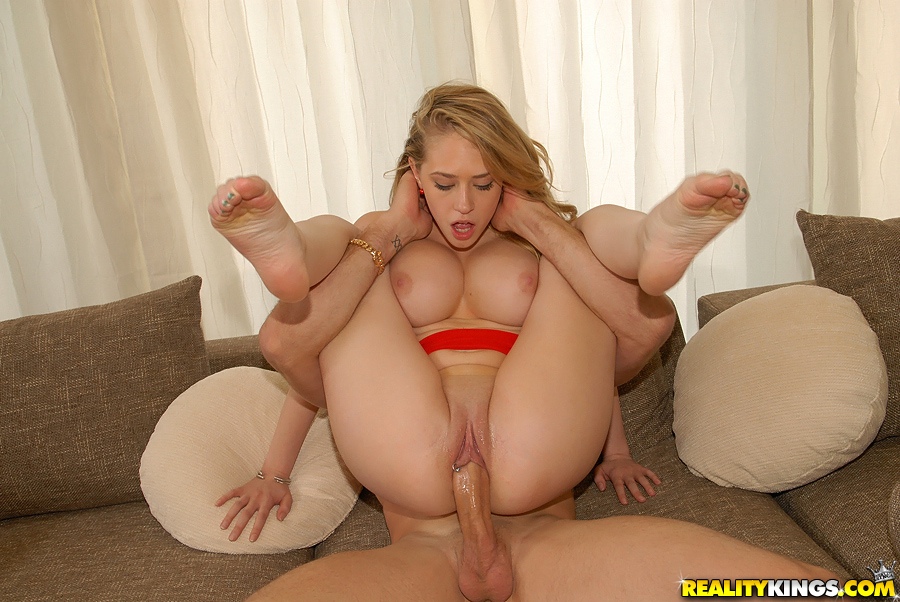 Kagney from Monster Curves - Jmac was not prepared for the outfit that Kagney wore for him. Her beautiful round ass cheeks looked amazing in her bottomless jeans. He had to stop working on his car and inspect the goods that were in front of him. After playing with her perfect tits and ass, Jmac put his anaconda deep in her mouth. Kagney was no wall flower, she slobbed the knob and also took care of the balls. Jmac took the lovely Kagney to the living room and fucked her all over his brand new couch. It was amazing watching her ride and grind on the cock without losing a beat.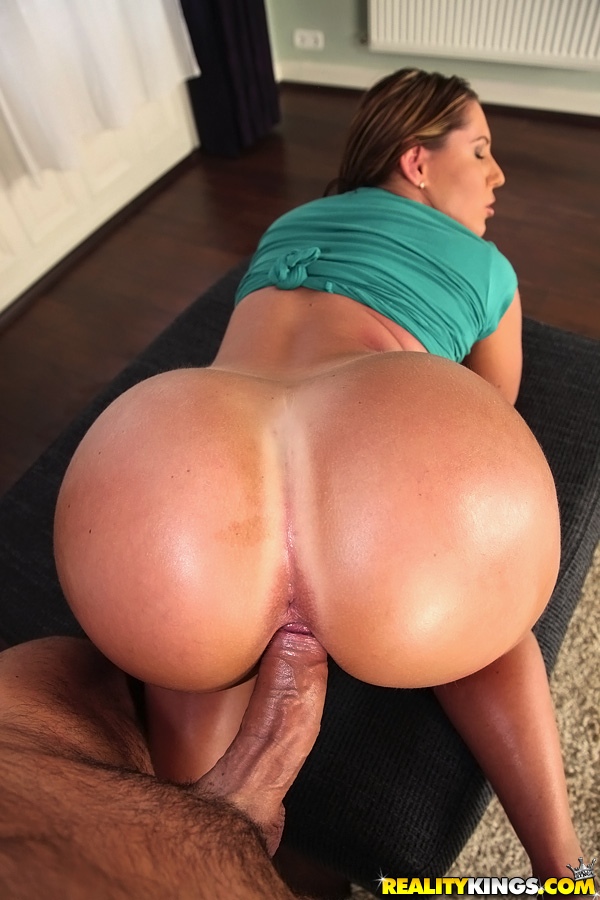 Susanna from Monster Curves - Susanna's ass was simply put, Amazing! Susanna was from Hungary and she had that incredible European ass! She had the walk, the looks, and the thickness that had us in awe. Truly a MonsterCurve in every essence. She had our boy going wild over that ass and was just dying to ram that juicy pussy!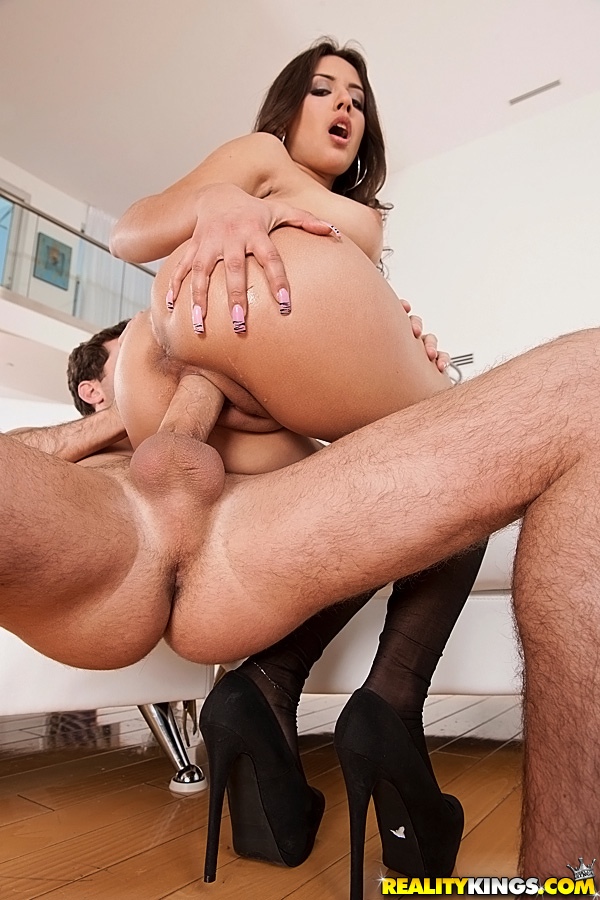 Jynx from Monster Curves - We had the pleasure of visiting Jynx and her amzing curves this week. She was looking very delicious in her sexy heels and not much else. This little nympho had all the right moves and knew how to work it. She was starving for cock and got right down to business when James came by. You dont want to miss this sexy momma getting down and dirty. Shes going to leave you wanting more and more.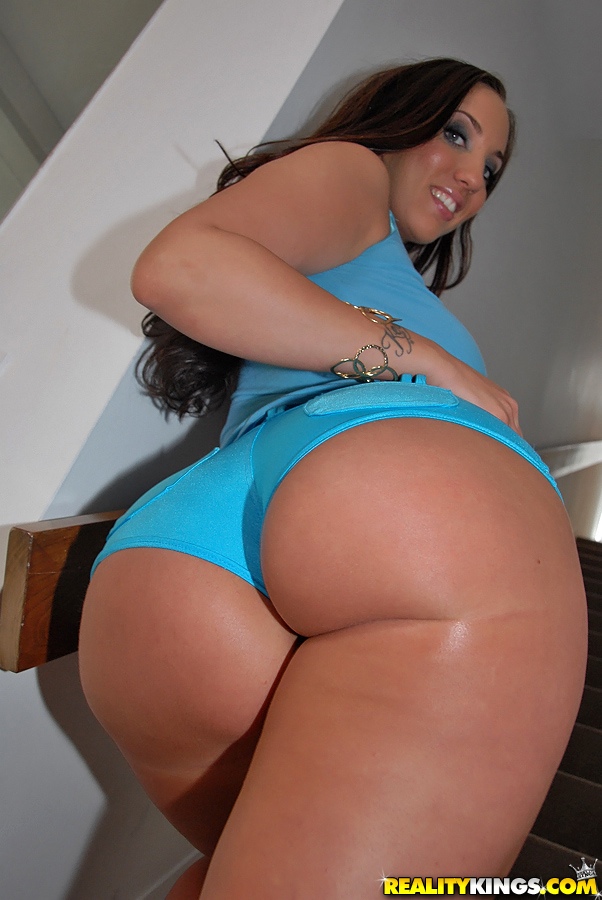 Kelly4 from Monster Curves - Kelly had just remodeled her home and invited us over to see what she did with the place. We were already familiar with her artistic talents and her painting technique in which she uses her ass and tits to paint the canvas. She decided to display her art work throughout her house and also wanted to give us a quick, mock demonstration of her process. She put on a nice pair of tight, blue hot pants and a super tight tank top. All her curves were busting out of all her clothes and Jessy could not help himself. Soon as we made our way to the bedroom, he whipped out his cock and she used it like a paintbrush, shoving it into her vagina palette and making sure Jessy painted with broad strokes and hard, bold lines. Kelly and her monster curve body is a masterpiece work of art.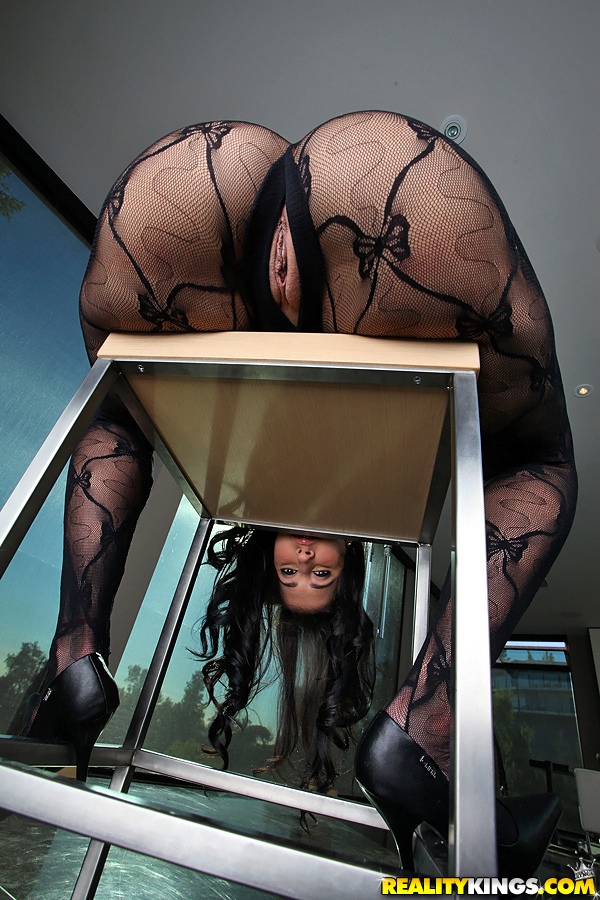 Valerie from Monster Curves - Wow! Thats the only way how to describe Valerie. Cuban Hottie from Miami, bringing the heat over to LA. I could just watch her walk around in this outfit all day long. Shaking that Ass and bouncing it. Perfect curves on her and a pretty face to compliment. Danny is one lucky dude today getting a piece of that ass and fucking the shit out of it. Be prepared to witness the awesomeness of this Monster Curves and bust one.


Want some more? Check the site.
| | | |
| --- | --- | --- |
| | Older | Newer | |