ASR PREMIUM - Free Porn Movies and Free Porn Images
ASR Premium offers Free Hosted Galleries of sample porn movies and photos for FREE. We collect and offer the high quality samples from millions of galleries on daily updating.
21 Sextury is the best network offering variety porn with high quality videos from 41 sites.
Special Offer: [Check the Price Here]
[Click on the picture to see all the samples]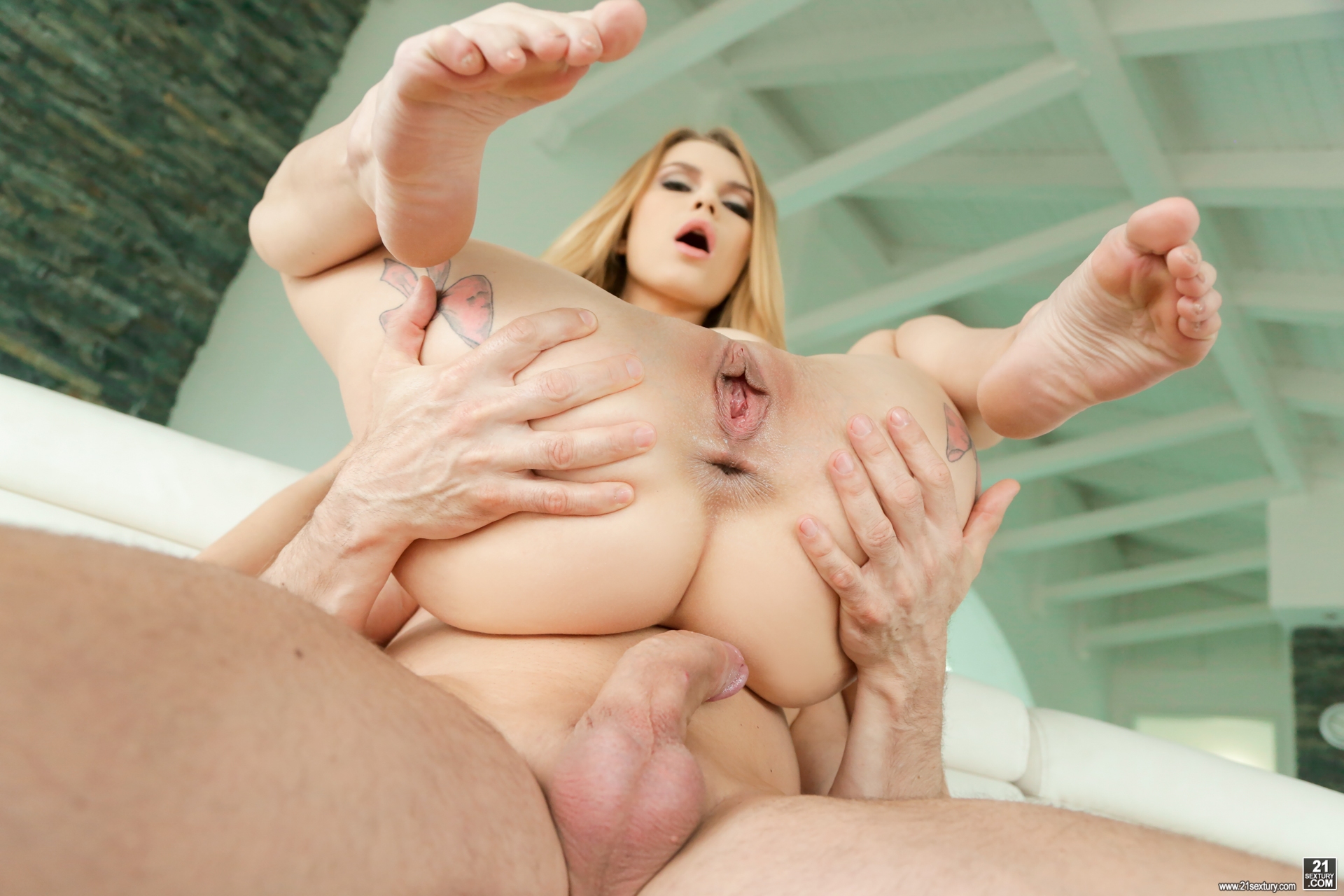 An Ass That Keeps On Giving: Lana Roberts, Csoky Ice - Long-legged Lana lounges on the couch with her lacy ass as delicious as ever, adorned in black lace panties. She reclines and indulges in some fingering, showing it all with her cute puss sticking out. Csoky shows up to fuck her mouth, lubing up for her warmed up ass. The blonde beauty takes it all in for an anal creampie finish.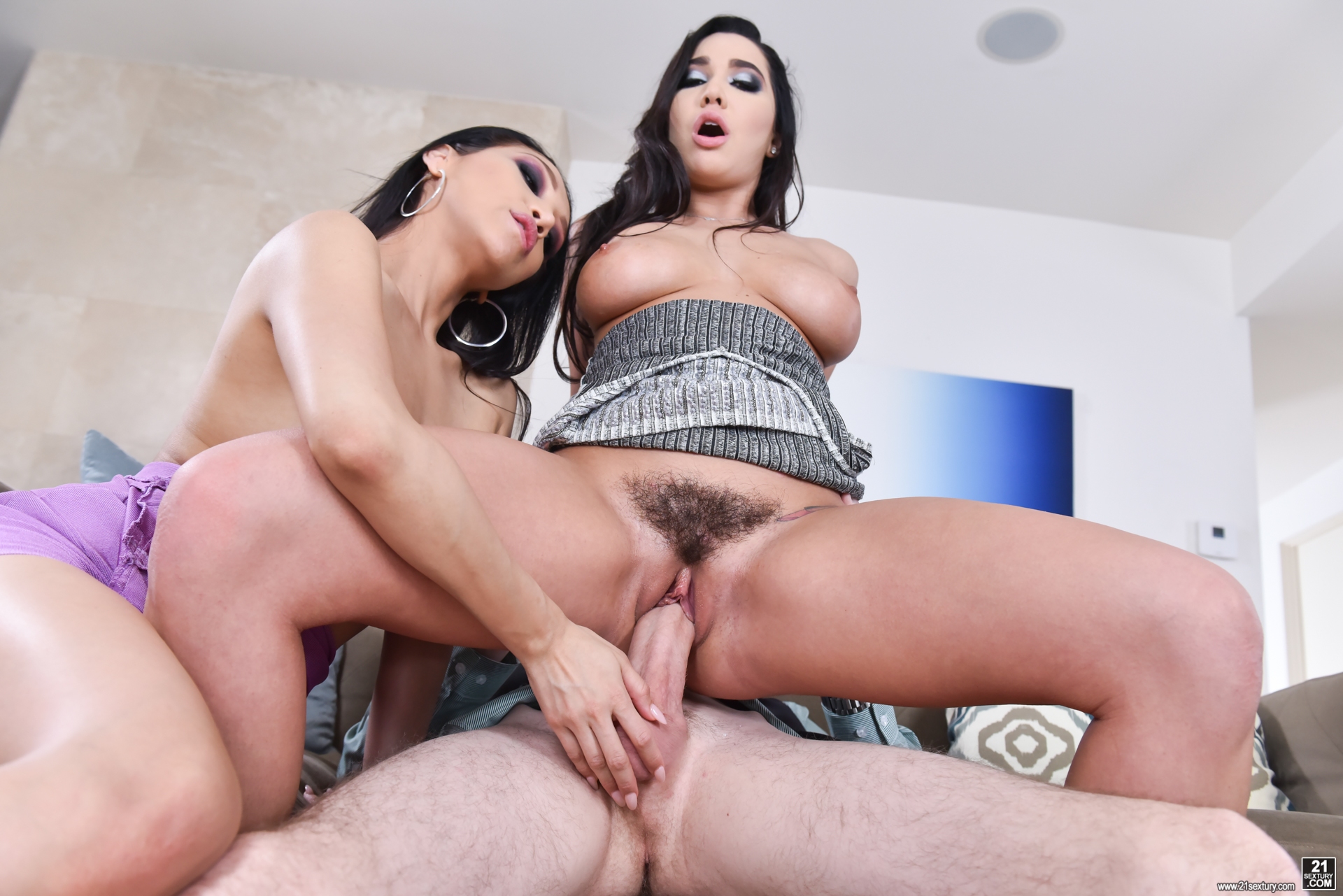 Karlee & Vicky's Threesome Cum True, Scene #01: Vicki Chase, Karlee Grey - Karlee brings her boyfriend to Vicky's where they finally meet. Karlee and Vicky have been experimenting for a bit and looking to bring in some more spice to their sex lives. The trio gets the show on the road with a double blowjob before eagerly sharing the man's dick for riding and thumping.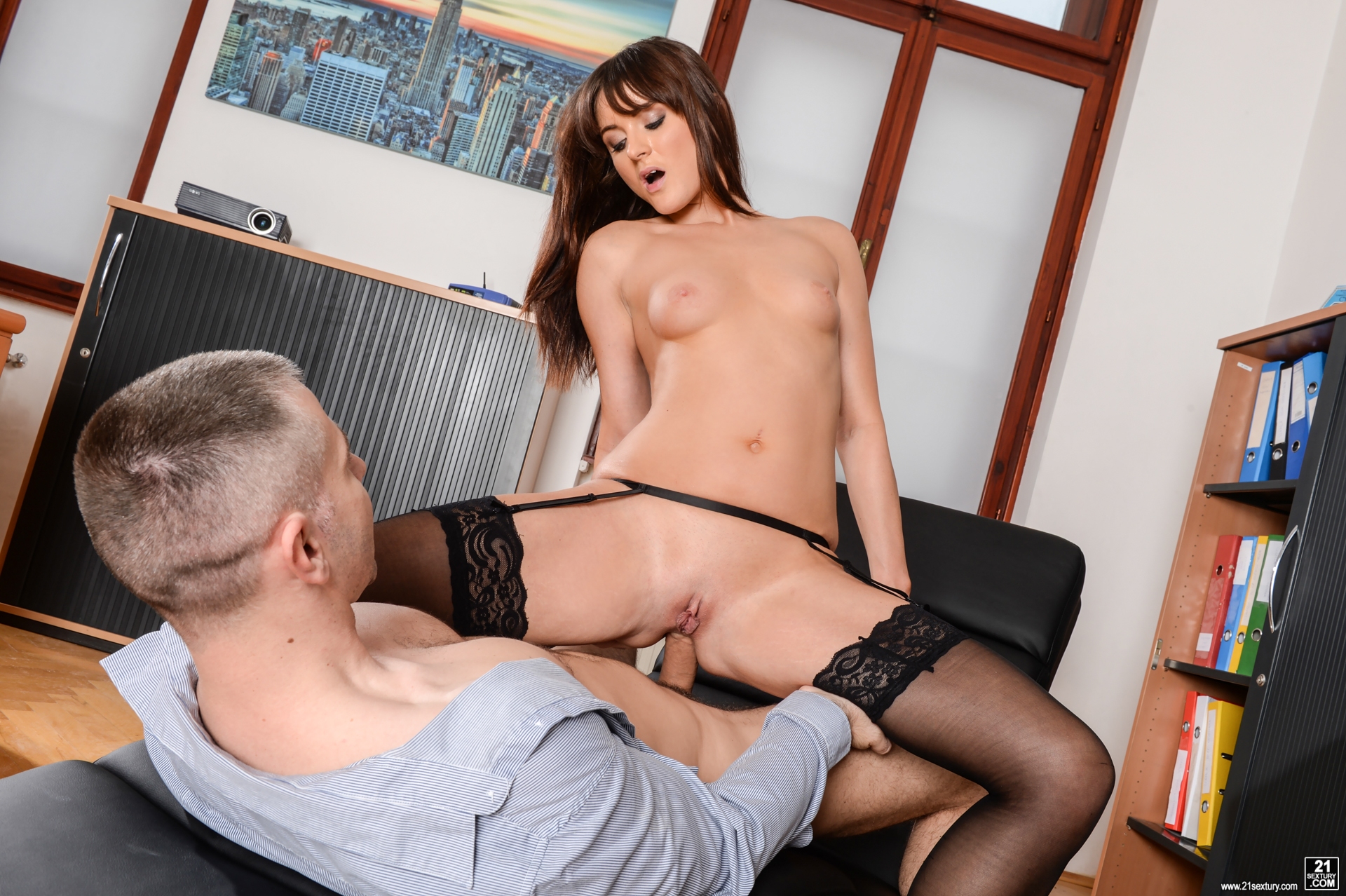 Better Than Financial Supervision: Lydia Lust, Toby - Toby is forward with Lydia, his financial supervisor. She has heard of his reputation and is into it and willing to entertain. How lucky! Otherwise this could have turned badly. She strips down to her red corset and leatherette booty shorts before delivering him of his very taut pants to fuck.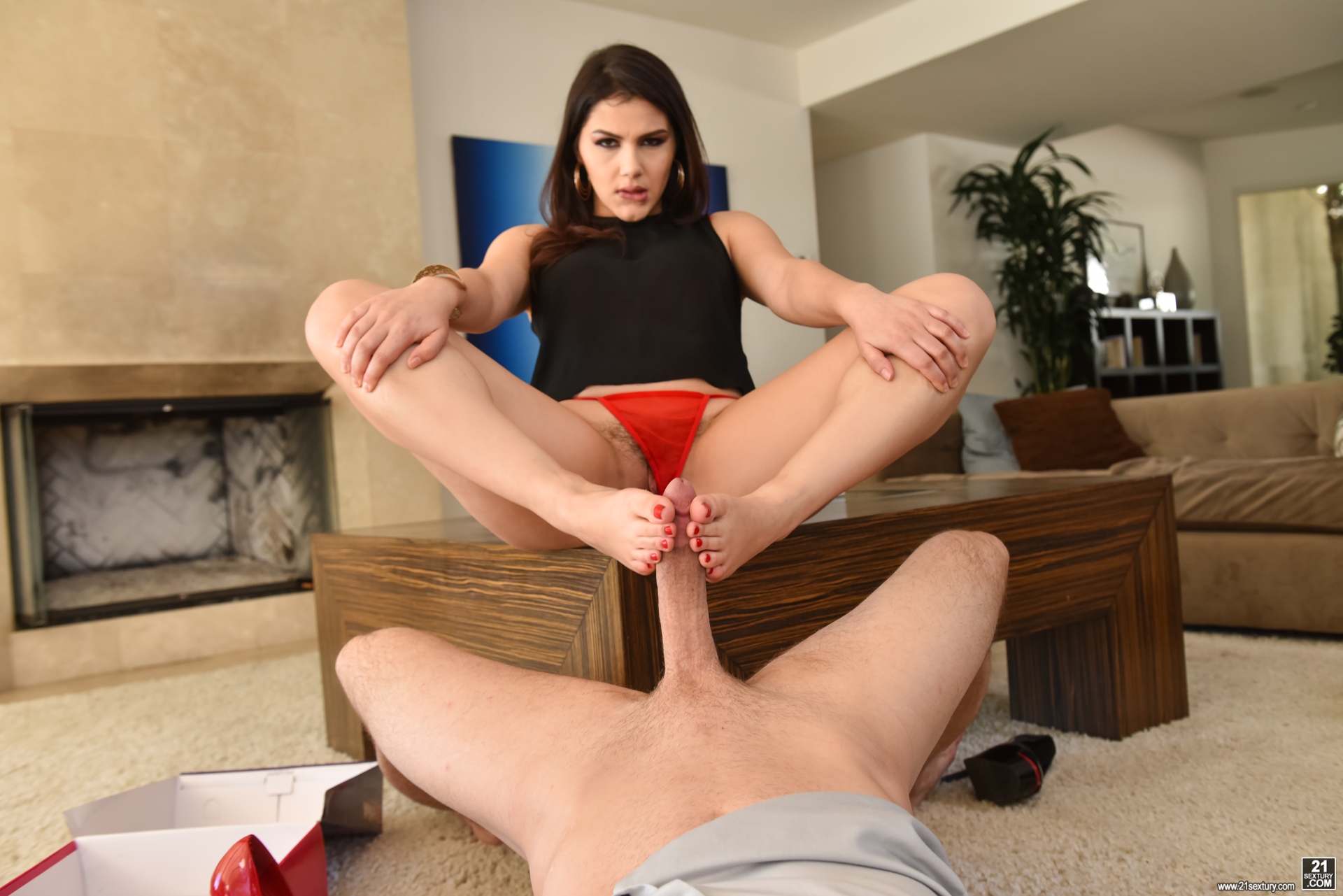 At Her Heel & Toe: Valentina Nappi, Bill Bailey - Valentina tries on the nice shoes that she got as gifts in the mail to Bill. He likes the ones that 'show the most toe', as she takes very good care of her feet. Wanting to seduce him though and knowing he's a foot man, she takes them off completely and he shlurps and licks he beautiful, painted digits.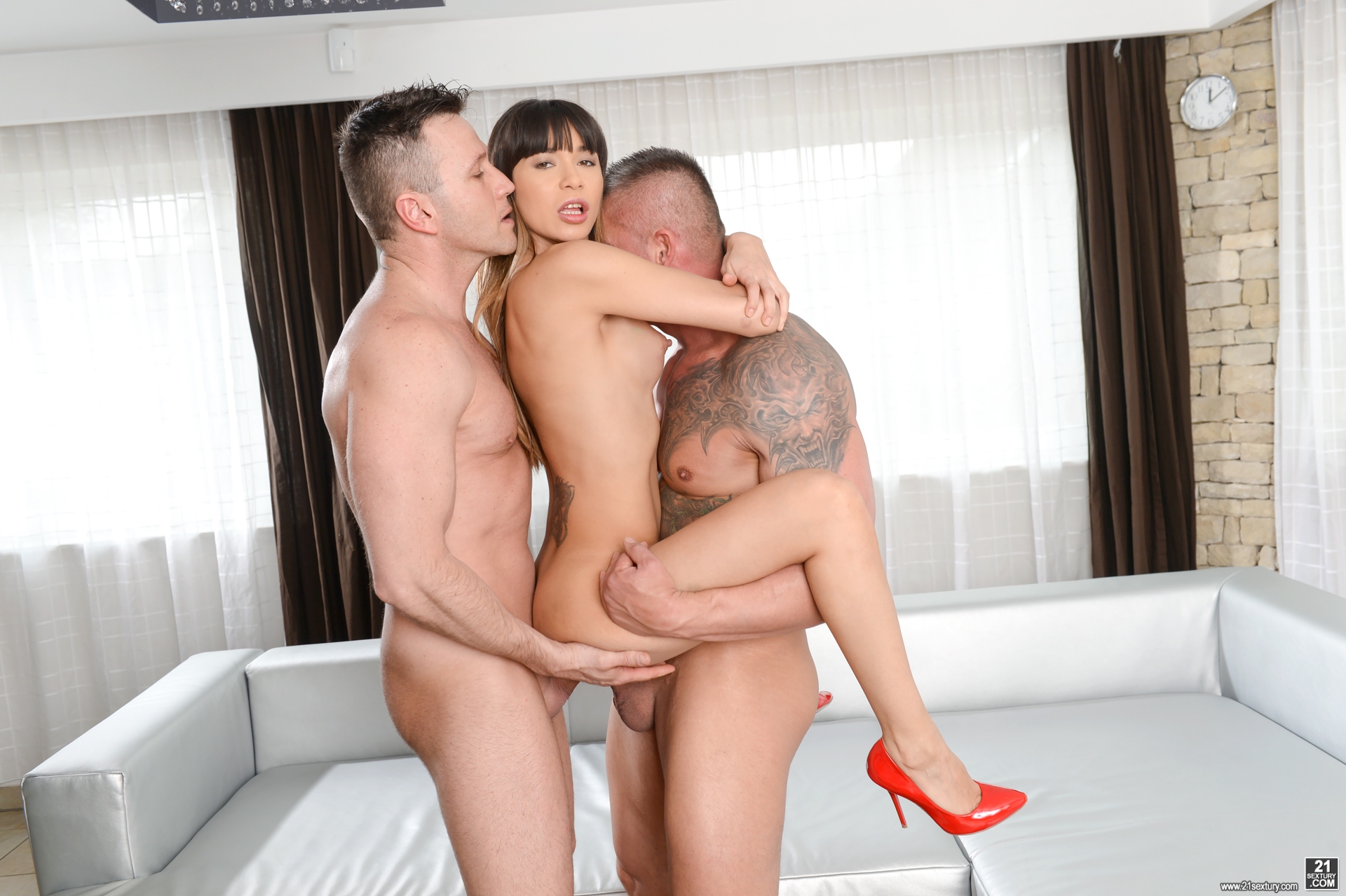 Hookup Site Fantasies: Mona Kim - Mona is updating out her profile on her dating website... again! Something has to change. It's been five weeks and there's still no one interesting in sight! Maybe she should give it up, she thinks, go to a hookup site instead. There, at least, she might meet two lucky guys who will fulfill her DP fantasy...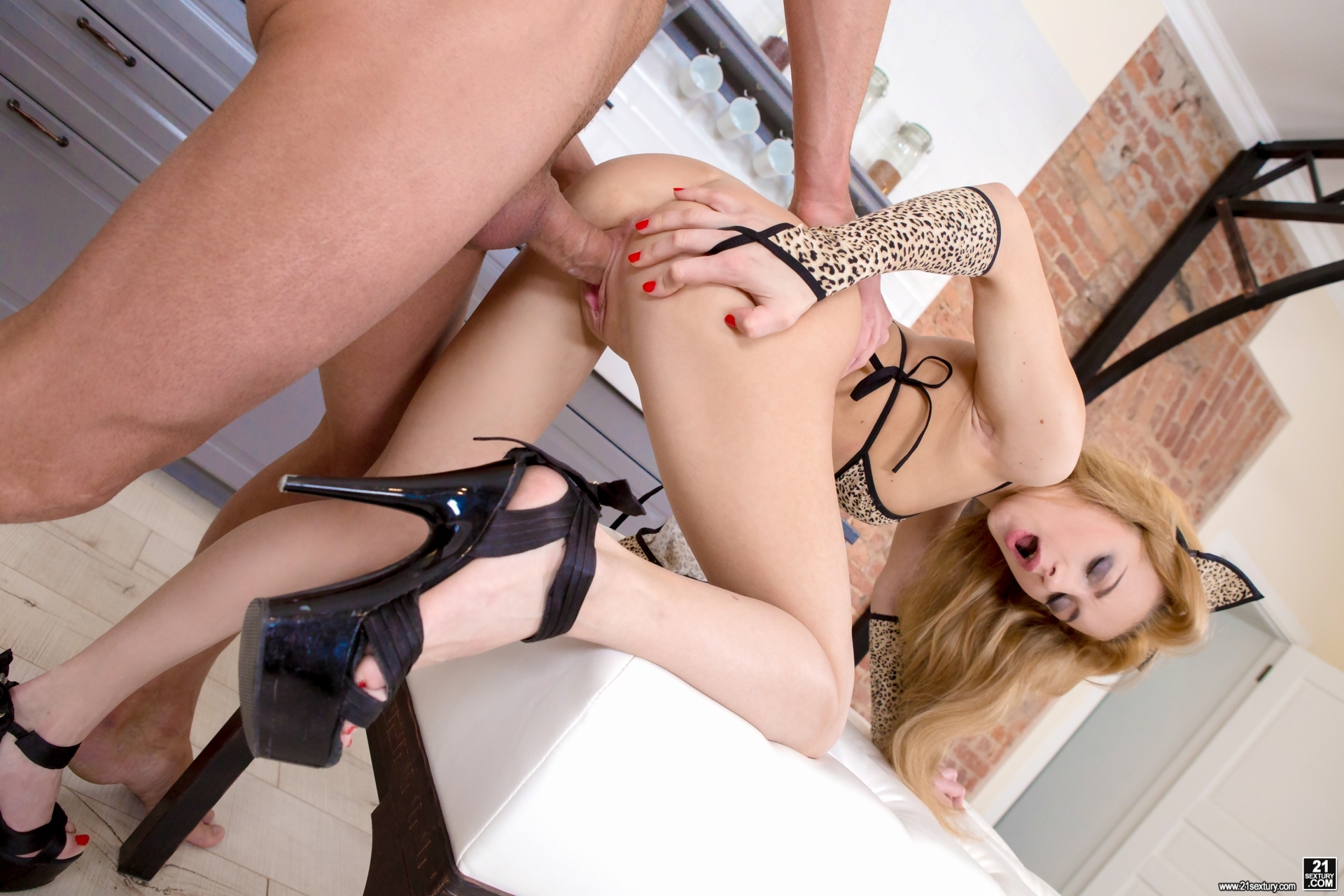 Kitty-Cat Sweetie: Sonya Sweet - Kitty-cat growler Sonya Sweet gets all riled up in the striking absence of her loverboy. He shows up on cue, laying down the damsel on the ottoman, ears discarded, to fuck to their carnal lust's delight.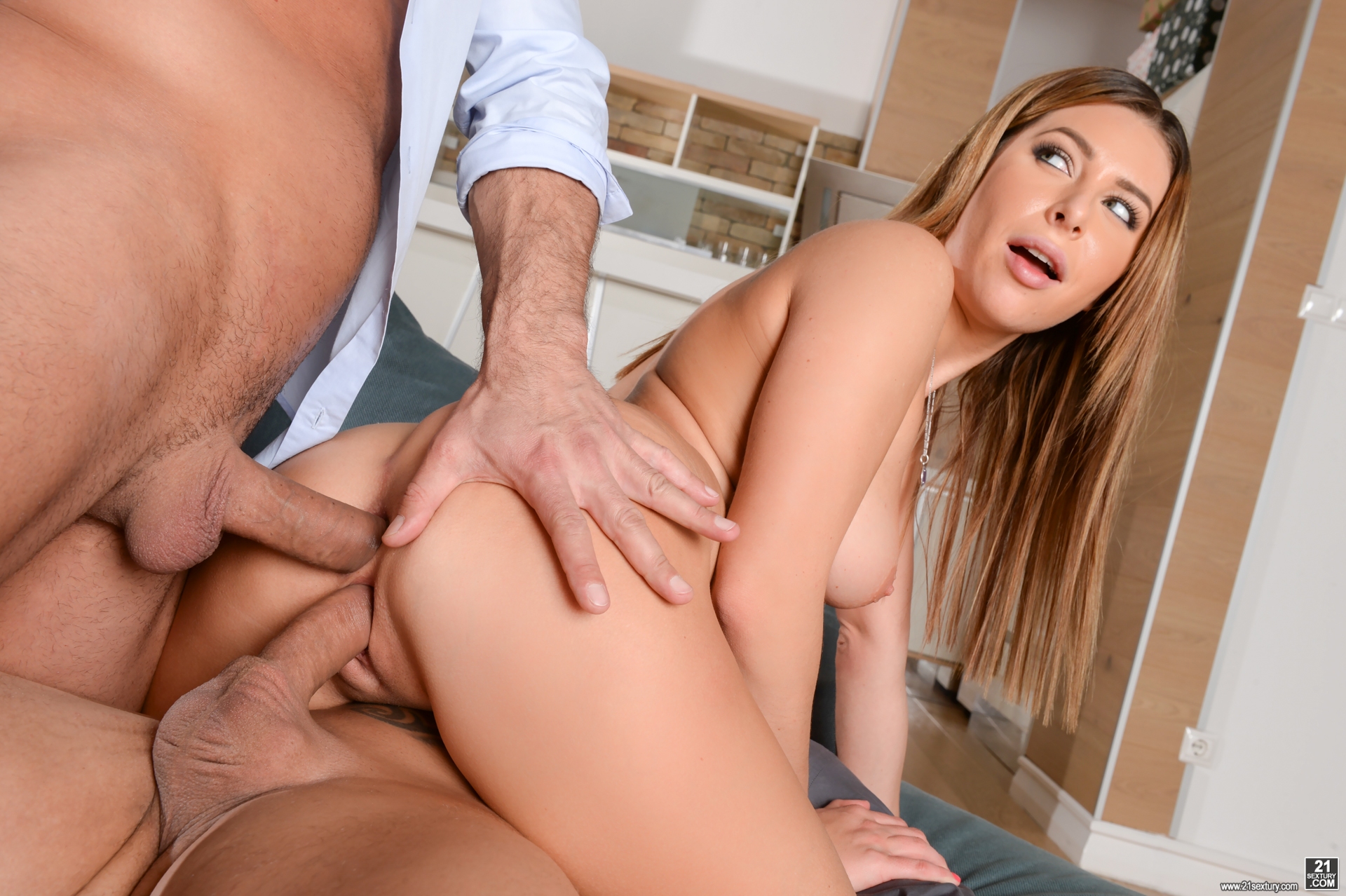 Best Friend DP: Ally Breelsen - Ally comes home to find her baby waiting for her with Dean. Surprise! Dean is her ex and her boyfriend and him are good friends. She's been telling her man about wanting to fuck them both at the same time and he's finally making it come true! Ally takes them both on and takes this show on the road.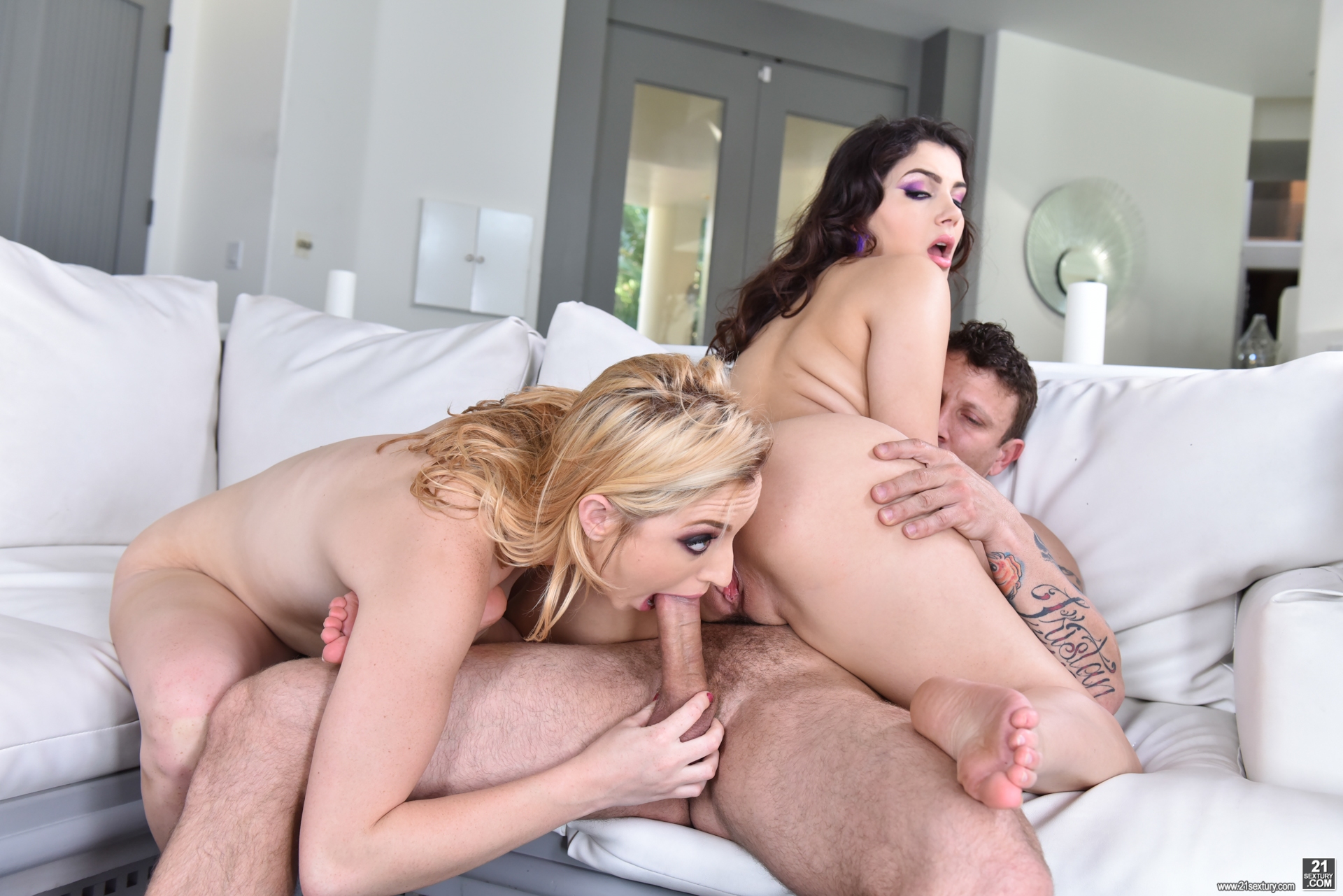 Zoe Reconnects With Valentina & Mr Pete: Valentina Nappi, Zoe Parker, Mr. Pete - Zoe is taking charge of the shoot today with Mr Pete and Valentina. Valentina is more than pleased, she's missed Zoe so much! So much, actually, that they pause to have sex together, and Mr Pete jumps in! There's nowhere else they'd rather be.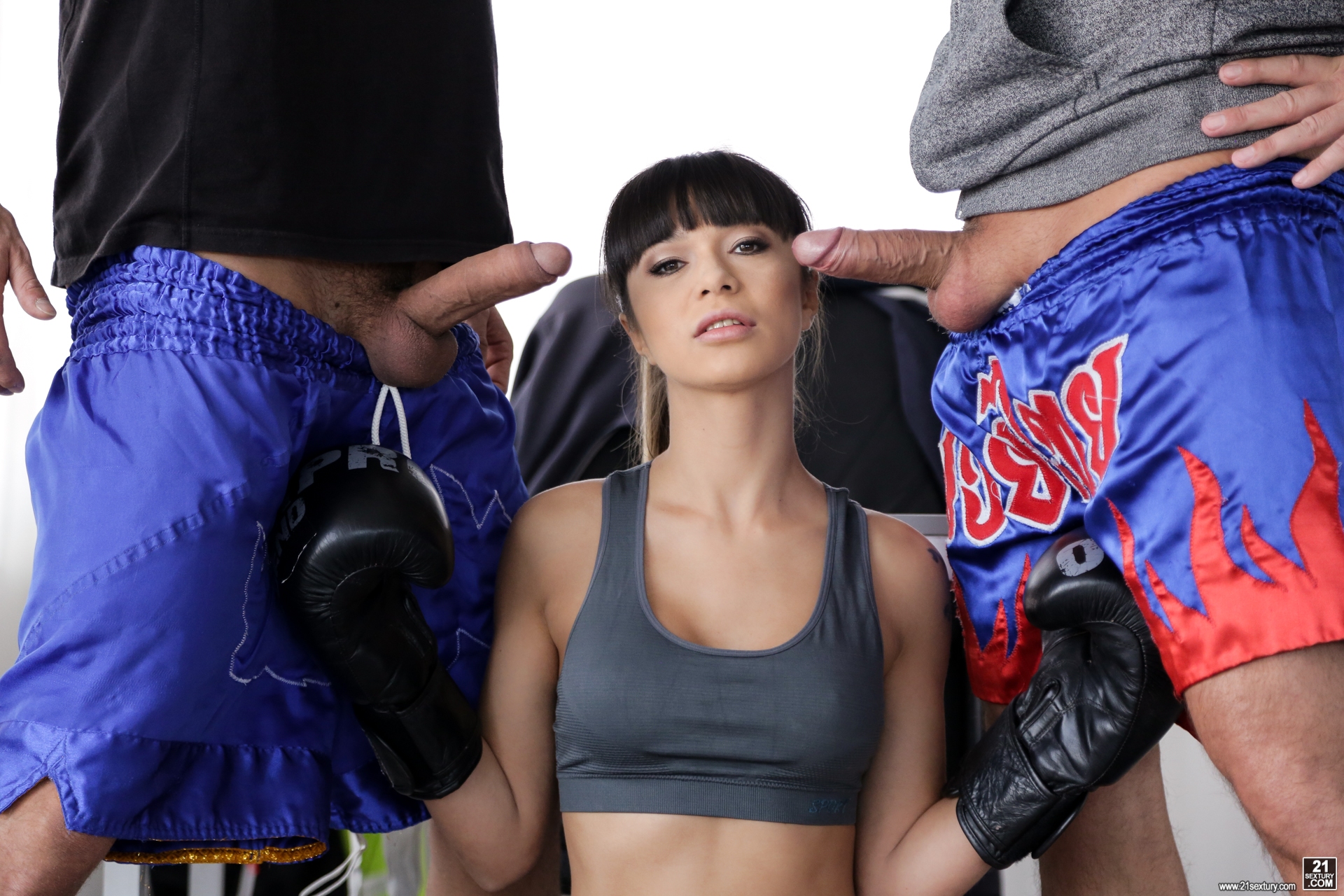 Boxing With The Best: Mona Kim - Horny Mona Kim gets her boxing gloves on the rumble with the boys. She's got an out-of-this-world ass and the trio is about to take it into anal. They do it right there in the boxing management office. Good thing the boss was out to lunch.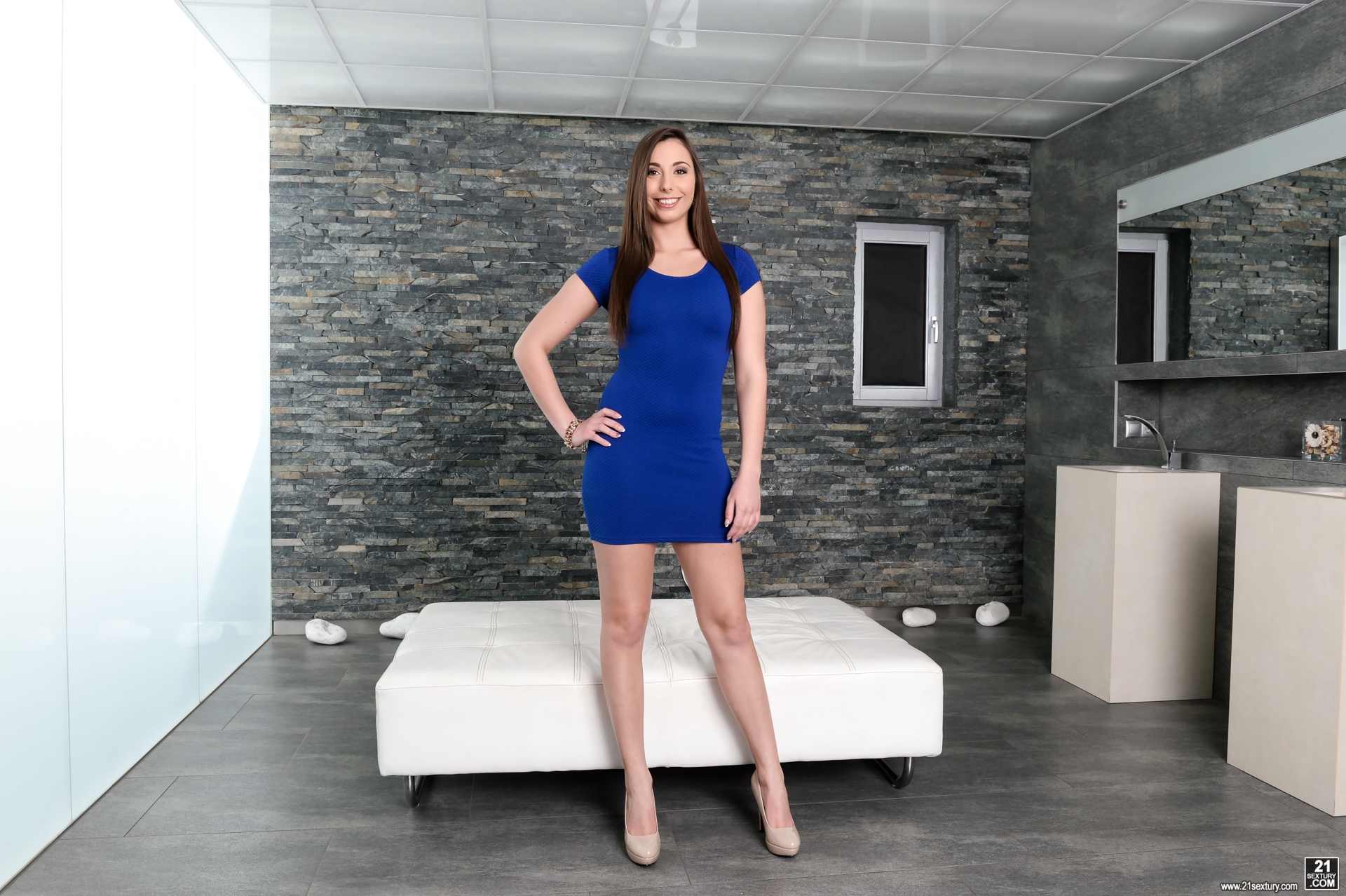 The Photographer's Girl: Carla Crouz - Loreen meets her babe in between shoots. He apologizes, he's late! He's been so busy on the photoshoots but she shuts him up and tells him with a grin 'Just fuck me!' They do it in the spa, during a break that might have lasted oh-just-a-little too long.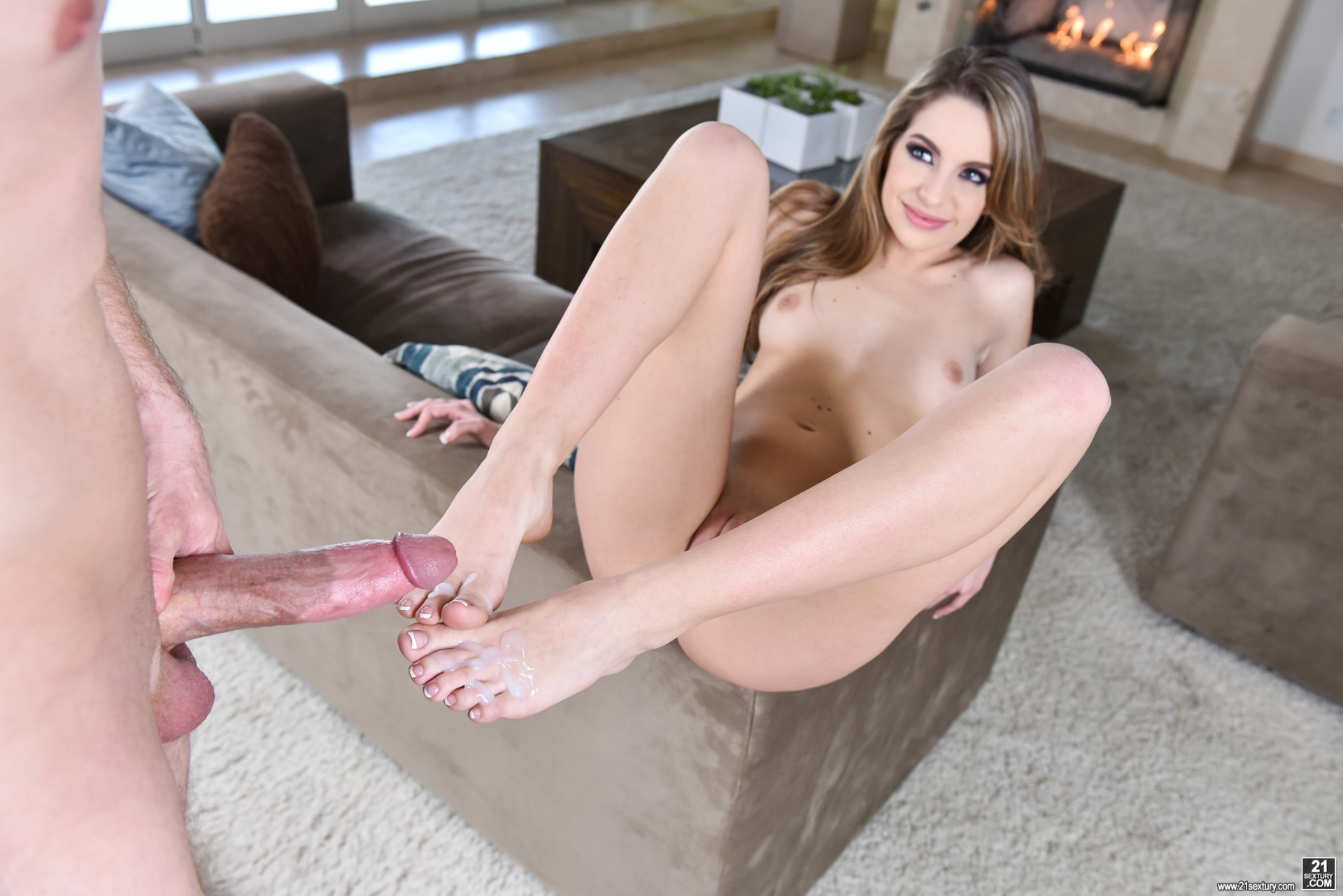 Energetic Sexy Feet, Scene #01: Kimmy Granger - Kimmy strips naked to help her interior decorator feel the energy of the room. She ends up giving him a footjob and fuck in the living room, after he sucks her toes and eats the soles of her pedicured feet.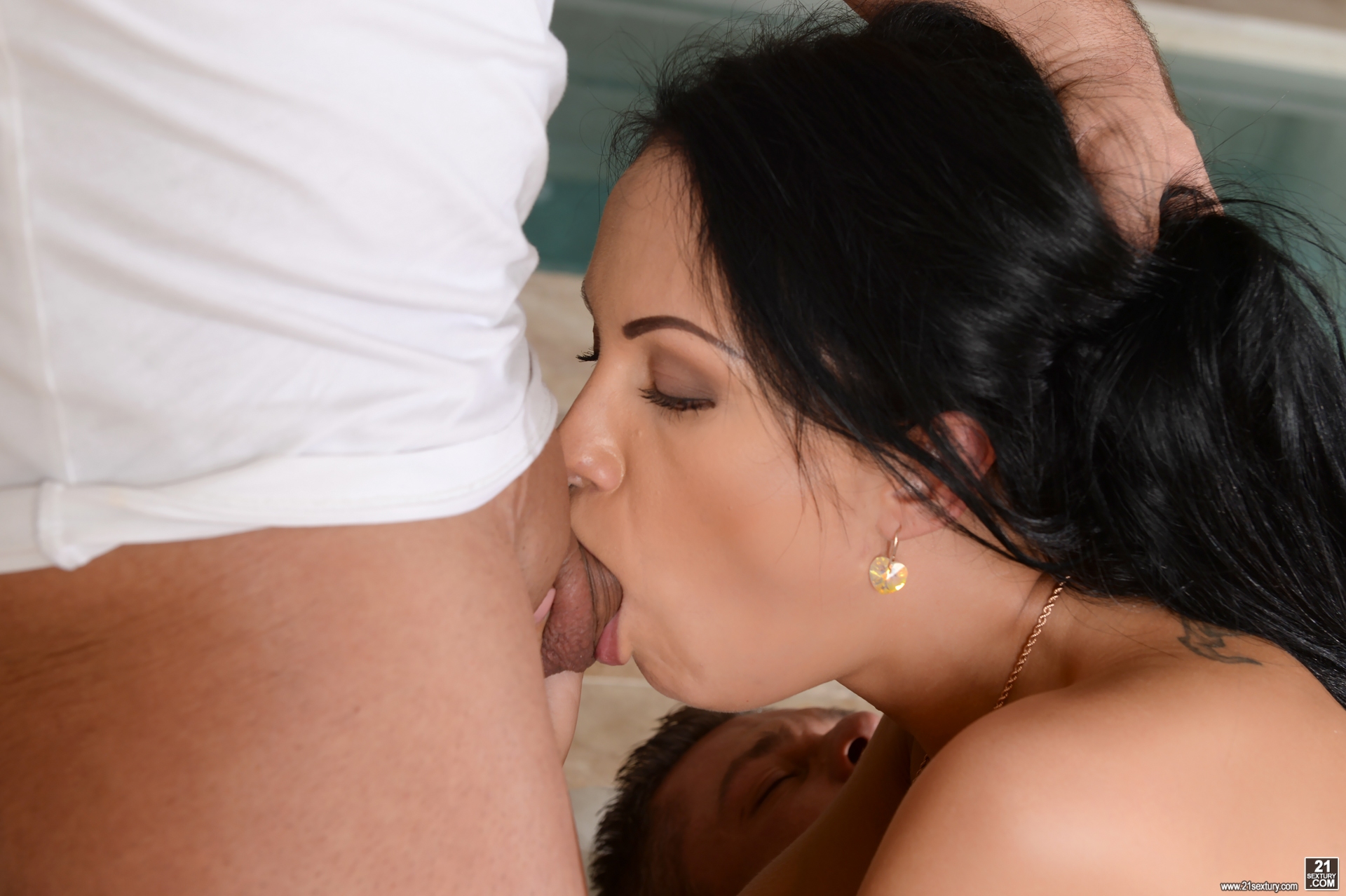 Watching and Making Porn: Samantha Rebeka - Samantha walks in with drinks as the two guys are watching porn by the pool. Not at all intimidated, she feels their arousal and taps into it for a DP adventure she's not about to forget.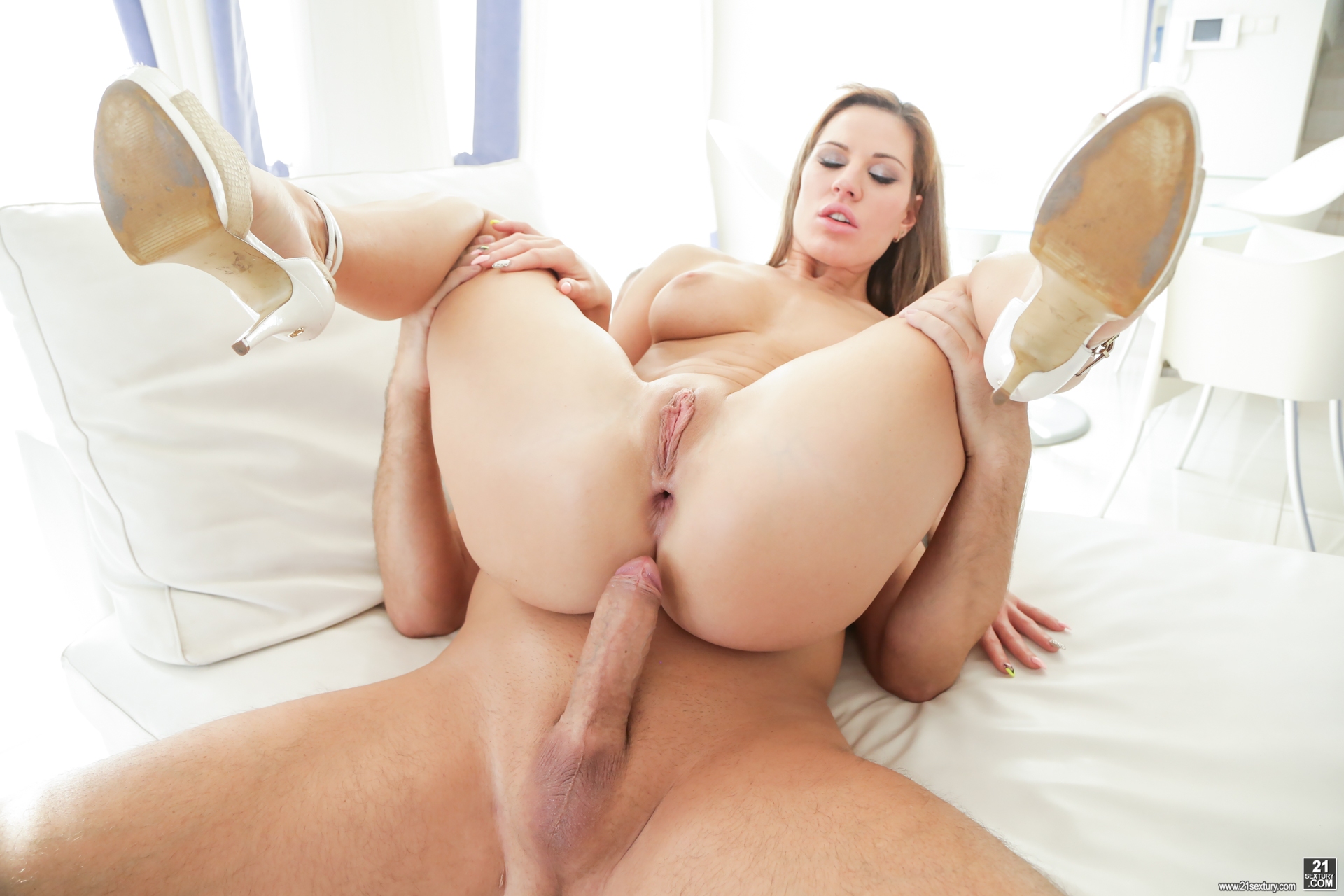 Athina's Ass to Mouth, Scene #01: Athina - Athina is a mature babe with a sexy staredown look. She undresses on the white couch until her man jumps in hard and fucks her smooth plump ass in all positions, performing some ass-to-mouth on his stick.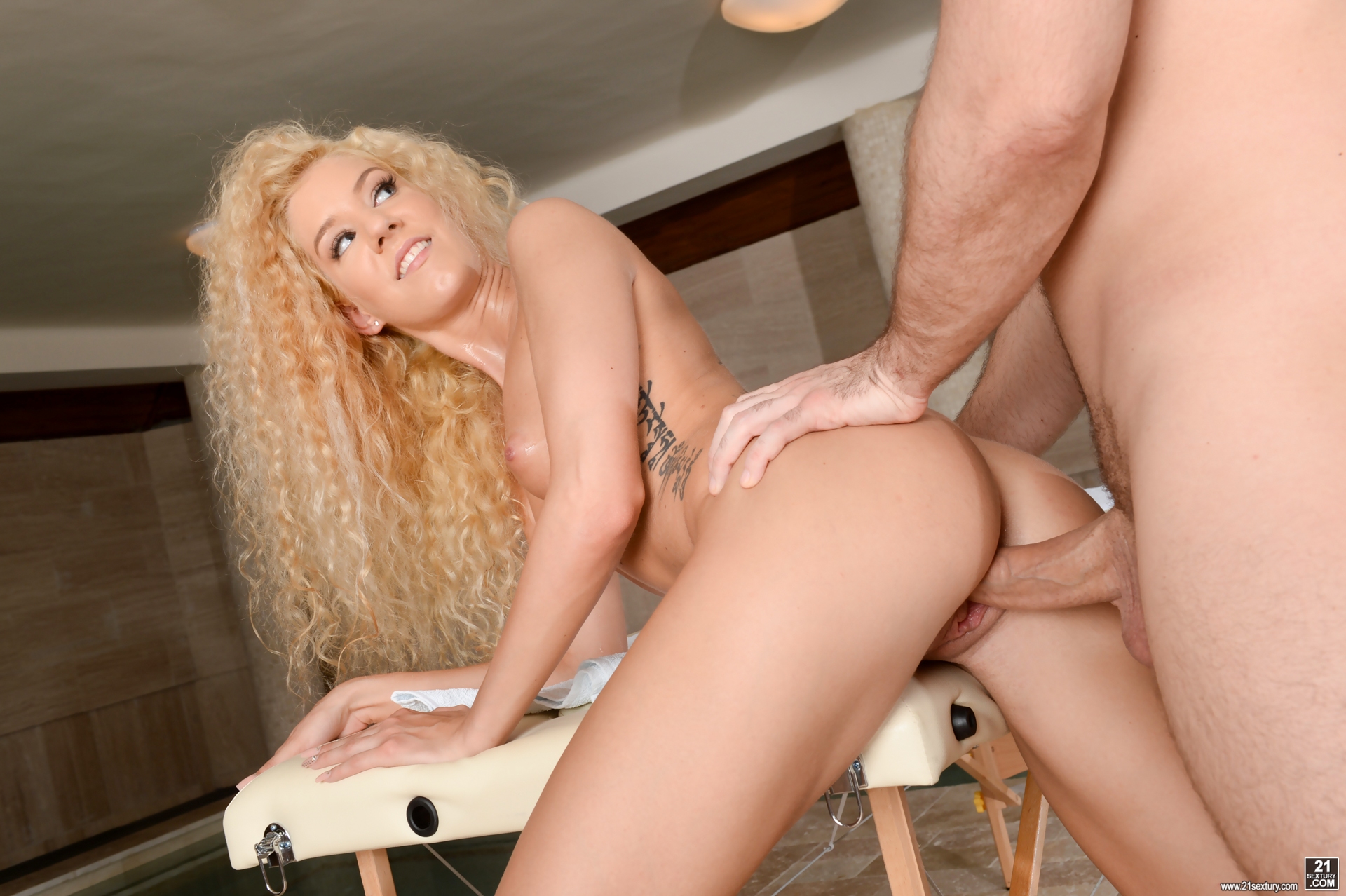 Poolside Full-Body Massage: Monique Woods - Monique takes you by the pool for a massage in her short white dress and sultry ways. She quickly lays down her client who's undeniably hard for this curly blonde-maned gal, flipping her onto the table for a doggy-style fuck. A firm fist around his member, she blows his load into her naughty sucking mouth.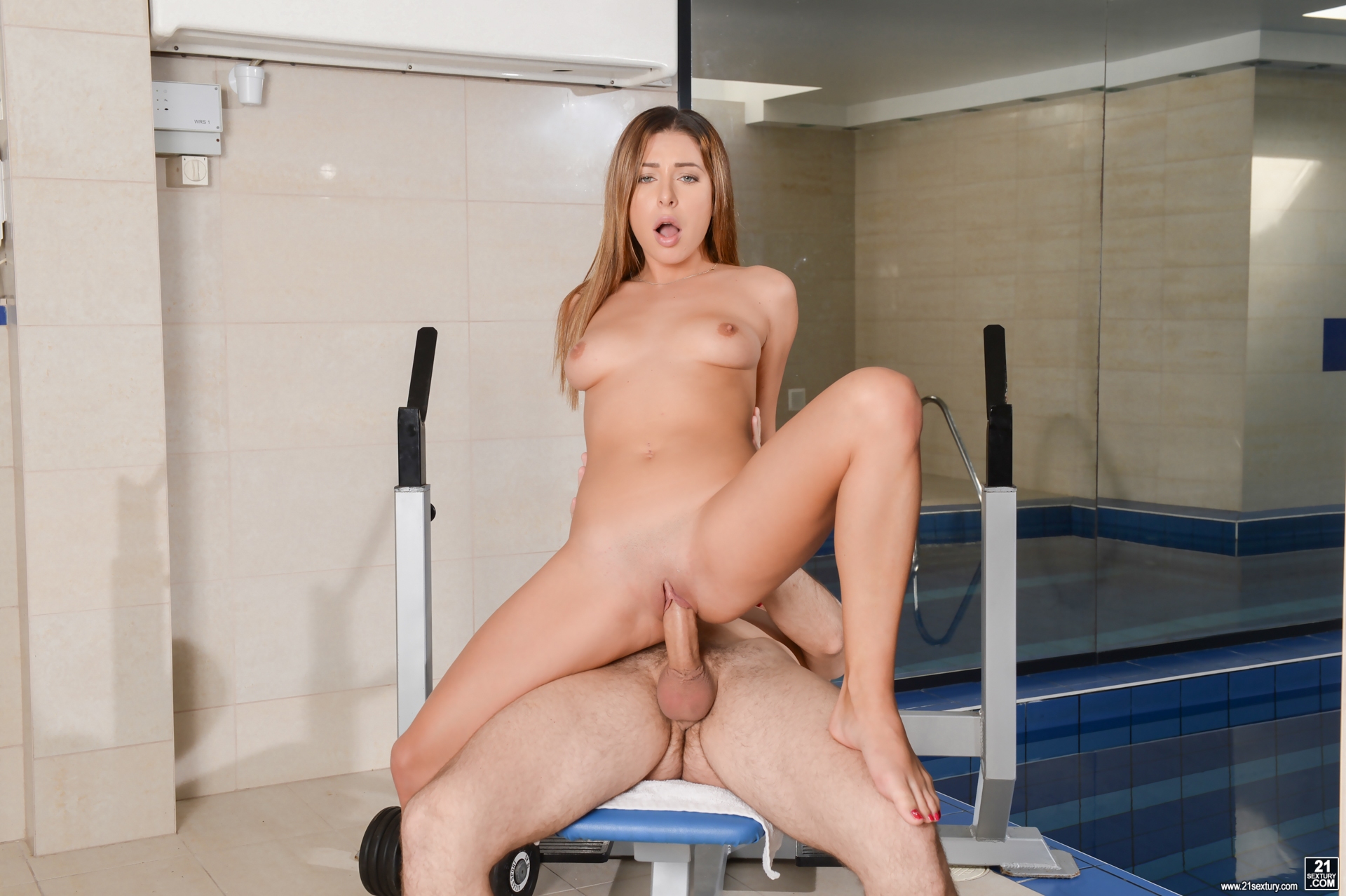 The Deep End: Ally Breelsen - Sultry brunette Ally Breelsen likes to keep in shape. Her body doesn't go unnoticed when she's taking in a few laps at the pool. She's loving the attention and eventually gives into the invitations of one of the luckier studs. They start things off in the Jacuzzi before moving pool-side for an all out sex session that leaves her dripping with cum.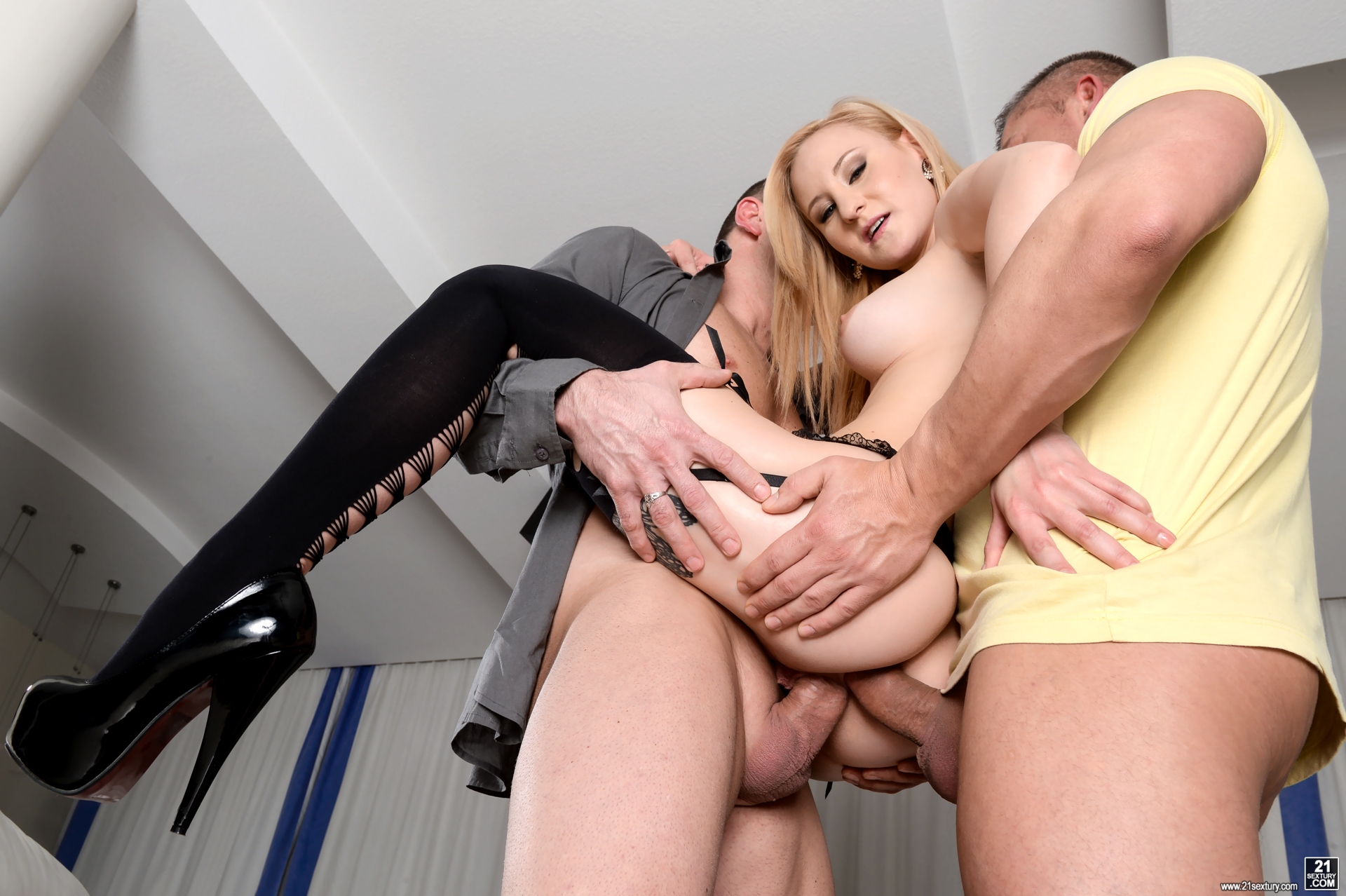 Two Boys are Better Than One: Helena Valentine - Walking into a bar and picking up to guys at once is par for the course with a babe like Helena Valentine. The blonde nympho loves the manly attention about as much as their throbbing cocks. After a little social media moment, she quickly drops to her knees to prep them for what's to come, a double penetration fuck fest they won't soon forget!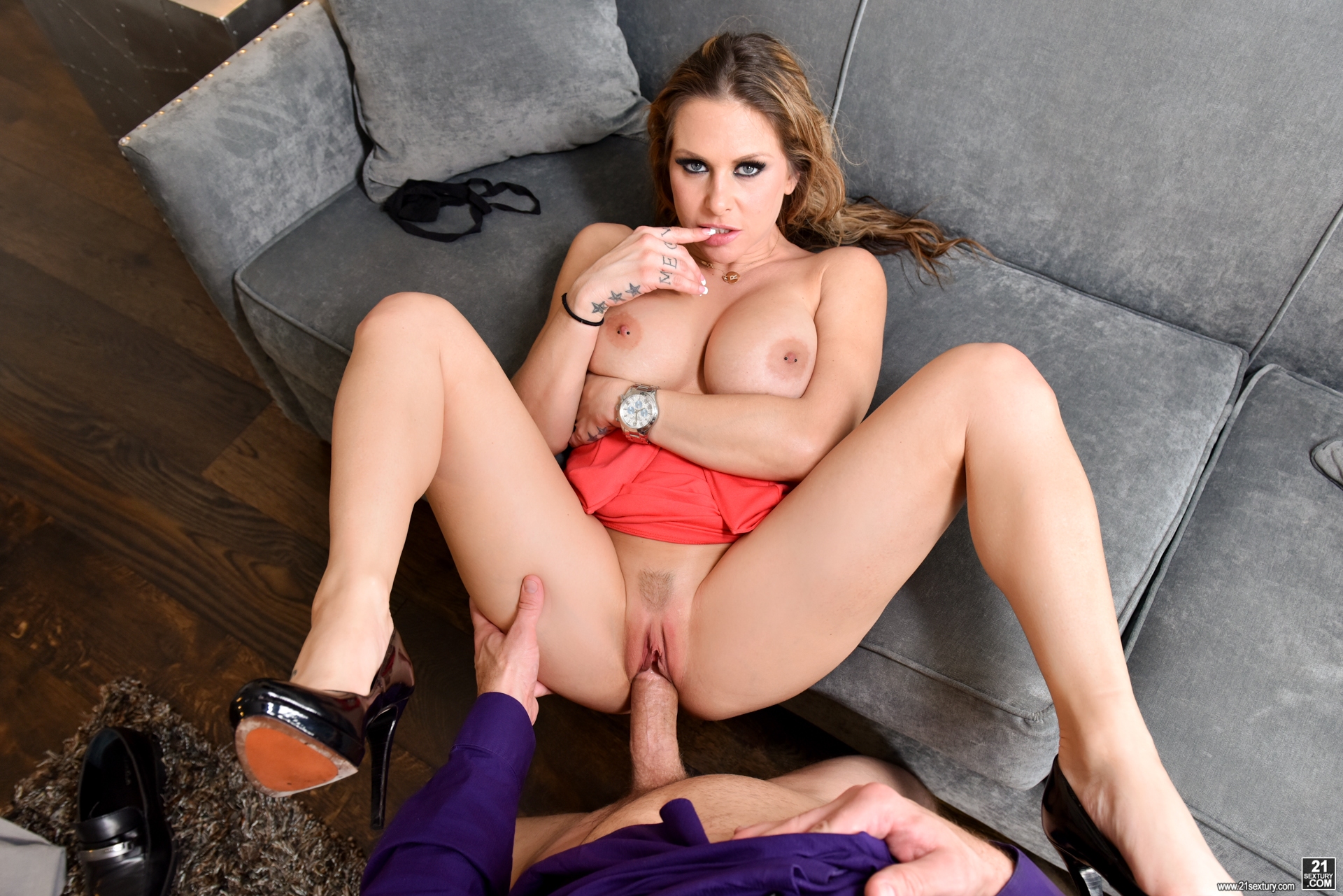 Hot, Rich and Single: Rachel Roxxx - Rachel Roxxx is hot, rich, and just turned single. She wants to celebrate by treating herself to a large cock! She is really horny and starts the party with an eager blowjob that leads to crazy sex.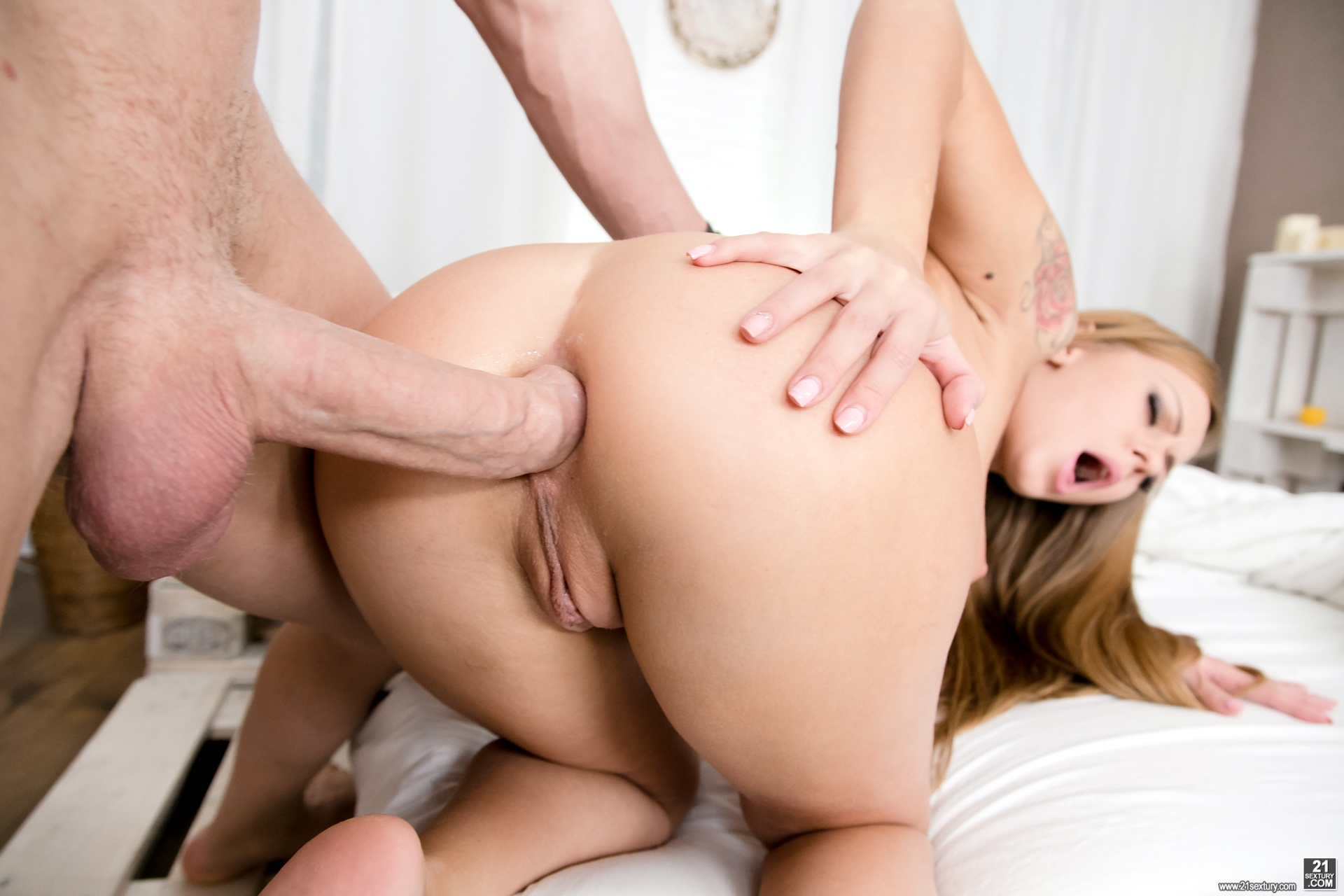 My Ass is Yours: Katarina Muti - Young Russian beauty Katarina Muti isn't about to let a good looking man just read in bed. She's got naughtier ideas. After getting him hard with her talented tongue she offers herself up to him. Moaning and panting as he has his way with her, barely able to contain herself any longer, he takes her ass. Pounding away as deep as he can possibly go in her tight asshole he makes her come again before unloading a massive load all over her face.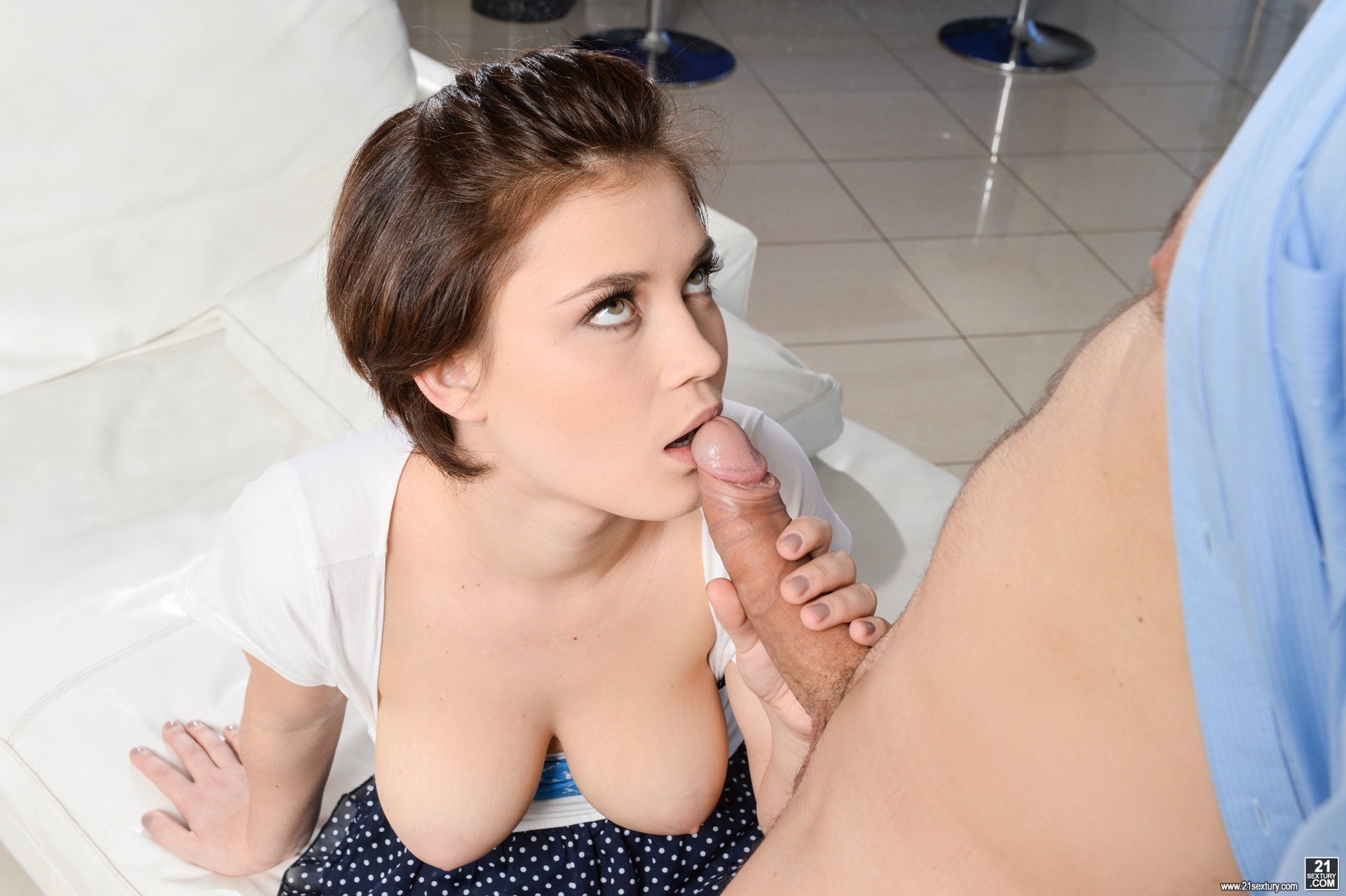 Home-Called by Veronica: Veronica Morre - Veronica Morre brings the psychologist to her today. Doing home-calls isn't so hard when your client is a hot busty brunette longing for attention and sex! Veronica gets her doctor stiff as a board and in need of some curing as well.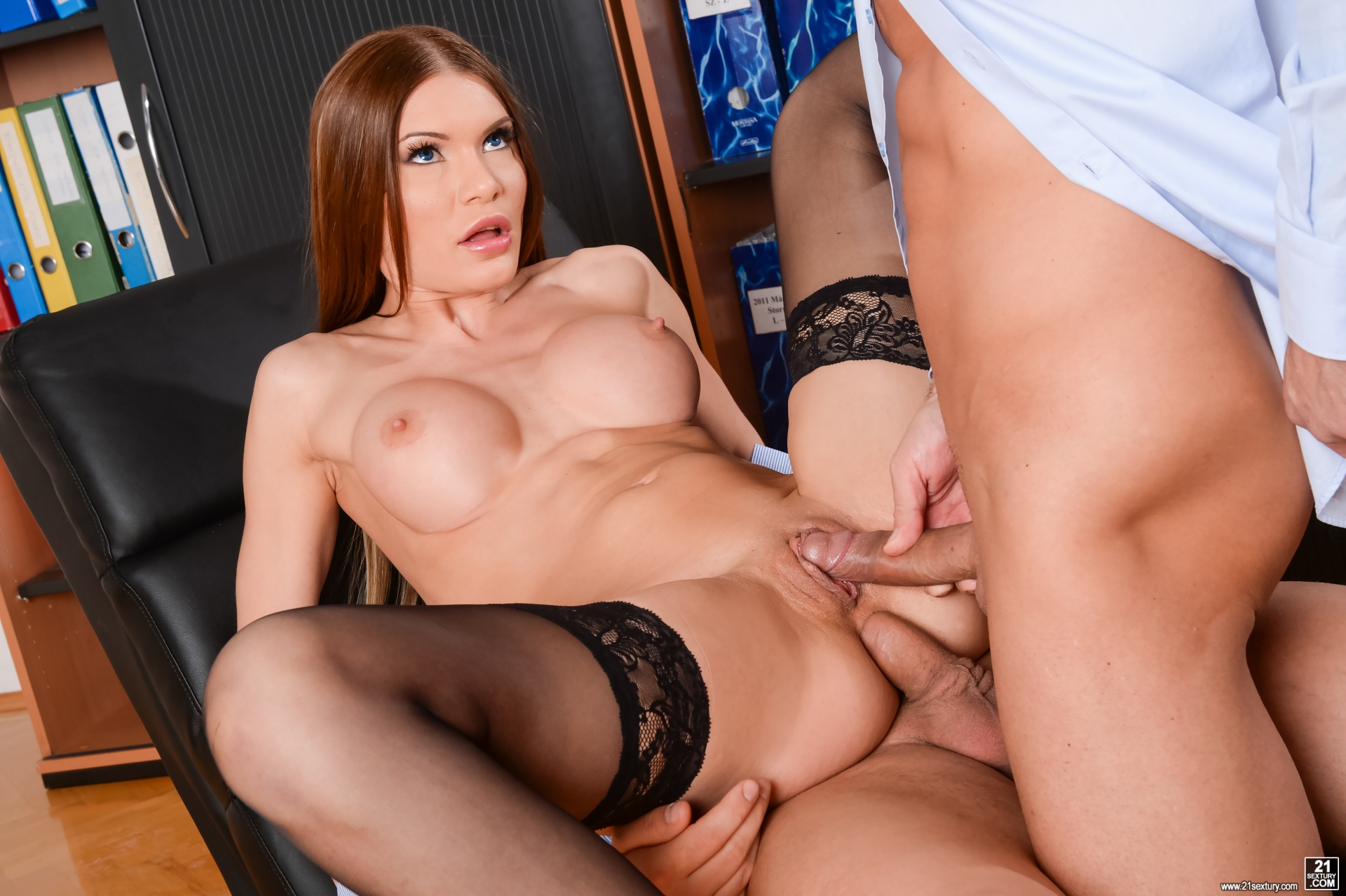 Double Hump Day: Kitana Lure - Young Russian professional Kitana Lure is renown for her multitasking skills. It's babes like her that make hump-day so great! She'll blow and jerk the boys while getting her booty pounded. Being a good team player is important, so go ahead and fill up all her holes. Double-penetration makes for good team-building!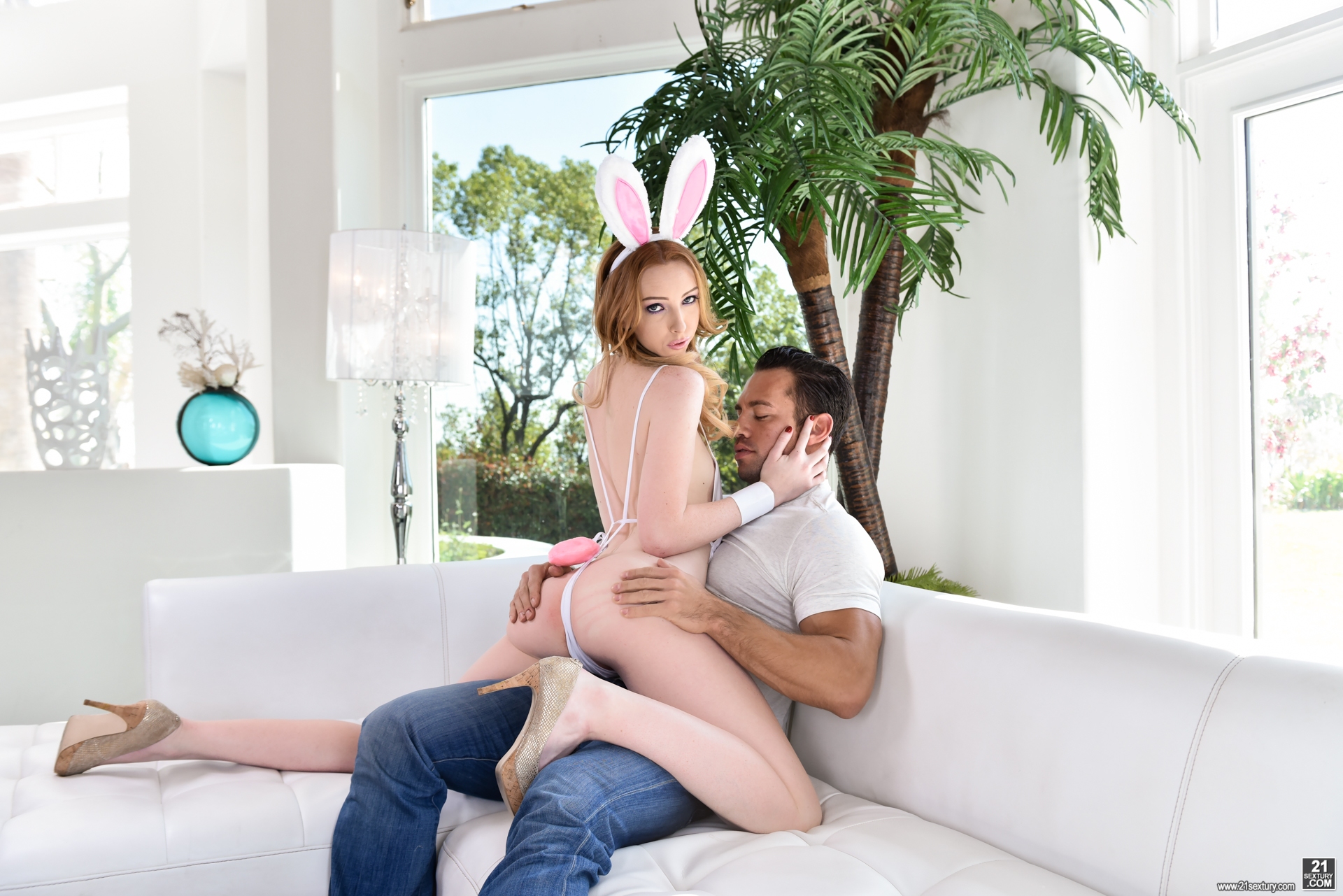 Naughty Redhead Bunny: Katy Kiss - Katy Kiss is all dressed up and late to her swingers party but ends up going to the wrong house. Luckily for her she finds a cute guy there. Being in good company, she decides to show off her sexy foot technique, making him hard. The stranger obliges her naughtiness and sexual desires, he takers her passionately, never neglecting her beautiful feet. Their mutual orgasms leave them breathless with her feet covered in his seed.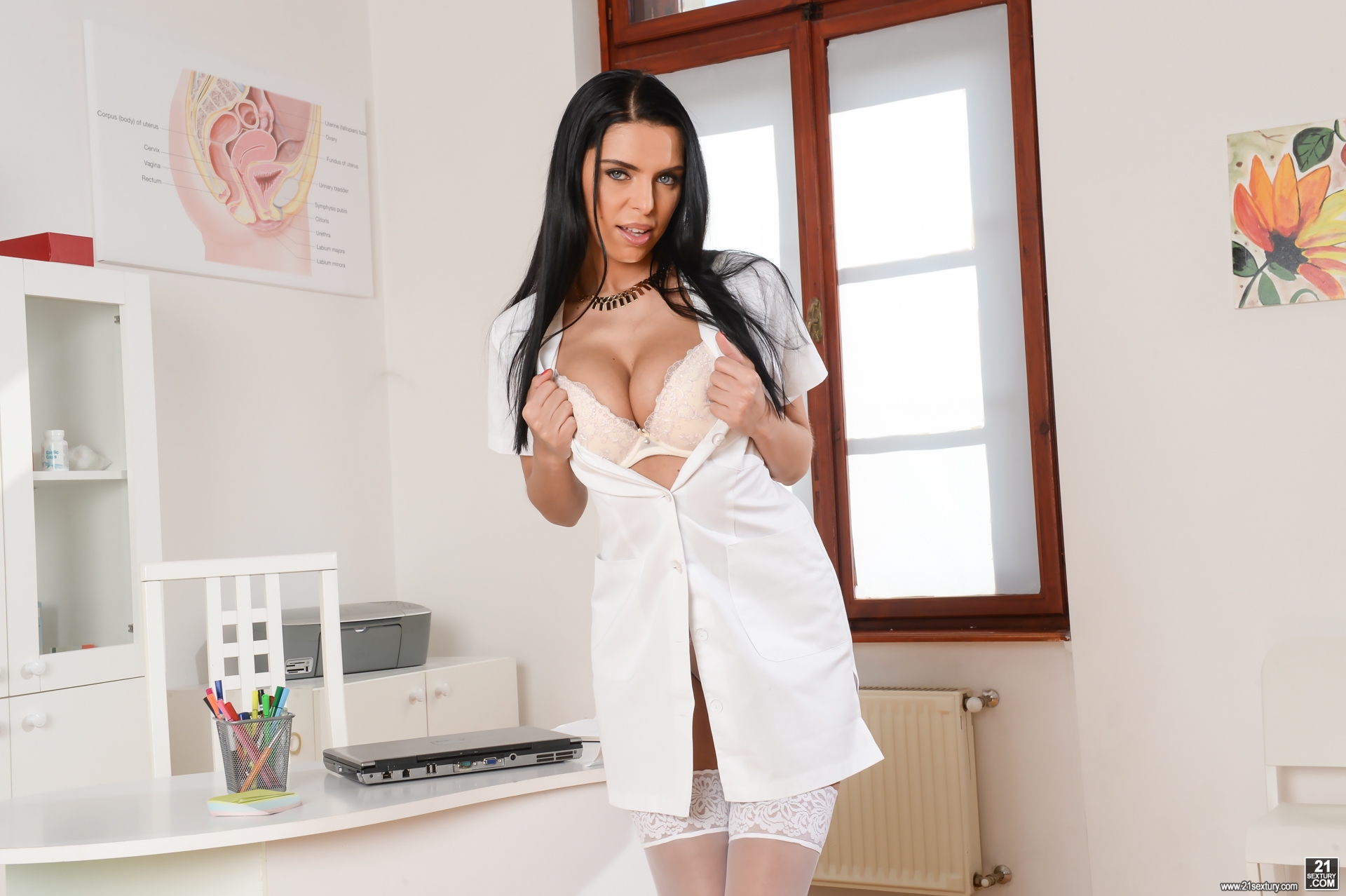 Nurse Kira's Dirty Ward, Scene #01: Kira Queen - Nurse Kira Queen wants to show the good doctor how much she adores him. He's always doing such a good job with the distraught patients and she really admires it. Luckily, the last patient was dismissed today, and the two have the clinic all to their own. Dirty deeds abound! Someone's going to have to change the sheets.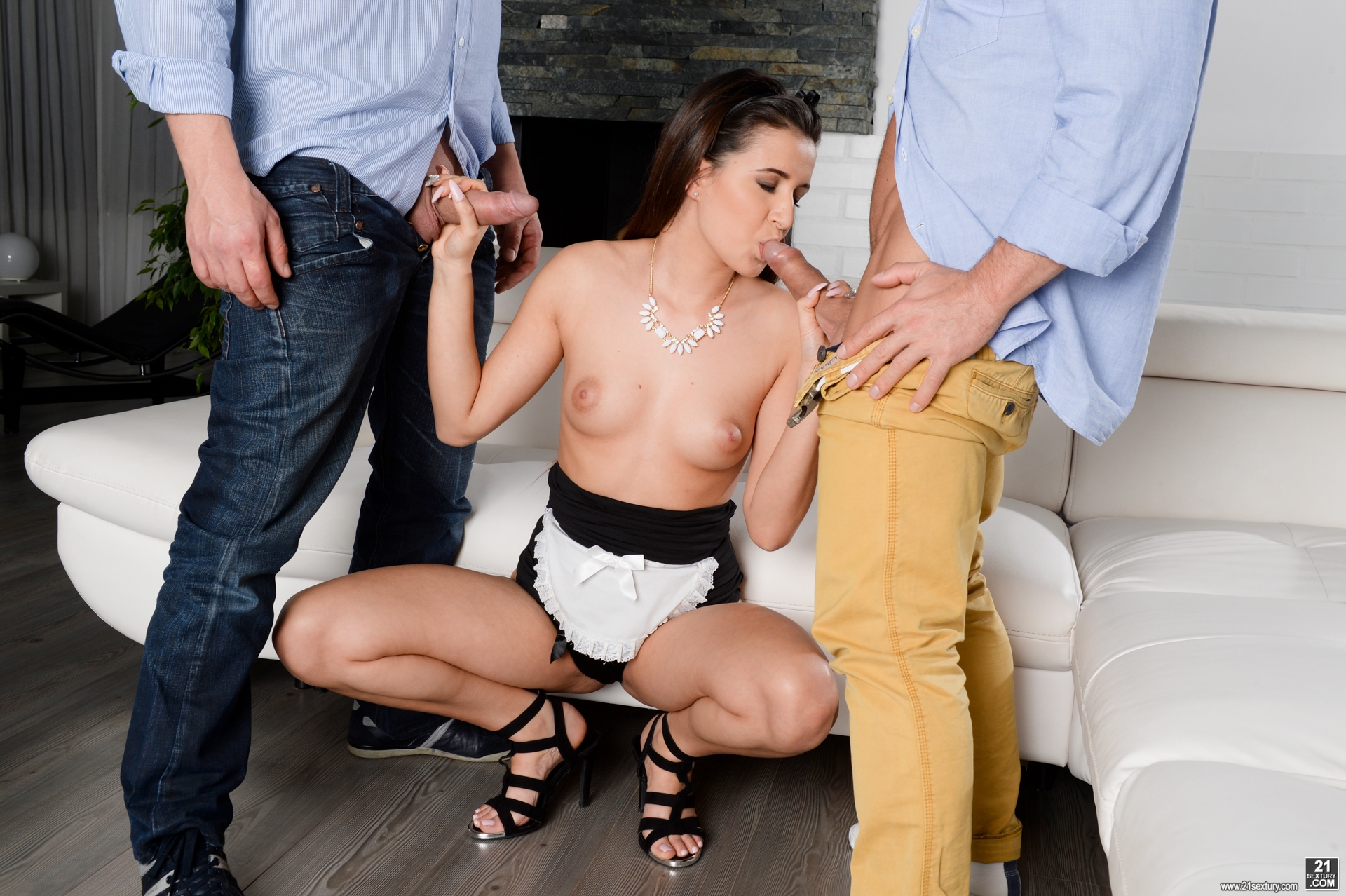 Maid Cindy Loarn Grants Wishes: Cindy Loarn - Housemaid Cindy comes around for another round of serving these two lifelong friends. She quickly finds out what they want and undresses to please. She sucks to the right, then sucks to the left, mounting one of the lads for a deep screw. Nothing gets left to dumb luck and the three hit every move there is.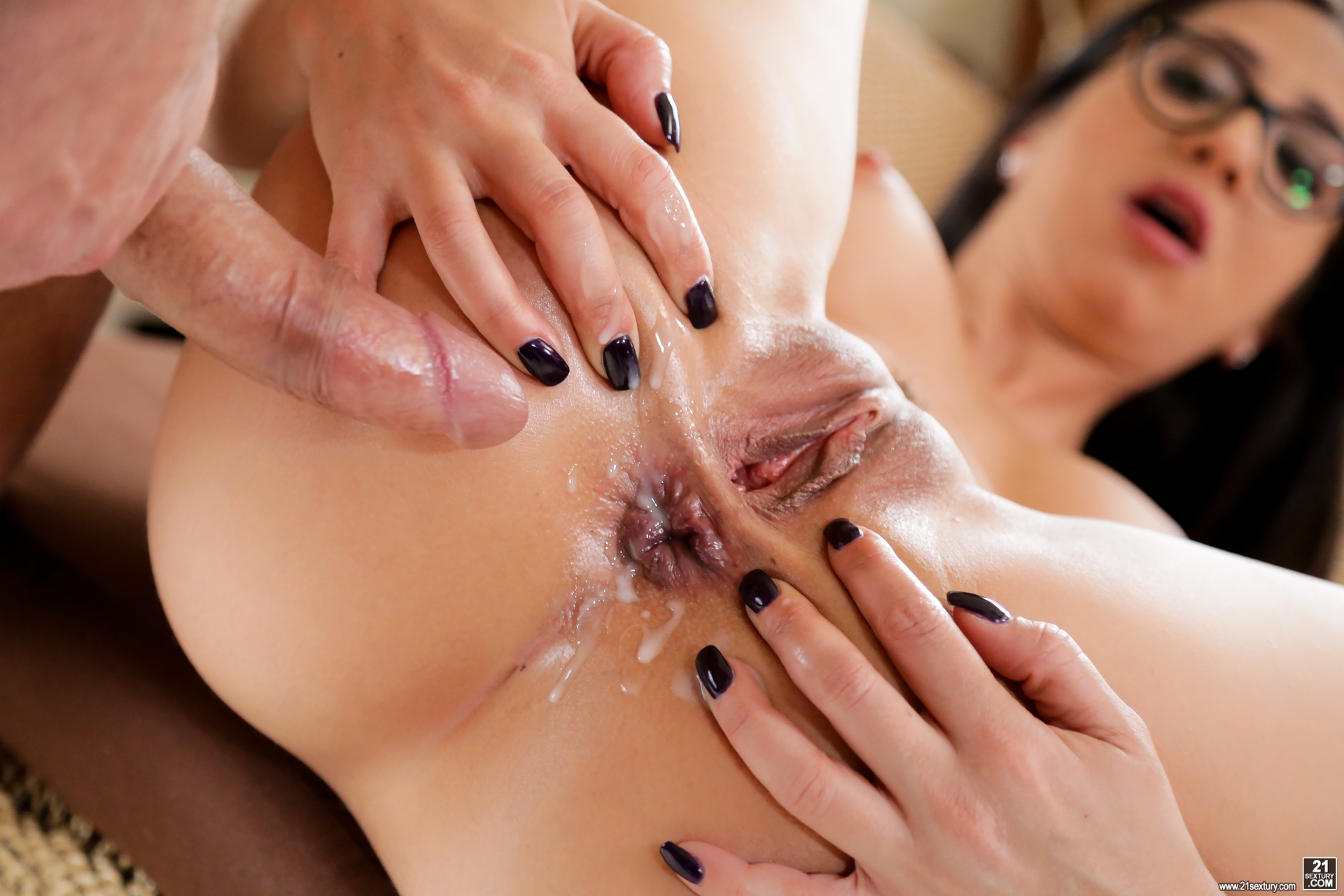 Geeky Julia by the Mantlepiece: Julia De Lucia - Julia is a bodacious geeky babe with curves to spare. She's hot and horny and shows it all off in front of the mahogany mantelpiece. Soon enough, a big-dicked man comes along to serve her some anal pleasure, fingering her ass eagerly before diving right in for a slow and deep fuck.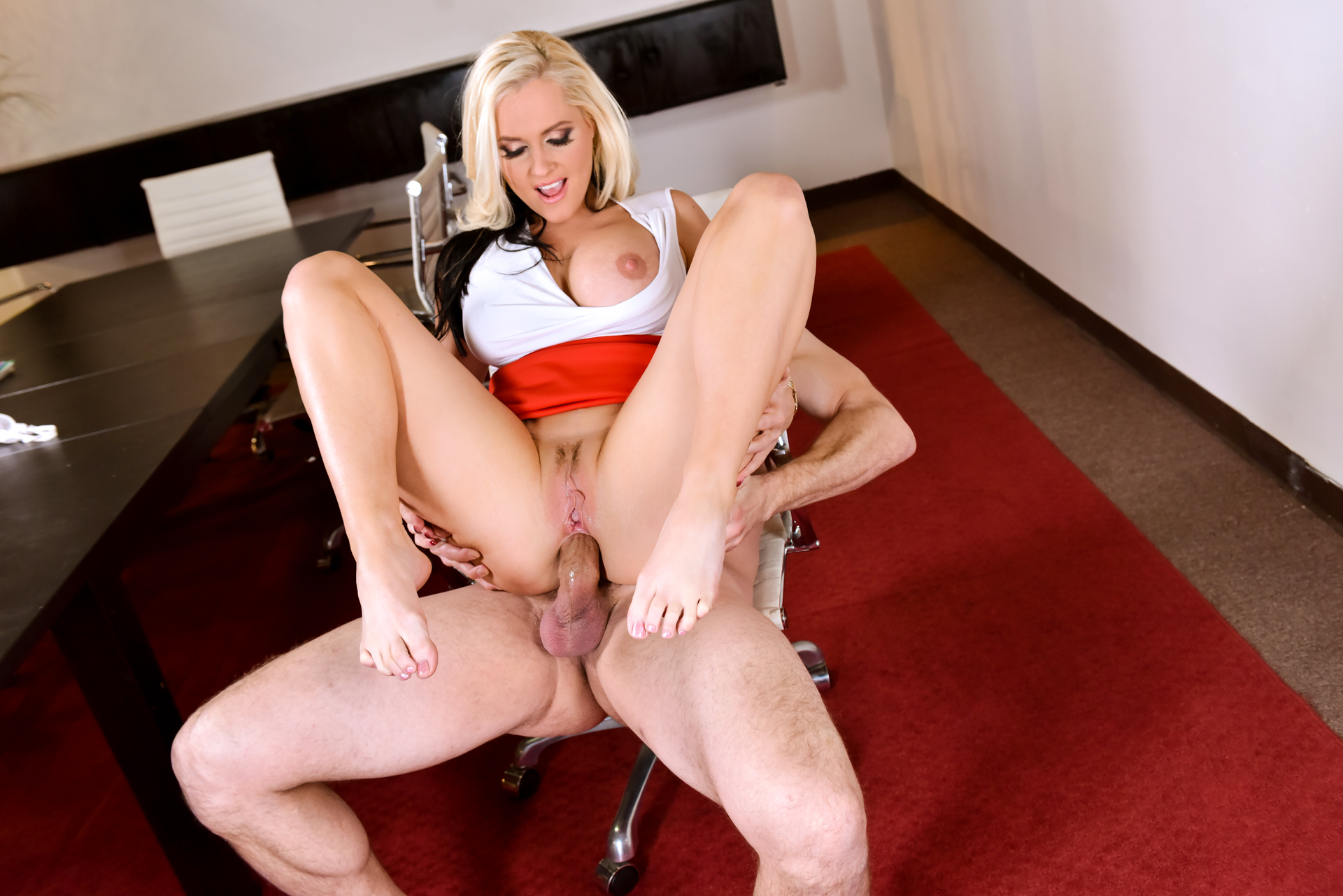 Ms Croft's Sexy Executive Decision: Alena Croft, Bill Bailey - Ms Croft has an unfulfilled promise to her newly promoted employee back from Terry's party. Now that he's an executive, she discovers that there's nothing stopping her from banging him right there and then as he licks her toes and trusts down her pretty pink pussy on the meeting room table.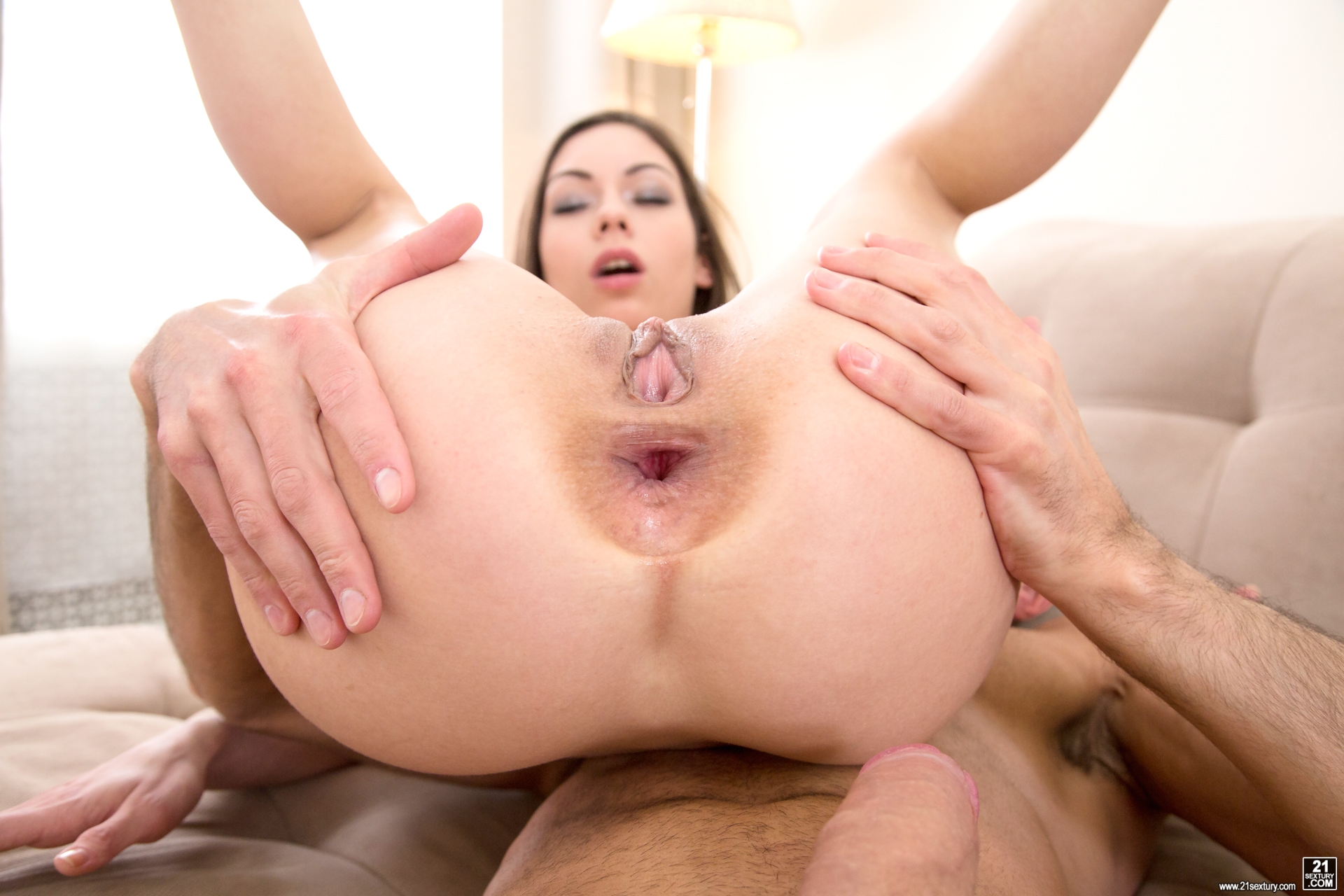 Arwen Pretty in White, Scene #01: Arwen Gold - Arwen is in her living room parading for the camera. She's in her short jean shorts, the ones she knows drives her boyfriend crazy. What drives him crazier though is what's underneath, and ho pops out of nowhere when she reveals her pristine white panties and swollen pussy underneath. Play follows, sucking his stiff member down to the balls, thumping and gaping in all positions.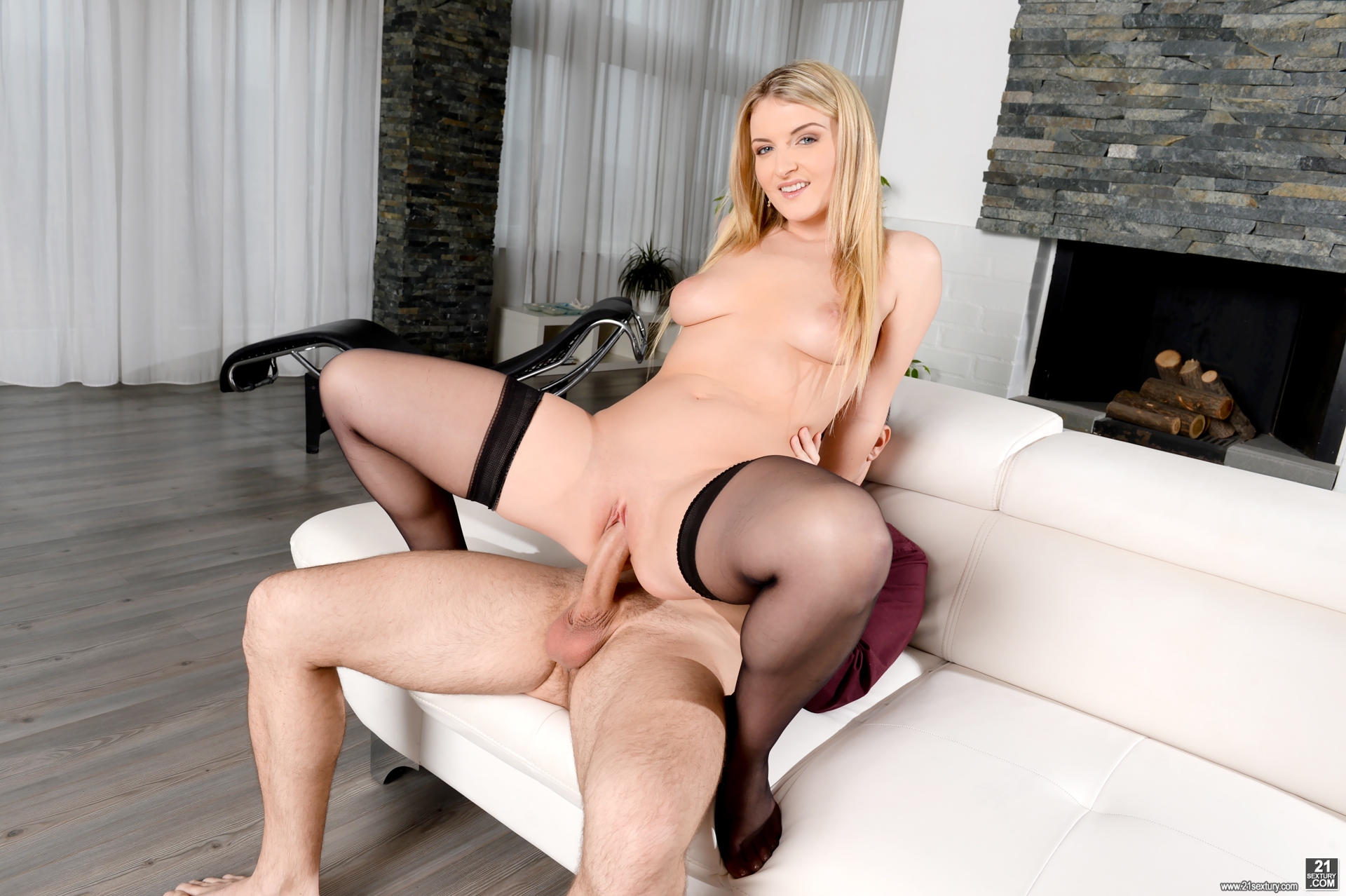 Jemma Administers Care: Jemma Valentine - This busy man gets cured with pleasures and sensations by his darling but professional caretaker. She reads him off the diagnostic and administers the care he's been waiting so long to receive. It doesn't take long for him to unfurl, and the sexy session gets underway with lots of skin to skin loving.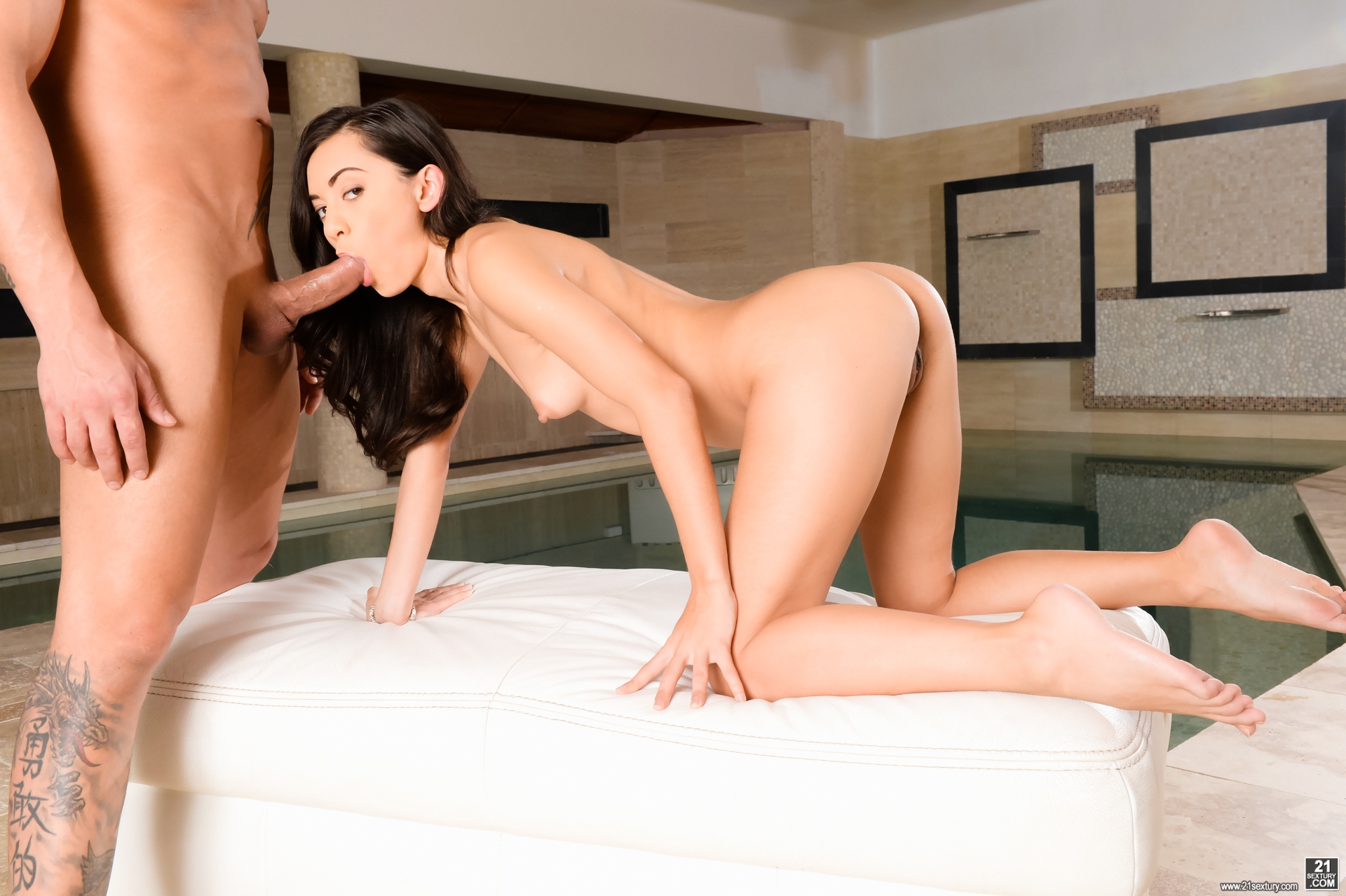 Cumming by the Pool With Shrima: Shrima Malati - Shrima wades by the hotel pool in her cute flower-top bikini expecting her after-hours guy to join her after his business meetings. He's ran right out of that conference and put on his trunks, but they come off soon after anyway! Turned on, he renders the luscious brunette topless for a relaxing business-vacation trip fuck.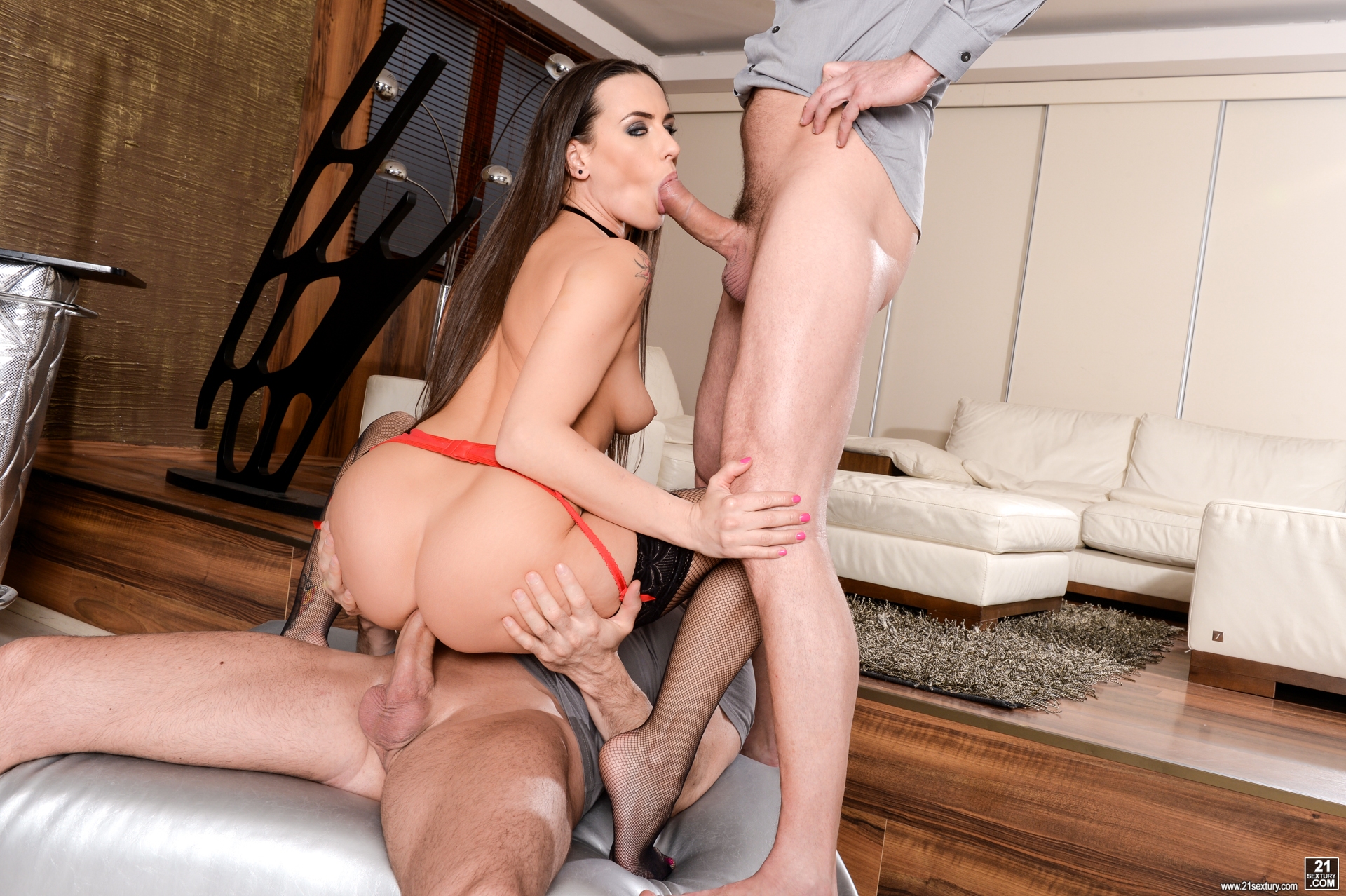 Ms Melone's New Job Requirements: Mea Melone - After two years, Ms Melone has a new task for all of her male employees. It's an ultimatum! Call it fair or not, but they all have to bang the demanding brunette, and better so together so as to double penetrate her. These men will meet Ms Melone's requirements.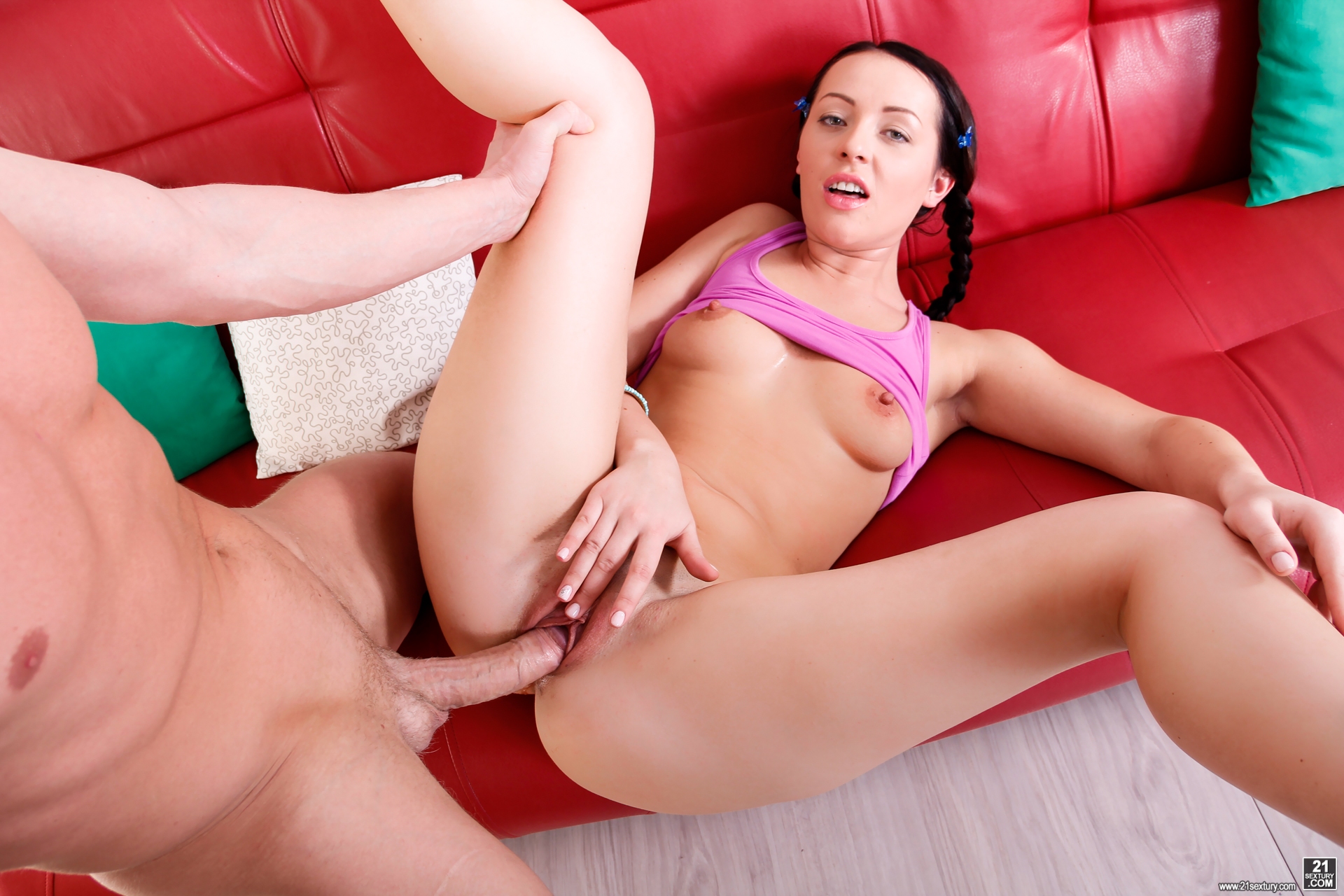 Carolina Drops Her Drawers for Anal: Carolina June - Carolina June flirts with the camera and our POV man. The smiling brunette drops her drawers and bends over, exposing her swollen pink puss to rub and finger. The camera steadied, our guy plays between her splayed legs, fucking her poon and round ass.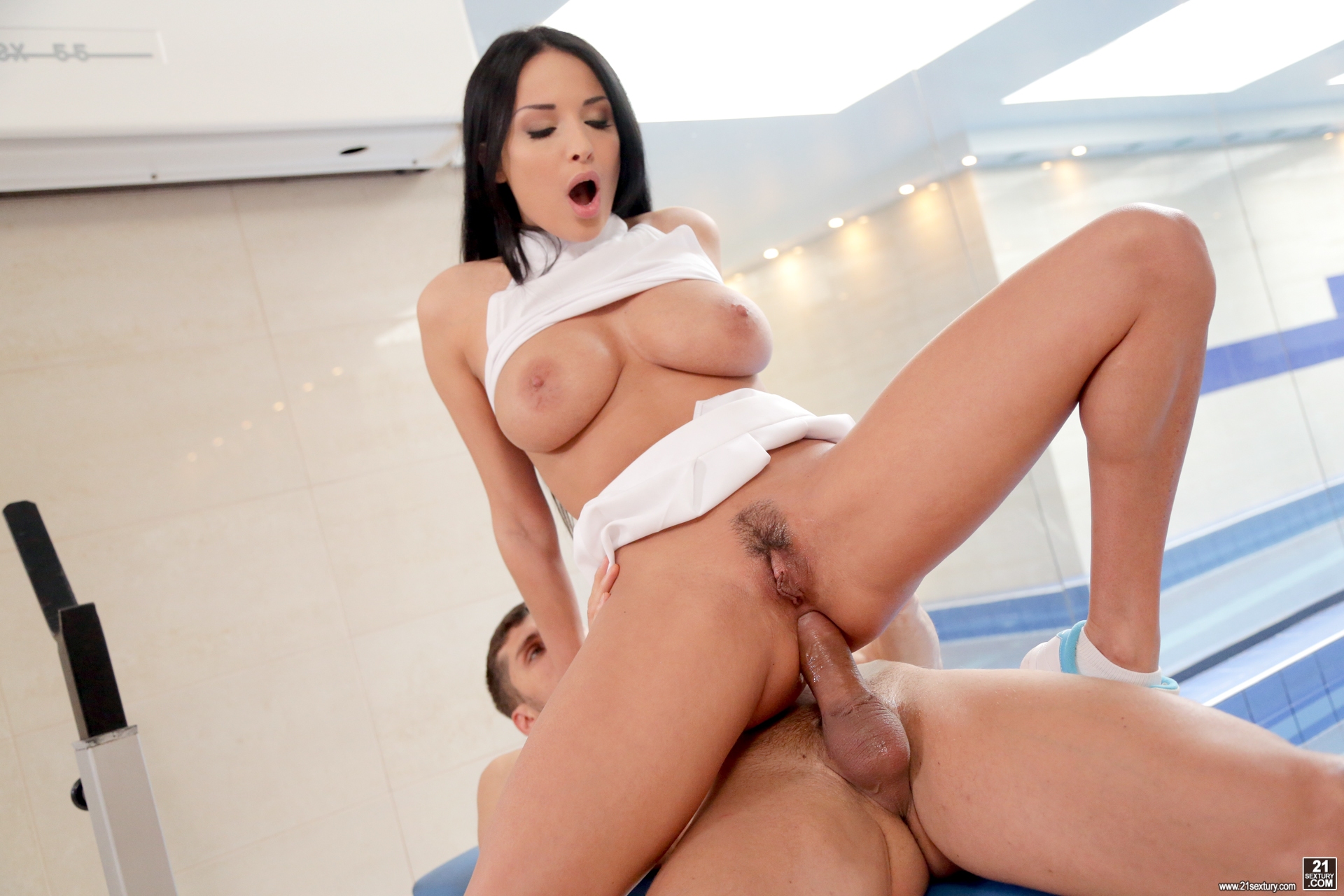 Anissa and the Swimmer's Anal Training: Anissa Kate - Late night and the pool at the gym is empty, except for the tennis trainer who's noticed our fellow in his soaked white trunks. Only the receptionist might see them on her security camera, but they say to hell with it and get the training equipment all sweaty with an anal fuck.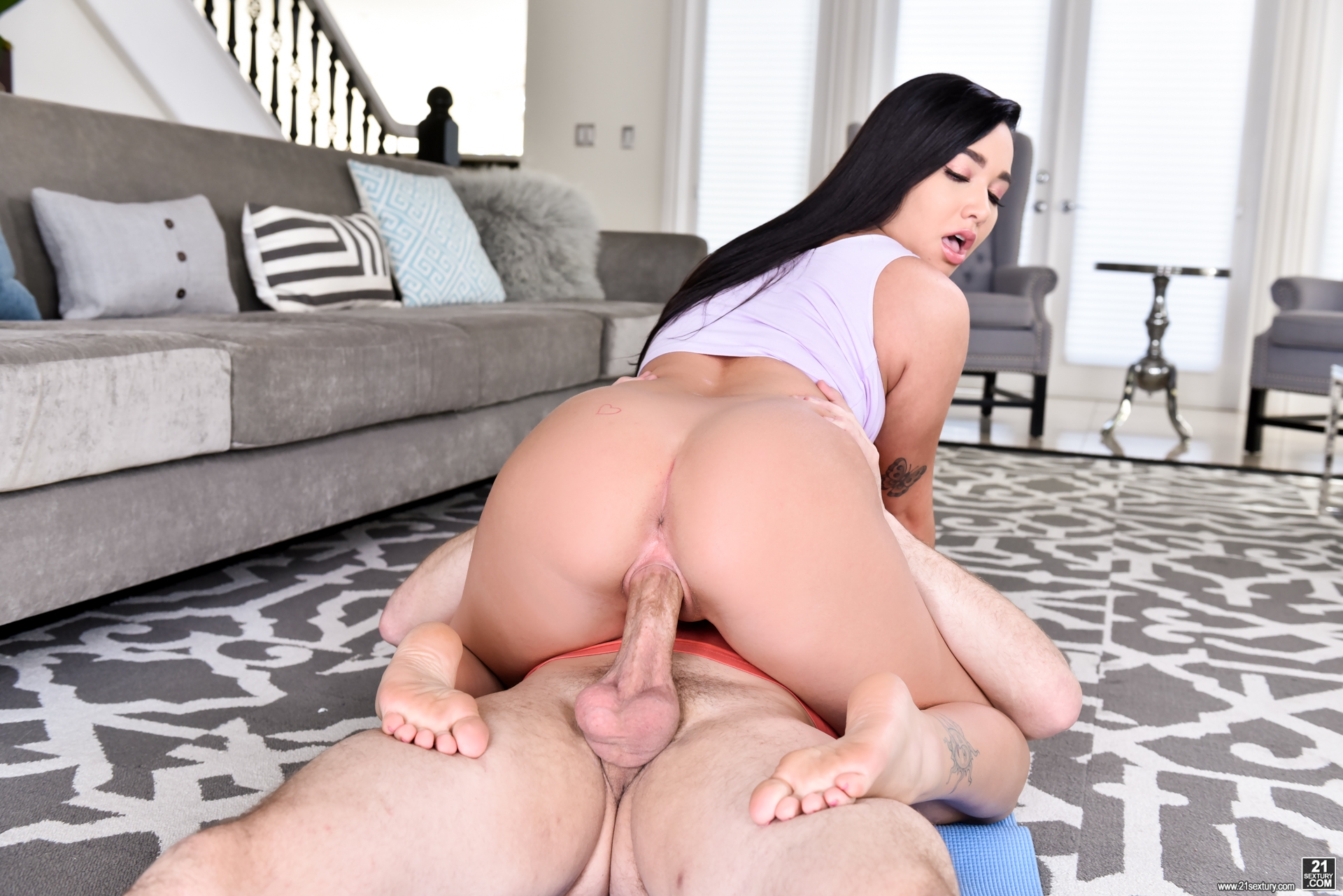 A Foostie Workout with Karlee Grey: Karlee Grey, Bill Bailey - Stretching and training in her tight burgundy yoga pants, Karlee is perking her wet ass in the air when her boyfriend steps into the living room. She knows he loves to watch and welcomes his gaze along with his horny toe-sucking. Soon she gives him a foot-job and pounces that hard cock.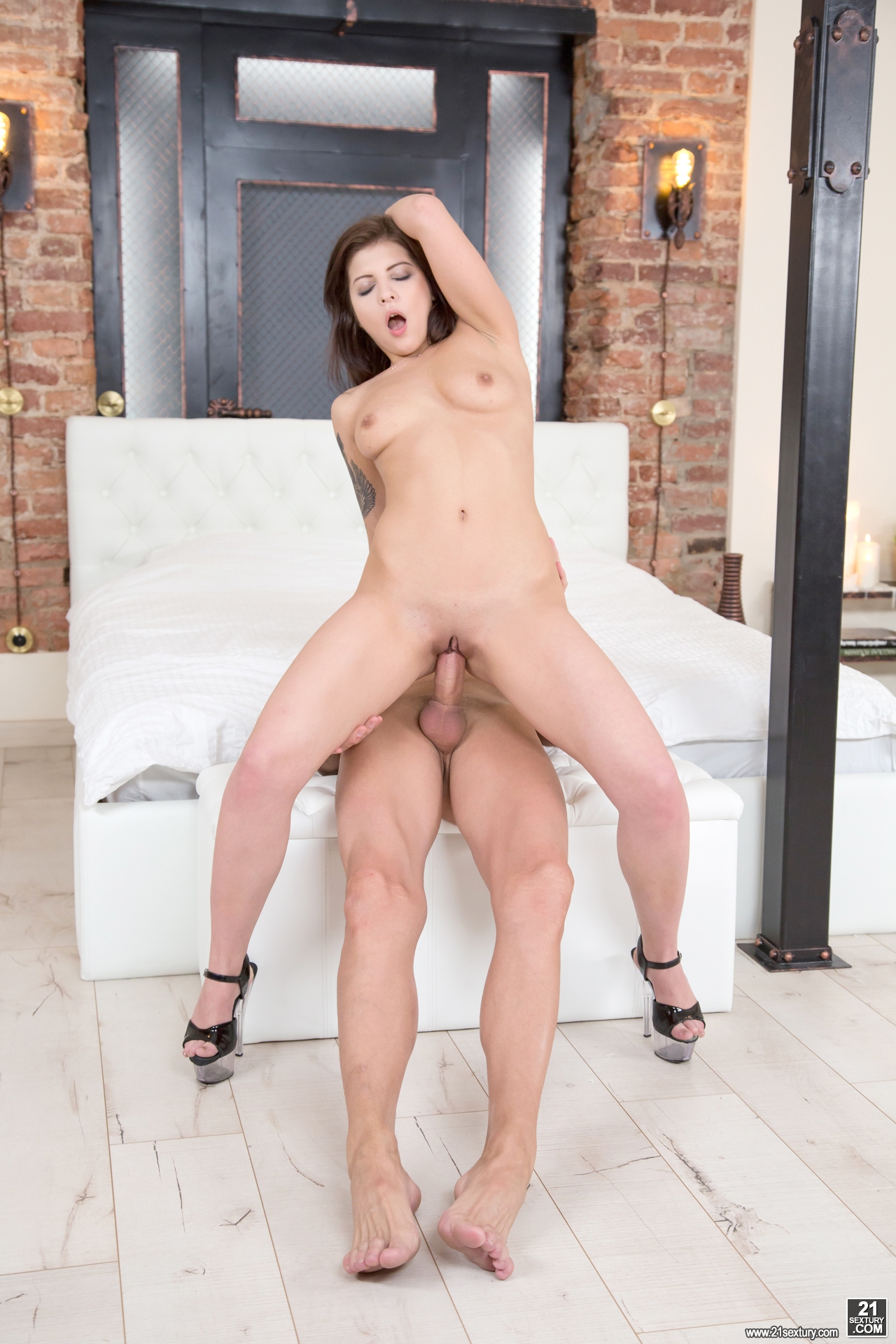 Ride That Rainbow, Scene #01: Rebecca Rainbow - It's a colourful day today in Gapeland and Rebecca Rainbow is seeing La Vie En Rose. She takes off her cute pink T-shirt to reveal her tender breasts and shows off her short jean shorts to her well-hung man. They take it down to the sheets and he enters her wet ass, splayed on her back for a pleasure ride.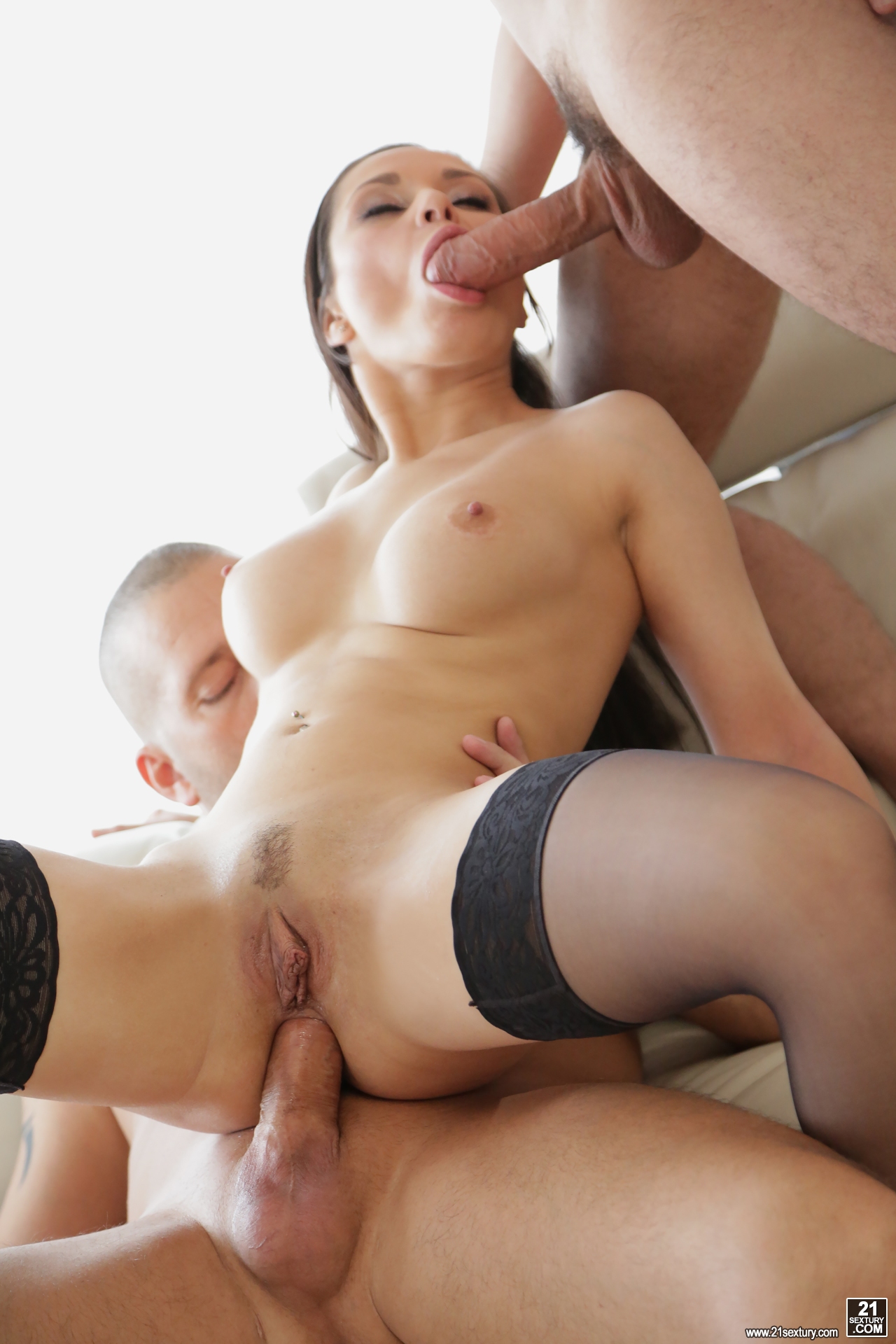 A Hardcore Doubleheader: Kristall Rush - Kristall Rush is in for an hardcore treat when she hooks up with two hard guys. This babe likes it rough and they are more than willing. Watch her get simultaneously face and ass fucked with vigor, and asking for more!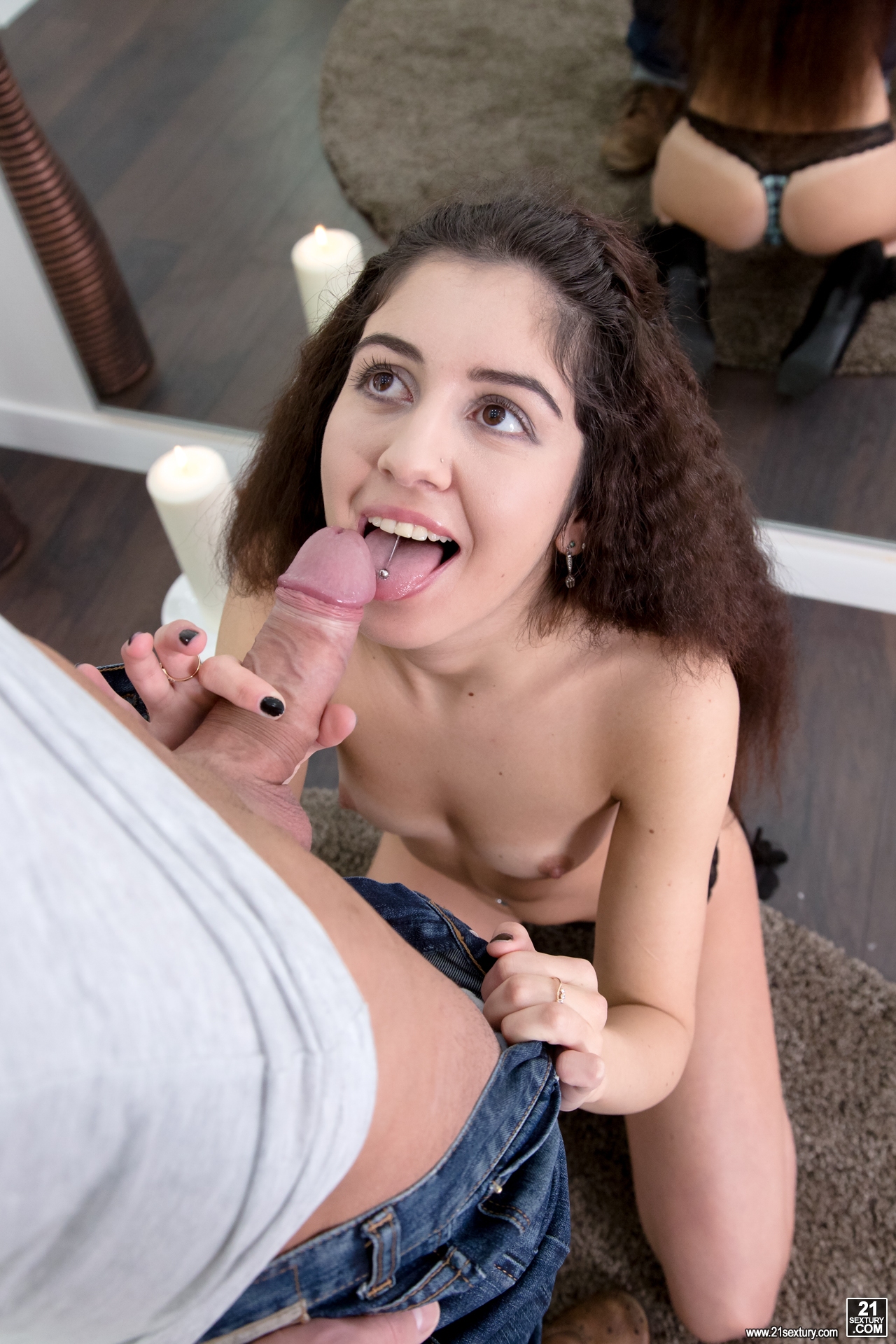 Please Make Me Gape, Scene #01: Sabrina Marie - Curly haired angel Sabrina Marie loves having the attention of men, especially of the well endowed variety. She sets the bait for slowly gyrating her petite body. When her man arrives, she pounces, getting him hard with her mouth before offering up the rest of her body to him. She's really enjoying the action he gives her pussy but what gets her really wet is when he goes for her anus. Nothing makes her come like a good session of anal sex.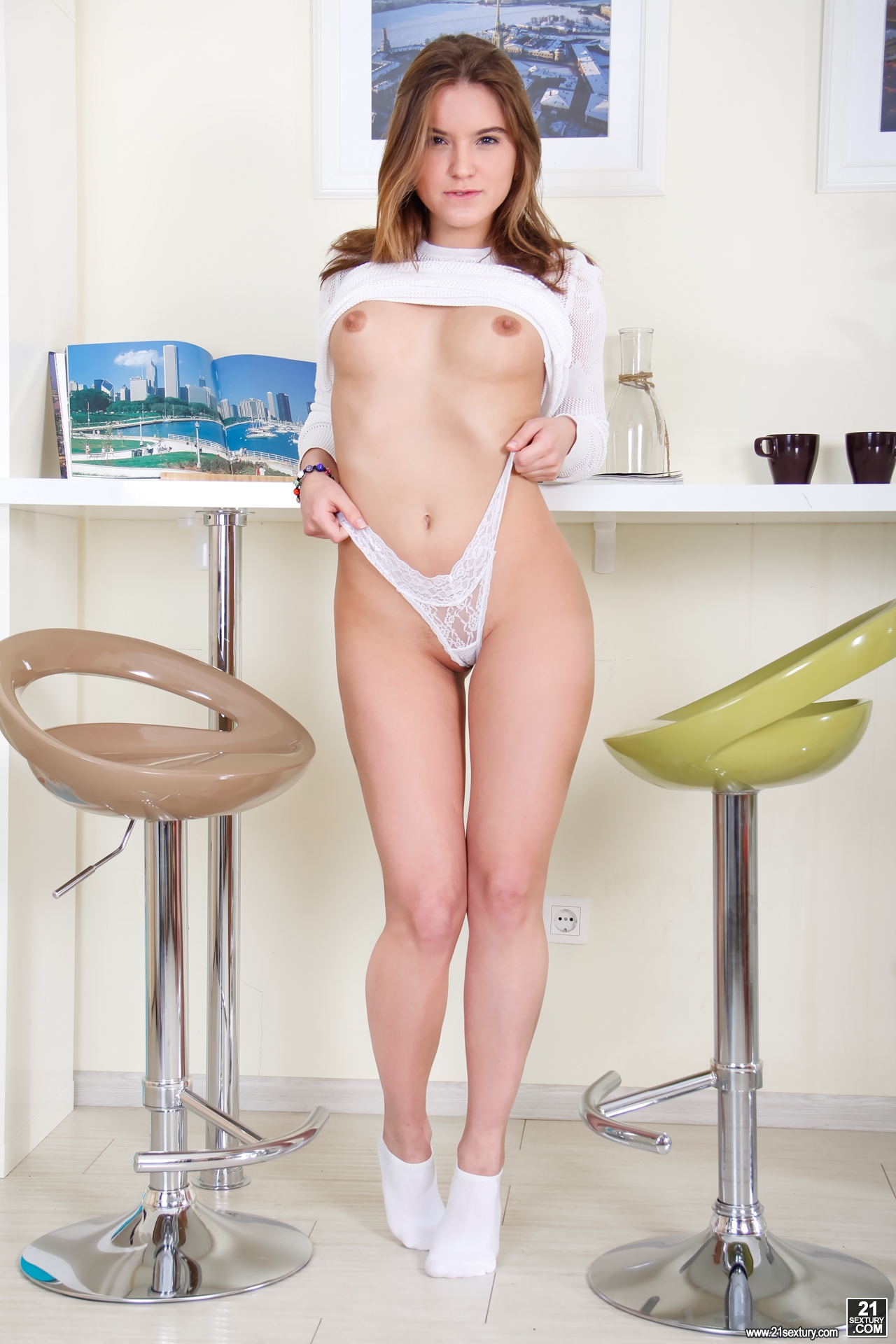 Pop My Chocolate Cherry: Evelina Darling - Precocious teen Evelina Darling loves teasing, but she doesn't play hard to get too long once you start tickling her. I could tell she was in the mood just by her high caliber nipples protruding through her sexy shirt. I got her to strip for me before moving on to something more serious, hard anal sex! I love her ass, it's perfect and round, there is nothing tighter in this universe and I love staring into her gaping asshole. This was a great fuck!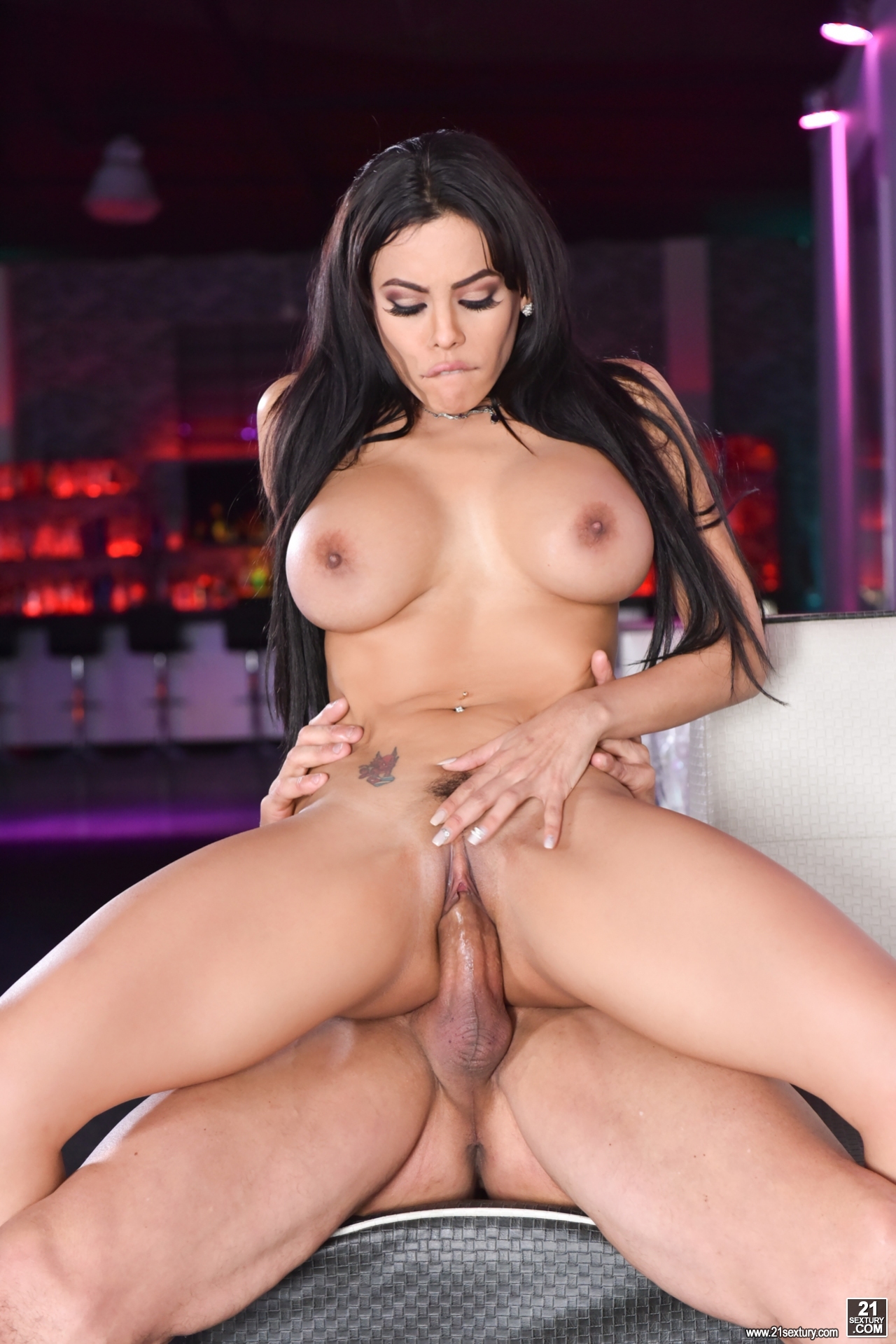 Luna Finds Sexy Trouble: Luna Star, Tommy Gunn - Luna Star heads out to the club to get into some trouble and get her husband jealous! Luckily she meets Tommy there, a nice lonely guy who is, coincidentally, also having problems with his spouse. Things escalate at the speed of light. She shoves her luscious breasts in his face and pounces on his cock! They end up fucking right there, on the club's lounge bench. A night of trouble indeed.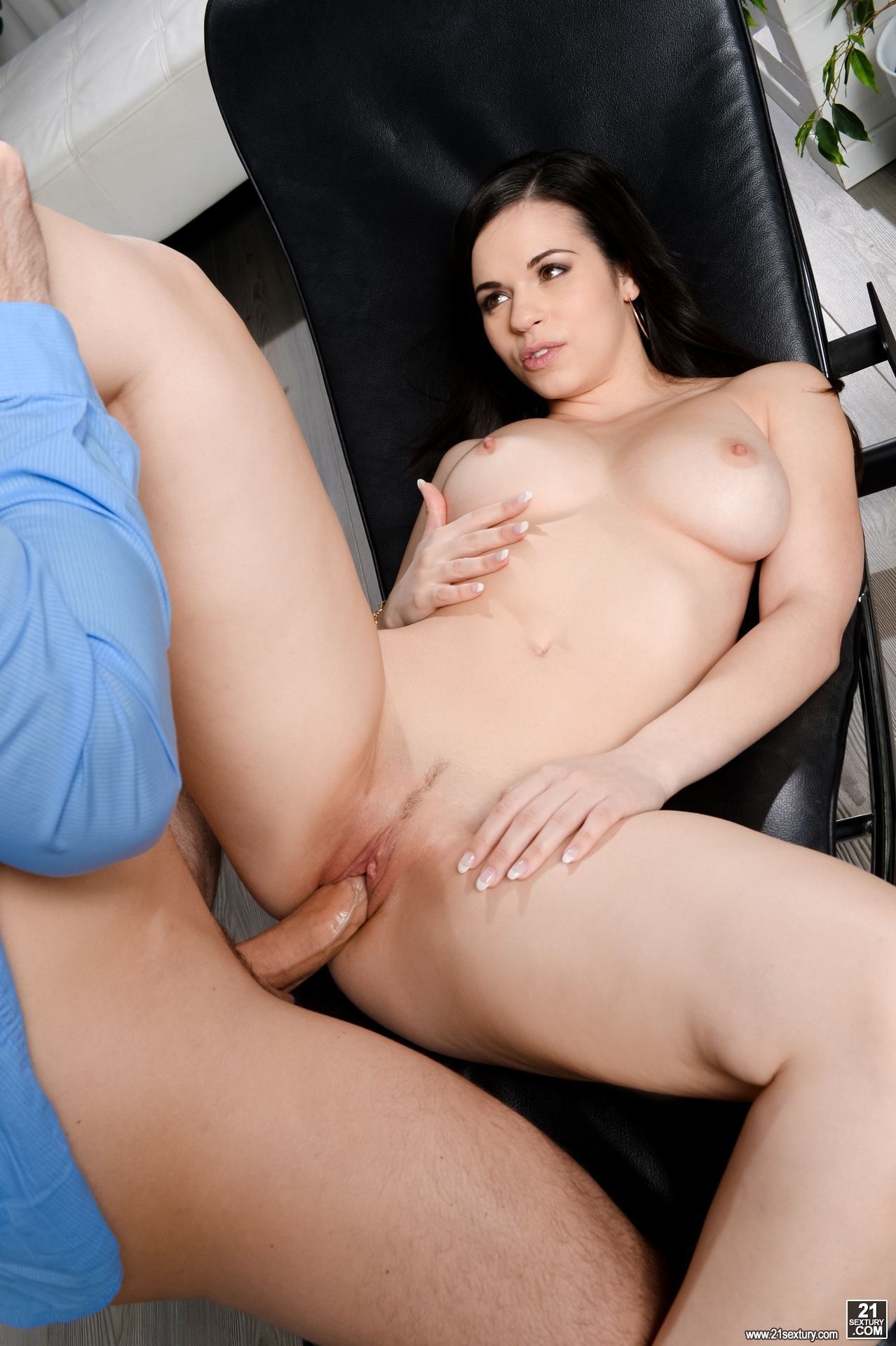 Very Hard Advice for Nekane: Nekane - Nekane comes to the psychologist for some hard advice and finds it in his tented pants. Under his instructions, she stands up for him to undress her from her sexy leopard dress to reveal her perfects breasts and ass. The minxy lady keeps her heels to suck him though, only taking them off once she gets soaked to jump his dick.


Want some more? Check the site.
| | | |
| --- | --- | --- |
| | Older | Newer | |